The time has stoped long ago in here. Ingrid Bergman was walking down the streets together with Alfred Hitchcock few years ago and now Maria (or Anna) walks daily to the supermarket, where she works, and Lars (or Eric) drinks his morning coffee with pastry before going fishing. Names change, but nothing really changes. Every day in Fjallbacka is just like it was yesterday: slow, sleepy and provincial. Tomorrow, in a year, in 10 and probably even in 100 years. And you suddenly don't care about all your plans at all, when you only get to the balcony of Stora Hotellet Bryggan hotel, bouncing into a picturesque rock on one side and into the sea – on the other. You now understand, why 859 locals are not looking forward any changes. And all you're doing till the end of the day is sitting there and imagining your delicious dinner with 4 or 5 types of cooked lobster (fishing season!).
Fjallbacka is just 150 kms away from Gothenburg (and 165 – from Oslo), so after going through all the main sights and delicatessen, we rented an auto (local Volvo, of course), downloaded ABBA hits and went to this fishing village with an interesting history. Ironically, it didn't become famous due to the Hollywood legend and not because of an amazing canyon in the rock and even not because of thousands of lobsters, caught here in season, but because of the criminal thrillers by Camilla Lackberg, who has chosen Fjallbacka as a place of different terrible events. Her stories were published in 35 languages and even turned into series.
Here is a video with some details.
But I'm pretty sure you won't fully feel an atmosphere of the town, if not staying in cosy hotel, that I'm going to tell about right now. It reminds me of a grandma's country house and a meeting point for backpackers from all over the world at the same time. Each room has a unique theme, mostly devoted to marine travels. Mine was all about Christofer Columbus, for example. Oh yes, and it had two floors with all the main rooms upstairs:) There was a bedroom with giant bed and special step to climb on it, bathroom and that amazing terrace.
Price of a room starts from 103 euros per night with breakfast.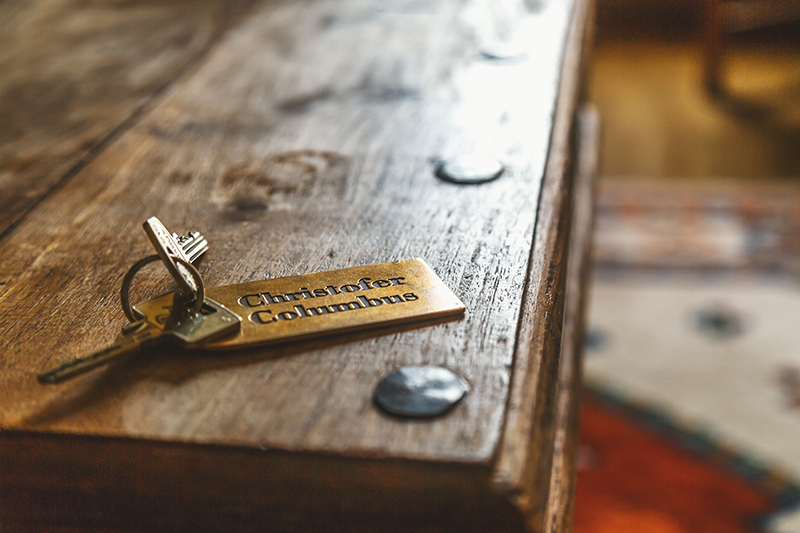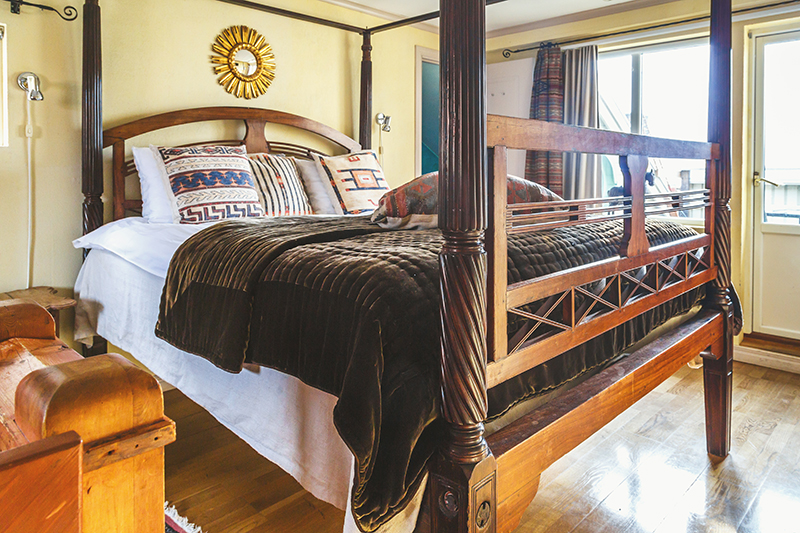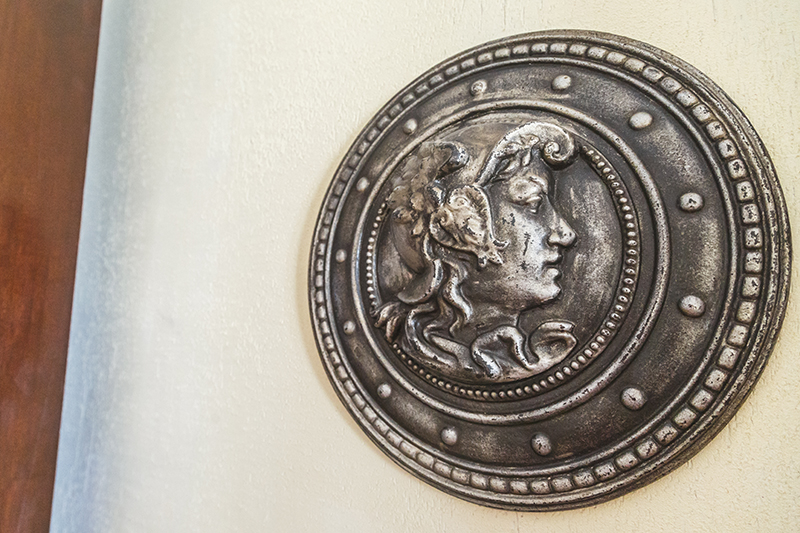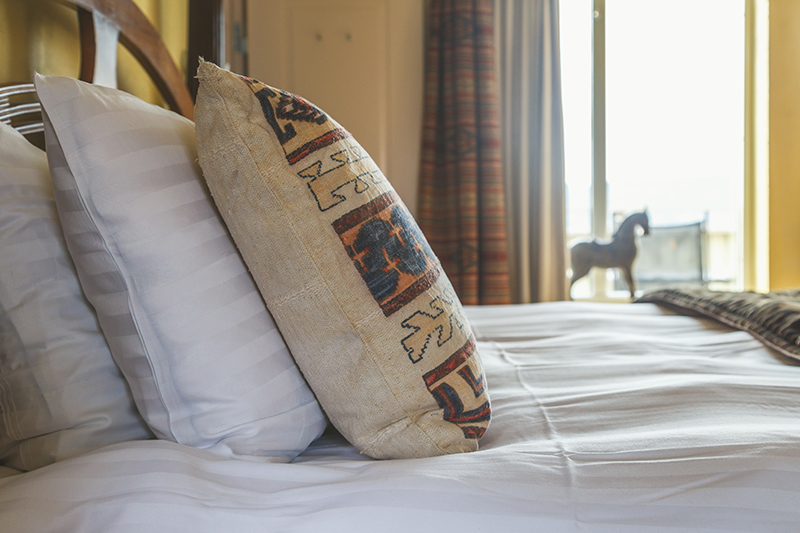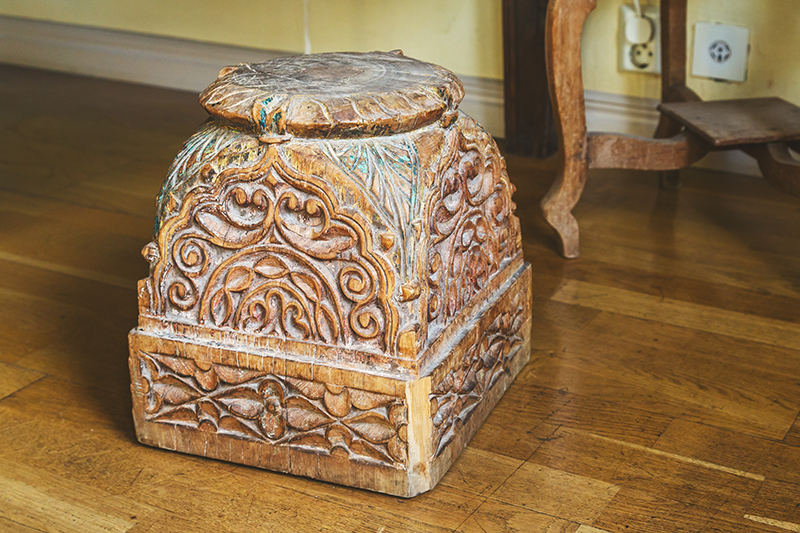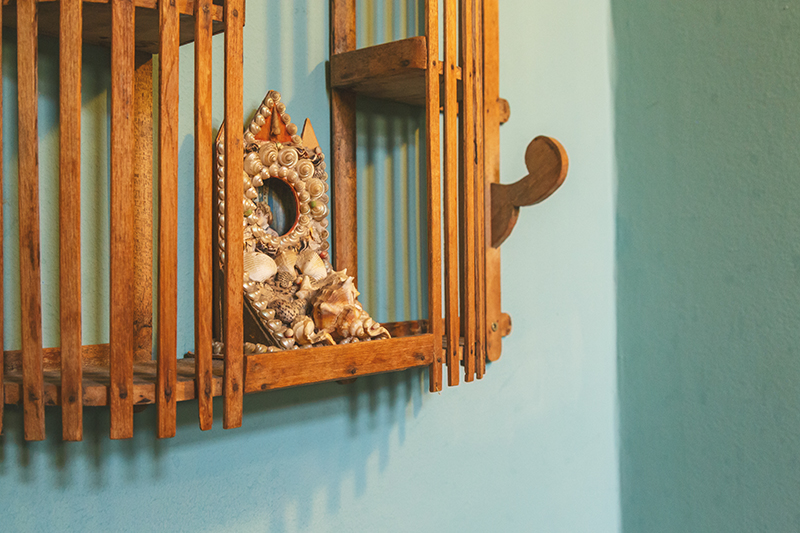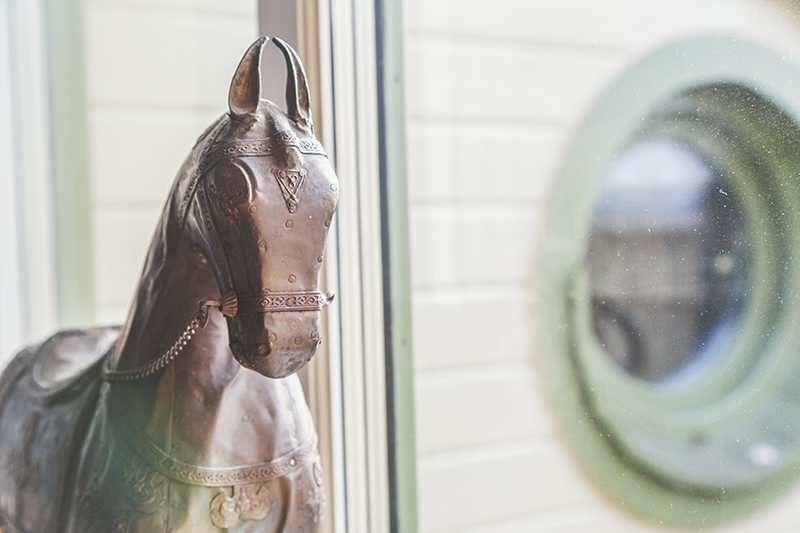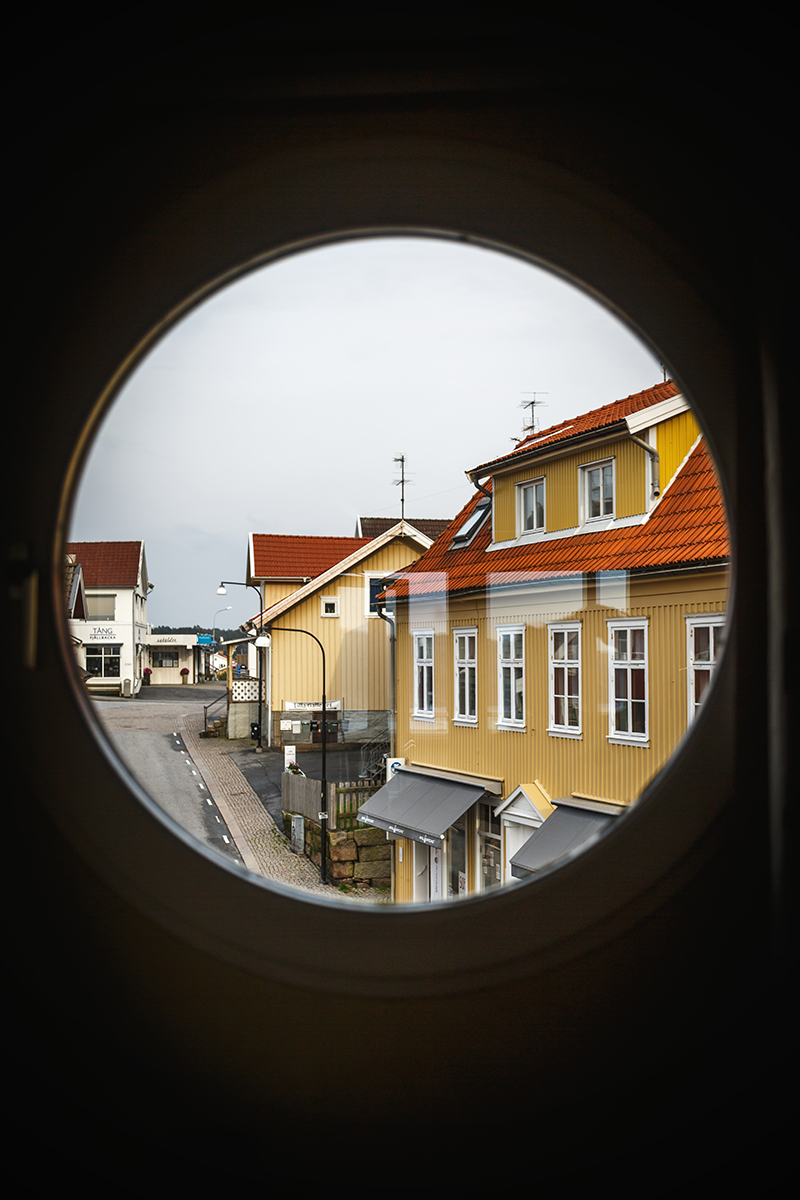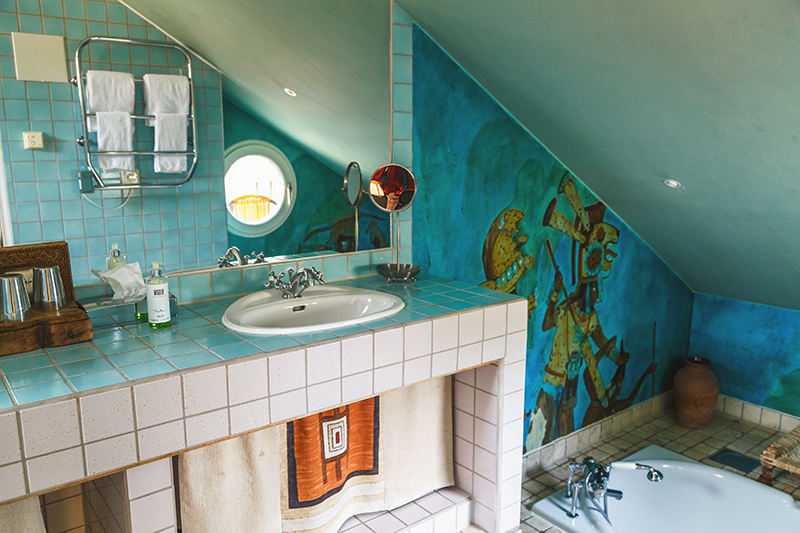 Stora Hotellet Bryggan is situated right in a city center, so the view from the balcony is beyond expectations: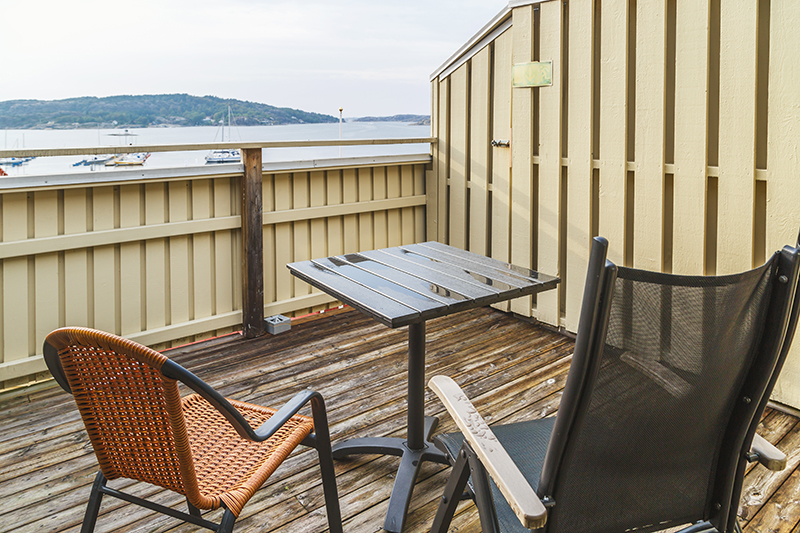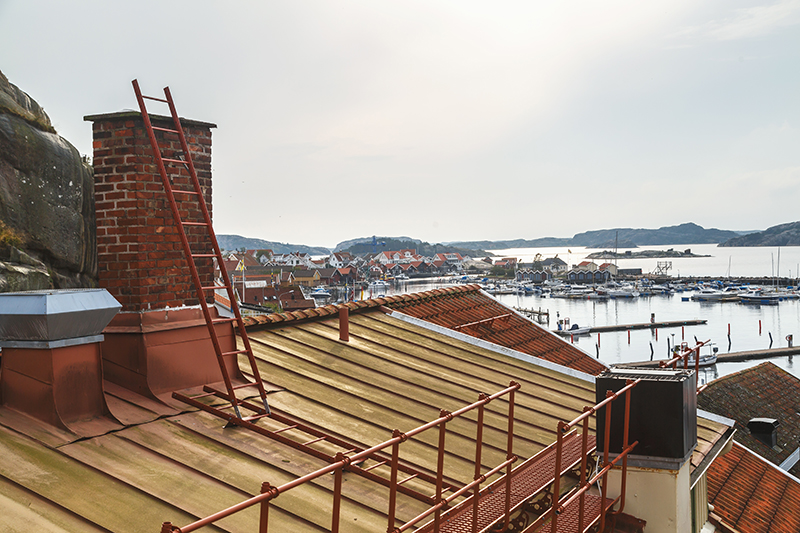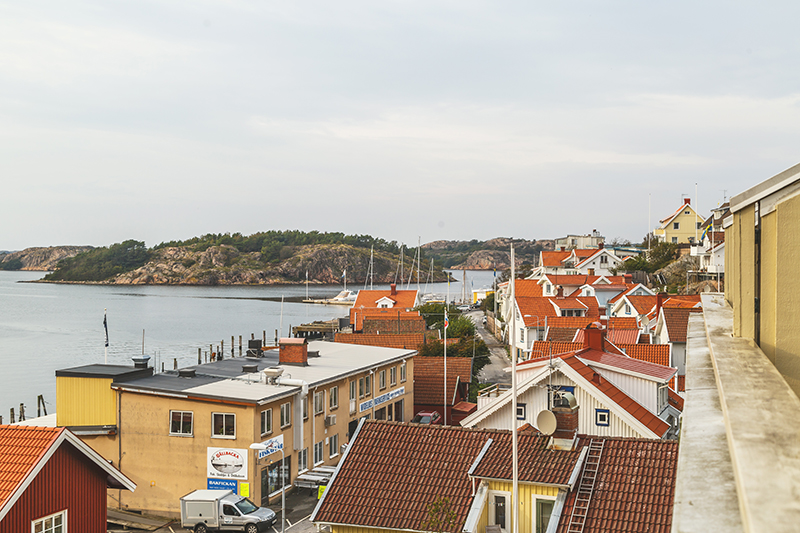 The hotel consists of two buildings. The first one is right on the pier. And that lobster restaurant, I already mentioned, is in here. In summer it gets very crowdy from the early mornings. Thanks to veranda above the sea, where tourists, guests and locals stop for a chat, coffee (Swedish people don't have any issues with that: the more coffee – the better) or other drinks. In September we obviously prefered to stay inside, closer to an open kitchen, where two cute brothers are cooking.
Second building, where we lived, is just behind. But the views from here are even better due to a small hill.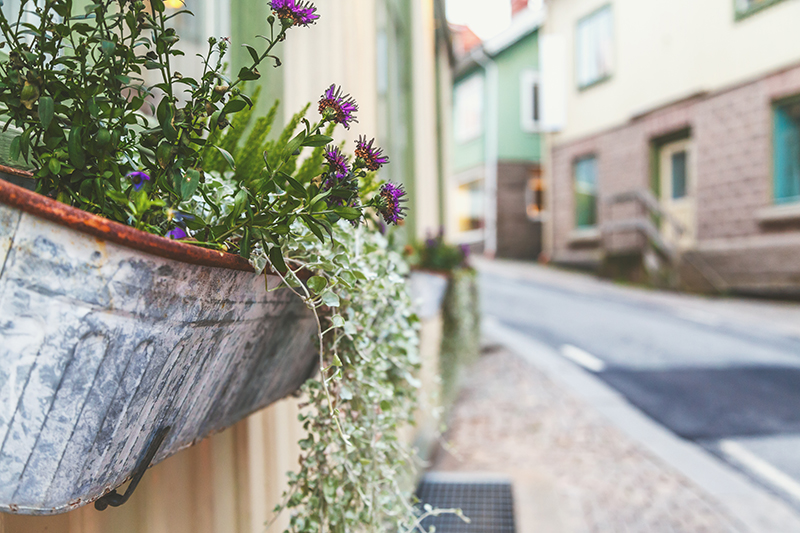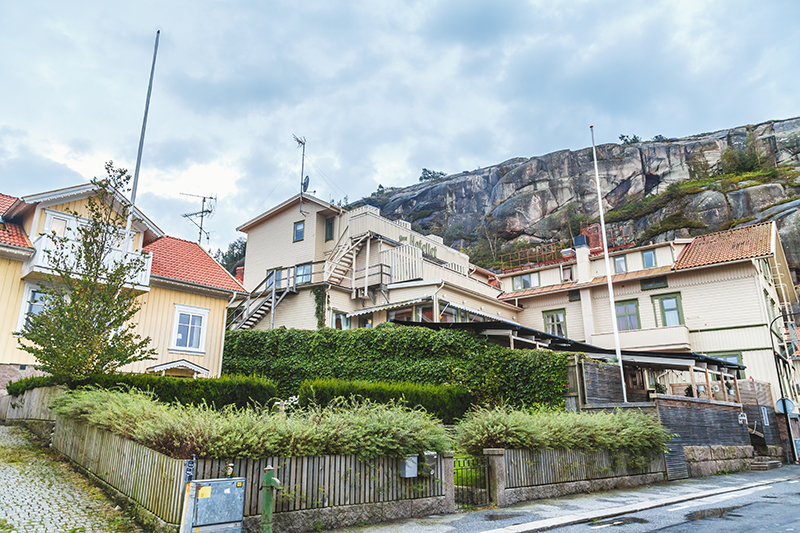 There is also the cuttest restaurant in here. It has a small green patio just like in Milan yards.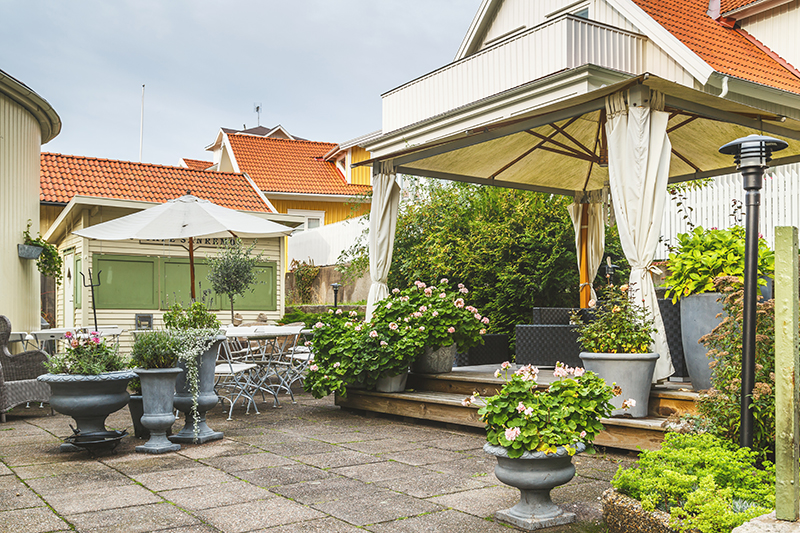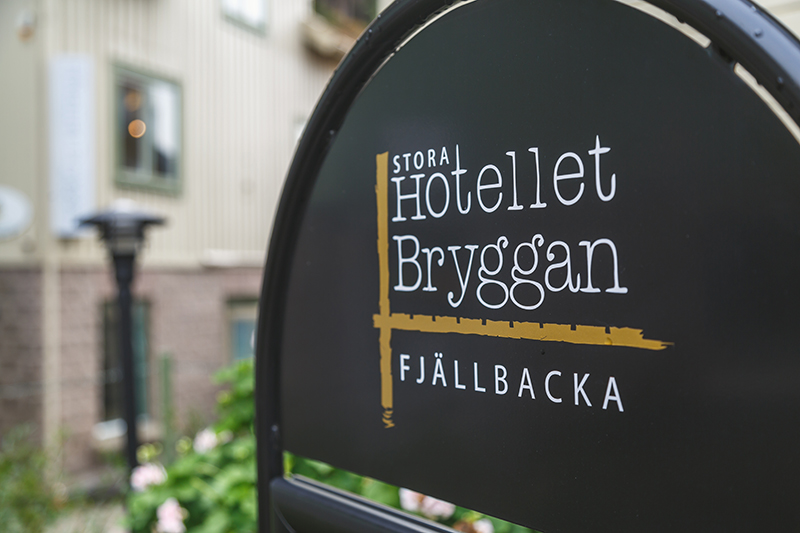 Restaurant inside is all about country style with eclectic souvenirs from all over the world. I can easily imagine, how travelers meet in here on their ways around the world to share emotions and important news. By the way, I've also met traveling family there! Australians were having a journey to the North and visiting different countries (even Russia! But only Saint Petersburg). 
A perfect place for breakfast with yet another cup of coffee and pastries.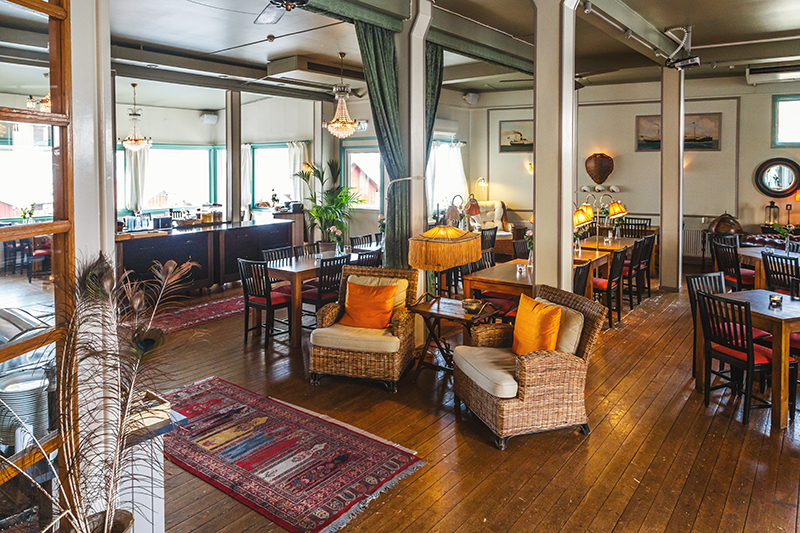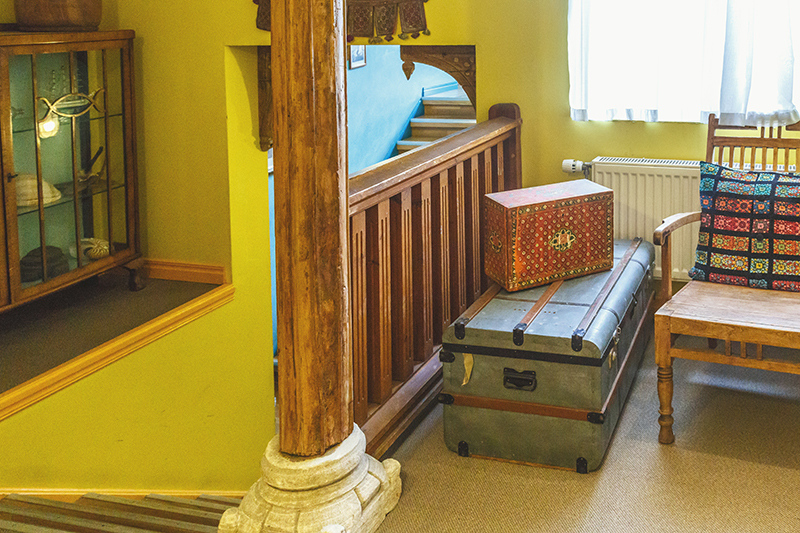 And that's it! No SPA's, tennis fields or other luxury facilities are needed. Cause the main value of Stora Hotellet Bryggan is in its atmosphere, that starts with the first step, with keys and lobby. This love will never end!