I was honestly doing my best not to fell into some kind of summer comma. Bu I failed:) So to chose pictures for the recipes you've send me
in Bonduelle contest
and to post them in time appeared to be impossible for me. But it was unfair enough from me to enjoy Bonduelle dishes at "Picnic "Afisha", while you were still waiting for the results, so I just can't torture you anymore:)
The winner recipe: Zucchini tartlets
I definitely have some kind of problems with zucchini. Though I'm dying to try it for a long time now, we have never met in a supermarket yet:) And that is after I know that zucchini is healthy enough to substitute for europeans bitter melon, that makes japans so healthy and long living. Hope this delicious recipe will be one more incentive for me (and those who take care of what they are eating) to finally find and buy zucchini!
– 1 large zucchini

– 1 tbsp olive oil

– 1 smashed garlic part

– 150g hard curd (can be also ricotta instead)

– grated parmesan (about half-glass)

– 150g mozarella (breaked into small pieces with hands)

– basil.

For dough:

– 1 and 1/4 lass powder

– 1/4 tsp salt

– 100g butter (cold and chopped)

– 2 tbsp sour cream or greek yougurt

– 1/4 glass ice cold water

– 2 tbsp lemon juice
It is better to begin with the dough:
Mix salt, powder and butter. In other plate mix sour cream, lemon juice and water and add it into powder with butter. Make the dough. It will be a bit sticky – that is OK. Make a ball and put it into the freezer.
Now cut zicchini into 2mm wide rounds, add salt. When the juice starts to spread, clean it until zucchini is dry. We need this in order not to spoil tartlets with extra water.
For aroma oil mix olive oil with garlic and leave it stay for a while. We will need it later.
Mix curd, parmesan, mozarella and half of the butter. Add salt and pepper.
Prehit the oven to 220-250 degrees.
Roll the dought in a small pan untill it is thin enough. Add the curd and cheese stuffing, leaving 3-4 sm from sides. Add zucchinis starting form center so that they are placed close to each other. Now bend the dough sides a little, spread it and zucchini with the garlic butter and bake the tartlet for about 30-40 minutes.
Potato gnocchi
Alesha's waiting for gnocchies like for several weeks already. But I always find enough reasons not to make them.:) I loked this recipe for being so easy and quick – exactly what is needed for lazy girls:)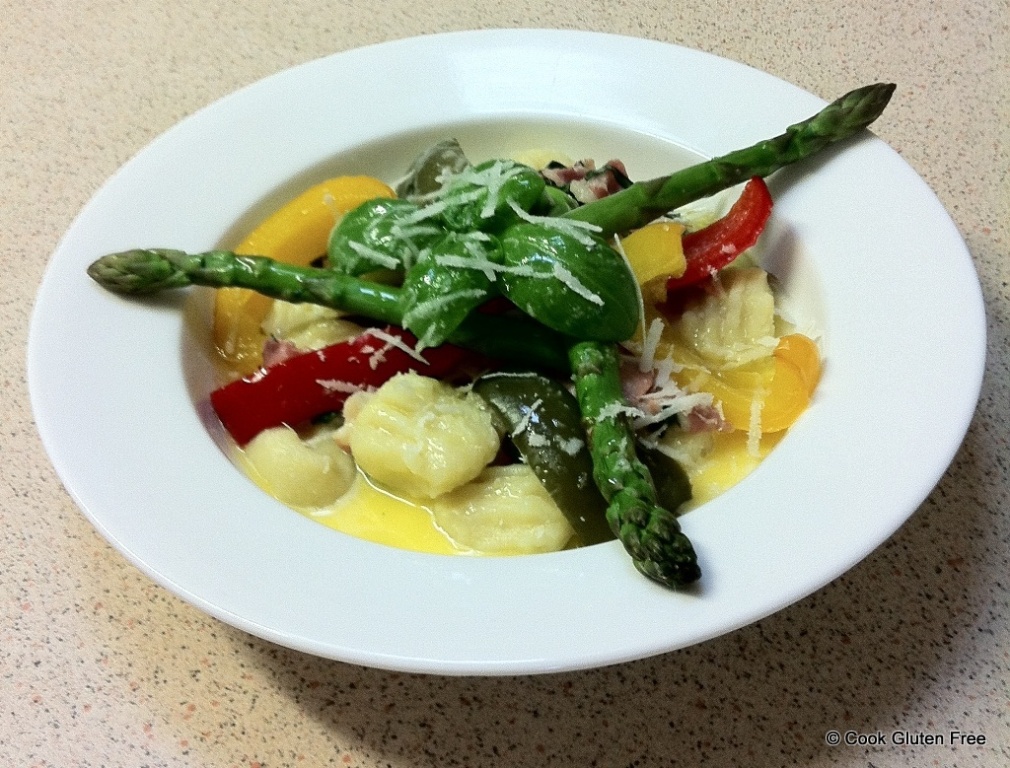 Potato 

Leek

Basil

Tomato sause

Powder
Cleand and boil potatoes. Cool a little. After that make a puree and mix with powder. Make a sousage about 2 sm wide. And cut it into pieces. Boil the gnocchi in salted water. Put them into sause as soon as they are ready.
For sause: fry the leek in oil until it's soft, add basil and tomato sause. Leave it for 10 minutes.
Add gnocchi and leave for 2 minutes. Then switch off the fire and serve!
Veggie pizza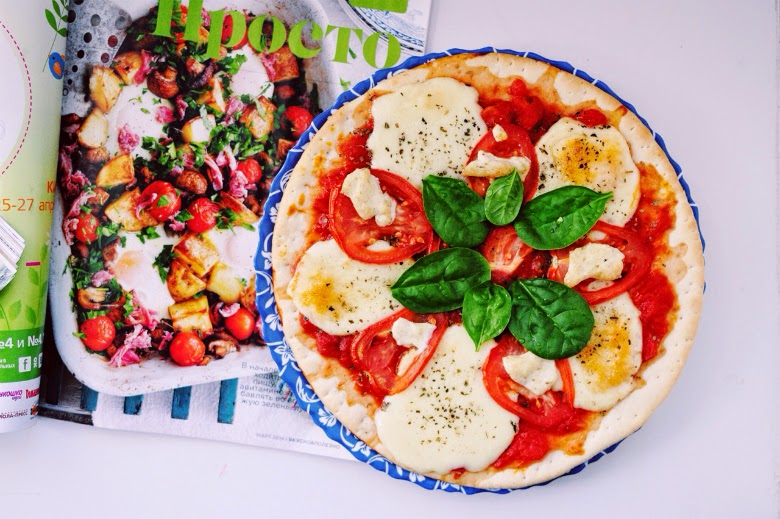 Unleavened pastry

Spinach

Tomatoes

Low fat cheese
Put everything vegetarian you can find in the fringe onto the pastry: spinach, tomatoes, cheese. Add spices and a small amount of cream. It's a secret but that is how pizza becomes softer. Bake in oven for 15 min!
—
My dear girls, big thanks for everyone for this tastyness! It was really hard to decide who the winner is, but I do hope it's not the last food contest, so you all still have a chance!
And Lena, please, contact me in any social network to find out the details of the prize delivery. Congratulations!