I could hardly keep this secret because all I wanted since everything was set – to shout about it on every corner! You certainly know already that Centro has a wonderful collaboration with Vicini, brand with Giuseppe Zanotti (who made best nude heels in my wardrobe!) as a creative director. In fact, it would be enough for totall happiness, but there are some more exciting news.
Centro is starting an international contest for girls from Russia, Ukraine and Poland with the most amazing prizes ever seen. First prize is a trip to Milan for a meeting with Giuseppe Zanotti (just imagine!), some other girls would also receive shopping certificates and one girl from Moscow would win a professional photoshooting from theStyleJungle.ru!!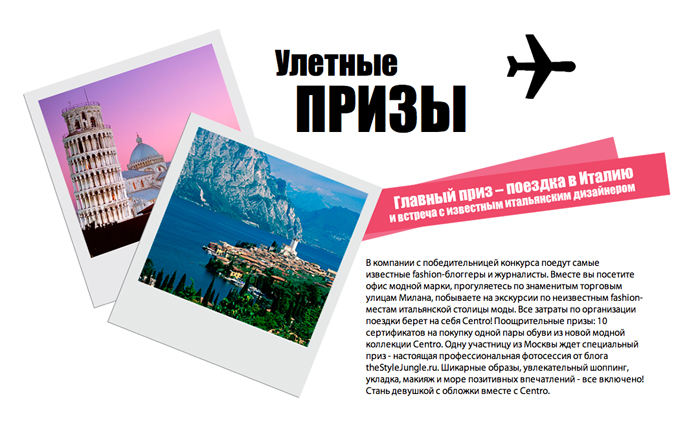 And that is probably the main news for me. Because I'm really happy and proud to become a judge in this contest along with Snejina Kulova and Lena Kuletskaya. To say I'm worried is to say nothing! Such a responsibility… So I'm waiting your stories of how you changed yourself and the world around you, cause this is the main competition task. Don't be late – we're only accepting letters till 20th of March. Please follow the LINK for more information and don't miss Cosmopolitan March issue.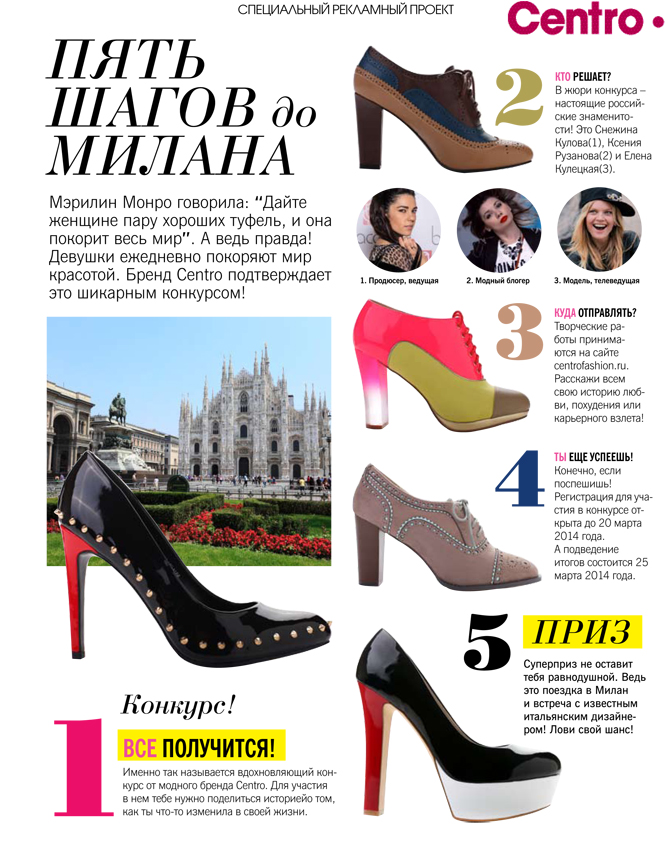 I promise to read carefully all the stories, to cry, to laugh, to inspire and to choose the best of the best – those, who will visit Milan with me and make crazy glossy photoshoot! Are you ready?