Recently I started to write about how to dress for a New Year night without following the stereotypes, but not forgeting the trends. Back then still excited after my workshop at Metropolis I did it easily, but I don't like such kind of publications so much, that forcing myself to get it done took me almost a month!
But two remaining trends are so cool and aristocratic (my new fav definition) that I just can't allow myself to ignore them. So let's talk about pantsuits and silk with fur mix🙂
Pantsuit
Oh God, pantsuits again! Our fashion editor at Marie Claire is such a fan of those, I probably hear this word more often than our magazine title:) Not surprisingly, I followed her excitement about this offbeat, but so remarkable evening suit. Best for you to choose it for official gala evening and to go for posh Sain Laurent woman style (red lipstick is a must!).
My favorite option is a silk costume. Black for brunettes, red for blondes (lucky you!). But it can also be velvet or any kind. What is more important – how good it fits you, how sexy it looks. Talking about sexy: those of you who are brave enough can wear pantsuit on a nacked body. All the others can go for a laced or silk top.
There are no excuses for pantsuit. So think ahead whom you want to be today: posh on a high heels or ultra chic in a manstyle shoes? Both variants are cool, but I prefer classics.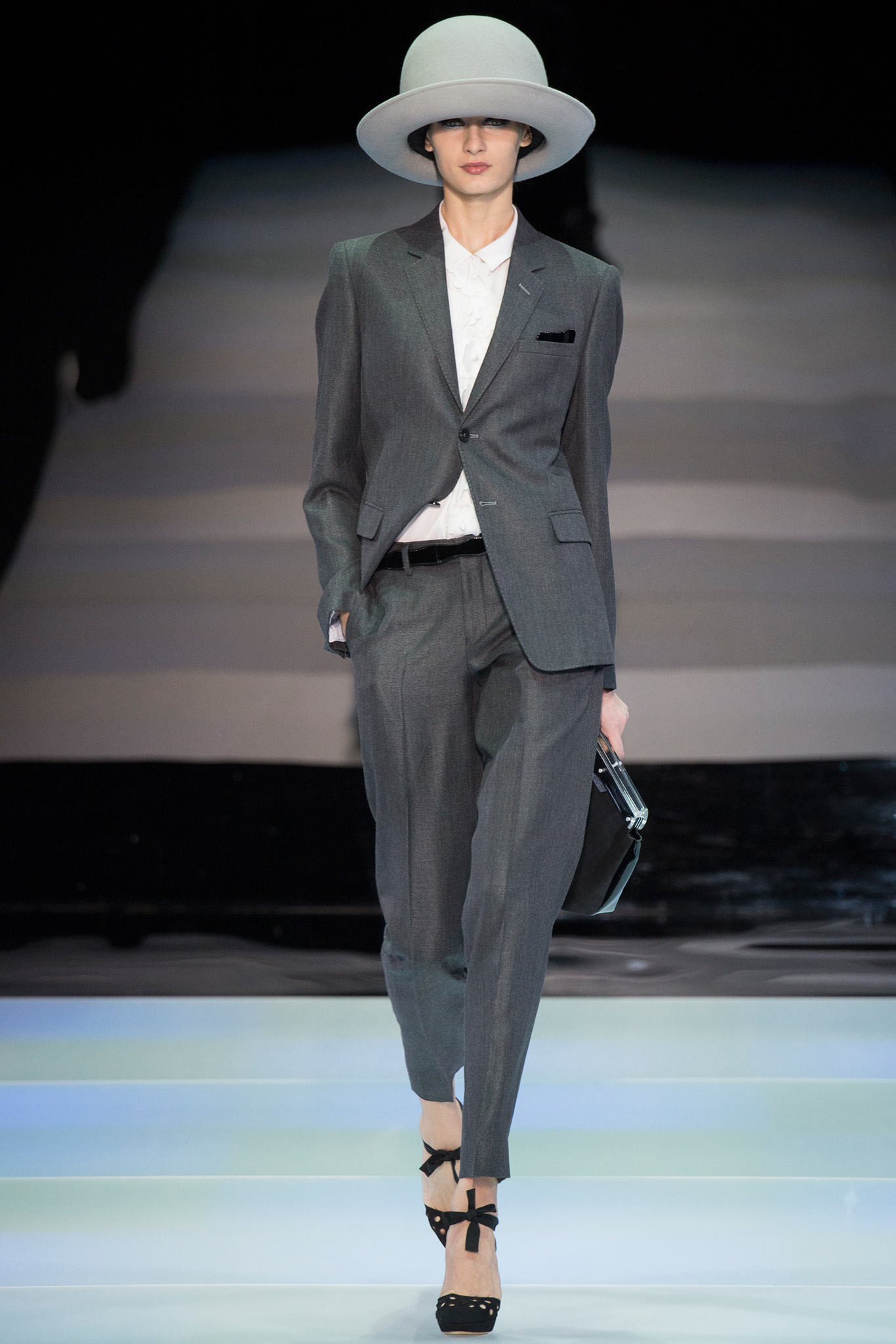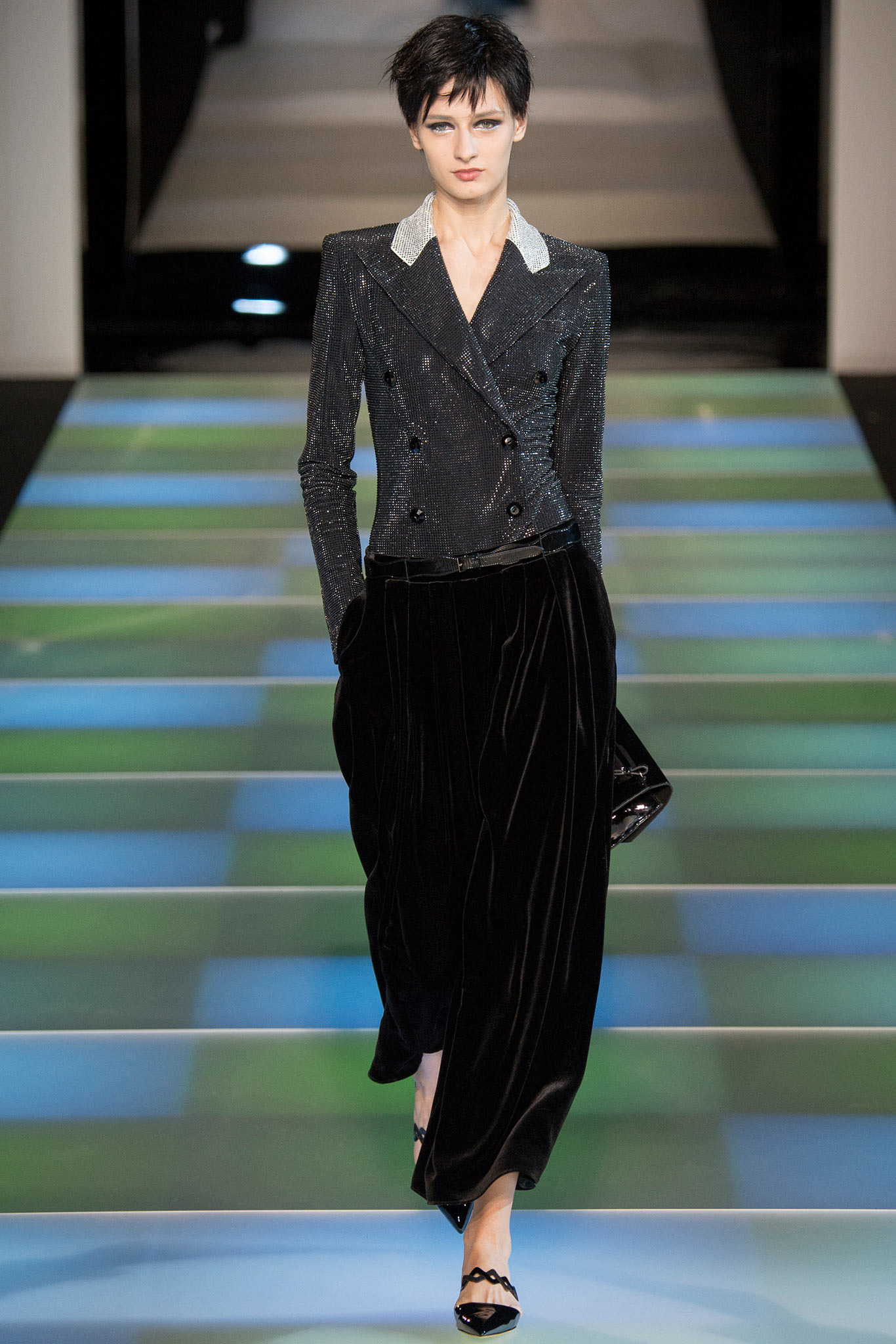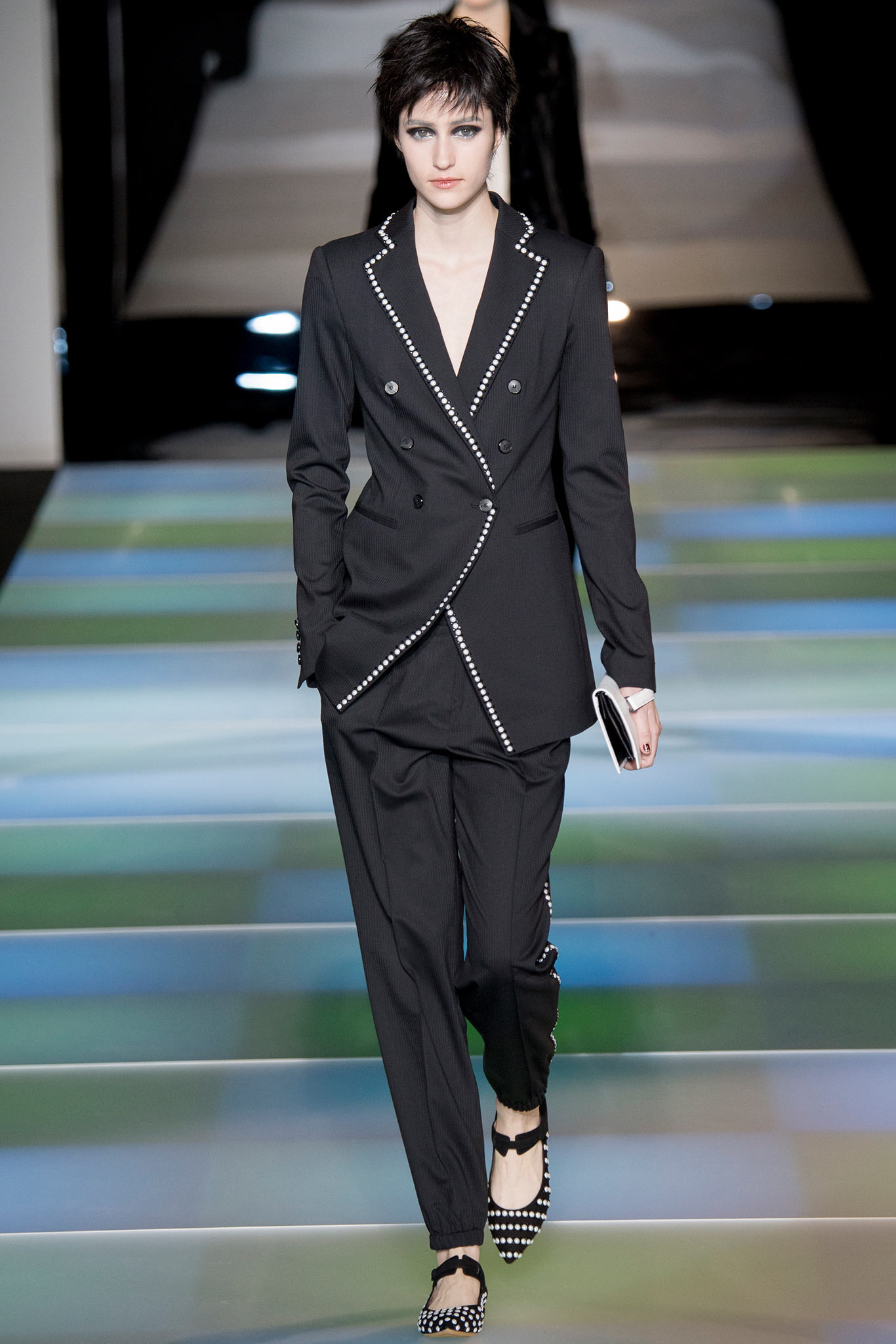 Emporio Armani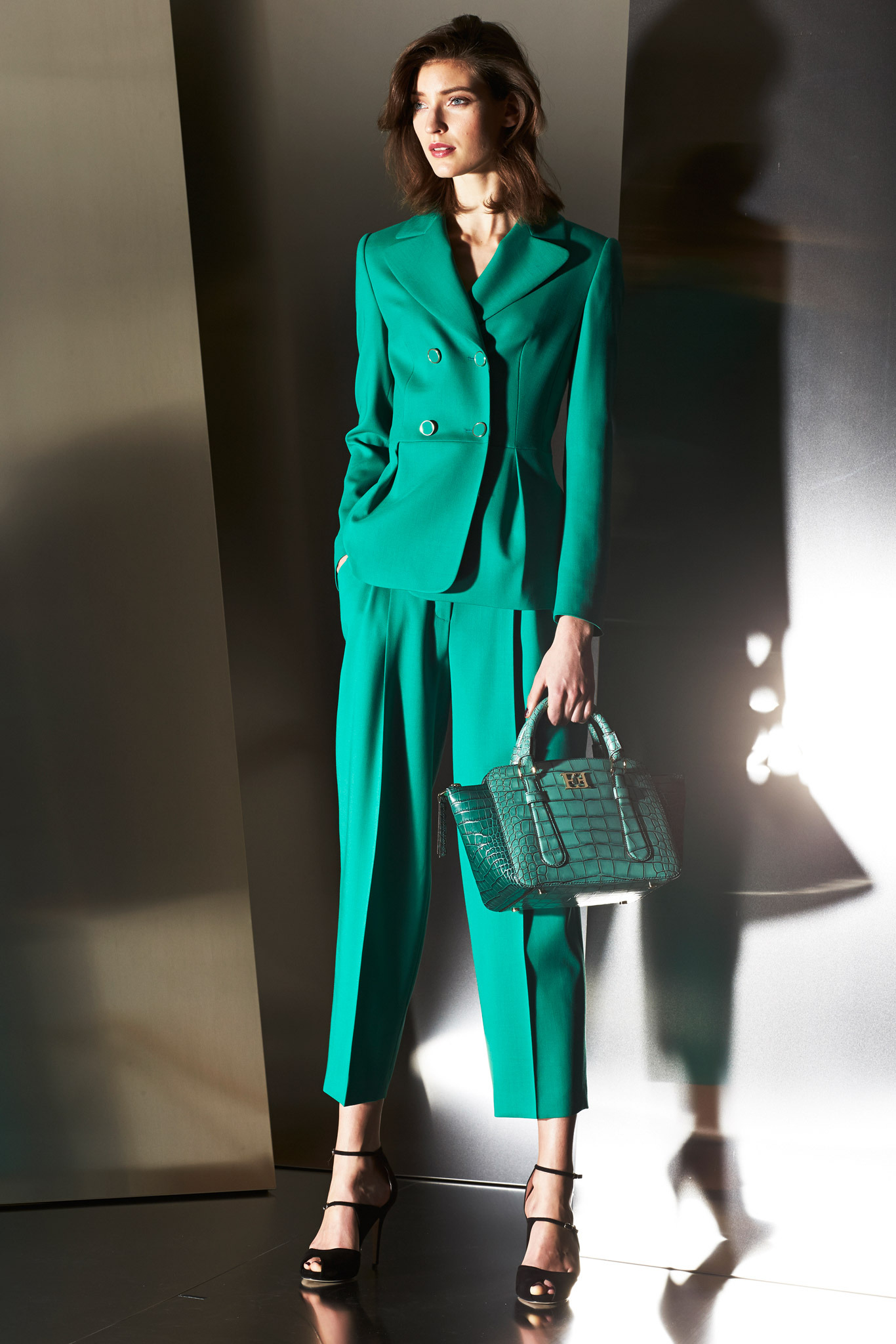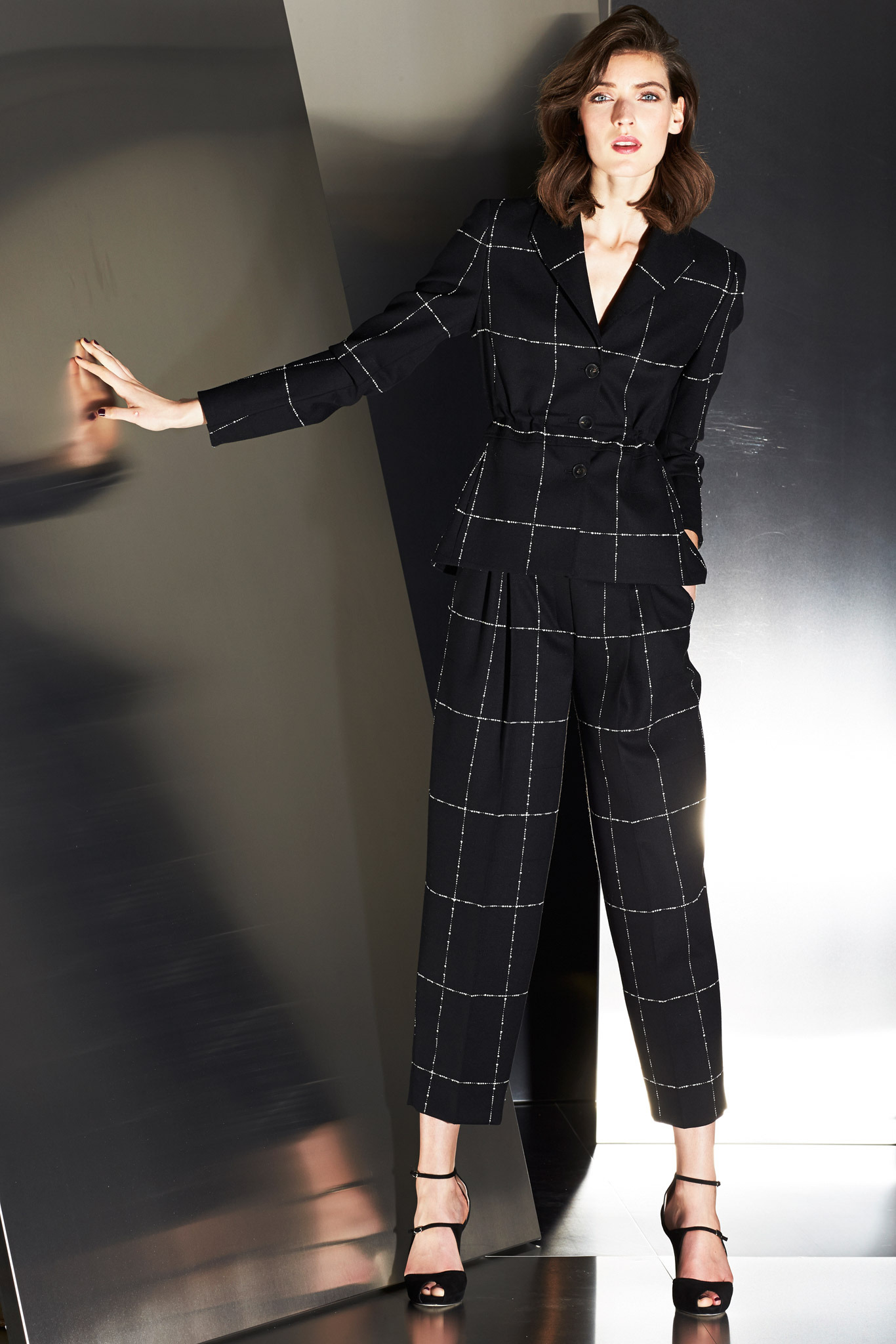 Escada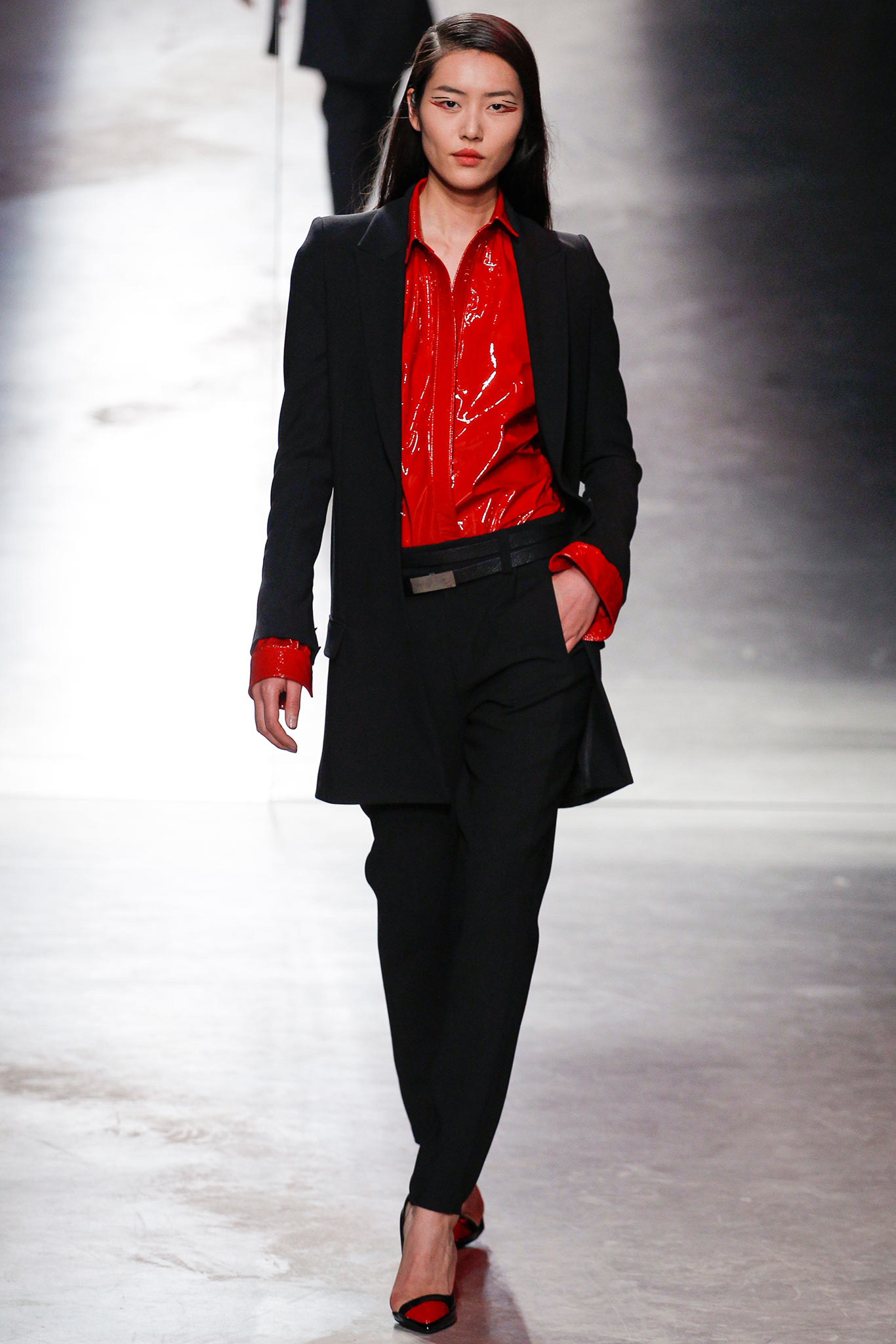 Anthony Vaccarello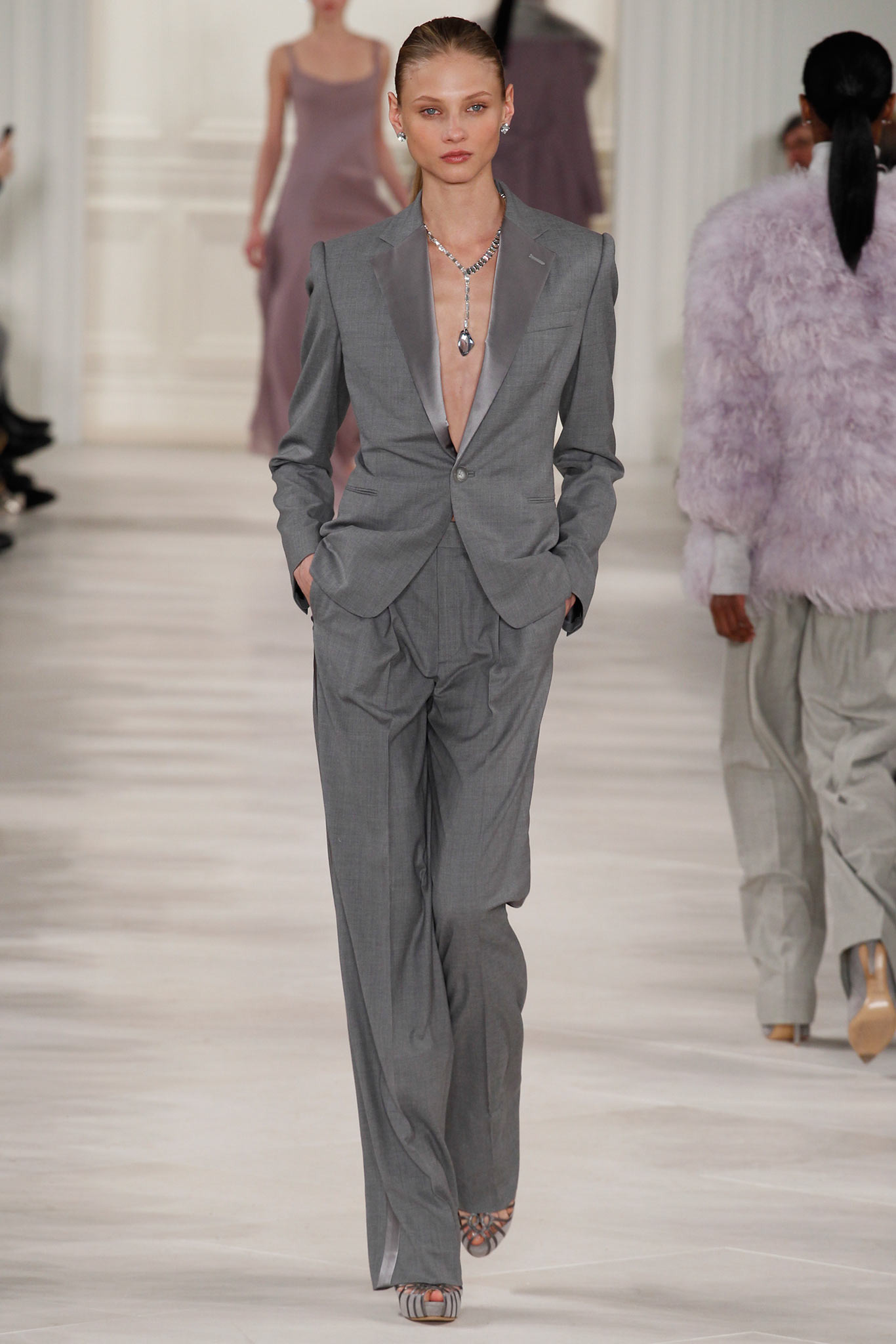 Ralph Lauren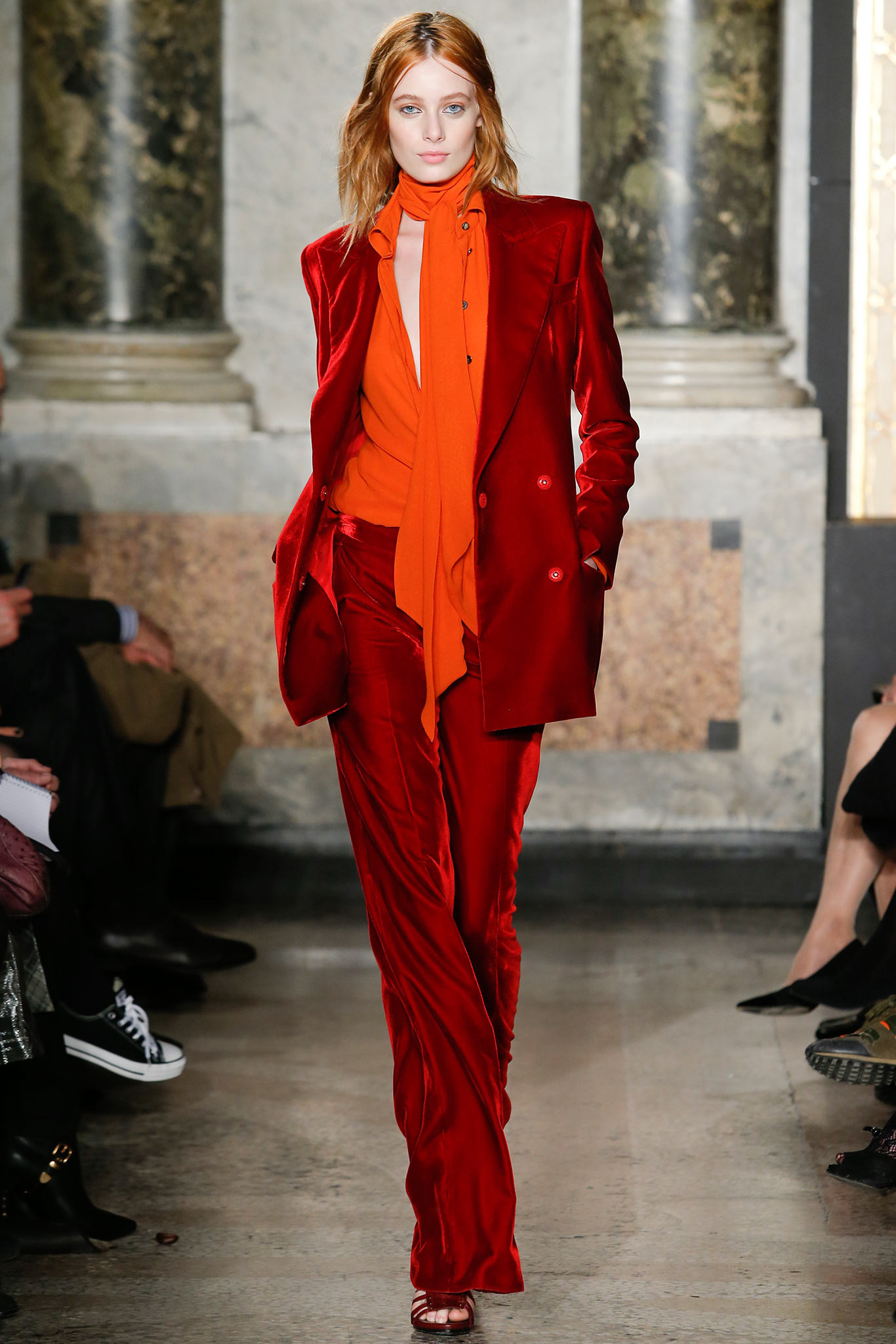 Emilio Pucci
I have found some perfect pantsuits in ASOS.com, net-a-porter.com and next.com.ru
Most of them are worn with a flat shoes. So I've looked for high heels shoes in addition to that:
Silk and fur
Hi again to all those going crazy about "Gatsby" and thosewho were lucky enough to live in a century of long evening dresses worn with boa.This style is probably the most outstanding of all I talked about. And it should be worn only for special occasion.
If you're about to face gala dinner, remember several rules:
1. the dress should be long, short "nighties" are for another time,
2. the best option is to choose silk and fur in one tone (Ralph Lauren has the best examples). Black and white combo is also good, but, please, don't go any further.
Gala evening, gala dress should be paired with gala accessories: big earrings, necklaces and bracelets couldn't be any more suitable. To make an accent on them, wear minimal make up and your hair carefully collected backwards.
New trend – to wear silk dress with sneakers. But I know that some of my friends are not even brave enough to wear sneakers with casual skirts, so can imagine there will be not many volunteers. If you're ready for experiments – get inspired by the authentic indian woman of Etro.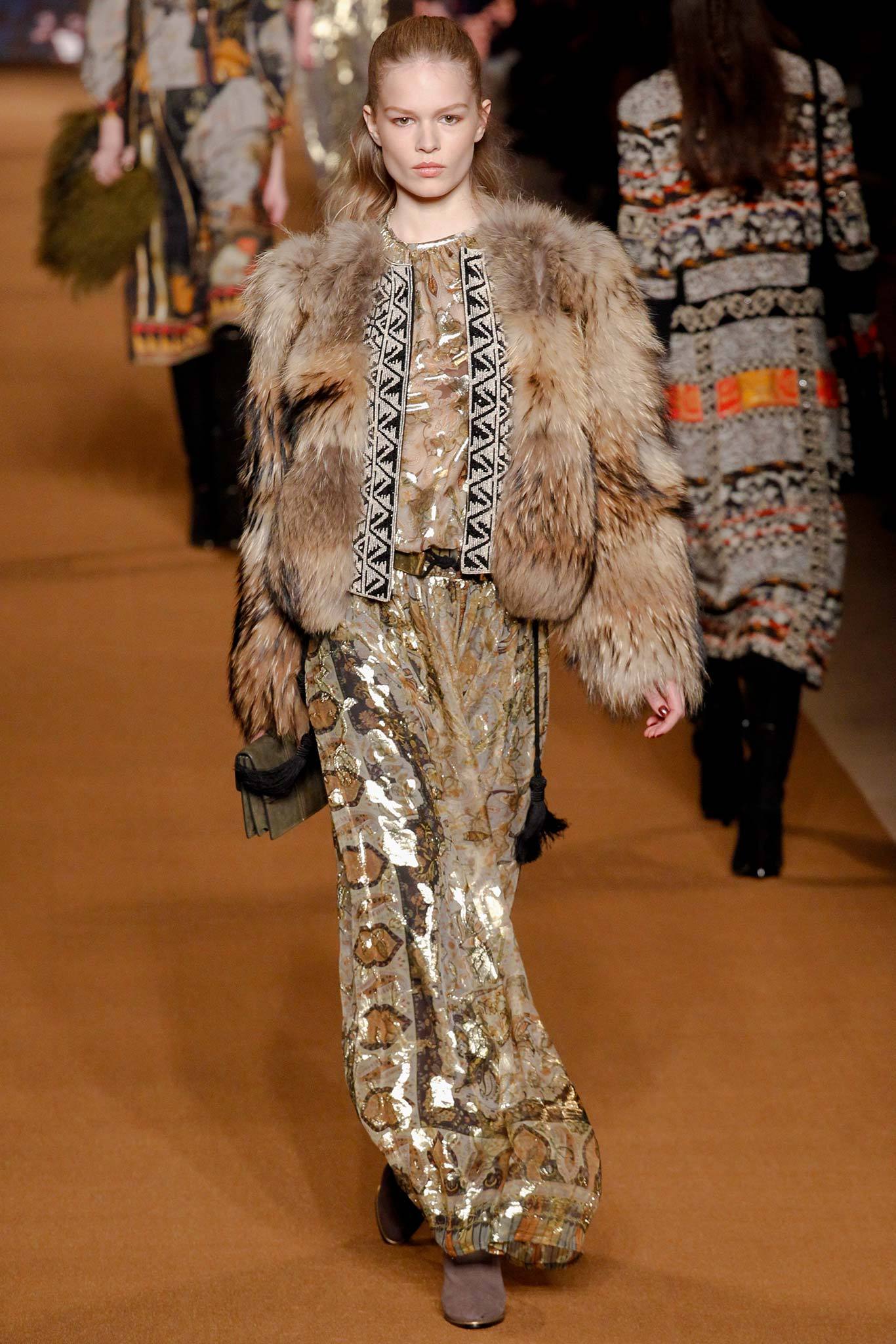 Etro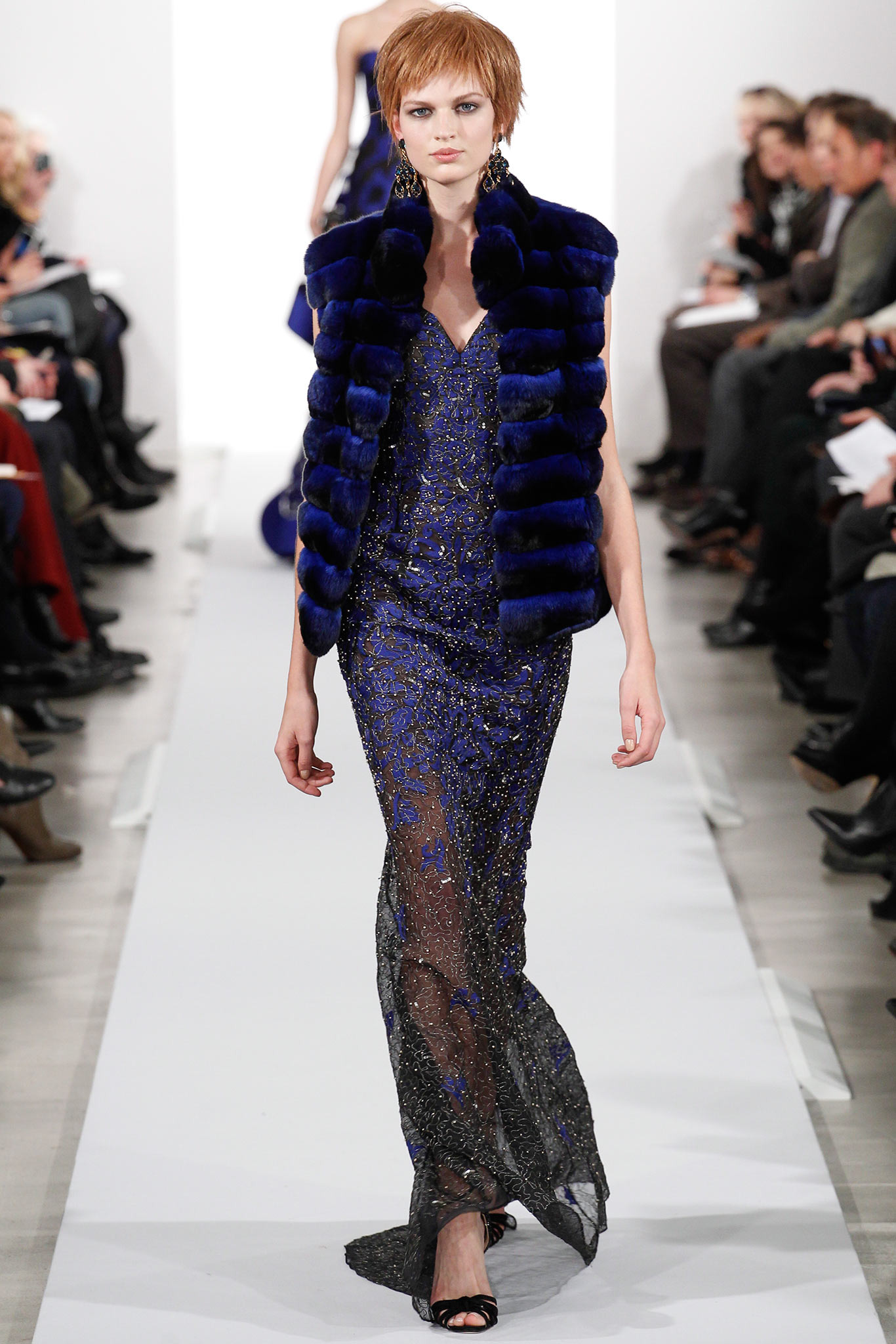 Oscar de la Renta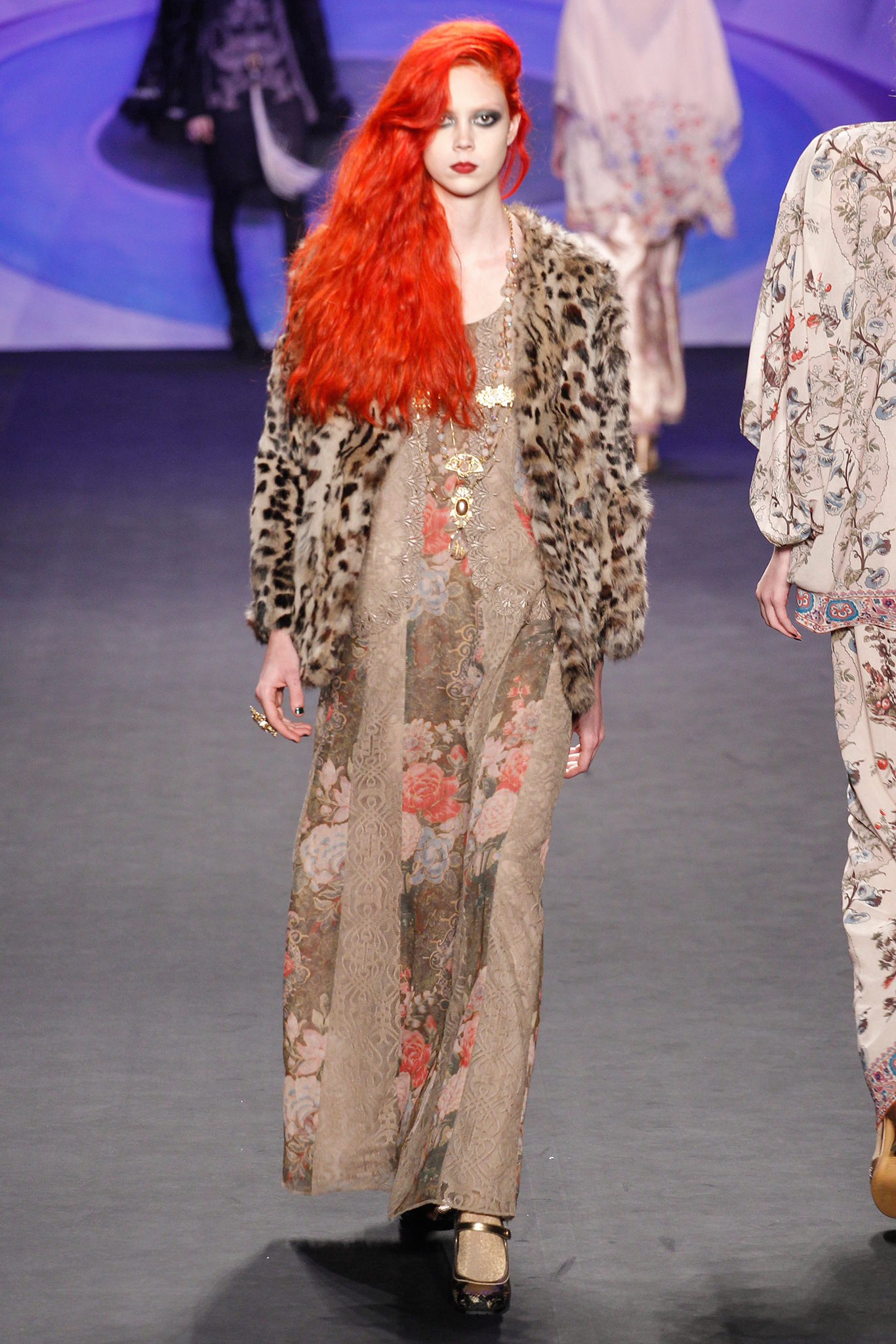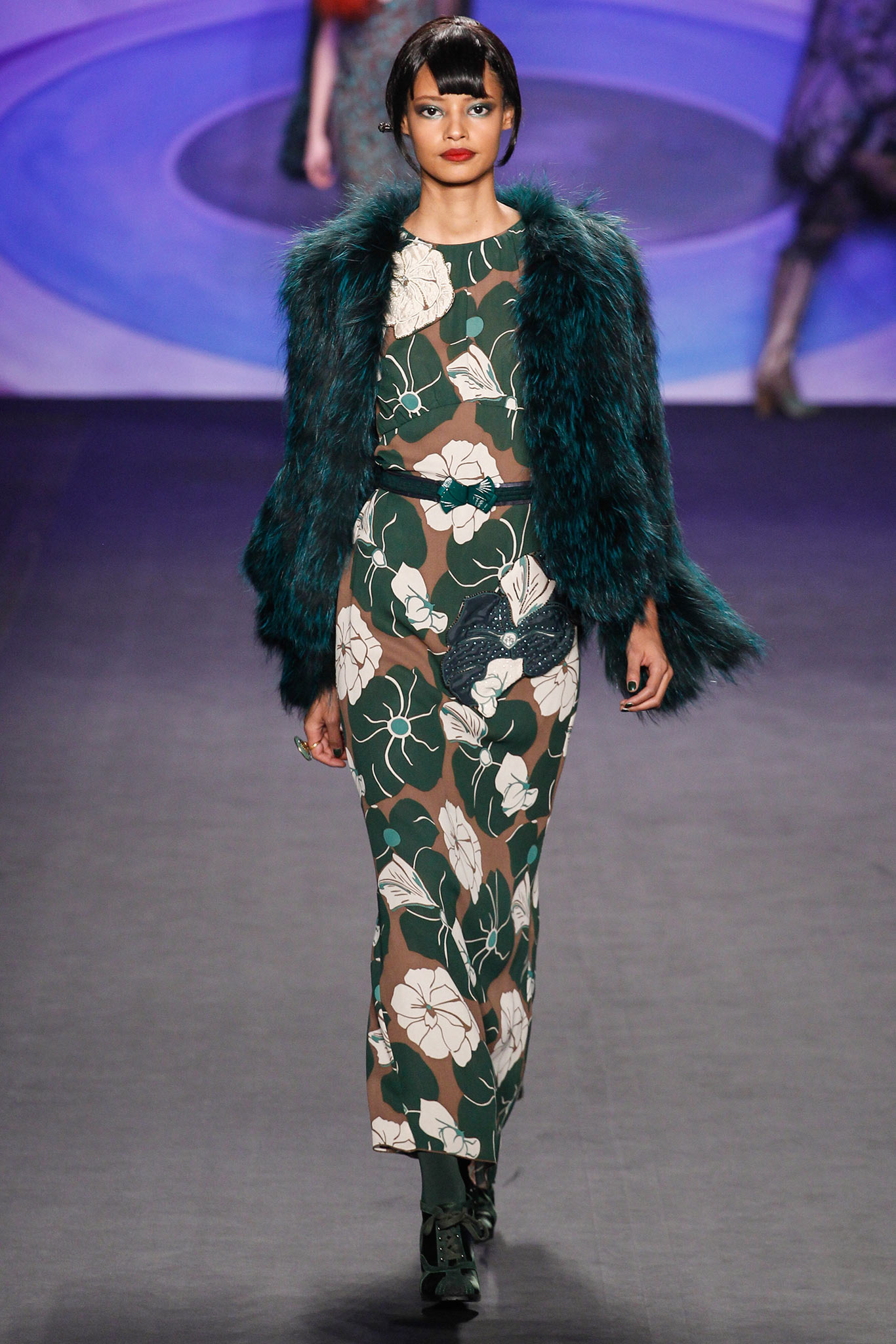 Anna Sui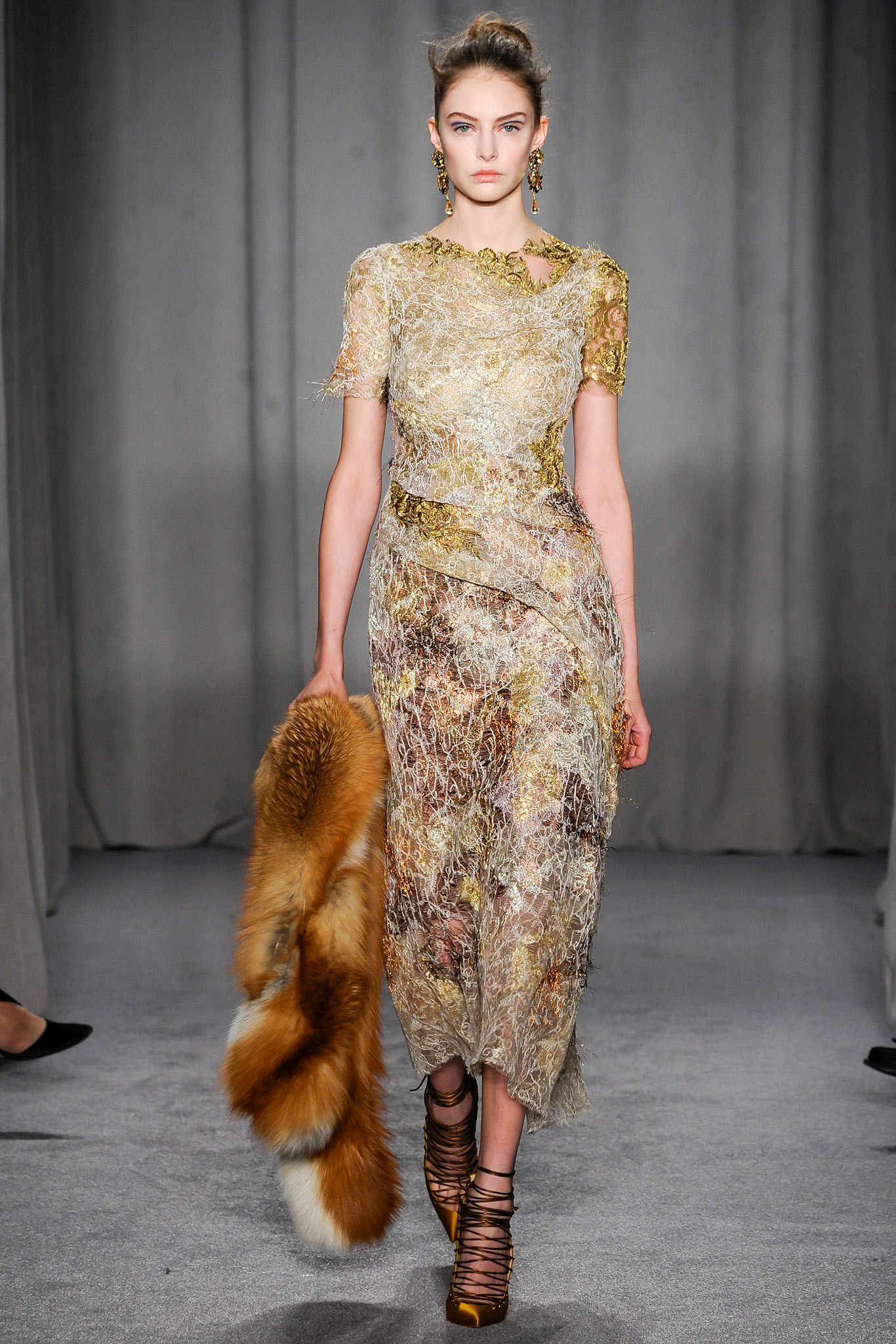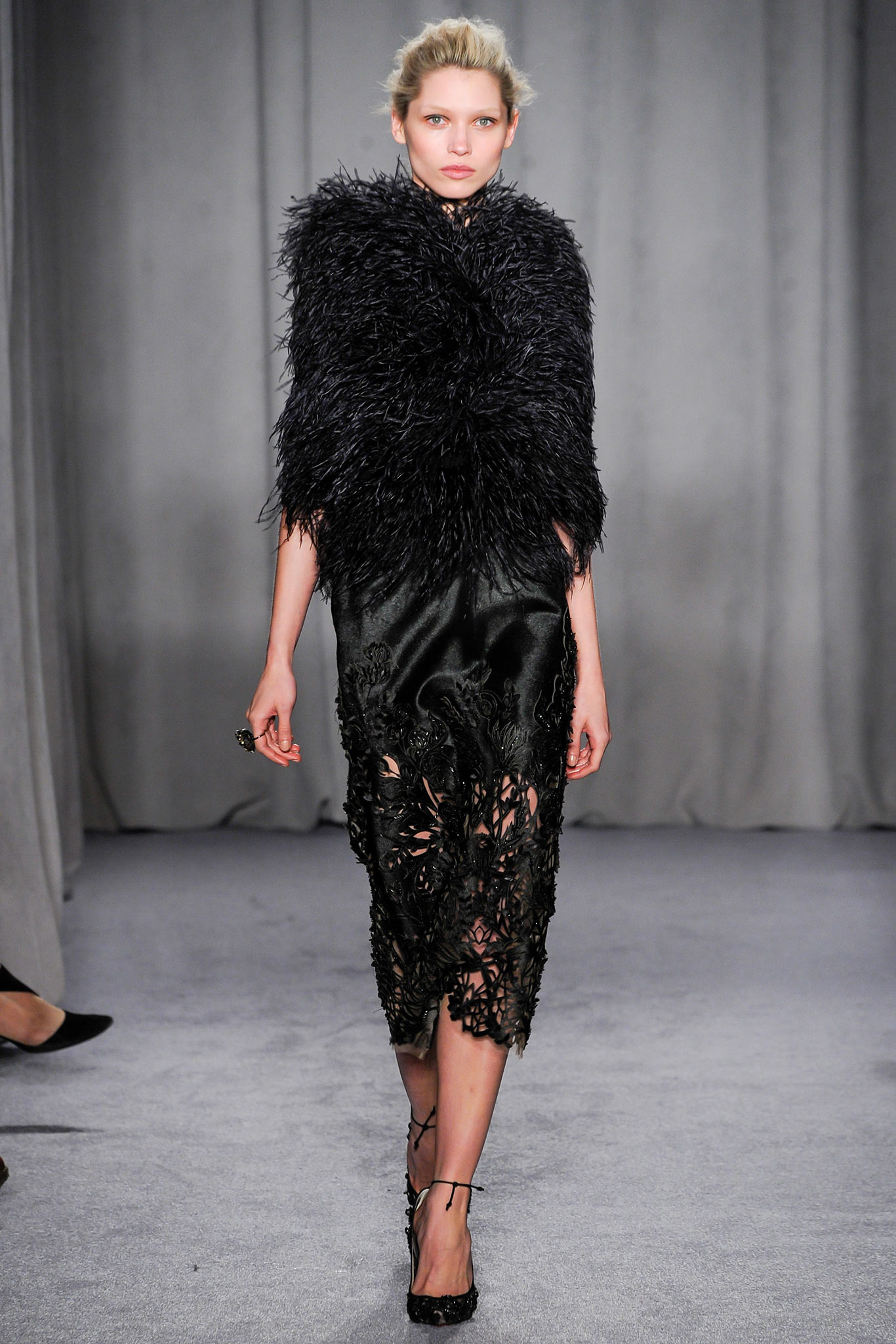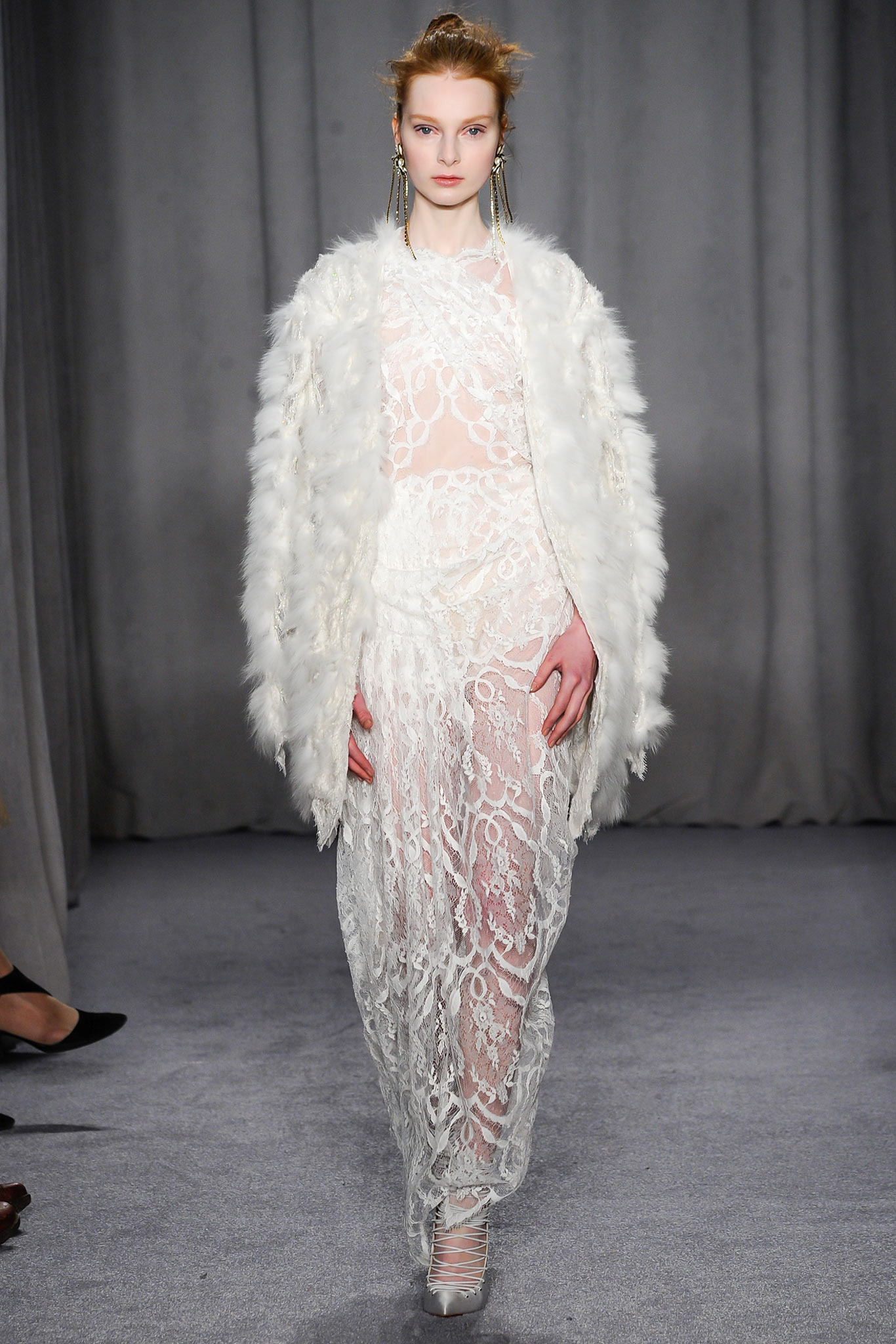 Marchesa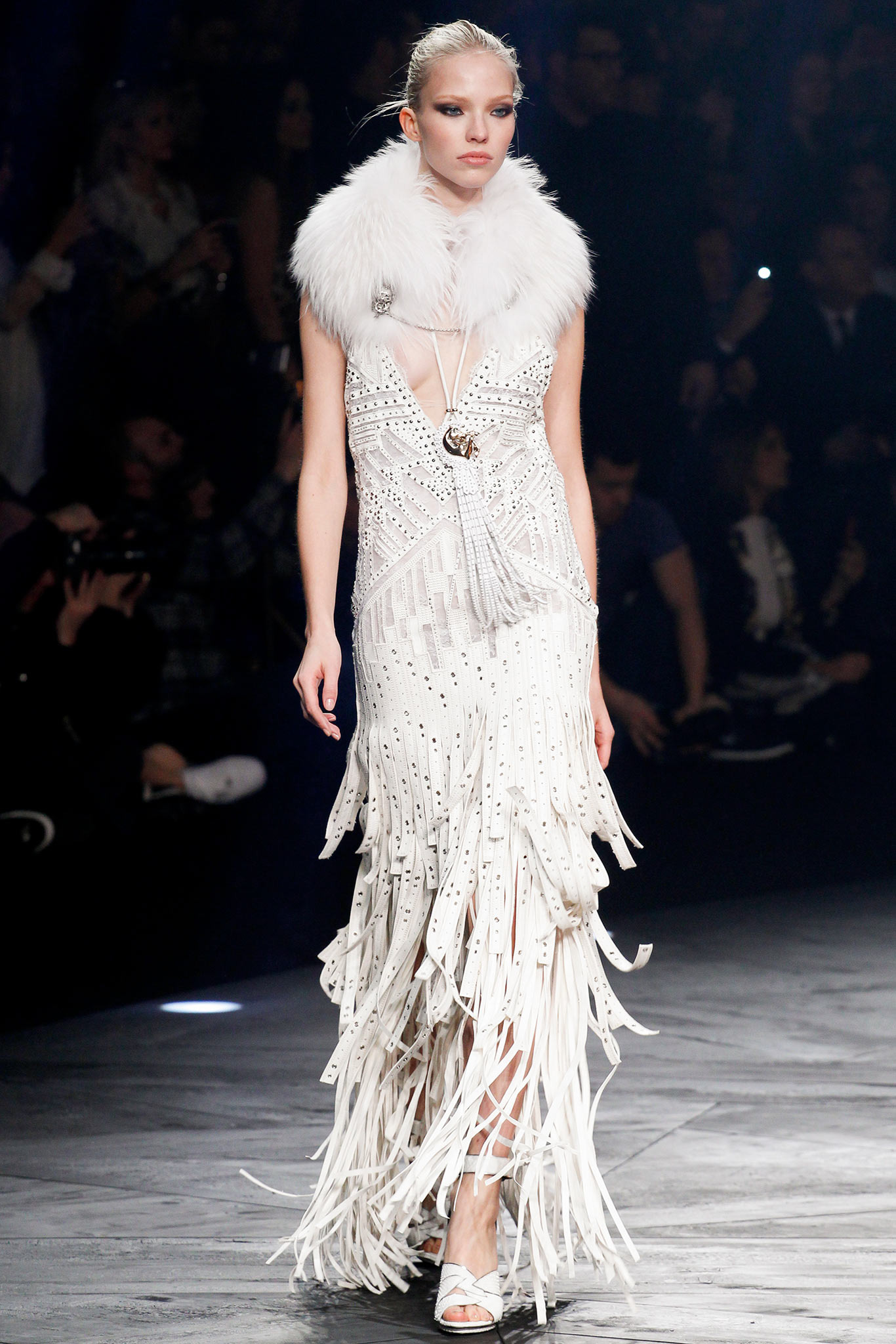 Roberto Cavalli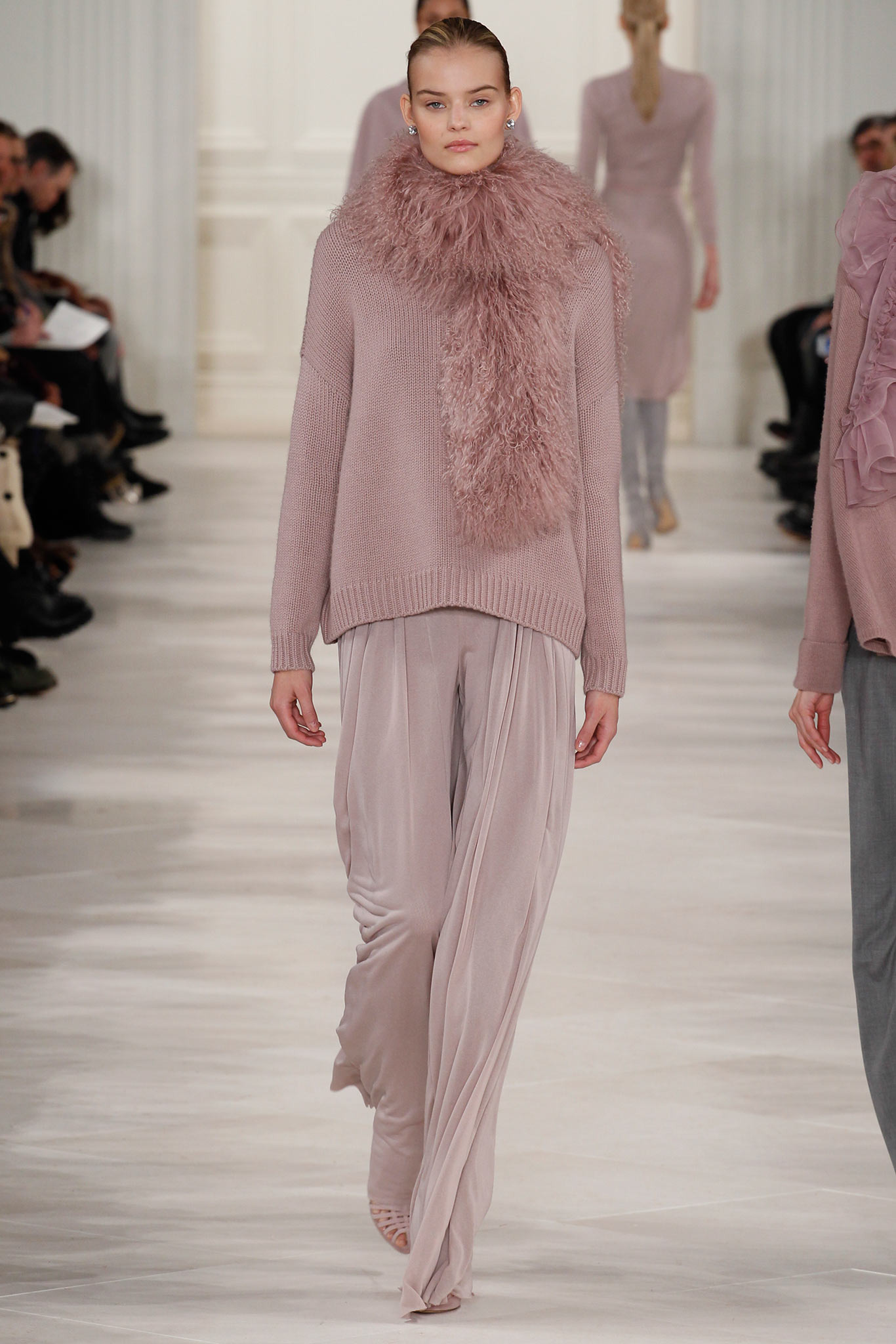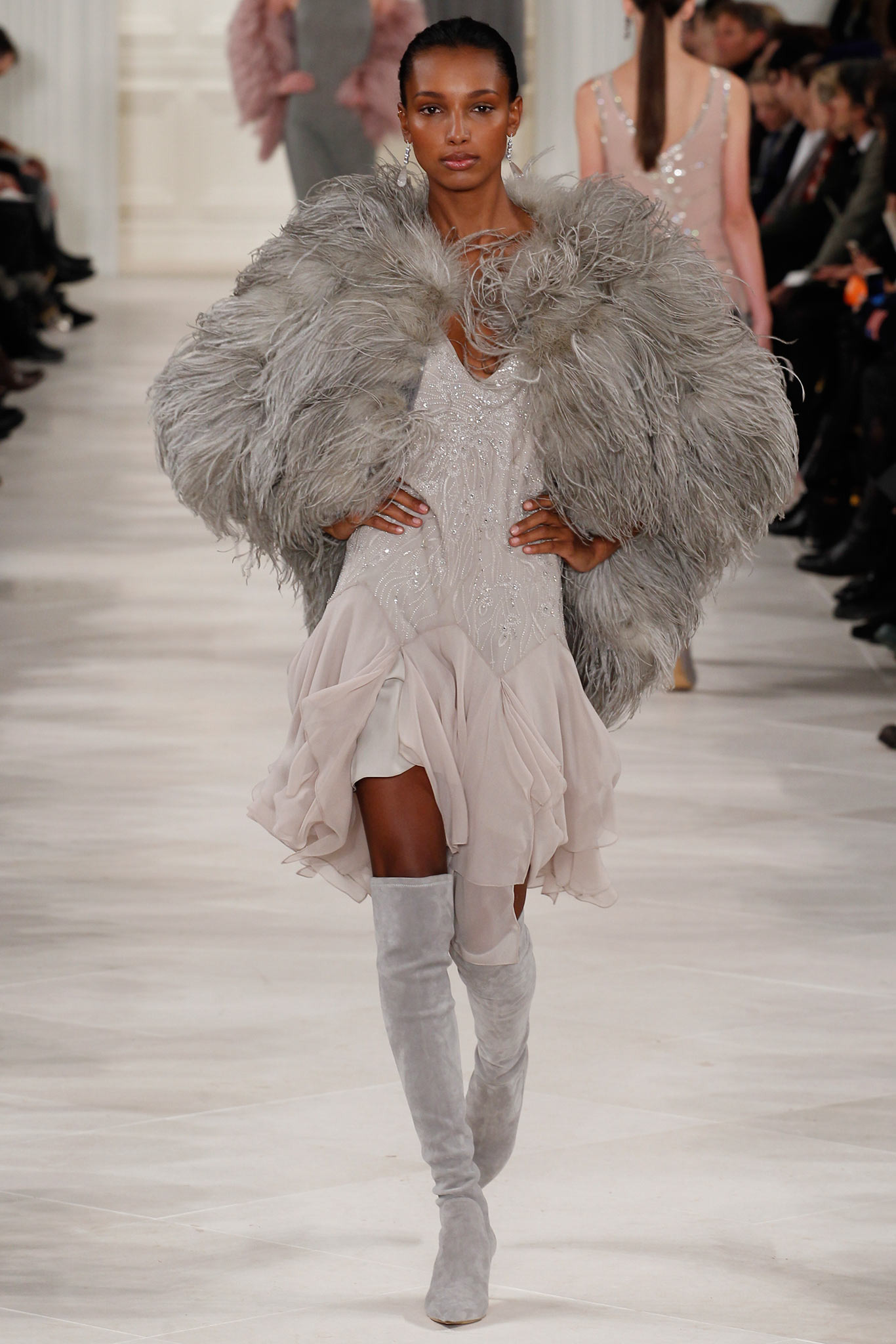 Ralph Lauren
To not confuse you with the last photo of a short dress (cause I insist on a long ones!) here are some long dresses of mild colors that are so perfectly good with fur of the same color:
Еще несколько очень оригинальных и дерзких нарядов:
Evening eccessories from net-a-porter to end the outfit (those Dolce&Gabbana keys are crazy!):
Do you have any plans for a New Year already? Which style will suit you the most??