Actually I planned to make the post about at home trainings a little later, when I am completely satisfied with the results, but your todays interest to my training program in Instagram changed the plans.
I've been training at home since January. I'm now kinda expert in at home training videos and even have favorite instructors:) And today I'm going to show you some of the most effective, in my opinion, fitness guides and how to combine them all together.
Honestly, I wasn't were exited about this my idea at first, cause was sure that all those videos do not make any sense at all.
X-TrainFit at Home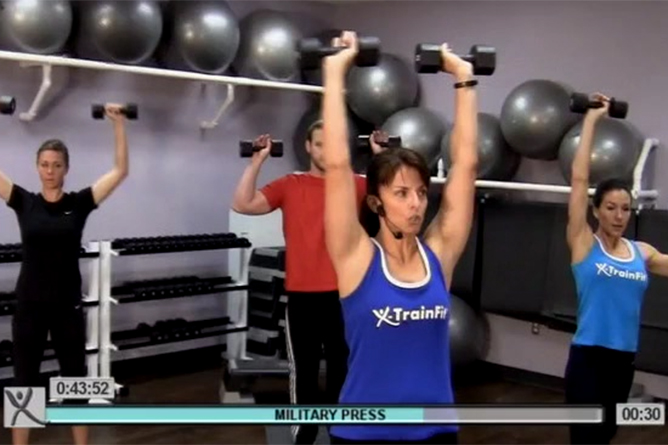 My at home fitness way started with Stephanie and hers X-Train Fit at Home. This program consists of 8 trainings all 40 to 80 minutes long. There are training and nutrition guides as well. I started obviously with cardio. And I even nearly collapsed first time, so hard it was! Luckly, there are 3 more people in video, doing different levels, so you can modify any time.
Training intensity here is really high. I never ever sweated so much in a gym, like I do at home now! The program is made for 90 days and be ready to work a lot! 3 weeks of intensive fat burn, than 4 to 10 weeks of building beautiful body and 2 more weeks for the final results. The first 21 days are meant to be without any pause! At first I was really scared to not have enough time or strength to cope with it, but after 5-7 days you will realize, that you just go and do it without any reason.
Stephanie is definitely my favorite instructor. She makes funny jokes, she is confident and natural.
To complete all the exercises you will need some weights. I used to use juice bottles first time:)
I really believe it is enough to have Stephanie and good eating habbits to get your body in a best shape before summer. She has a variety of interesting exercises, some of which I've seen for the first time in my life.
My favorite exercise:) Firstly I couldn't make it till the end! Now I already make more times than needed.
So how do you train with X-TrainFit at Home?
First 3 weeks:
Cardio
Chest&Back
Circuit burnout
Legs
Cardio
Hands
Abs and Stretching (2 trainings)
From week 4 to 10:
Circuit burnout
Legs
Hands
Circuit burnout
Chest&Back
Abs
Yoga or rest day
Last two weeks:
Cardio and Press (2 trainings)
Chest&back
Circuit burnout and Stretching (2 trainings)
Legs
Cardio and Abs (2 trainings)
Legs
Yoga or rest day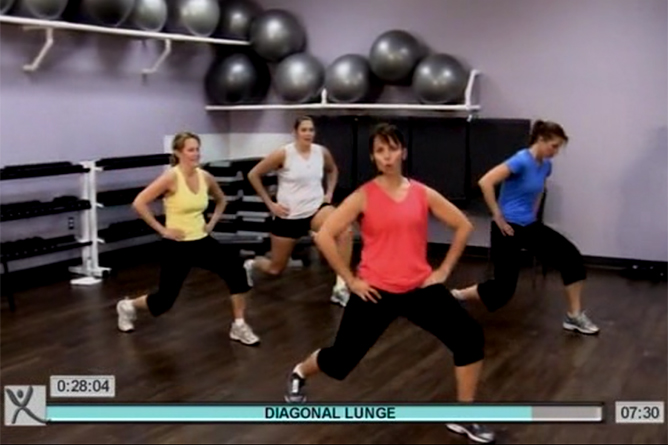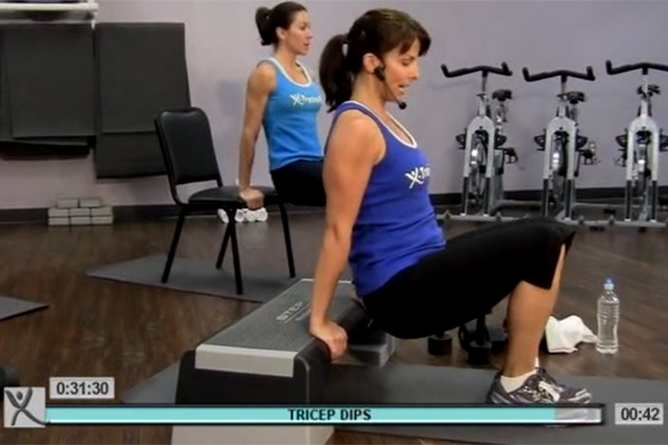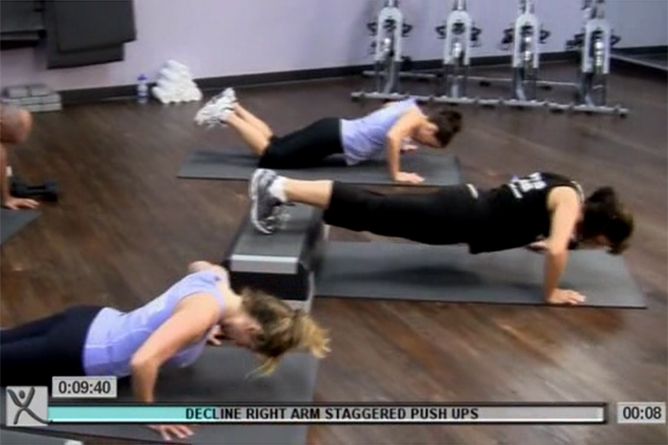 X-TrainFit Circuit Burnout 30 Day Fat Schred
Together with Stephanie there was Monique. I will never get used to her:) She is like an army leader – so loud and active:)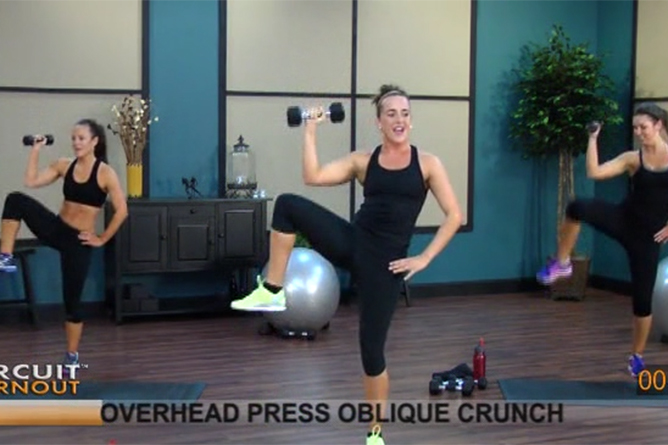 Monique has a very interesting training plan. Yu should make exercises for 5, 4, 3, 2 and 1 minutes. 20 minutes in totall. Despite the fact that each video is devoted to different body part, Monique is a true fan of legs, she even mamages to make them while making Upper Body!
I usually choose Monique when I exercise really late or when all my muscles hurt already. By the way, you will as well need fitball for those sessions.
According to plan you should make 1 video per day with a rest every 4th of 5th day. Sometimes I make one video twice in a row, when there was more ice cream than training:)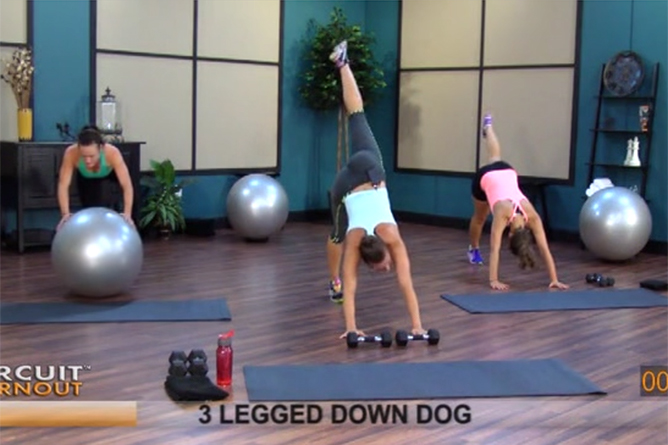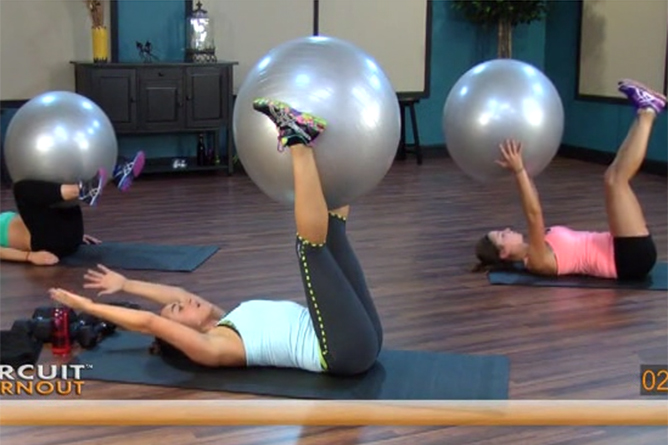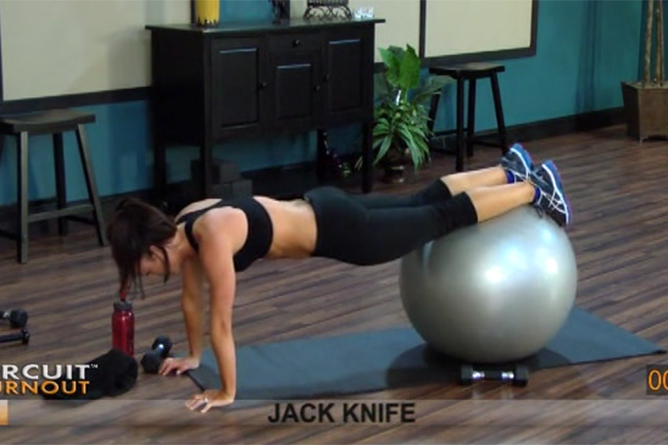 Baladea
Baladea is the most beautiful and the strangest program I have. It consists of 7 videos, where besides understandable Yoga, Slim or Power (but what is Slim or Power after all?) also are Boost, Flow, Fusion, etc. There are also 3 types of plan. Far from my understanding as well: look routine, feel routine, mini routine. So, which one will you choose?:)
To tell you the truth, Baladea, is the only really unique program by Holly Perkins and not a set of well-known exercises. It is based on cardio, I think. And power sets are added. One time you will have to switch from cardio to strengh, the other time you will add and add exercises while repeating them one after another. It is not very difficult, but you will feel easy and slim the next day, thanks to the cardio part. Nice!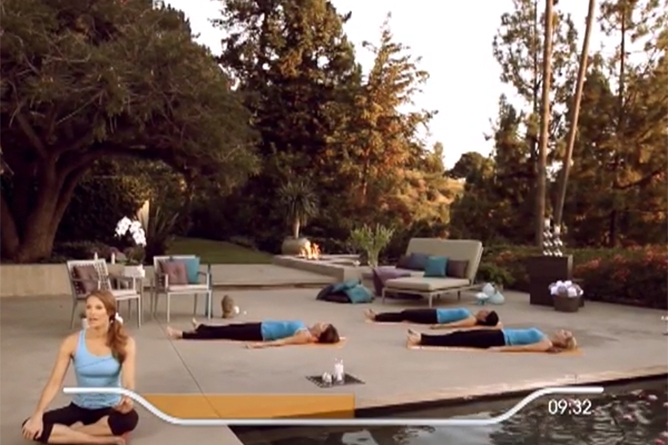 Atmosphere is what I especially love in Baladea, it is beautifuly shooted in a beautiful house (one video is even made by the swimming pool) with smiling american girls. While doing Baladea I usually turn away from the windows and imagine myself somewhere in my private house in Beverly Hills.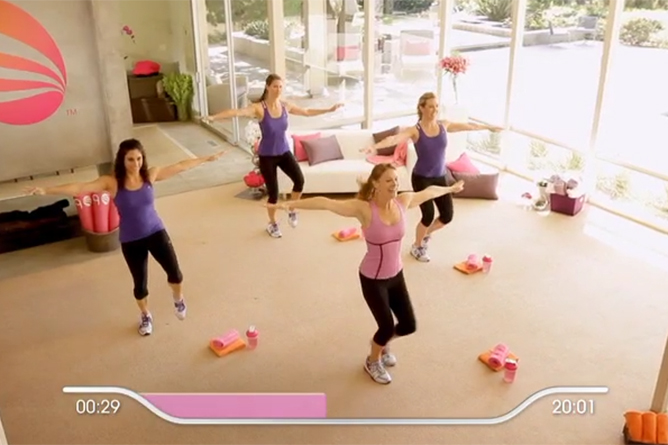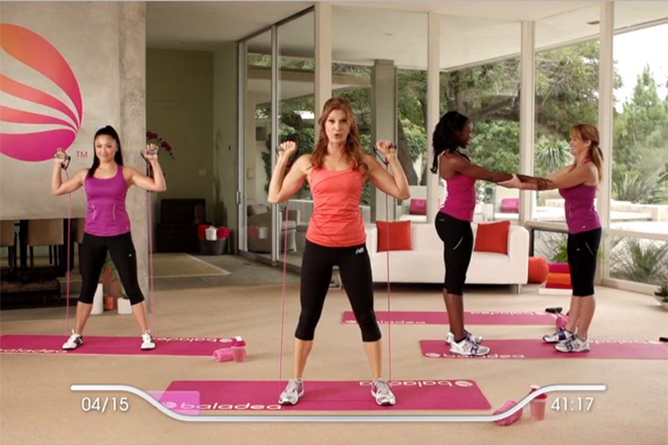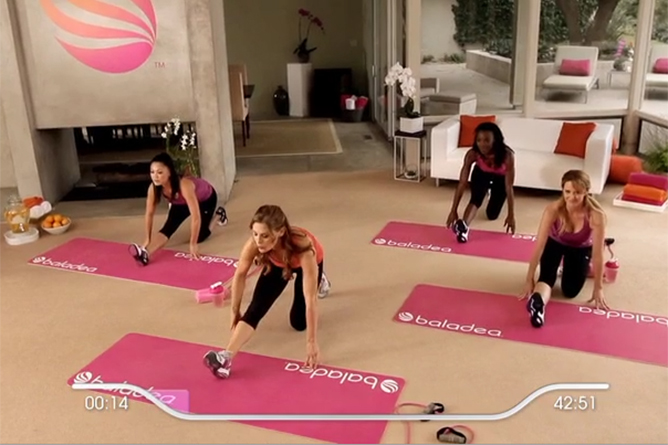 Bikini Body Guide by Kayla Itsines
Kayla is the only person to inspire me with not a video-course. Look through her Instgram with all that progress photos of her followers and you realize what I'm talking about. So we decided to buy exercise and nutrition books. Oh girls, it's just as the Earth hell! Kayla itself warns her followers that you should be fit enough to follow her recommendations. If I'm now on a mare difficult level that the most difficult in other videos, here I can hardly make all the numbers needed. And the next day I usually feel like a bag full of cotton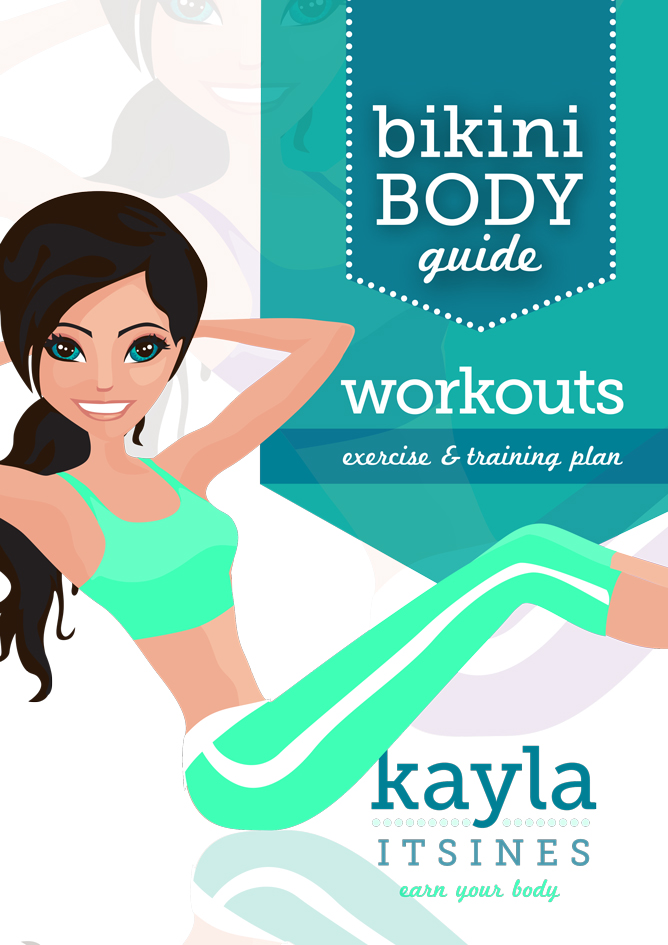 YOu only need half an hour every day to train with Kayla. She has two sets of 4 exercises for each of 3 training types. You should make every set for 7 minutes (about two times), rest for 30 seconds and continue with the second set.
You should go through Bikini Body Guide for 12 weeks and be ready to increase the number trainings. First weeks it's 2-3 of her trainings + 2-3 low intensity cardio + 1 stretching (like shown in her guide). Finally you will get to 7-11 trainings per week. It only looks difficult, you will understand everything once you get the book.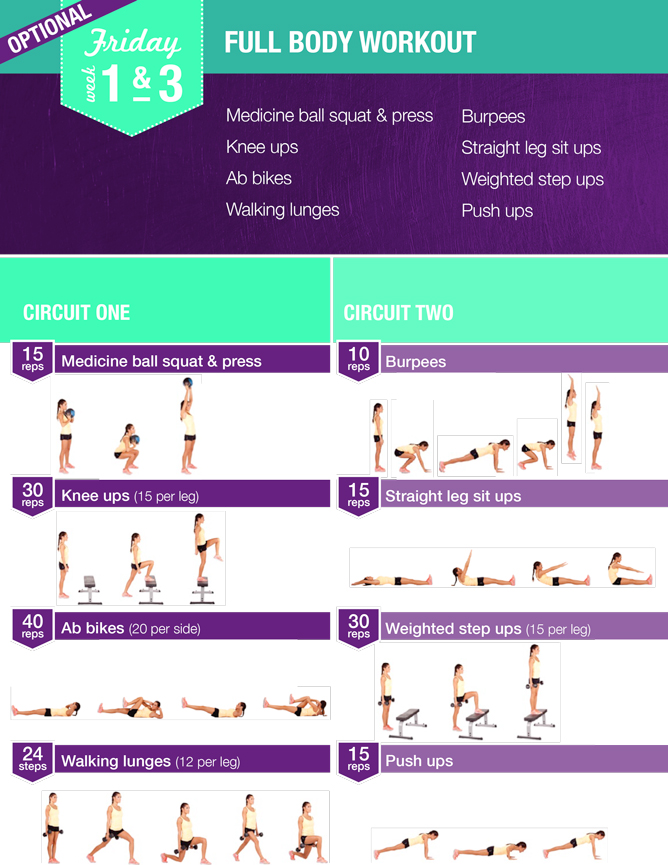 There is also a nutrition book, filled with the 7 days manu and useful recommendations to improve your eating habbits. Kayla recommends to eat around 1 600 calories per day, cause we aprox. spend 2 000 – 2 100 calories while leaving and training. All the dishes are easily cooked and made of common products or those you can easily change.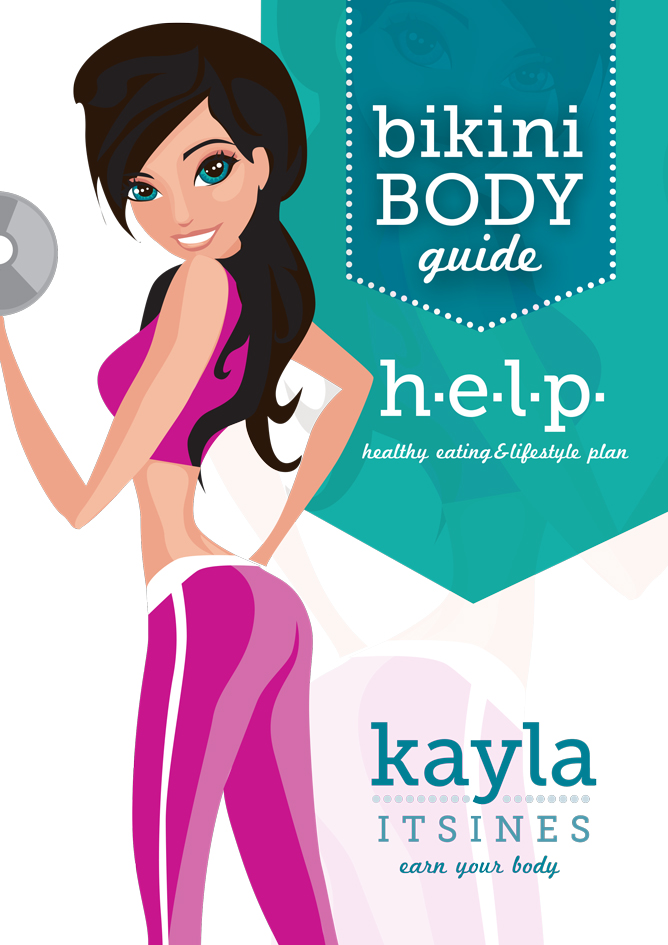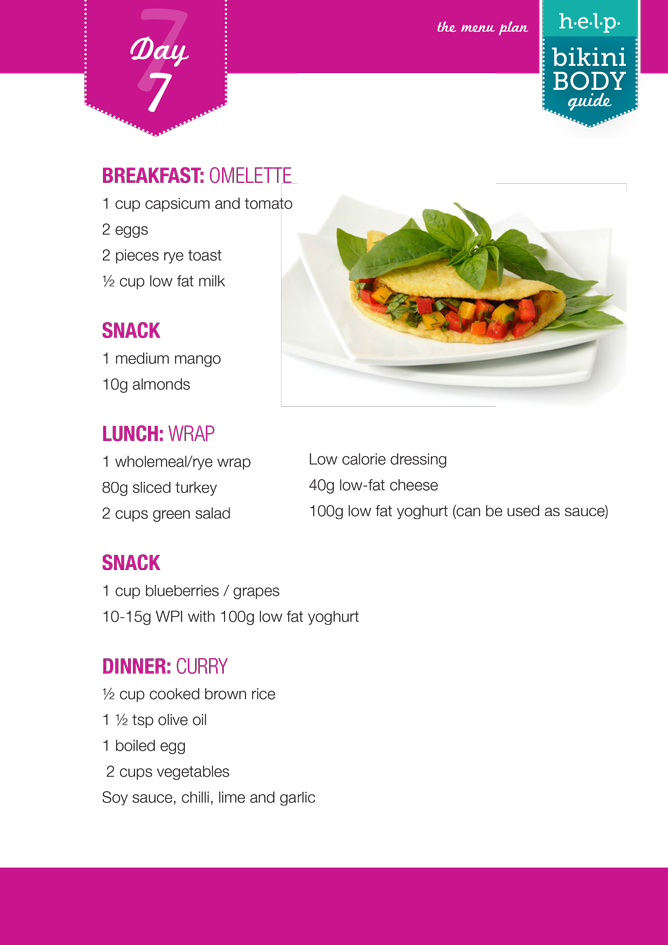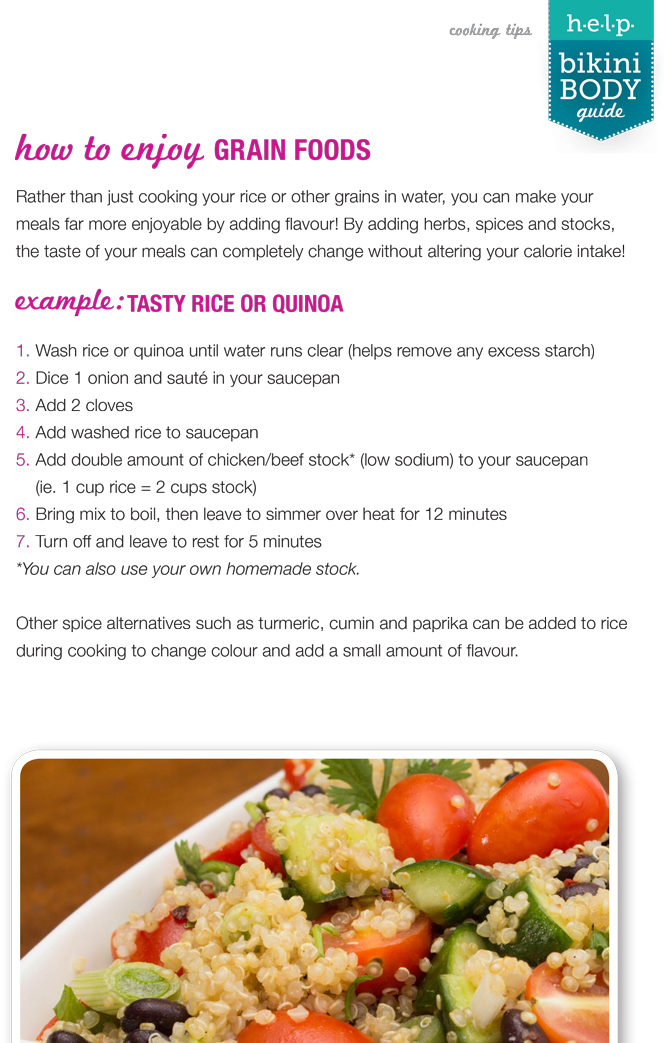 How do I exercise and eat now
Of course I understand that all those programs are only effective when done from the beginning till the end. But I'm way too curious to stick into one. So how do I train now?
I have around 5-6 trainings per week. I try to mix cardio with strength. I usually have around two cardio per week, mostly taken from Baladea, and variety of power trainings. I choose instructor of the day according to my mood and free time I have. I carefully look how much trainings on different muscles I have to keep the balance.
I try to follow Kayla's food recommendations but I'm such a fan of everything fat and delisious like ice cream and croissants, that I can not resist having them sometimes. As well as cappuchino! So I usually have a cheat meal every day, not once a week like Kayla says:) But anyway I try not to over eat calories. And drink a lot of water:)
I can clearly see the difference in my body now. Ans are seen, butt is round and strong, legs are thin. But I still have some aims to be achieved before I can show you my progress photos! Be patient and everything will come! Do not give up! Training at home is way more exciting and effective I could have imagined!
Did I inspire you to try?:)