And what do YOU normally do, when at 5 a.m. you suddenly can't sleep any longer? I decided to use this time to announce a new prize in our monthly best commentators competition. This one is going to be really special, cause it was brought by Alesha from Maldives, whrtr he stayed last week (what we are yet to tell about in a various photo- and video-posts).
So, november's prize is a leather notebook with a pen. That couple is always needed, agree? And the fact that it was not only born on Maldives but as well travelled with us to Sharm-el-Sheikh, cause I had no time to make photos in Moscow, makes it even more valuable. What do you think?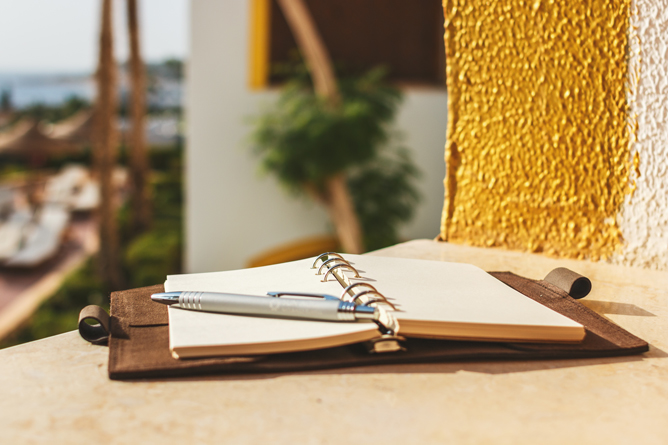 Rules do remain the same for two years: just leave your opinion on blog updates here or in LiveJournal (you can as well sign up for a newsletter in a right column and receive them all every Friday!) and I will choose a winner in December. Hope it's going to be one of our main blog readers, cause you seem to be really silent for the last months. By the way, use this post to comment on why: are the themes not interesting or the prizes are not worth it? We really miss you all!
By the way, the "Bustier" certificate from the October competition goes to Pugovka Pugovka, who was very active. Hope, you'll love the prize! Pleace, contact me in any social network.