I just love how perfect are Finnish holidays in the way of their relaxation. Like nowhere else, you feel here like you owe nothing to others here. No need to rush through all the sights if you're not in a mood for it, you can easily stay in bed till lunch or even spend all your vacation without leaving the hotel – and no one would ever blame you for that. And it's not because of standarts of trying to be polite with tourists. It's just in the nature of Finnish people. They know, how to enjoy every moment of life and appreciate what they have right now, without waiting for a better future or smth. You can forget about conventionalities and just deep into what you really like. And only because of that all the hotels and resorts we had a chance to visit this summer were organized the way it is the most comfortable for everyone to have the best rest ever without going far away. 
Sahanlahti Resort was for sure one of such welcoming places. It is situated 15 kms from the small (and so cozy!) city of Puumala.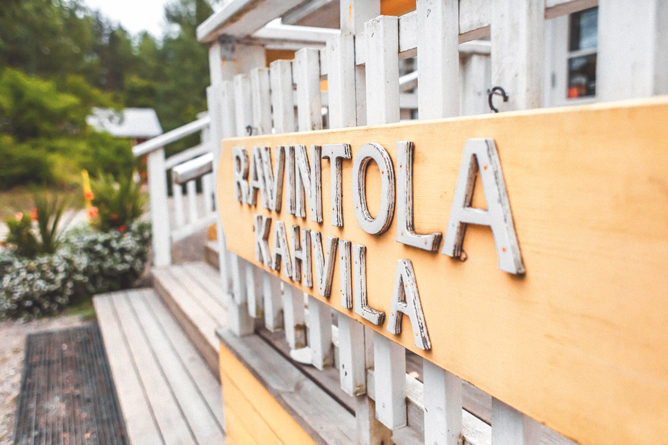 We came here after a very long day and immediately felt that we were waited here with love and hospitality.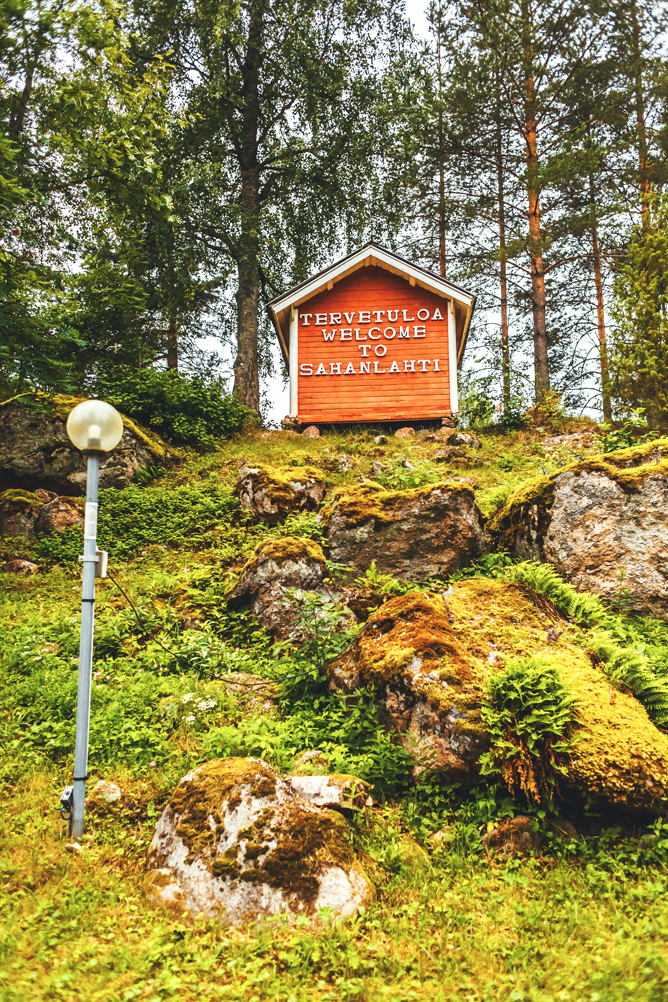 Sahanlahti touches you from the very first seconds with its tiny houses placed close to each other: reception with the Koskivahti restaurant, where you can have breakfast in the morning or a wonderful dinner with one of the best views to Saimaa, nice cottage with sauna for rent and a 2 floors building of a small hotel a little further. Our room was there.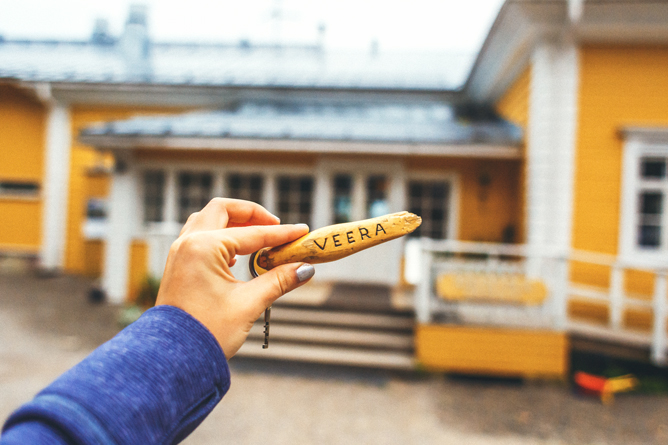 I loved it from the first sight. Especially the balcony with the view to the pier.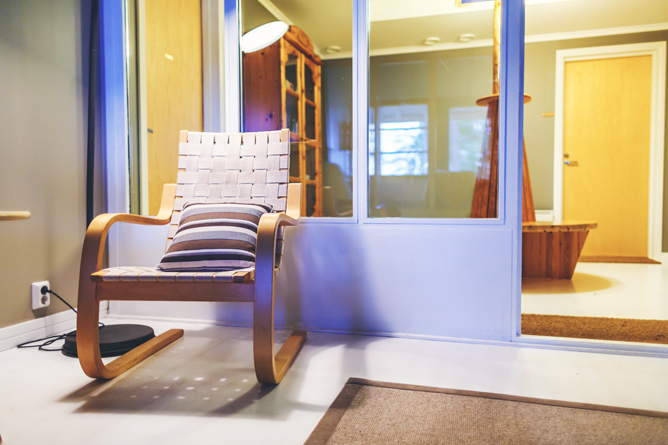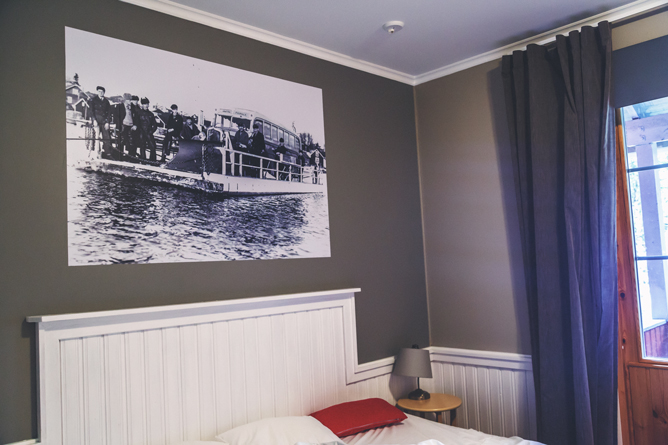 Here is our balcony, on the right, by the way.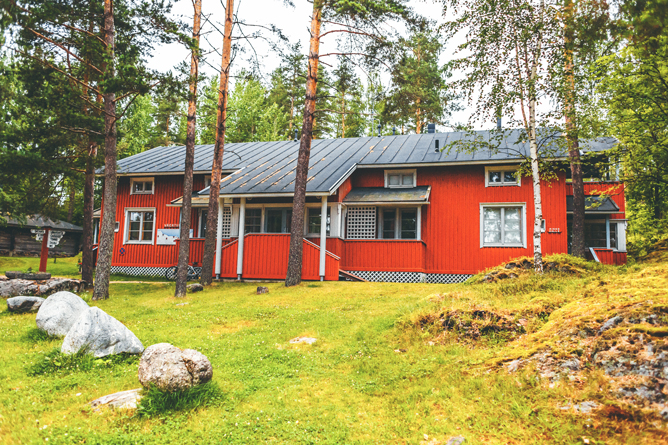 There are 9 rooms and 1 suit in this hotel called Vaentupa in total. One night in a regular room would cost you 99 euros (try not to think about the new exchange rates!). This price also includes an hour in sauna (please, note that they mostly serve different saunas or hours for men and women in Finland), Scandinavian walk sticks, boats and fishing rods.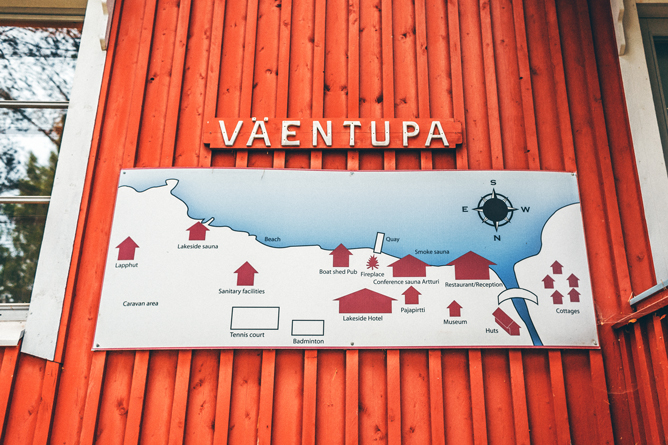 It appeared to be so cool to live on the first floor, so close to the pier with its barbeque spots, Finnish style restaurant and a beach valley area.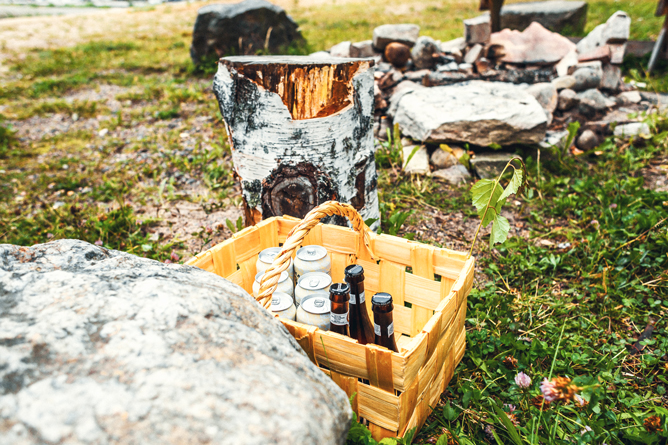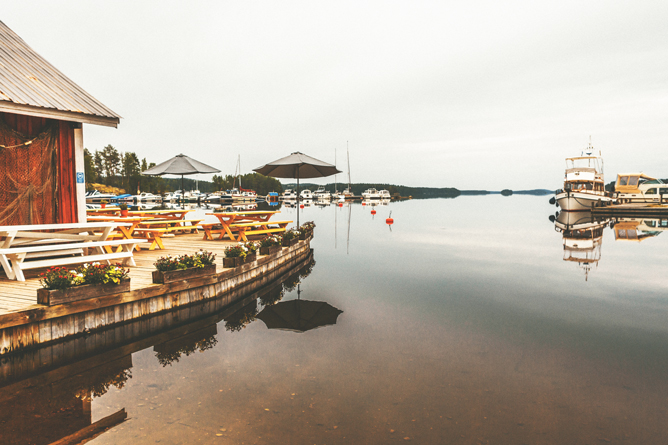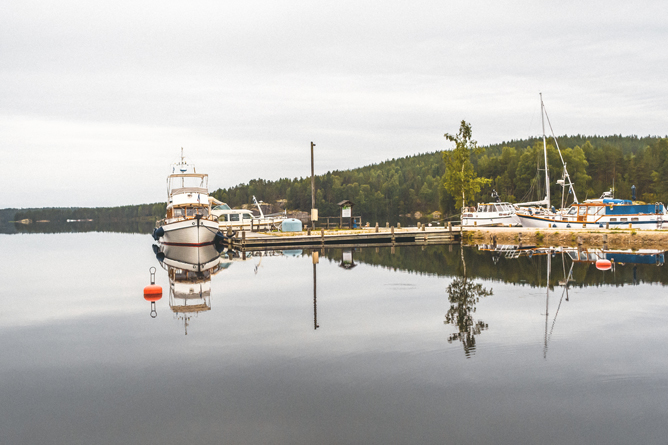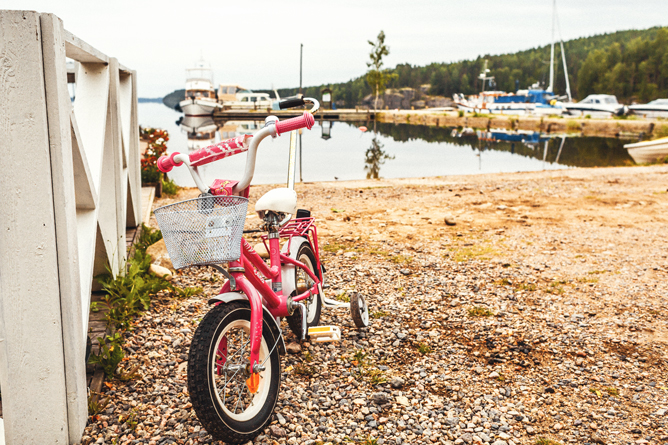 But of course, it's more traditional to stay in your own cottage with sauna while in Finland. Some of them also have jacuzzi with the lake view, if I got it right:) This amazing house would cost you 200 euros for 1-2 people or 225 for 3-5 in a high season.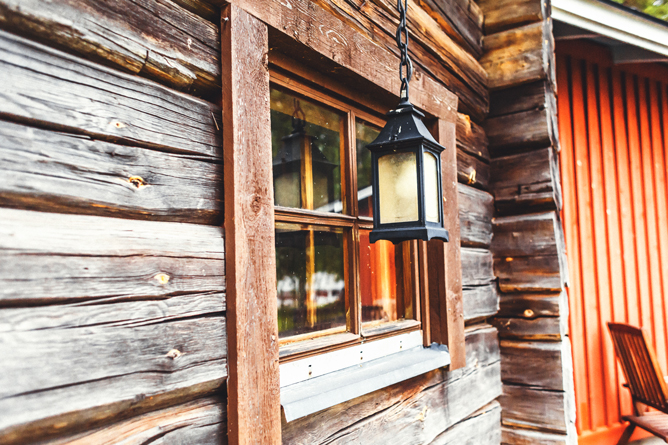 But we are here to not only stay in a room, right?:) As soon as the time came, we with Alesha went immediately to an amazing Pajapirtti restaurant, that is right the next building to the hotel. If you're looking for something memorable and authentic – this place is definitely a must!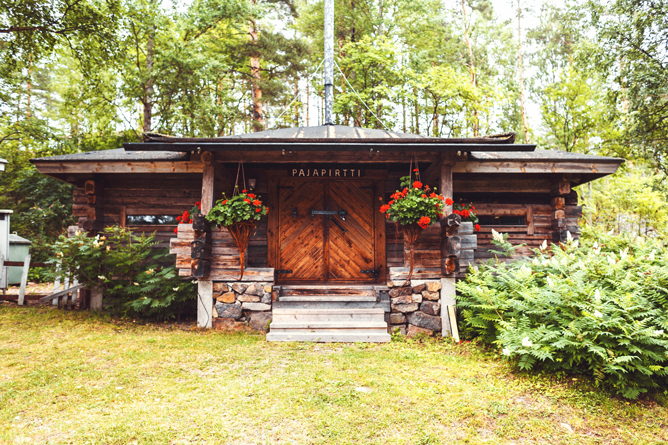 It has a really cool concept: open fire is just in the middle of a traditional wooden hall. Here they cook a perfect fish that was still swimming in lake a couple of hours ago. Fishing in Saimaa is a paradise by the way. Locals say, you will hardly spend more than 5 minutes to catch 1 fish.
Just use regular rods right from the shore for perch and carp. Catching zander or pike is not a problem as well. But we were offered a local pride – a wonderful smoked salmon. It was smoked on that fire in a traditional way, that we will soon show you in a video! And have a look at some more dishes for now:
Sparts in Finland are being served even for breakfast:)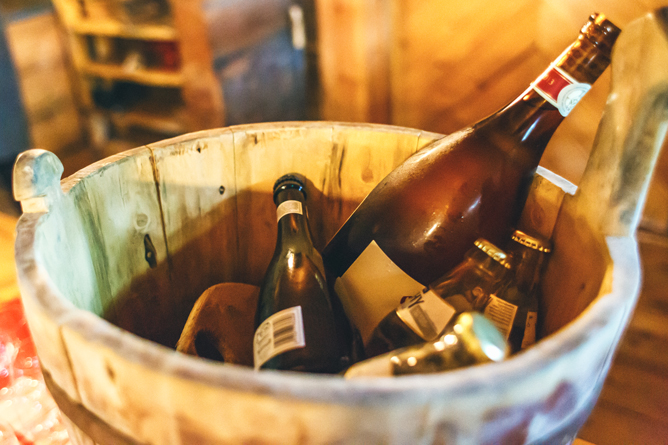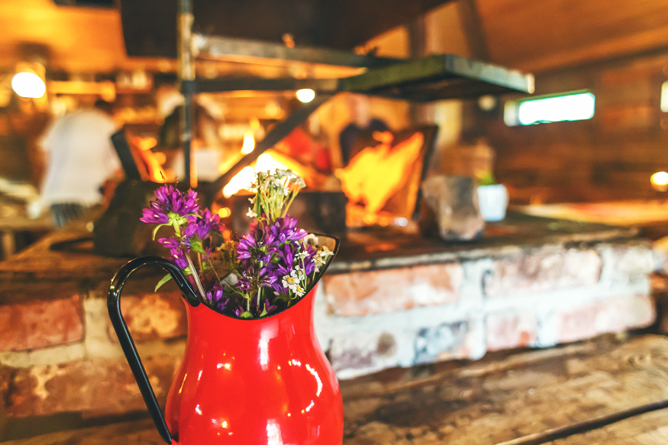 Do you see those orange spots above? That is our salmon being smoked! 
After the way too nourishing dinner, we went to the wooden sauna by the lake. Oh, what a perfect evening it was! With the loud jumps to the cold lake at a sunset, of course:) By the way, saunas by the lake are also the pride of any hotel here. Not only because of being a traditional way to spend evening, but also because of the high demand among tourists:) For those, who have tried a lot already, "black" sauna is also served here. And if you're not an experienced person yet, you can start with the electric one. 
And I woke up earlier the next morning to make sure I didn't miss any picturesque corner of this place.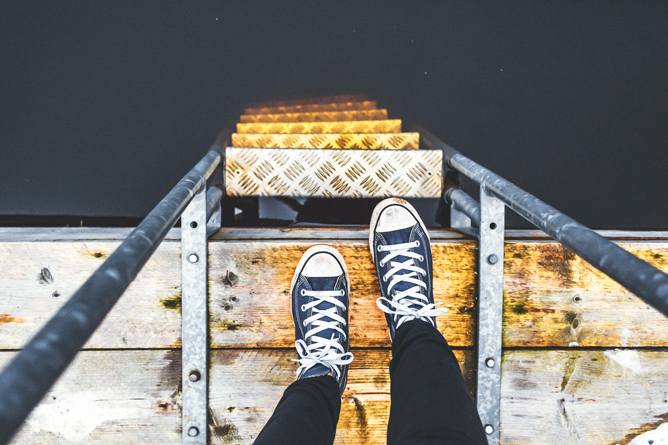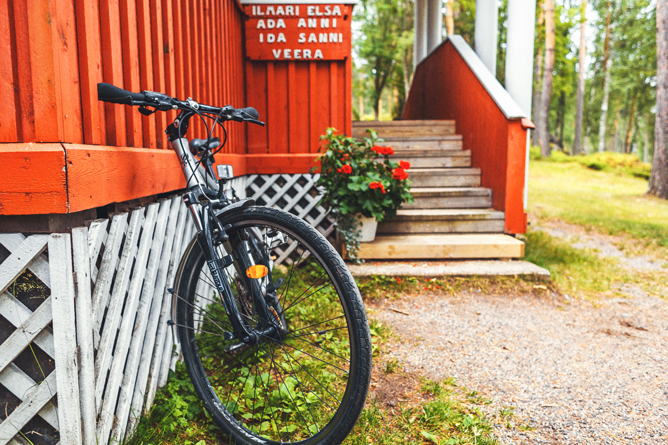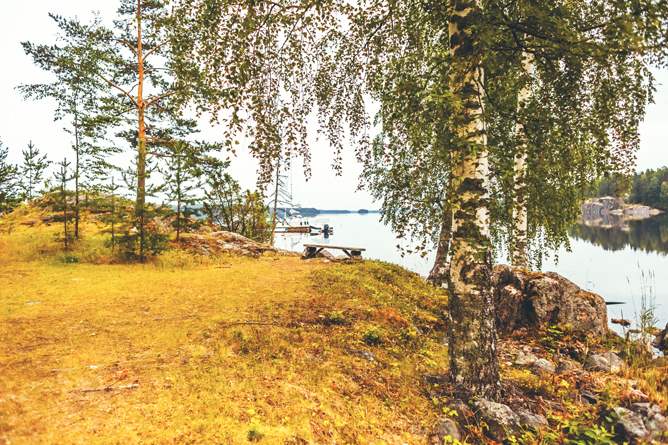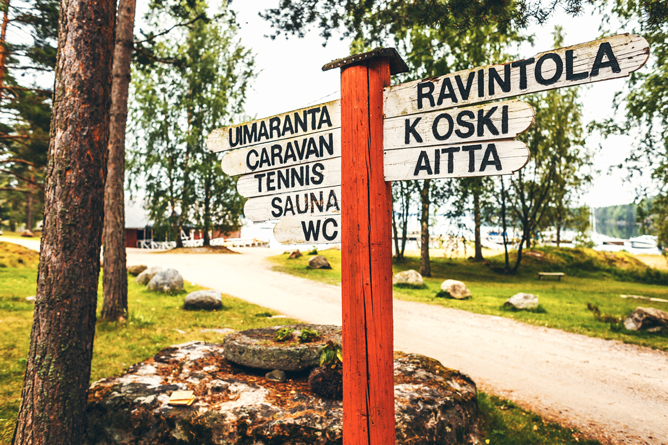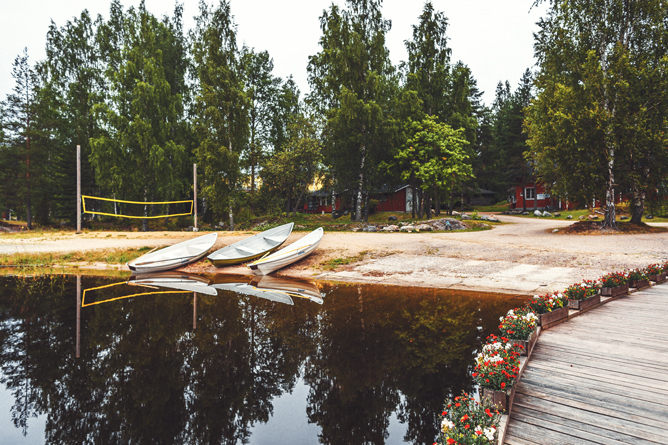 Here is the reception: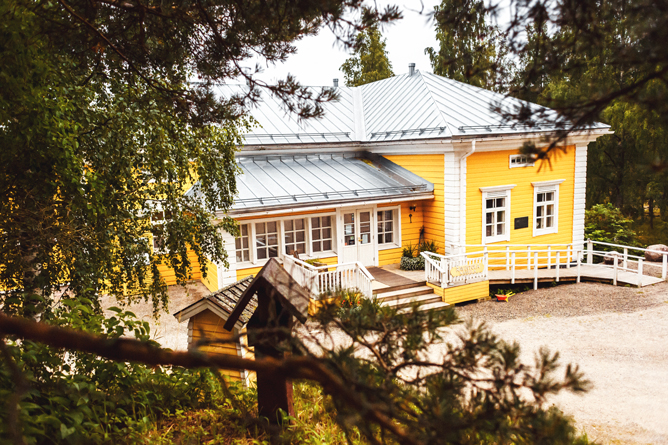 And at the hill, from where was the previous photo made, I found an interesting place – a photocabin. Which is actually not a cabin, but a house with all the stuff for photosets:) Can you find me?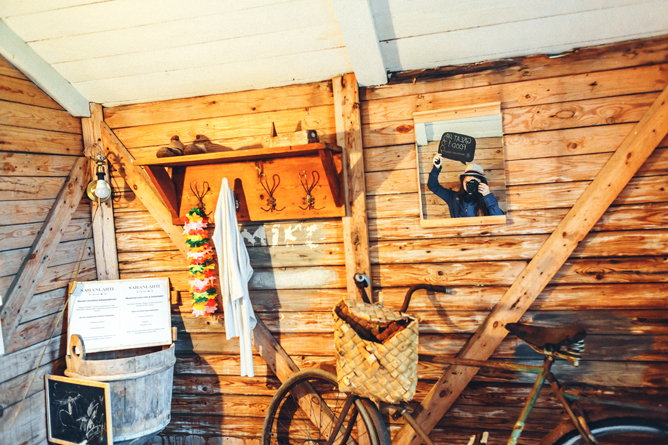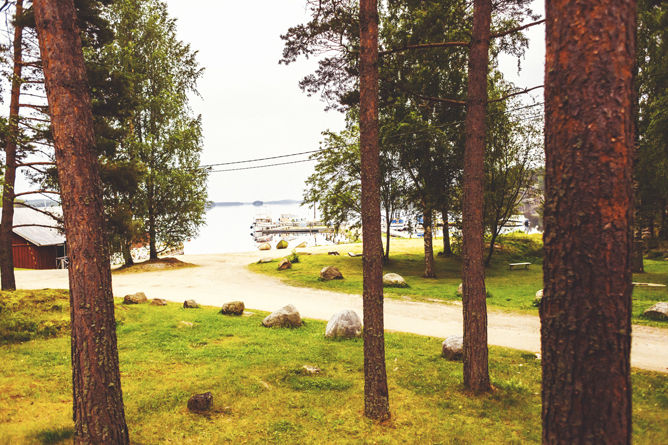 Unfortunately, due to the weather, the high season is not that long in Finland. Freankly speaking it's not even from May to the late August. The best time to come here is during two summer months. The other days your pleasure could be spoiled by rains or cold evenings.
But if you're not afraid of cold, you should try to come here in winter! Saimaa is totally covered by ice and completely different activities are offered everywhere: snow skates, snowshoes, snow mobiles, etc… In Sahanlahti you can also experience a magical ski path along Saimaa, that is 2,5 kms long. And if you're lucky enough, skiing over Saimaa would be also included:)
I'm currently thinking of coming here with our snowboards, actually:) 
=====
Thanks to the Ministry of tourism in Finland for giving us a chance to see a part of your amazing country this summer!