What a miraculous sky is there in Finland! Amazing, picturesque, hypnotic, beyond beautiful. This sky can any photo turn into a really special one. And it also changes the way we see the life underneath it. Rich and volumetic clouds, that are seen everywhere over the forests and lakes up to the very horizon, are making this piece of Earth look like a picture of a talanted artist, who is deeply in love with our planet. 
The view from an ordinary summer terrace here you will remember for ages, and a simple entertainments, that you've probably done thousands of times already, are evoluating to an amazing adventures. This summer we've spent almost a week under this unbelievable sky, trying to find out what are locals and tourists usually doing while having vacations on Saimaa lake. And before we will show you everything in our traditional video-guides, let me show you some backstage photos. I'm sure, you as well will be inspired by this sky! 
Saimaa is the fourth big freshwater lake in Europe. To be more precise, it's now even a lake, but a reall 4 4400 square km's lake system with almost 14 000 islands of different sizes. Of couse, it was impossible to have a look at all 15 000 km's of a shore line, so we have chosen to wonderful regions – Мikkeli and Savonlinna – to begin with. You should have already seen them in a post "Finland from above", so here goes one more small reportage. 
Мikkeli
Those who are looking for a very peacefull relaxing rest would certainly love Mikkeli. Only 320 km's from Saint-Petersburg this place is rich in different cottages. Everyone would find something suitable here: from a wild nature exploration with camping, fire and oars boats up to really fashionable and luxury houses, where guests are fed with refined dishes and are suppsed to take a ride on a motor boats. If you're searching for something in between, a perfect balance between being closer to nature and having all the comfort of a modern life, have a look at Sahanlahti Resort, I have once already told about.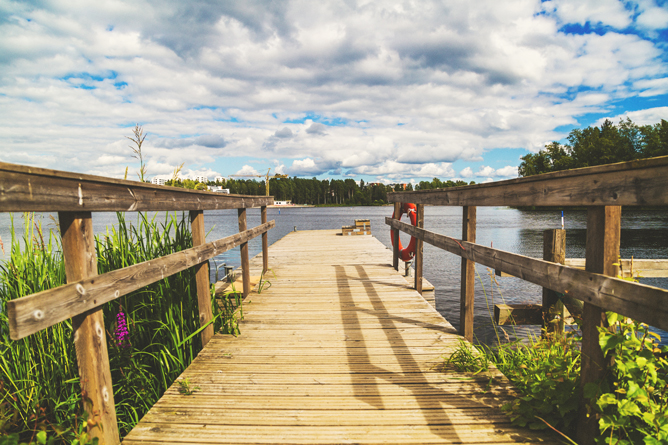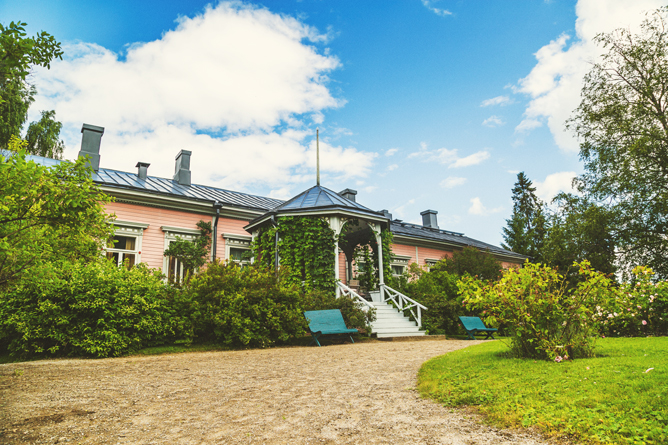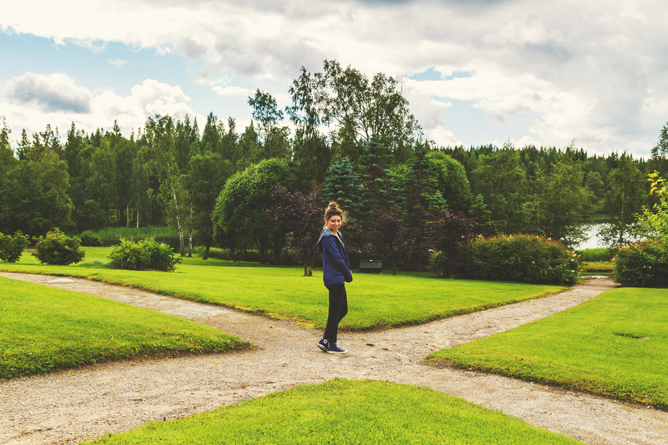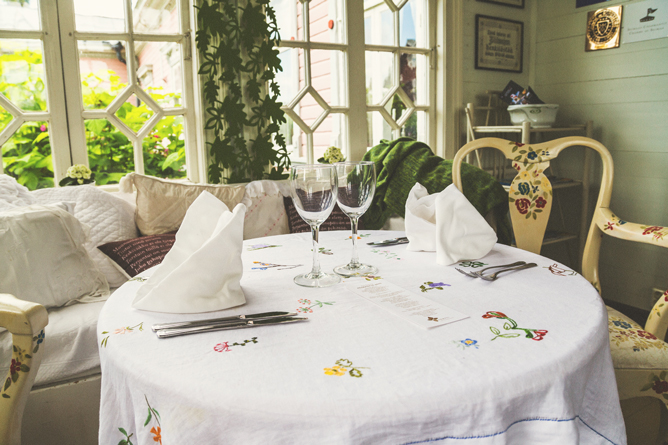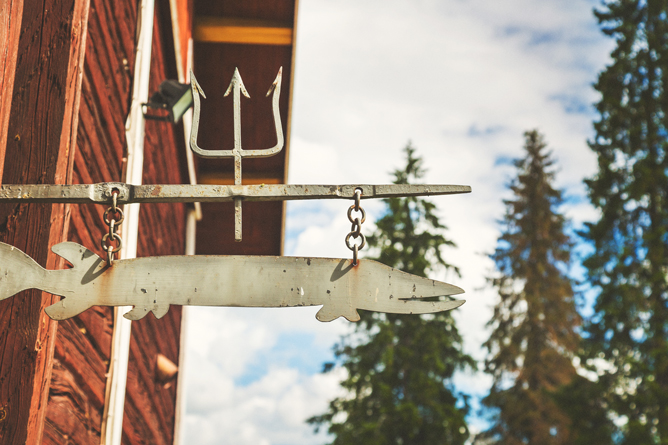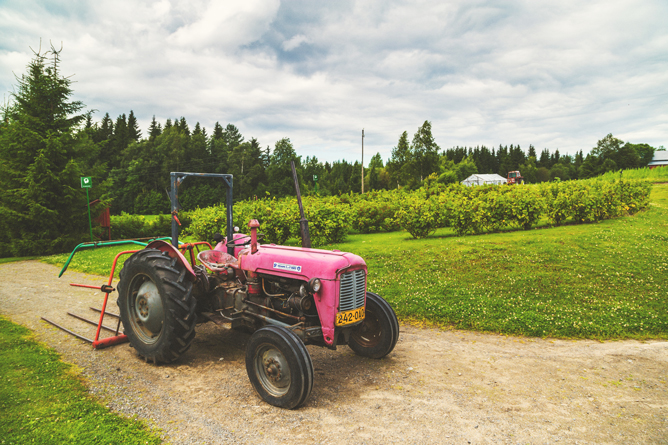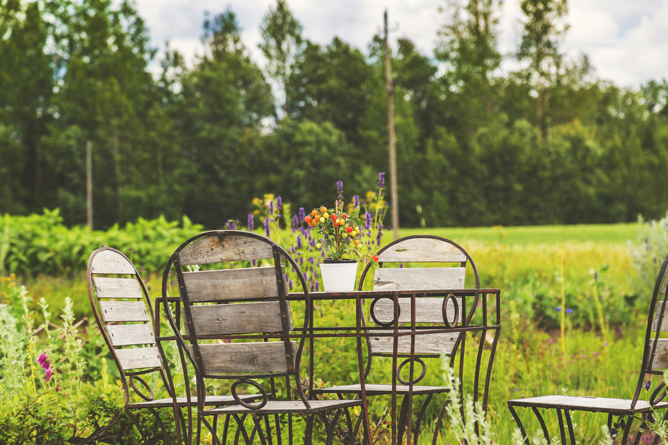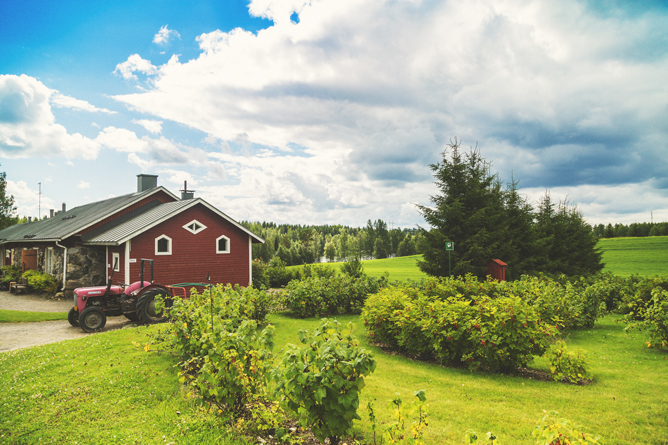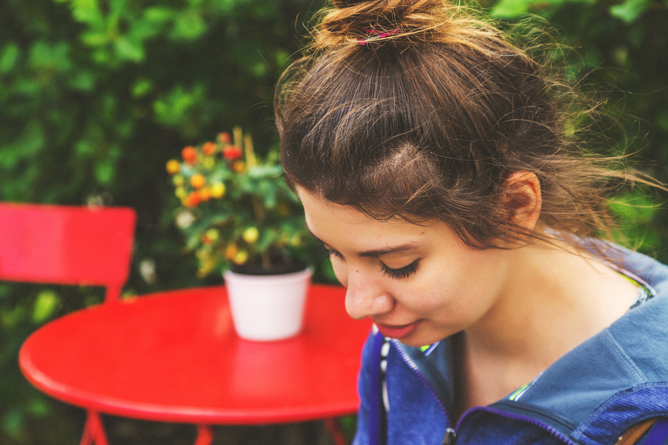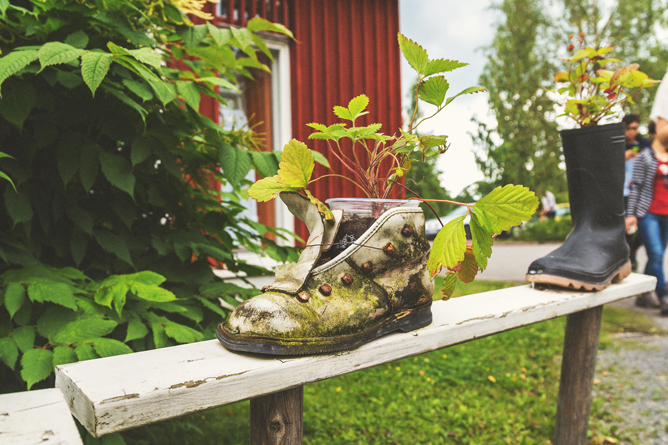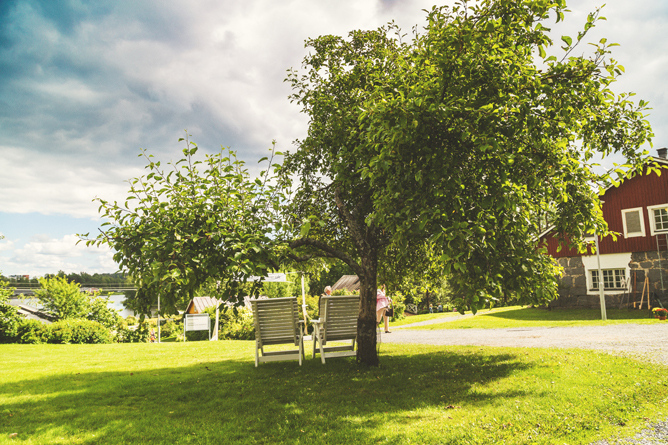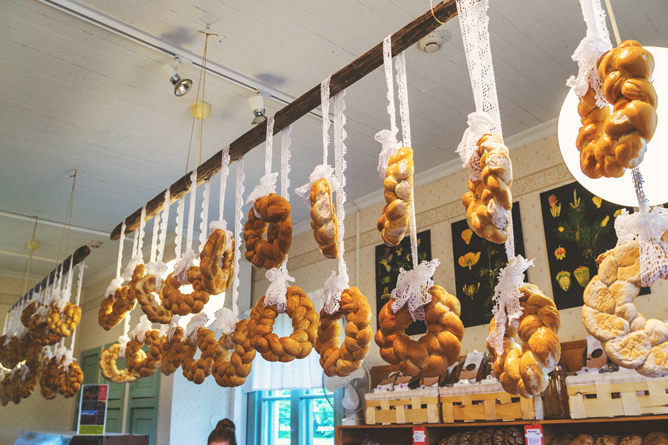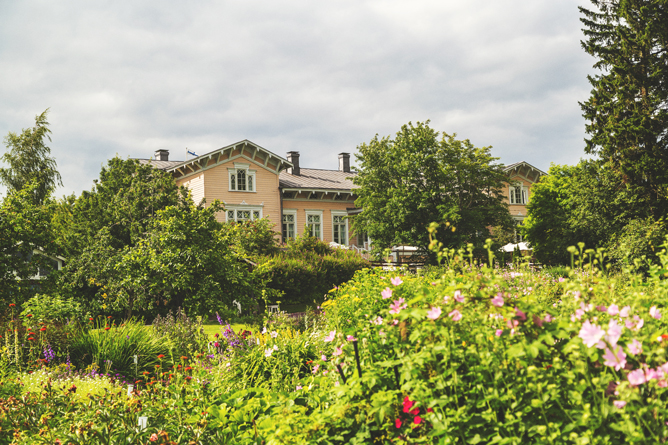 One of local berries growing farms -Raijan Aitta. We were here right in time for strawberries and wild strawberries. Oh, how much have we eaten that day!:) And the hosts were only happy with that, cause despite hiring several helpers from all over the world every season, they still have so much berries, that it's just impossible to collect them all. So they'd better be disappeared in our stomachs, otherwise they are eaten by birds or just become rotten.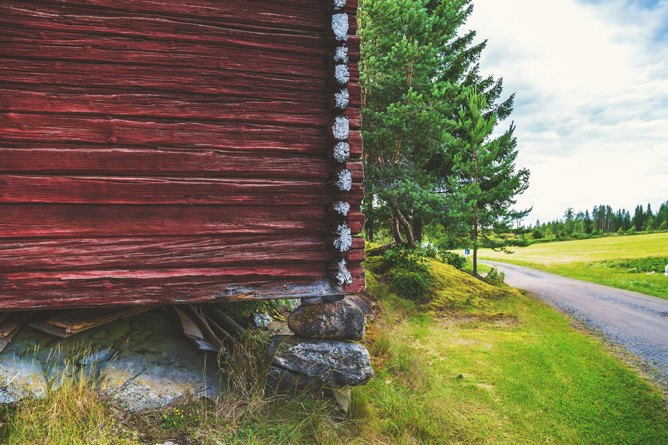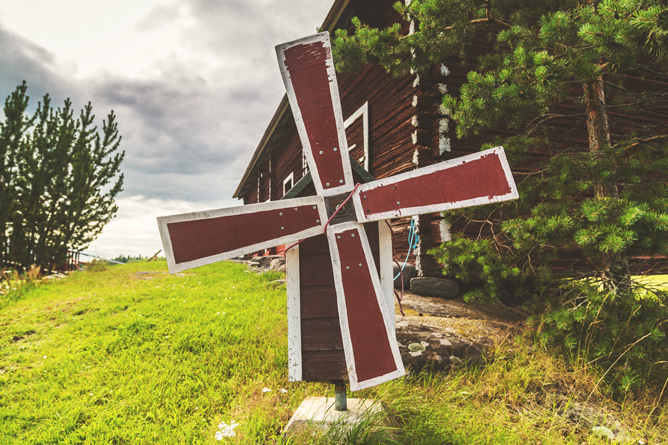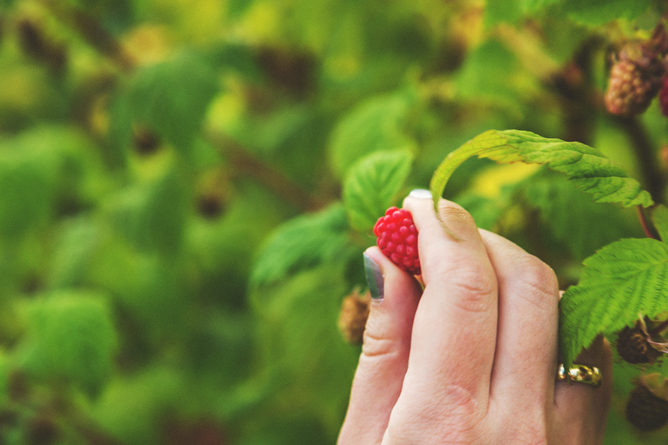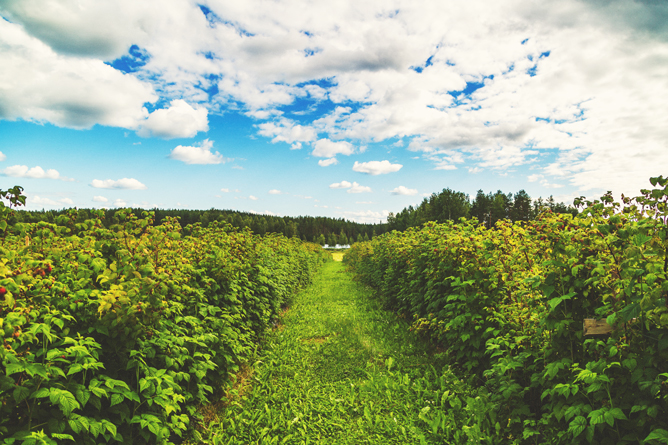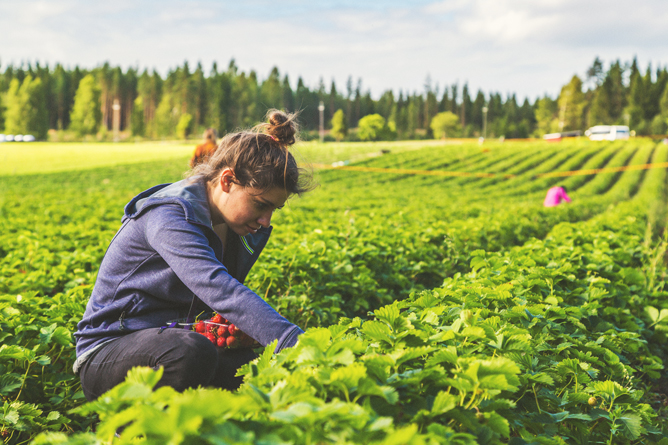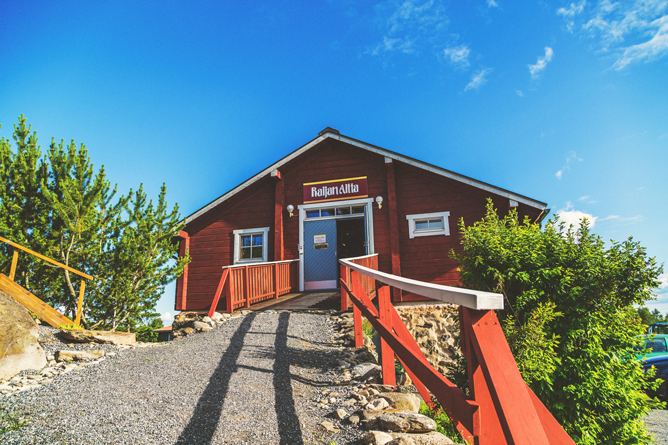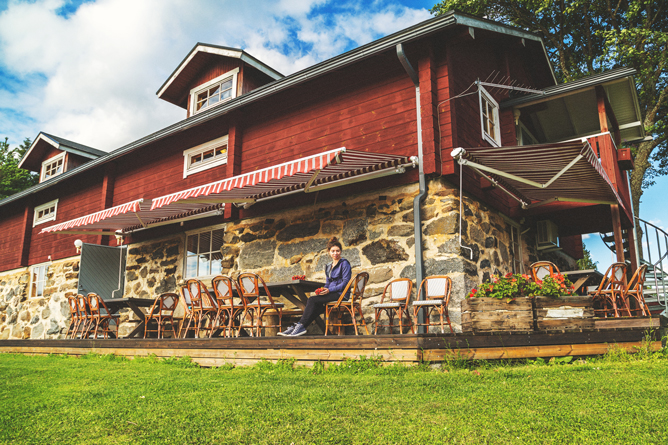 Enough of strawberries for the day:) By the way, tourists (form Russia, as well) do also come here not only in summer, but in winter as well. To have a New Year celebration, for example. During this season the lake Saimaa is completely frozen, so everyone can try ice fishing or ice skating. A price for a cottage for six persons with two bedrooms, fully equiped kitchen, personal sauna and private beach (that can only be used as a barbeque place in winter, of course) is about 78 000 rubles for a week. 
But our program that day was really active, so we continued the tour without staying there!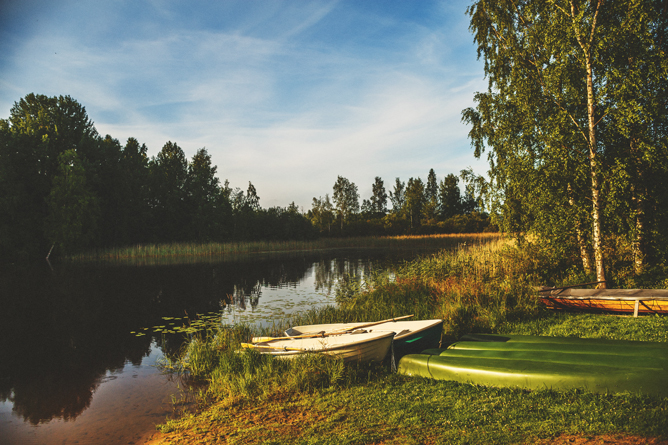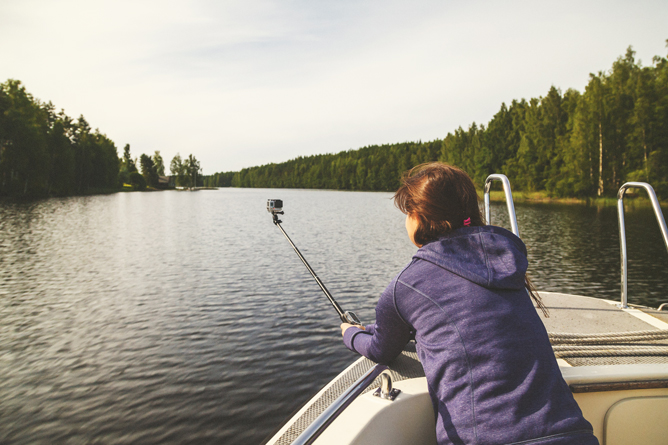 I promised you some backstage, didn't I?:) The weather that morning was really gloomy, but after a two (or three, I can't remember clearly now) hours ride on a boat, the sun was shining again and that marvelous "Finland sky" had returned finally.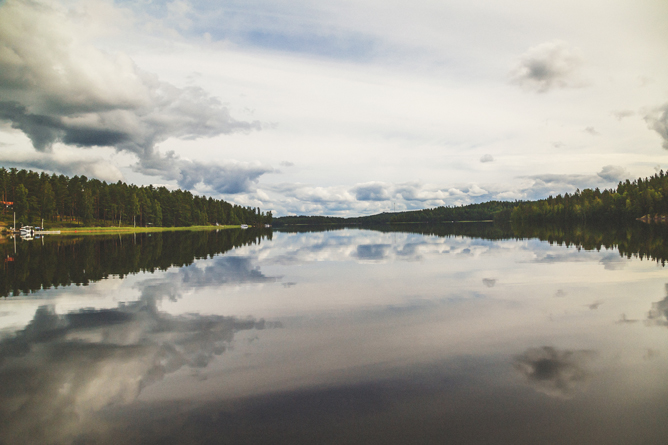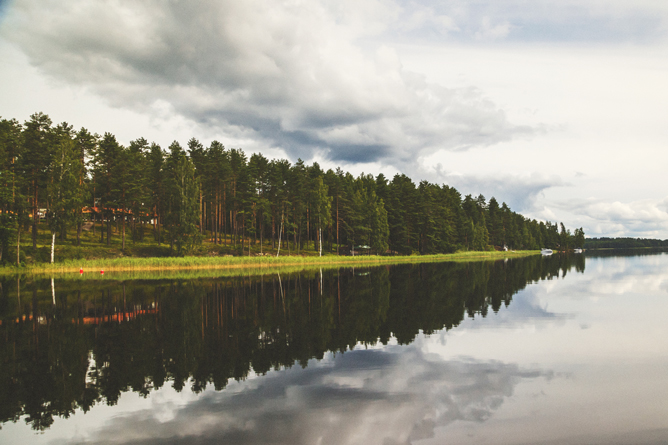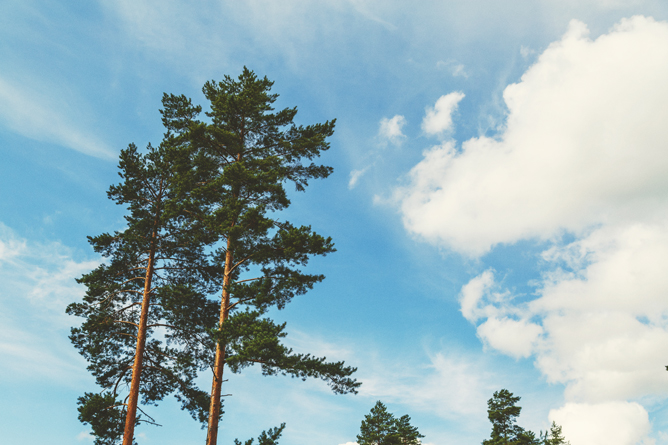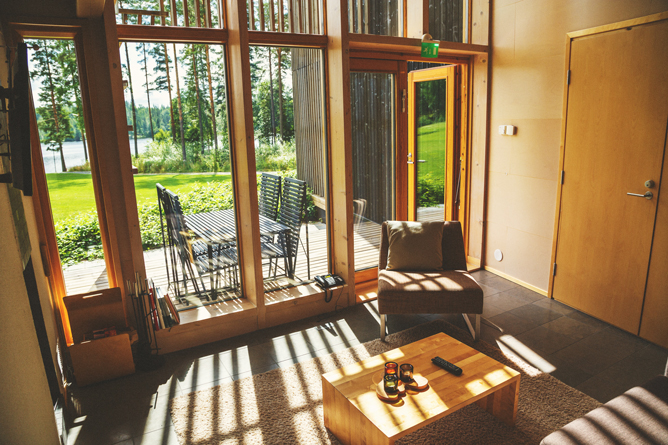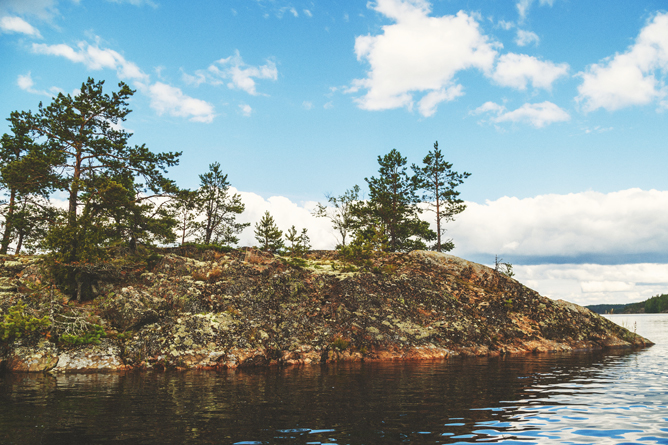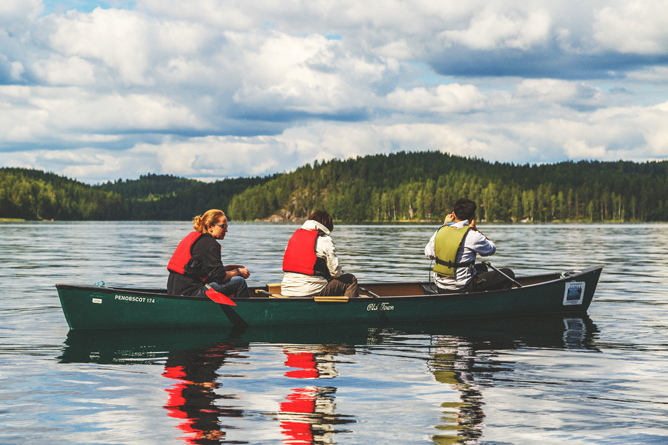 Savonlinna
That city and an area around it locals proudly call "the hear of Saimaa", cause it literally lies in the very middle of the lake. Despite being twice as small as Mikkeli (in citizens number, for example), it is not less known among the tourists at all. And if Mikkeli is such a relaxing, slow place, this one is way more active and offering thousands of must-see's and must-do's for everyone. 
Savonlinna is also known as "Finish Venice", so logically tourists have a great choice of how to enjoy the city view from the water here. But any of them would by all means include a perfect view to the Swedish castle Olavinlinna, that is as old as Middle Age. A huge opera festival is being held here for over 100 years already (with a small pause for almost 40 years in a middle XX-es). They normally build a special hall for 2 500 people in an inside yard, that appeared to have a perfect acoustics. But about this festival and how we visited it I will tell you a little later:)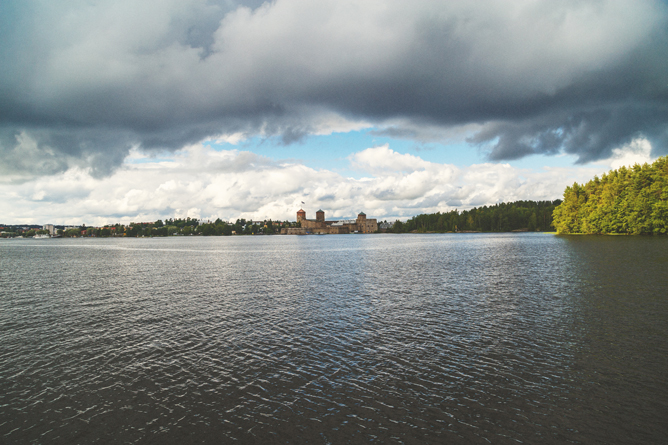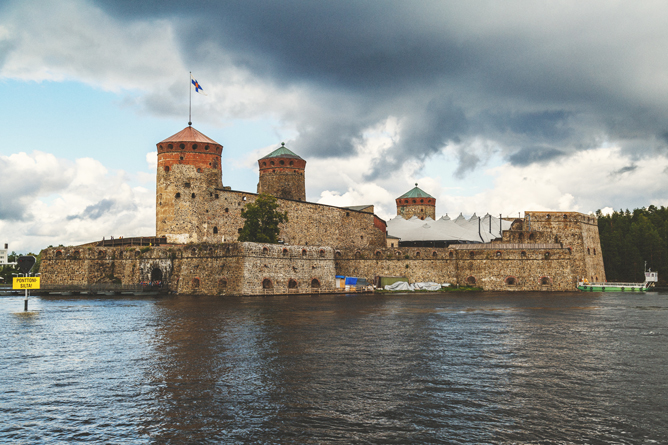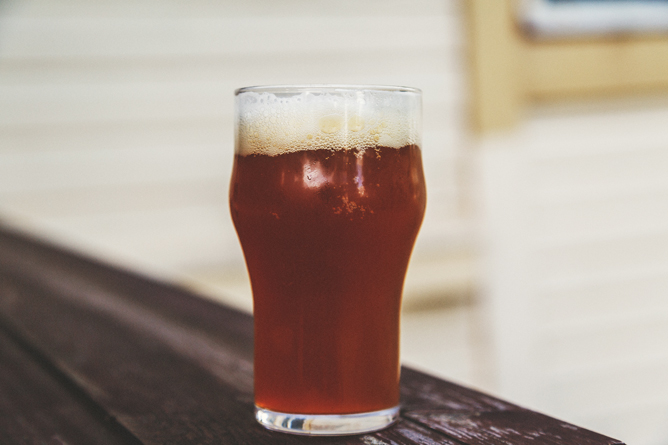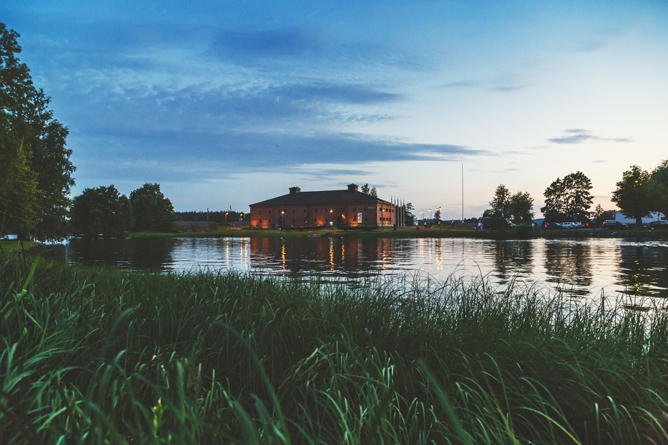 Visiting the Linnansaari national park is one of those must-do's for everyone, who comes to Savonlinna. The easiest way to get there is again by the water. Just find a regular transportation from Savonlinna to Varkaus. 
What do people normally do here? Ride a motor boat or a kayak, climb up a small mountain Linnavuori to have a wonderful view or even stay there for a couple of days in a special campings or tiny hotels. If you're eager to have a walk, you can choose from one of 2 – 7 km's paths. There are also 20 km's trail in an early spring, but be ready to cover it while skating on the lake.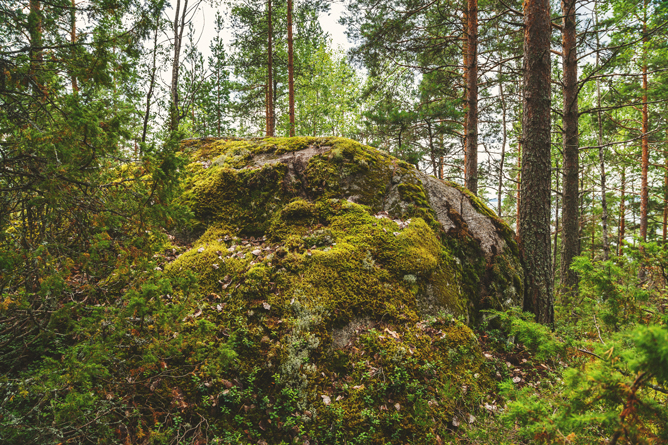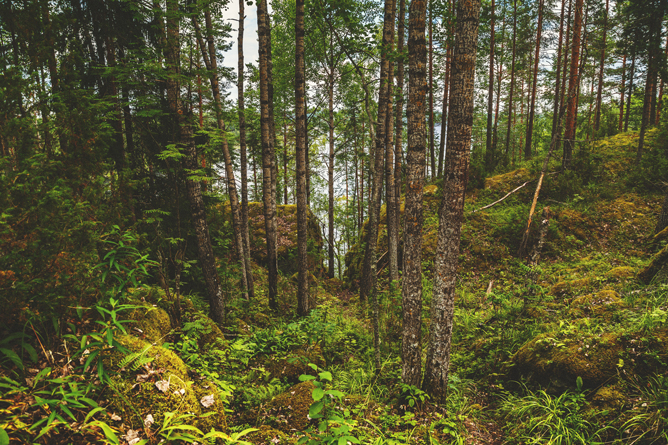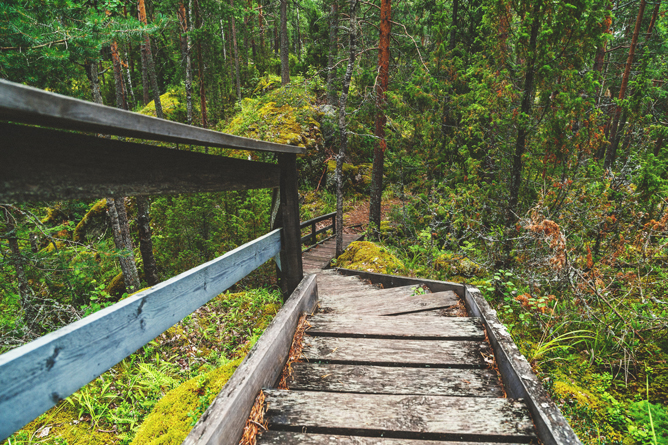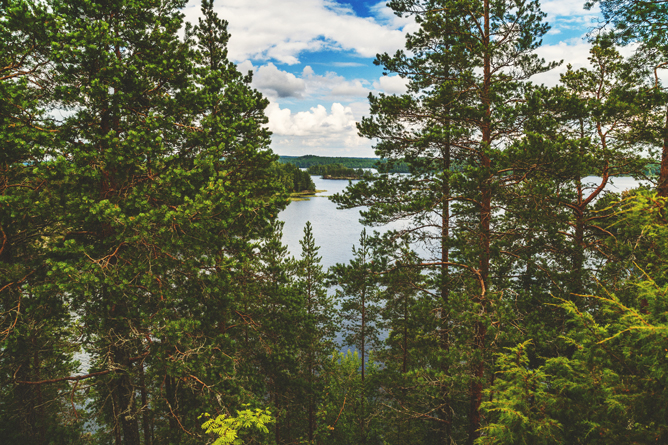 After climbing up the Linnavuori (where the first photo for this post was made) and having a lunch at one of the park's islands, we took a boat to a fantastic place, called Jarvisydan – that is a hotel, cottages and SPA complex of a high level: beautiful saunas, delicious food, old wine, amazing suits and an intersting actvities, like SUP-serfing that I was waiting for all our journey. But let's return to a detailed story about this place a little later, cause it really deserves it. Can you imagine that a history of Jarvisydan started in 1658?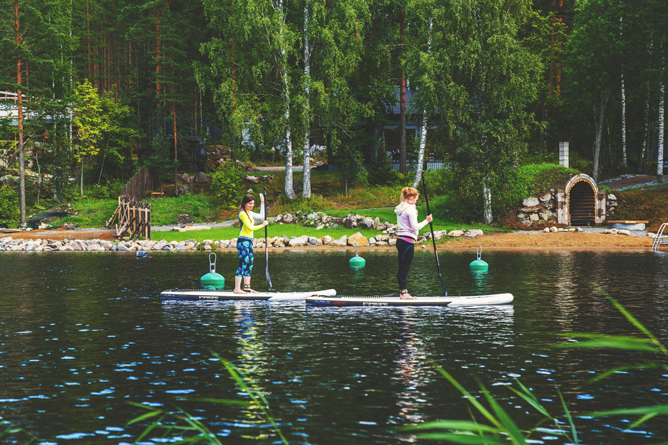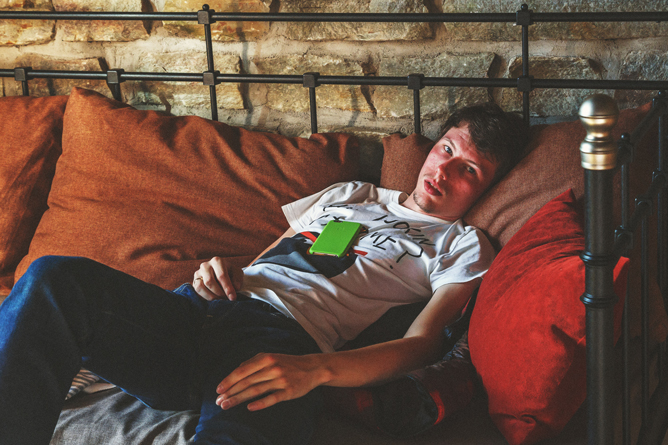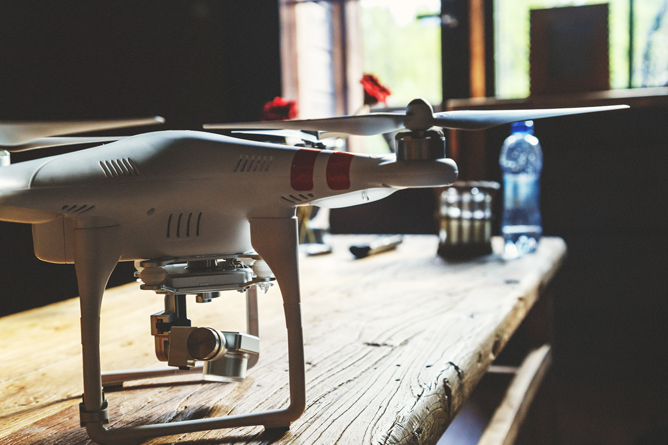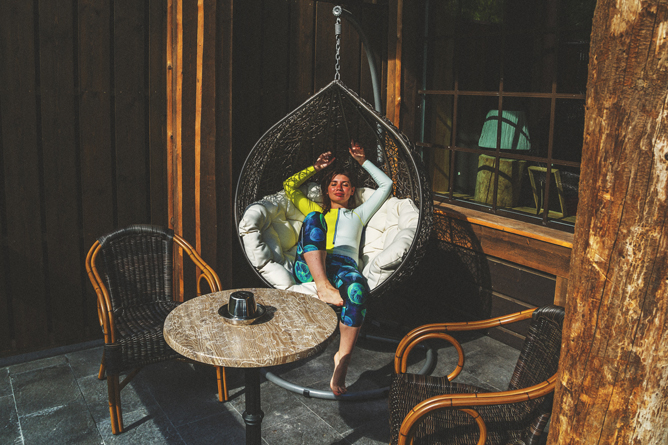 Such an amazing luxe suit with a balcony you can never leave, two bedrooms and a living room with an equiped kitchen, like we had, costs 14 500 rubles per day. You can as well go for a standart suit with only one room also decorated in a middle ages style but with a modern twist like Nescafe Dolce Gusto machine, for example, and it will cost you 10 000 rubles per day.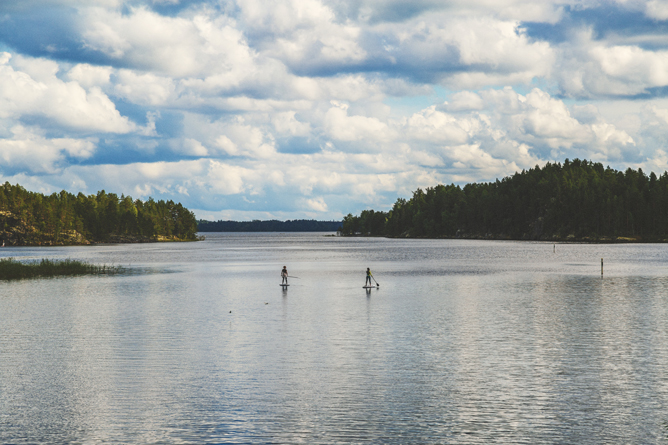 So, that is how vacations under the magical Finland sky look like. Are you fancy to see it with your own eyes now?