There is no other country on Earth that can be equally attractive all the year round. Finland is absolutely unique. You can't resist visiting it in summer to spend nights in front of the bonfires and lakes, to meet those foggy sunrise and pick berries right under your foots, to take a canoe ride across the river or try the most delicious salmon, that was still swimming a couple of hours ago. And you also want to return here badly in winter – to see the prefect winter, where Christmas is born, to have a reindeer ride or jump into the snow right from the sauna, to kindle the fireplace and have warm talks with locals, while eating hot soups. 
We are back from our one week long journey to Finland, feeling so much love and passion to this country. I hope, our videos, that we posted on a channel every day, will show you it better, than any words. I'm now going to show all of them at once! Time to fall in love with Finland:)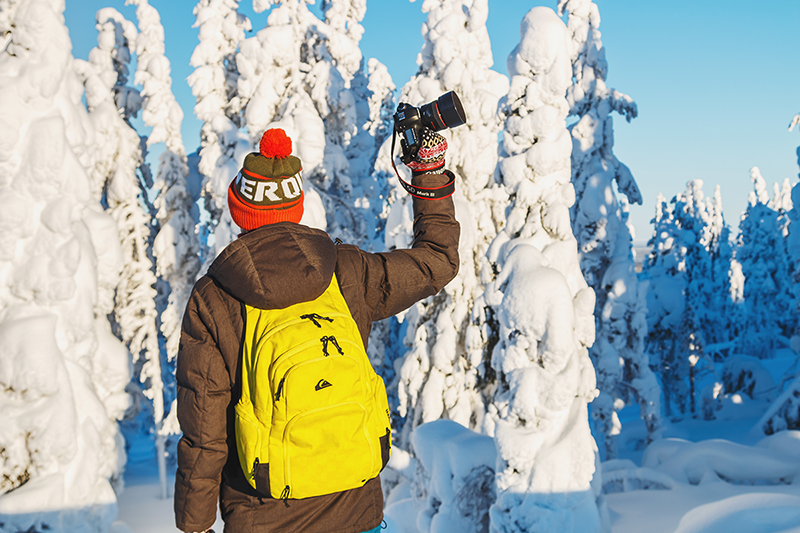 Kytaja golf
An idea to have a rest on a golf resort in winter may sound absurdly. But not for those, wishing to stay all alone and enjoy themselves and the beautiful nature around. Of course, not a single restaurant, shop or activity runs in winter Kytaja Golf, but honestly, our rest couldn't be any better anyway, cause we stayed in such a fantastic house, it was absolutely impossible to leave it even for a minute! We will show you this place, located in a 40 minutes ride from Helsinki, more detailed and now let's start with a short room tour.
Next morning started with such a welcoming and warm breakfast at Satu's house, who works at the golf resort! Their family has a really nice, opened to nature house, traditional for many finnish people: with high ceilings, huge windows and light furniture. Can you imagine, how cool it must be to live here?
Helsinki
The coolest part in traveling without any schedule? You can just wake up any morning and decide to visit Helsinki, for example:) We were dreaming about visiting Suomenlinna fortress for a long time. It take only 15 minutes by ferry and 5 euros to get there. 
You know, all that day was one huge evidence, that winter is the most picturesque season for nature lovers. Love that moment, when you literally can see, how nature feels and demonstrates its superiority over the human beeings. Staying on top of the fortress' wall with a cliff covered in ice and facing metallic waves of cold water underneath, you feel, how small and defenseless you really are. So happy, we finally got to Suomenlinna exactly at that moment! 
Hyvinkaa
Kytaja Golf is only 12 kms away from a cosy, full of light city of Hyvinkaa. Honestly, it's the only sourse of activities in winter time in the area:) You can visit museums (the most famous are the railway and the Teddy bear museums), observe an unusual modern church or just spend your time in a big shopping mall. 
I suppose, Hyvinkaa could have been a cool students city:) Don't know why, perhaps due to those white, full of glass buildings, like in a beautiful Singapore universities or just because of this always positive, party-like atmosphere?
Levi, Lapland
To tell you the truth, this one is my favorite video from all the journey:) So, if you kept reading till now without watching the videos, probably, it's the best moment to start! After all the events of that day, we understood, that our world will never be the same anymore! That Nordic beauty is impossible to understand and accept in one day, it's just too perfect, to unbelievable. And that moment of a speedy snowmobiling through the sunny forests with those narrow trees fully covered in snow will be one of my best memories ever.
Unfortunately, we caught only one sunny day. The weather became worse and we even got into a snow storm once! That day I finally understood what a zero visibility trully means. People kept disappearing just in two steps from me. What a horror movie:) But that couldn't stop us from visiting a snow castle and riding a reindeer. 
I must admit, those 7 days ended too soon! But at the same time we received so many emotions and new experience, that it seems now like the first days happened many years ago. And I'm so exited with all the shootings and discoveries we've made, cause it means we're going to return to those events again and again while sharing all these with you. 
And what would you prefer to read about?