So, my dearest friends, are you ready for some good news?:) I actually have two of them: about Lindor by Lindt chocolate (that you can try and receive as a gift) and Switzerland (where you can travel after trying and receiving the gift).
Let's start from the very beginning. This weekend, on 5th and 6th of September, Moscow celebrates its Birthday. I have read that over 500 events are planned for those two days! I wonder if anyone is able to visit them all (do you remember that guy from Guinness World Records book, who visited 4 continents in one day? Tell him about 500 spots in one city, aha!:) )?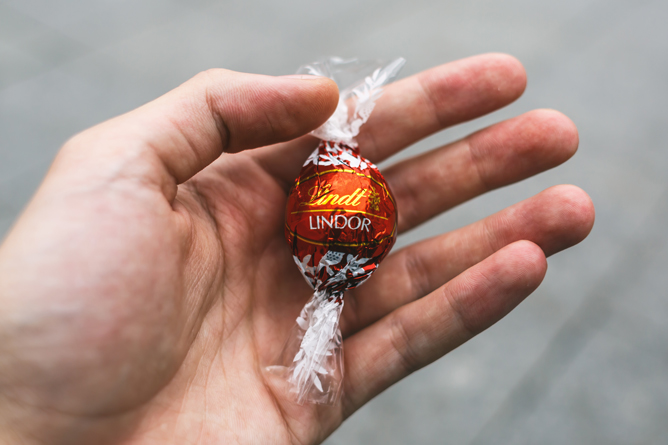 We, honestly, won't even try! But we will definitely visit Swiss chocolate Lindor by Lindt corner in order to make selfie with Maitre Chocolatier (wow, what a dream job he has!) and try some delicious flavors. Because all the candies from the shooting for this post are already been eaten:)
And you should also come! First of all, to meet me:) We are going to make live coverage in blog, so you will be a part of it! And secondly – who cares about the first reason, when the second one is a chance to win a trip to Switzerland after a single photo with Maitre!
Interesting fact: Switzerland leads in a top of true chocolate lovers. Every year each local eats about 10 kilos of chocolate. How stimulating is that?:)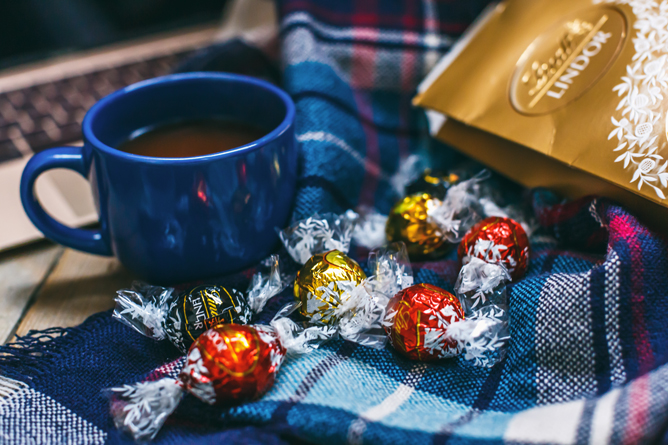 So, all you need to do in order to participate in a competition is to post your photo with Maitre on Lind official account in Facebook before the 29th of September. By the way, just sign up for this page – and you will get a small (and tasty – I'm sure) present from Lindor during the Moscow Day. 
All the information about where to come for chocolates and Switzerland contest will also be posted on that page. So follow the updates!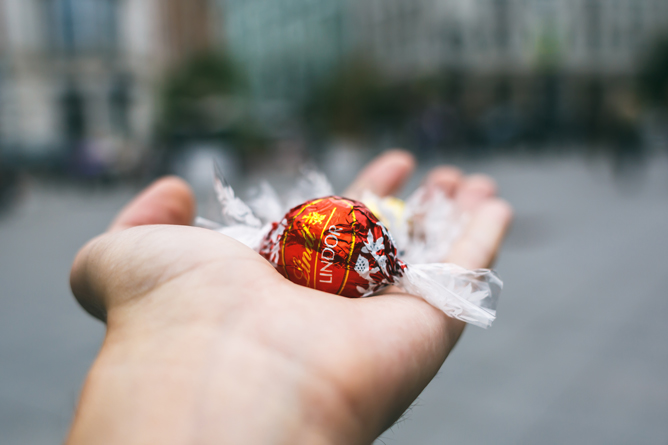 5 facts about chocolate to love it even more (if it's still possible)
Cacao, that is one of dark (and a little less – milk) chocolate ingredients, is full of flavanoids, that help our heart and vessels work properly. They help to lower blood pressure, destroy cholesterol and clean all the system.
Chocolate antioxidants prevent skin from free radicals and help it to stay young longer.
And I'm sure you all know well that chocolate is a perfect antidepressant. Thanks to magnesium in it! The only competitor for it on this field is an ice-cream:)
By the way, scientists found out that milk chocolate lovers turned to be more tough and felt less tired after hard trainings.
And the other scientists found out that chocolate can improve your eyesight during the bad weather conditions. I'm not sure how to react to this, but let's be happy:)
By the way, 50 millions people (50! Millions!) from all over the world produce chocolate everyday. I wonder, what is the number of people, eating it daily:)