Wow, what an exciting moment! Time to announce our winner, who will spend 2 spring nights in wonderful Jarvisydan together with his dearest person. To tell you the truth, we did our best to not read the stories during the competition in order to read them all at once and to find the only one, that will be the most appealing to us. Yes, the choice was all about our personal opinion, so, please, don't judge or discuss it, cause there are as many opinions as many people, right? So, are you ready?
Let's not wait any longer! Our winner is Alya Blesk and her friend Lena! Girls literally jumped into a last train with their story, published only a couple of days ago. But while reading it, I felt so many emotions, remembering my university years with my best friend, who currently lives far-far away from me – in Vilnius. We went through everything together: police, coming because we were "moving chairs too loud", overnight talks on a balcony in the only armchair there, epic giant sweets with "Sex and the City" series and even missed lectures, because it was just impossible to get out of her cosy bed in the morning… Of course, we were never locked in an apartmenet without any way out:) But I can understand so well, how is it like – to become friends, to argue, to open your mind and become friends once again in one day. Those moments are so valuable! Hope, this journey to a beautiful and unusual place of Finland will only help you to become even closer to each other!
Let me remind you, that your prize includes 2 nights stay from 6th up to 8th of March in a room for two with breakfasts and a personal tour around the area (small spoiler: your "guide" speaks Russian and is a very friendly person!).
Alya, please, contact me via e-mail or any social network (everything is in a right column) to tell you all the details!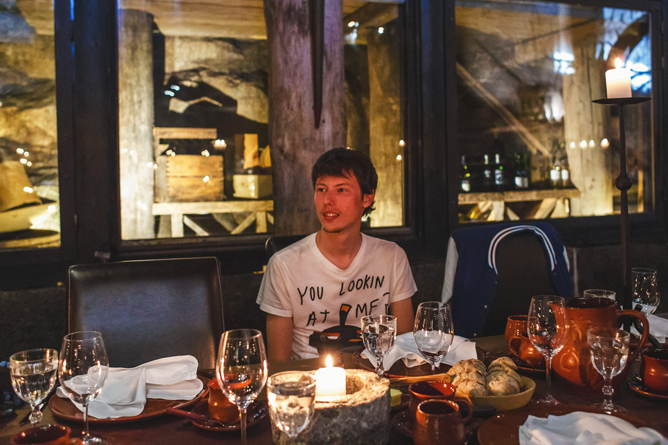 But that were not all the presents we have:) As soon as you might remember, we promised cosmetic set for the most number of "likes" for your story. And Vladimira Pershina was an obvious leader here! Over 100 "likes", wow! Vlada, come and get your prize (though, I suppose, you will only receive it after the main present of your life!).
And yet was that not all! The thing is, it was so difficult for us to choose the only one best story, that we decided to award three more stories with small cosmetic presents as well! Not a trip to Finland, unfortynately, but I still hope you will like them. Julia Vakhrusheva – for the most positive parents (I was laughing so much, reading about those mushrooms!), Elizaveta Mishkina – for the bravest mom, that never gives up (I'm pretty sure, our prize will suit you both!), Anya Mityaeva – for an ability to find friends even where others see only enemies. You all are so inspiring! Please, contact me vie e-mail or in any social network!
Thanks a lot to all of you for participating, liking and sharing! Pitty, we can't award everyone (trust me, we would, if we only could!), but at least we have some great news: new competitions are coming! So don't forget to visit us or subscribe for updates in the right column, in case you don't want to visit:) Let the new presents come to your mail by themselves:)