My dears, we have never ever yet done anything like that before, so read this post immediately! Make Up For Ever are setting brand new primers Step 1 Skin Equalizer in March. I already use them and they are absolutely fantastic. But this time you won't have to wait for them in your local store or feel cheated if they never arrive after reading this post.
Together with MUFE we decided to give 5 of my readers an opportunity to try them first. Just describe in comments here or in my LiveJournal blog your skin type, what problems or benefits you have. We will choose five lucky girls and send them primers directly to home! For free, of course:) And that is not a joke! о
Why don't you dare to reject?
Exept for it's classical task – to make your daily make-up more outstanding and longlasting, all this primers have decorative and healing sides as well. There are 9 primers in new line in total. I devide them in two groups: black-and-white "carring" and colorful. The main focus of each primer is written on it's box for your convenience. By the way, you can mix any primers for a better result, suitting your unique skin type. YOu can also use them during the day over the make-up for fixing the results.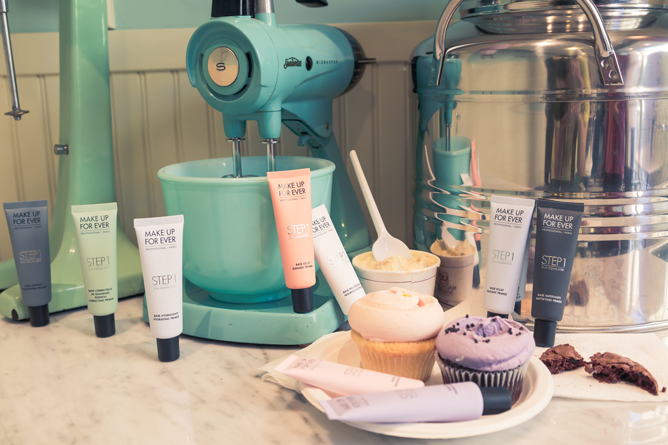 Those make-up bases are a real beauty-laboratories in a box. Equalizer Complex is a heart of it. It works towards hydrating and refreshing skin. You can visualy see a more radiant skin! Another complex is responsible for destroying imprefections. It can as well help your skin to regenerate. Full attack!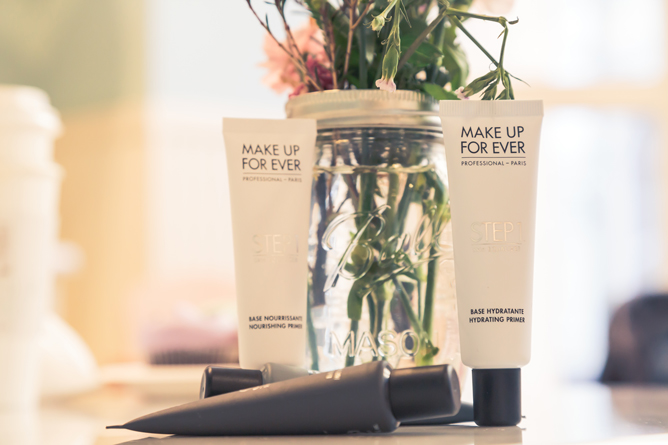 Primers with transparent texture are from the first group. They can fix over-oiled, pale or too dry skin. So, the blackMatifying Base for example reduces skin oil number. To heal such skin they added special plant-based complex Sebumstop. There is also special powder inside, improving the results and reflecting light for a better visual results. An absolute must-have in this group is Hydrating Base. It suits any skin type and can be used instead day cream. You can as well use it for eyes zone. Special complex, which includes gialuron and glizerin hydrates and gamamelis softens and hydrates. The last part is a special rice powder inside, that makes a thin protection layer all over the face.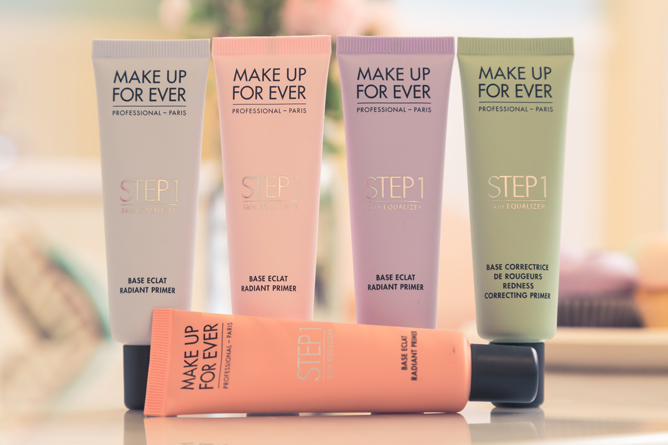 Second group is all about colorful colors. Their work mechanics is easily understandable for anyone working with colors. For example, Redness-Correcting Base agains skin redness includes green microparts Spectraflex. This color is the only one fighting with the red one. By the way, a perfect idea for a shooting day – cameras do overreact on the red tone.
My personal two favorites in this group are Radiant Primer Glow Base. The orange one provides an easy breazy sun burned skin type, like you've spend the last weekend on vacations. Peachy:) The pink box is for those only eager to make skin look totally healthy, refreshed and having enough of sleep every day. You can use it during the days you don't want or don't have an apportunity to apply make-up. Be sure, you will look worth a million.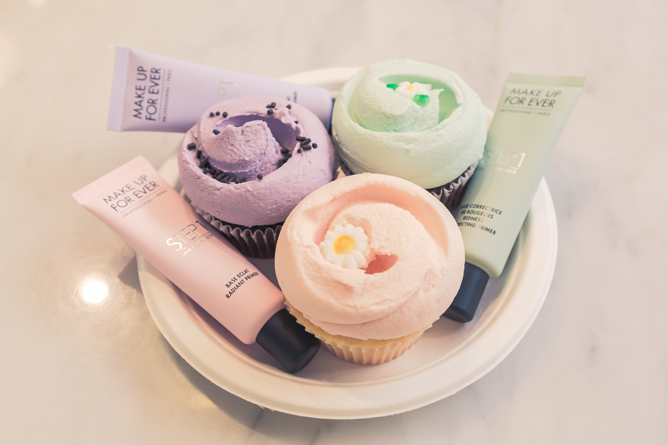 And now the main subject – how can you be the first to try these primers? Just leave your comment here or in my LiveJOurnal accunt, describe your skin type and your daily make-up habbits. We are not looking for a perfect or too bad skin. Anyone can participate, do not hesitate! You can as well note the creams you;re interested in (it can be several of them). We will choose five girls and send them a letter on the 3rd of March.
The two things we expect from you:
а) Enjoy the moment
b) Send me your photos with and without primers till the end of March (both times you should use the same amount of make-up). And be ready to share your emotions from this test in my blog:)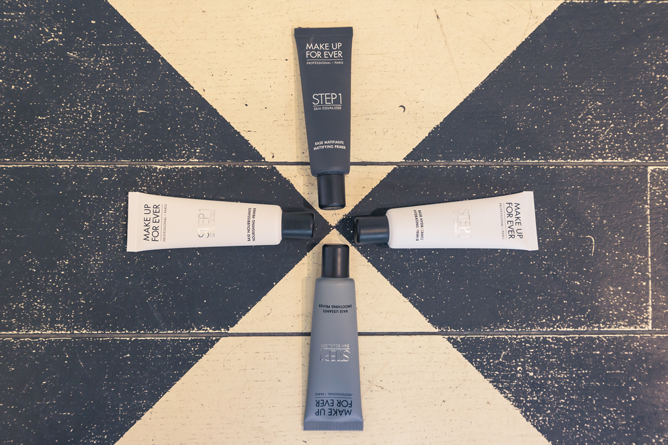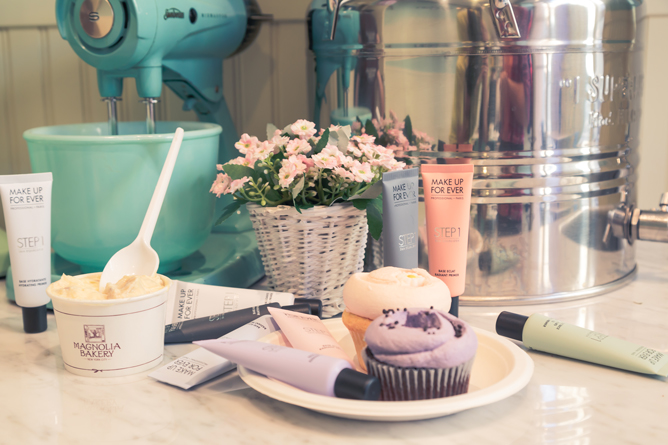 Dears, you're so much more than just readers now. So be brave and and become an author!
Photos by: Alexey Trojan Spodyneyko (#TSJproduction)