Ras al-Khaimah is among the top tourist destinations in the UAE. It is located next to Dubai, the smallest emirate in the UAE.
Ras Al Khaimah gained popularity and fame because it has a lot to offer tourists, including exploring the deserts and historical sites. There are several sacred places to explore, the coast, sand mountains and natural habitats.
If you travel to Dubai, you can plan a trip to Ras Al Khaimah and enjoy your time there. Here we will help you understand what to expect when you tour Ras Al Khaimah by sharing how to get to Ras Al Khaimah and what you are required to be allowed in UAE places to visit in Ras Al Khaimah, others, and other details.
Therefore you can consider this blog post as a Ras Al Khaimah guide which you'll find handy and helpful to assist you in exploring different places in Ras Al Khaimah.
What is the Best Time to Visit Ras Al Khaimah?
If you don't like to experience the scorching sun of Ras Al Khaimah, the best time to travel there is in winter. It is the time when temperatures are on the lower end of 19°C.
During the summer, the temperatures are high and sometimes can rise to 45°C. If you don't like to experience such weather, this is not the best time. Generally, in Ras Al Khaimah, it is hot and humid in the summer.
During spring, people also visit Ras Al Khaimah, where they are attracted to the Awafi Festival. The weather is favorable, and many tourists visit Ras Al Khaimah for this festival.
Do I Need a Visa for Ras Al Khaimah?
Yes, you need a visa to enter Ras Al Khaimah, except if you are a passport holder of UAE visa-free countries like the USA, UK, or EU nationals.
The UAE government has categorized county citizens or passport holders who can get visas on arrival and those who need visas in advance. You ought to know which category you fall into before processing the visa.
In most cases, you will be granted a 30 0r 90 days visa. If you want to stay longer, you can extend your visa and, after your request is approved, be given another 90 days.
Travel to Ras Al Khaimah
The best means of transport to get to Ras Al Khaimah is by air. Some airlines have direct flights to Ras Al Khaimah, while others don't. Hence, you need to check which airline with direct flight makes your trip to Ras Al Khaimah easy.
For instance, if you are traveling from Istanbul, Turkey, there are direct flights that take approximately 4 hours and 30 minutes. You get to book your flight from Istanbul Sabiha Gokcen International Airport (SAW) to Ras Al Khaimah International Airport (RKT).
Transportation in Ras Al Khaimah
After arriving in Ras Al Khaimah, there are two primary means of transport to get around: taxi or train.
There are no buses in Ras Al Khaimah, and the ideal option and most popular way to get around is a taxi. The taxis are cheaper, comfortable and reliable, making transportation in Ras Al Khaimah easy.
The prices you get charged by the taxi vary according to the size, quality, brand and type of car you have hired. But it is the best option to opt for and will assist you in getting around Ras Al Khaimah.
Transportation to Ras Al Khaimah Airport
The best means of transport from Ras Al Khaimah International Airport to Ras Al Khaimah city center is renting a car, taxi or airport shuttle. The airport is 23 km away from the city center.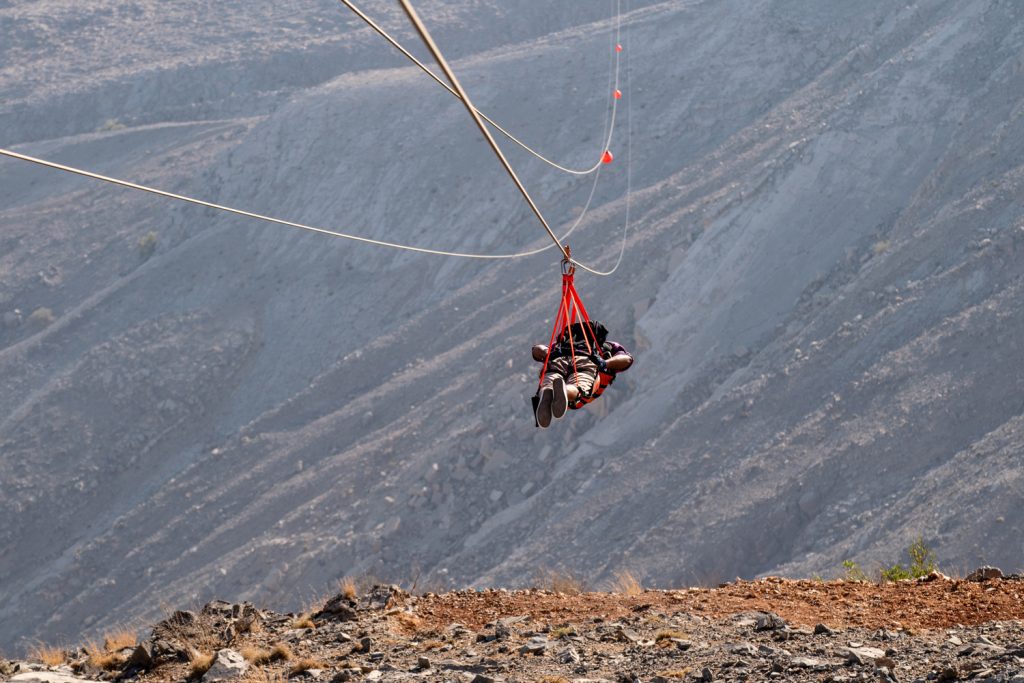 Places to Visit in Ras Al Khaimah
Ras Al Khaimah is one place which attracts tourists to the UAE. It is even the best place where there are agricultural lands in the UAE.
Tourists are attracted to this place because there are different enjoyable places to explore, ranging from fishing experience to bird watching. There are even outdoor activities like desert safari, mountain climbing, diving and golf.
Moreover, there is Saqr Park. It is the largest public park in UAE and is best suited for the family featuring various entertaining games. Below are other places to visit in Ras Al Khaimah.
Al Wadi Desert
One of the places you can't miss a visit in Ras Al Khaimah is the Al Wadi Desert. You'll have an experience of a lifetime as you experience desert weather and engage in other exciting activities like dune driving, taking photos, and camel rides, among other activities.
More so, you'll enjoy driving into the golden dunes of the Arabia desert in a 4WD vehicle. The Ras Al Khaimah desert safari takes 6 hours which is enough time to explore different places.
Jebel Jais Mountain
Jebel Jais is the highest mountain in the UAE, standing 1,934 meters high. The Jebel Jais Mountain is 55 kilometers northeast of Ras Al Khaimah and can be accessed by road.
The recently constructed road, which is 20 kilometers, enables easy access to the middle of the mountain.
You'll enjoy great views from the mountain, like beautiful views on the passageway and rolling over the steep hills near the top of the road to the coastal plain.
If you are a photographer, you will have an opportunity to capture great photos from the mountain, like on the Jebel Jais Mountain with orange-coloured rocks.
Ras Al Khaimah Beach
If you love touring beaches, there are several beaches to visit in Ras Al Khaimah. In addition, luxurious resorts feature private golden sand beaches.
You will get everything you need at the beach ranging from café to restaurants and hotels, making your holiday at the beach enjoyable. There are also water activities where you can participate to enjoy your time at the beach, including canoeing and Jet Ski.
National Museum of Ras Al Khaimah
The Ras Al Khaimah National Museum is one of the top attraction sites in Ras Al Khaimah. The museum features archaeological and ethnological artifacts.
At the museum, you'll have an opportunity to see a series of documents, manuscripts and treaties that agreed with Ras Al Khaimah and the British monarchs.
In addition, you'll see the weapons and archaeological artifacts used by the earliest settlers in Ras Al Khaimah until the late Islamic period.
There is another attractive section in the museum ethnographic. Here, you'll learn about the region's historical background, traditional life, architecture, pearl cultivation, farming, historical background, and fishing culture.

Shimal
Shimal is a small village, and it is located north of the city of Ras Al Khaimah. It is approximately 12 kilometers from the city.
Here is a rich history behind this village, dating back to 2000-1300 BC. It is categorized as an archaeological site in the United Arab Emirates.
Some of the things you will see in this village include guns, pottery, beads and stone bowls made using bronze or copper. These items were all unearthed from the archaeological excavations.
In addition, you'll have a chance to explore one of the discoveries made in this village, the large circular tomb dating from the Umm al-Nar era. Moreover, tour the Hüsn el-Shimal Castle, which is located on a rocky hill.
Jebel Jais Zipline
Jebel Jais Zipline is the world's most extensive zip line, stretching 2.8 kilometers. The zip line attracts many tourists to the UAE. The experience is thrilling and entertaining.
The speed can reach up to 120 km/hour and it rushes down the mountain. Jebel Jais Zipline is located near the summit of Jebel Jais.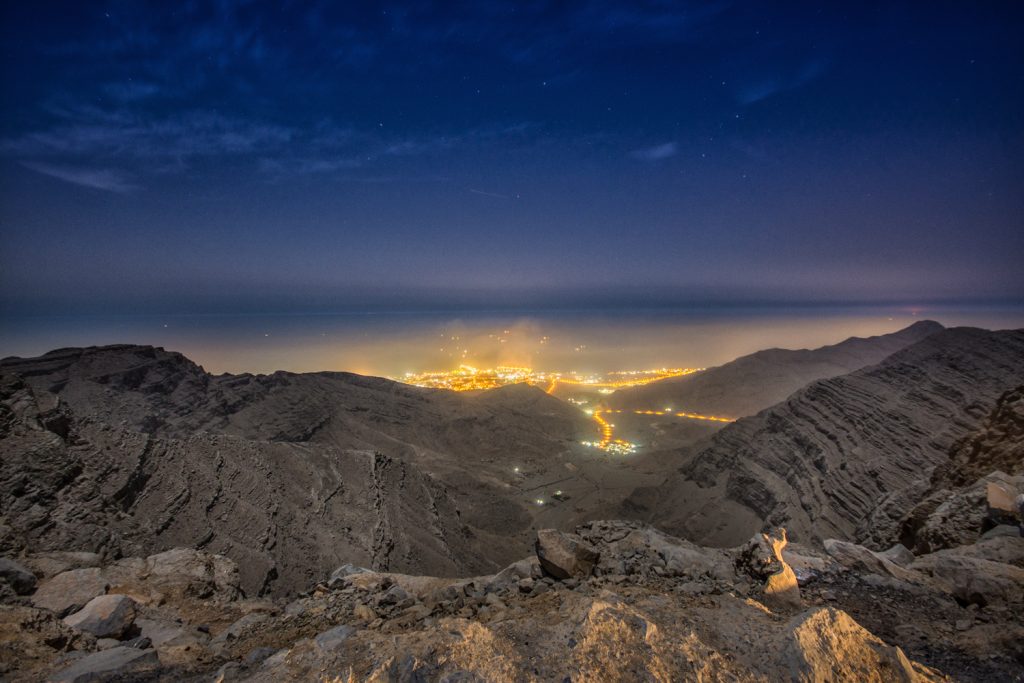 Things to Know Before Visiting Ras Al Khaimah
The following are essential things to know about visiting Ras Al Khaimah.
Avoid taking photos of other people without permission. It is illegal to take another person a photo, and it is considered a crime, and if you get caught or reported, you will have to pay a heavy fine.
If you are caught flaunting the traffic rules, the penalty is high. Some simple traffic rules to avoid flaunting include driving with alcohol or running a red light.
During Ramadan, it is expected even the tourists avoid eating out. If you want to eat, visit the restaurants and closed areas.
When you visit Ras Al Khaimah, your visit will be incomplete if you don't try the longest zipline in the world, Jebel Jais Zipline.
What are the Emergency Numbers in Ras Al Khaimah?
In case you have an emergency, you can call for help by dialling the below numbers;
For ambulance/Emergency Dial 998
Police dial 999
Fire Department dial 997
Coast Guard dial 996
---
About The Author
Robeena Brown is a travel blogger & destination expert living in the UAE and works for local tourism companies like Arabiers. If you have been looking forward to touring Dubai, getting a visa, extending stays and exploring the city, you can follow her on social media.