Let's admit it – this world runs on food! Seriously, what is always a must do activity while traveling? To try local cuisine! You might not even think of local dances, local designers or local way of shaking hands (who knows?), but you are always looking forward to some new culinary experiences. And what do we do when we're upset? Eat sweets! Ok, some of us do think shopping works better in that case, but after hours and hours of strolling around the mall you will anyway find yourself buying a large box of donuts with some naughty plans on those bad boys, aren't you? And finally, what do we normally get as a present when we're unsure about the tastes of the Birthday person? A bottle of wine and candies (that is how it's normally done in Russia, at least). Guess, you got the idea – we explore the world and create memories through food. So make sure you choose the best places while traveling. Here are my recommendations on where to eat in Hawke's Bay.
Where to have breakfast in Hawke's Bay
For the best early morning atmosphere head to St.Germain in Napier (82 Dalton street). Located in the city center, this cozy little one is a perfect spot to kick start another awesome day in Hawke's Bay. I would suggest to choose a table at the courtyard for some quiet peaceful talks away from the crowd, though the inside part is nicely decorated and very welcoming as well. Both of us really loved the coffee there – perfect size, perfectly smooth and rich in flavor. I also absolutely enjoyed my soaked in fresh juice oats with different berries, nuts, etc. (not quite sure about my description, but trust me it was delicious and full filling). Alex ordered eggs Benedict and the portion was a bit too small for him, but you can always have a nice Snickers bar as a dessert after, don't you?:)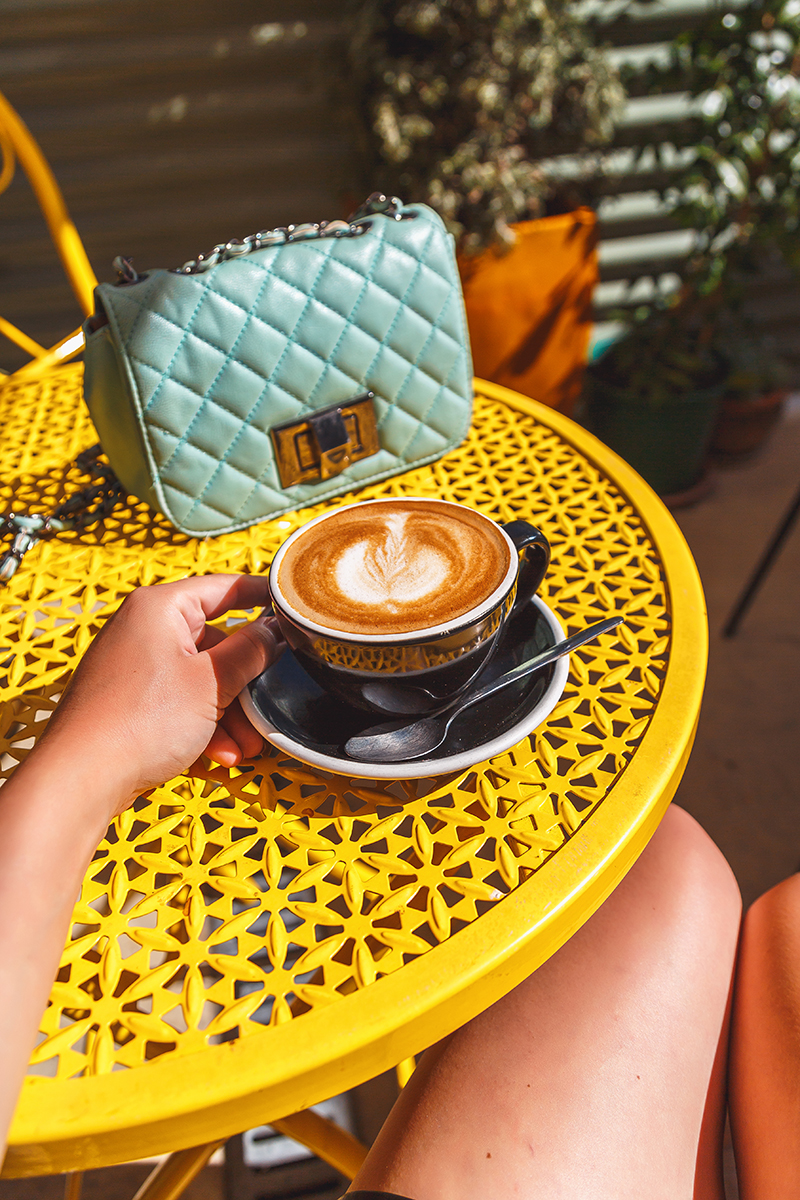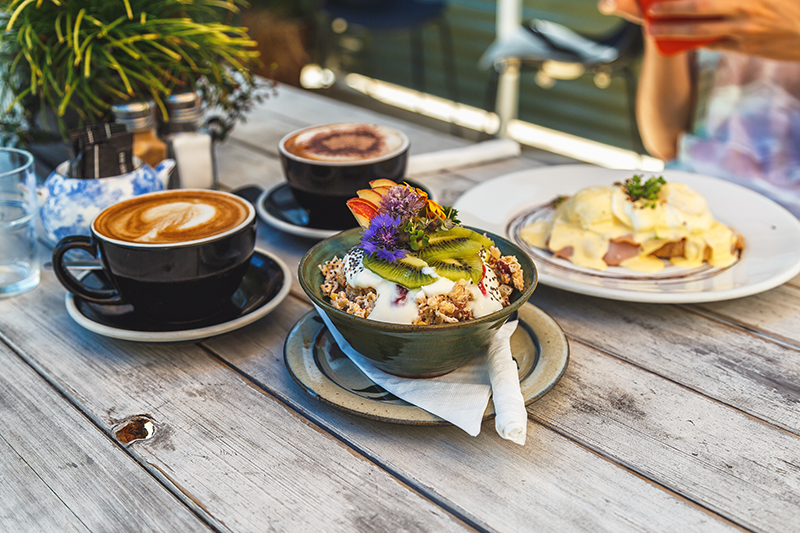 Where to have lunch in Hawke's Bay
Hawke's Bay is all about fancy wineries with the breathtaking views from the summer terraces of the restaurants. Definitely not a point to miss! We had a time of our lives at the oldest winery in New Zealand – Mission Estate (198 Point Road). The outdoor lunch there is what I call a perfection. Aristocratic, but not too posh. You can easily pop in wearing your favorite jeans' shorts and be sure you will be treated as a princess. The atmosphere of a relaxed lunch on a lawn is worth coming here itself, but the tasty food adds to its attraction as well. All the dishes are served beautifully and with a great creativity. By the way, they have several amazing vegetarian options like gnocchi, for example. But we were absolutely blown away by the cheese platter – three huge pieces of local cheeses (creamy blue is #1!) with a selection of breads, cookies, fruits and jams, So yummm! Of course, prices might shock someone traveling on a budget – a lunch for two (without wine) costed us $100, but believe it or not, you better save on something else rather than skipping a a lunch like that.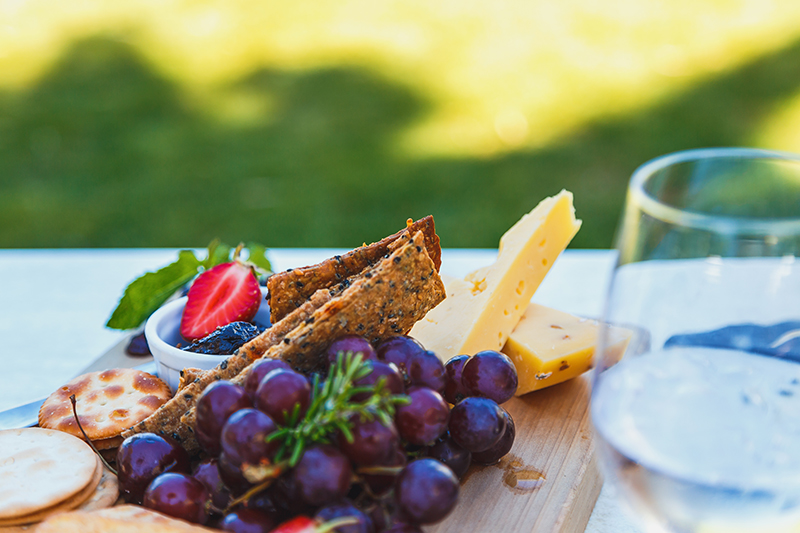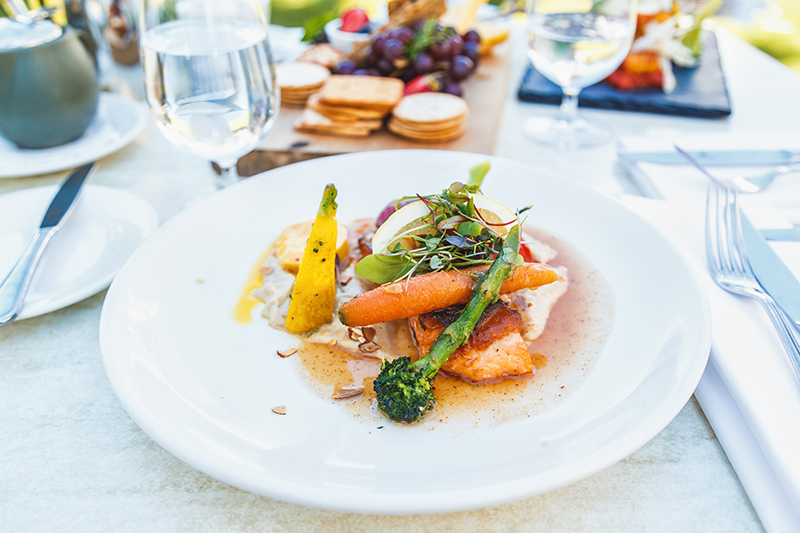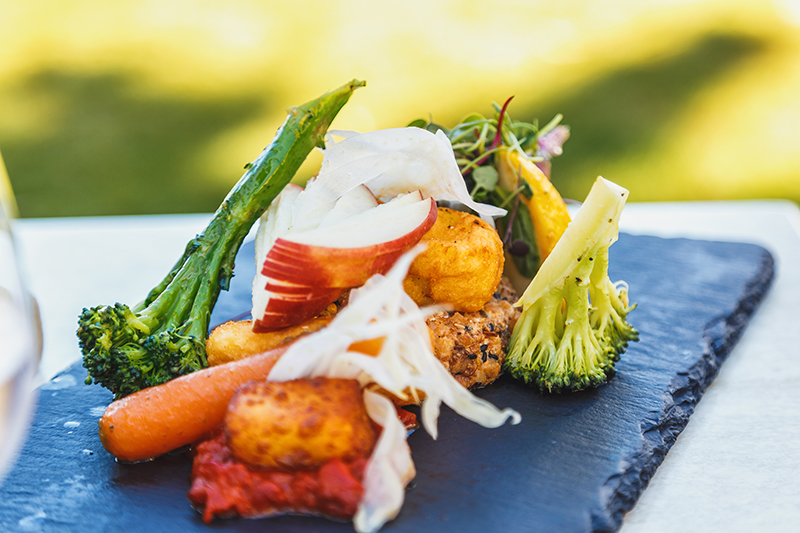 Where to relax and have some sweets in Hawke's Bay
Definitely in a Sweet Shop! Well, technically the cafe at Birdwoods Gallery in Hawelock North (298 Middle Road) is not exactly inside the candy store, it is located in the beautiful garden full of sculptures from Zimbabwe and other artworks. And the sweet shop is right around the corner, so you can always grab some rum truffles to have with your morning tea. Though you might not need any extras as the range of desserts in the cafe is really impressive. Start with tea or coffee set – they serve them beautifully! On a wonderful trays with flowers, towels and other cute little details that make simple ceremony really special. Add a carrot cake or a popular brownie to indulge yourself and make sure you're not in a rush – this place was made for a slow tourism and relaxed time.