In search for peace and sophistication while in Saint-Petersburg go no further than Oranienbaum palace. I have visited 5 impressive royal residences around our Northern capital and can definitely say – this one is my favorite. Nothing compares with its tranquility, especially when you know, the crowded and hectic Petergofis just around the corner. And what I especially loved during our last visit is that you can actually bike around Oranienbaum – makes the process of exploring the enormous territory way easier.
Don't be surprised by the German name of this palace, it was actually built by the closest advisor of Peter the Great – Alexander Menshikov. Could you think of a more Russian name than that?:) By the way, this guy loved to overperform Peter in everything he did (apart from the public position obviously) – at first he built a bigger house in Saint-Petersburg and than settled Oranienbaum's palace that is even longer, than the one Peter had in Petergof! Trust me, it is absolutely EPIC! And I am so happy it is one of the rare buildings to survive in the Second World War, so nowadays we have an opportunity to admire its actual beauty. Sadly, its front side was under construction when we arrived to make this video, so you can't really imagine, how impressive it is.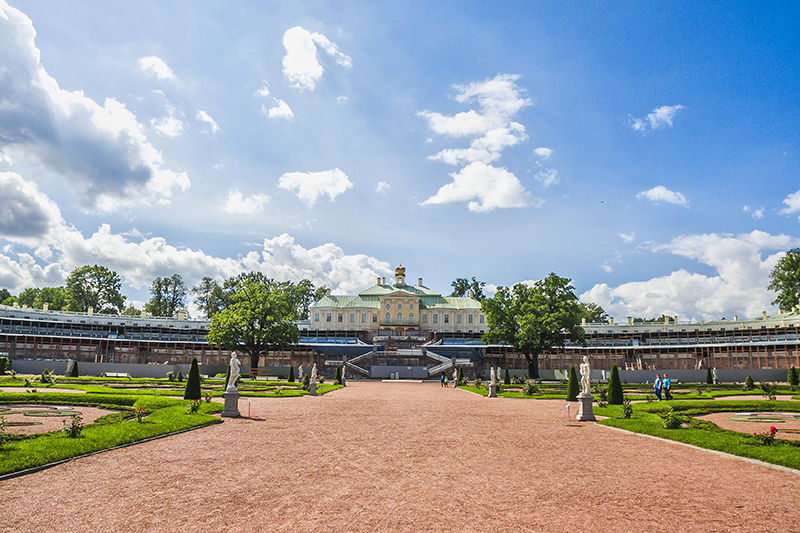 But still, even on the days like that, there are still plenty of things to do and see. I especially love the farthest part of the park, where the fancy Chinese Palace is located right in front of the picturesque pond with swans, ducks and other birds. You can literally spend the whole day simply wondering around this small cozy corner, relaxing on the benches, feeding the birds. Or you can take the tour around the Chinese palace interiors (which we never did for some reasons). I truly believe it is an experience! The palace was named after the decorative style of the several rooms inside and was also famous for the creativity it was decorated with. Just imagine, there are also Pink and Blue living rooms, Glass Bisered room, muses hall, etc. Sounds like a pure fairy tale!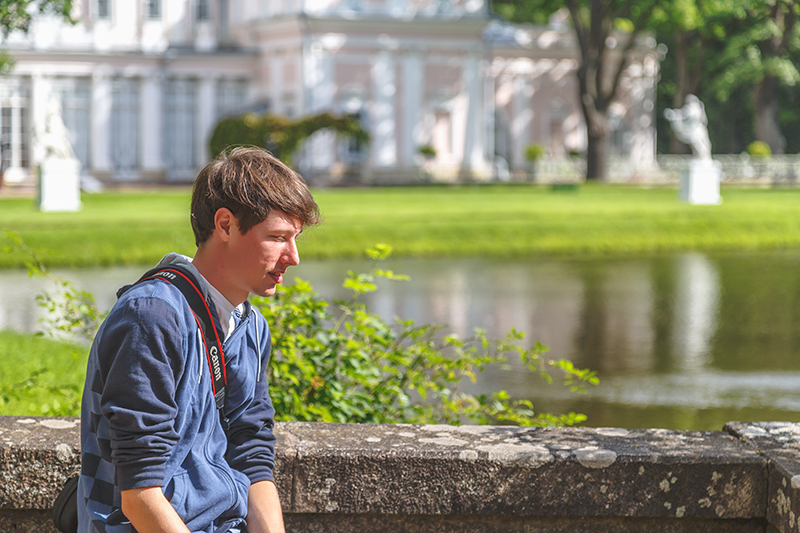 Surprisingly, there is even a small zoo inside the Oranienbaum park! You will find it opposite the cafe with delicious pancakes. Well, don't expect too much, there are just a couple of cute peaceful animals, but anyway – why not to take a minute to enjoy the time with them if you have such a chance?