There are so many reasons to love Christmas: family gatherings, delicious food you can eat without feeling any guilt (hey, it's Christmas! And Christmas calories don't count!), presents and, of course, days off work. But there is something else, that always makes us, girls, rub our hands gleefully. And that is limited-edition Christmas collections.
Every year, beauty brands compete in creativity and amount of glitter used to create holiday collections. So, whether you're looking for a perfect gift for your dearest mum, sister or friend, or just feel like a nice treat for yourself, Christmas collections are a perfect choice. First of all, many of these items are limited and won't be in stock forever. And who wouldn't like receiving something exclusive as a present? And secondly, there are so many genius minds involved in producing Christmas collections, that they already have everything sorted for you, including really creative and outstanding packaging. How convenient!
Here are some of the most amazing, beautiful and useful Christmas sets to add to both your shopping list and wish list in 2018.
MegaGlo Highlighting Palette, wet'n'wild
This sparkly beauty is a part of wet'n'wild Christmas Drop, that also includes Mini Liquid Lip Collection, Midnight Goddess makeup kit and Essential Brush Bundle.
Wet'n'wild highlighting powders have been fans' favourite for quite a while now. And what not to love here: soft but noticeable pearly pigments that adds a glistening glow to your cheek bones, brow bones and Cupid's bow, affordable, vegan and cruelty free. Last Christmas, smart people at wet'n'wild came up with an idea to combine four highlighters in one palette and introduced MegaGlo.
This year, MegaGlo is back and contains four different to its older sister colours. While first one received mixed reviews due to some colours being 'unrealistic' and difficult to use, this one is hands down a hit! Perfect for everyday glow and amazing for a crazy party night should you put a bit more product on your brush.
Price: $24.99
Available at selected Farmers stores and Farmers online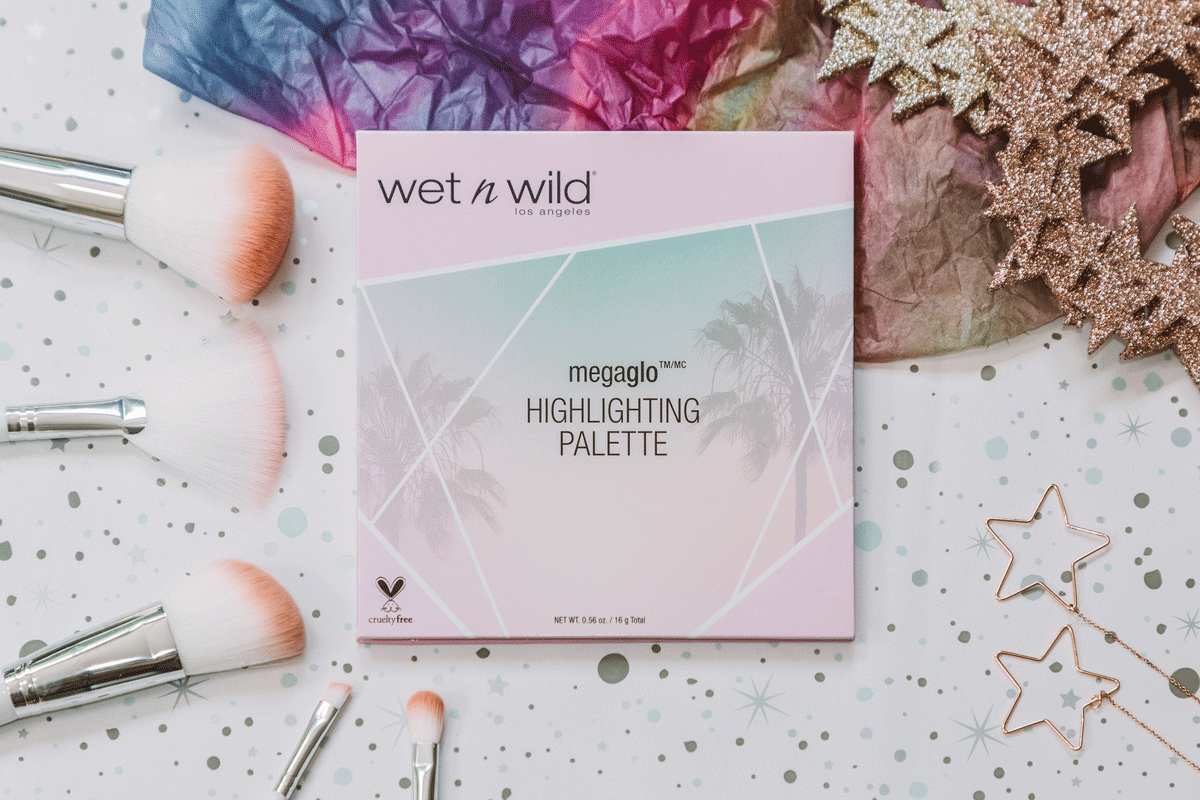 Starfire Heavy Metal Glitter Liner Trio, Urban Decay
If you thought 'Midnight Cowboy' liner by Urban Decay was bold and brave, meet two new limited colours, available only in this special Christmas pack – 'Starfire' and 'Volume', that make 'Midnight Cowboy' look like a subtle modest nude next to ready-to-rock, incredibly bright and intense glitter of these two.
Despite having a very narrow brush (perfect for a delicate touch on eyes though!), it's very easy to build-up the intensity of the glitter as well as spread liner all over the eyelid without ending up with those embarrassing no-glitter empty spaces that are impossible to fill in. Every touch of the brush adds some more colour exactly where you need it. Amazingly convenient and easy to use!
Price: $77
Available at selected Mecca Maxima stores and on meccabeauty.co.nz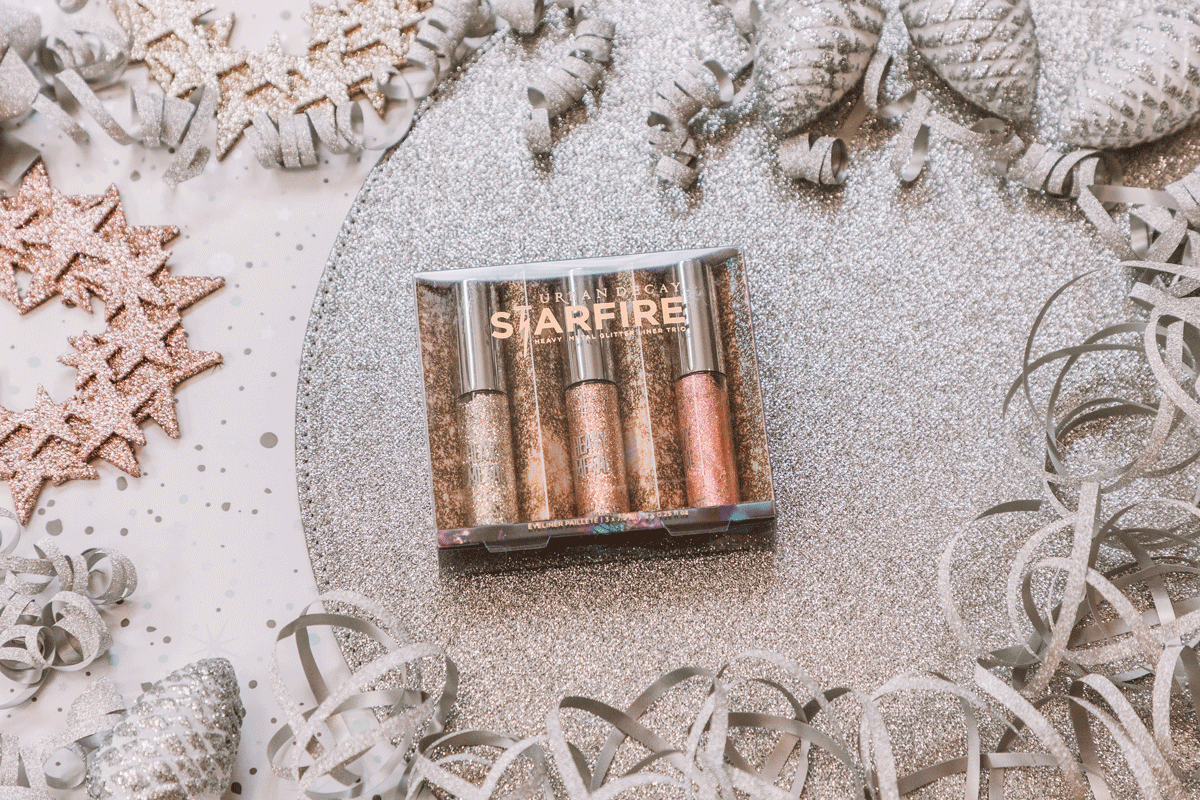 Feel The Heat & Ice Ice Baby eyeshadow palettes, Designer Brands
One of Australia's most popular, vegan and cruelty-free makeup brands has probably the largest Christmas collection range of all! There are so many items – from endless contouring kits, to brow kits, to brushes and even bath items that it makes it almost impossible to choose.
But one can never have too much eyeshadows, right? DB Cosmetics eyeshadows are always velvety and really nice to apply, and these two gorgeous babes are not an exception. And seriously, look at this retro mix tape design – isn't it just the coolest thing about them?
'Ice Ice Baby' is an ultimate Christmas eyeshadow palette! Highly-pigmented eight mate shades and four metallic shimmers is everything you need to create dramatic holiday smokey.
'Feel The Heat' might carry less holiday mood but makes a perfect gift with its versatile warm-toned shades that can easily be used all year round. It's really easy to build-up and blend the colours of this palette to create a deep 3D look.
Price: $19.99
Available at Life Farmacy and on dbcosmetics.co.nz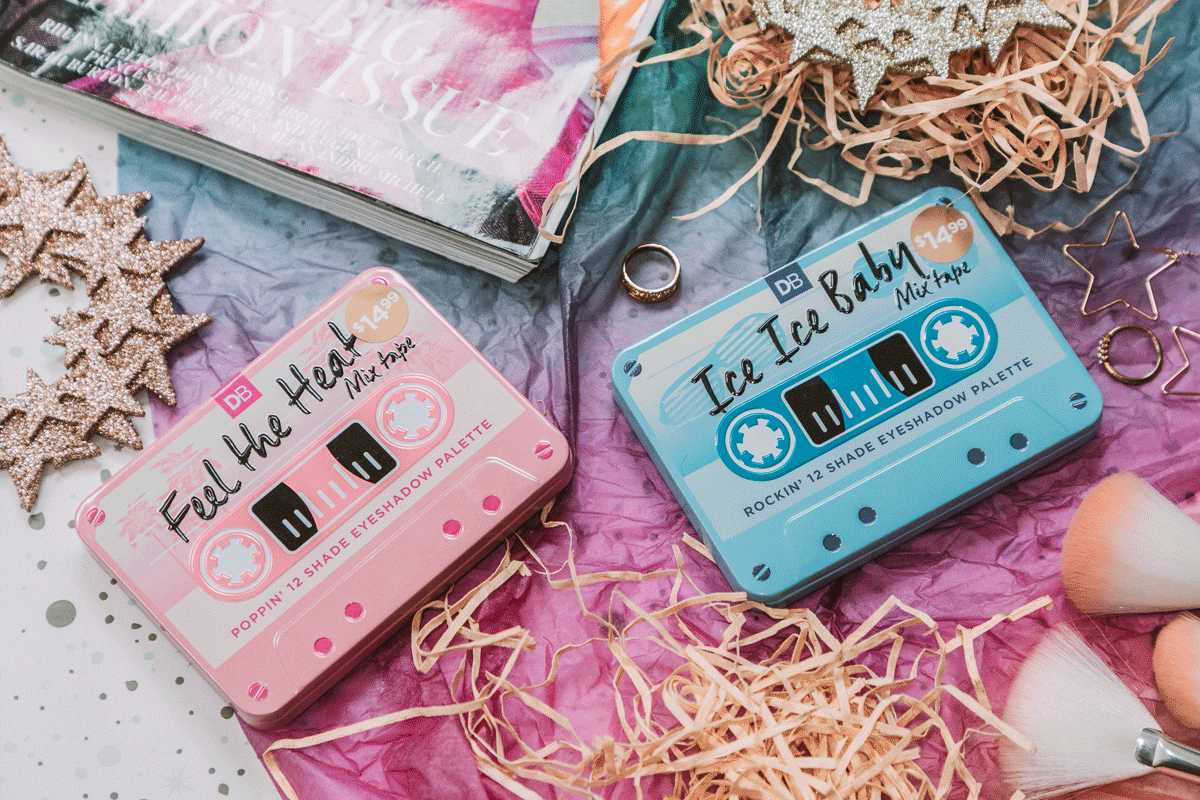 Skincare For Makeup Lovers – Obento Box, Tatcha
Not sure what skin type your bestie is? Play it save with something suitable even for the most sensitive skin out there. Created by acute dermatitis sufferer, Tatcha is paraben, sulfate, mineral oils, detergents and artificial fragrance free.
If this gift box reminds you of Japanese ornaments and vibes, you're correct! Classical Japanese beauty secrets taken from what is considered to be the oldest beauty book written in Japan are a cornerstone of this brand's formula and philosophy. The foundation is Hadasei-3™, a trinity of anti-aging superfoods born from the Japanese diet, and the basis for the original geisha beauty rituals: green tea, rice and algae.
'Obento Box' includes milky Luminous Dewy Skin Mist (packed with 20 percent botanical oils and humectants for a boost of hydration and instant glow), The Silk Canvas (brightening and mattifying primer that keep pollution out of skin), The Water Cream (anti-aging moisturizer with skin-improving nutrients for clear, poreless skin) and Violet-C Radiance Mask (anti-aging mask packed with brightening Japanese beautyberry, 2 types of Vitamin C and AHA's from seven fruits).
Price: $102
Available at selected Mecca Maxima, Mecca Cosmetica and on meccabeauty.co.nz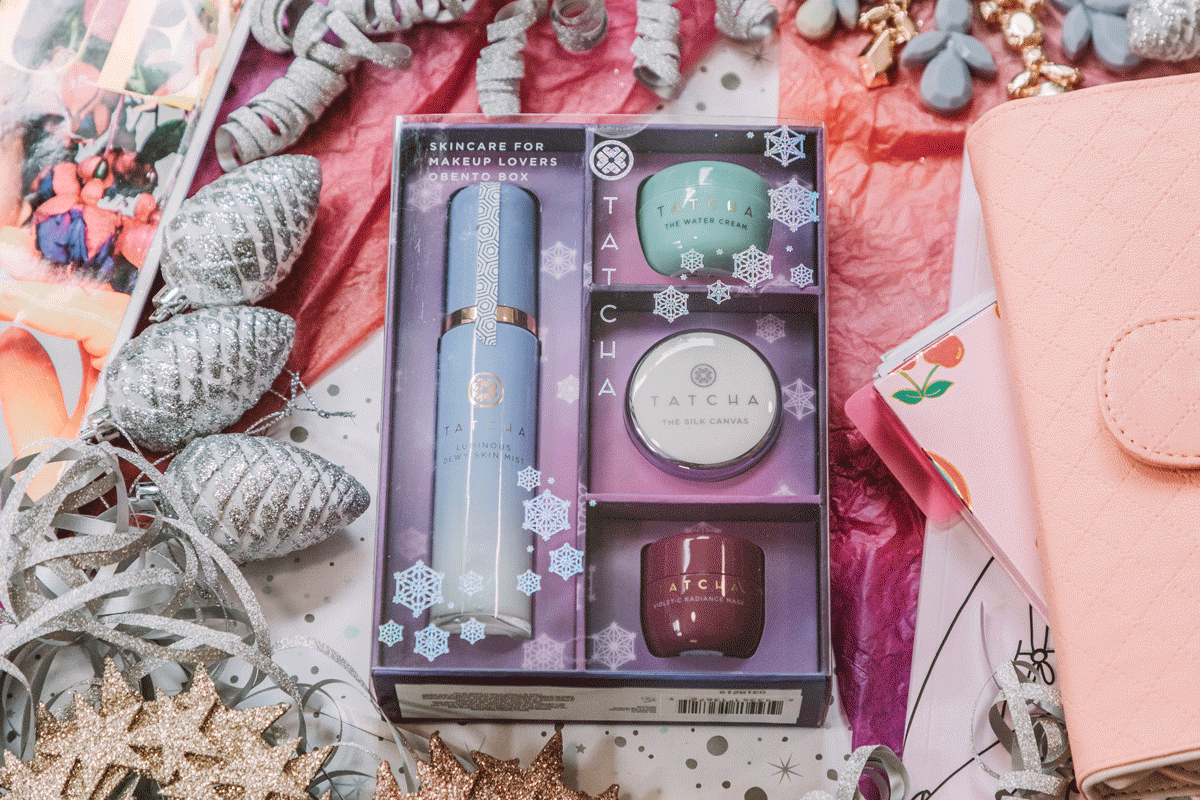 Better Than Sex mascara, Too Faced
Every girl needs a mascara in her life, so you can't go wrong with this present. Especially if it's 'Better Than Sex' by Too Faced – #1-selling prestige mascara in America. And especially when it sits in a cute lil' Christmas tree packaging that you can secretly hang on your girlfriend's actual Christmas tree to surprise her.
'Better Than Sex' is not just your average mascara. It is iconic, the most talked about, the most blogged about and youtubed about mascara ever. Oh, and wait, I have one more – 'the most pinned mascara on Pinterest'. How does that sound? Of course, the bulk of interest was caused by its courageous name but you will hardly find a single negative review online. It's long lasting, covers up lashes perfectly, lengthens and curls them beautifully. So you got the idea, it makes a pretty special gift.
Price: $19
Available at selected Mecca Maxima stores and on meccabeauty.co.nz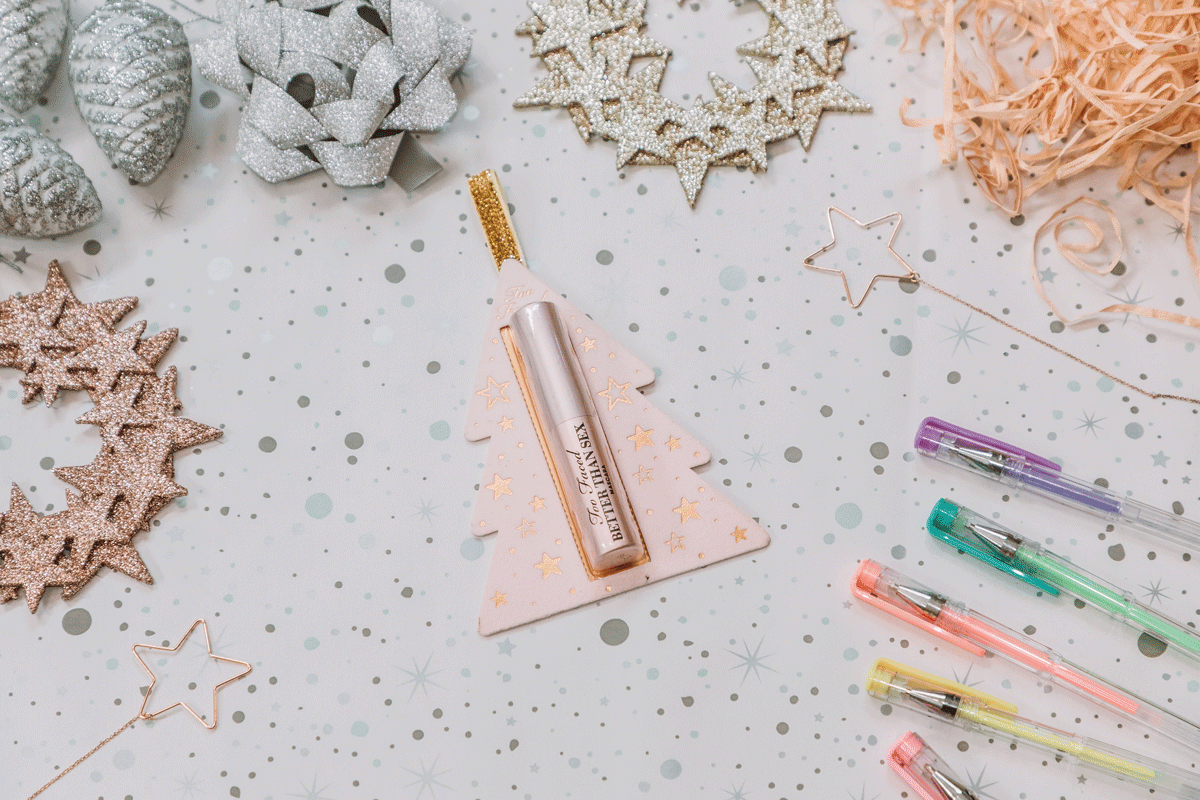 Power Up, This Works
Yet another cute Christmas tree decoration, hiding miniatures of nap spray and recharge mask inside.
While aromatherapeutic blend of spray certainly enables easy napping, the main purpose of the mask is simply to replicate the effects of a good night's sleep on skin when you are not able to really have it (oh, those sleepless Christmas nights!). With this mask, it only takes 30 min to bring back the glow of a good 8 hours sleep to your skin!
This Works was founded by a former Health and Beauty director of Vogue UK. These ladies definitely know a thing or two about skincare and makeup!
Price: $39
Available on meccabeauty.co.nz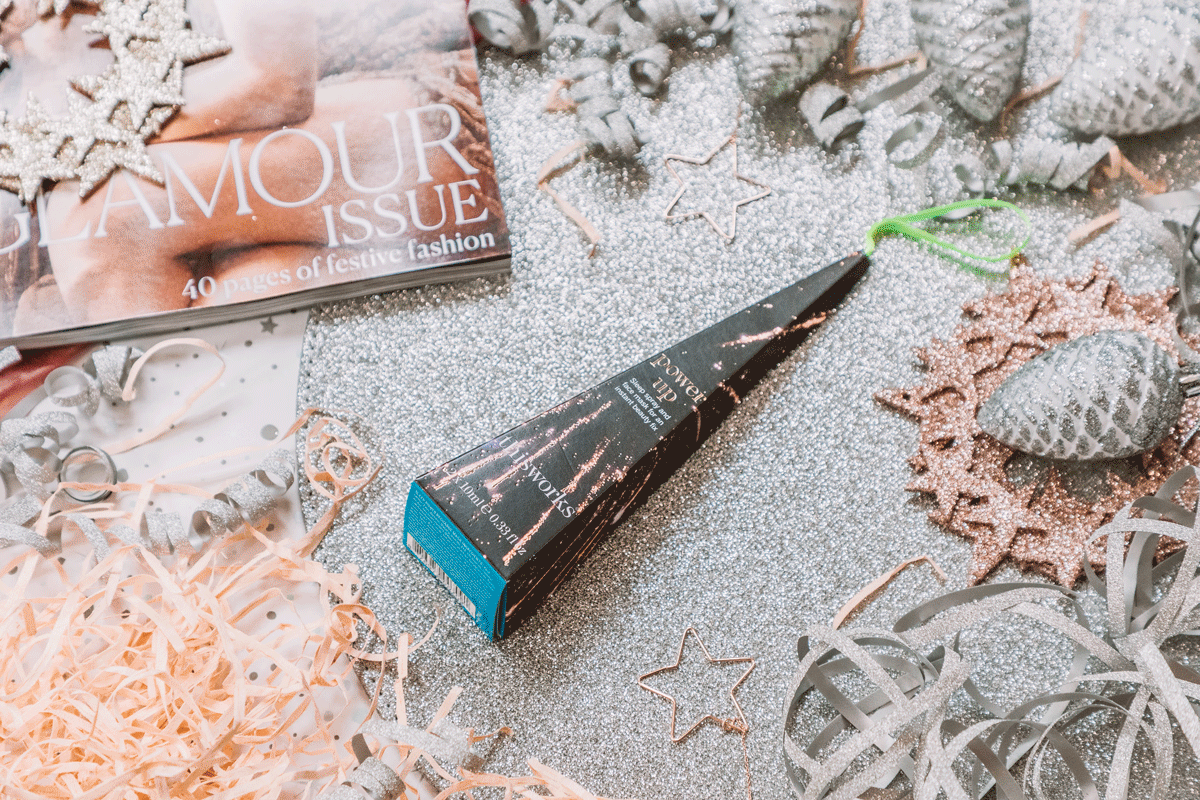 Moor Mud Set, Omorovicza Budapest
Luxurious limited-edition skincare set is everything any beauty junkie needs to purify, cleanse and detox the skin: Thermal cleanse balm, Ultramoor mud mask and refining facial polisher. Attention to the details in this kit is simply next level – it's so comforting to hold velvety box in your hands, products sit in their 'nests' comfortably and securely, they've even included a tiny spoon and a mini facial mitt!
Omorovicza family owns healing spa in Budapest since early 1800s. Omorovicza Cosmetics was officially launched in 2006 and had won endless beauty awards since. They are also constantly participating in international fashion weeks and glossy mags' photoshoots.
While our skin needs cleansing at any age, the packaging and the luxurious touch to this set make it a perfect gift for a more mature person. Your mum would be excited!
Price: $121
Available at selected Mecca Maxima, Mecca Cosmetica and on meccabeauty.co.nz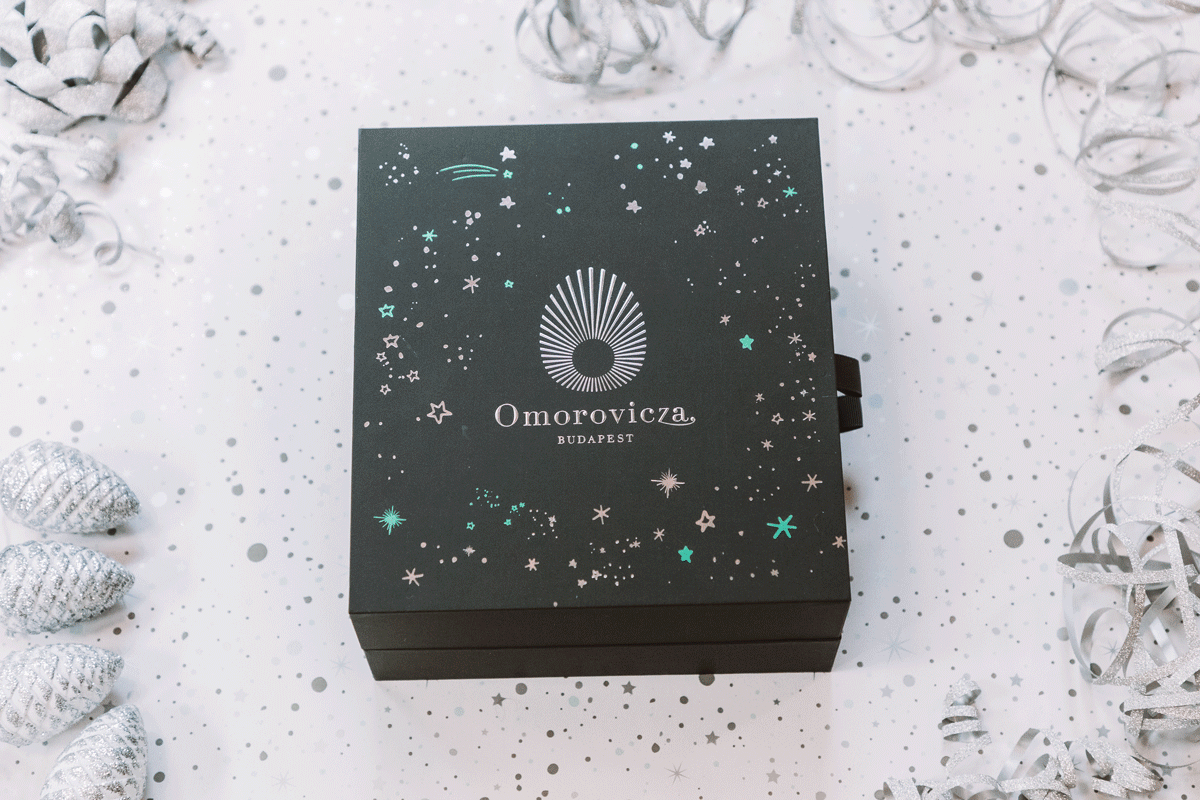 Peach Tinsel, Too Faced
And finally, a limited edition festive set 100% created for young and wild party animals. 'Peaches and Cream' includes sparkling face & body powder, moisturizing matte lipstick and the cutest ever powder puff.
Everything about this set is a little bit extra – lipstick has tiny peaches drawn on it, puff is so classic pink, I can imagine it being Paris Hilton's latest obsession, everything smells as peaches and should I even mention the packaging itself is so sparkly it almost hearts to look at it.
Price: $62
Available at selected Mecca Maxima and meccabeauty.co.nz