It can be a short business trip or a longer vacation away from your family and daily routine – no matter what the reason is, we all find ourselves on a solo trip every now and then.
When I'm traveling without Alex, I love spending time with a good book… Don't get me wrong, I don't mean staying at the hotel with a good book INSTEAD of exploring, of course 🙂 Rather on a flight or before going to bed. When I drive, walk around the town or hike, I also love listening to my fav playlists on Spotify (currently it's our December Playlist, by the way).
But sometimes on a solo trip, we can feel a bit lonely and in need to hear other voices. I don't say 'in need of conversation' because being the most introverted person on Earth, I rarely feel that urge to actually chat to someone, haha. Though I do miss hearing people. That's when interesting and entertaining podcasts come in really handy. You listen to other people chatting and don't feel lonely any longer.
For me, the most entertaining and uplifting podcasts for solo female travelers are those with at least two other women chatting. Be it co-hosts or a host interviewing someone else. Honestly, I just get so bored from one voice, so a chat, especially when it's funny, easy-going and friendly, is the best option.
Here is a list of my favourite inspiring and entertaining podcasts for solo female travelers.
Best podcasts for solo female travelers
Shameless
Honestly, this podcast is GOLD! After a long search and hours of really eye-rolling podcasts, I've finally stumbled upon Shameless and, seriously, was instantly HOOKED. Melbourne-based journalists Zara McDonald and Michelle Andrews are absolutely hilarious and super-entertaining to listen to. They chat about all things we normally chat about with our friends: from highs and lows of the week to the latest TV shows we've watched, updates on Harvey Weinstein's case, how smokin' hot were Shakira and J.Lo at the Super Bowl and more. 'Podcast for smart women who love dump stuff', as they describe Shameless themselves.
In some episodes, Zara and Michelle also interview other people. My fav interview was with Zoë Foster Blake (and no, not because she used to work as a beauty editor in Cosmopolitan and I miss my time working there) but because it was really informative and inspiring but also somehow really down to Earth. No 'I wake up at 4 am daily, drink a glass of water, do yoga and write 40,000 words in my journal before sunrise' shit. But like a really inspiring 'you can do it too' chat with a super-successful skincare brand founder and writer.
Girls laugh to tears, make jokes, react emotionally to everything they hear and they are very, VERY, good journalists. Absolute pleasure!
If you fall in love with Zara and Michelle as much as I did and the wait 'til the next episode will be basically unbearable, they also have another podcast Love Etc. and it's HOT! And it's also super interesting. Love Etc. is a podcast where Zara and Michelle explore love in all its shapes and forms and chat to people who experiment with different kinds of sex and relationships.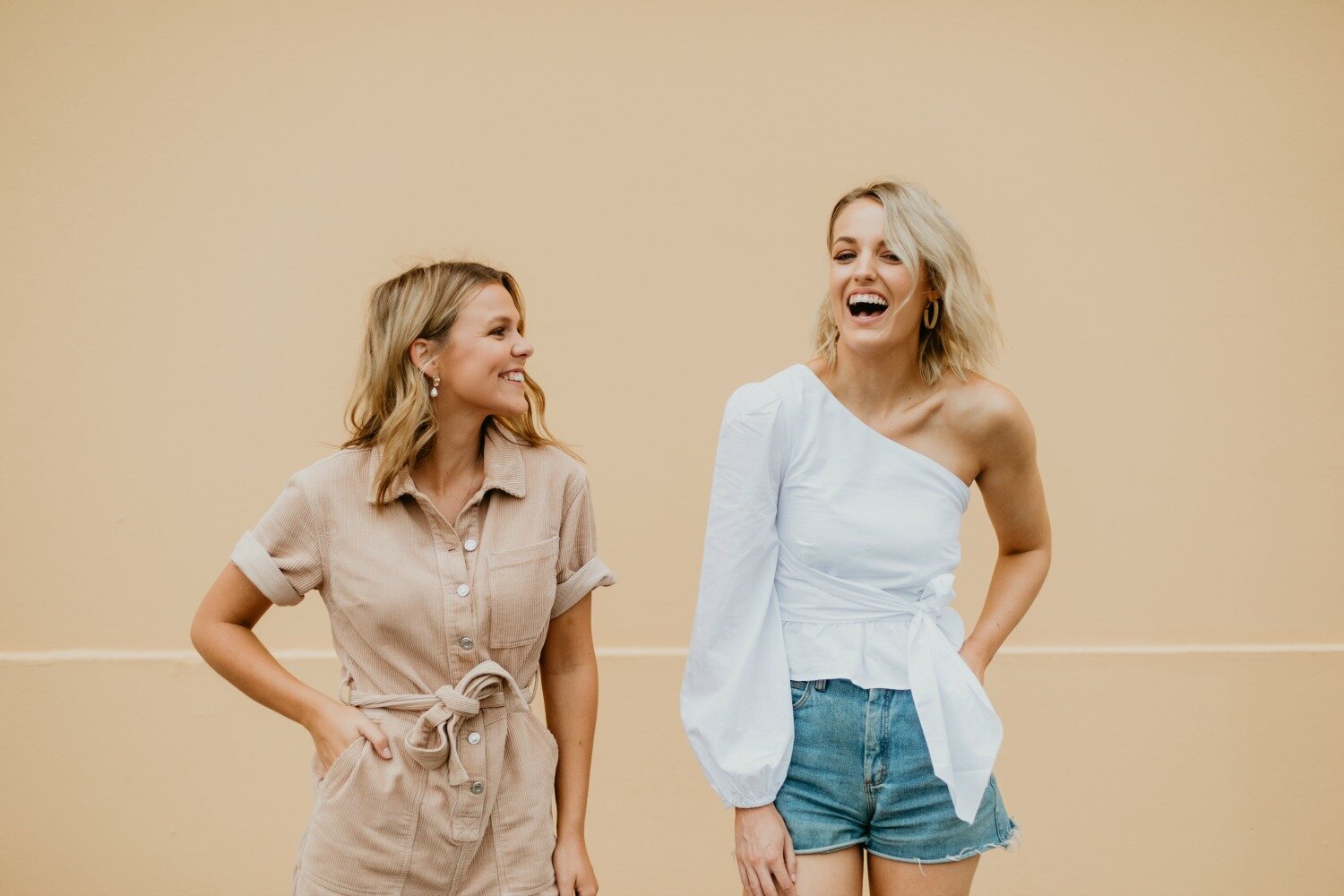 Deviant Women
A very unusual format for me but, guess, that's also what makes it so attractive! I generally don't like podcasts that sound more like audiobooks. And Deviant Women is exactly that – stories of real women from different times in history. That's why I was postponing listening to it for quite a while. But we all need to change the station sometimes, don't we?
So, one moody evening, on my usual hour-long walk (see, I even sound like an audiobook myself now!), I decided to give Deviant Women a go. Need I even explain how much I loved it?
Two hosts, Lauren and Alicia, are brilliant in what they do! They discuss the story as it unfolds and don't just focus on the plot (I mean, the life of the woman) but dive into very curious discussion on sociology, psychology, gender stereotypes and education. They share a lot of facts from different industries and sciences, instantly making you feel a little smarter. BUT! The key thing about Lauren and Alicia's storytelling is how adorably funny it always is!
Imagine a story of a 16th-century woman, possessed by a devil (it was a Halloween episode, they're not all like that, though I must admit, this one is def one of my favs) with comments like "So this dude keeps on pissing off really influential people. He totally gives no shit. He is a dickhead". They also call this possessed woman, walking at night in her undershirt with a candle and a rope around her neck – 'such a drama queen'. I don't think I've ever laughed that hard in my life. It just completely explodes the whole mysterious and respectful attitude we're taught to have towards our past and history. But it also makes every single person of the story so realistic, so close to here and now. Such a refreshing change from all those sublime, exalted stories of 'inspiring women' that we're literally showered with from everywhere these days. Brilliant, just brilliant!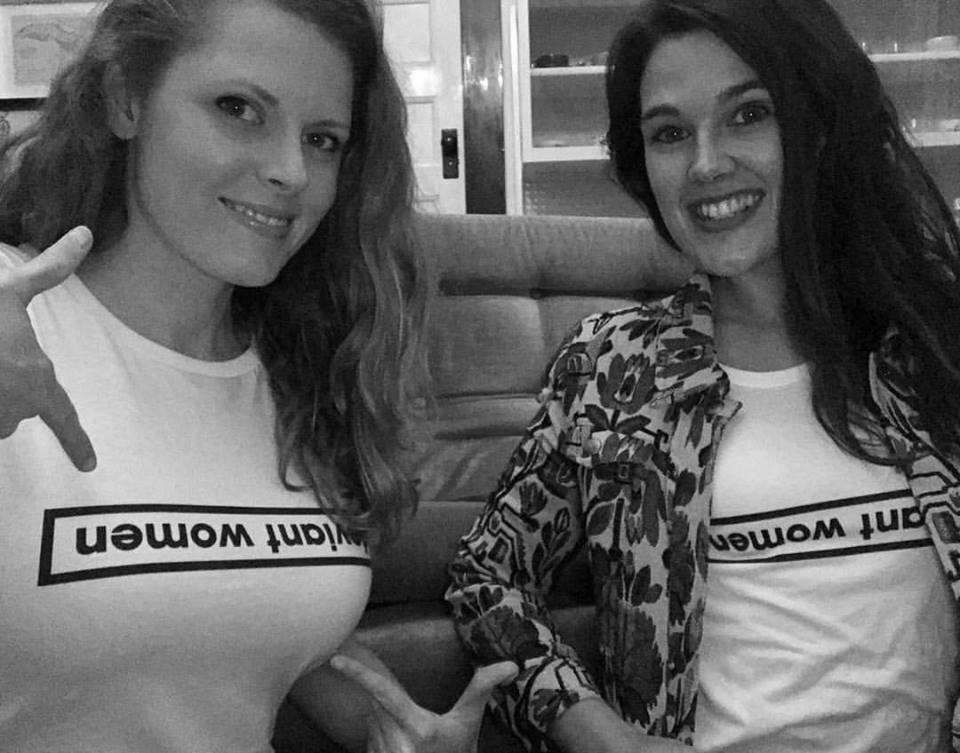 Don't Stop Us Now!
Co-hosts Claire Hatton and Greta Thomas, in my opinion, are nowhere near to being as hilarious and fun as my beloved Zara and Michelle (number one fan here!) but Don't Stop Us Now! is not about being fun. It's about being inspiring and motivating in the most classic meaning of these words. Things are getting a bit more serious here.
Don't get me wrong, it's still super amazing and interesting to listen to. It's just a different approach to organising the conversation. 
All women Claire and Greta interview – WOW… Amazing careers, incredible knowledge, lots to learn from. From more 'casual' guests like celebrity chefs and fashion brand owners to absolute bombshells like women aiming to get humans to Mars or working with drones – they're all so exciting and cool.
I would say, while Shameless is all about making successful people closer to us, making them more down to Earth and real, and inspiring you to dare and dream big through that, Don't Stop Us Now! is more about taking YOU to the next level, where all these women already are. It's about being innovative in everything: your approach to work, to your daily routine, to the way you need to see the world to succeed in it these days, etc. It truly CHALLENGES you and thus inspires you to take action.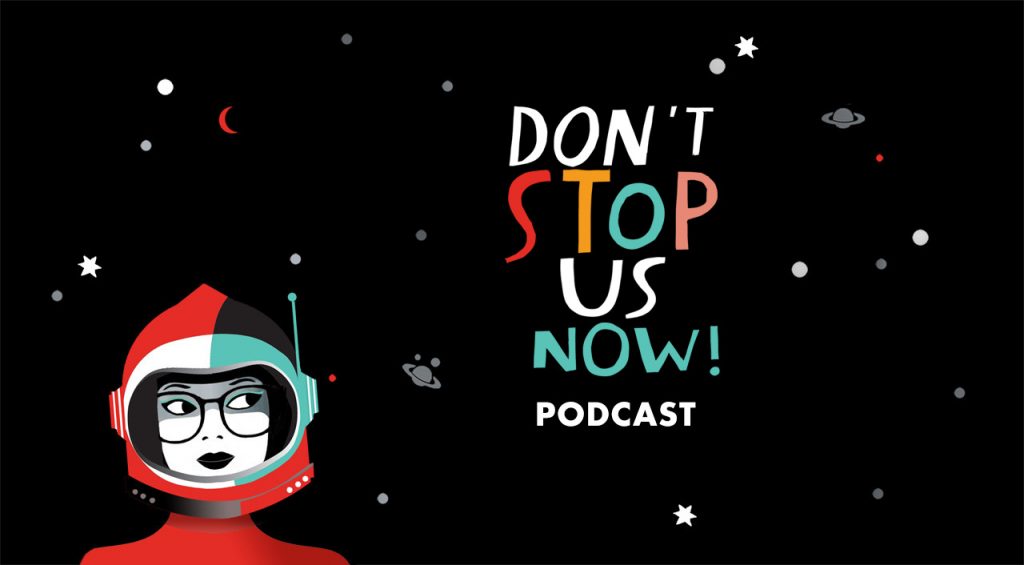 How I Work
Let's move on to podcasts that are not 'female only'. How I Work, hosted by Amantha Imber, is all about improving and modernizing your workday routine, making you a more efficient, productive and happy person. And she doesn't only interview ladies, of course. Surprise-surprise, men also have to work and even have their own productivity and creativity tips & tricks!
To be honest, I was always against this 'female only' concept. Though I'm definitely advocating for gender equality, supporting feminists' ideas and overall cheering for women and their success in all spheres and industries, I also think that we're limiting ourselves when we try to learn from each other only. If there is a successful male figure in your industry, won't you be equally curious to find out how he got to where he is now as you're to ask that from a fellow woman? If you're ambitious, you can always use that knowledge to beat him and succeed even more, right? 🙂
So, back to How I Work! One of my favourite episodes was with Dropbox Australia & New Zealand Executive Dean Swan. He shares how they're changing their work environment by taking the whole team of approx. 50 for a 'work at the beach' day in summer, how they play golf with other leaders of the team in the morning, etc. Work at the beach day? Epic! I don't care if it was a man or a woman who came up with this idea first – I'm totally borrowing it!
Podcasts like How I Work are actually awesome to listen to when you're out of office, traveling and, well, not actually working in the classical sense. Because while you're relaxed and well-rested, it makes it easier to analyse your normal workflow and to come up with the improvements that you can implement as soon as you're back from this solo trip. Casting a fresh eye on your work routine, so to say.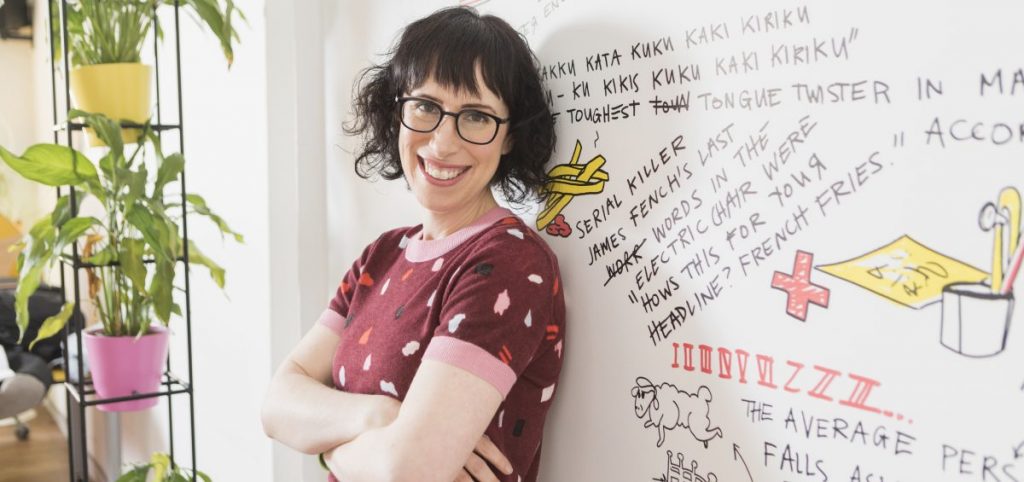 Get Lippy
Let's get one thing straight – Get Lippy is not one of those brilliant, innovative 'breaking glass ceilings' kinda podcasts. Rather an easy-breezy brain gum for those times when you don't really wanna focus on words too much but need a bit of a background noise for while you hike or drive. I don't think I would've listened to that many episodes of Get Lippy, should I not have been the biggest fan of Marie Claire Australia (honestly, THE BEST magazine on Earth!) and one of the podcast hosts is Marie Claire Beauty Director. Sold!
Get Lippy brings you friendly chats with the likes of Miranda Kerr and Kevin Murphy (A-list celebs in the beauty world), though most episodes are more on a theoretical side of beauty rather than interviews: what is squalene, do natural deodorants really work and how to use serums. As a former beauty editor, I really didn't learn a lot from them 🙂 But as long as these topics are something I was writing about myself all the time, can tots understand that episodes might be way more informative for many women.
So, nice to listen to every now and then but not a masterpiece.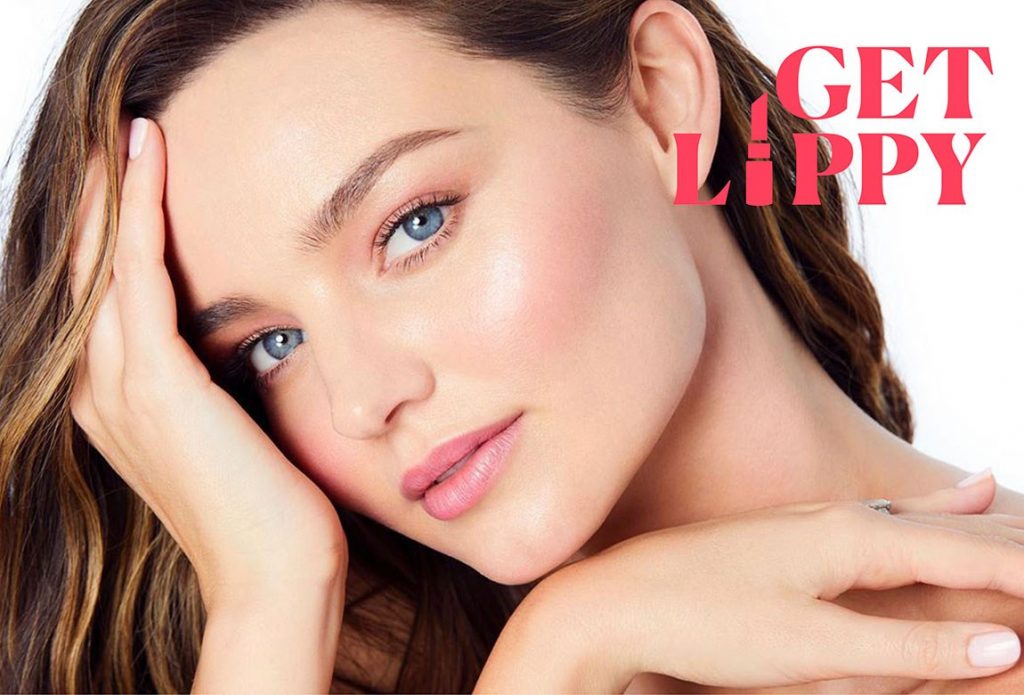 Uninterrupted by Women's Health Australia
Podcast on all things women's health (obviously) and wellbeing. To be honest, Uninterrupted and Get Lippy look like twins to me and sometimes I even forget where exactly was this or that topic discussed 🙂 Maybe, it's because both of them are organized by magazine editors and both are focused on topics that are so close to each other – health and beauty?
Though Uninterrupted has longer episodes, which I personally prefer – it's quite annoying and sometimes distracting to search for a new topic you want to dive into every 25-30 minutes. And while Get Lippy is super-practical with all their serums and deodorants, Uninterrupted is more about abstract mental questions: body positivity and self-love, diet culture, sexual empowerment, period shame, etc. Deep conversations – yes, please!

So, these were my favourite podcasts for women and by women (mostly) that are awesome for solo female travelers. Hope, you liked the list! Follow me on Instagram and let me know yor fav podcasts there – would love to discover something new!
---
Liked this post? Pin it!