We're pretty sure we can hardly surprise anyone with things to do in Hamilton – been there, done that, right? But Waikato is the largest region of the North Island of New Zealand. Sure enough, there should be a lot more to see and do? And trust us, there is! In this article, we will show how to spend a perfect day in Cambridge, this picture-perfect lil' piece of old Europe in the very heart of the region. The best part is that our Cambridge itinerary includes literally zero paid attractions and a good million of positive emotions and beautiful places.
When is the best time to visit Cambridge?
Of course, you can visit Cambridge all year round! But nothing beats Spring or Autumn here. Spring in Cambridge is notorious for the incredible cherry blossom trees. There are so many of them around! Last year we've even filmed a whole video at one of those colourful blossoming streets. Seriously, can you think of a better background for photos or videos?
Golden Autumn brings its own very special vibe to this area. Covered in all shades of yellow, brown, red and green, this town reminds of an idyllic movie set. You know, the one where seasons are too beautiful to be true and heroes do never get cold, no matter how inappropriate their clothes are and how long they stay outside? By the way, you can easily become one of those movie heroes in Cambridge yourself – just make sure you're here on Sunday, for a traditional market. It brings the whole city centre to life with dozens of stalls along the main streets and locals strolling around with their cute dogs, chatting to friends and complete strangers, sipping on hot drinks and shopping for books, toys, organic honey, home-made sausages and God only knows what else.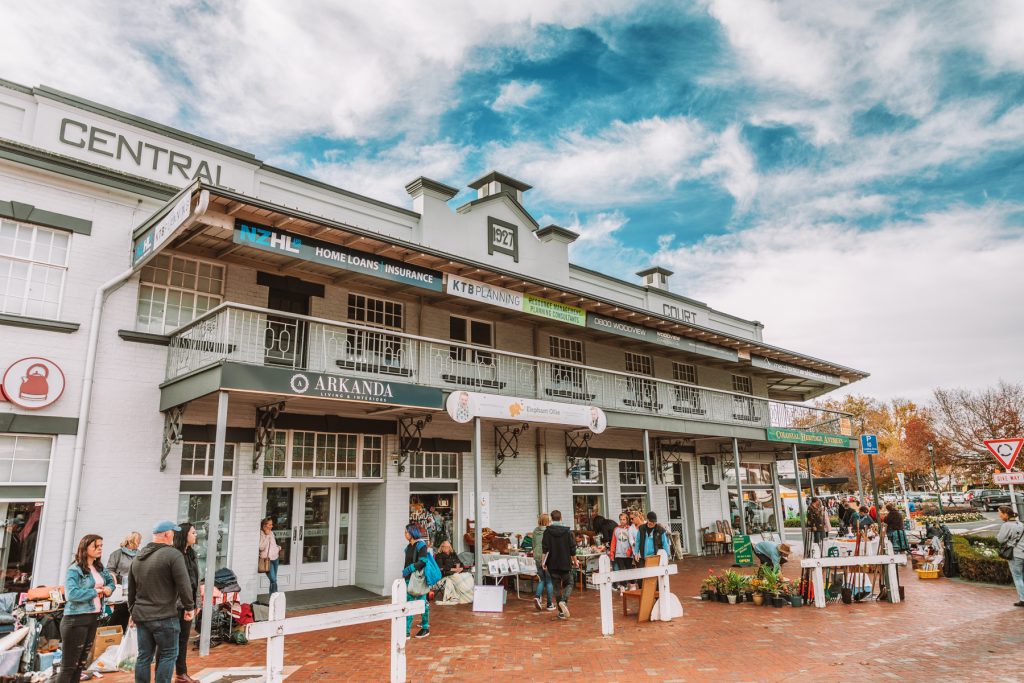 What makes this event even more charming is that everything is happening amongst the beautiful historical buildings. It's like time travelling back to the years when people were really shopping at the outdoor markets located right in front of their homes and not inside the air-conditioned stores that, let's admit it, quite often lack that warmth and soul of traditional farmers' markets. But let's not jump ahead of ourselves, as Cambridge's historical buildings are a big part of our itinerary 😉
Where to stay in Cambridge
When you know there is a busy day ahead, it's always nice to arrive the night before and start fresh the next morning. We've stayed in Cambridge twice and both times – at Kelly Rd. It's modern, spacious, exceptionaly tidy, located right in city centre, has coffee machine and beds so relaxing I accidentally passed out at 8 pm while Alex was still Skyping with his parents, haha 🙂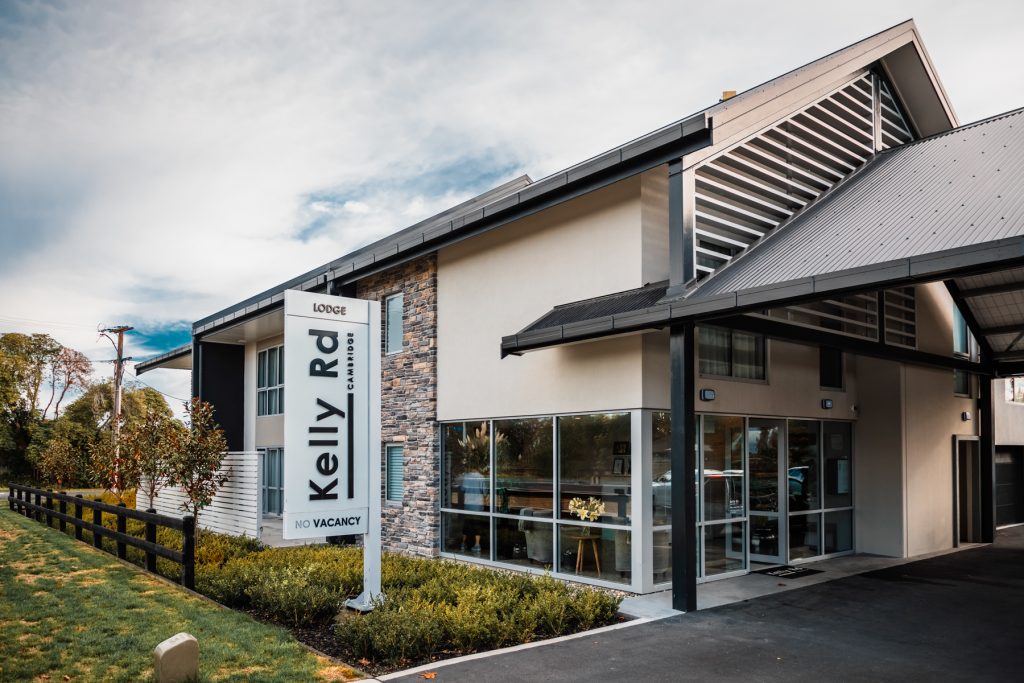 Things to do in Cambridge
'The European town of Cambridge' was officially established in 1864 and many of the local buildings still preserve this historical look and atmosphere, which makes Cambridge a perfect destination for long walks.
To make your tour more exciting and informative, make sure to visit Cambridge Museum website and download Heritage Walks maps. We were using 'Central Cambridge' map to learn more about the churches, hotels and restaurants we were passing by. Did you know, for example, that The Masonic Hotel was built all the way back in 1866? The original timber building was replaced by a current one in 1912 – still a pretty impressive piece of history right here! Not to mention two eye-catching churches, located opposite each other. The old Trinity Presbyterian Church resides here since 1898 (and now hosts a very popular local cafe) and St Andrew Anglican Church replaced a smaller church back in 1881.
This map, by the way, will also bring you to the museum itself. To be honest, we felt so sad and sorry for this wonderful place, as it seemed so lonely with people passing by indifferently and not even looking at it! The entry is free and there are a lot of historic artefacts inside, do not hesitate to spend some time here!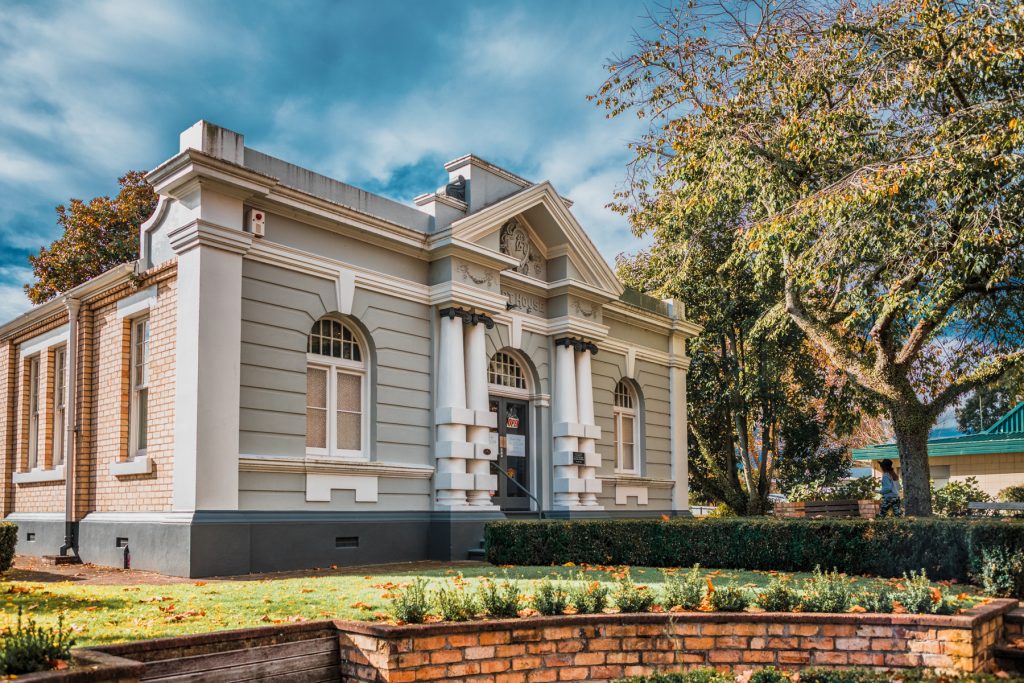 Just 10 minutes drive from from the township is a picturesque Maungakawa Reserve. Take half an hour walk through the bush – it's lush! And it's so cute how so many people are walking here with their pets and you keep on greeting every single fur friend and feeling happier and happier every minute 🙂 The loop ends up at a small grassy field overlooking Waikato. On clear days you can even see Ruapehu and Taranaki from here!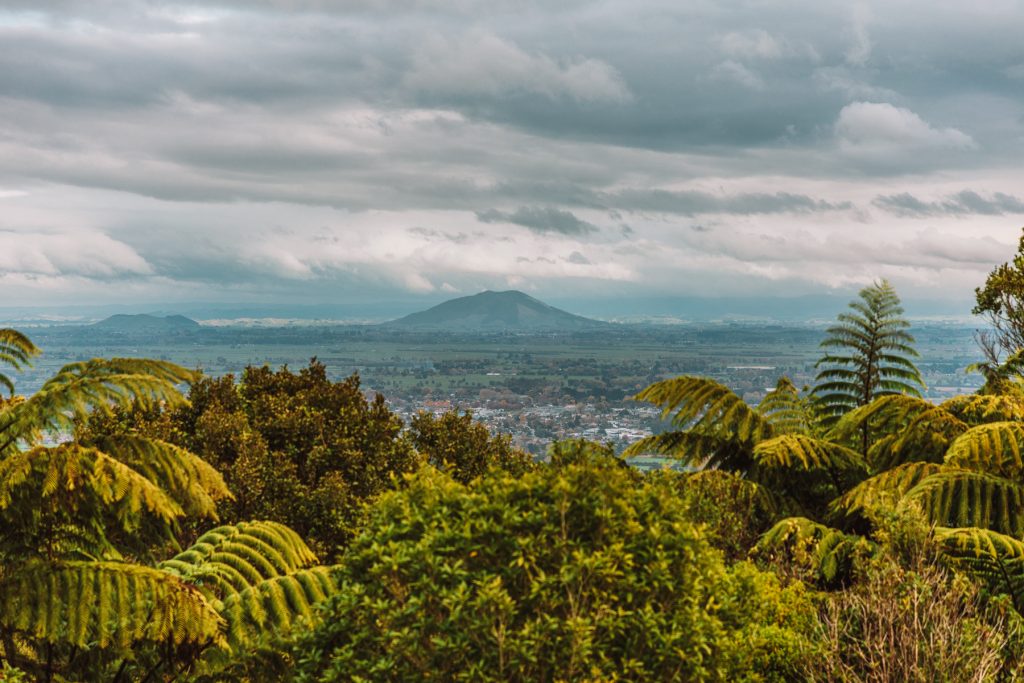 One of the highlights of this day for us personally was Lake Karapiro. It's a man-made water reservoir and a world-class rowing venue. But seriously, all that matters is how impossibly beautiful this place is! Especially in Autumn, when the blue water creates a vivid contrast with the fire of golden leaves and red berries of the trees around. And though an opportunity to cross the lake via dam by car is no doubts very thrilling, don't be too quick to leave this side of the lake. Park your car and get out to soak in the views and the tranquillity of this place. There is an awesome lookout to the right from the carpark (facing the lake) to observe the territory from above or a little pathway down to the water on the left, where most probably you'll be one on one with nature. Pick your perfect spot and slow down!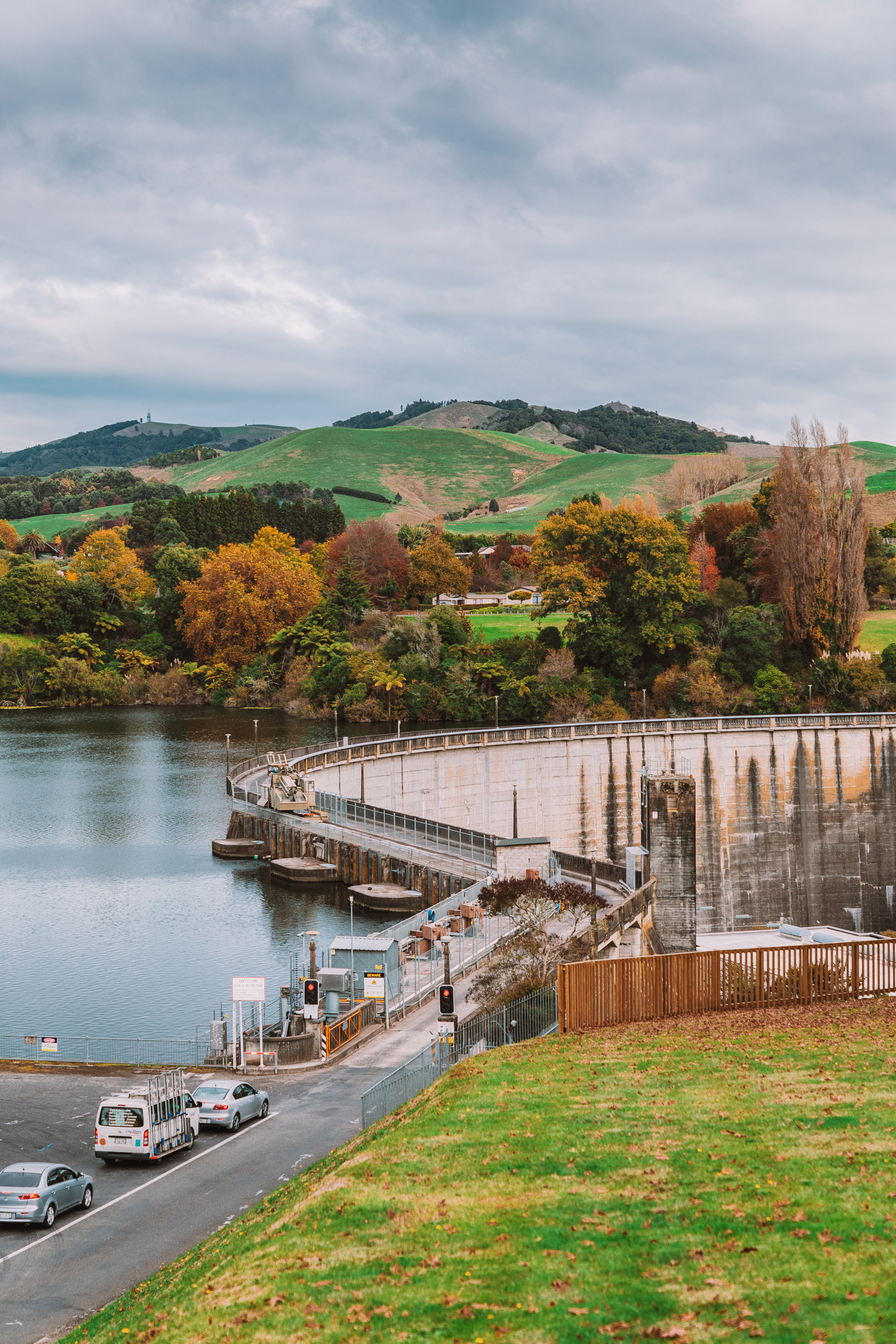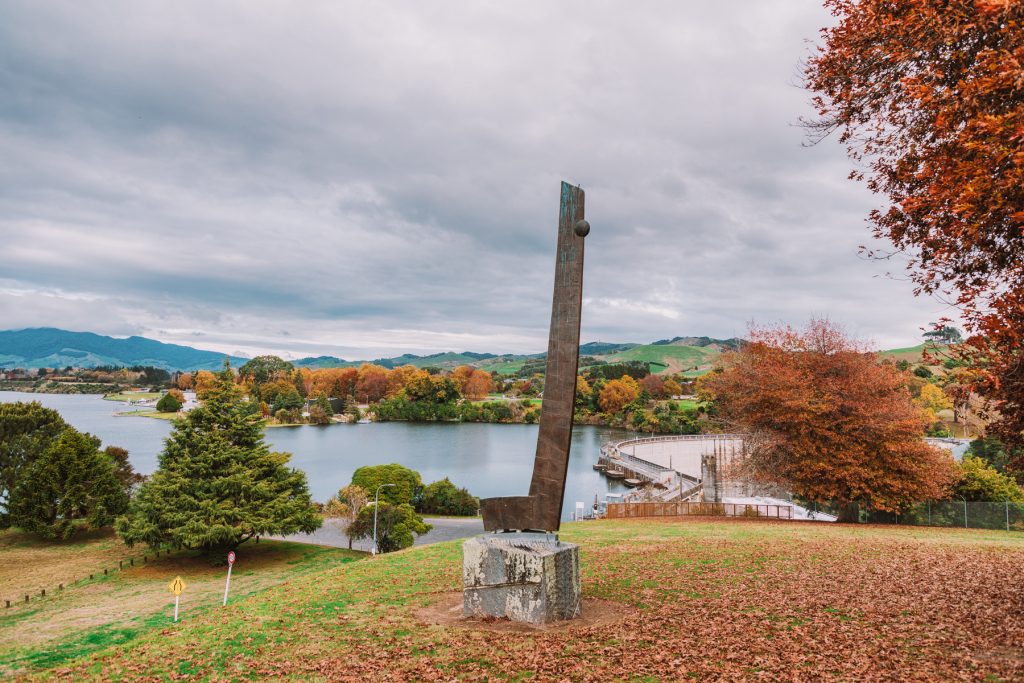 After crossing the lake, continue along the road for a final destination of the day – mighty Arapuni swing bridge. This thing is MASSIVE! 152 metres long, which makes it one of the longest suspension footbridges in the country, and I'm afraid even to think about the height… Just trust me, you'll feel every single gust of the wind up here 🙂
Arapuni suspension bridge was built in 1926 to make it possible for local workers to access the power station. It's just impossible to believe something built almost 100 years ago is still out there, looking safe (almost) and pretty modern! Even more shocking is that Arapuni bridge is located right by the road that we've taken a few times before but literally had no idea something so epic is hiding right next to it. Which makes the discovery even more exciting, right?
This is, by the way, a starting point for one of the best cycling trails in Waikato – the one that takes you all the way along the longest river of the North Island. Told you, this place is pretty special!
To wrap up the day, pop into a cosy local Rhubarb cafe nearby for a hot mug of soup (no jokes, it's really served in big mugs) and delicious pies.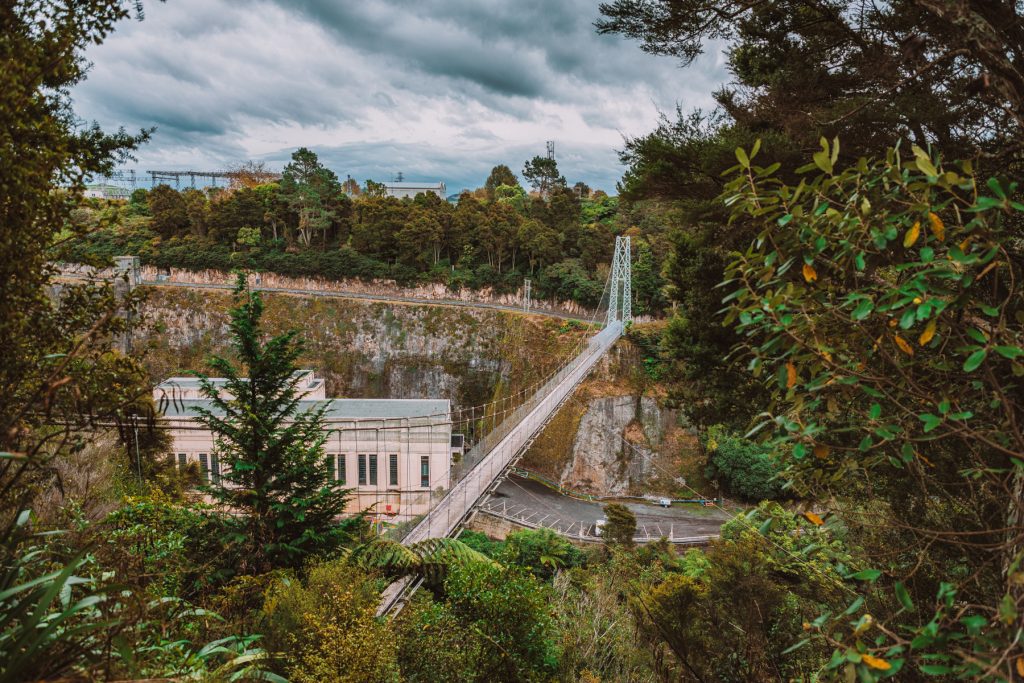 Pin this post:
Thanks to Hamilton & Waikato Tourism for helping us to organise this trip!