Whatever happens with the weather now, it will get better one day. Cause there is summer ahead anyway:) And that would be the time, when we all will suddenly wait for new emotions, impressions and travels. Pereslavl-Zalessky is a good idea for such case. This old town between Moscow and Yaroslavl is made for a 1-2 days trip.
Pereslavl-Zalessky is definitely a good place to be. There are so many historical places here as well as the beautiful spots. The one and only Plescheevo lke for example. Even the winter look at it leaves you breathless. Walking through the city is also really convenient: it's not big and all the sights are marked with special signs.
And I personally liked an incredible atmosphere of this town. It looks a bit dreamy and sleepy. He has no need to demonstrate himself in a best way, he just allows us to have a glance. Its markable places are so friendly and really have special history, you want to hear and to tell others. Let's look at Plescheevo lake, for example. It appeared from a giant ice 30 thousands years ago. And there is that unique type of fish, called ryapushka. Though it's currently in a Red Book, you still can try it in local cafe, for example, well-known "Peter's boat".
One of the rare religious stones comming from IX-XI centuries can be found here. They call it Blue Stone (which actually its true color after the rain). But hurry up – it slowly is covered by dirt and is damages by tourists, wishing to bring free souvenir back home.
Besides there are so many unusual museums in Pereslavl-Zalessky. The most famous is an iron museum. But there are also kettles, train, kvas or tea, Russian fairy and "what Russians invested first". I suppose, it's a perfect variant if your kid is tired from walking from one church to another.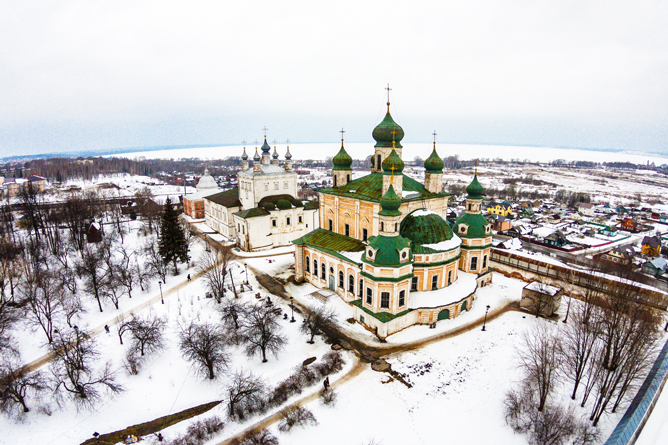 I suggest to begin the excursion with Goritsky monastery. Some people also call it Kremlin, but technically it's not true. Now it runs as a museum.
Monastery is placed on a small hill. So the first thing to be done when you arrive – to enjoy the view from above. There are no skyscrapers or high biuldings here, so the small and colorful houses can be very impressive. We were lucky to lok at them during the sunset, when everything becomes magical.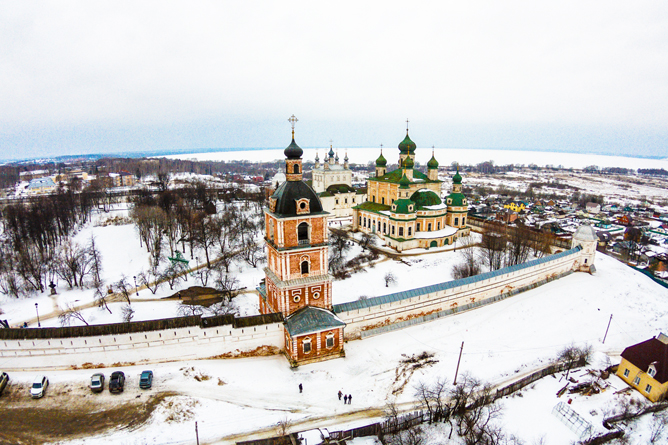 I can talk about Pereslavl-Zalessky for ages! But do you want to visit it? Or where would you prefer to go?