Getting ready for Quiksilver New Star Camp in Sochi, we, honestly, had no idea what to expect for. Alesha was never on ski resort before and I only visited Switzerland, in winter, but still have never seen those in Russia. That's why first days were all about surprising about how beautiful and wonderful was everything organized there. Right after arriving we went to the cafe-grill on the main square and enjoyed sun and delicious food there and couldn't believe there are five more days of a pure happiness and a unique atmosphere of a great snowboarding community.
Today I'm going to show how a vacation in Krasnaya Polyana during Quiksilver New Star Camp looks like and how much it can cost. Trust me, comming here once, you will not wish to go anywhere else!:)
All seasons resort "Gorky Gorod"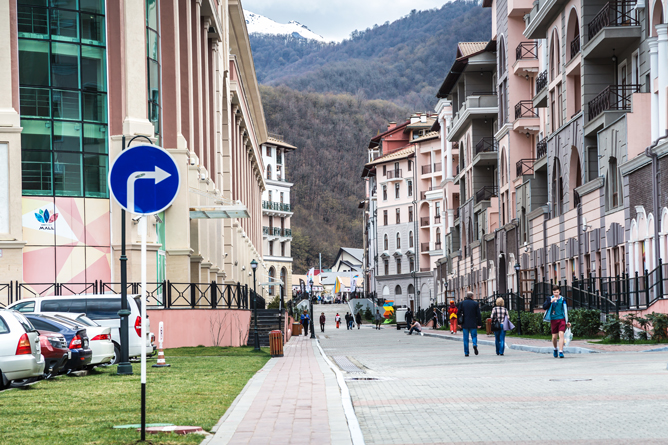 "Gorky Gorod" is one of the Krasnaya Polyana resorts. And yes, it was the main surprise for me:) I was always sure there is only one Krasnaya Polyana, where the Olympic games were held. And there are several resorts! By the way, it will only take you a couple of minutes to get to the exact Krasnaya Polyana by car.
It will tke you about 40 minutes and around 1 500 – 2 000 rubles to get to Gorky from Adler on a taxi. The first think you notice, getting there, is how wonderful the architecture. It is very cozy and beautiful there, all the buildings are made in one style and are surrounded by crazily beautiful mountains. Outdoor cafes are placed here and there along the street.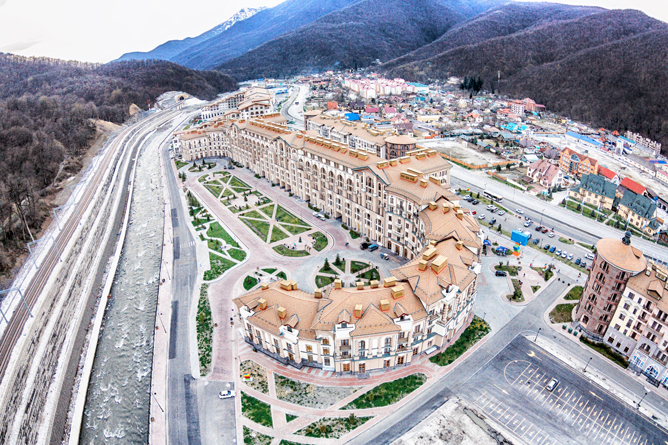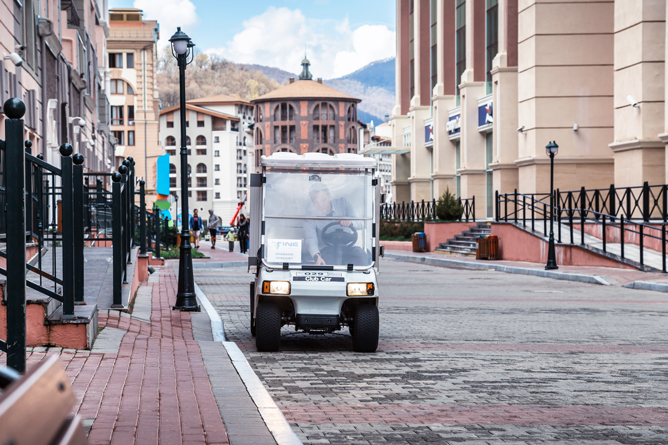 The funniest thing about Gorky Gorod is how it's "living" part devided into two pieces: on 540 and 960 meters above the sea level. They are connected by cableway during the day and with special buses at night. I had an impression that 540 is somehow more party-like height. There are a gret shopping mall, aquapark and cinema here, as well as a great amount of cafes and a luxury Sky Bar for a night out. You can stop at apartments – the cheapest and the comphiest place to stay, in a 3 – stars Gorky Plaza on a main square or in a five star Marriott here.
The atmosphere here is so relaxed, everyone are enjoying the chilling and doing nothing. On the second day you notice how your walk becomes slower and way more relaxed. Who needs a rush here!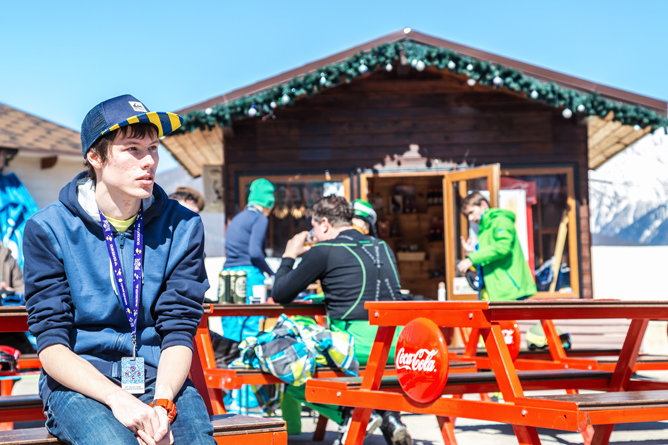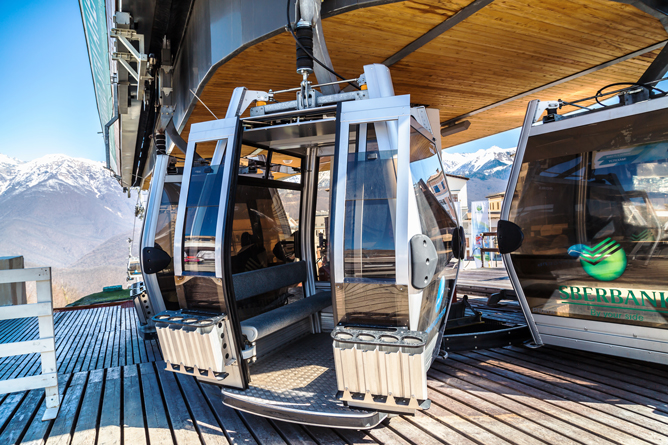 Max height you can get up here is 2 200 meters. From here and down to 960 meters you can ski or snowboard on one of the tracks (with a stop at 1 400). How cool is that – snowboard down to your hotel! Though at the end of the season tracks from 1 400 down to 960 are closed already, cause snow in Sochi is not a long staying guest.:)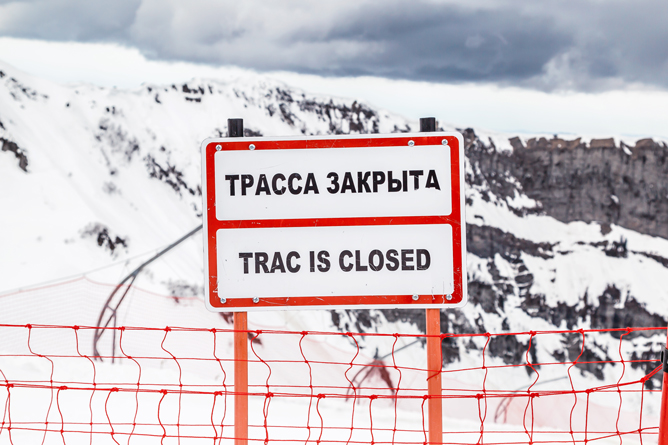 And while you can already sunbath at 540 and 960 it s still like this on 2 200: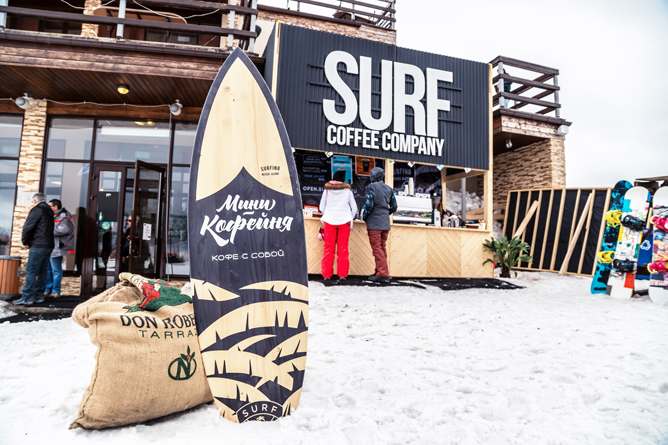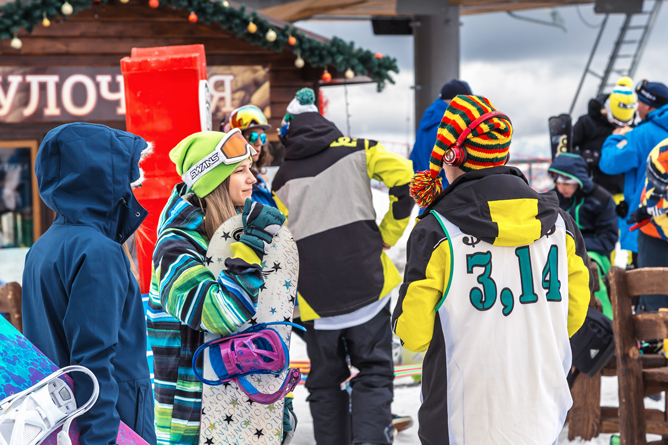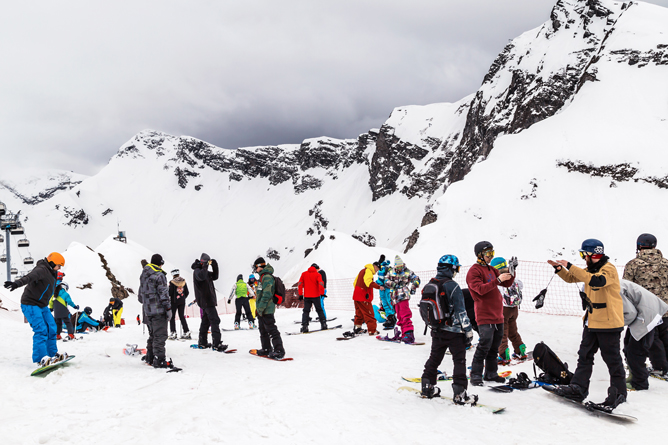 On weekends it gets really crowded in Gorky Gorod – lots of tourists come here to enjoy the views from 2 200. You can as well enjoy a little in our previous post – "Krasnaya Polyana. Panorama".
And here is the view from 960: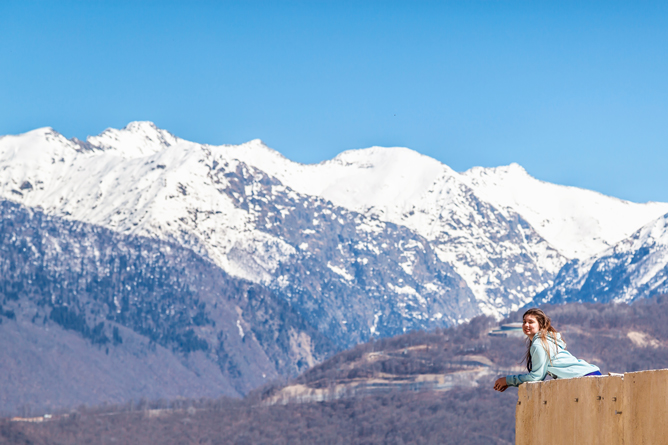 Apart-hotel Gorky Gorod Apartments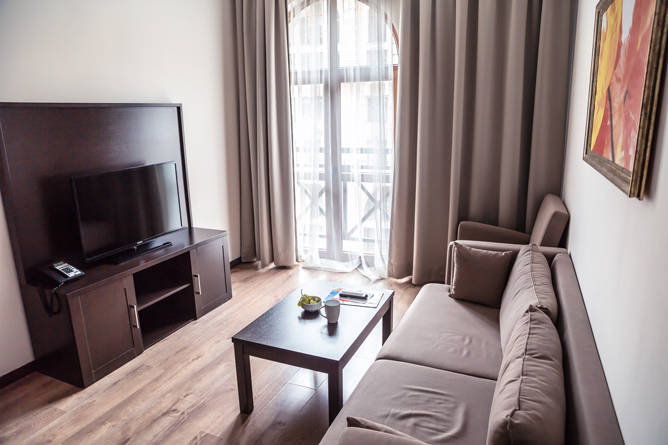 During Quiksilver New Star Camp we stayed at apartments on 540 meters. I want to show you a bit more of those, cause it's a really outstanding way to have a cheap but luxurious holidays in mountains.
There are different types of apartments there. We were lucky to live in those for 4 people: two bedrooms, big living room and kitchen, two bathrooms and terrace. A total filling of living in your own flat, where someone as well cleans every day:)
And can you imagine how crazily cool it is to have a breakfast at a terrace after a morning run by a river?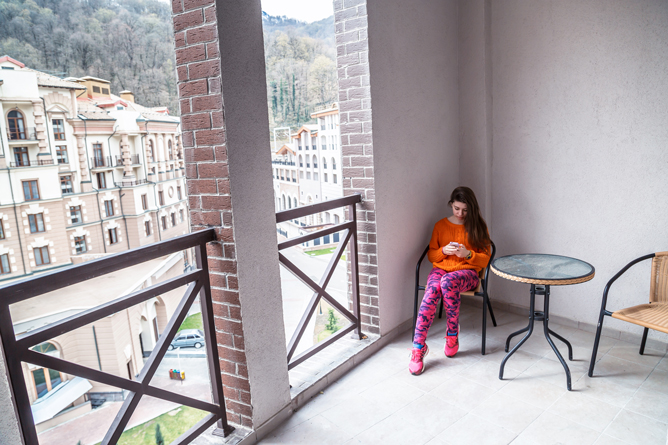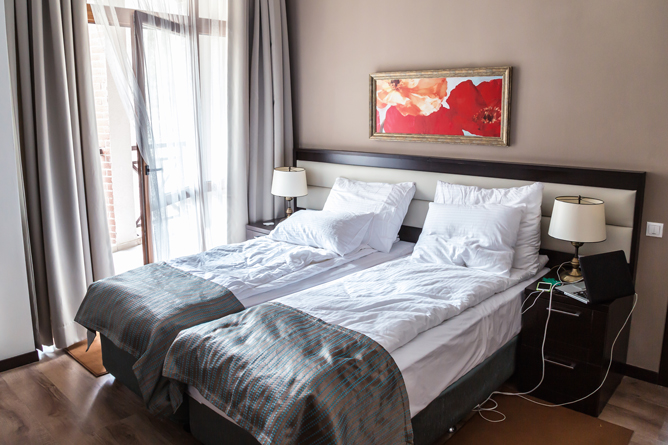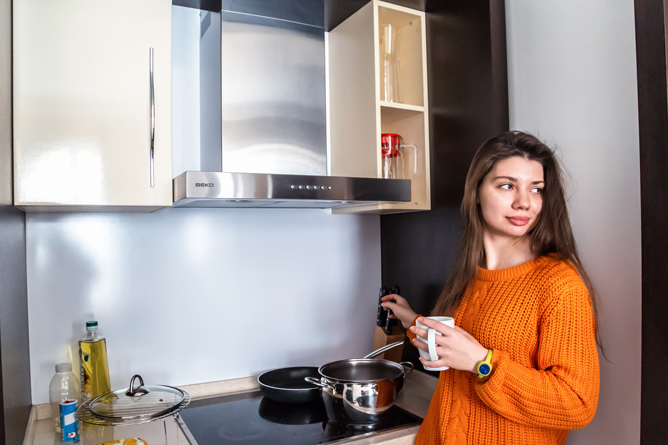 Breakfast can be asily cooked with the products bought in "Perekrestok" in a shopping mall. There is also Cinnabon bakery, by the way – this morning food you will remember forever:)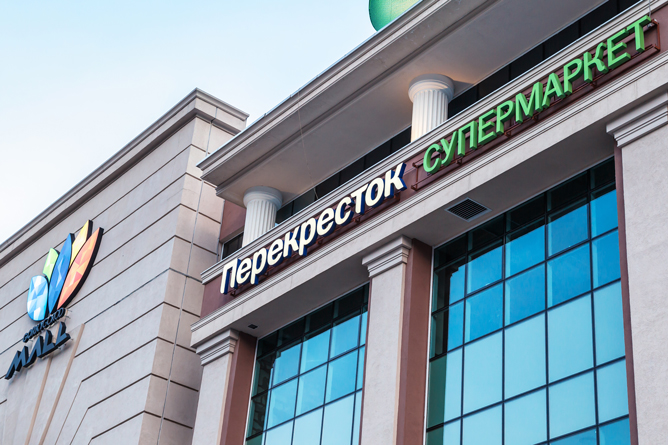 Apartments cost from 2 450 rubles per day. I'm not sure, but I suppose it is for a one bedroom, cause they asked 800 rubles per person for two bedroom during the camp. Just think about it: 800 rubles per person! It is cheaper than any hostel somewhere in Vladimir! And you save even more by buying food in supermarket. What a nice way to have a cool holidays not trying to feed the budged badly.
Our entry: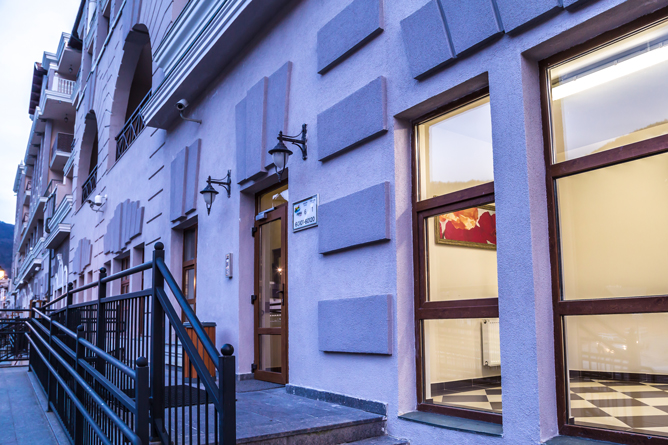 Terraces: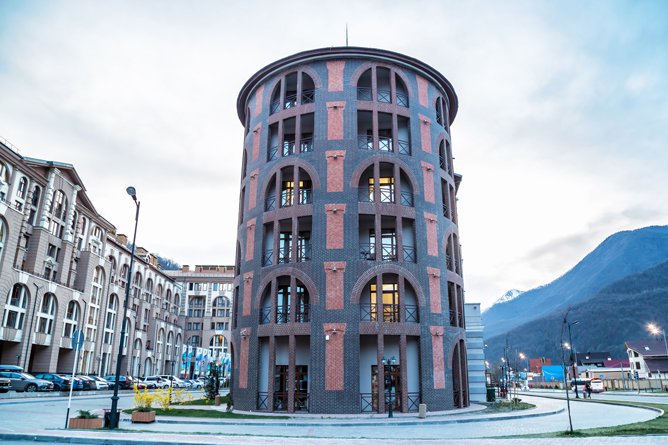 Why does Gorky Gorod become even better during Quiksilver New Star Camp?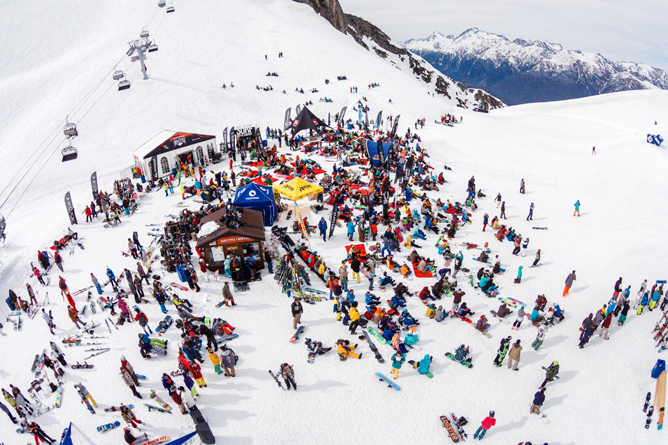 You know, I'm really happy to arrive here for the first time exactly during the camp! There are a lot of activities in Gorky during every season, even if you're not a rider: mountain biking, eco-walking, interesting reserve or a world biggest hanging bridge (with a budgy jumping spot), saying nothing about Sochi with its sea. But camp organizers planned a lot more and prepaired special discounts for guests. Even without all that people would have enjoyed the camp, but additional possibilities made everything way better!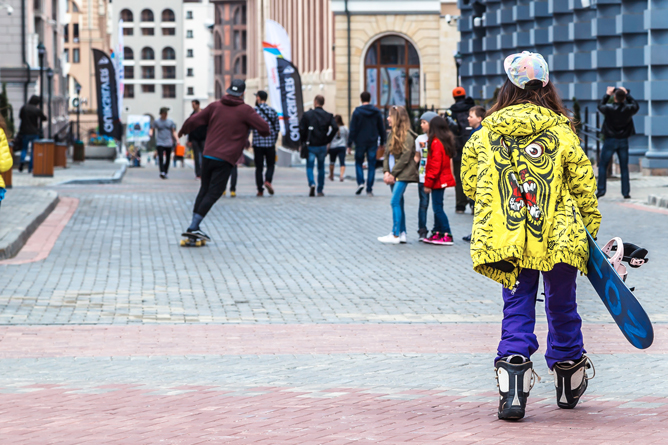 Every height of Aibga mountain is covered with special cam pranding. The first and main thing you should do after arrival – find New Star Camp headquarters (look for a loud music, coffee smell and lots of people) and register. You will get special badge and here all the fun begins. There are not many people beside camp participants during this time of the year, so everyone around are with those badges what makes the atmosphere of a closed club even more outstanding.
The perticipant cart costs 1 700 rubles for less that 3 days and 2 700 for more (who stayes longer as well gets special T-Shirt with camp branding).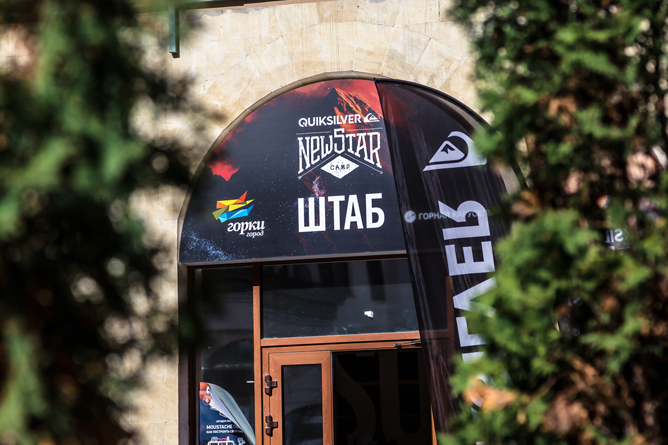 By the way, guys, in case you need a new swimsuit , equipment or just a hoody for every day, wait a little till the next camp (it's only a year ahead, haha!), because only at these days ou can get everything with 50% discount. Sounds amazing!
Discounts are also organized for ski passes (1 100 rubles instead of 1 800), aquapark (500 rubles instead of 700 or even free if the tracks are closed), for food in many places. Snowboarders this year especially loved "Bushe" at the main square. We went there once – portions are really huge! Order twice as little as you want:) And I can as well understan why they liked this place: there are only different barbeques and burgers are surved up the mountain, so you want something more traditional at the end of the day. But the total price and the old style but loud music are not adding any good.
Much more I liked it in Moscow restaurant. It is a buffet and with a camp discount you can have breakfast for 450 rubles and lunch for 540 rubles. That is how our lunch looked like: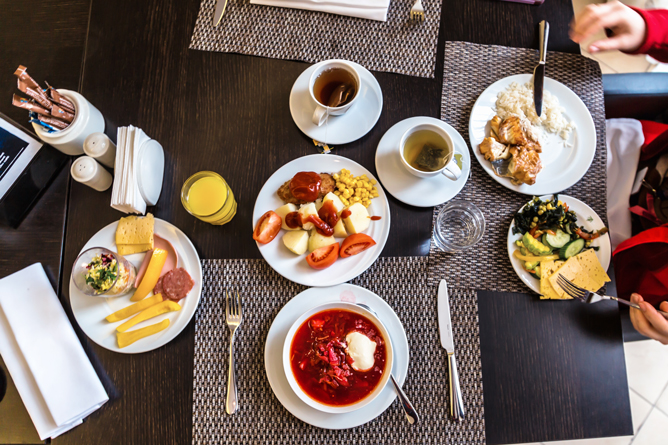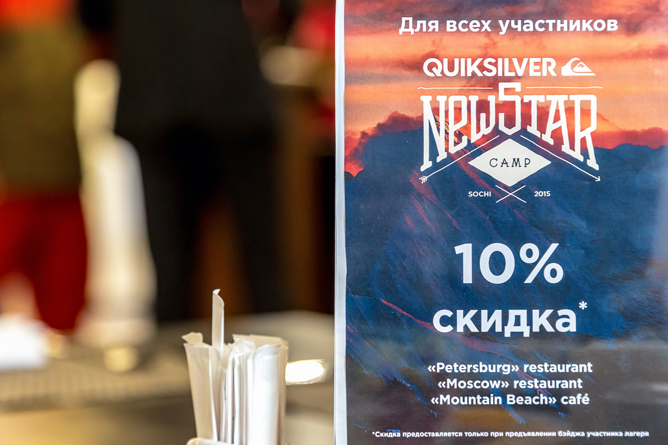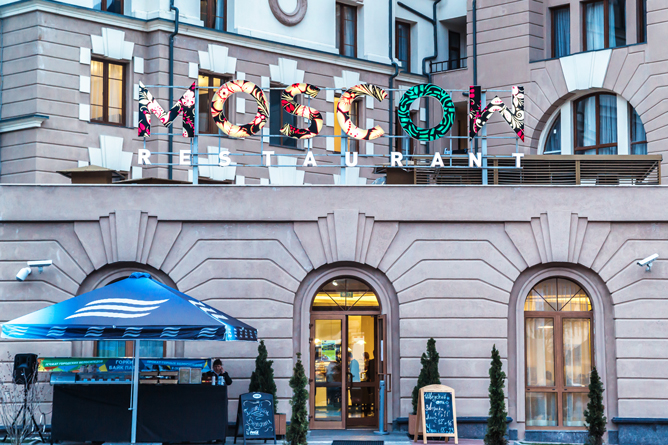 Perhaps, they don't have a great variety, but "eat all you can" is definitely my style:)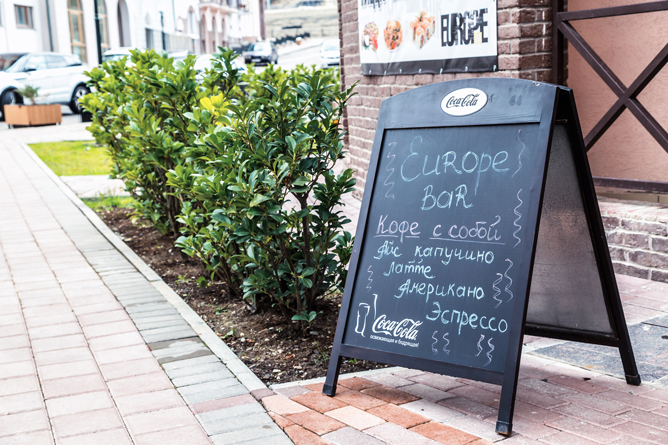 Special snowboarding park in Quiksilver New Star Camp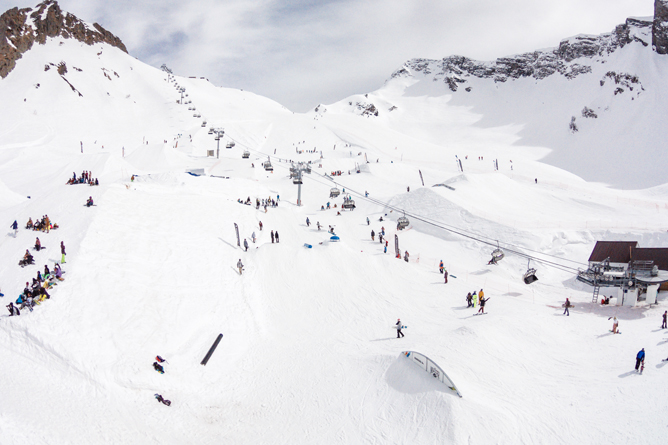 The main pride and the reason to come for many people is a unique snowboarding park, built specially for the Camp. Park is placed in between amazing mountain peaks, called "Circus-2". It is made specially for the Camp with the help of the best european technologies. The giant trampolines as well as small ones can be found here, some figures for jib sessions and an enormous pillow for training backflips.
Be ready to ride a little down to the park or take a scary open cableway abowe the rocks. All about adrenaline!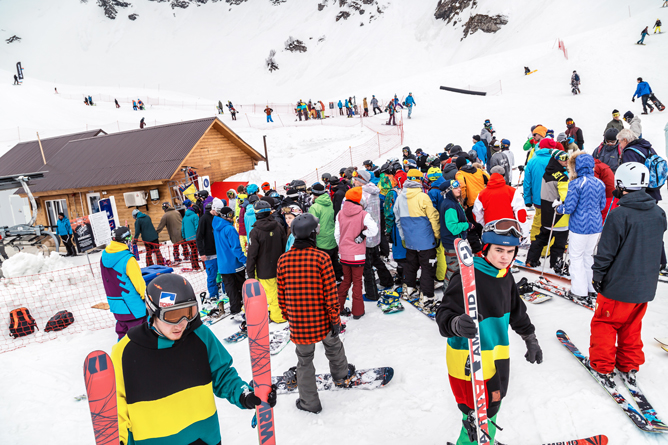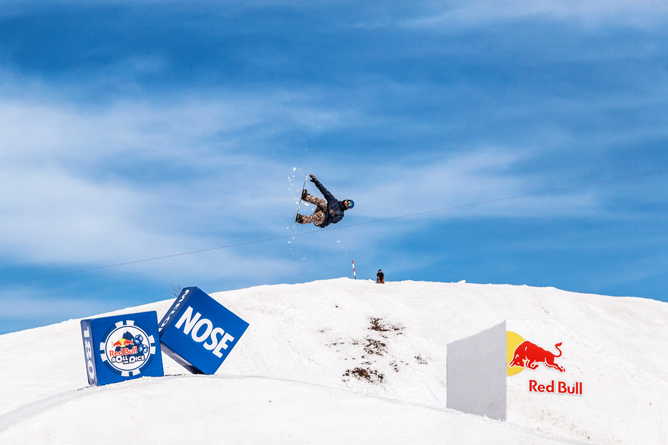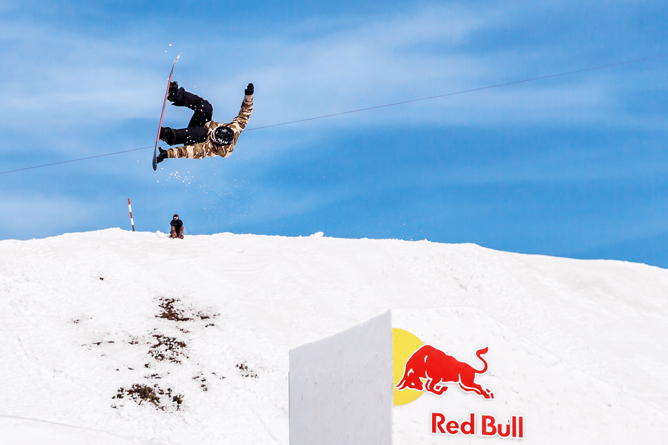 All the most exiting things during the Camp happen here. For example, all the contests: Red Bull Roll the Dice, Nissan X-Tour finals, women ROXY contest, downhill and others. You can enjoy the proess from a comphy lounge zone with coffee and pillows: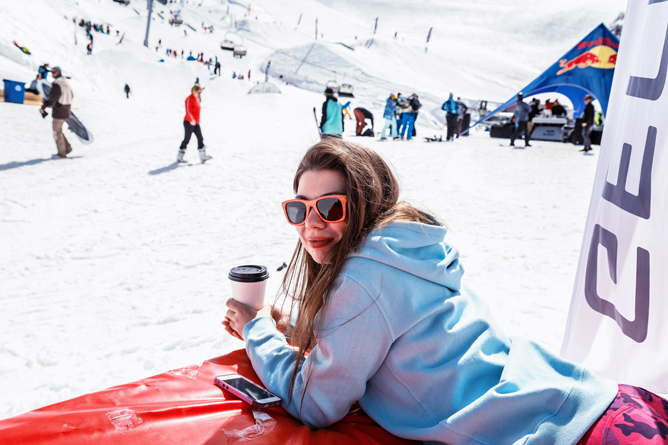 Those who are tired from doing nothing in a chill out, can take one of the pro-riders' workshops. We managed to watch the one for girls by Yura Gavrilov. Girls tried to make their first trampoline jumps and were really exited by how patient and attentiva Yura was.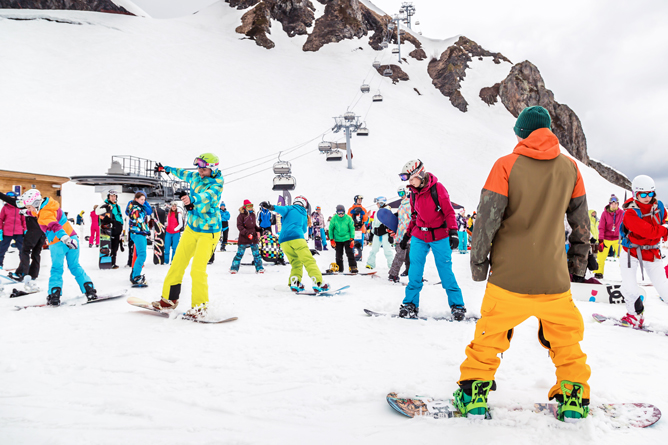 What to do in a camp, if (or while) not riding
I already told, how much I liked that organizers also planned out-of-tracks activities for campers. So, what else can you do these days in a camp?
Every morning there is ROXY-yoga for everyone. In a good weather everyone go to the Solis hotel roof on a 960 meters. I was lucky to join it!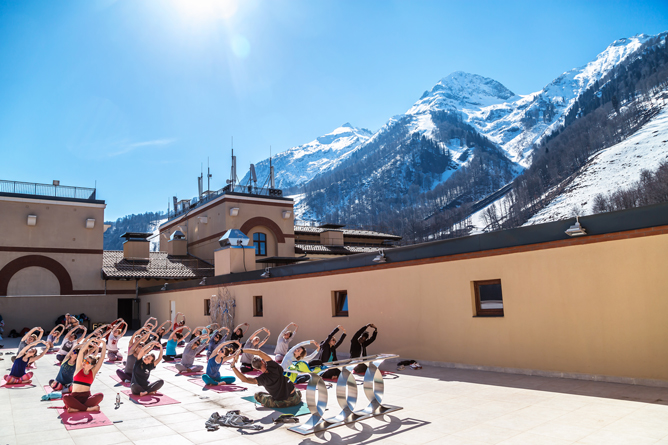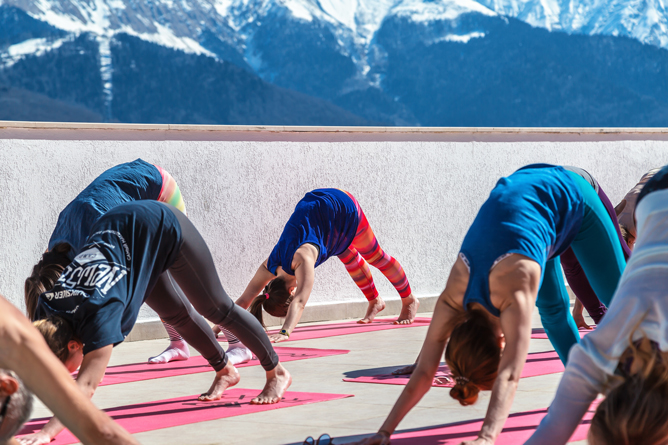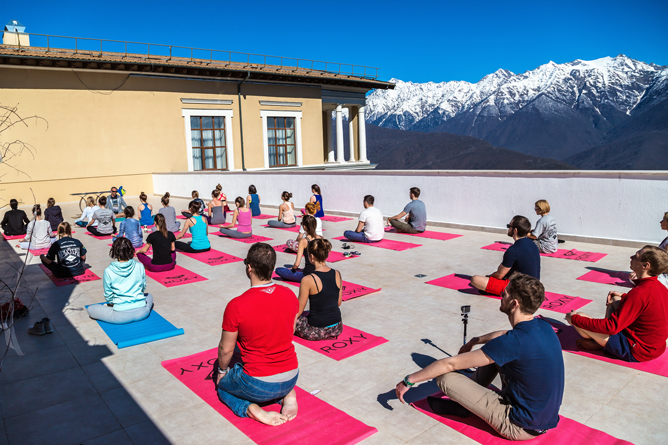 Every time I understand and fall in love with yoga more and more. This time I felt so easy and clean after breath practices! May be, I will even be ready for a complete yoga retreat soon!:)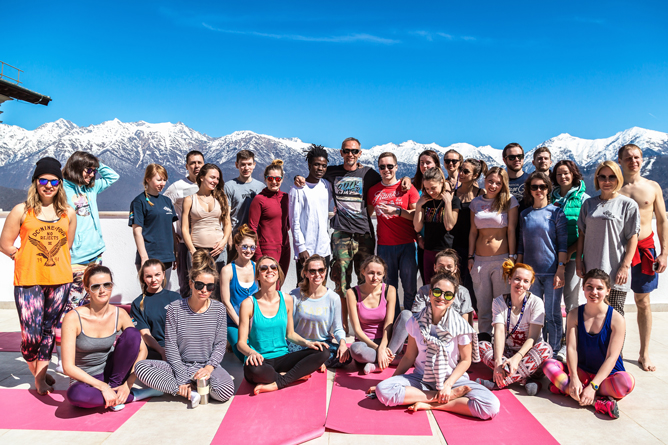 Yet another cool and useful activity for campers are workshops from the snowboarding industry pro's. You can learn how to improve youe skills, take care of your snowboard, make a profile or even built a park!
Workshops are held in a special New Star Bar, where everyone can relax with snacks during the day and party at nights. All the parties are free for Camp guests by the way!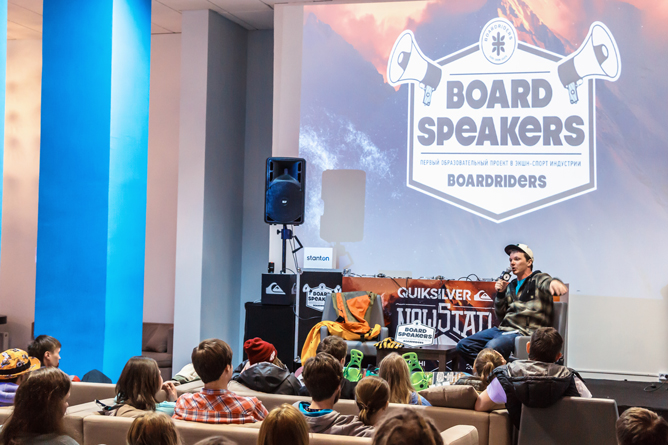 One more activity is a skate and BMX mini-park. You can borrow equipment if you don't have it with you.
So, my friends, now you see that there is no chance to feel bored in Gorky Gorod. Even if you're not a rider, it's still way more exiting to spend time in mountains that on the beach. You should by no means try it! Or repeat:)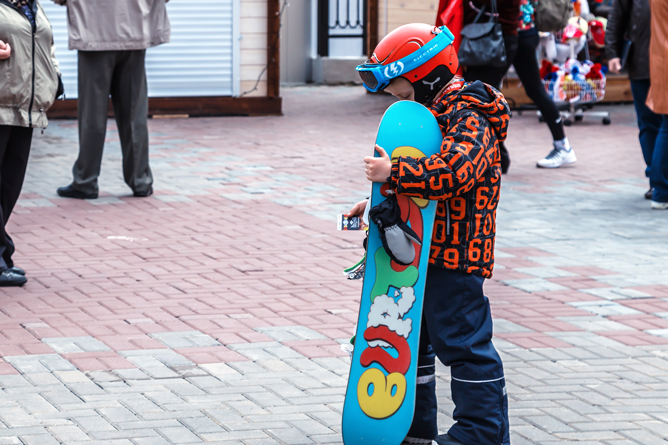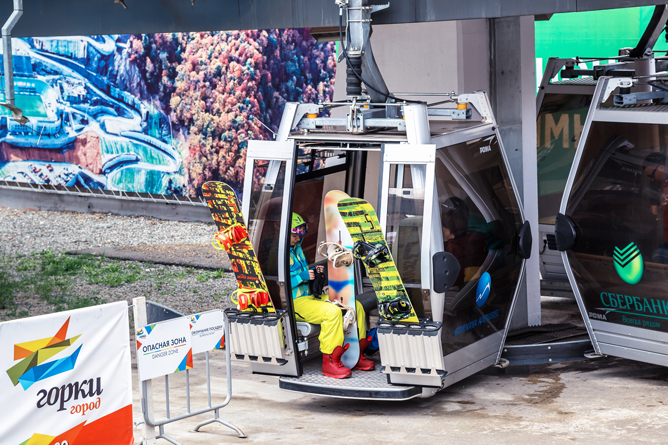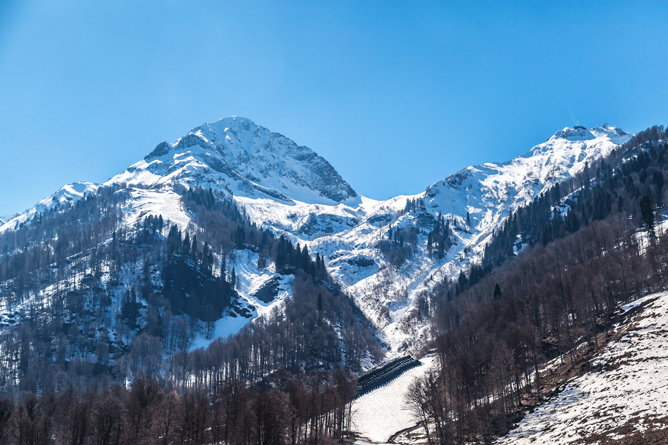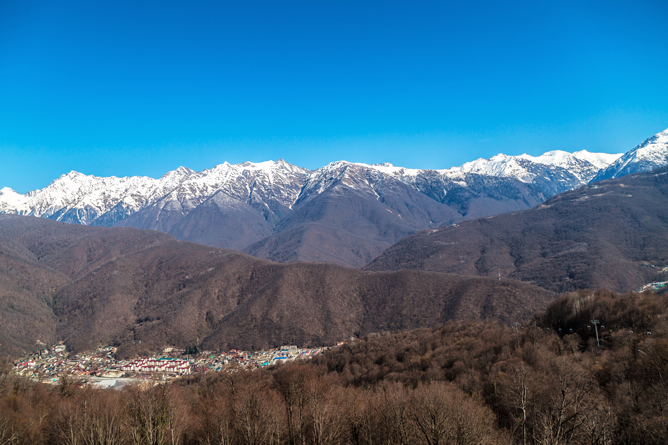 What do you think about this idea and this place?