Though Quiksilver New Star Camp runs till the 5th of April, for us it finished yesterday. And I'm currently having some kind of addiction: I don't want to work, eat sweets all the time and waiting for the sun impatiently. I'm not sure if this post will hurt me even more or will be some kind of relief, but today I'm going to show yu some really cool panoramic photos of this camp and those crazy mountains, that surprise and inspire.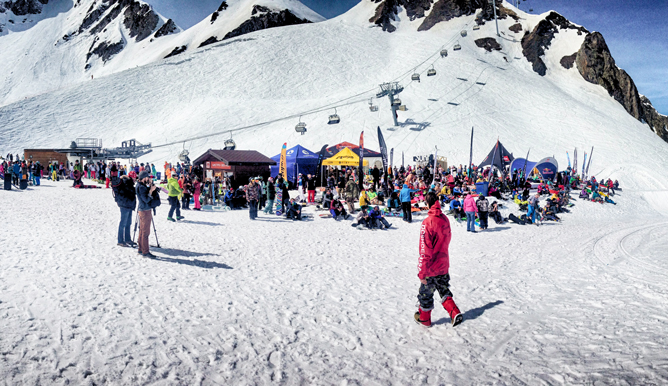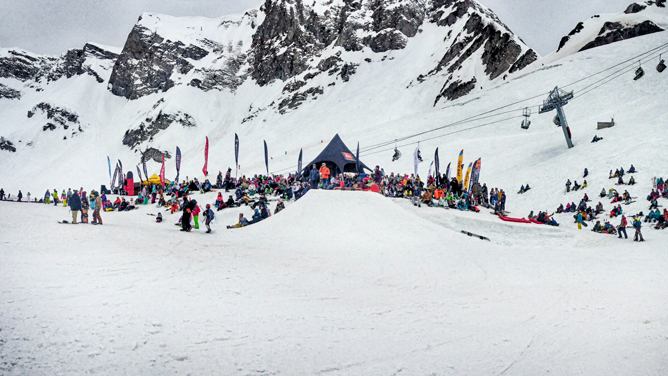 The craziest thing in Gorky is chill-out zone in Circus-2 (skiing zone that looks like a sphere, placed upside down). You can have a snack here, drink delicious coffee or just relax on a giant red pillow. What is the favorite way to spend all day long for many visitors, as you can see.
What I especially like about sunny weather in mountains is the fact how warm it becomes. It is very important not to forget about sun creme there.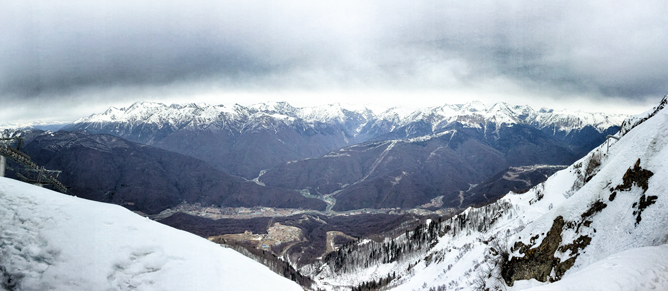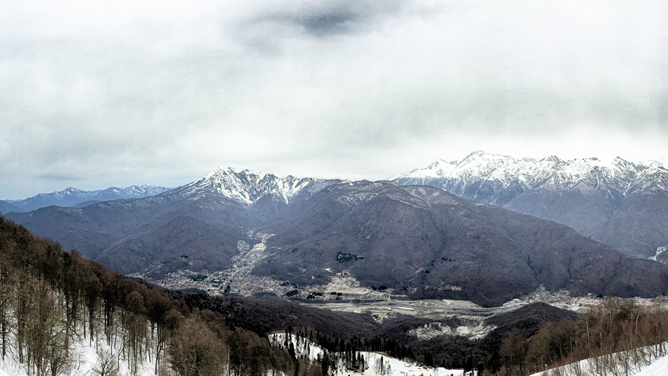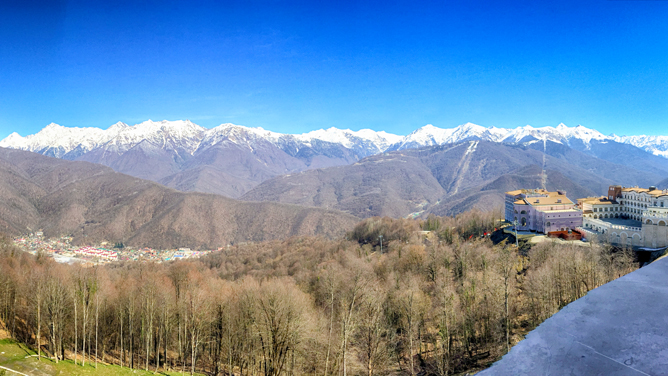 Thi highest peak there – 2 200 meters above sea: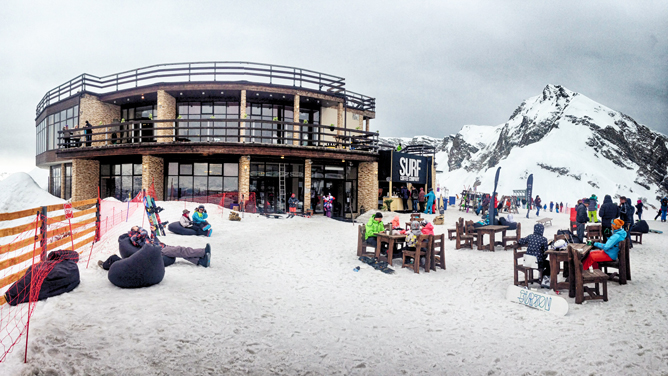 During our stay downhill ended on the 1 400 meters high. On a high season you can continue on going down up to 960 meters.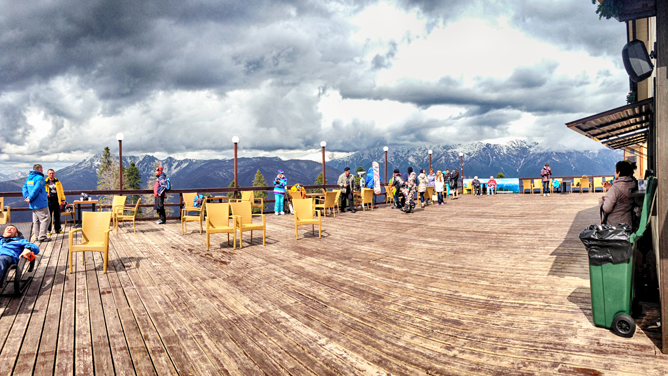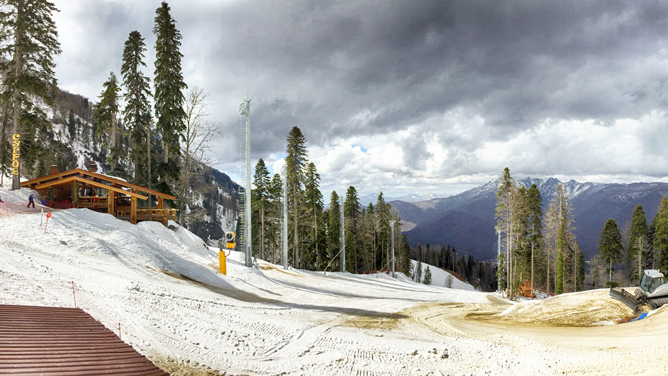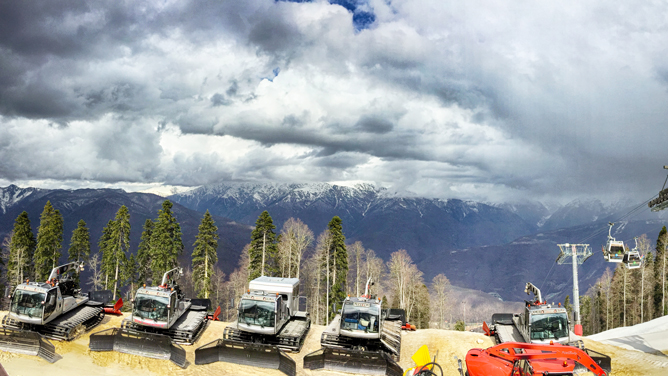 And the resort itself during the day looks like movie decorations. In a moment when movie is finished, but the decorations are still there.
We decided to spend our last evening in Marriott spa. It was soooo cool! I liked it a lot.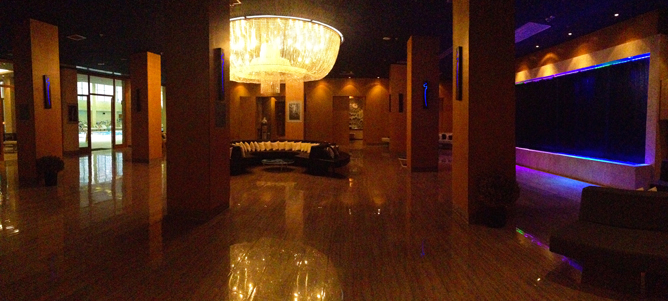 That are only a couple of photos made with our iPhones. But how much I want to be there again! I don't know if it's right to post these photos now or I'd better live over it. How do you survive after really fantastic journeys?