"Don't move!" – I shout.. or whisper? I whisper-shout to Alex, who basically did nothing but one very quiet step. I immediately feel sorry for overreacting. Of course, he knows what to do! We've been waiting for this moment so long! A chance to see kiwi bird in the wild…
Alex freezes. The sound behind the tree gets louder. It's the kiwi bird! It's definitely the kiwi bird! Once you hear it, you know you won't ever confuse it with any other forest creature. The night is pitch-dark and our red torches barely break through the dense, almost palpable darkness (kiwi birds don't see very well, so the white light is blinding for them and an absolute no-no if you want to spot them). We're so quiet, it almost feels right to even stop breathing… Like a ninja, Alex reaches his camera and brings it in front of him making absolutely no noise.
We wait.
We wait.
And listen. The kiwi bird is there. Stomping, rustling, searching for food. It's a magical moment. We don't move for a good five minutes. Birdie gets closer. And closer. We listen. It feels like we only need another quiet minute – and it'll step out of the dark bush of Tawharanui reserve and our dream will finally come true.
Suddenly, a group of VERY LOUD kiwi bird fans appears in a distance and our invisible friend escapes immediately. Not this time, apparently. Not this time…
Yet, we look at each other and smile. (I guess, we both smile as I can't really see Alex's face in the darkness. I def do). We didn't see our mysterious birdie but it feels like we just had a long conversation, a nice walk under the stars with our new friend.
We hold hands and walk further. This night will definitely be one of those special memories will be going back to again and again.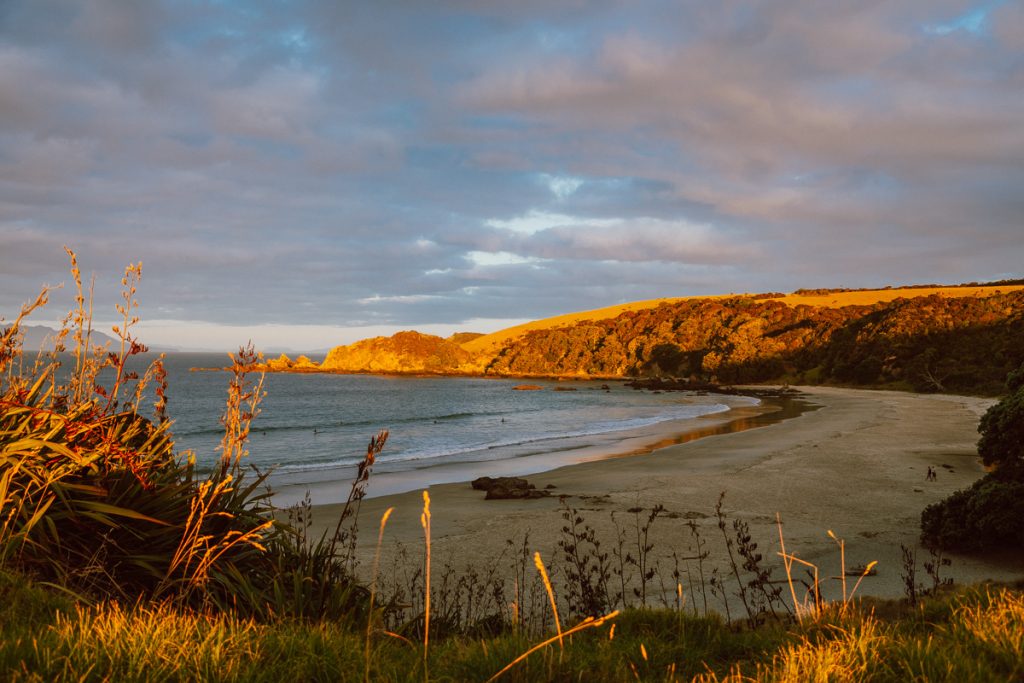 First 40 brown kiwis were introduced to fenced, pests-free Tawharanui reserve in Matakana back in 2004. Now there are already over 200 species running around the native forest. And guided Kiwiness Tours are taking enthusiasts like us on a tour to find these gorgeous nocturnal birds all year round.
Vanessa Wards, Kiwiness Tours founder, grew up at the reserve – we've even passed by her childhood house on our way to car park. She knows and loves the area and is happy to share it with the visitors. The price of such tour is $95 per person and, of course, you're not guaranteed to spot a kiwi bird though it happens frequently. But even if you're not lucky, you'll still learn a lot about them and the area, will be treated to delicious cookies and Milo at dusk and will get a chance to enjoy breathtaking night sky over one of the most beautiful beaches in Matakana with literally millions of stars and the enchanted bush that looks completely different and unknown after the sun disappears behind the horizon.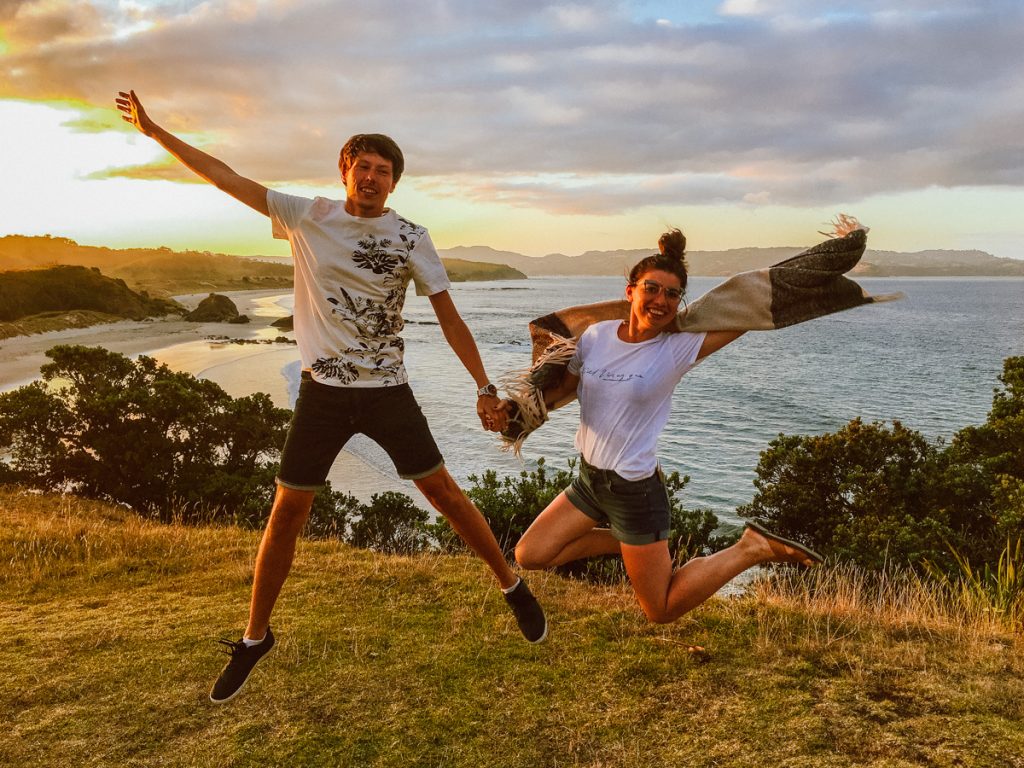 ---
---
Liked this post? Pin it!