Willing to now, how does the last person on planet would feel like? Especially, when it's not just a planet, but something like Mars? Just visit Kemeri – Latvia's national park located in 50 kms away from Riga. Those amazing mossy swamps are not like any other scenery of the Earth: they are rusty green, stationary and very, very deep.
There are several unique things and activities on our planet to dream of experiencing about. And walking through the swamps with a narrow wooden path, in my opinion, is one of them. You can choose one of two options – short path (about 1,5 kms) and long path (about 3,5 kms). The second one also contains observation point to explore this outstanding scenery from above. Of course, we have chosen the second one:) Despite even the worst ever weather conditions – it was raining badly all the time and at the end we even caught the snow! But that was not too bad, honestly, cause on the way back home you can easily make a warming stop in one of amazing Jurmala cafes (exactly what we did!).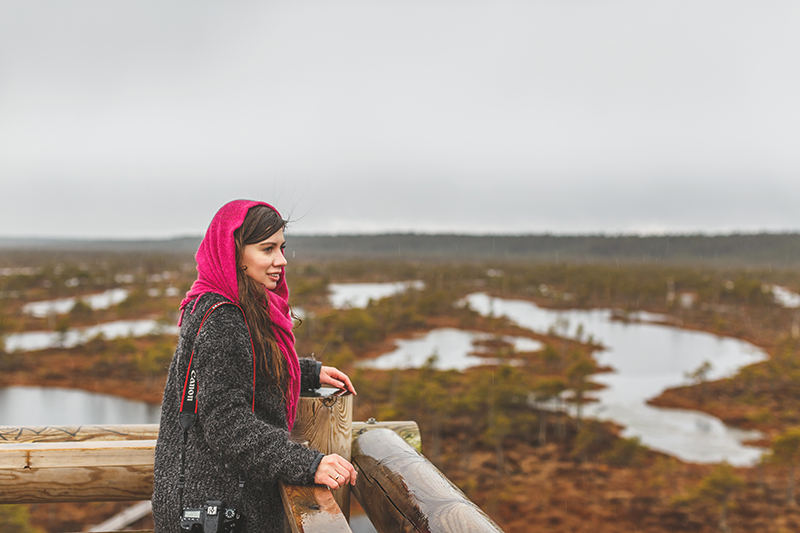 It's obviously more convenient to come here by car. First of all, to avoid walking 4 kms towards the final destination:) And secondly, because the route would lead you through the national park itself, so you will have a great opportunity to enjoy those old beautiful trees from the car window. Just don't muss your turn! We did and spend 20 extra minutes on finding our way. Note: from the Kemeri visit center, where GPS would bring you, follow the map, shown there and dive into the deep forest on a slightly visible pointer, drive along the cemetery until bouncing into the parking lot. That's it!
The first part of the walking tour might seem to be only a prologue, but is not an inch less marvelous, have a look! The best decorations for a Hollywood fairy tale! By the way, this wood looks uninhabited, but in reality contents about 25% of local birds and animals from the Red Book. There are over 200 types of birds (saying nothing about 900 types of ferns!).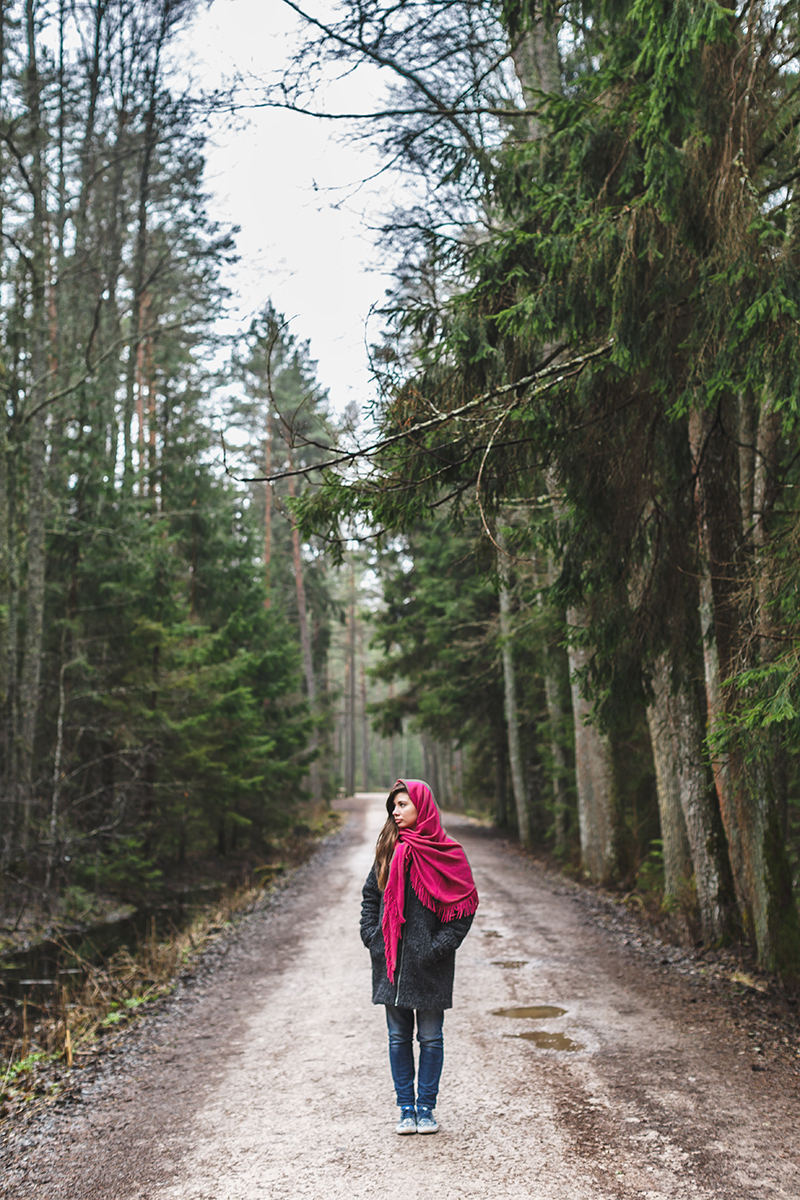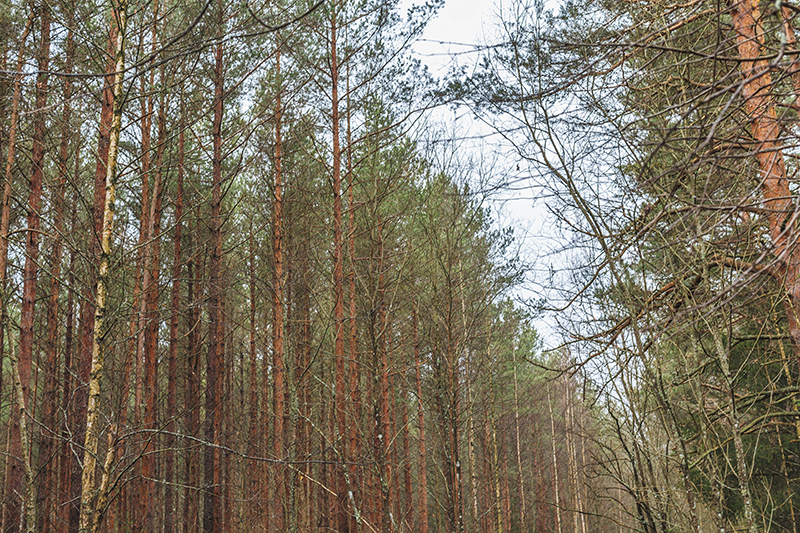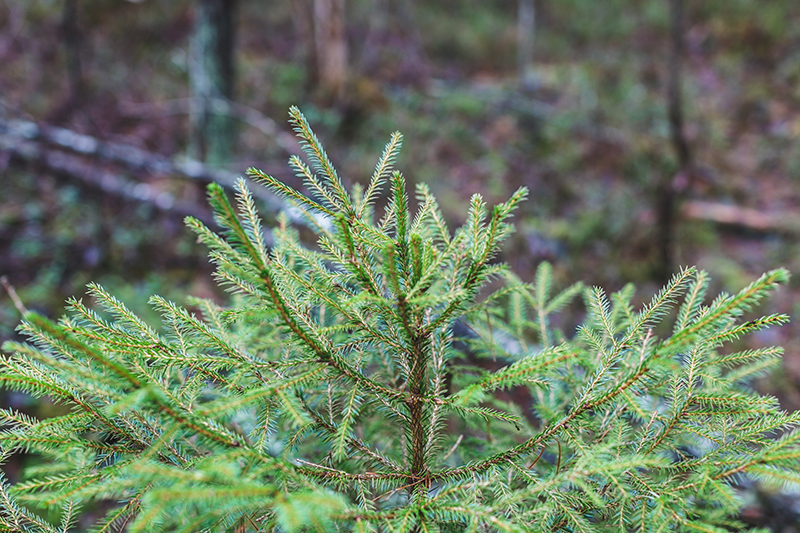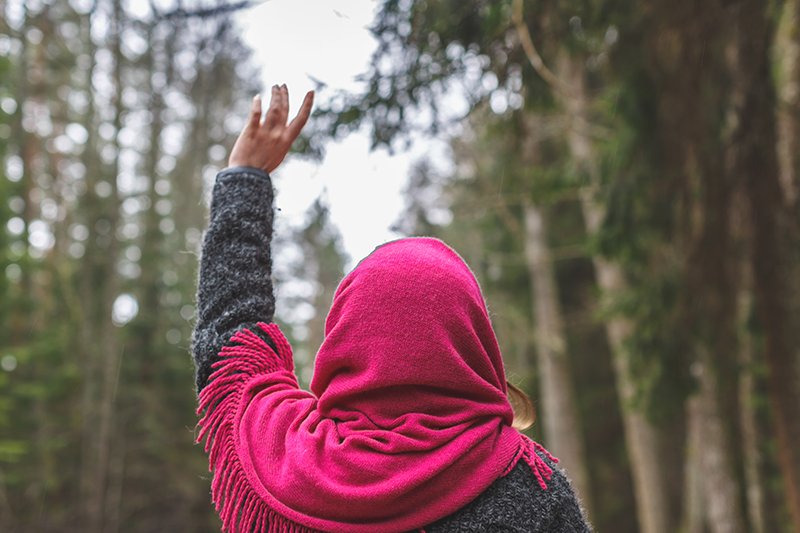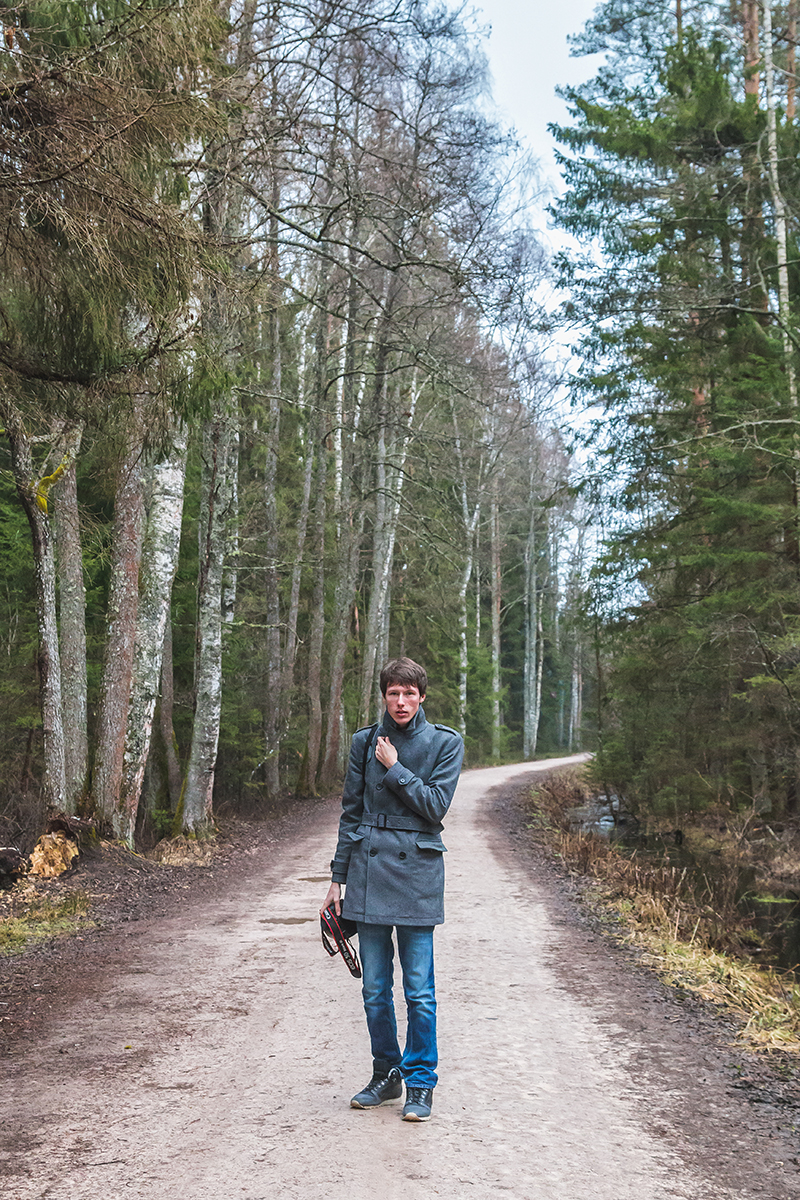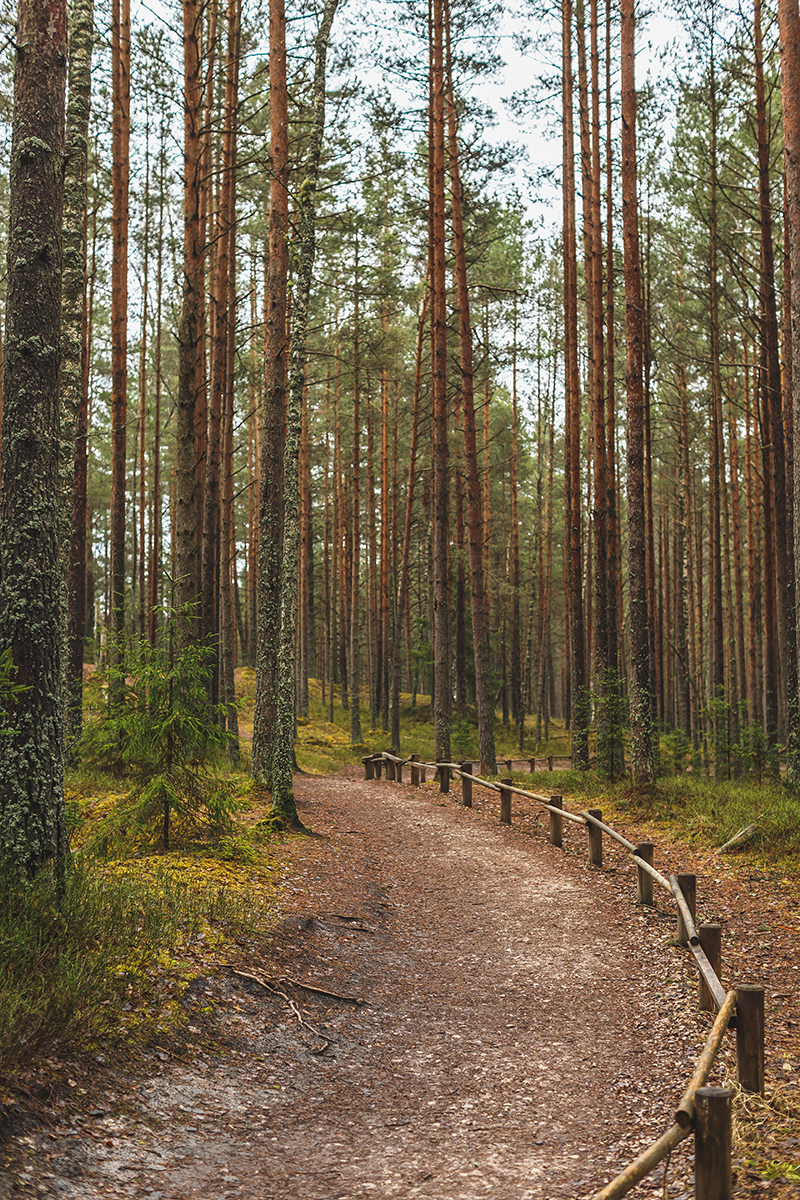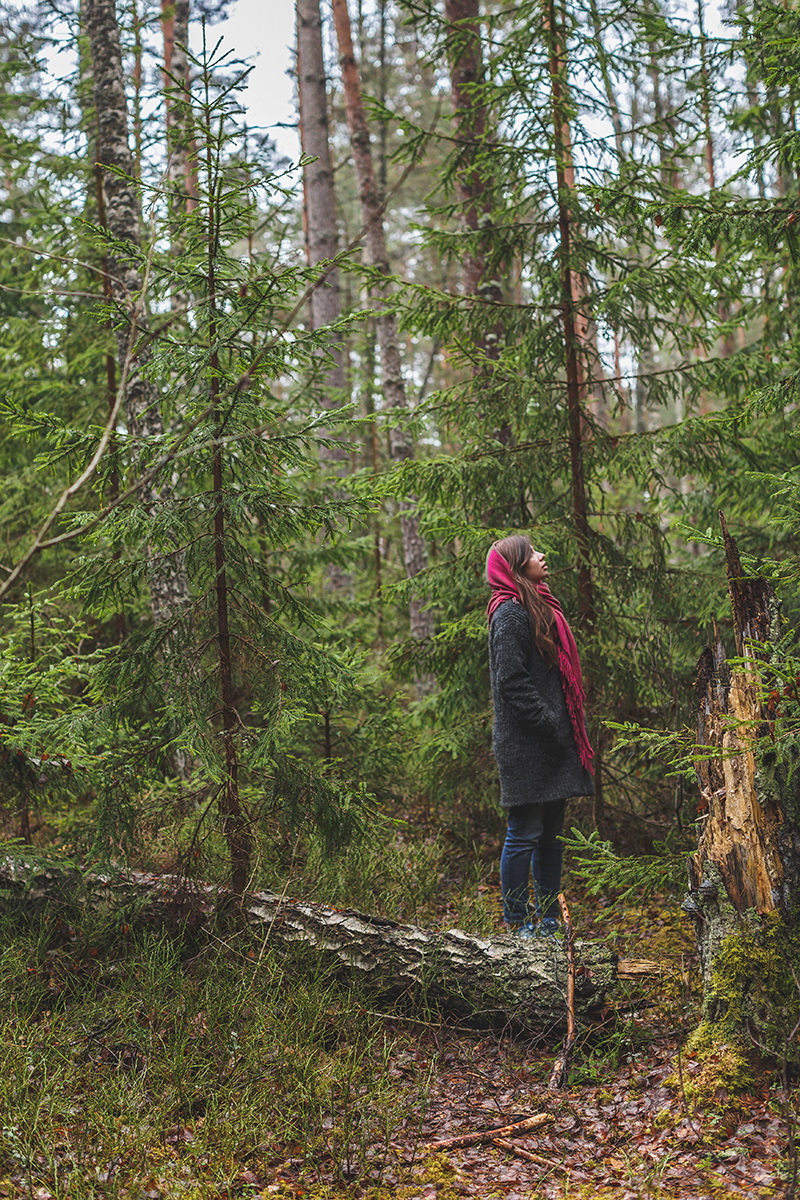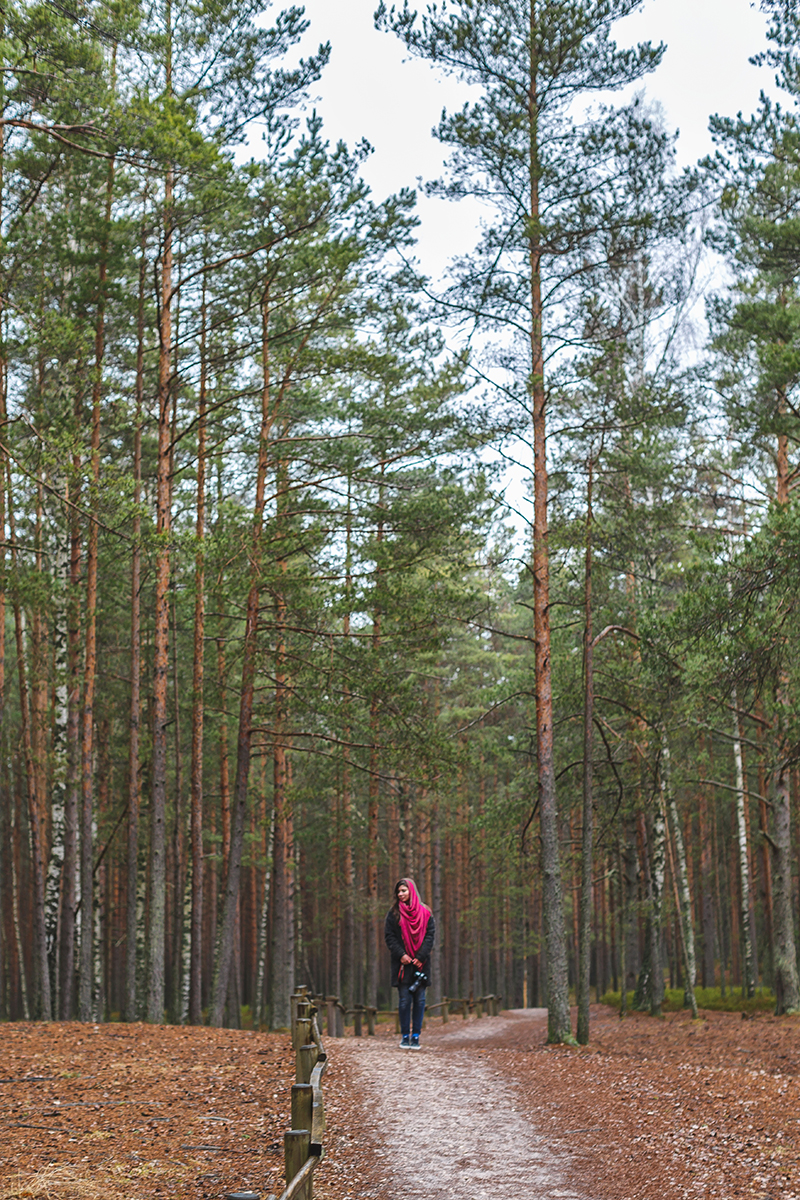 Just when you will already feel like being lost and going the wrong way, the much awaited wooden path towards the swamps would finally appear. By the way, both the long and the short one begin in one place and are divided a little further.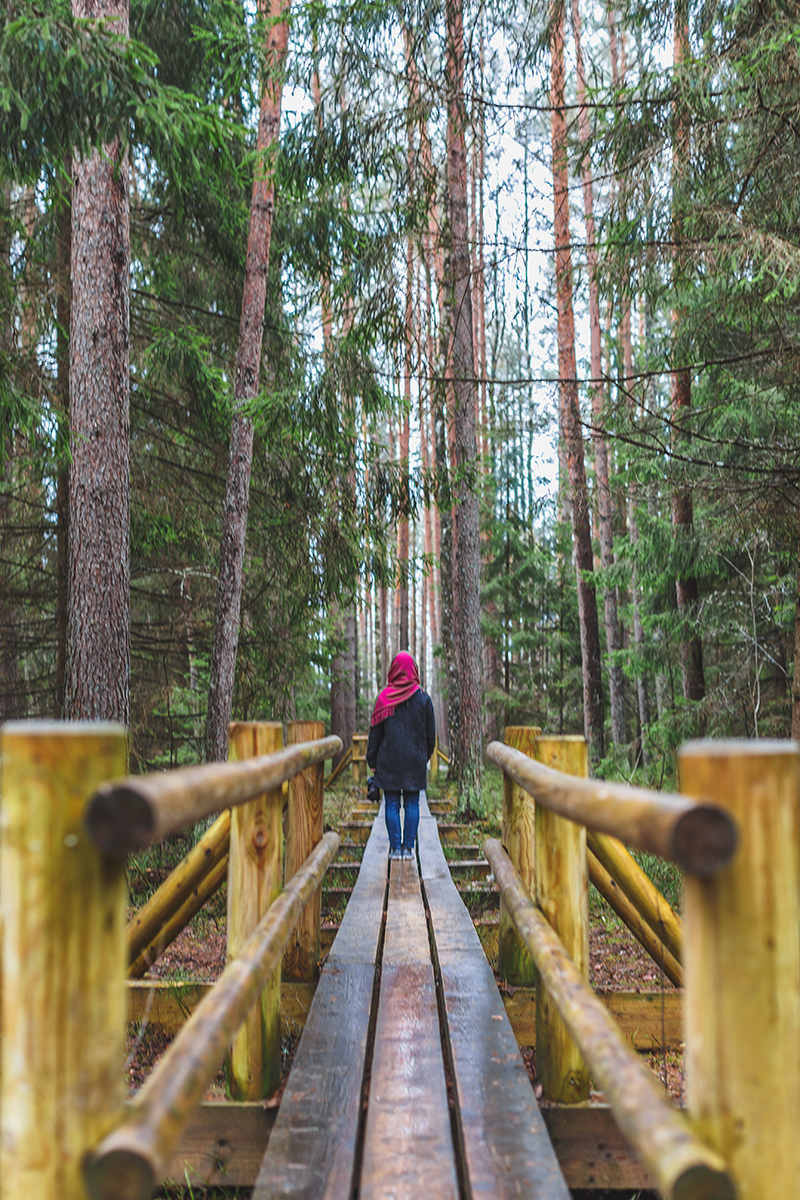 Peace and silence of this place turn you into a philosophical mood, holding a bit all the processes in the body or brains. I believe, its a perfect state to explore those sceneries! It is very important to be here all alone, without large touristic groups distracting you from the contemplation. And I also believe that the weather like that – rainy, with a dark gloomy sky really fits the swamps! It makes everything looks like an alien from another planet.
The best part begins in 10 minutes, when trees and any hints of humans disappear in a horizon. That is the moment, hen there are no more North or South, right or left, no more destinations, just an endless plain with small lakes and unique plants that got used to this arid, tough way of living and could not survive anywhere else.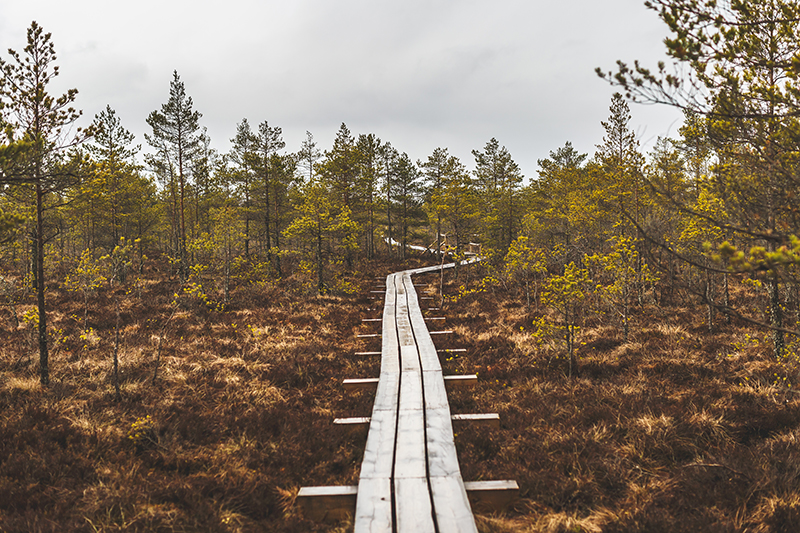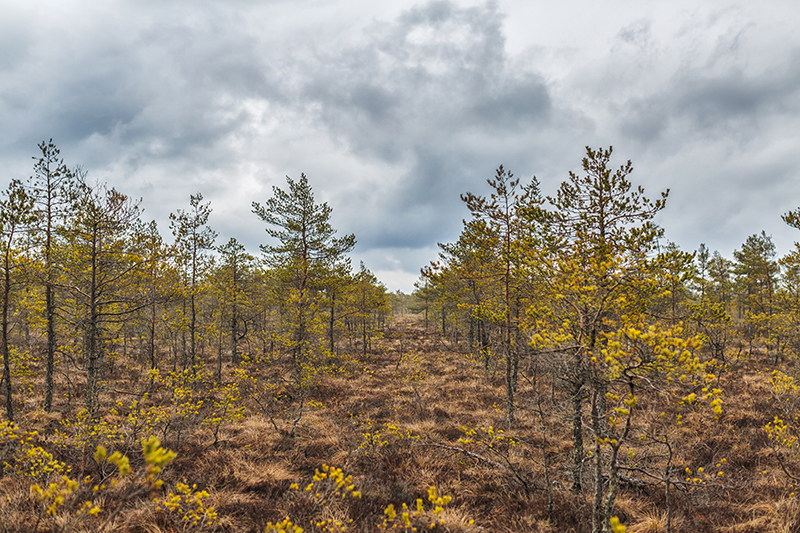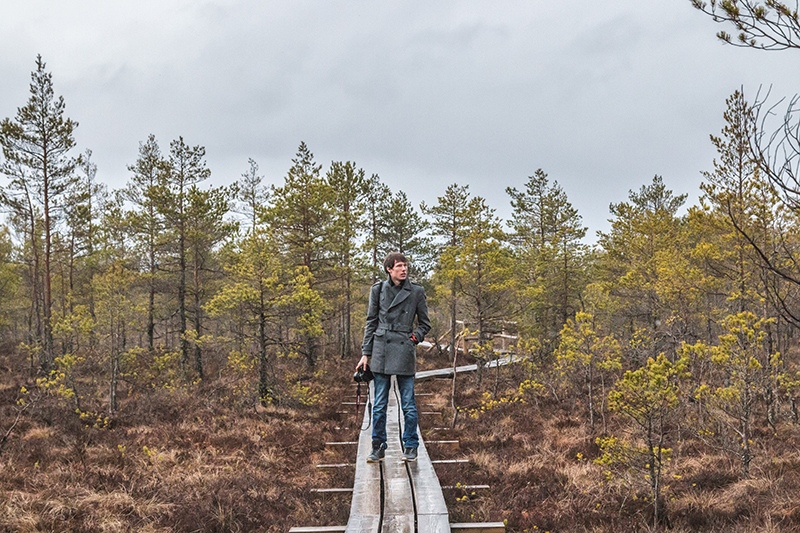 Do not ever leave the wooden path! Swamps may look rather reliable, cause were pressed for many years, but in reality they still can swallow not only a human being but also th whole house with several floors!
I told a little more about the history of this place in our vlog: