New Zealand for foreigners is not the same country as we see it from the inside. Tell European you grow kangaroos in your backyard because it is always summer in here, trust me, people would most probably believe you! The only correct thing everyone heard about New Zealand is that "The Lord of the Rings" was filmed here and that we have Hobbiton. Definitely, Hobbiton is not only the most popular sight, but also the most well-known place in the country.
Peter Jackson first spotted this cute little piece of land while flying in his helicopter over New Zealand in search for the best filming locations. Not that he immediately started the construction – this land belonged (and still does) to Alexanders, the family of farmers. It took Peter almost a year to move from negotiations to building one of the Lord of the Rings sets. 
He recruited NZ army to build the 1,5 km road from the main road to the hills of the future Hobbiton. And awarded them with small parts in the movie – they played orcs. By the way, not the only example of featuring someone special in a movie. Did you know that Sam's daughter in the movie is Sean Astin's real daughter?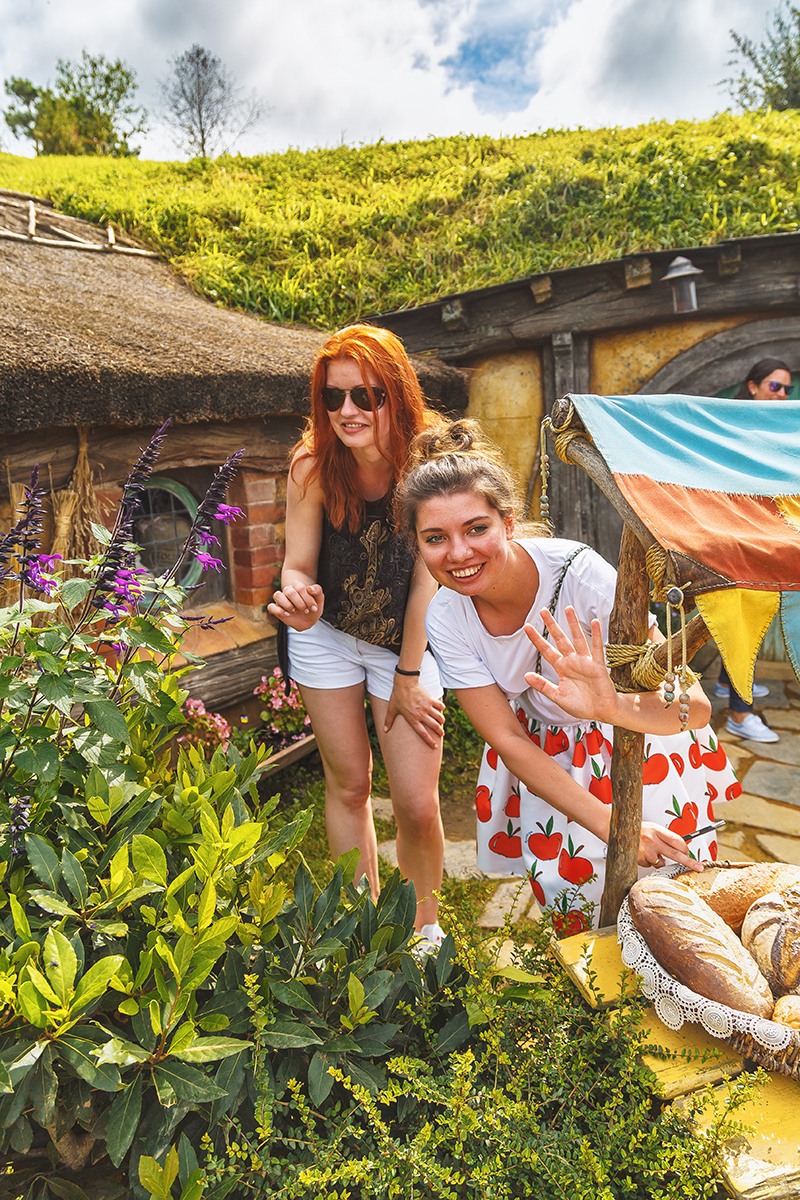 Hobbiton movie set is full of stories like that. From the very first moment it was made to live its own life: they waited a year after the construction and before screening to make sure all the plants are growing naturally, dust is covering what should be covered – to make this fairy tale looks like an inhabited village. Knowing that the fact that Hobbiton is still maintained by 5 full-time gardeners comes as no surprise.
And you literally don't feel like being in decorations or somewhere fake while exploring this place. Hobbiton is magical, it is cute, kind and very-very familiar. But it is absolutely real at the same time. That is what I call a #RealMiddleEarth! Being here is an experience – something that brings back the best memories of your childhood, of the time you believed that kind of adventures Frodo and Bilbo went through can knock into your door one day as well. All of a sudden, in Hobbiton those dreams come true.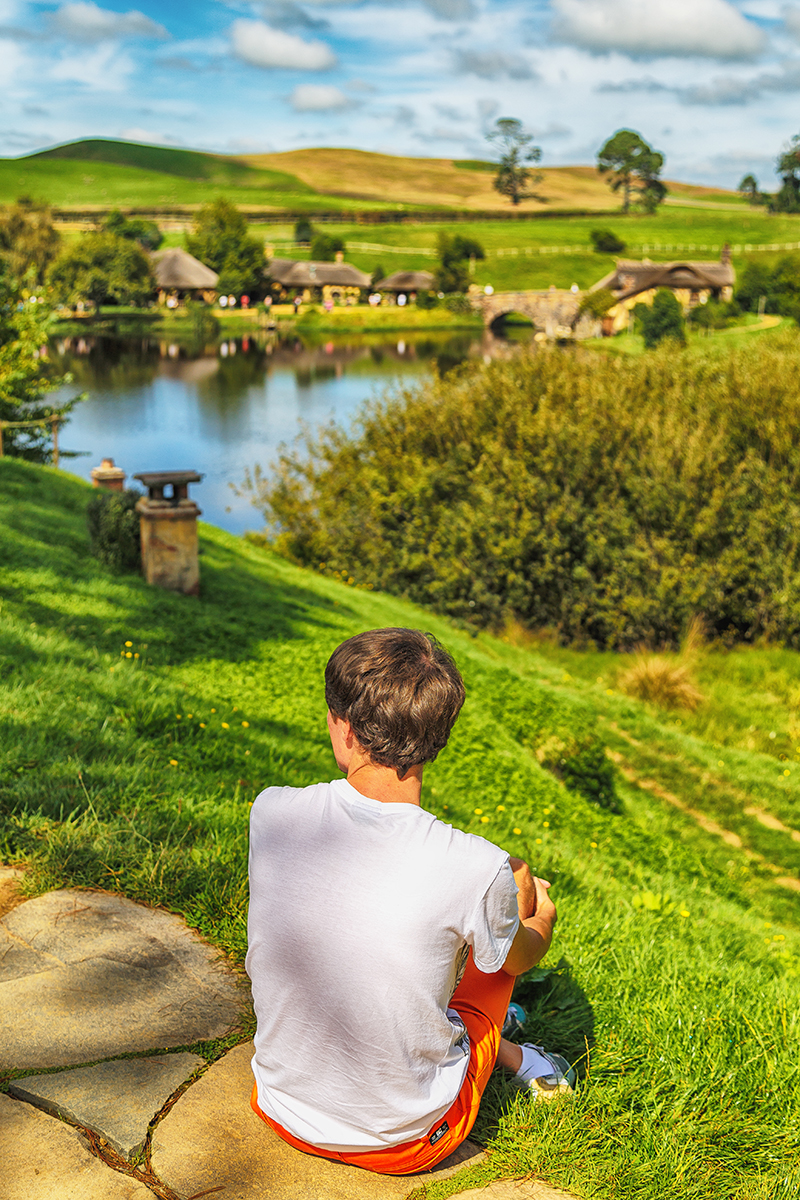 Even that tourists crowd can't spoil the miracle of Hobbiton. And there will be a crowd no matter when you arrive here, believe me! New Zealand is getting 40% more tourists since the movie premiere – pretty sure not a single one of them misses the biggest set. 
Unfortunately, in case with Hobbiton you can't skip the crowd by simply coming earlier or after the popular hours. Actually, you can only enter the territory with the guide and the official tour. It costs $79 from Shire's Rest (parking lot with pretty restaurant 10 minutes away from the Hobbiton) and Matamata (nearest town) or $114 from Rotorua (another popular tourists destination). The tour lasts two hours including the time at Green Dragon Inn, where all the visitors are greeted with a complimentary drink. By the way, picturesque Dragon Inn operates not only during the day. Twice a week there are also hobbit-style banquets that can definitely add to your experience. Just imagine: walking through Hobbiton under the moonlight and enjoying warm welcome by the fireplace with all that mouth-watering food. Can a tour be any better than that? Evening experience costs $190.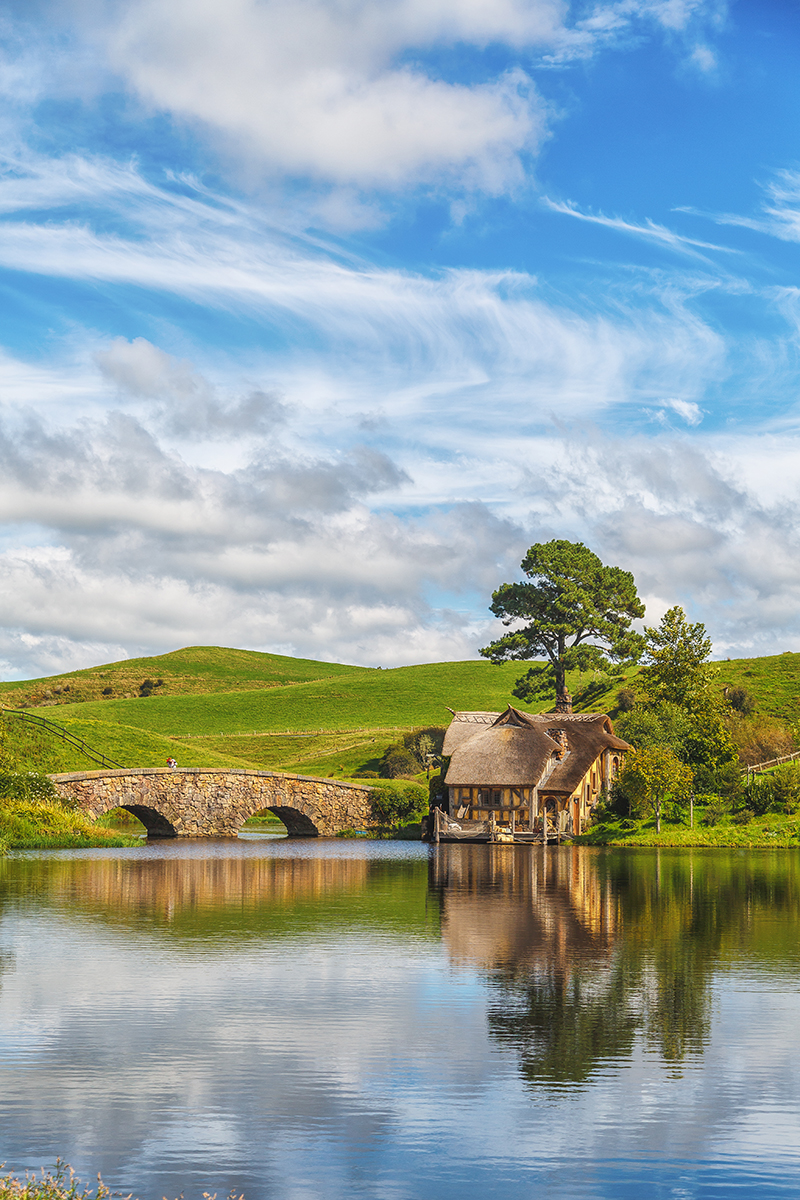 Though I didn't have any high expectations for such a popular destination, I absolutely loved it at Hobbiton. This is a unique and special moment for every NZ visitor no matter how well does he really know all that Lord of the Rings story.
Official web-site (book your tour here): hobbitontours.com