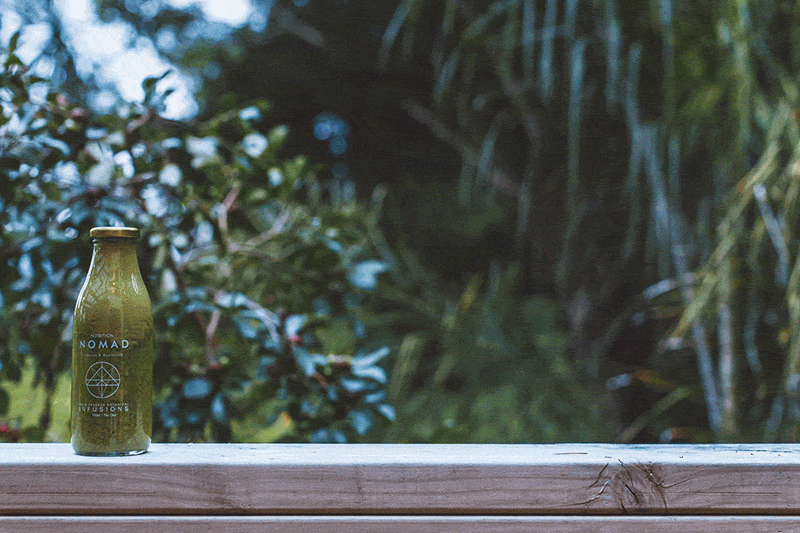 I always had that thing with the delicious food. And thank God, New Zealand has it as well! Can't say I was scared to find something too unfamiliar here, but, you know, growing up on buckwheat and beetroot soups makes you kinda attracted to the certain flavours. Surprisingly, within the past months we not only realised we can find absolutely everything in here, but also discovered some brand new favourites (crunchy peanut butter, I'm looking at you!). Today we are going to share our favourite local brands that are now always in our fridge.
!! WHILE READING DON'T FORGET TO HOVER THE MOUSE CURSOR OVER ALL THOSE ARROWS, HEARTS AND DOTS ON THE PICTURES TO READ ADDITIONAL INFO !!
Lewis Road Creamery
Lewis Road Creamery is the cutie of the dairy industry in New Zealand. Impossible not to fall in love – just have a look at all those trendy Instagram pictures!
Our love with LRC started with the chocolate butter. Isn't it something we all ate in childhood with the greatest pleasure? Well, I certainly did! Doubt I have ever eaten chocolate butter since though. So every time I grab a slice of their kibbled grain bread and cover it with the chocolate butter, all my childhood memories come alive.
But Lewis Road Creamery is also notorious for being super sustainable and organic. Their milk comes from the grass-fed happy cows and does not include PKE or any other harmful ingredients. And they prefer traditional old-fashioned methods of making products (like sourdough bread that is made out of living cultures, maintained for many years). With this approach it comes as no surprise their Chocolate Milk caused nationwide shortage soon after it was only launched.
Web-site: lewisroadcreamery.co.nz
Nomad Nutrition
These guys are lifesavers! That is not one of those detox deliveries, when you suffer for three days and feel leaner after. Actually, they don't even call their programmes that way, rather – a cleanse. Because along with six 500 ml bottles of yummy nourishing cold-pressed juices you receive 24 pages of recommendations on how to balance your life in all aspects while going through the physical cleanse.
Nomad Nutrition is owned by Sian and her husband Matt. And honestly, you won't find better people for this role! She is a yoga teacher, health coach and an avid foodie, while Matt is a qualified organics wholefood chef. Together they created three different cleanses – Classic (for the newbies and those who prefer variety of fruits and veggies), Green (for experienced cleansers) and Warrior (for athletes and those who prefer denser juices). And you can either order a 1 day cleanse for $90 or a 3 days cleanse for $270.
The description of the Green one online says it was designed for someone with a nutritionist taste pallet – how could I resist that compliment? Of course, I went for the green one. After all, I always loved parsley in my smoothies:) And it was absolutely amazing! Though I did feel a little hunger on a first day, I can't remember when I last felt so full and nourished as on days 2 and 3! No cravings for coffee and sweets, better skin and overall feeling of being lighter and harmonised – that is what I noticed on a second day already. Saying nothing about how my pallet REALLY changed into a nutritionist's one – for example, bitter grapefruit in juice No. One was simply too much for me on a first day, on the second it was, well, bearable, while on the third day I enjoyed my first drink of the day so much I literally didn't want it to end!
By the way, Sian and Matt are about to launch new cleanse programmes in June, so it might be a perfect time to order in advance!
Web-site: nomadnutrition.co.nz
Raglan Coconut Yogurt
Being a dairy-intolerant person in Moscow was a torture: even in Starbuck's soy milk was a lottery win, saying nothing about the other cafes. But in New Zealand it couldn't be easier! Soon after the arrival I discovered Raglan Coconut Yogurt in the nearest store. To tell you the truth, I was never a huge coconut fan before. And I only bought that bottle of Blackcurrant&Vanilla yogurt to become a healthier person. New country – new life, you know what I mean:) But the morning granola newer was that delicious! And I absolutely love the idea of a big glass bottle instead of a plastic container. It is so fundamental and makes you wanna wake up earlier and set up a proper, delicious breakfast instead of grabbing something in a rush.
And do you know what? I even managed to introduce Alex to the world of vegan food, though he was always against anything healthy and "plain" (using his own words). And look who's having tiny cute Little Yoghi's as a snack every other day now! By the way, small portable snacks are a really great idea – convenient to carry around, convenient to drink as no spoon is required.
My next step is to order RCY Muesli bowl ($28.99) and The Coconut Cookbook ($11.00), because who doesn't want new beautiful breakfasts after all?
Web-site: raglancoconutyoghurt.co.nz
Zealong Tea
We already told you a lot about New Zealand's only commercial tea plantation Zealong Tea Estate. What we didn't mention before is that both I and Alex are now entertaining ourselves by choosing the new tea flavour every time we feel like another cup (which in our family happens several times per evening). Thanks to the variety of flavours in the new Botanicals collection. Five original blends include green or black tea from Zealong estate and different herbs or spices.
My favourite is the Sweet Amber (ginger, lemon and honey sweetness of the black tea – perfect for the winter time!) while Alex is all about refreshing Ice Breaker (green tea, peppermint, spearmint, kawakawa – brrr!).
Though a box of this tea might look a bit pricey – $24.95 for 15 tea bags, thanks to the whole tea leaves, it can literally last forever! I normally drink one bag during the entire day, how awesome is that?
Web-site: zealong.com
Duck Island Ice-Cream
This piece of heaven on Earth was recommended to us by a Hamilton local. Little did he know about how addictive we can be when it comes to an ice-cream! After our first trip to this city (and the first bite of the ice-cream) we kept on inventing reasons to go there again and again only to find ourselves at the small cafe on Grey Street at the end.
We always admired the variety of creative and unusual flavours – White chocolate, pomegranate and macadamia; Cinnamon smoked apple pie; Popcorn; Rhubarb Szechuan peppercorn; Blueberry, buttermilk and mint; Honey, tarragon and toasted sesame to name just a few. There are normally 18 flavours available at the cafe!
The nicest thing about this ice-cream is that it is made right in the kitchen of the cosy pink cafe out of the organic milk and seasonal ingredients. By the way, they also serve dairy-free ice-cream produced in collaboration with Raglan Coconut Yogurt!
A while ago we also discovered Duck Island ice-cream in our own town. Buying $13 tub to enjoy it at home makes life so much easier!
Web-site: duckislandicecream.co.nz
Hellers NZ's Butcher
Finding proper sausages for Alex turned to be more challenging than to find the buckwheat we got used to – not the green one, but the toasted, that is also known as kasha here. Yes, that is how we eat it!
But anyway, going back to the sausages – I wonder if there is still any single meat brand he didn't try? After the long degustations and comparisons Hellers scored the first price. Probably it's all because of the founder who arrived to New Zealand from Germany? Those guys know how to produce and cook meat!
One by one we also included meatballs, burgers (perfect for grill!) and other meat by Hellers in our groceries list.
Web-site: hellers.co.nz
Pams
Being a student with a 20 hours pw working permit means you live on Pams! This is New Zealand's largest groceries brand. Luckily for us, with their 1400 products range they cover almost all daily needs for the cheapest prices AND produce delicious food!
My personal favourite is, of course, that awesome Sweet Orange & Tangela marmalade. You won't believe it, but I firstly tried it in Wellington while having breakfast with the most welcoming B&B owner. It was so nice – sweet and citrus at the same time, with the small bitter peels. Yumm! I've been buying it every time we go shopping since! Another irresistible goodie you can always find in our fridge are those hash browns. Easy to cook (or should I better say – heat?) and so amazing with the sour cream.
Web-site: pams.co.nz