Only yesterday we came back from our small honeymoon (ta-daaam!). And today I already forced Alesha to get the first part of photos made there ready. I now can legally do this even if the only reason is not wanting to throw myself into Moscow awful weather when everything I can think about is the prefect, warm and cozy Verona with it's happy citizens and their dogs. So let the part of it stay not only in our hearts but in our blog as well.
We felt in love with the small italian city from the first sight. Yet from taxi on our way to the hotel. At first with it's wonderful architecture remained untouched for many centuries and then with it's unreal spirit of Old Europe which is often talked about but can rearly been seen.
Most of all I was fascinated by the local people lifestyle. We even started to play scenes from their lifes while siting at the main square with the gian bowl of fruits:
– My dear, go for a walk with our dog! – Just let me put on my best suit.
– My love, we're run out of cheese. Don't forget to put on your best shoes for shopping.
Seriously, I have no idea, how they're doing it, but locals always look so elegant, so refined. Seems like it's not only because of clothes (but because of them as well), but also because of their ability to be happy with what they have, to be confident and to love thir lifes. Even a middle-aged man in polo and casual jeans looks like a Hollywood sex-symbol on vacation here.
And they are true fans of walking there. Every morning they go for a walk with thier dogs or just enjoy the sunrise at the embankment. And in the evening they all go to the central streets and squares for a small aperitive. By the way, Verona was the place of the best romantic dinner we ever had! Just imagine: piazza delle Erbe with it's XIII century monuments, sunset, candles at the white tablecloth, placed under the sky, the most delicious tortelloni and cheeses and we're wearing only light shirts (while it's already snowing in Moscow). Please, return me there!
Following the local mood, we spent those two days without any rush, just enjoying the moment and ourselves, which was not that difficult due to the reason, place and surroundings. Though we somehow managed to make 5 articles for blog anyway. So be ready, dears:)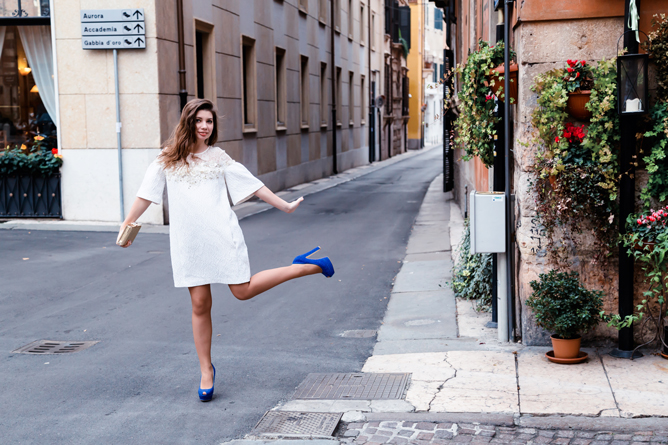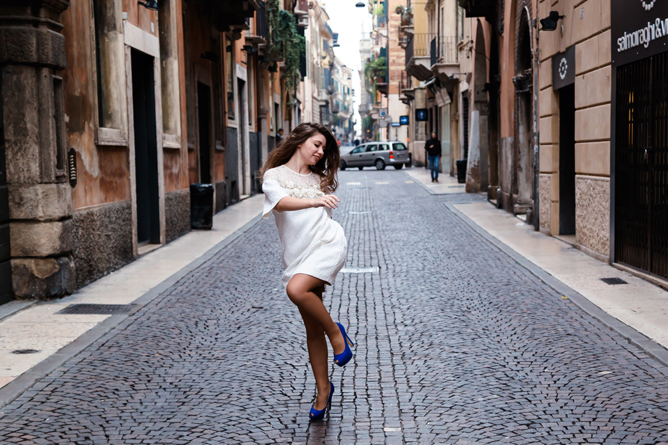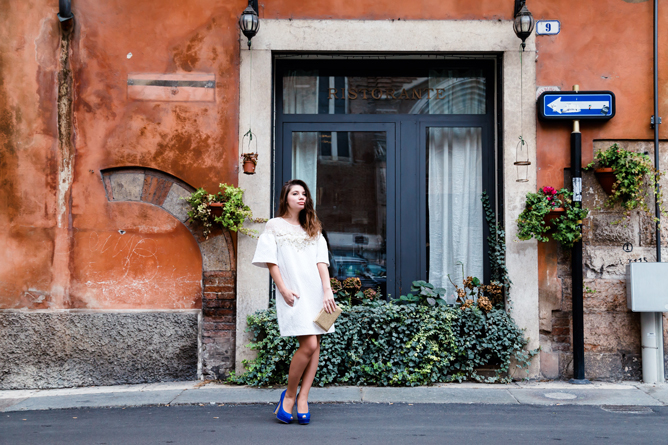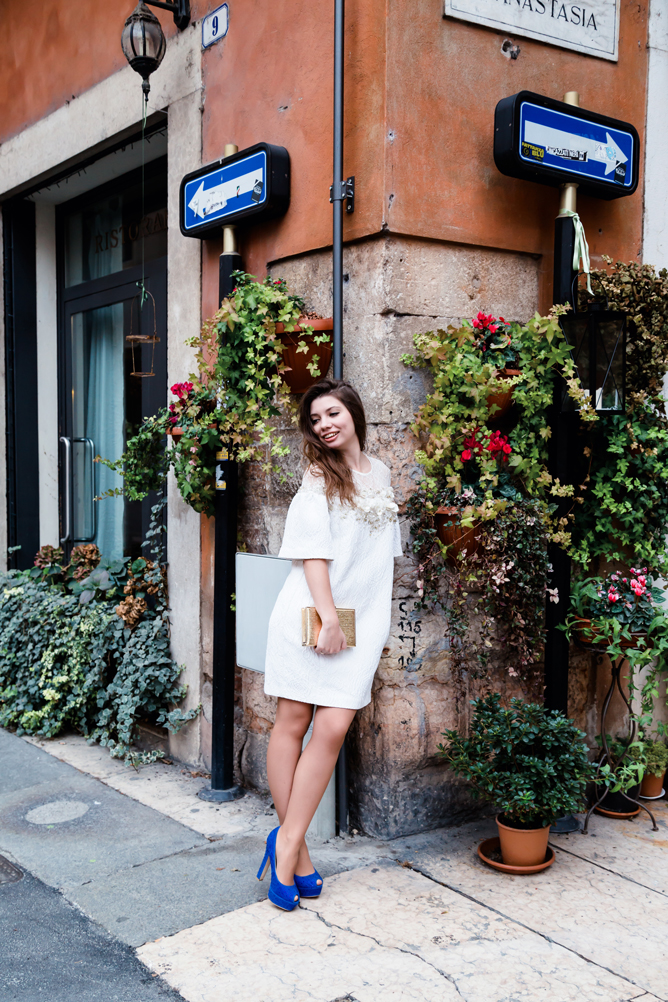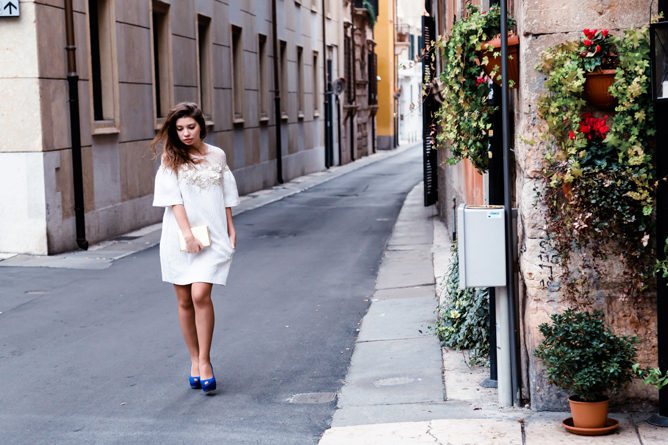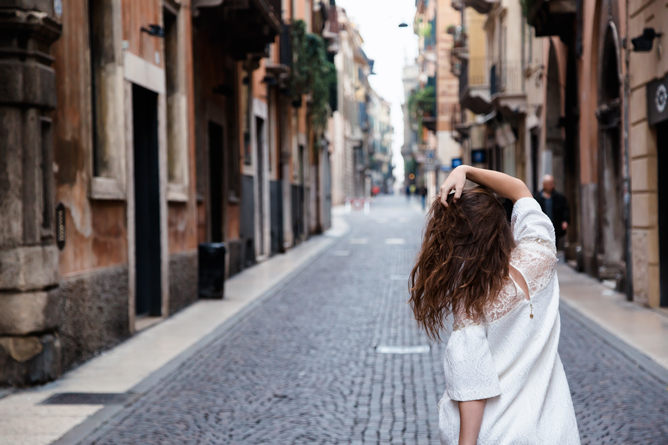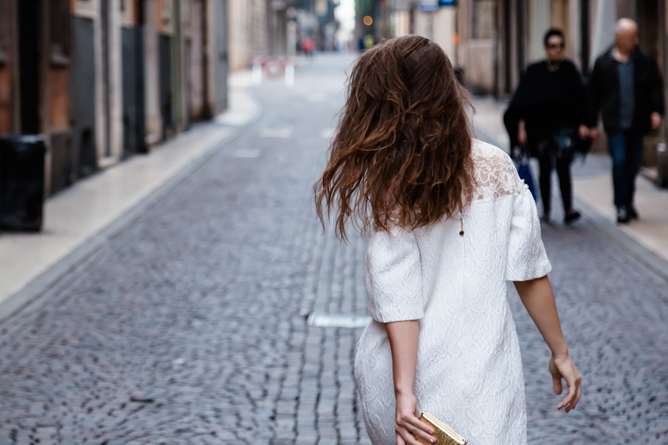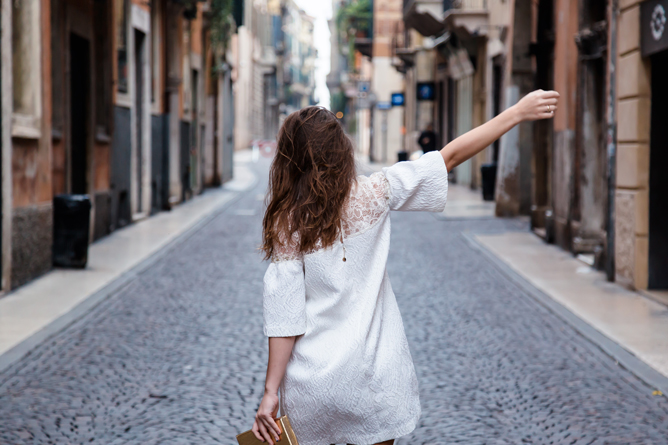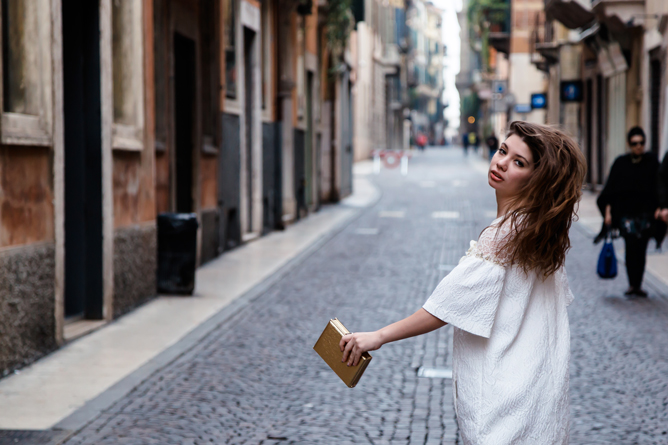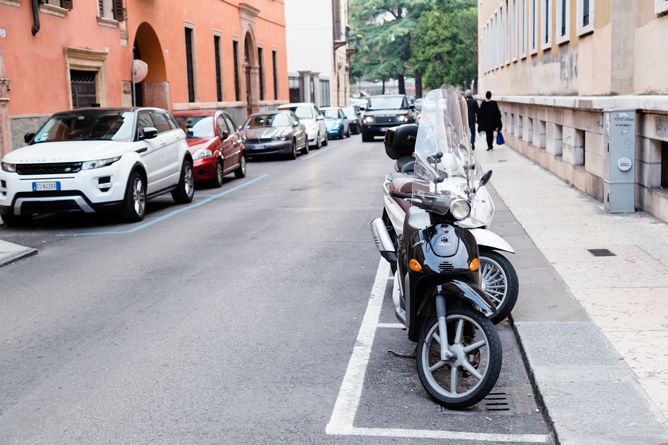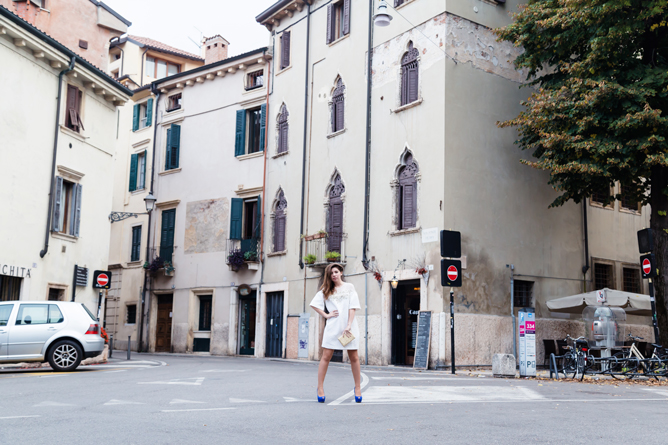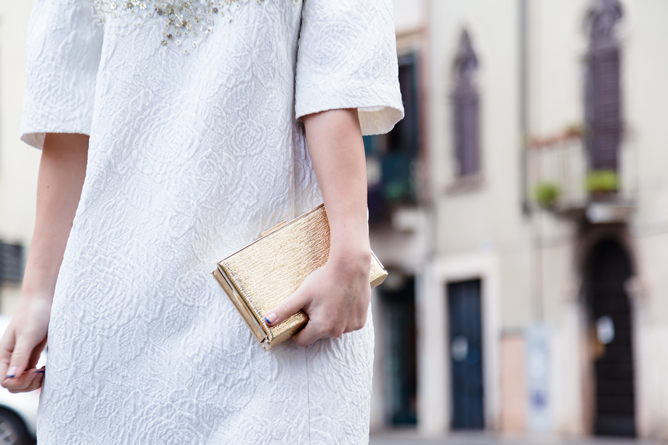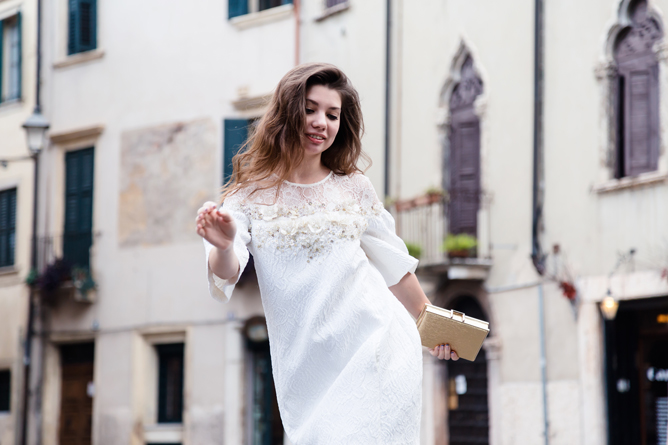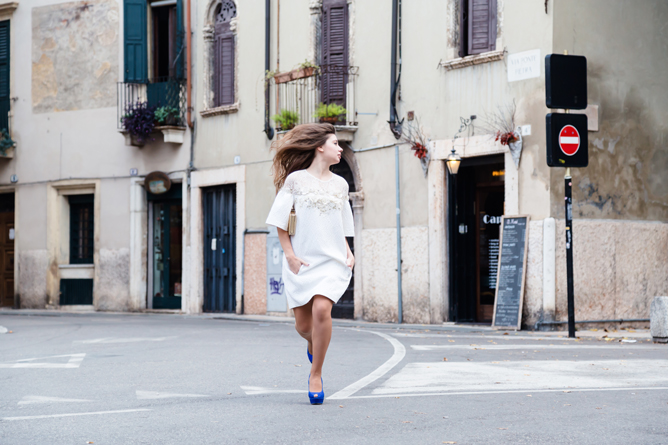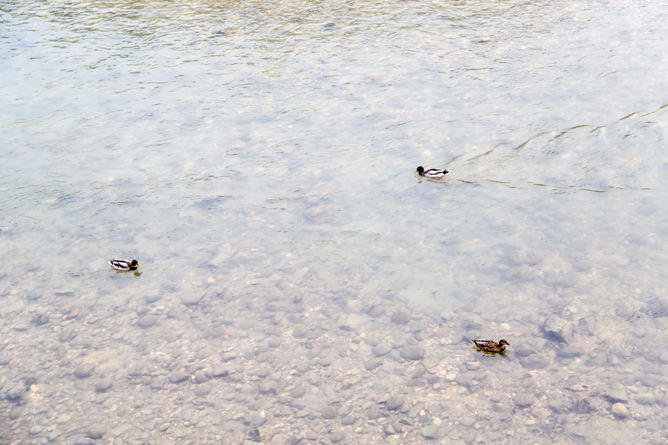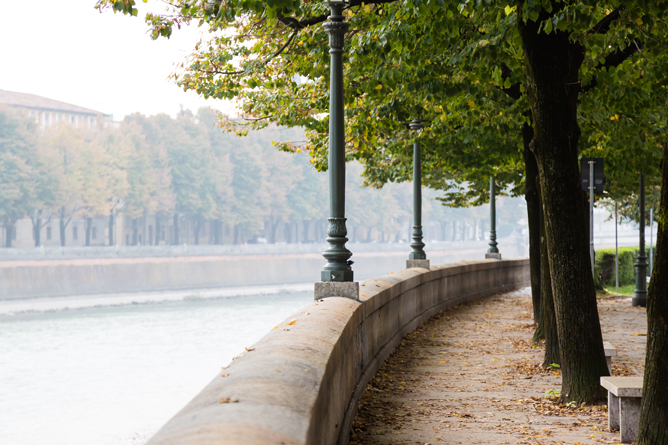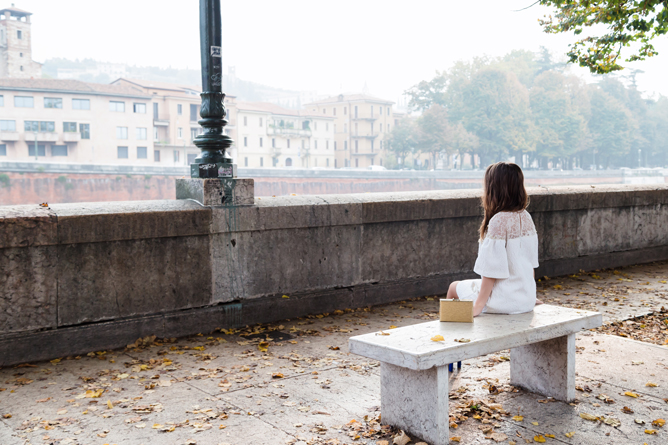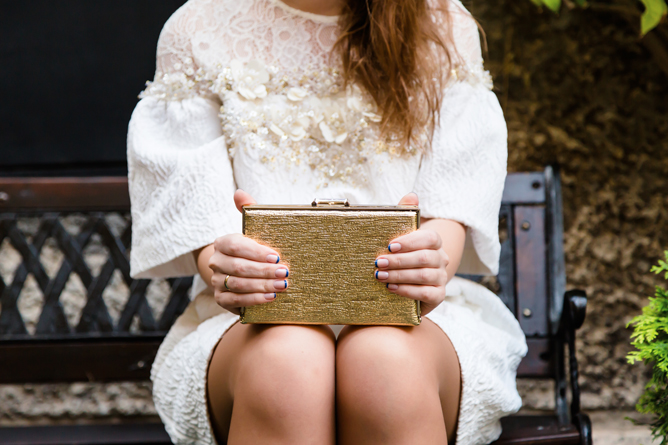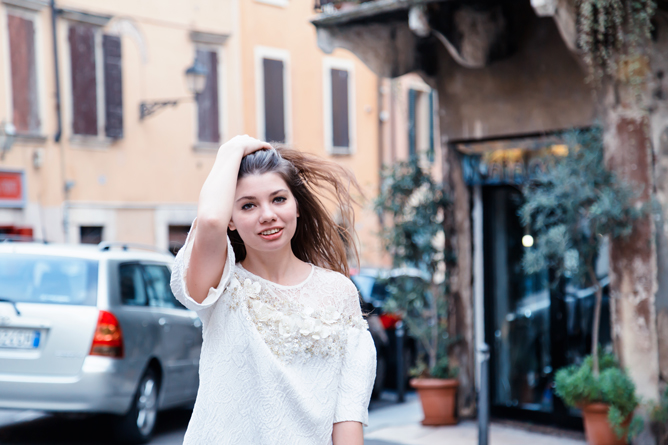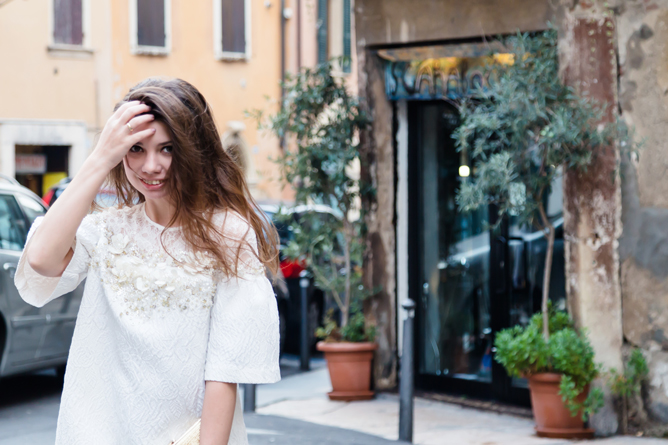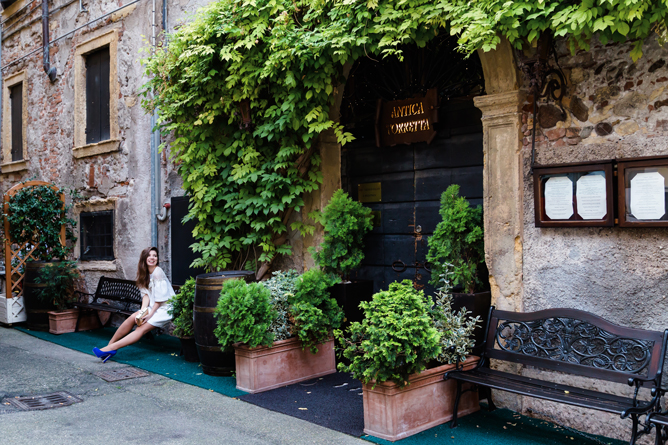 I'm wearing:
Dress Elisabetta Franchi
Clutch Centro
Shoes Vicini for Centro