So funny, recently some people commented on Alesha's photos from New York, that he would never do the same for Russia. If those people only knew about our summer project:) That was so beautiful and important for us, that I can't wait to share all the wonderful photos, made in this the most unusual, the most memorable and productive trip in the history of The Style Jungle – Live your Life, Love your City.
Today I'm going to post some photos, made with our new camera – multicopter. I'm always so happy to meet any new gadgets that would help us to capture all the beauty we were lucky enough to see. And on this trip photos personally I can look for ages. Can't wait to "fly" over other Russian cities. I can hardly imagine how much more there is hidden on these giant territories.
Our first city to visit was Nijniy Novgorod. How fun is the fact I only was in two of the 10 places we visited before? And those were the first and the last:) Though I've lived in Nijniy Novgorod for two months, I didn't explore it all. I even never saw Kremlin! So I was really happy to fix everything.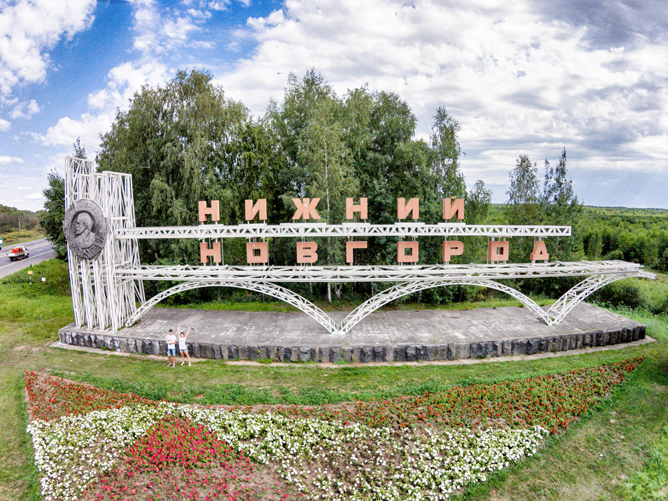 Can you see us?:) By the way, there was a really scary dog hanging out. While doing this photo all we could think about was if she was tighten properly.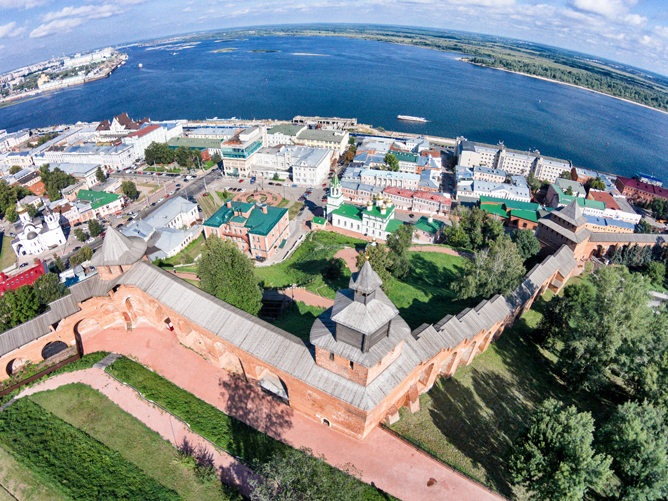 Do you, guys, know, what I especially like in other cities' Kremlins? The accessibility of those! Seriosly, visiting Moscow Kremlin is smth worth mentioning in your autobiography and there anyone can come in, think, enjoy… And it is so… right! Kremlin in Nigniy Novgorod despite all the frightening stories connected with it, was one of the most cosy and appealing inside.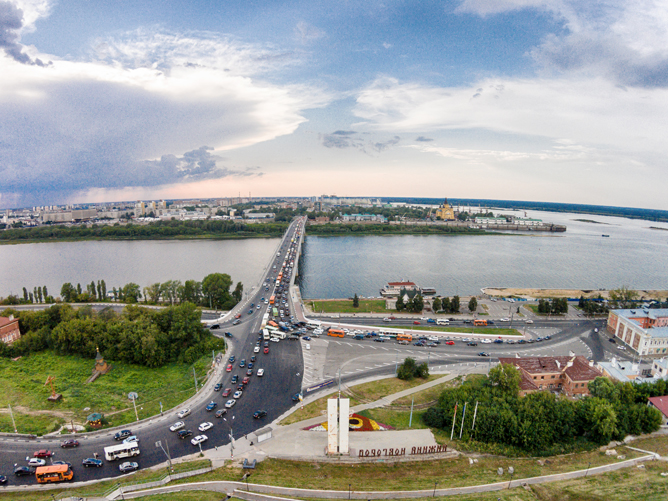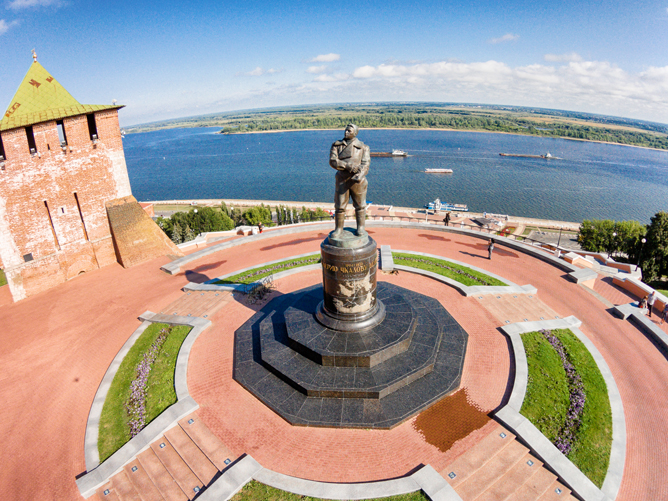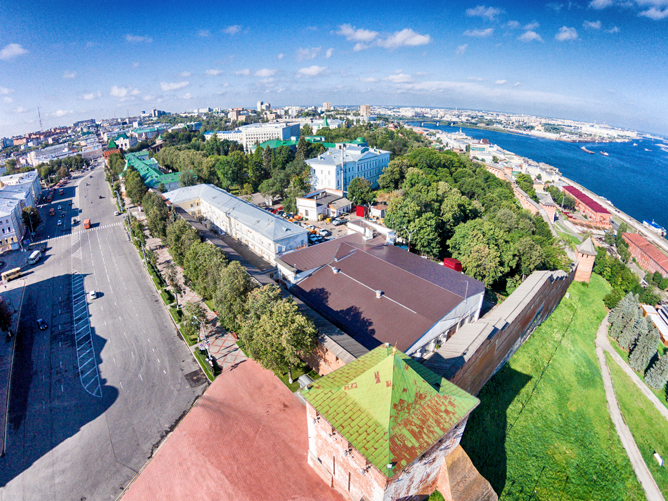 When someone asks about the city I liked most, I always answer: "Kazan!". And not because I didn't like the others, no:) I always happily remember this girly beauty of Astrakhan, relaxed Taganrog embankments, clubbing Rostov-on-Don, majestic Velikij Novgorod and other inccredible places. It's just the simliest to tell others about Kazan – everyone know it. And it's also so easy to shoot it! Perhaps, the most photogenic city of all our trip!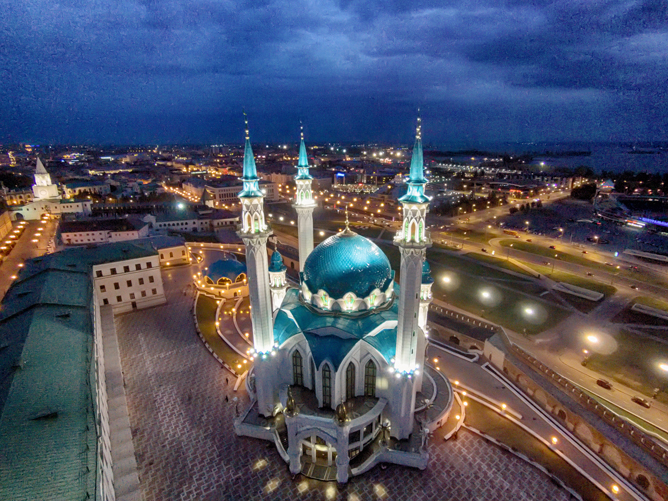 Majestic Qol Sarif mosque. Impressive from the sky as well as from the underneath. 58 meters high.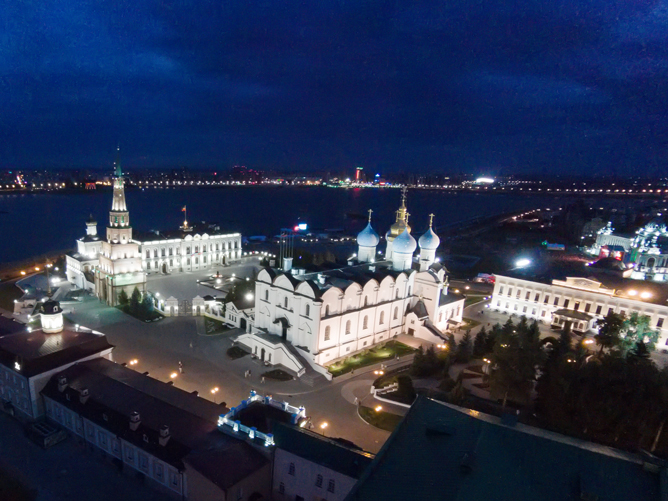 I felt so good in Kazan. It reminds me of my native Tashkent with all it's eastern mood. There is something very special in this culture, always trying to look clean, neat and ceremoniously. You will never confuse it with any other world culture. .
Oh so different were Naberejnie Chelny. It met us with the ruined roads which we even touched with the bottom of our car. Not os dab, luckily. And how different look the city and its citizens, always smiling, alway trying to figure out an unusuall way to spend a day (like riding funny small cars on embankments, for example).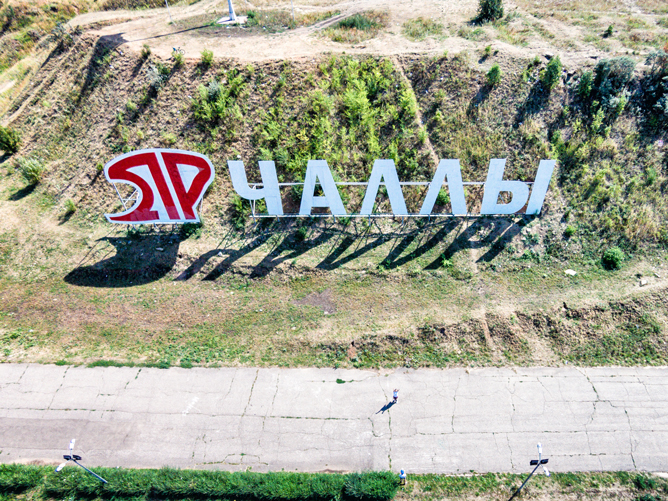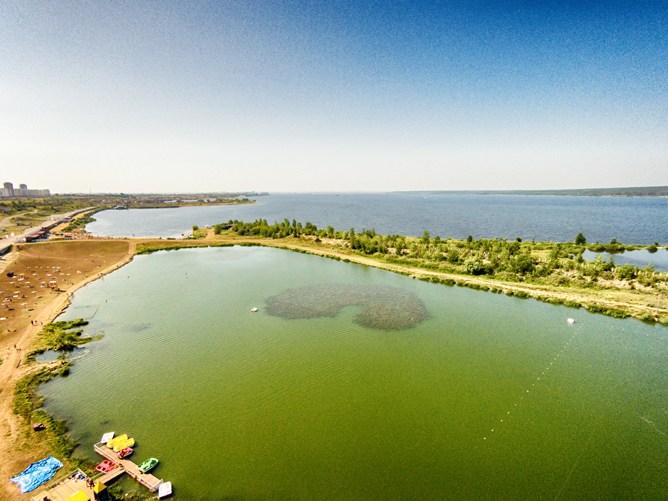 Everyone thinks of Naberejnie Chelny as of the city build around KAMAZ factory and Nijnekamskaya gas-power-station. it really grew fast in 60-80-es (from 20 thousand citiezens to half a million), but the first mentions of people living here we meet in the III century before our age! How cool is that?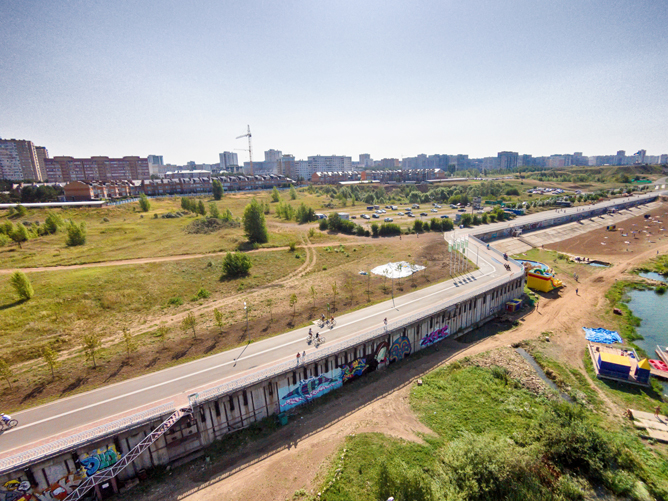 Though we almost lost our copter in Izhevsk because of the strong wind and rain, our shootings there are now for me one of the most interesting and exciting. Perhaps because we couldn't even expect to find such beauty here and it's always so cool when the result is better you thought it even could be. And may be because the city met us with some kind of tropical rain, which we were overwaiting in hotel, constantly looking out of the window to catch the minute of the sun to "fly" over the church for maximun 10 minutes. Meet Mikhailovsky sobor, 67 meters high. Almost extreme journey!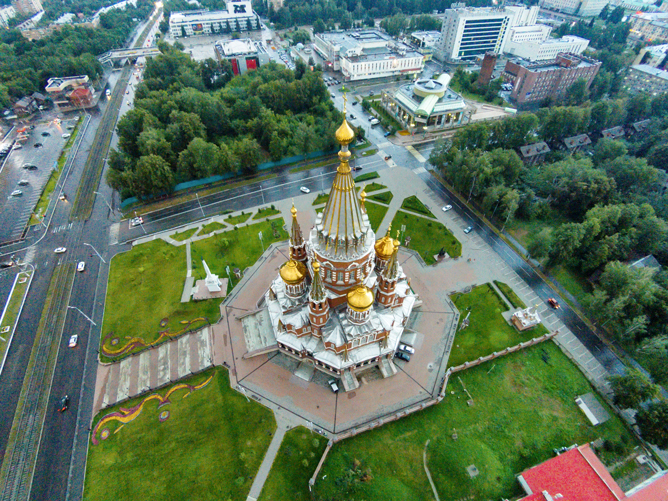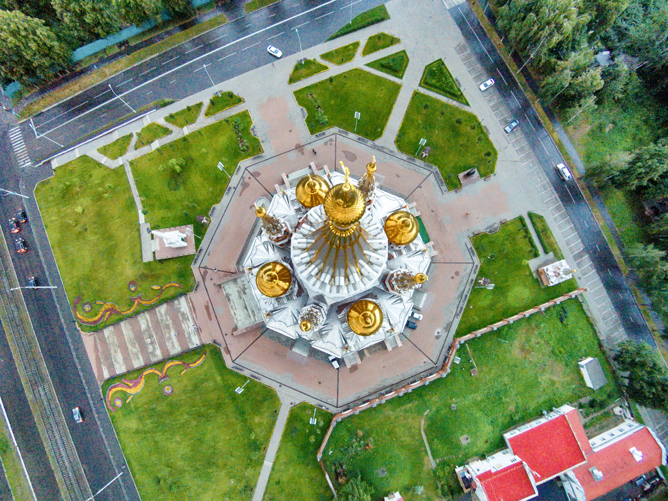 I believe this Volgograd place needs no additional introduction. Mamaev Kurgan. To see it with our own eyes we forgot about being tired, forgot about the night and fear of the dark park (why all even so important places in other cities are always so dark?).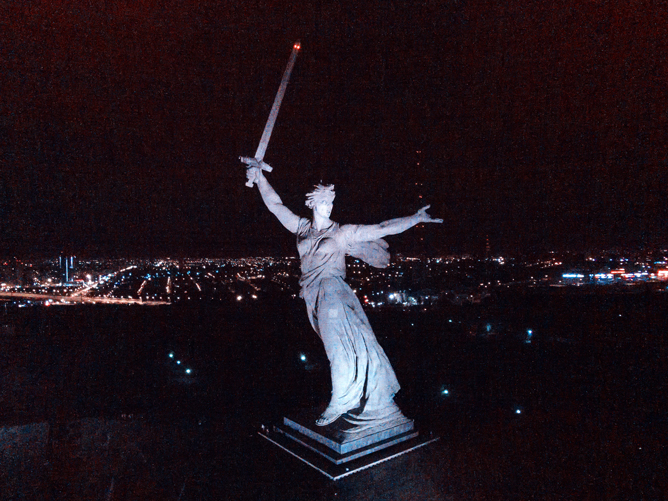 The most important monument "Mother Earth" is really impressive! That is one of the highest statues in the world: 52 meters without the base and about 102 with it (to compare – Statue of Liberty in New York is 46 meters, statue of Cristo Redentor in Rio – 30 meters). She is about 5 500 tonnes of concrete and 2 400 tonnes of metall (not to count the basement). And that all falls into your mind in one second. You can never describe the feeling you get beside it.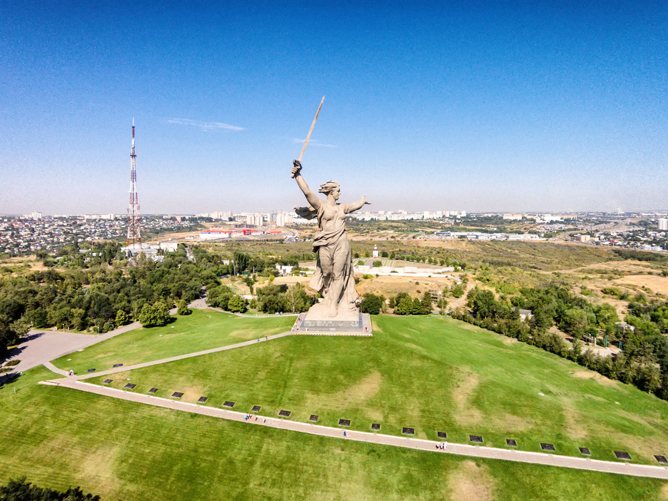 Literally, all Volgograd itself is truly epic, heroic, historic city.
Astrakhan, as I already mentioned is way different. She is also unique for me. Because I never met any other so feminine, so cute place.:) Seriosly, everything is so refined there. Even Kremlin, hidden in between houses.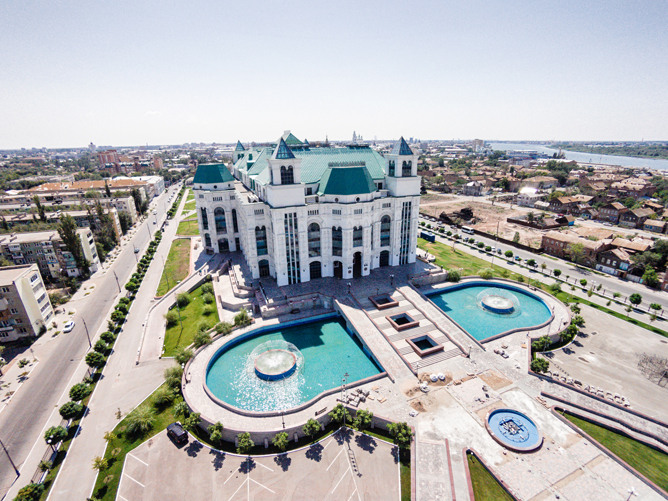 Asya didn't want to make photos in front of the Astrakhan theatre of opera and ballet. And just have a look, how beautiful this place is! Though there are still some works to be done on its territory. This building was changed and reconstructed several times. This last variant is being built since 2006 in traditional Russian style, so popular at the end of XIX – begin of XX centuries, when there was such an impressive interest in our art, poetry and architecture. Some people also call this style "merchant" and it's thought to be traditional for this region.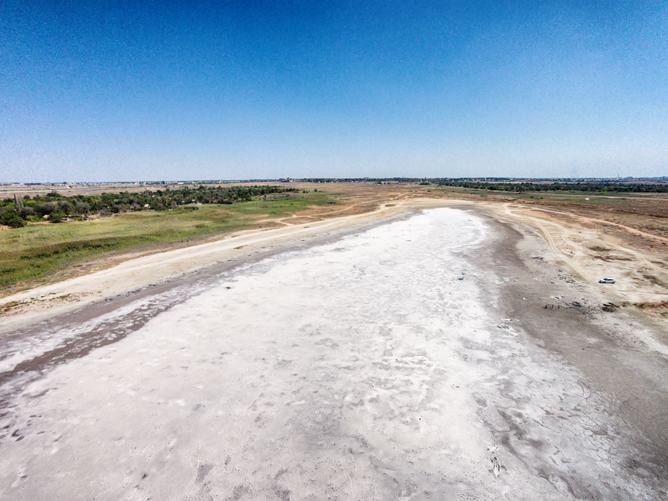 One more impressive place we visited is not far from Astrakhan and is called "salted lake". The most famous here is Baskunchak, which sadly was too far to ride. That is of course not a traditional lake, but a piece of salt. But if you dig a small hole, you will still find some water there. Bu the way it's believed to be really healing. I can say that even the air there is so salted, that it's enough just to breath there to become healthier.
All the territory arounf Astrakhan is surprisingly dry andlooks like a desert. There are almost no plants there and salt is everywhere: near the roads and houses. Just everywhere!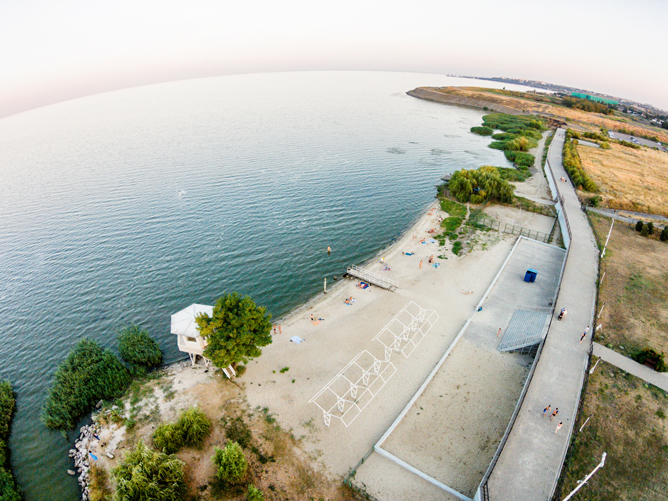 Taganrog embankment. Classic "soviet" resort. Not that I have what to compare with:) But that is just how I imagine it! I must say that the views there are really cool. I wish someone could pay attention and improve this place into the world famous resort, not less:)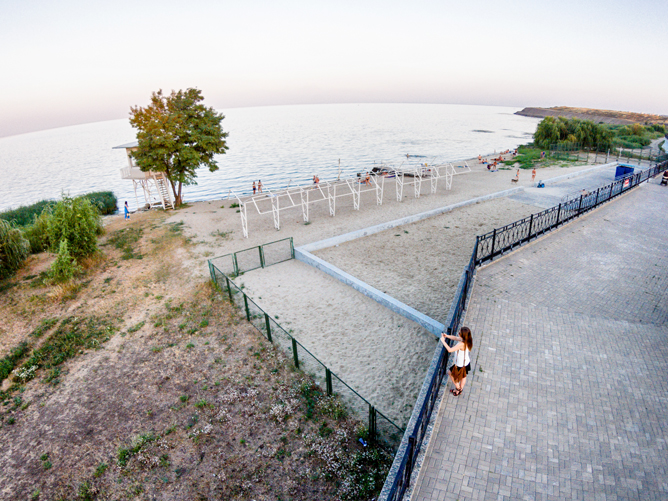 Unfortunately, we only have one photo from the very beautiful Rostov-on-Don. But what a photo it is! Stella "To Rostov liberators" is 72 meters high. By the way, before we first came here with the guys we vere working there with, we passed it by several times and couldn't understand what was placed there above:) It appeared to be Nika – the goddess of the victory.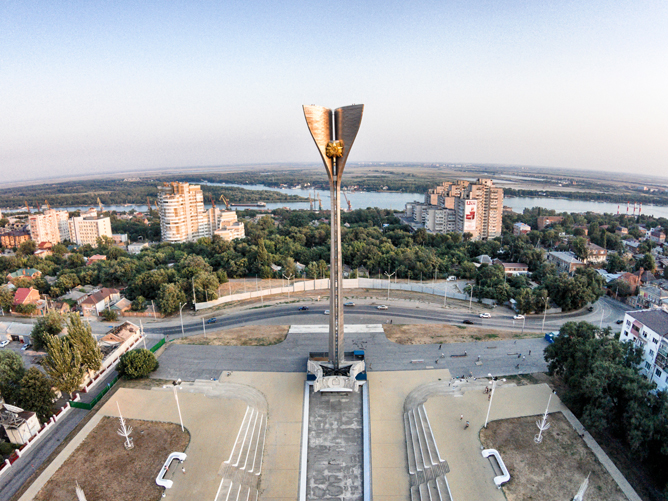 There was a real tour organized for us in Voronezh. That is why we probably have seen this city better than any other. Though due to traffic we vere late for about 3 hours:)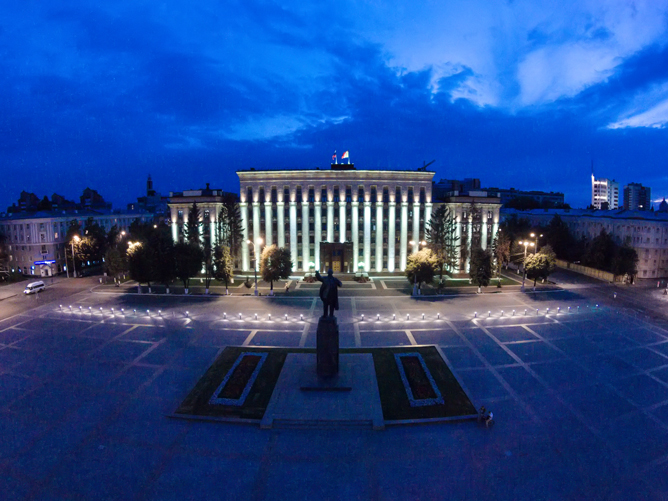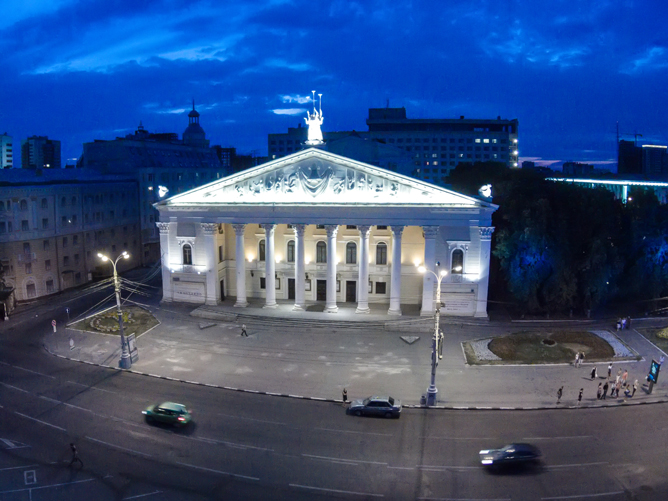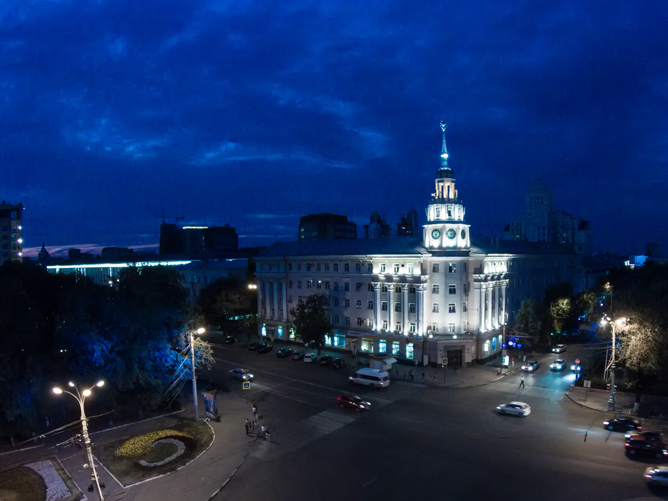 Blagoveschenskiy cathedral in Voronezh is the 3rd largest orthodox in Russia. It is 97 meters high in its highest point. And it's also definetely one of the most beautiful:)
And finally, last but not least – the final point of our travel – Velikij Novgorod, the city where our land came from according to the most Russian historians. Just imagine, this year it turned 1 156! Here you can see the most incredible monuments which are only save because Novgorod was never under tatars.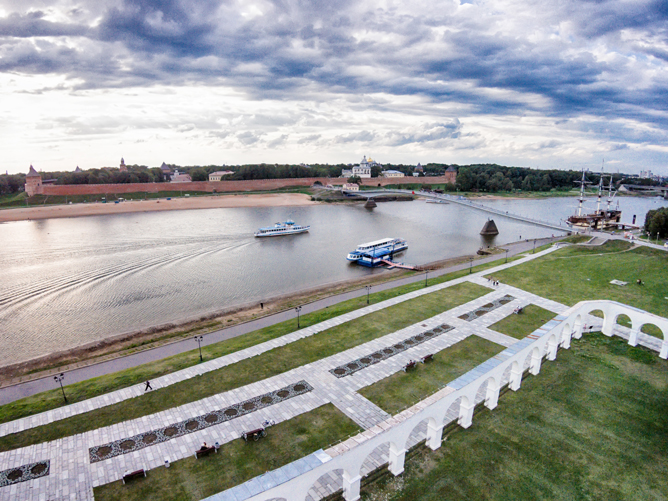 Soon we will show our photos of the most impressive and memorable places from our usual camera. And that would be a very long story, believe me:) Hope I made you curious?:)