Ok, here is the thing. We really enjoy seeing people making the most out of our 4-week lockdown – working out seven times per day, cooking nourishing and healthy meals enough to feed a small country, being so productive at work they're already drafting business plans for 2023.
That might be a wee exaggeration, of course, but the message is clear – people are being proactive and we're loving it.
But we also DON'T.
It wasn't that obvious in the first few days but a week later we started feeling that some people are pushing their 'productivity and new you' message way too aggressively. To an extent where those of us, quietly enjoying simple pleasures in life – like binging season after season of Westworld. Yup, that's us – start feeling uncomfortable. Start feeling they're not good enough, they're not forward-thinkers and glass ceilings smashers. Start feeling guilt and disappointment in themselves.
And for what? For allowing themselves to rest and restore their energy? For embracing the relaxed, slow lifestyle we've all been dreaming about just a month ago? Isn't it the biggest gift from the Universe ever!
So, today we're here to remind you – while it's amazing to make the most out of the lockdown days, to stay on track, to plan ahead, to relaunch your business, etc., IT'S ALSO OK TO DO NOTHING AT ALL!!
Listen, honey, no one could've ever imagined we would be given this time. So no one, repeat after us – NO ONE really knows what to do with it! We pretend we do. We want to think we do. But we don't. Everyone is just as much in the darkness as you are.
And if you feel that it's your time to catch up on five years of Netflix, to play Assassin's Creed till your PlayStation can no more, to microwave popcorn for breakfast, lunch and dinner and let bloody washing chill all around your bathroom – just do it.
Maybe, for the first time in our entire lives, we have so much time on our hands and we're allowed to do whatever we want with it. If sleeping in and drinking coffee in bed is your vision of a perfect day – give a big middle finger to all those over-achievers and allow yourself to enjoy these moments.
You DON'T need to be productive. You DON'T need to workout. You DON'T need to do gardening. You DON'T need to teach people play piano live on Instagram.
You can read. If you want to!
You can meditate. If it's something you like.
You can scroll Instagram feed for six hours straight. Cat memes never get old!
You can watch YouTube.
You can sit outside, contemplating your life for hours.
You can take a nap whenever you want.
Yes, you can as well go do push-ups, go learn new language, go run marathon in your local park and go master that risotto recipe.
You can. If you want to.
But you don't HAVE TO!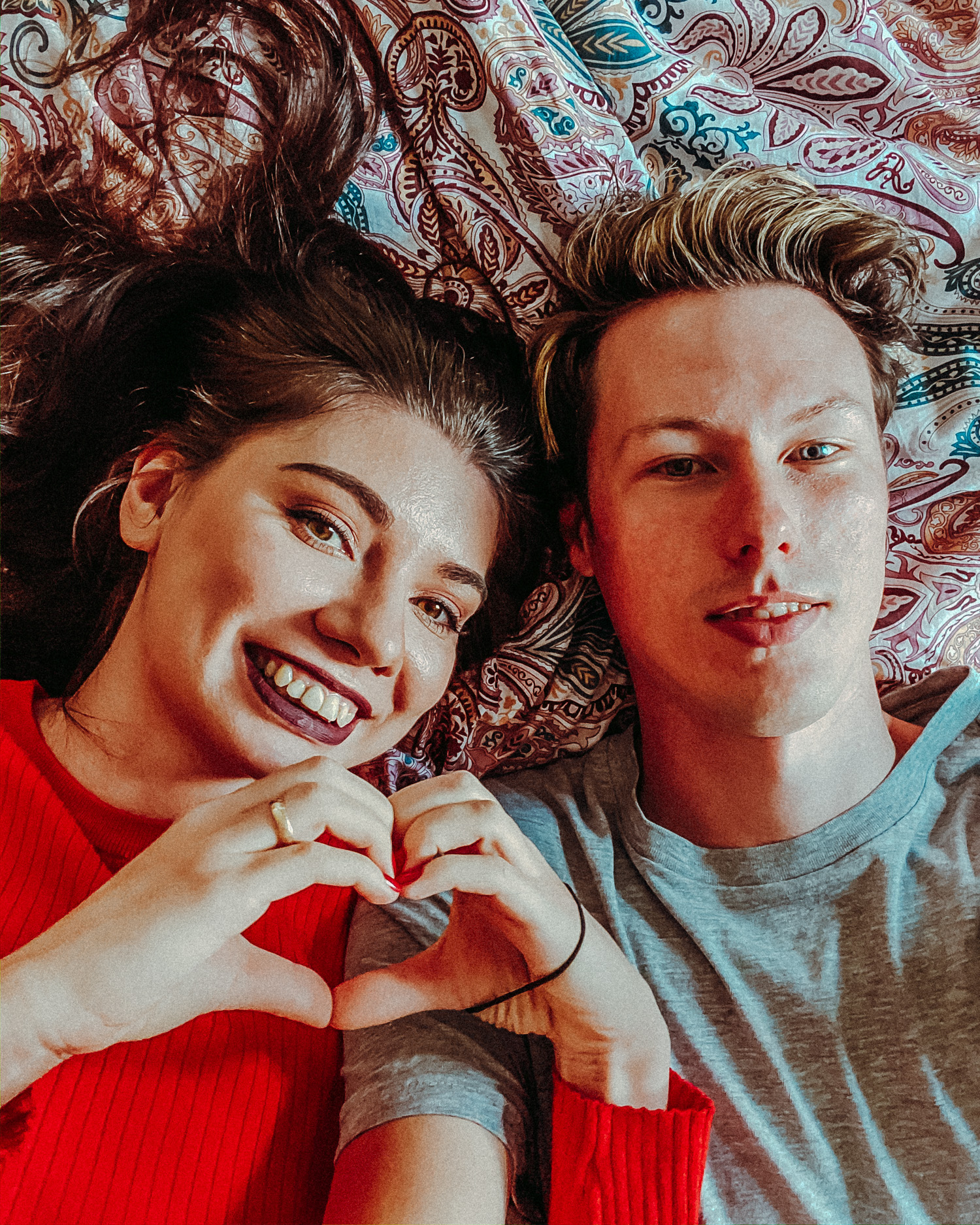 We've been spending so much time complaining how ultra-fast, ultra-competitive and ultra-exhausting our lives have become for the last few years. Here is your chance to slow down, get rid of unnecessary duties and find the way back to your true self, to your true passions and hobbies. 'Work hard, die young' is not a trend any longer.
Please, please don't let anyone tell you what you should and shouldn't be doing these days. No one knows you like you do.
Don't even let US do that, cause if smashing goals and relaunching your business while achieving Vin Diesel level of fitness and Gordon Ramsay level of culinary skills is how you want to spend the next few weeks – bloody do that.
Just let it be YOUR choice! And ENJOY it!
Your productive but also not so much,
Alex & Kseniia.