Waikato is the largest region on the North Island of New Zealand. Whenever we drive through its rolling hills and serene green fields, I always think of all those farms and gardens we see that can probably produce enough food for an entire country. Recently, Alex and I had an incredible opportunity to learn more about them and to meet some talented food producers and chefs in person.
We were invited to check out the newest addition to the lush Waikato festival scene – Feast Waikato, food festival like you've never seen before. For a whole weekend, there were degustations in local restaurants, food workshops, outdoor cinema that everyone was talking about and, of course, tours to private vineyards, breweries, cheese factories and other intriguing places that are normally closed to public. The best part? Many of the events were free!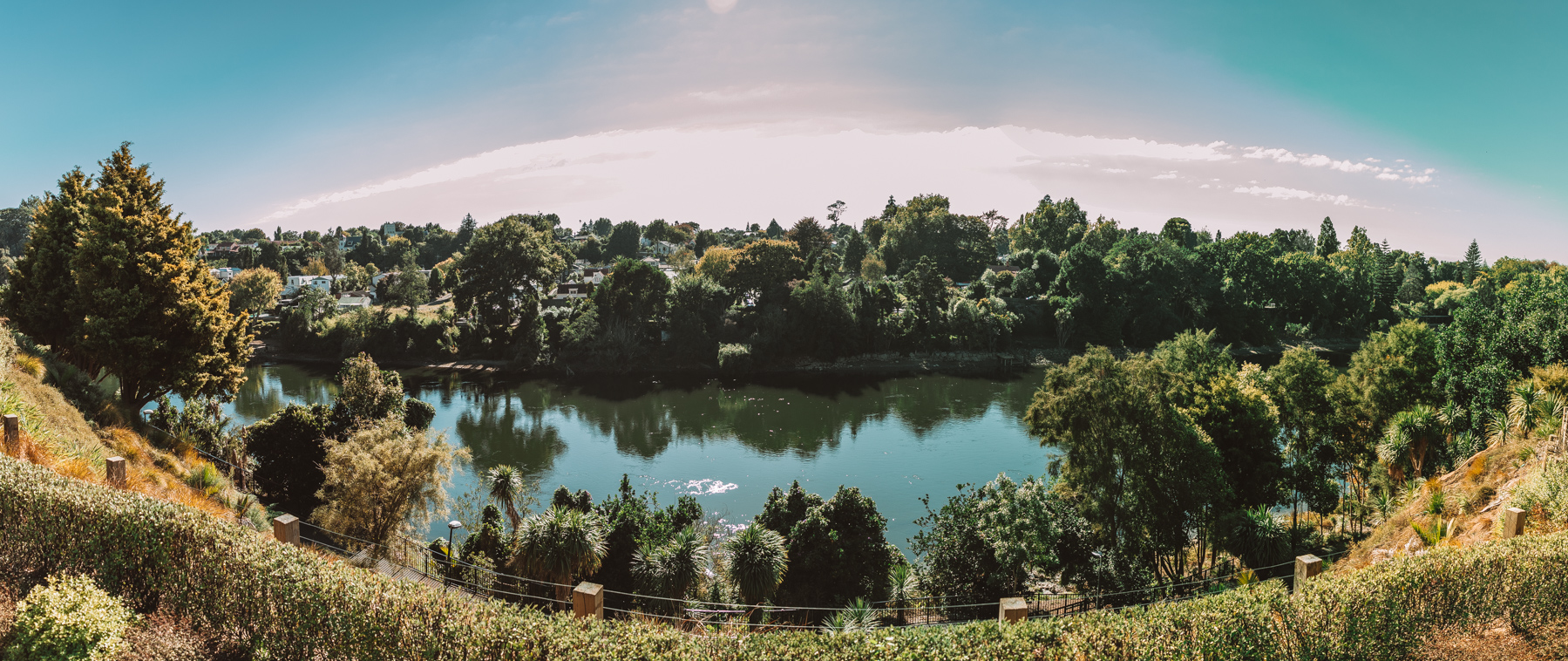 Cilantro – artisan goat cheese
With easier to digest formula and vivid flavour, goat milk and products made of it have been a new food craze lately. But unless you're a frequent guest of haute cuisine restaurants, it's not that easy to find these products around yet. Well, here is at least one awesome place to keep an eye on: Cilantro.
Small cheese production is based on the outskirts of Hamilton and is run by two biggest cheese lovers in the world – Mônica Senna Salerno and Jenny Oldham. They are determinant to keep the process as handmade and accurate as possible. That means personally traveling to a milk farm, filling in giant heavy cans with fresh goat milk and rolling them back to the factory a few times per week (the secret is to do it after Puhoi guys come to source their milk from the same farm – that way Cilantro receives the freshest ingredient possible). They also used to spend up to 12 hours in a row standing by a pan and gently stirring the milk by hand but this job is now allocated to a special fancy machine brought from Brazil.
Mônica and Jenny make both hard and soft cheeses but their best creation, in my opinion, is an amazing Cajeta – it's something like a soft caramel (think healthier version of Nutella) that you can spread over a toast or pancakes or combine with salty cheese. And don't let the fact that the sweet dessert was produced out of goat milk, known for its recognisable strong taste, scare you off. These ladies know how to take care after their milk and never over process it, so there is absolutely no goat 'aftertaste'. Yum!
Market and lunch at Mr. Pickles
Hamilton is a well-known foodies' paradise. Not surprisingly, every time we come here, we discover some new places with great food to hang out. This time it was Mr. Pickles – a year old restaurant, nestled beautifully in a fancy new public space 'Victoria on the River' overlooking mighty Waikato river. Bit before having a sneaky peek into their new seasonal menu, let's meet some more amazing local food businesses, shall we?
At a huge terrace, that easily doubles the space of the restaurant, Waikato Food Inc. and Hamilton Waikato Tourism Board have organised a small pop-up market. Volare brought their fresh Hot Cross Buns and different breads (some of them require up to 22 hours of non-stop work to be baked properly!). Small family business Hunt and Gather Bee Co. had their award-winning honeys on display. Good Bugs offered lots of different sauerkraut flavours (loved how fresh and crunchy it still is, despite being fermented!) and the yummiest pesto. Luxurious IndulgeNZ ice-cream surprised us with creative flavours (feijoa ice-cream anyone?) and rich and silky texture. There was also a cute couple The Muesli Company, making granolas and muesli bars with my fav nut ever – macadamia. Guess who picked all the macadamias from every single degustation plate? 🙂
The clock struck 12 pm and it was time for us to move inside the restaurant.
Mr. Pickles is a quintessential urban spot – spacious and airy, with entrances both from a busy central street and a quiet walkway along the river, with an incidental yet stylish design in grey with occasional splashes of bright colours and green plants here and there. It's a place where you feel relaxed enough not to worry what you wear and how good are your manners but that is also cool enough to make you feel special and create some great memories.
Just like the interior, the food here is contemporary but not overly complicated. With a strong focus on bold, fresh flavours, the menu changes every season and we're right in time to try a few contenders for winter update. I can't get enough of ravioli with mozzarella and sun dried tomatoes in a bath of garlic butter (you haven't lived until you've indulged into those!) and Alex picks raw tuna in sriracha mayo as his personal favourite.
T&G tomatoes
That was one of the most exciting parts of the day! Never ever before have we seen so many tomatoes growing in one place. Or should I better say – in THREE places, as there are three giant glasshouses on the territory?
Being a person who's best garden performance is a 30 x 30 cm row of lettuce, I was fascinated to learn more about the science behind growing something so sophisticated as tomatoes. Did you know, for example, that tomatoes require warm days and cold nights? Lower night temperatures make them think they might die, so they quickly push all the nutrients and vitamins they have into juicy delicious tomatoes.
Feast Waikato progressive dinner
Finally, it was time for the main event of the day – Feast Waikato progressive dinner, a long evening of food and conversations in some of Hamilton's best restaurants.
Progressive dinner was an official launch of the festival and it's amazing how many people came to support inaugural event! Word is on the street there were over 60 guests! With tickets priced at $175 pp, the event was sold out way before the date. I bet, some of the restaurants have never been that crowded before 🙂
The whole fun started from nibbles at Palate (20 Alma street). 'Sophistication' is this place's second name, so rabbit and oysters it is. We then moved to the already familiar Mr. Pickles (298 Victoria street) for tuna & figs entrée, Dough Bros (250 Victoria street) for mouthwatering pig & salads main (this place is more known for its exceptional pizzas though, maybe next time!) and finally, wrapped up this 5-hour dinner with a dessert at Gothenburg (17 Grantham street).
Of course, I might be biased because I've already had more than enough amazing meals during the day, but to my mind the best part of the progressive dinner was not even the food itself, but how beautifully most of the places were located along the Waikato river. It was so nice to walk along it from one restaurant to another, breath in some fresh air and enjoy the views of the river from different angles.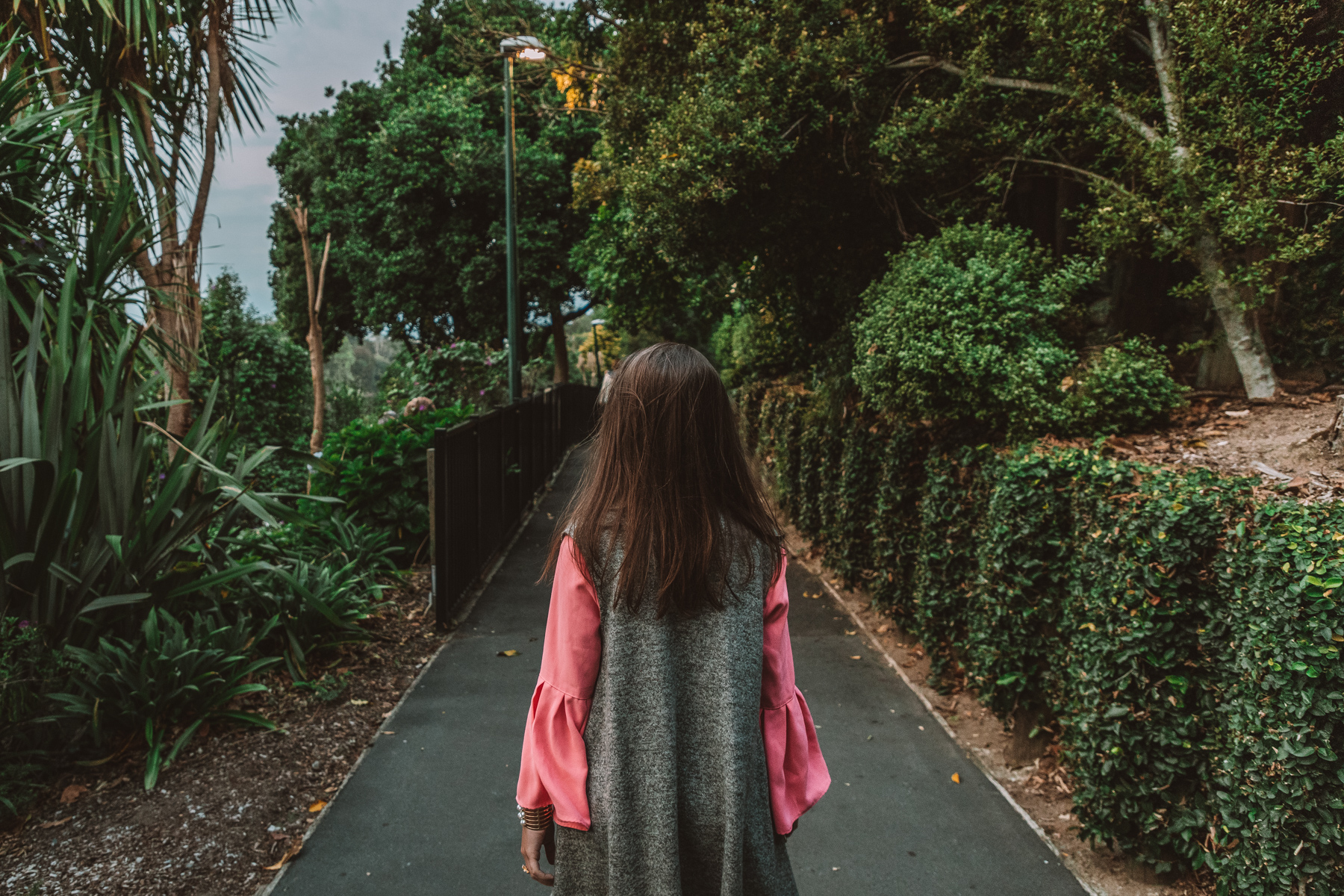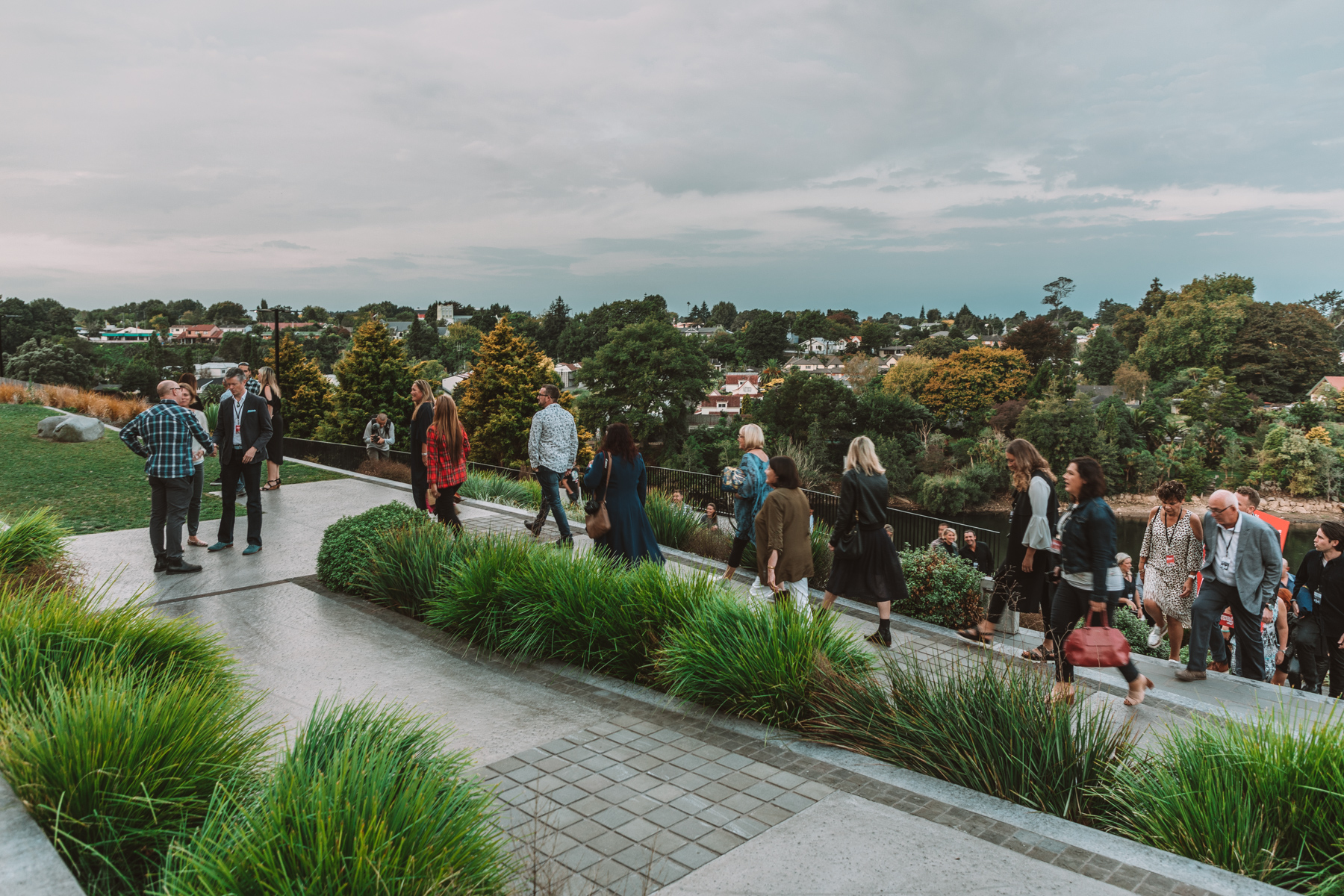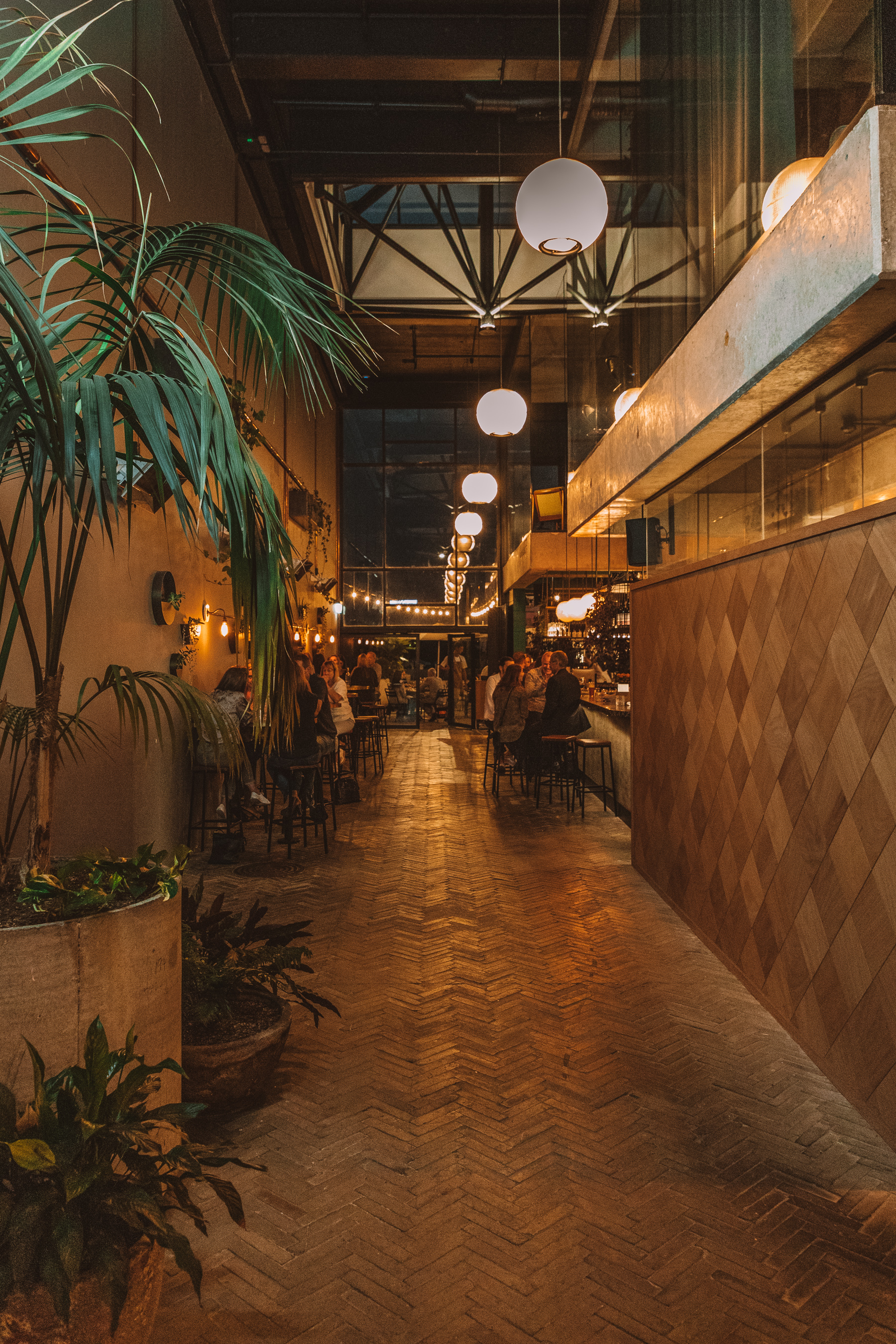 Thanks Waikato Food Inc., Hamilton Waikato Tourism and BidFresh for inviting us on this trip!