White Island is the ONLY active marine volcano in New Zealand. Obviously, a trip to Bay of Plenty is not complete without a tour to this bad boy, located 50 km offshore from Whakatane. Easier said than done! The tour is heavily dependent on weather. If it's windy, if it rains, if anything at all goes wrong – the trip is cancelled (luckily, you can re-book it for another date for free!). As you might have already understood, that is exactly what happened to us! And the worst thing about this experience (as if the cancelation wasn't sad enough itself) is that you only receive a depressing phone call after 8 pm on the previous day. Which means….yes, no time to organize something exciting instead:) So, what can you do in Whakatane, if your tour to White Island was cancelled?
1. Kohi Point walkway. Iconic 10 km walk from Whakatane centre to Ohope beach is definitely a thing to do! At the very beginning of the walkway you're greeted by colourful stairs, that depict New Zealand wild life. Shortly after that you bump into a waterfall (probably not the best angle to enjoy it, though) and dive into a dense bush. The path is quite flat and easy, but make sure you have water and snacks with you – it's going to be a loooong journey! Well, not because 10 km is something heroic, but because there are so many wonderful places to have a picnic. My main goal on this track was to get to the Kohi Point lookout – a tiny square of land at the very top of the steep cliffs with the giant waves splashing somewhere far below. My favourite type of nature.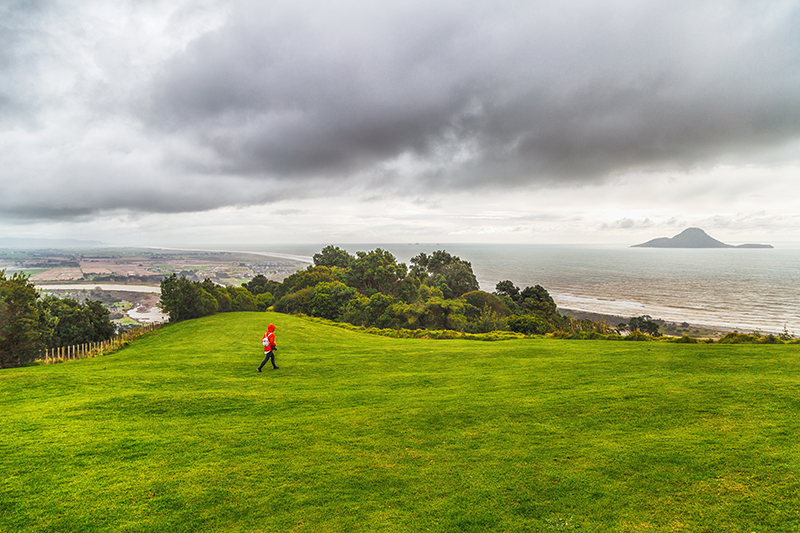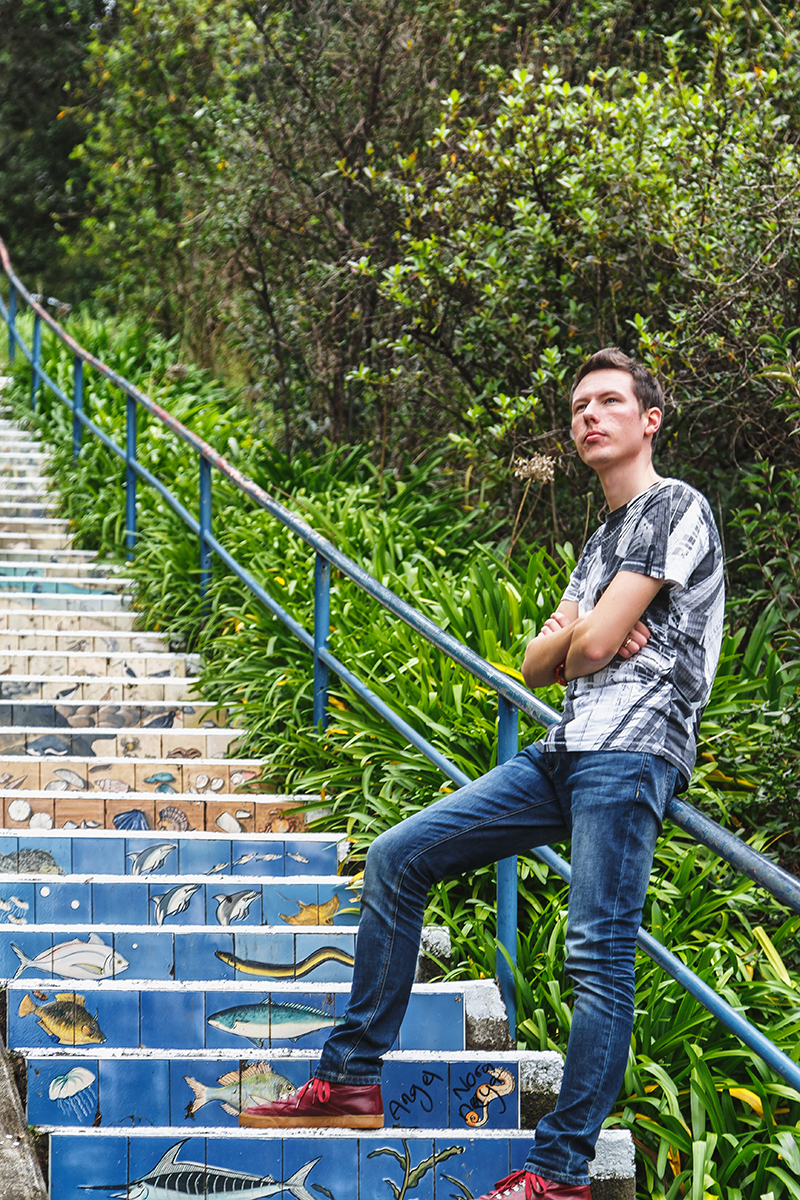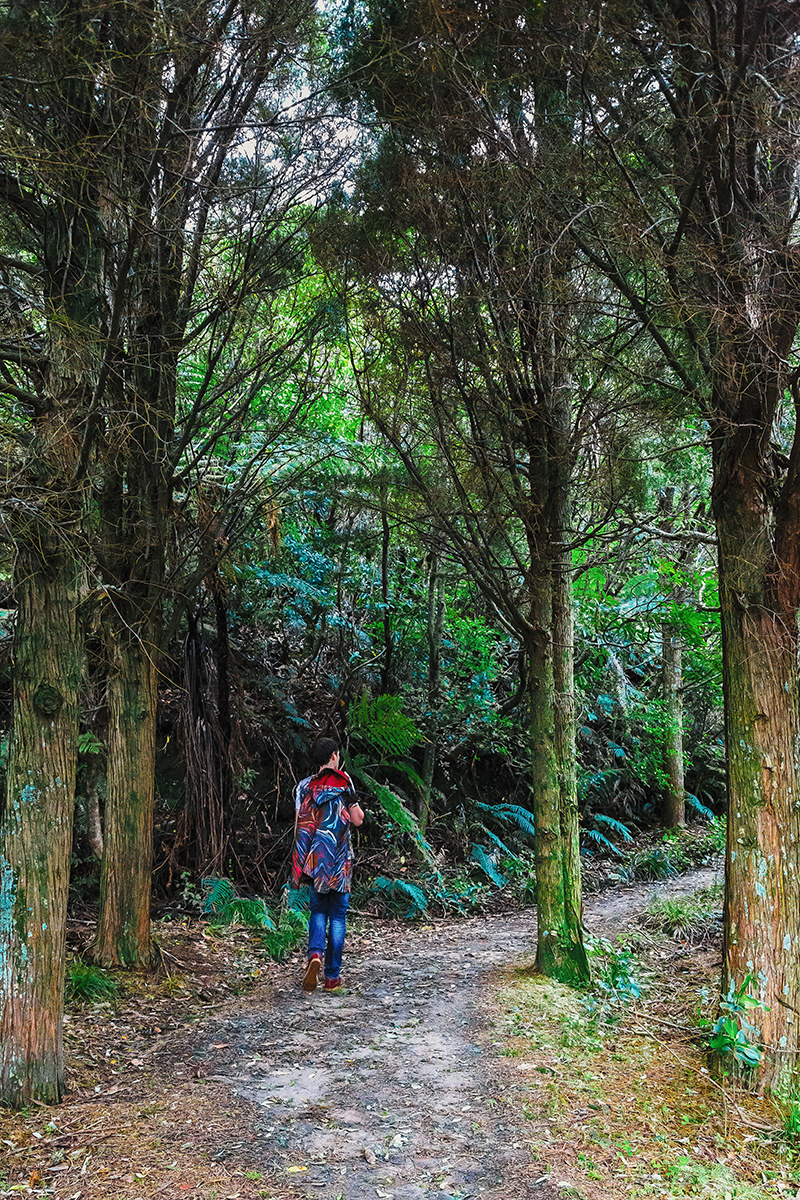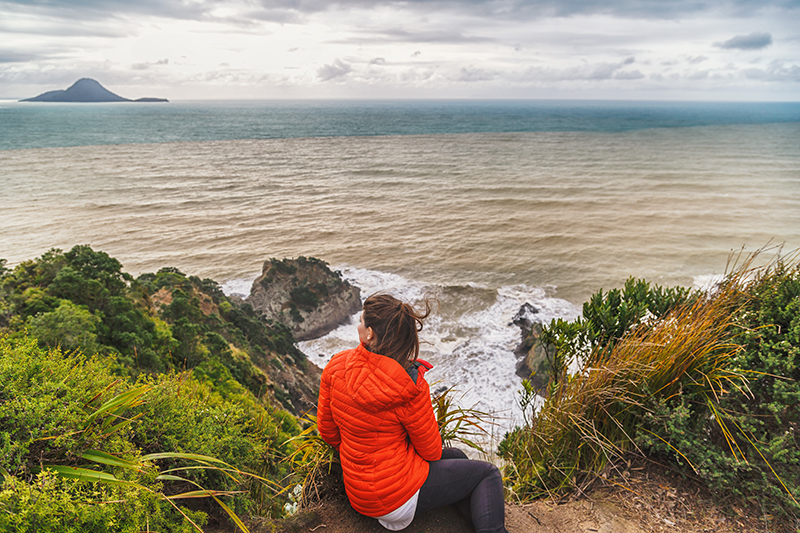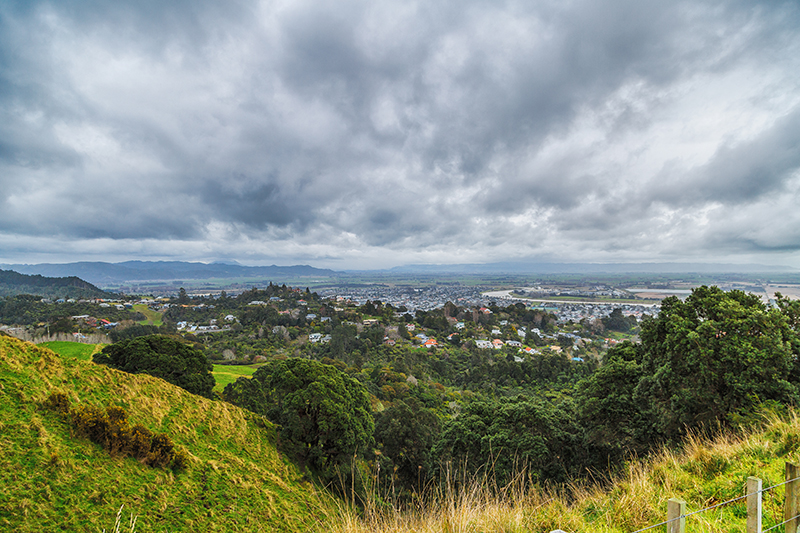 2. Whakatane heads. It is a picturesque beach I have already described in this article. Amazing, how many incredible things can fit into a tiny piece of land! This corner of Whakatane got its name from the rocks randomly lurking out of the river. Their shape reminds of heads, peeping from the water. But there is also that impressive cliff from the Kohi Point walkway behind you and a famous Lady on the Rock – bronze statue, commemorating brave daughter of Toroa, captain-navigator of the Mataatua waka. Left alone in a canoe, while all her waka went on the shore, she paddled to the beach instead of being drifted back to the sea. It was a tapu for a women back then, but she cried "Kia Whakatane au i ahau", which means "I will act as the part of a man". Now you know how this town got its name:) Historic place you don't want to miss!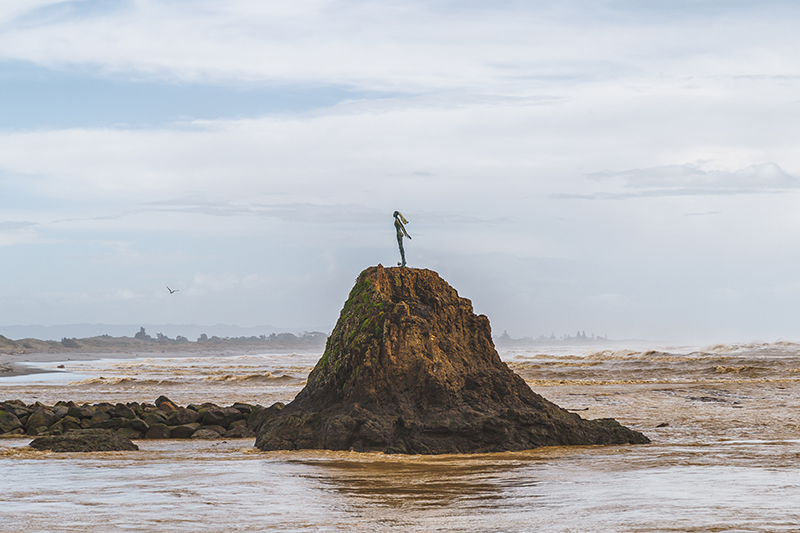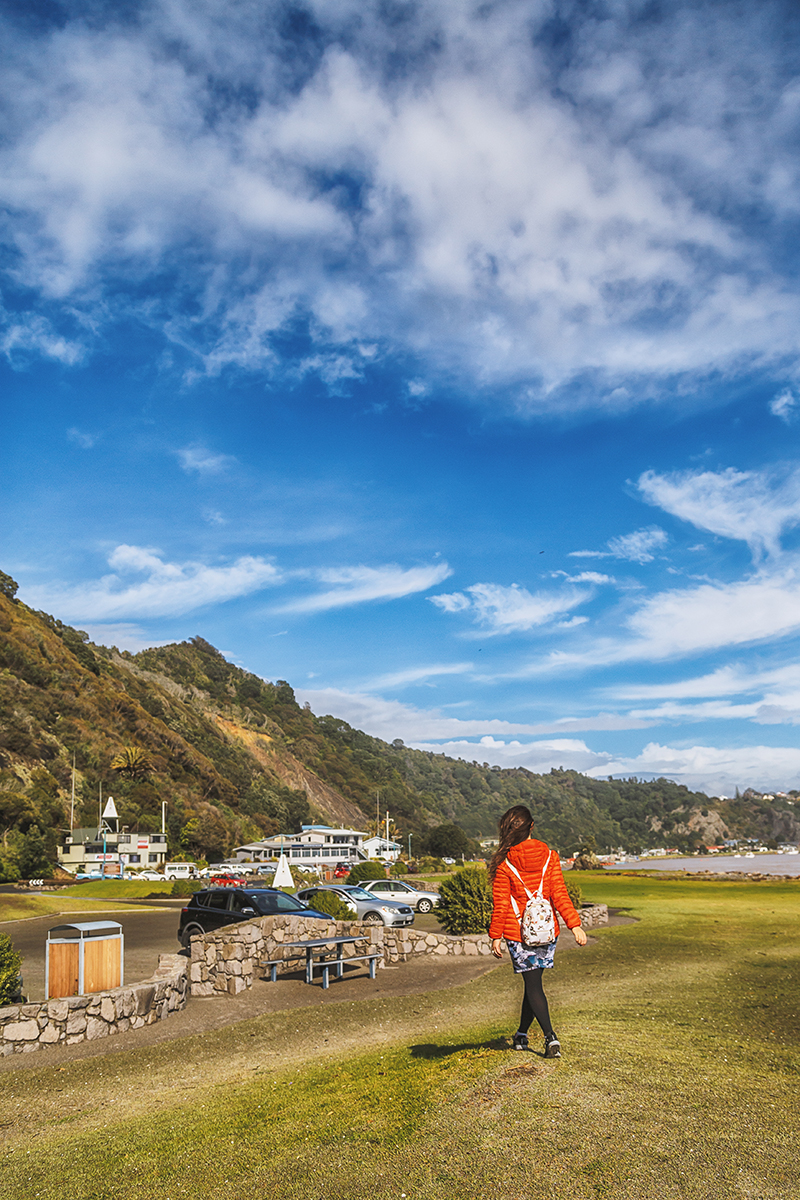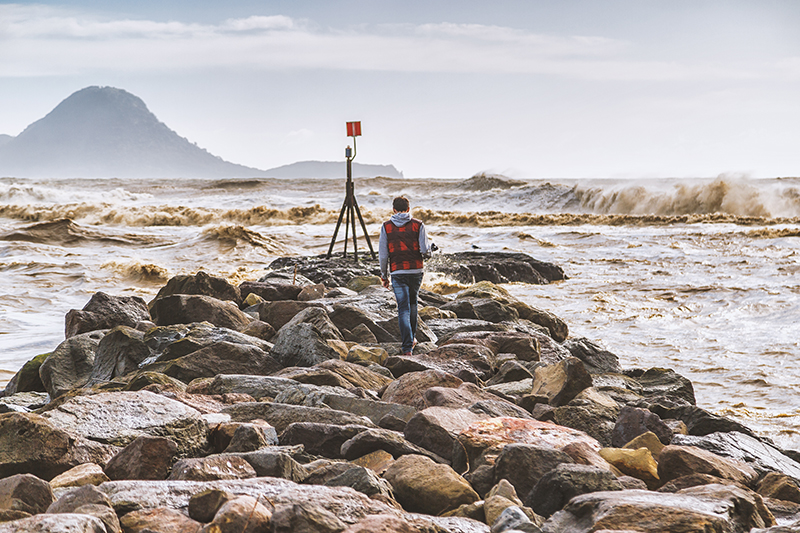 3. L'Epicerie cafe. Surprisingly, Whakatane is full of French people and French places! L'Epicerie is probably the most authentic of all. Run by French people, with traditional onion soup and crepes on a menu, it is a perfect choice for lunch or to satisfy your sweet cravings. For the reasons I would probably never get, many people were eating casual cabinet sandwiches there. Don't fall into this mistake! Look through the crepes menu (it is enormous and, oh so delicious!) and try something new. The cafe is located in the city centre, across the road from i-Site.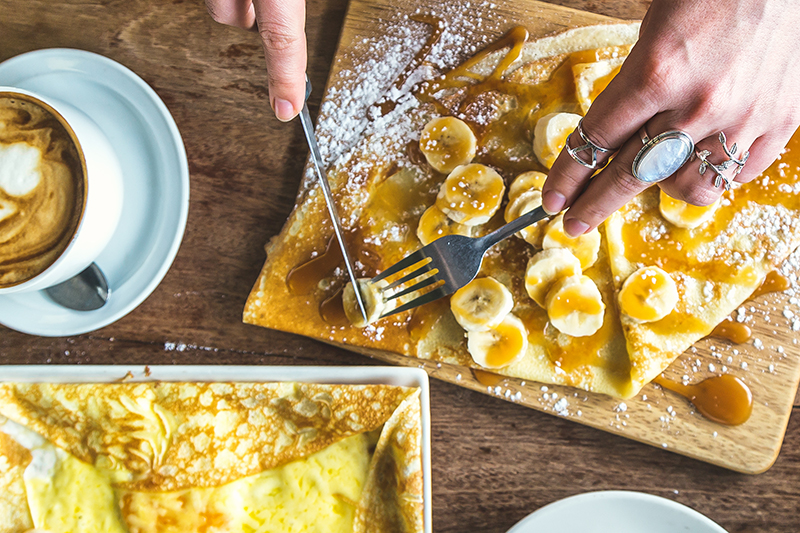 I am wearing Aurora Moonstone Ring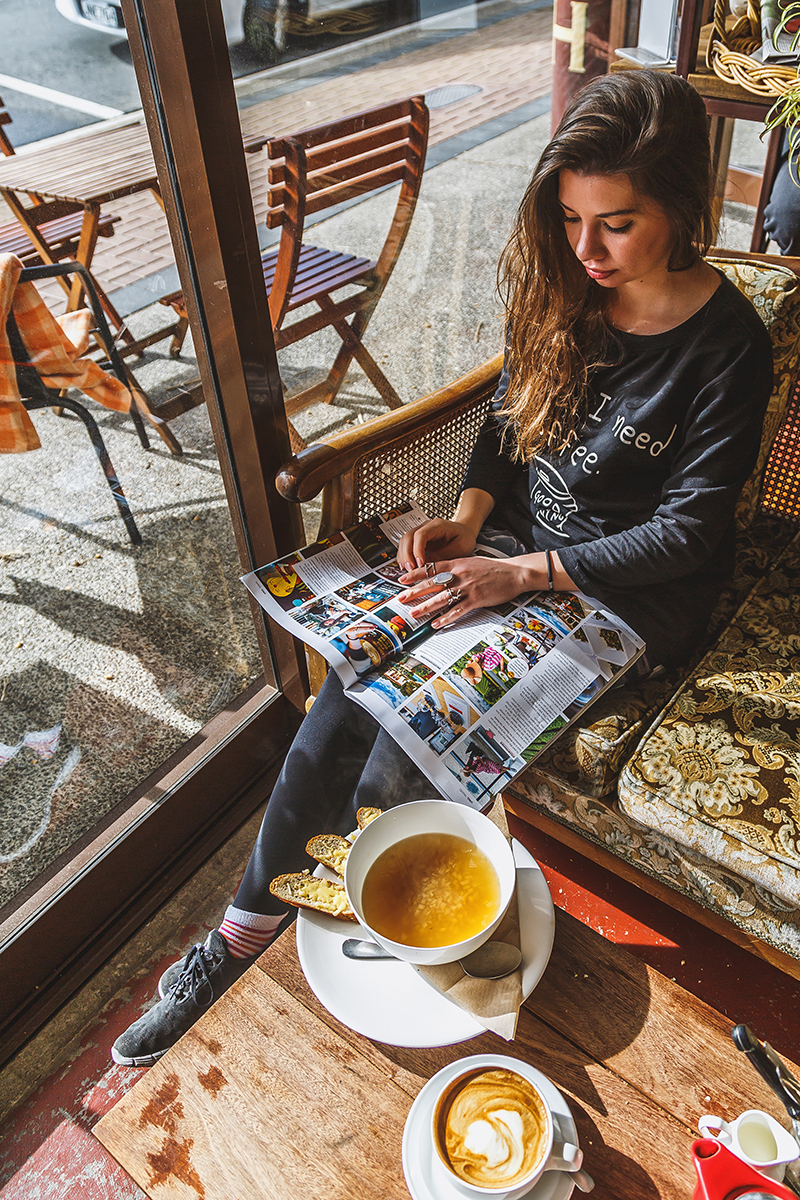 4. Kiwi Capital of the World. Whakatane is known as the kiwi capital of the world. So being here means learning more about the unusual native birds, that can't fly. But, PLEASE, do not try to find or touch a kiwi yourself! If you frighten them, they might leave the nest with the egg forever:( So we contacted Whakatane Kiwi Trust – these amazing people protect kiwis and help them. They have tons of educational programmes for kids and adults. My favourite initiative is "Adopt a Kiwi" – by donating money to the organisation, you become kiwi's parent for a year and get to attend a Kiwi health check with your furry baby! Something we will definitely do with Alex:)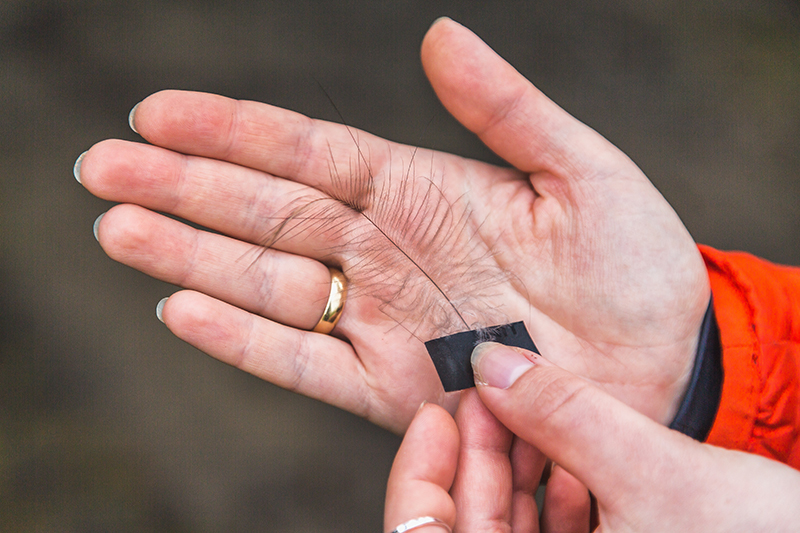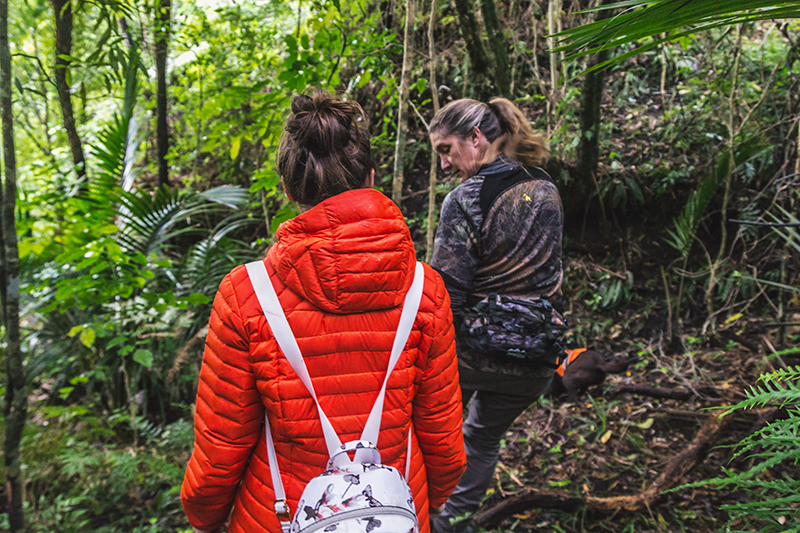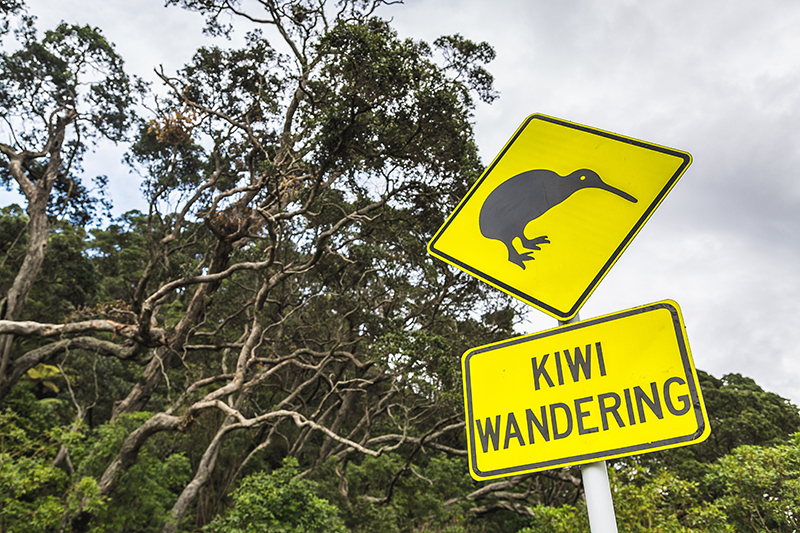 5. Mataatua: The House That Came Home. Officially the most travelled Maori meeting house. In the last 130 years it visited Sydney, Melbourne, London, Dunedin and Otago before finally being rebuilt in its place of origin in 2011. Interactive tour looks really exciting. Unfortunately, that is one of those things, that you'd better book in advance. Though they are open every day and have scheduled tours at 12 and 2 pm, there might be some surprises like a very large group, that arrived there before us and left no room for two more people:( Anyway, even if you end up with nothing, spend some time just walking around the house – it is beautiful!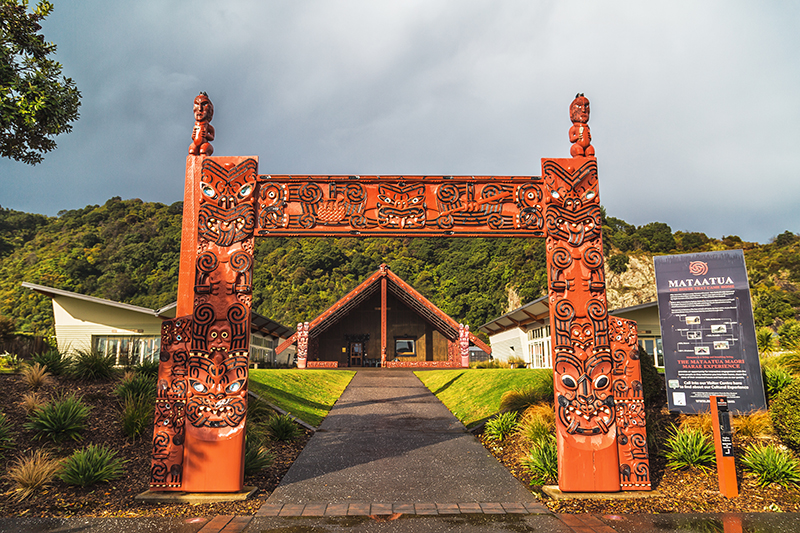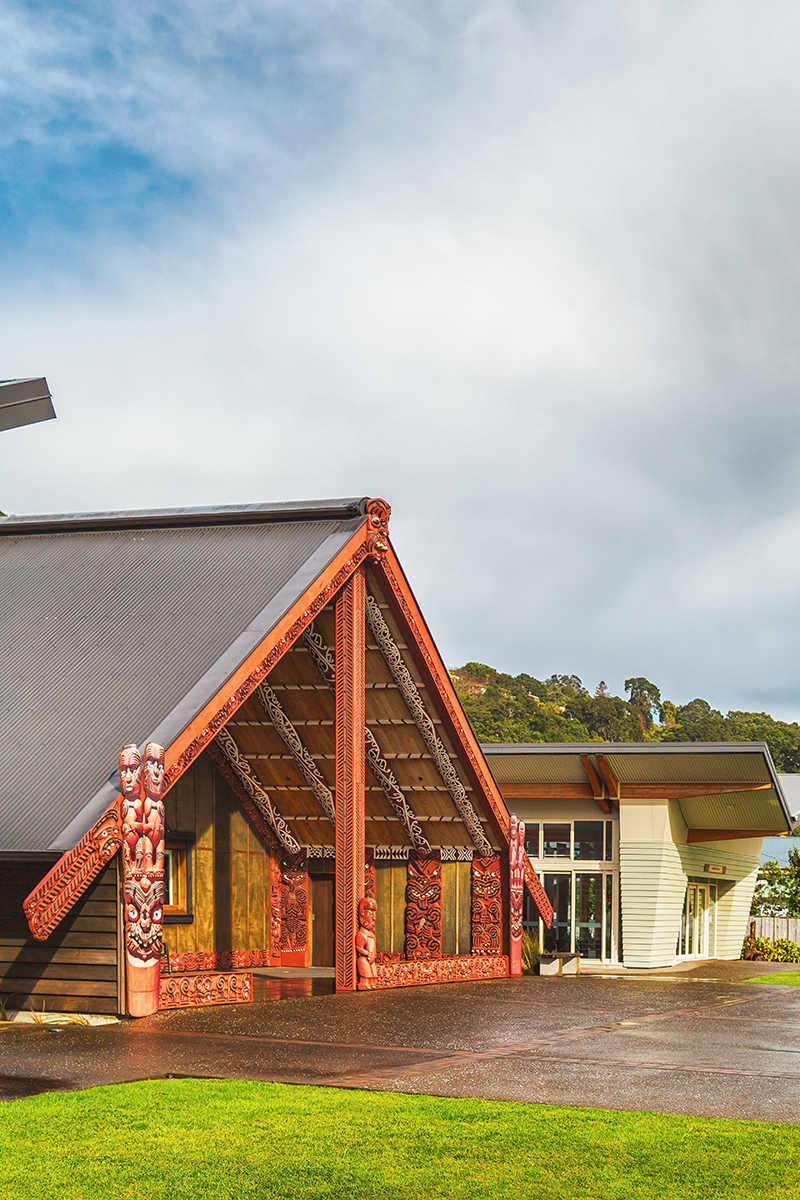 Pin this post: