New Zealand is blessed with talented, creative people. And finding someone doing something unique, special and useful is not a challenge here. Given that there is hardly any other country where launching your own business is that easy and quick, it comes as no surprise every second person we meet on a daily basis in New Zealand has his (or her) own business. And though they all are very different – from the raw desserts delivered to your doorstep to the cruelty-free beauty salons — there are two things they all share in common. Anything people do here is beneficial for the community and the environment, and is always actively supported by locals.
Recently Alex and I had a pleasure to meet Amber Campbell, inspiring co-owner of GoodBuzz Kombucha. Of course, we couldn't resist to ask her for some tips on turning your passion into a nationwide company:)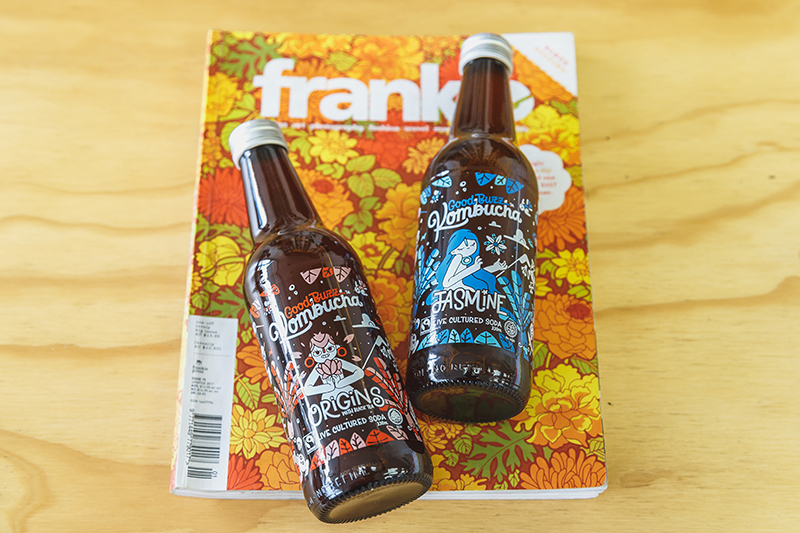 – Kombucha is a new avocado toast – people are going crazy about it! But what is it exactly after all?
– It is a delicious live cultured soda, that was invented in China 2000 years ago. Our kombucha consists of spring water, organic black or green tea, a wee bit of organic sugar, natural flavours like strawberries, lemons or feijoa and, of course, that unique bacteria, that gives kombucha its iconic tang. As you know, our body contains billions of good and bad bacteria and probiotics like kombucha increase the amount of good bacteria and remove toxins.
– How did you discover this drink yourself?
– My mother was brewing it at our own kitchen since I was about 10 years old. As a grown up I started to do the same. We lived in States with my husband, Alex, who worked for a big software company at Silicon Valley. Seven years ago he gave up alcohol, so instead of drinking plain water or sugary soda, he was taking my kombucha with him, shared it with colleagues. In a while they started to ask how to have it regularly:) Alex was the first one to admit: "People want to have it regularly, I think we should start our own business". It was risky, but it became our dream! So in 2012 we moved to New Zealand and in September 2014 we started to sell GoodBuzz.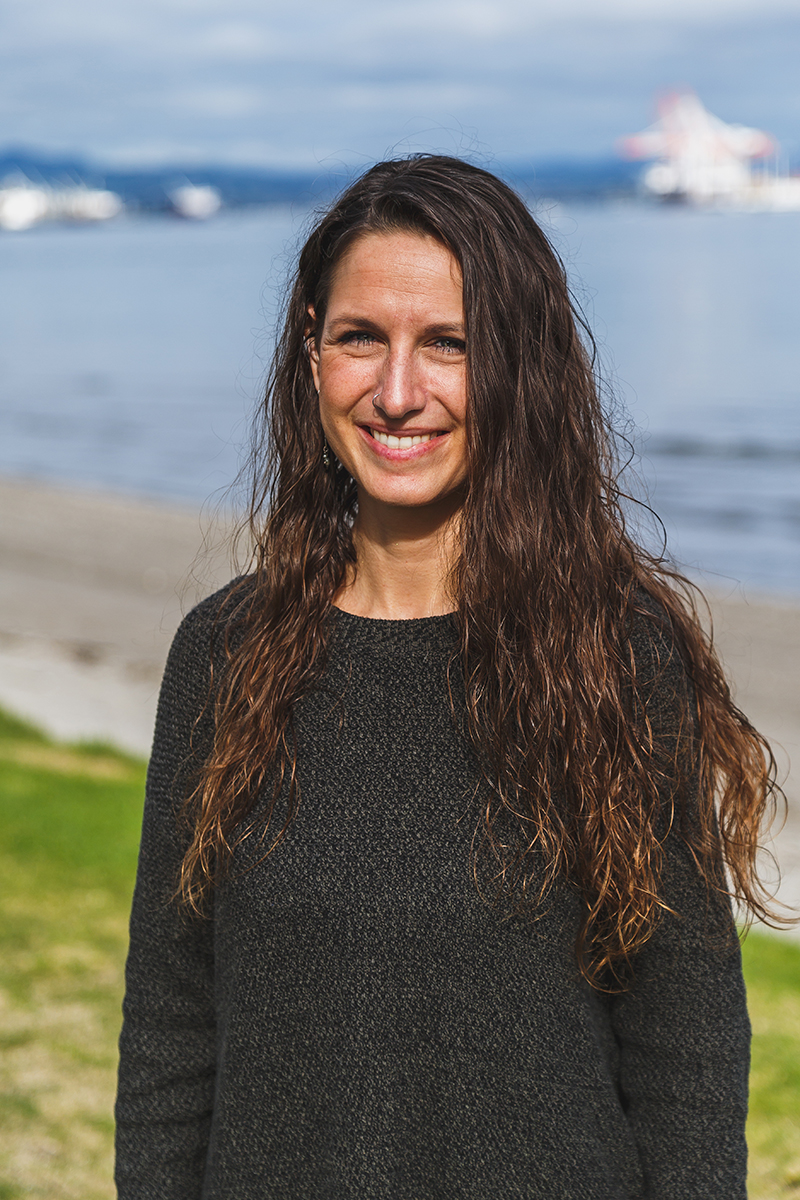 – Is it still based on your own recipes?
– It's an incredible story. My husband's grandmother was brewing it in Kaikohe, New Zealand. back in 1974 already! And I often meet people saying "Oh yes, we remember Amy and her kombucha!" She called it Manchurian Tea. Amy passed the culture for brewing down the generations. Unfortunately, I didn't have a chance to meet her before she passed. But her gift is priceless.
– Did you predict that nationwide success?
– From the very beginning we had a pretty clear picture of what we wanted to achieve. Alex came up with a business plan of how to make kombucha affordable for everyone: for families like ourselves, for kids. We knew that was the right thing to do. We wanted to see it mainstream, to see kids drinking kombucha, not Coca-Cola. As mum, I'm really passionate about it. Today you can find GoodBuzz in supermarkets and cafes all over New Zealand.
– Do you think it is easier to start business in New Zealand than in States?
– Definitely! What I love about New Zealand is how many people are supporting local businesses. You don't get that in States. Well, may be in some small towns locals are still supporting locals. But here – it's just incredible. I am also like that. When I go to the store, I look at something I want to buy and if it was made in another country, I try to find similar product, produced in New Zealand.
– Family businesses either become legends or ruin the families. Is working with your husband easy or hard for you?
– I'm not going to lie, sometimes it can be hard. We used to have completely different schedule – Alex was travelling a lot, sometimes he was absent for half a year or even more. And now we are together 24/7…
– So do you have any tips on maintaining healthy relationships?
– Take time for yourself, do things you enjoy doing – yoga, walking on the beach, get your nails done. Take time to just be a woman. A short break from work – and you are back on track.
– And how about healthy lifestyle in general?
I do my best to eat healthy. I come from a chiropractic and naturopathic family, so healthy lifestyle was always a huge part of my life. But I don't have issues with having fish'n'chips once in a while. I believe, if your body is really craving something, just have it. For example, chocolate. I love chocolate! But it's not something I eat all the time. After all, it's all about keeping the healthy balance.