How are you coping, guys? It's a weird and completely unpredictable time worldwide right now and the best we all can do is staying safe and being kind to those around us who are not doing so well. We hope YOU, our dear readers, are strong, positive and fearless and have enough energy and kindness in you to take care not only of yourself but also of those who need your help right now – elderly people and small local businesses.
We all are so used to seeing the world without any borders, to flying to any part of the world at any time, to explore and educate ourselves on different cultures, languages, cuisines. And now, when suddenly traveling the world is no longer an option, it hits really-really hard. Don't get us wrong, we don't think that not being able to travel is the worst part of this whole situation. But being travel bloggers and curious wandering souls for so many years, it certainly is the most unexpected thing that could've happened to us.
But does that mean there is no way out, no positive side at all? Of course, no! Thanks to modern technologies, you can now travel the world without even leaving your house! And today we will explain how exactly you can do that. So, buckle up, we're going on an adventure!
How to travel the world without leaving the house
Wander historic cities with Google Street View. You might've used Google Street View option before – to make sure you'll easily recognise the right building when visiting new clinic, restaurant or any other company. But did you know that it's not just your neighborhood you can explore this way? Of course, the most famous landmarks worldwide are all captured on camera as well! Here is, for example, a breathtaking view over Paris from the Eiffel Tower. You can even pick different 'views'. Cool, right? Ok, and how about the legendary pyramids in Egypt? Or maybe, you always wanted to visit Greece? There is a whole collection of Greek landmarks and iconic historic buildings on Google Street View! Of course, there also heaps places in New Zealand you can explore without leaving home – from Fox Glacier to White Island (yes, even White Island!), from Wellington Cable Car to Te Paki Sand Dunes and so much more!
Switch on the live cam. Ok-ok, Google Street View tours are amazing but they lack one important thing we all love so much about traveling: the ATMOSPHERE! World's busiest streets are vibrant, buzzing, ALIVE. No photos can show that, we need video. You might have heard of EarthCam before – that's the website where you can enjoy live videos from Times Square in NYC, Eiffel Tower in Paris, etc. in REAL TIME! You got me right, what you're seeing is exactly what's happening there right now! Now, isn't it the closest one can get to visiting these places in person? By the way, some New Zealand sights also have their own live cams. We always check Whakapapa cams in winter to decide whether the day is good enough for snowboarding.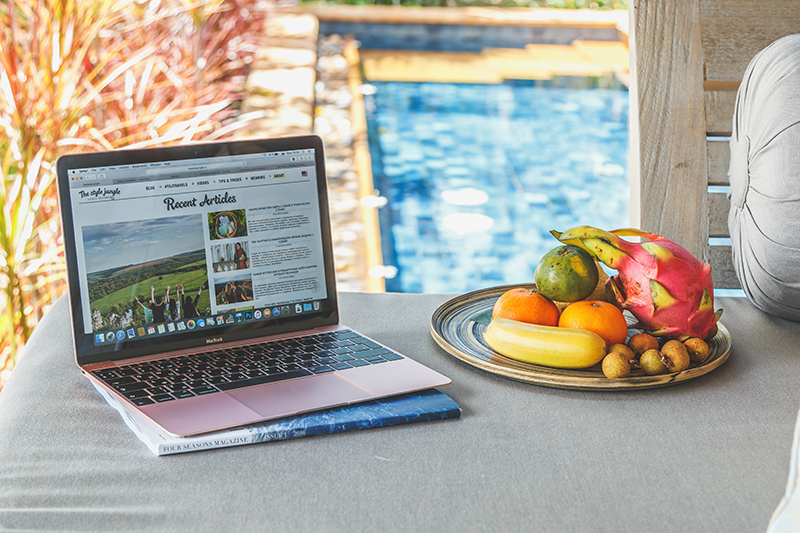 Visit online museums. Speaking of Google Street View 🙂 It's not all about outdoors there! Most of the famous museums around the world now have so-called 'virtual tours', allowing you to enjoy legendary masterpieces and historic artifacts from the comfort of your own home. Here is, for example, the Guggenheim museum in New York or Musee d'Orsay in Paris. Just tap on the screen if you want to come closer to some of the artifacts or visit the next room. Reminds me of video games sans zombies or other nasty things you're supposed to kill while wandering around 🙂
Visit world-famous theatres and concert halls online. While many theatres and cinemas around the globe are closed at the moment, virtual theatres are not going anywhere! In fact, there are only more and more of them launching daily. For example, Metropolitan Opera is offering free digital shows on its website from 16 to 22 March. You can watch them live or at any time in the next 20 hours after the premiere.
And national parks! Once again, thank you Google for our easy and happy couch travels! This section of their website will allow you to travel through five spectacular national parks in the USA – from Alaska to Hawaii. You can even swim underwater! Their intros are very beautiful and the whole experience is SO realistic!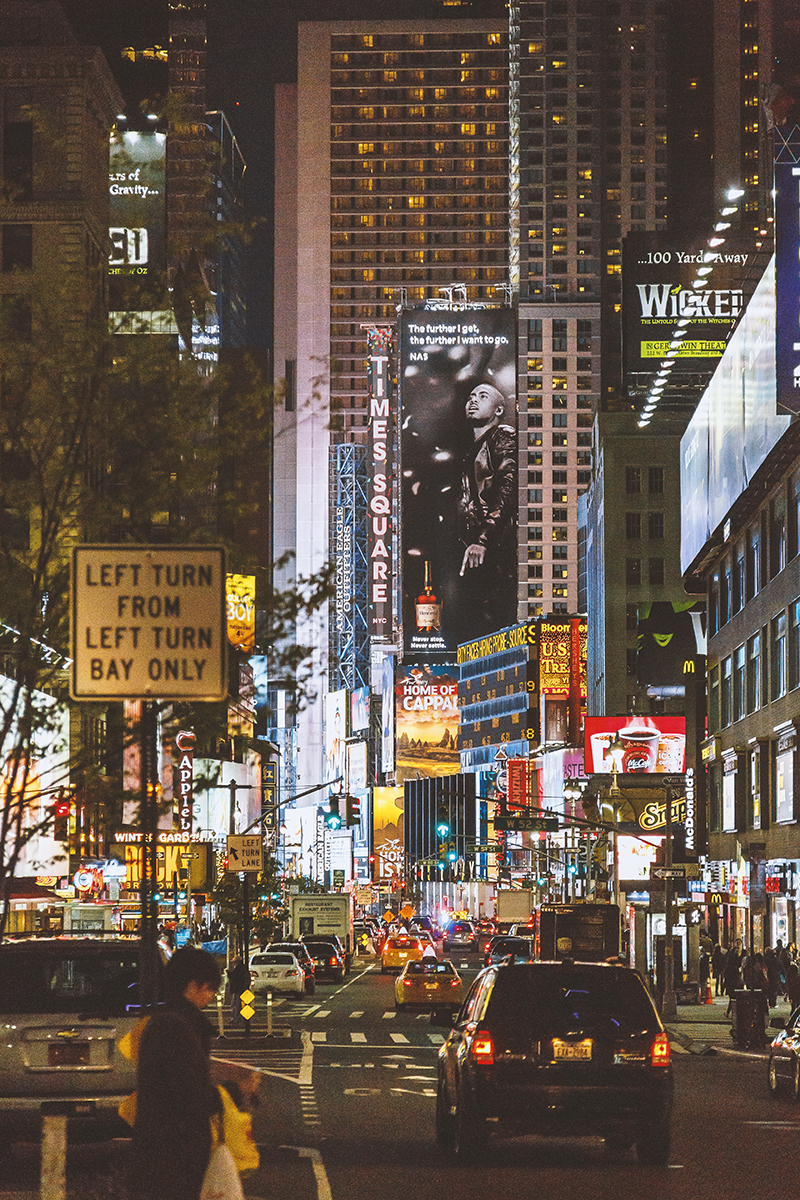 Watch animals live. Some of the aquariums, sanctuaries and zoos around the world also have live cams on their website, tune in and watch these cuties living their life as you're also there right now! Here is one of the options. I adore Explore.org live cameras in Africa (as I'm writing this, I'm watching two hippos peacefully sleeping in a water hole!)
Watch YouTube travel videos. 4K resolution, 360 cameras, underwater shots – modern filming gear allows you to see the world in the highest definition possible and in any angles! Of course, it will never be better than seeing our stunning planet in real life but, trust us, it's getting pretty close. If you love exploring your own backyard, theStyleJungle YouTube channel has SO MANY New Zealand travel videos and New Zealand travel vlogs – they will last you your entire self-isolation time! Among other travel YouTube channels we love are Lost LeBlanc, cuties Daneger and Stacey, our neighbours – Aussie couple Flying the Nest, our fav bloggers MarieFeandJakeSnow… Gosh, there are so many, really! YouTube travel channels today have really good quality, lots of interesting facts about local cultures and useful tips for when you'll be able to travel again.
Read travel books. This is, honestly, THE BEST way to explore the world without leaving your home! Be it someone's memoirs, beautiful coffee table book or a fiction story set in a stunning location, travel books are always so inspiring. Whenever I'm at the library, I always grab at least one travel book – they never disappoint! 'The lost girls: three friends, four continents, one unconventional detour around the world', for example, is a hilarious book by NYC besties who left their jobs to travel the world together for a year. It's so emotional, funny and honest – loved reading it! 'My Paris dream: an education in style, slang, and seduction in the great city on the Seine' is a story of American editor who went to live and work in Paris and made it her life goal to become 'true Parisian'. She writes about Paris, its culture and its street with so much love and passion – so easy to imagine you're right there right now yourself. Prefer fiction books? You'll love 'Disappearing Earth' by Julia Phillips – easily one of the best books I've read in 2019. It's set in remote and magical Kamchatka (Russia) and Julia describes this region and its traditions, struggles and hopes beautifully. And need I even mention 'the classics' of travel books like 'Eat, Pray, Love', for example?
Cook exotic dishes. I'm proud of my risotto and paella skills, while my friend rolls the most amazing sushi. Avid travelers often repeat that eating local food is the best way to learn more about the country and local culture. But why wait until the next trip when all the recipes are now available online? Tacos, pho, tom yum, pizza – you can make that all at home! Or get it delivered to you if you're not much of a Masterchef. Our friend Mila, for example, cooks the most flavourful and yummy vegan versions of world-famous dishes like lasagna, polenta, shepherd's pie, etc. and delivers them around the North Island of New Zealand. Check out V on Wheels website for more information.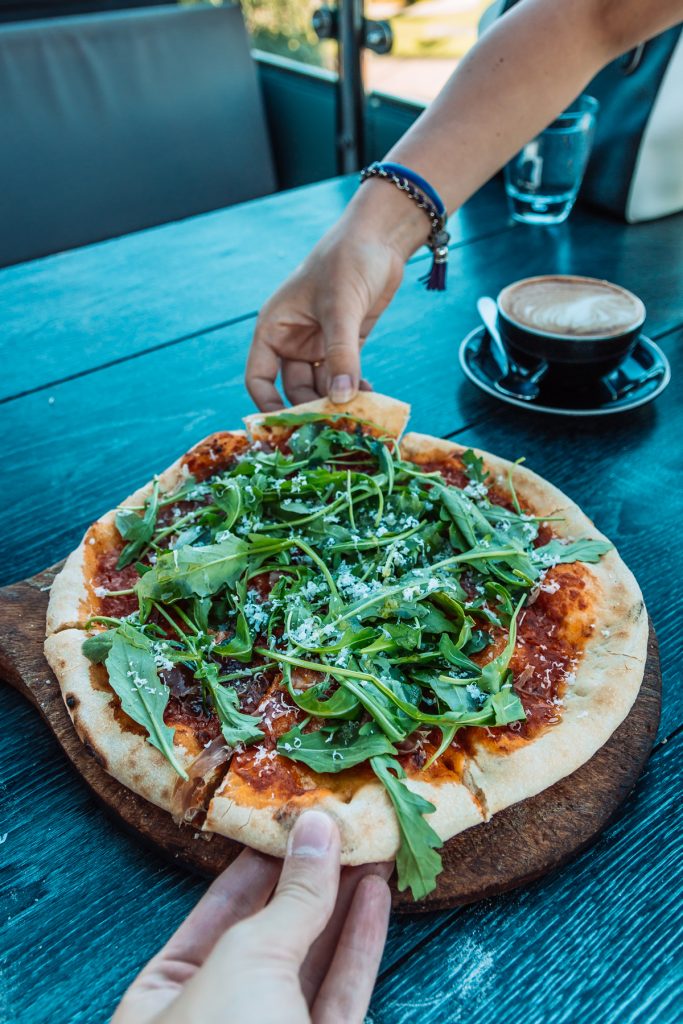 Listen to travel podcasts. I must admit, when it comes to podcasts, I'm very difficult to please. More often than not I find them extremely boring 🙂 Though I really enjoy these entertaining podcasts for women! But every person is different and if you're more of a listener than a reader, travel podcasts will be a great solution. Check out Women on the Road (they already have an episode on traveling and COVID-19, by the way), She Explores or Travel with Rick Steves. I love googling different listicles summarising best podcasts and just going through all of them one by one (you can tell, I have lots of free time 🙂 )
Organise at-home spa. Oh, don't we all love a good spa day at the hotel: massage, jacuzzi, face mask… Wait a minute, and who said we can't do all that at home? If you're lucky to have a bathtub in your house, now is the perfect time for a bubble bath! Light some candles and unpack that diffuser you've received as a present last Christmas (or was it your Birthday?), make sure you have your face mask, wine (or tea) and chocolate handy, grab a book and relaaaax while you're partner is going through YouTube tutorials on relaxing oil massage.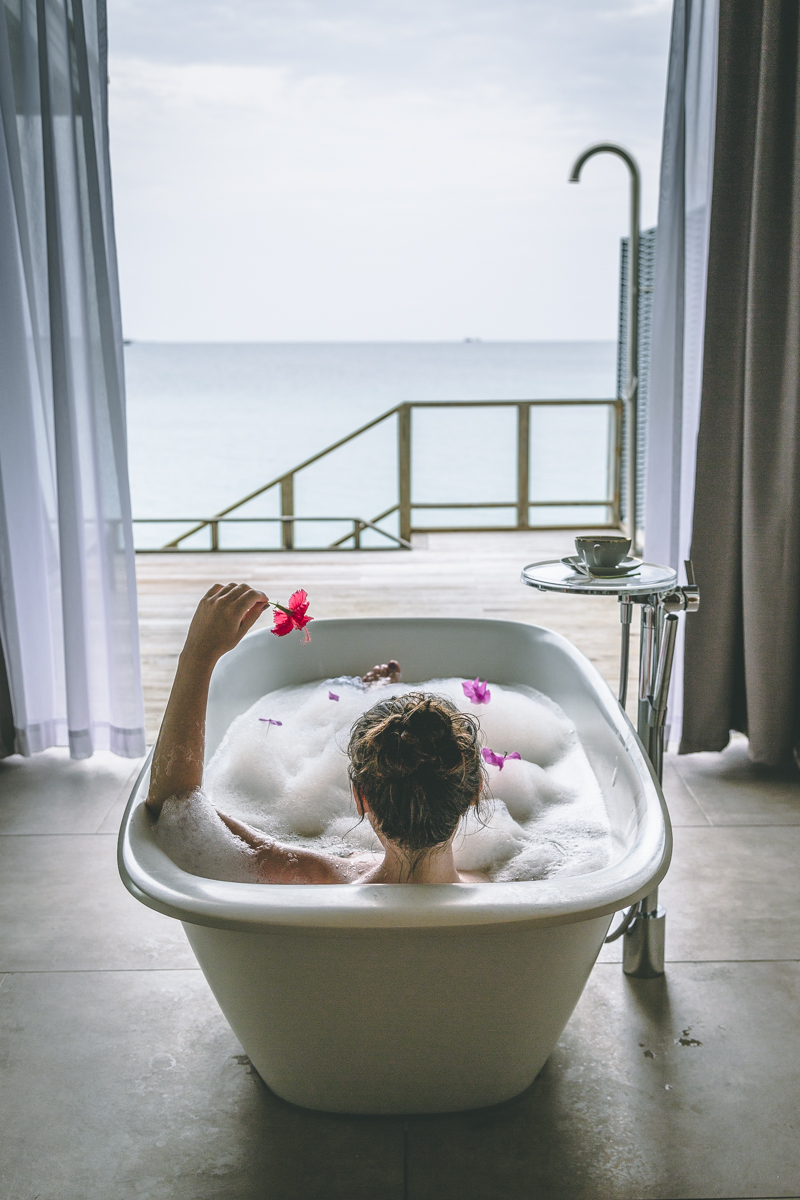 Skype with your overseas friends and relatives. Ok, you can't physically visit them right now but you can still chat, right? Not only is it nice to check out on people you care about but it also brings back that feeling of no borders and brings foreign countries closer to you. P.S. They might as well share local recipe with you for your cooking experiments!
---
Liked this post? Pin it!