Nothing can beat a good ol' hike in New Zealand, that's for sure. Our nature is so diverse and spectacular, we tend to forget entirely there are also quite a few amazing cities and towns around. These three, for example, are not just a place to spend the night on the road to some hikes or nature's wonders, each town boasts attractions and activities making a longer stay so worth it. So if you feel like a change of a scenery this summer, here are a few places worth visiting for city vibes and sights you can walk to from your hotel in CBD. Makes a great weekend trip!



New Plymouth

Also known as 'the coolest little city in New Zealand' this place certainly lives up to anyone's expectations. With only around 70,000 citizens, 10th largest city in the country looks nothing like a small sleepy town. Beautiful historical houses and the most modern and fascinating architecture (you'll see what I mean when you find Len Lye Centre or Pure Ariki Library) living peacefully side by side, attractive coffee shops, huge billboards, wild but extremely cosy parks and scenic 12km Coastal Walkway hugging the city – everything is concentrated on such a small piece of land, you can easily walk from one sight to another. And at the same time, there is so much to explore, you'll never get bored!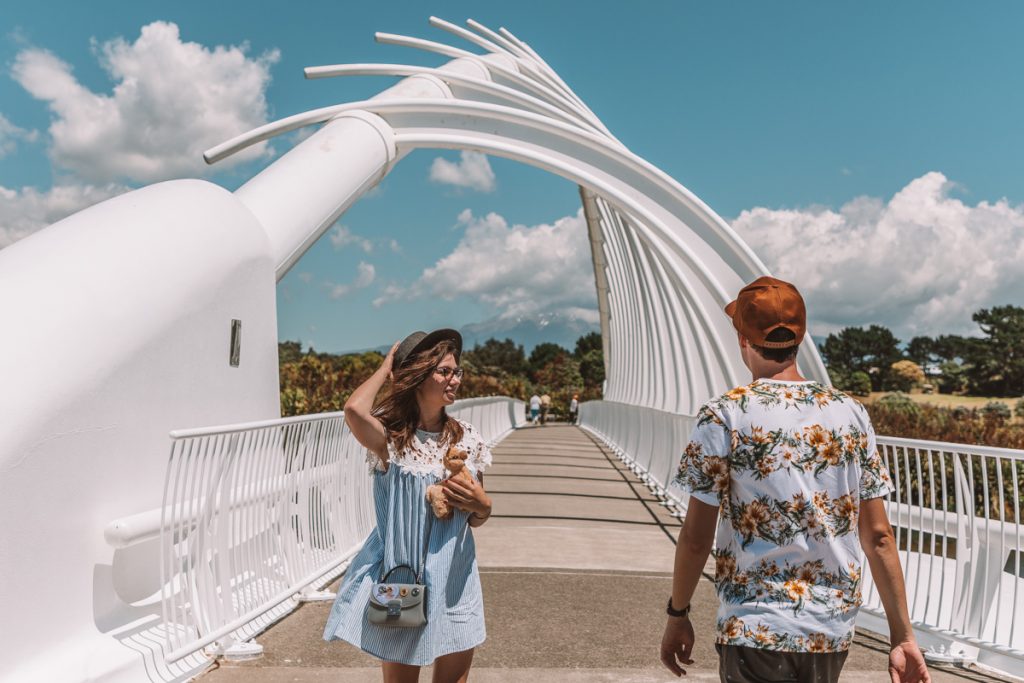 Napier
The gem of Hawke's Bay, this town is a gateway to the oldest and the most beautiful wineries, but it's also an amazing place to visit by itself in case you're not in a mood to drive anywhere else today. Napier is called 'Art Deco Capital of the World' because following the devastating earthquake in 1931, it was rebuilt entirely in this colourful, decorative architectural style. Walking here is like traveling in time – you feel the urge to change into a sparkly dress, pin a fascinator on your head and jump into a retro-car all the time. Well, at least the last one is totally doable here – a few Hooters Vintage Cars are always parked next to the Masonic Art Deco Hotel, and since it's 120% the best place to stay in Napier, taking a tour in one of these cars couldn't be any easier.
Rotorua
No matter how many times you've been here already, there is always something new to discover in this 'Tourism capital of the North Island'. Seriously, Te Puia, Eat Streat and Polynesian Spa alone would be enough to spend a day full of positive emotions and cool adventures. And they are all literally in a walking distance from each other! And there is so much more to see here without even leaving the town. Rotorua's unique geographical location made it one of the most interesting and unusual places in the entire country. Geysers, ancient forests, hot pools and extreme activities – you name it, they have it!