There is something incredibly thrilling in watching gallons of water showering from the height. It's an empowering and mesmerising show, the best demonstration of nature's powers and thank God, there is no shortage in waterfalls in New Zealand. Some of them are easily accessible and can literally be observed from the carpark, others require long hiking or will only reveal themselves after a storm and a few rainy days. Some of them are wide, high and strong, others are tiny and a bit shy. But they all share one common feature – no matter what, they are worth being seen! And here are some of our favourite New Zealand waterfalls, located on the North Island (listed in random order).
Bridal Veil Falls
Even the name of this obligatory stop on the way to Raglan sounds romantic! It's good to know that the waterfall itself lives up to the expectations. The route to Bridal Veil Falls starts from a small carpark and goes through the picturesque native bush. Stunning 55 metres tall waterfall is surrounded by several viewing platforms on different levels, allowing you to enjoy its beauty so many times! The best spot though is definitely at the bottom – cosy benches on a small bridge over the water that allow you to admire this North Island waterfall from a safe distance while still feeling light spray on your skin.
Hunua Falls
Located just around 20 minutes drive from Auckland, this waterfall might feel a bit too 'touristy' at first. But don't be too quick to judge! Hunua Falls is the best place to spend a cosy evening at with close friends. Comfy benches allow you to relax and enjoy the sound and the view of this waterfall. Make sure to slow down at the bridge over the river – on a nice sunny day the reflections of the waterfall in the lake are something else!
Explore Hunua Falls and 17 more Auckland attractions:
Huka Falls
To be honest, after seeing some of New Zealand's giants, it becomes hard to even call Huka Falls a proper 'waterfall'. Isn't it just an angled river? Huka Falls might not be one of those classic vertical waterfalls indeed but its incredible power (more than 220, 000 litres of water per second!) and unique turquoise colour of the water beats the minor 'disadvantage' of not being a 'classic' waterfall. Huka Falls is the most visited sight in Taupo and is located only a few steps away from a carpark. Lots of viewing platforms around and a scenic bridge over the waterfall allow to admire it from different angles and positions – definitely a must-visit place! When in Taupo, make sure to see and do some of these epic things!
Okere Falls
What a gorgeous place to visit at sunrise! For extreme lovers, these Rotorua series of waterfalls is an epic white water rafting spot. Okere Falls is not your typical 'come, admire and leave' waterfall. It's a whole picturesque hike with lots of historical landmarks, interesting signs along the road and, of course, several different waterfalls. Nice bonus – they all have viewing platforms that are perfect for watching rafter screaming, having fun and falling off the boats (sometimes). After a great walk, make sure to stop at the local cafe – they serve amazing healthy food (with great vegan options!) and have such a cool little store with all my fav local snacks and foods.
Watch Okere Falls video on our YouTube channel:
Owharoa Falls
Hands down a textbook waterfall! Wide enough, tall enough, powerful enough to make your jaws drop and (amazing bonus!) easily accessible. This Karangahake Gorge stunner is a great add-on to the many walkways of the Gorge.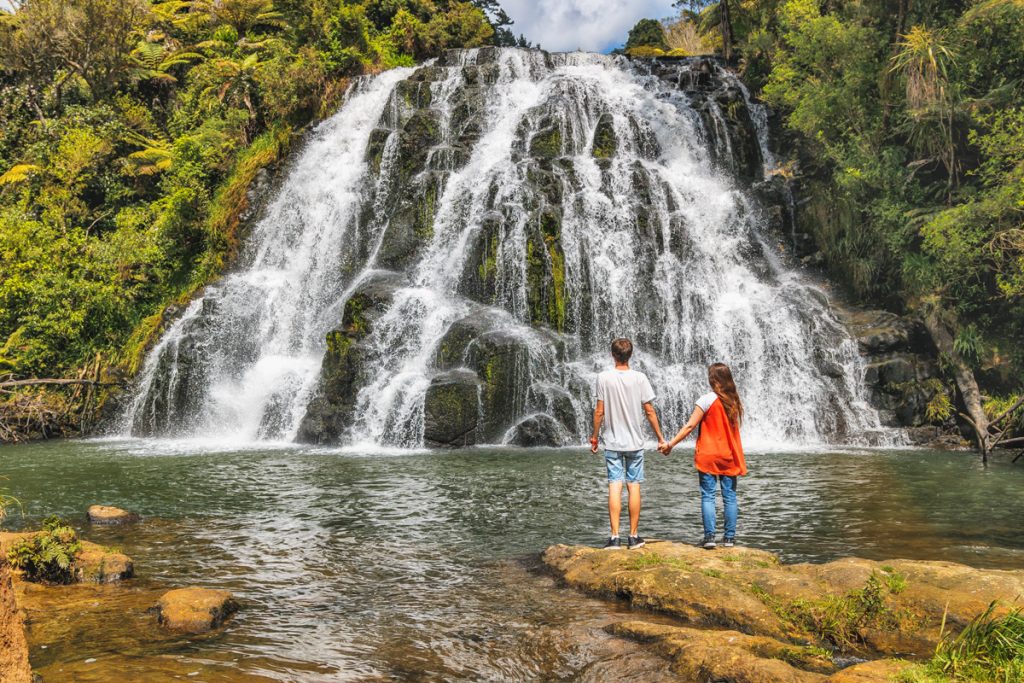 Wairere Falls
At 153 metres height, this's the highest waterfall on the North Island. Need I add something else? Well, actually, I do. Wairere Falls might be the most difficult one to access among all the waterfalls on the list – one-way walk to the viewing platform at the bottom of the waterfall easily takes about an hour. And there are another 40 minutes of steep route up to the very top. But don't let this obstacle scare you! The route is so picturesque and exciting, you won't even notice how the time flew by. Get ready to cross several cool bridges, climb natural stone steps and balance on narrow paths surrounded by water. What an epic adventure!
Waiau Waterfall
Secluded spot in the Coromandel. This waterfall is located on the legendary Road 309, not far from Coromandel town. Chances are quite high you will be the only visitor here, so if you're lucky enough, take your time to watch powerful drop and may be even take a quick swim in a transparent waterhole. Here are some more not-to-be-missed places of Road 309, by the way.
McLaren Falls
For Tauranga locals, this spot is something they grew up swimming in and walking around. It might not seem that exciting anymore but actually that pretty little one hiding deeper inside the park is one of my favourite North Island waterfalls.
Here are three more waterfalls in the Bay of Plenty you need to visit.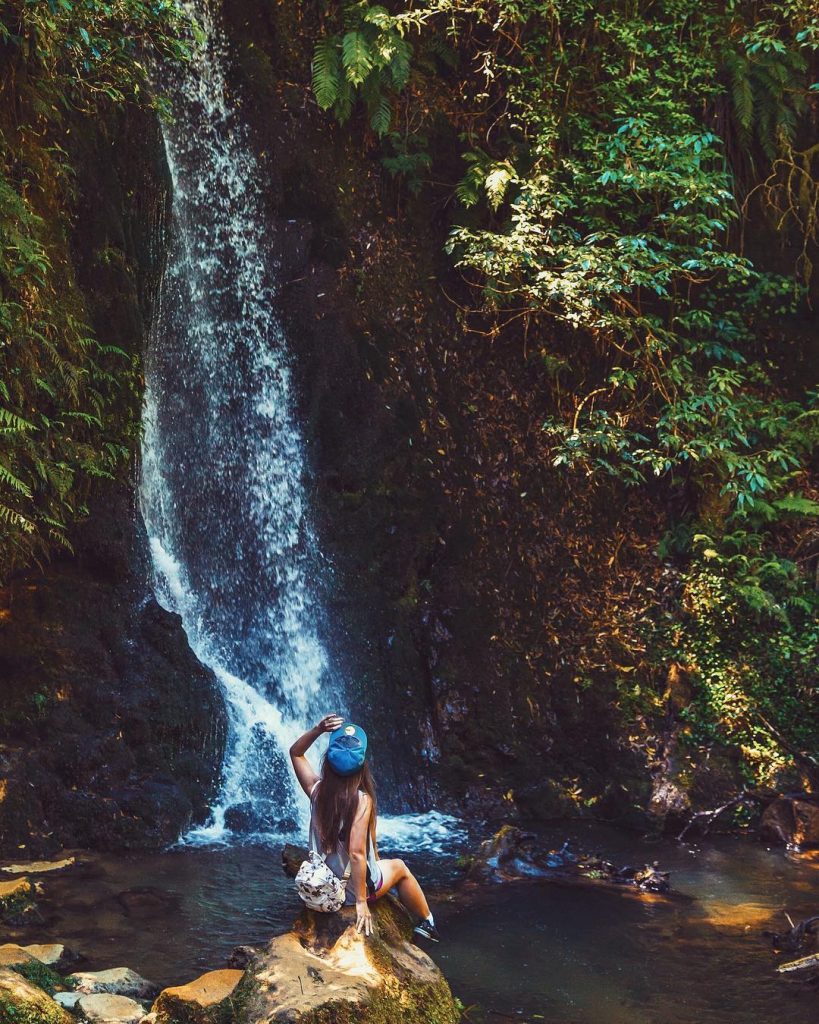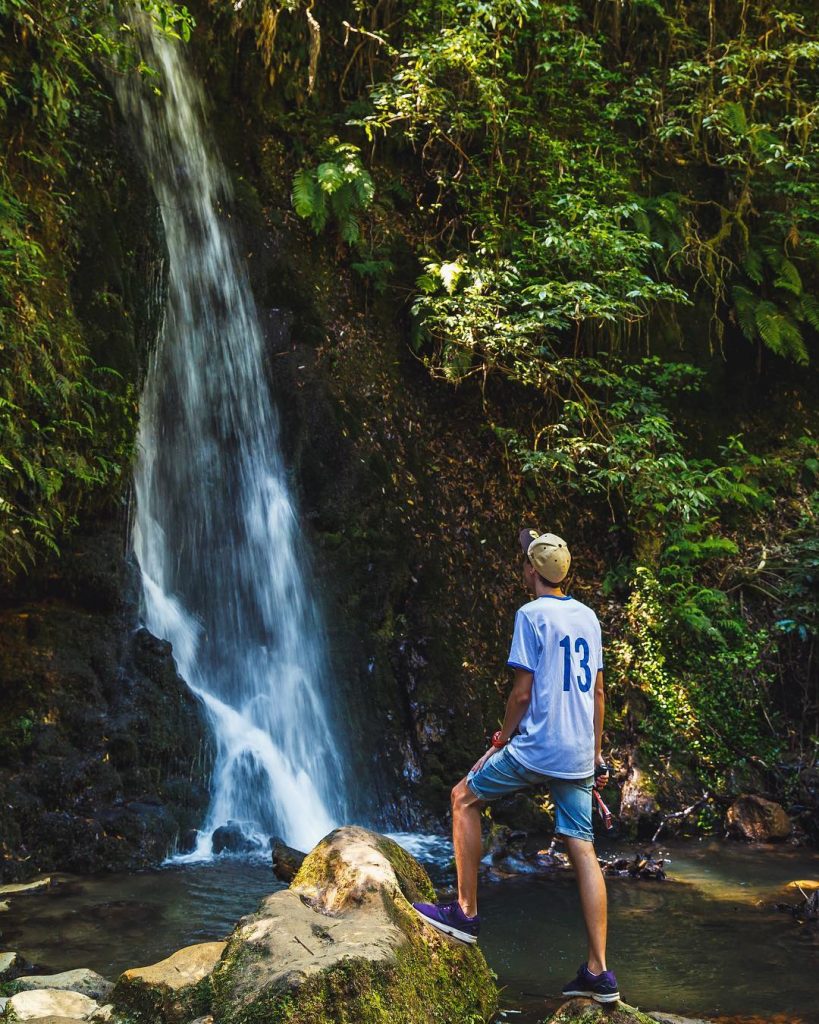 Mount Damper Falls
This place is a gem of the Forgotten World Highway in Taranaki region. The waterfall itself is probably not the most picturesque place you have ever seen but that short hike through the private farm is simply the next level! Seriously, where else are you required to walk through endless friendly sheeps and goats to reach the final destination? Mount Damper Falls is, by the way, one of the highest North Island waterfalls – it's impressive 74 metres high!

Maraetotara Falls
After slipping of the cliff, falling into this waterfall (excuse my tautology!) and smashing camera's lens, that might be Alex's least favourite waterfall in the whole world but nevertheless I have to mention it. Maraetotars Falls in Hawke's Bay is an amazing spot to have a swim – the waterhole is wide and save enough for that. On your way back to Havelock North (the closest town to the waterfall) or Napier, you'll be passing by Craggy Range, spectacular winery that is definitely worth making an extra stop.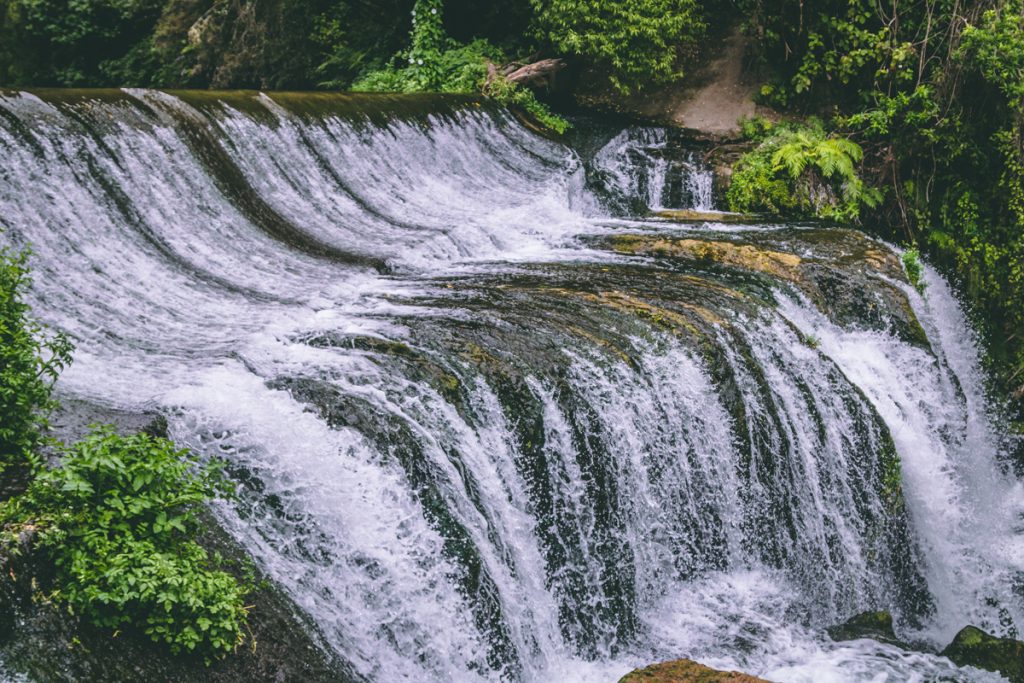 Waipunga Falls
Another Hawke's Bay gem, this waterfall is included into Must See New Zealand Waterfalls due to easy accessibility. And in this case it means you literally don't even have to leave your car! The waterfall is seen from a carpark. Look for 'scenic lookout' sign somewhere shortly after entering Hawke's Bay region on SH5 when driving from Taupo to Napier, make a turn and you're here!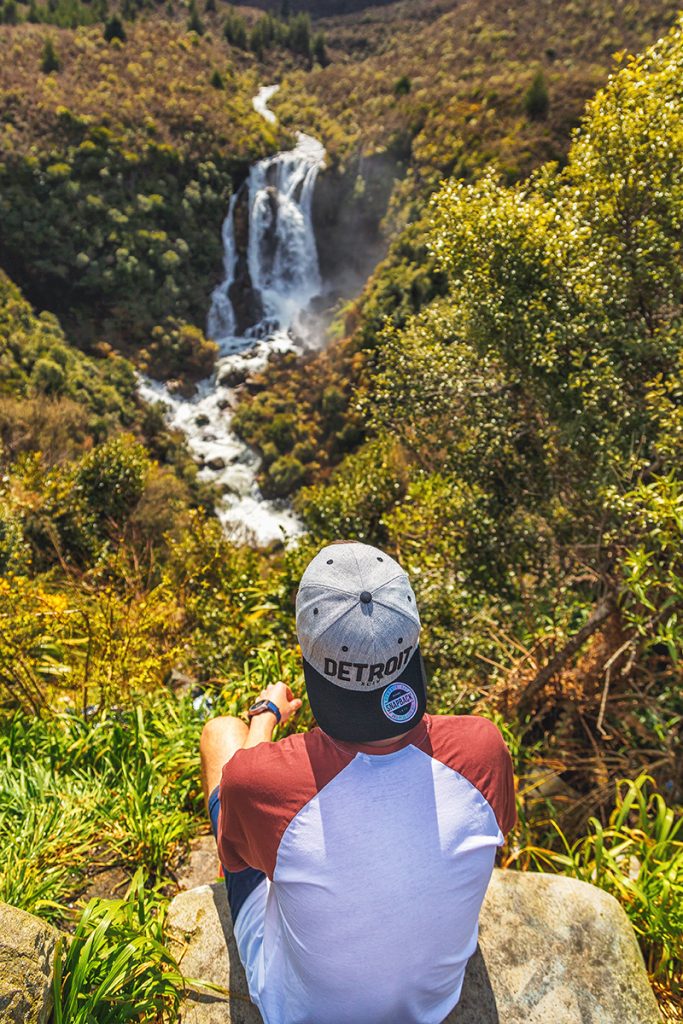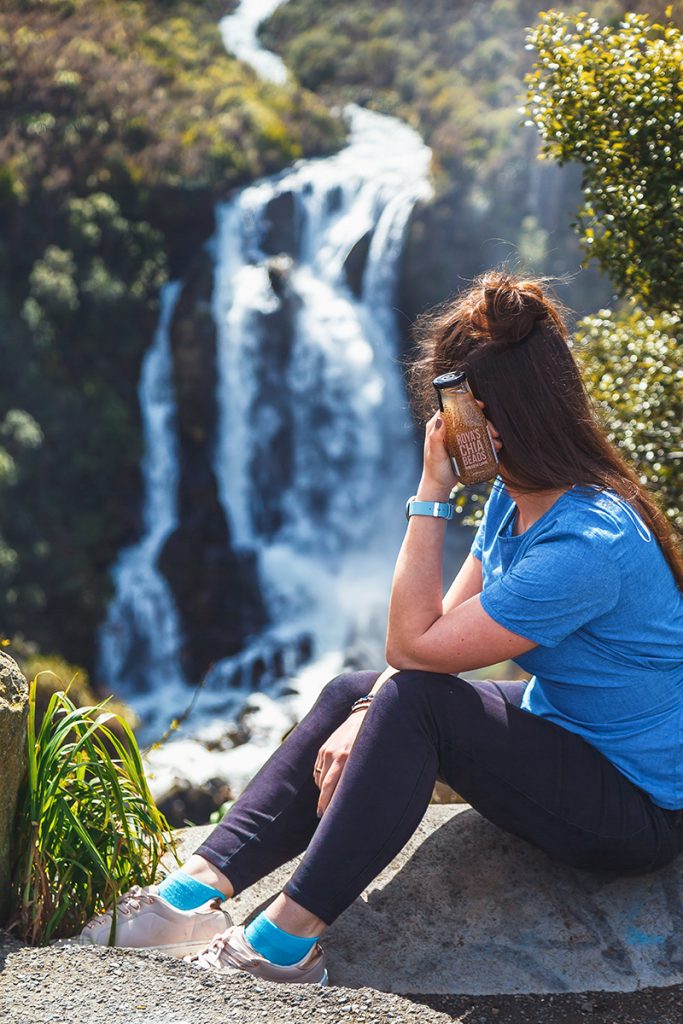 ---
Liked this post? Pin it!