There should have been surely a story behind the 5-star hotel in a world famous ski resort, built in 1913 and richly decorated, don't you think? And there is such a story in Carlton, situated in St.Moritz.This legend is being strongly kept and cultivated for many years here already. Despite the irony of the heads, despite the fully renovation under the leadership of Carlo Rampazzi in 2006-2007 years, despite the fact, that there are only 5 years between the year this building appeared and the death of Nikolay the II, for whom it according to the legend was made..
So how does the tsar residence looks today? I'm gonna show you!
The hotel was absolutely relaunched during the renovation. Now all it's 60 suites are facing the lake and the wonderful Swiss Alps. And getting rid of the suites from the other side, they received an opportunity to widen the halls and turn left rooms into luxurious and big enough for the 5-star rate. Familiar symbols are everywhere here: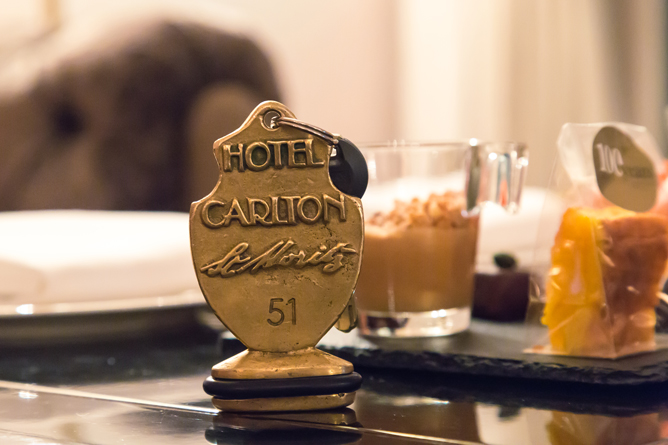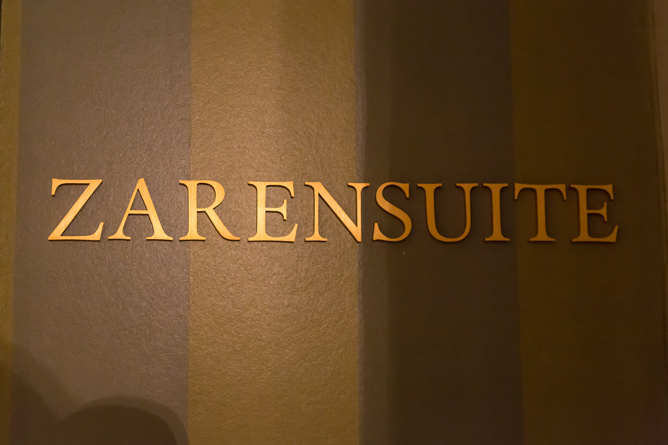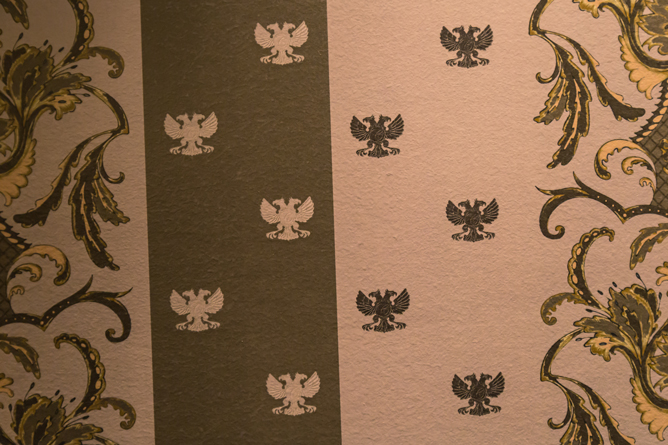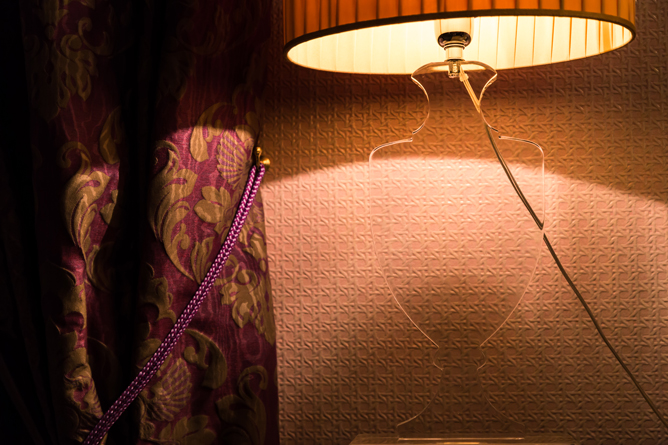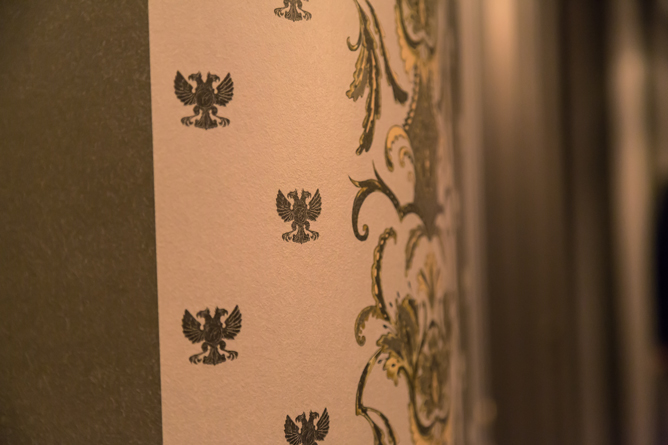 The hotel is full of the links to "previous owner". Lobby chandeliers are exactly the same as those in Hermitage. Everywhere on the walls are the parts of believed to be Nikolay's letters. Photos of the royal jewellry collection are everywhere and to get from one room into the other, you will have to face the door with an image of a royal crockery. And there are those unique pieces of fabrics from the personal tsar collection in every bathroom. There is a legend about those fabrics being found during the renovation. Since there weren't enough for a hall wall, Rampazzi desided to place them under the glass above each bath.
So who is that very special Carlo Rampazzi at the end? He is a Swiss designer, who earned his fame all over the world thanks to his eclectic, full of brave colors and style mix decisions, that he himself calls "maximinimalism". Just think of it:)
I especially loved his attention to details. They may not be that noticable at a glance, but make a big difference afterwards. For example, he didn't want the walls to be too stright, so sometimes they look like chewed by a dog, but really fit organically into this place's atmosphere.
By the way, he was as well the one to suggest a wider hall, so that guests could comfortably walk there holding their hands. So simple and so vital! But the narrow halls seem to be standart for the most hotels.
One more interesting trick – vertical walpaper stripes. Just imagine yourself walking with a bag full of money. A bad guy following you will never understand which room exactly you have entered.:)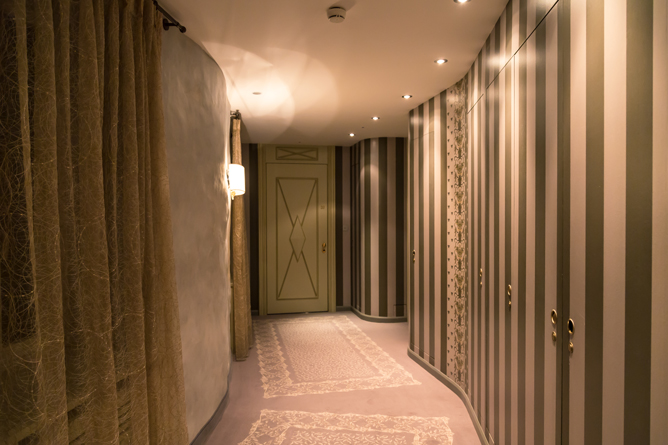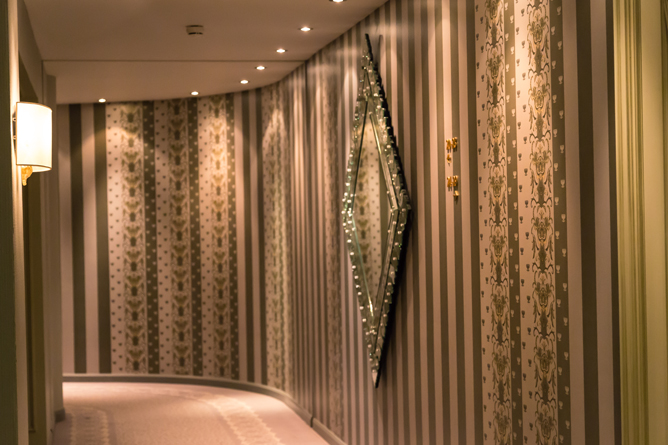 And there is a frame for Paris underground ads in some room numbers.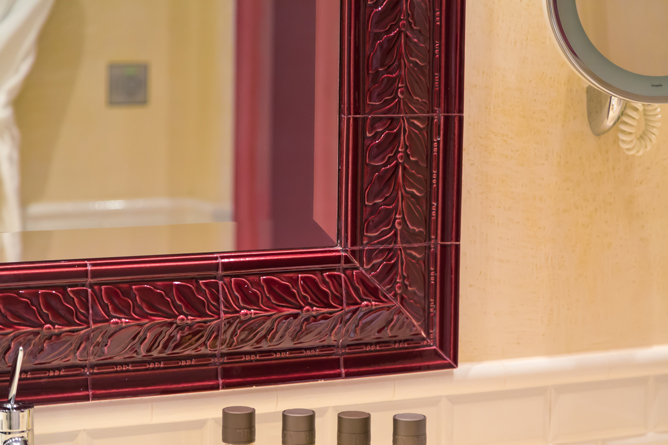 That original lamp was made by Rampazzi from the old table legs!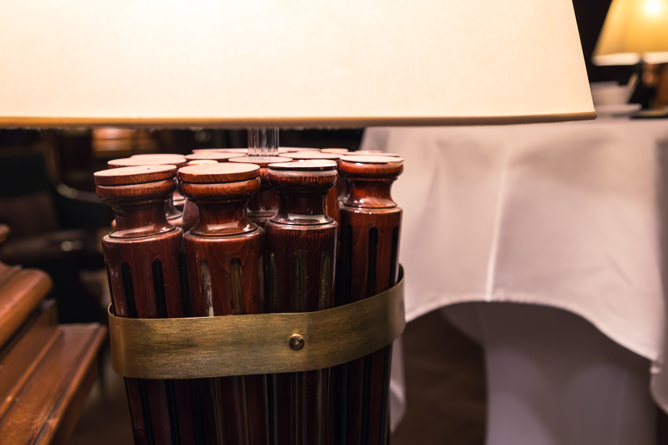 Interior
I was especially eager to show you this photo of a true winter fairy: those cozy chairs in front of the window with a snow outside, lazy feeling and nothing at all to do. You can quitely sit here, listen to music, remember your's today skiing or, as we did, lie in strange poses after having too much food for lunch.:)
And of course fireplace was a must there: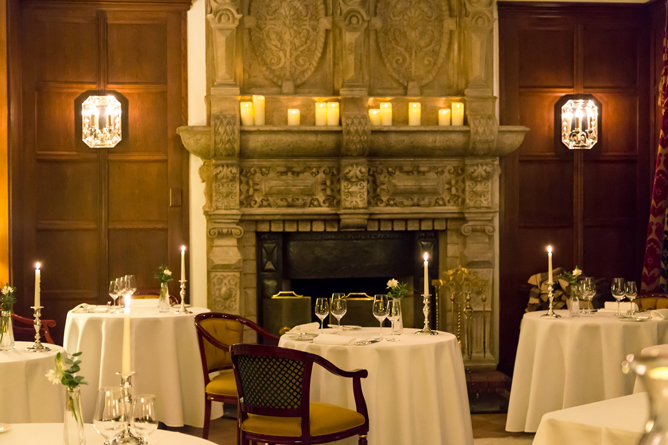 The entrance: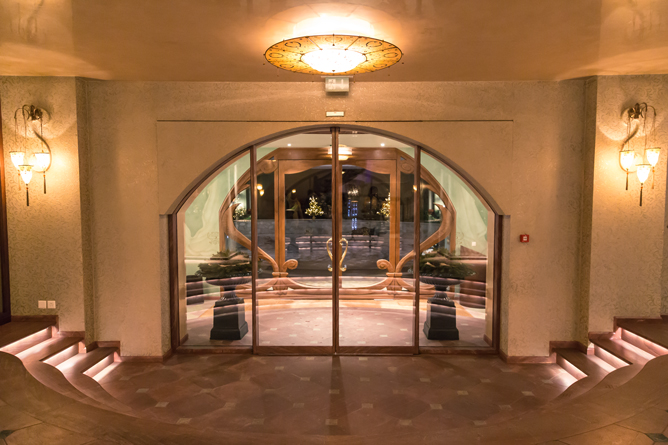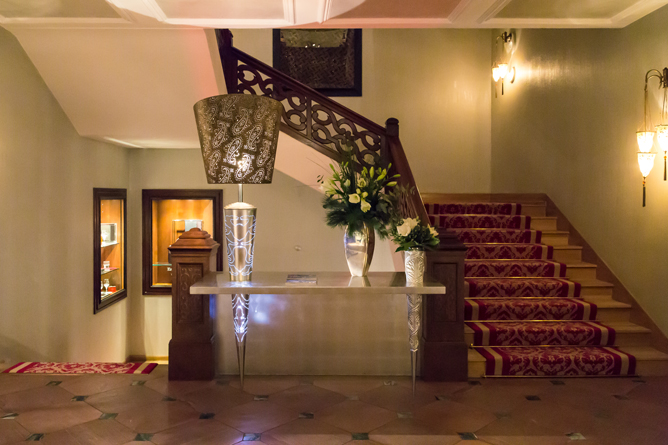 A place where wedding and banquettes are usually held. A lot is left here as it was before the renovation: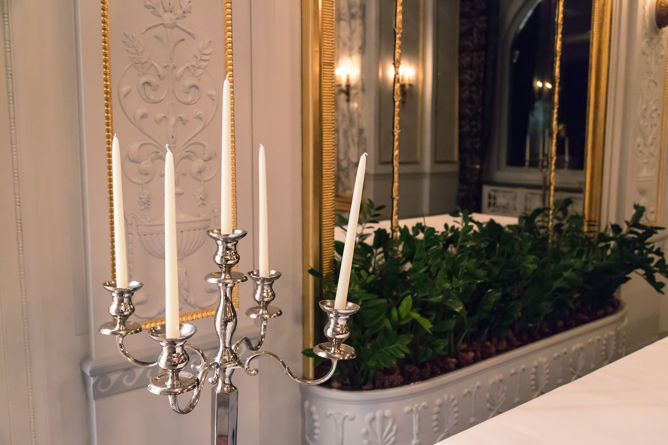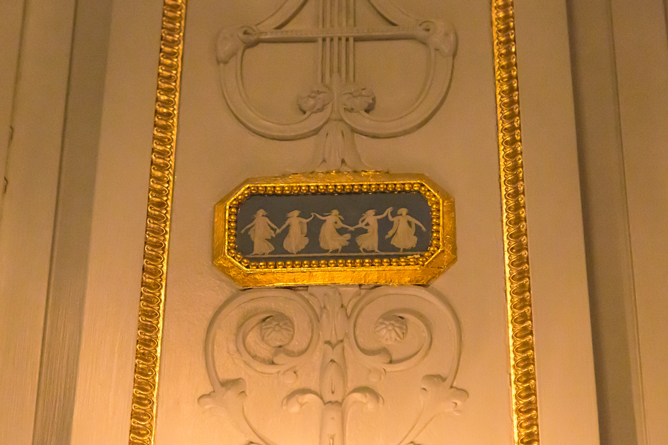 Kandinsky Suite
Let me tell you a little about my room.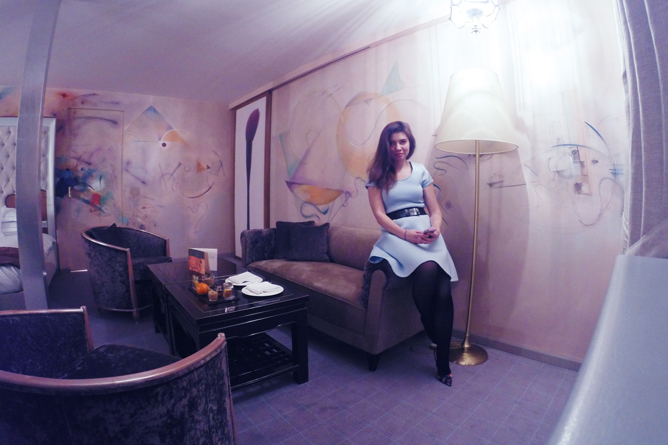 Every room number in Carlton has it's own color. But I was lucky enough not to have any color at all, but all at once, because I've got "Kandinsky" suite, which was painted similar to his paintings.
What was the most cool about it (after the mirrors that made me look thinner) is the fact that I could have walked in a circles there: from the hall – into the room, from the room – into the wardrobe, from the wardrobe into the hall. How exciting is that?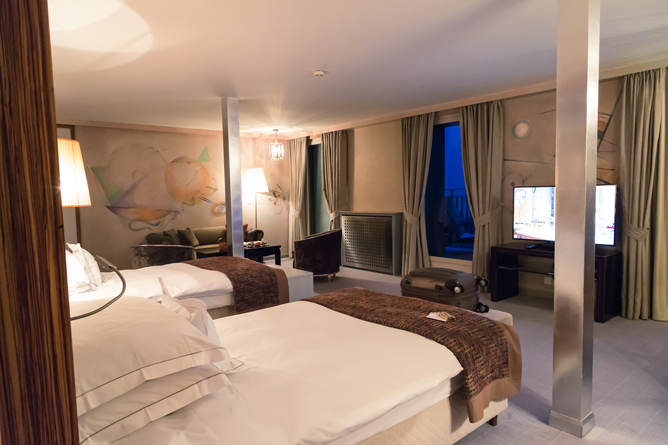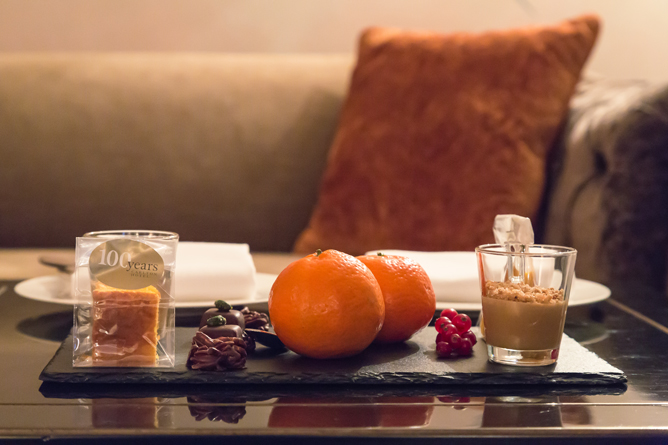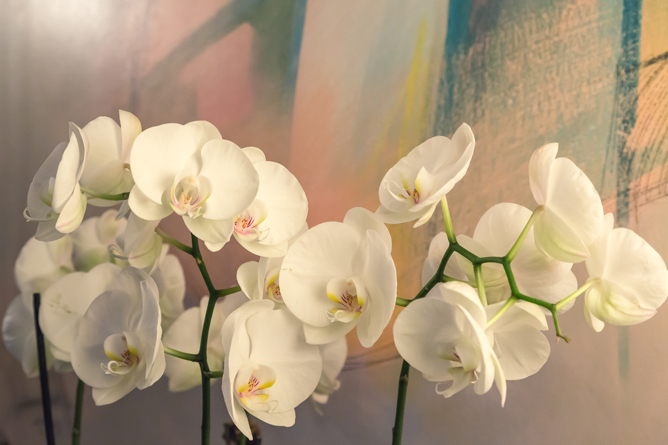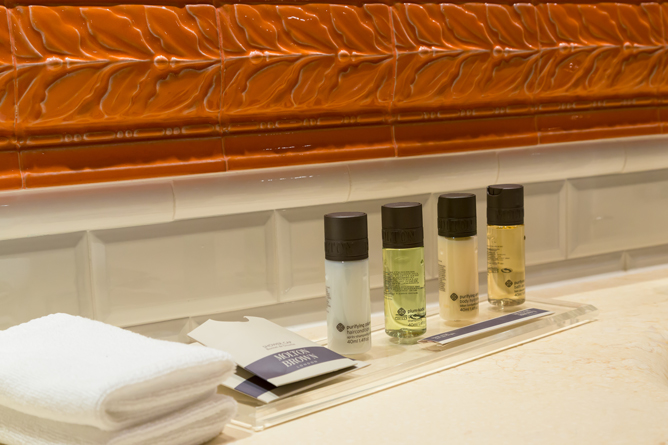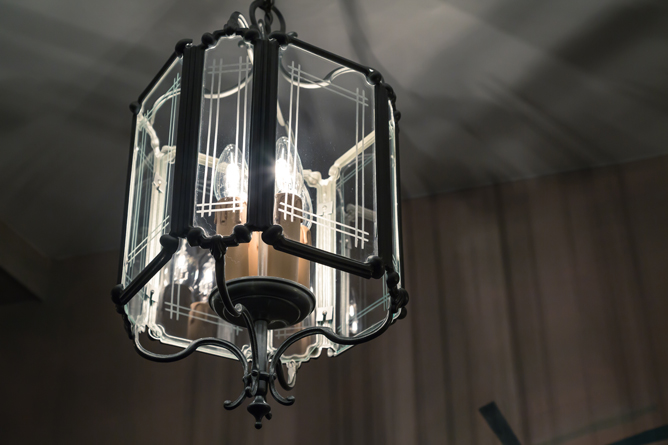 Bra is made, as you can guess. from nothing else but a Murano glass.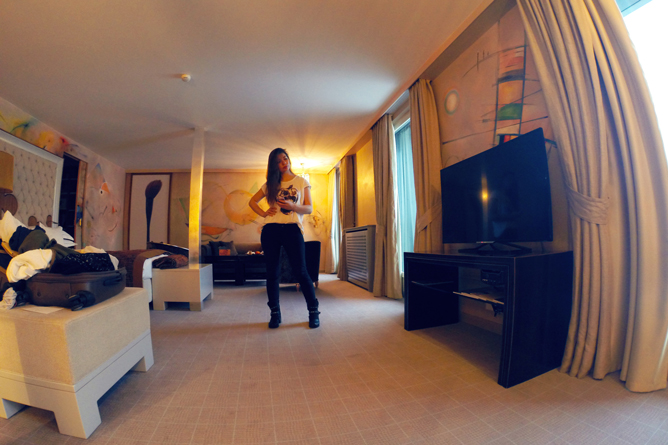 And I also had a wonderful terrace in my room, facing the lake, where you can comfortably sit and enjoy the annual Cartier polo on ice. Just imagine, all the guests of polo tournamens have to find place somewhere in a marquees made specially for this event. But all what Carlton guests have to do is grab a coffee (which can be made in a room with a Nespresso machine), cover yourself in a blanket and relax in your own deck chair.
By the way, Carlton is considered to be the most private 5-star hotel in St.Moritz. Here only stay those who want to stay unidentified during the rest. That is a good opportunity for some guests, because other hotels remind more of a catwalk, where anyone can come and wait for a celebrity to appear.
Other room numbers
We also had a chance to have a glance at some other rooms, so here are a few more interesting details and designs: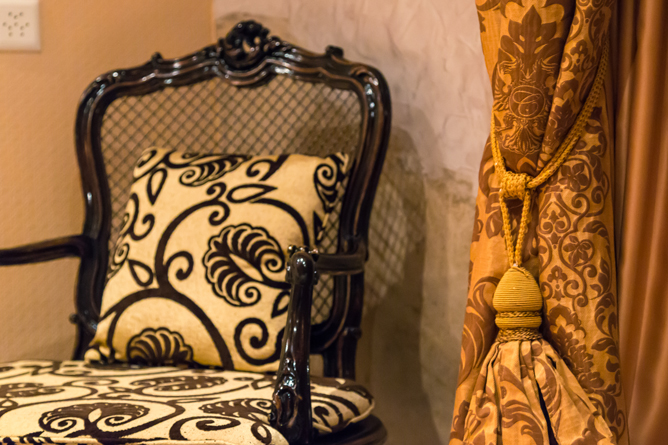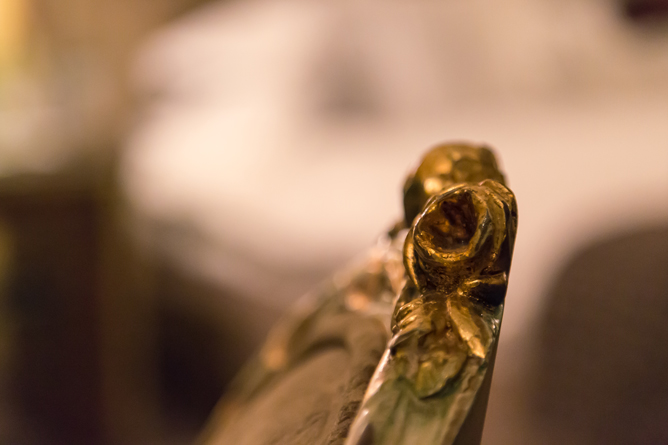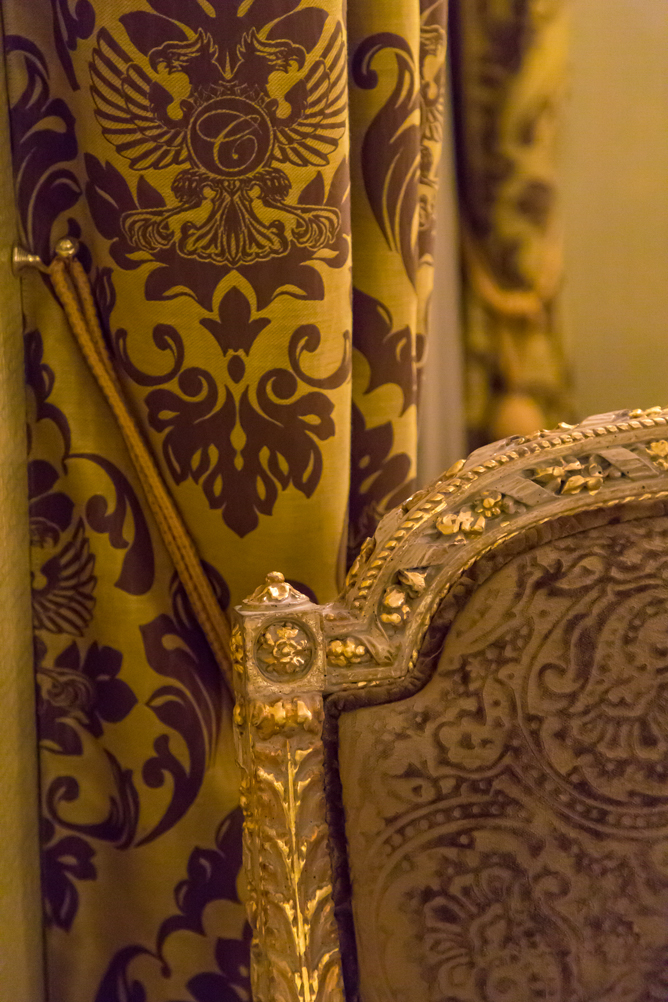 Many pieces here were kept from a previous design, but, of course, where renovated. In any case, you can truly "touch the history" here.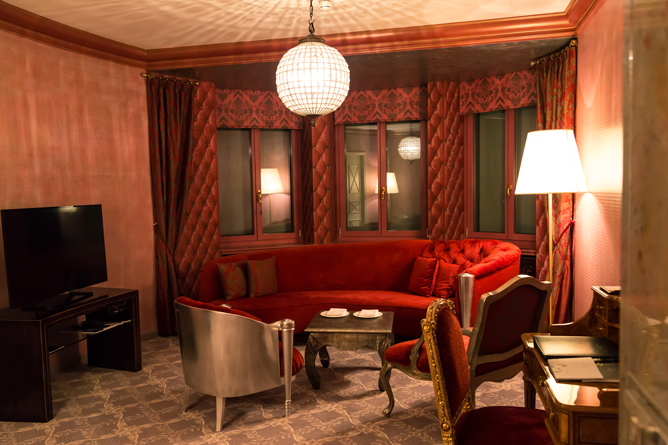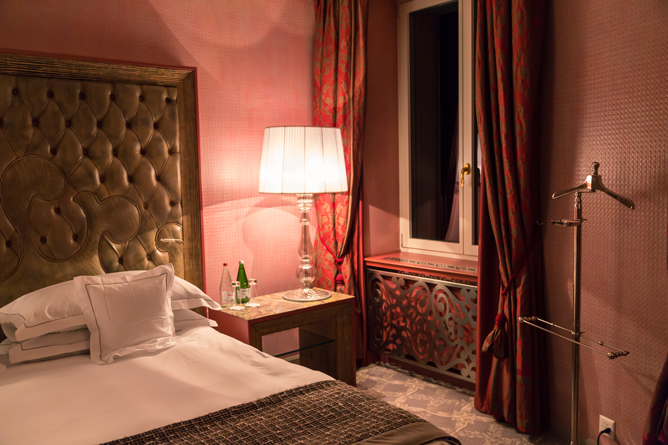 Do you know, what I also noticed? They usually clean rooms twice a day: in the morning and in the evening. And make it different ways. When you enter the room in the evening, everything is set for your nice sleep: TV console is carefully left on a bed, special leg blankets lie in a bathroom for you comfortable tooth cleaning, plays calm music and blinds are closed. In the morning they just put everything in order:)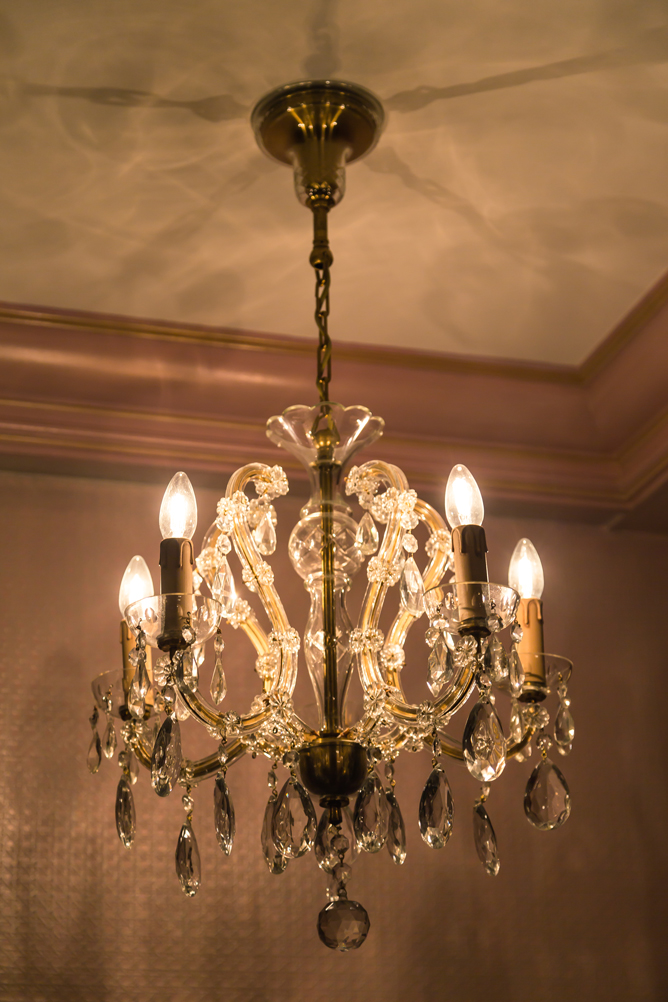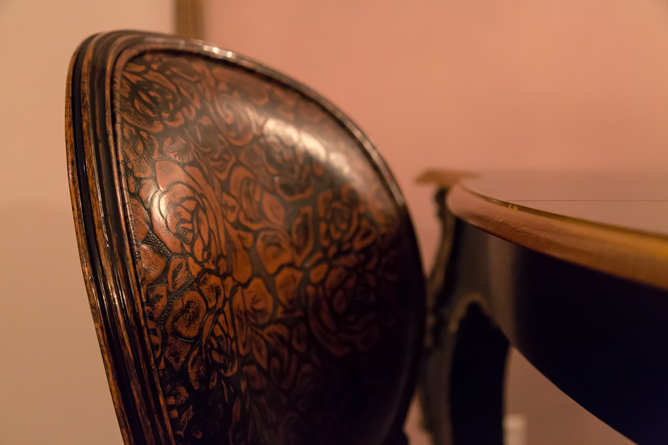 Chair, made of an Italian Cerutti leather. Just imagine, a pair of shoes from this leather can cost up to 2 000 euro!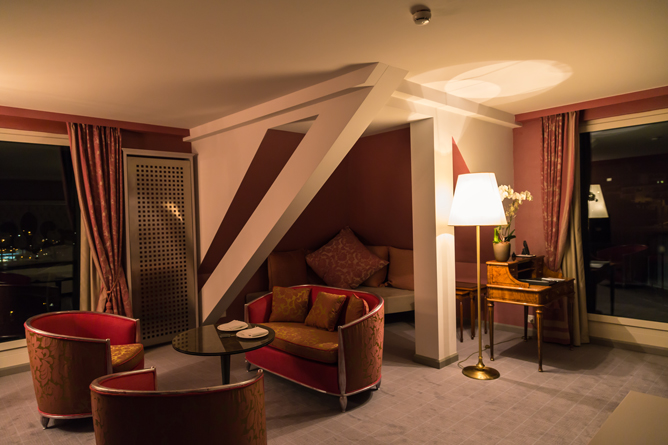 I really liked this corner:)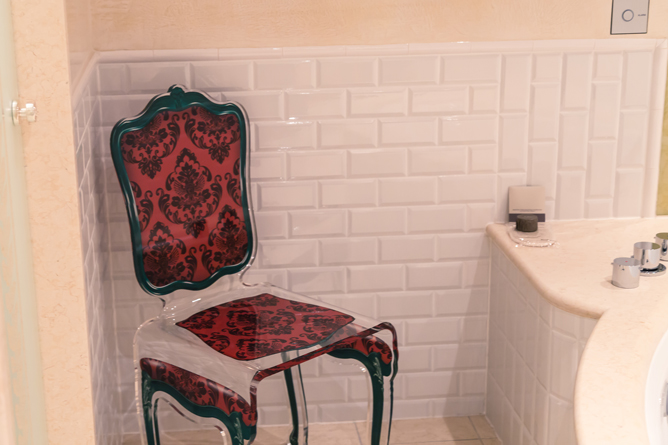 Penthouse Carlton
And of course, the most interesting was left for the dessert:) Welcome to Carlton penthouse! Ex-private apartaments for the owner of a Tschuggen Hotel Group. 386 square meters of a pure luxury on the highest floor of the hotel: epic living room, 3 bedrooms, kitchen, working space, window facing all 4 sides. As well as a special room for your security, private entering directly from the elevator and lots of unique pieces you can't buy anywhere in a world… 8 000 Swiss franks per night on a lower season and up to 30 000 franks in a Christmas night or other hollidays. 
Ready to face it?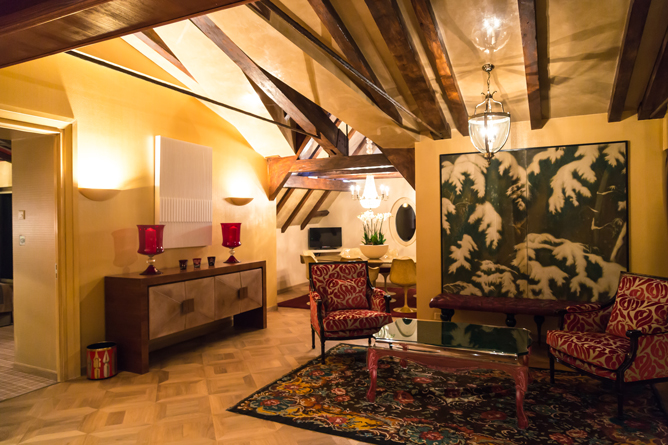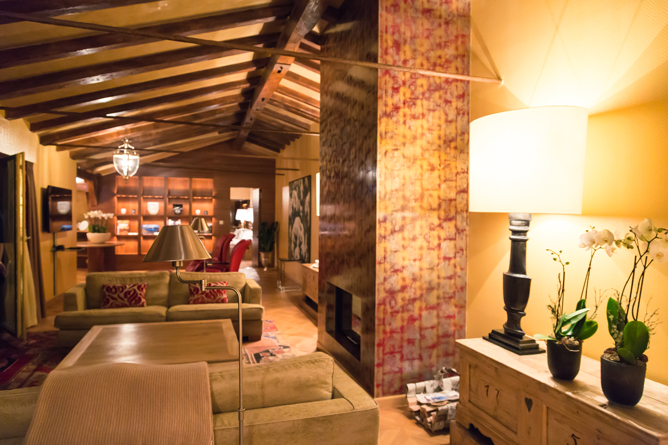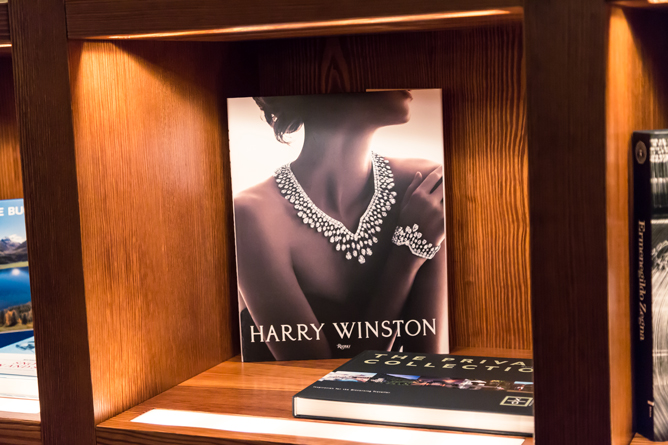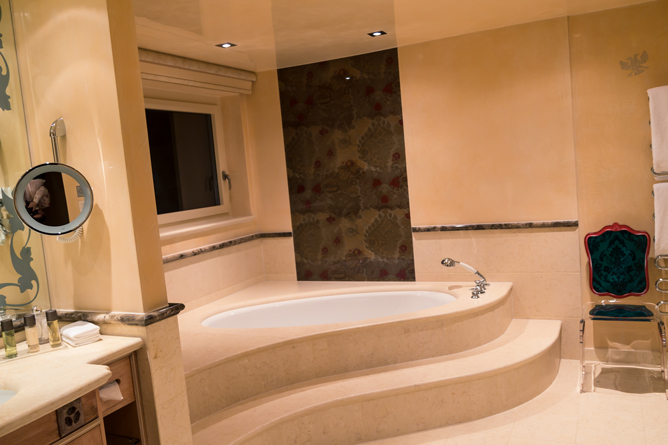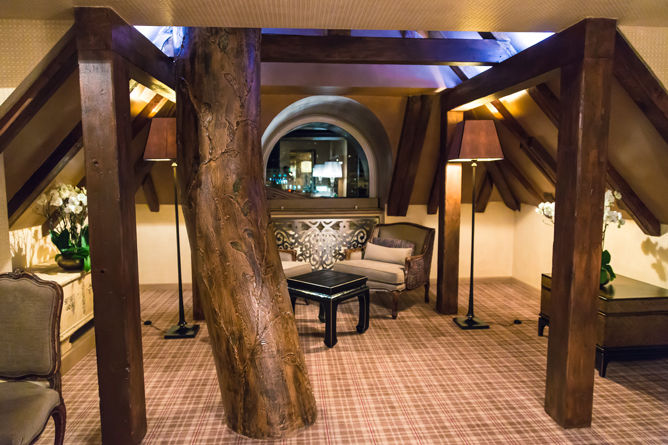 Really liked this wooden corner!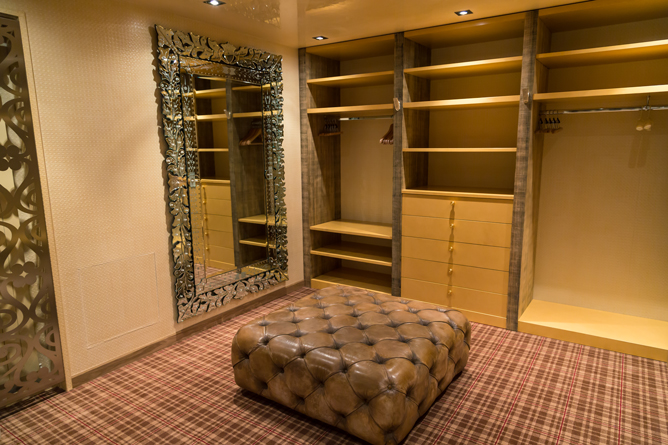 How many suitcases do you need to take with you to full this wardrobe?:)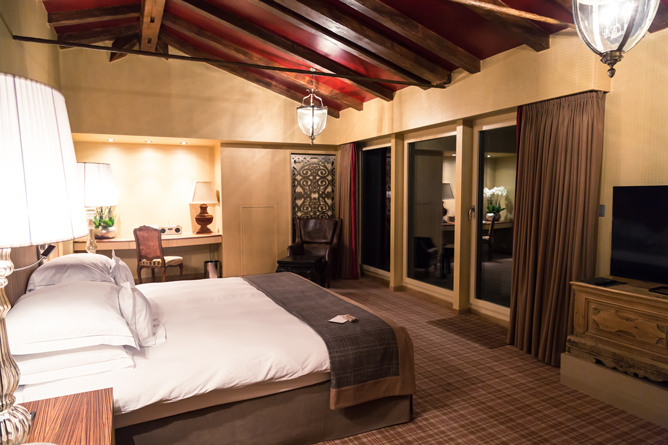 Just a view from a balcony: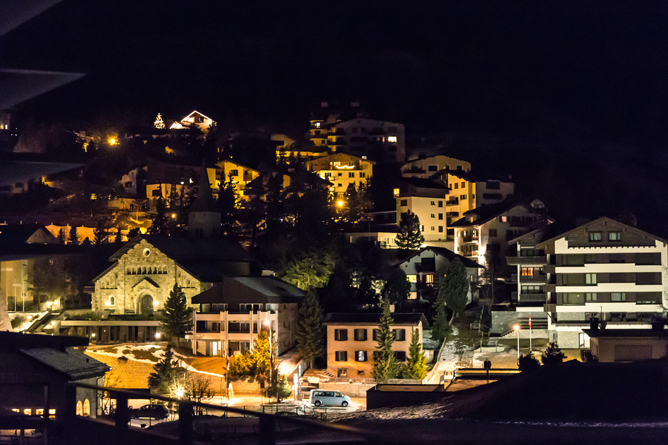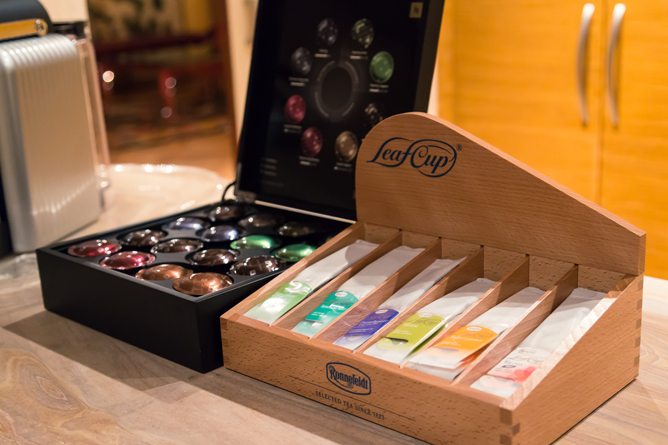 Ресторан Romanoff
There are actually two restaurants to be proud of in Carlton. The first one is italian and Michelin Da Vittorio. But in Romanoff we were also served breakfasts, so all my love to this one:)
They have a new menu there this year, which is a complete rethinking of a traditional Swiss cuisine on a high level. Was really funny to guess what traditional dish you're being served now and how it was remade, while not being familiar with a Swiss cuisine:) But I could have never been a good food critic, because I really like everything, that can be eaten! And in Switzerland I especially liked how a dinner can last for 3 hours and 10 dishes with all that "compliments from the kitchen" and "pre-desserts". 
This was, for example, "pre-appetizer". They made extremely delicious vegetables for me, while others where enjoying meat and fish assortments. By the way, I only needed to mention once that I'm not quite a meat-eater and all the other restaurants in a hotel new it and were welcoming me with a special vegetarian menu.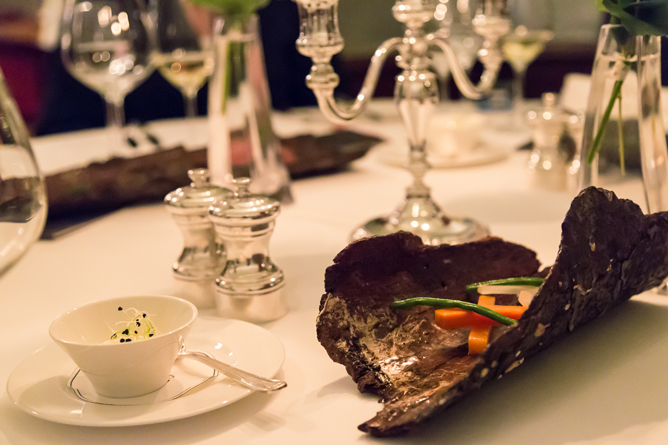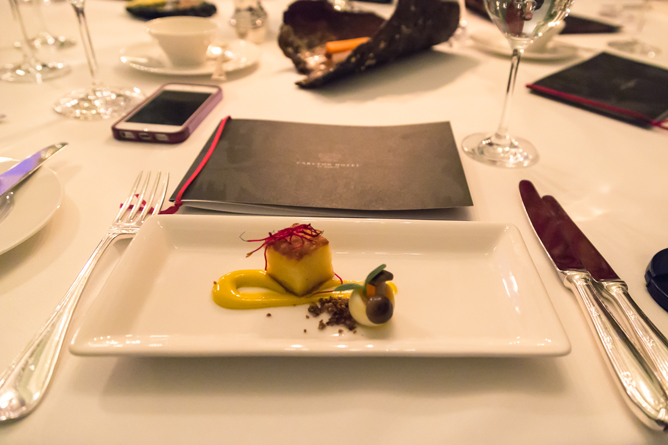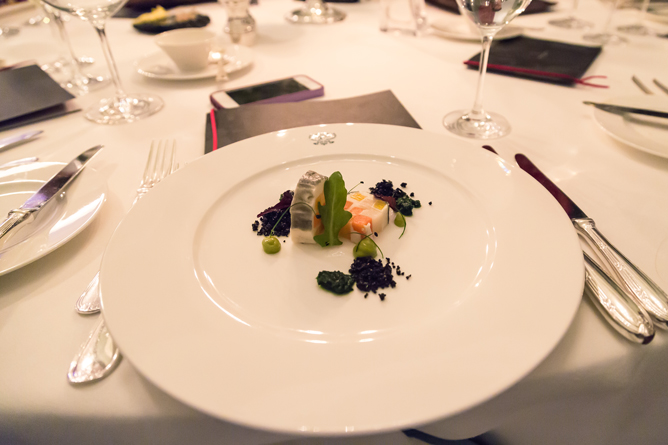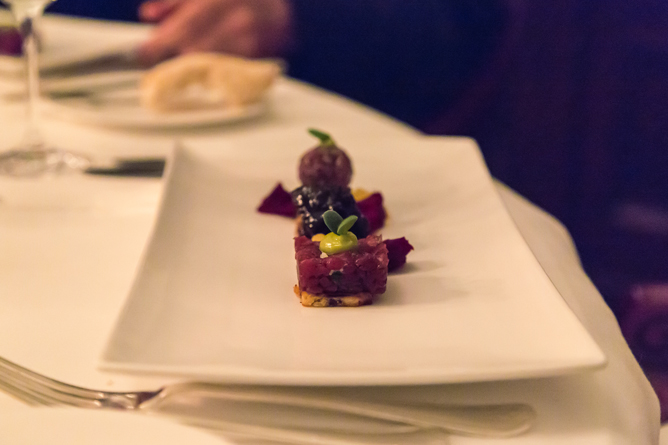 Previous two dishes are of the same course but for vegetarians and the others.
And the main course – cheesy lasagna: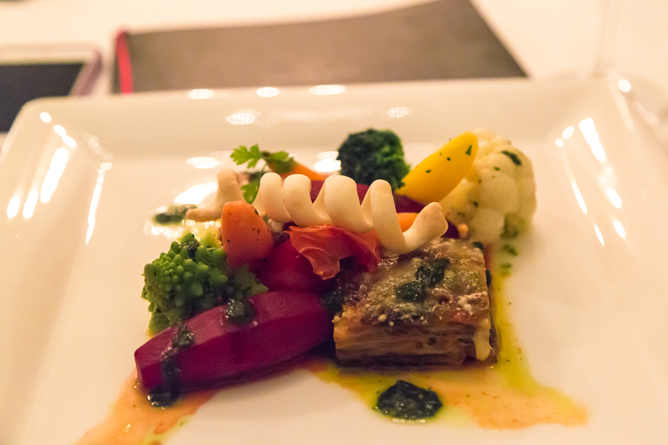 Topinambur soup with avocado (duck for the others) was the most mouthwatering dish of the day. I ate it so fast, I didn't even had a chance to make photo! 
As a P.S.
And it goes without saying, there is a SPA there as well. 1 200 square meters of pure happiness.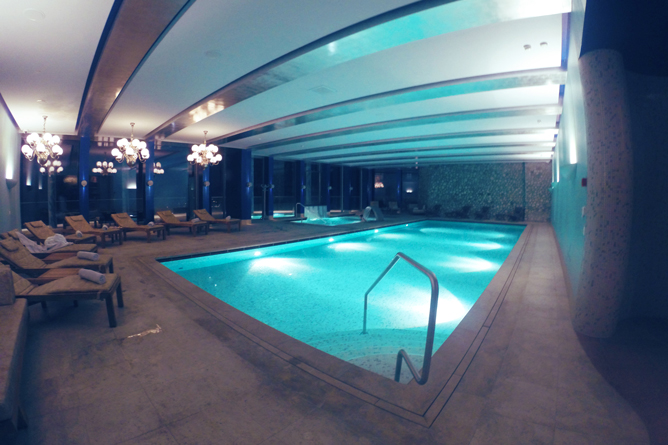 Hotel Carlton only works in winter season, so it wasn't a joke about the "truly winter fairy". Honestly, I'm really jealous for people, who can afford a holiday here. I wish I also could walk like this in my cozy sweaters, have a lunch by a fireplace and forget about my everyday routine, or enjoy the city view from a sunny terrace.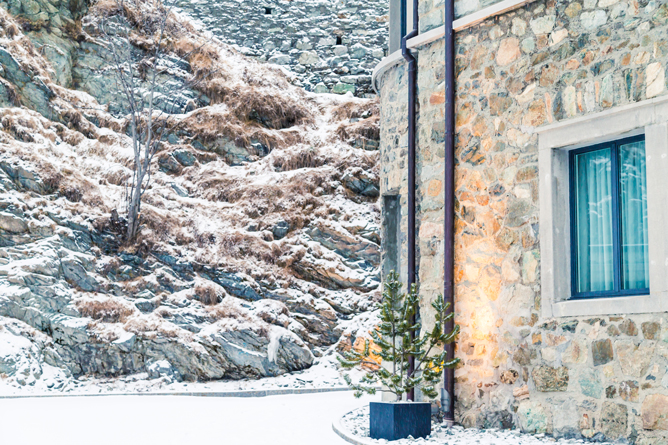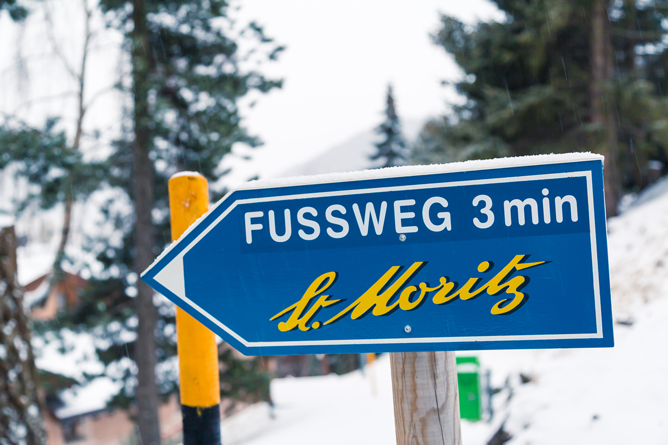 By the way, if you will ever notice this sign anywhere – immediately settle in. We once already stayed in a hotel that is a part of Leading Hotels of the World association – in Verona. And now two more sweet memories:)