You can't even imagine how jealous I was, when my colleague went to Israel desert for a yoga! Most of all I was jealous of the "Israel" part, cause this country totallyblew my mind away last spring with its outstanding authentiсity, incredibly wonderful nature and, it goes without saying, delicious food. So I just couldn't believe my eyes when suddenly received an invitation to spend a week here from the IsraelMinistry of Tourism. All I wanted to do that moment – is immediately jump into the plane and leave everything behind! But a long month of waiting and anticipation past before I got final approval from them. Seems like my strong anticipation ruined all my plans for strong emotions here, so during my first day in Jerusalem I was really calm and completely un-emotional.
But that wascertainly just the beginning:) And all the best was kept for the dessert. Imean, for lunch, which we had in a wonderful local restaurant MachneYuda (or "Yuda's Camp"), where I dived into an atmosphere of bright colors, feelings and tastes, I needed!
Emotional, happy and drive aura of this place whirpools you in a seconds. People are gathering everywhere, waiters with a giant dishes are laughing and making jokes, music is really loud, and people are even more louder, boxes are everywhere.And not as a decor. That is just how they store fruits and vegetables for kitchen:) On the left, chiefs (all are really handsome men!) are cooking dishes, making flames all over the meat – you could have never stopped stare unless even more mouthwatering view was on you plate. By the way, all the plates are different there! And who cares about those borring european traditions of the vessels sets! There should be soul in what you do and what you serve!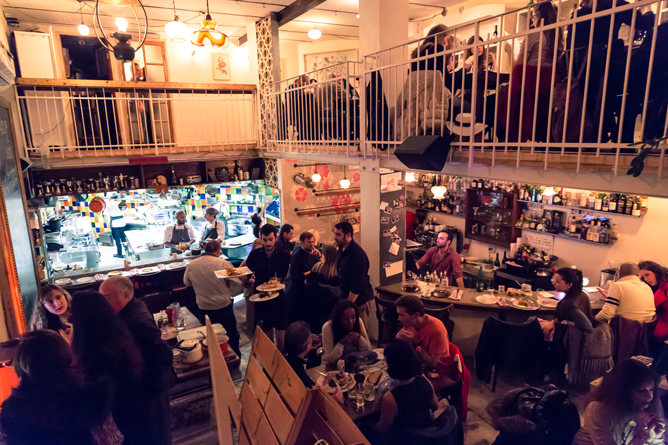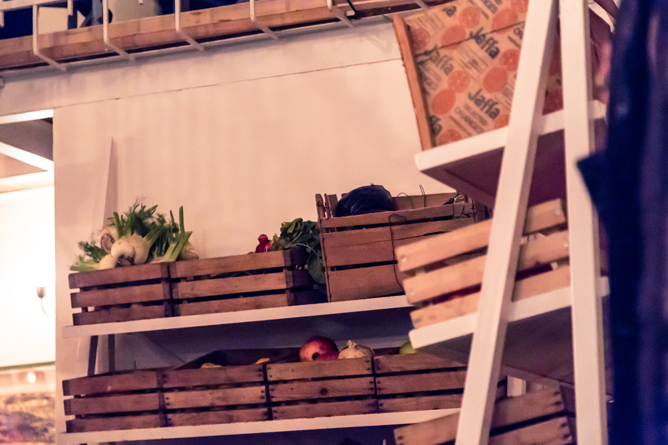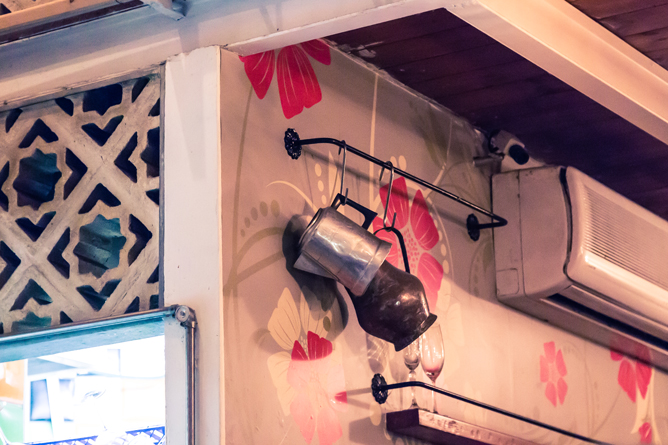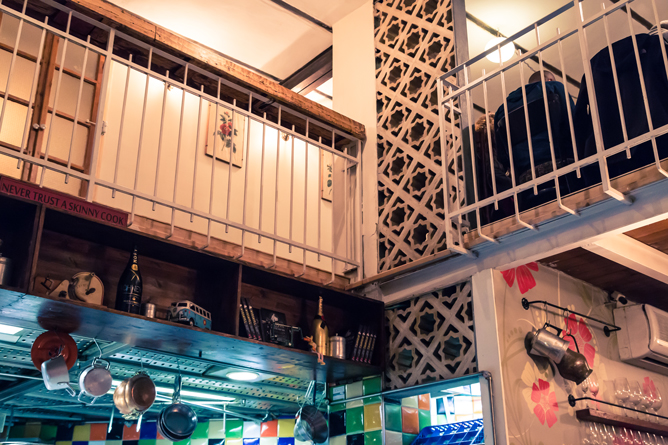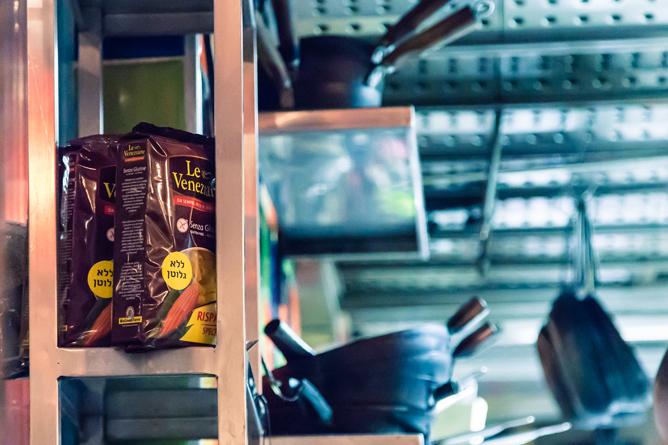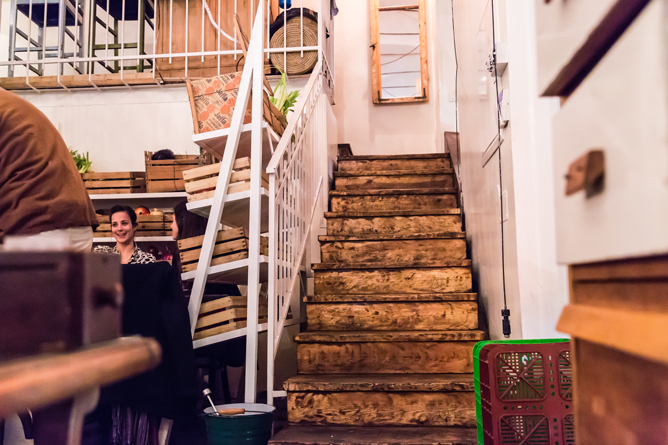 MachneYuda is situated in the famous local market with the same name. But let's forget about the word "restaurant", because it's way different! More like a welcoming house or a tavern as described in books and showed in films: loud, noisy, tasty and happy:)
Despite an obvious eastern, arabic vibe, they serve here an international dishes. And I do not mean those dishes that make no surprise in any place or the world, but the "stars" of different cuisines. And do you know, what the most surprising is? They are similary wonderful in grilled meat with blood (as people say, I myself don't eat meat), japaneese sashimi and italian tiramisu (even Marina, who only admitted a day ago she is indifferent towards desserts, couldn't stop).
Polenta (or mamalyga) with mashrooms and parmesan was my personal favorite. Though I still think it was polenta, cause corn grains, not a powder, that is used in mamalyga.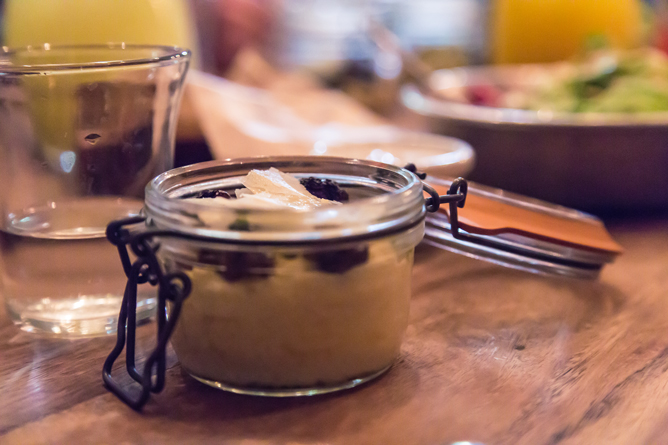 It was difficult (an needless) to resist form the risotto with mashrooms, parmesan and truffle oil as well. Honestly, it is the first ever risotto to make serious competition to that in Marc by Marc Jacobs cafe in Milan!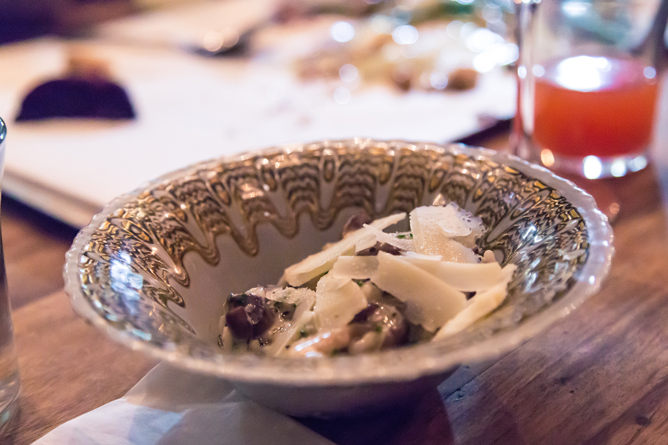 While others were enjoying meat. I was eating fantastic gnocchis with thina. freankly speaking, at that moment I was already too full to eat smth else, but I knew they made this dish for me specially, so just couldn't leave it on a plate!:)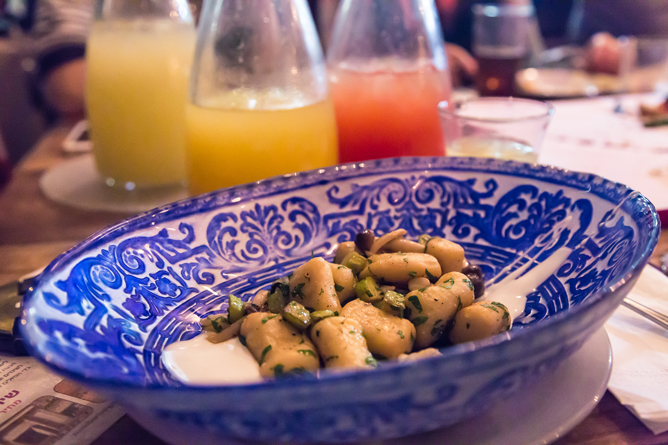 Fish was probably the only dish that evening I didn't quite licked. Well, it was greatly grilled, but way too salted for me. If only they have told me earlier it will be followed by gnocchis I would have never ate it:)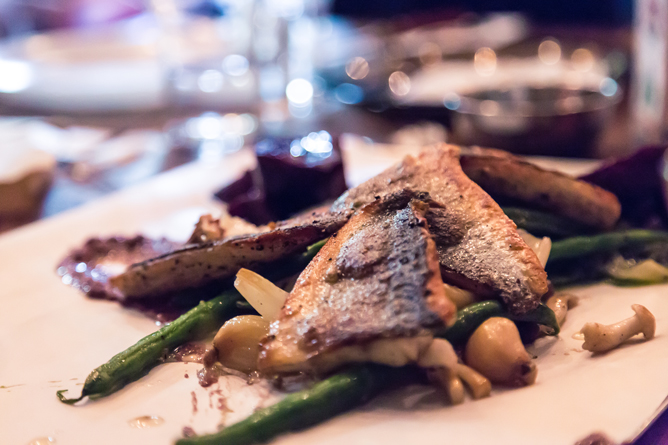 And some more outstanding moments that are impossible not to share and are worth coming to this place if you will ever visit Jerusalem: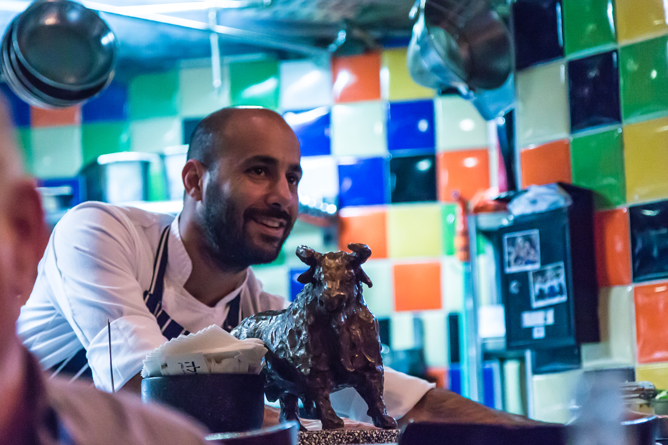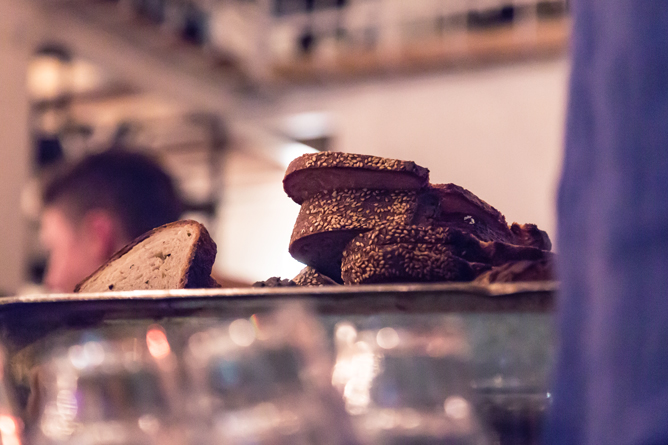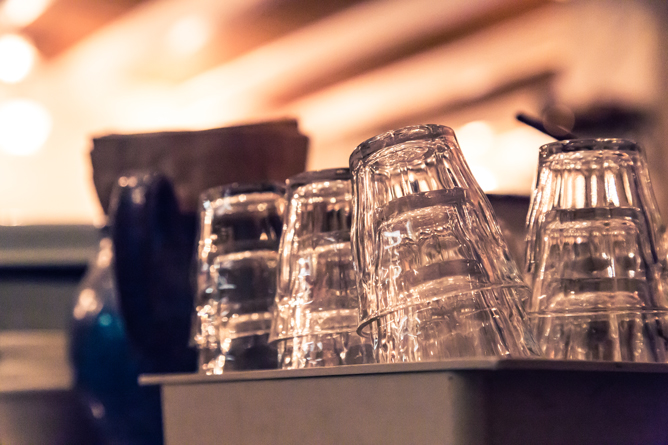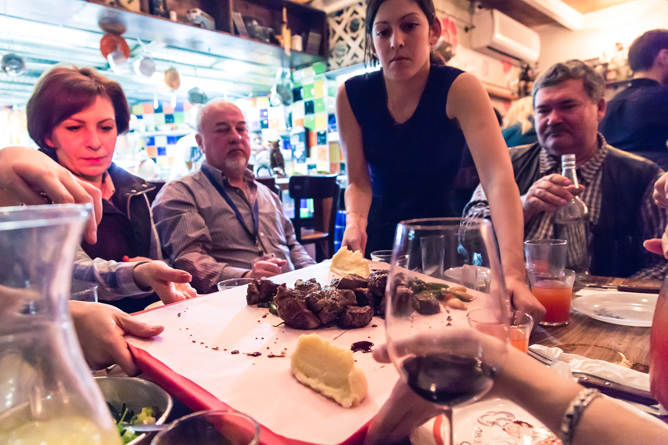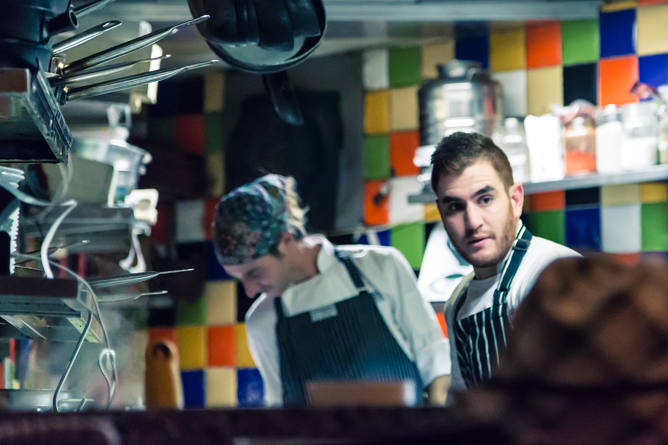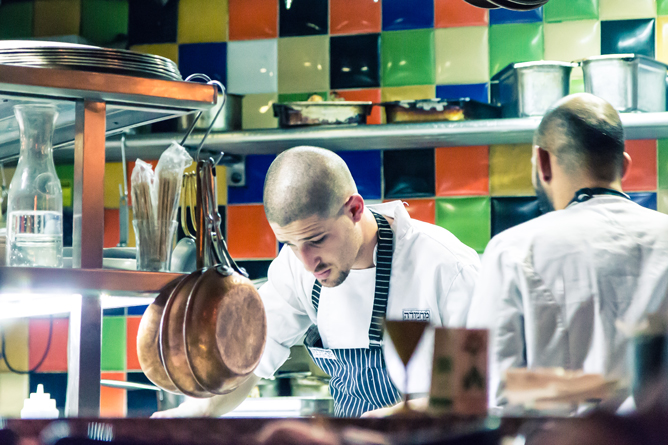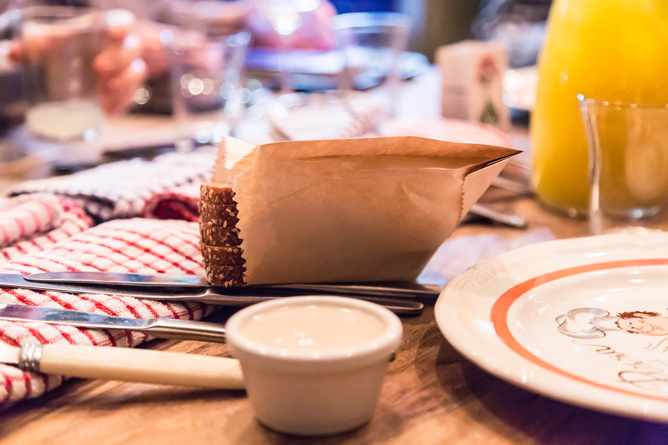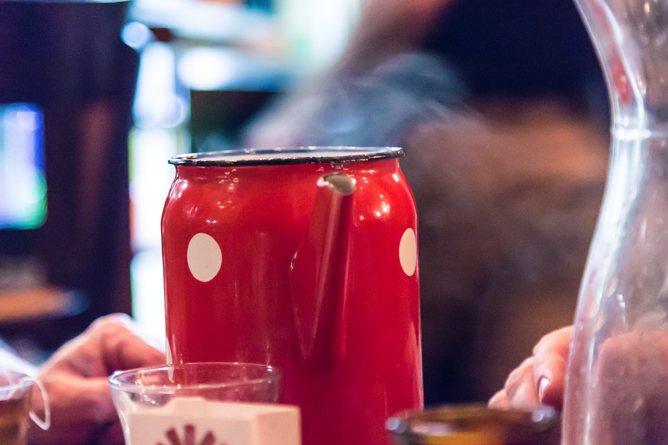 So how do you find this place? Want to come some day? And did I manage to show the atmosphere via photos?:)