Isn't it funny – I only mentioned on Instagram (@thestylejungle), that was always indifferent to water and here we go – my report about the water sports festival "Traektoria FEST" in Kaluga, that we visited together with my sister. The thing is I'm totally fine with the water unless I need to swim or sunbath nearby (the last is the worst part!). But I really love SUP-serfing and SUP-yoga, they actually were the reason we took the early morning train and went to Kaluga.
This event was for most of the guests the best season opening ever: 28-29th of May were very hot (I got sunburned for the second time in a row this year!) and very close to summer. So those of the guests, who weren't lucky enough to get their place under the roof, immediately went to SUP-serf. So did we! Took the SUPs, offered for testing (unfortunately, there weren't any giant ones like in Barcelona) and went far away from the shore to have some fun and try to repeat my figures on the waves. In a meanwhile other girls did their best in SUP-polo. It was my first time to ever see this sport – so much fun and action!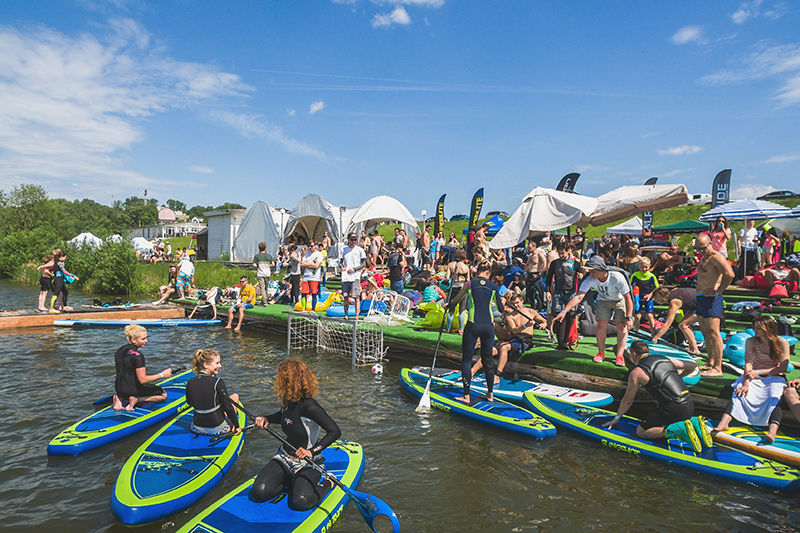 That day I also discovered new for me skimboarding – sliding on a small fish-like board in a pool. I wonder, how many types of boards did people already invent? Will there ever be the end to those crazy ideas?:)
It felt, like we participated in a family party, where all the guests were relatives at the same time: so many smiles, hugs, jokes. That easy, positive communication is one of the reasons I always loved extreme sports – people are just more open here and a guy who was just standing nearby turns into your best friend in a minute. While living a big city life we always forget how cool it is to communicate with everyone and share your happiness.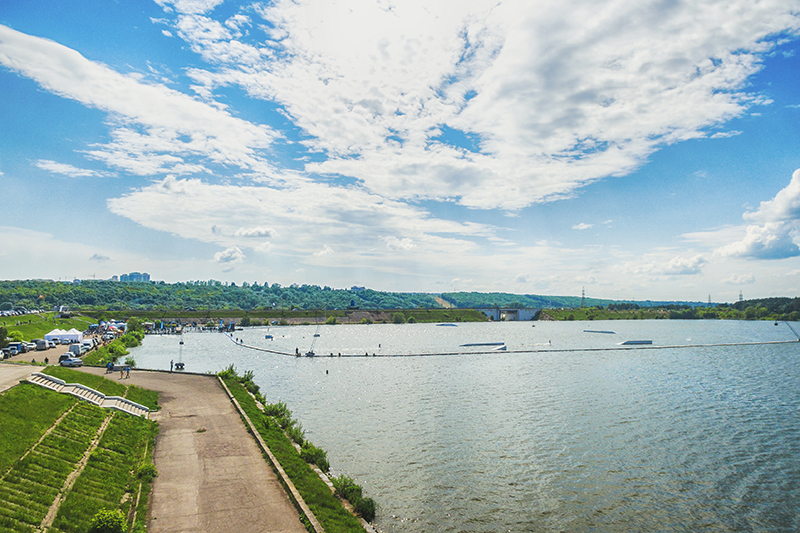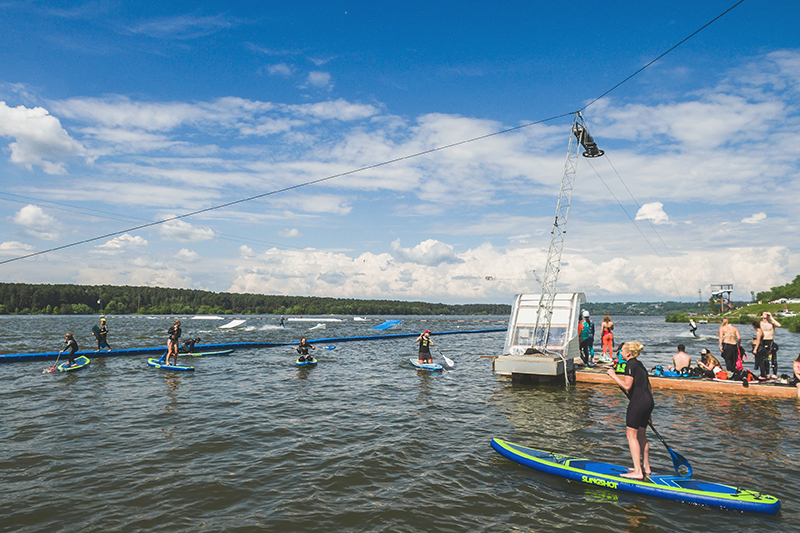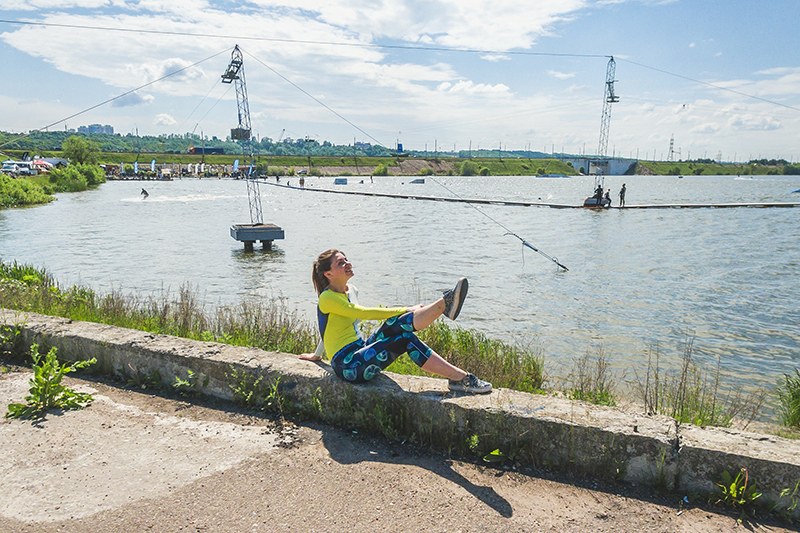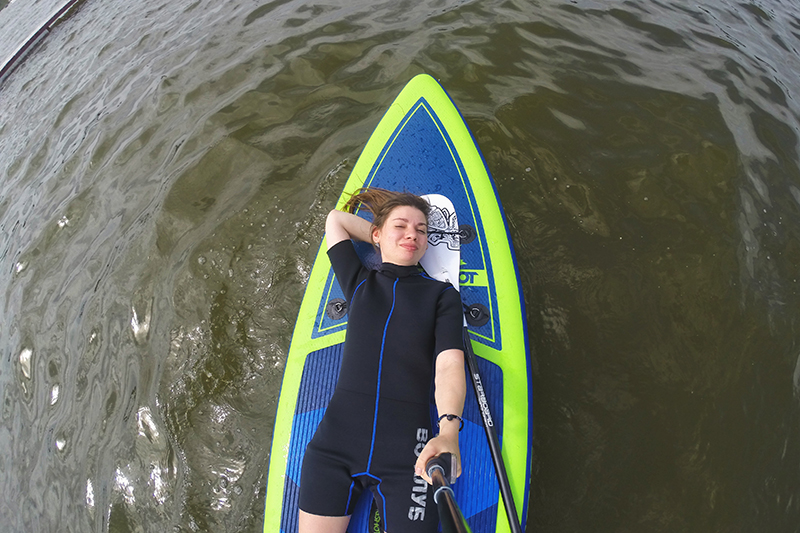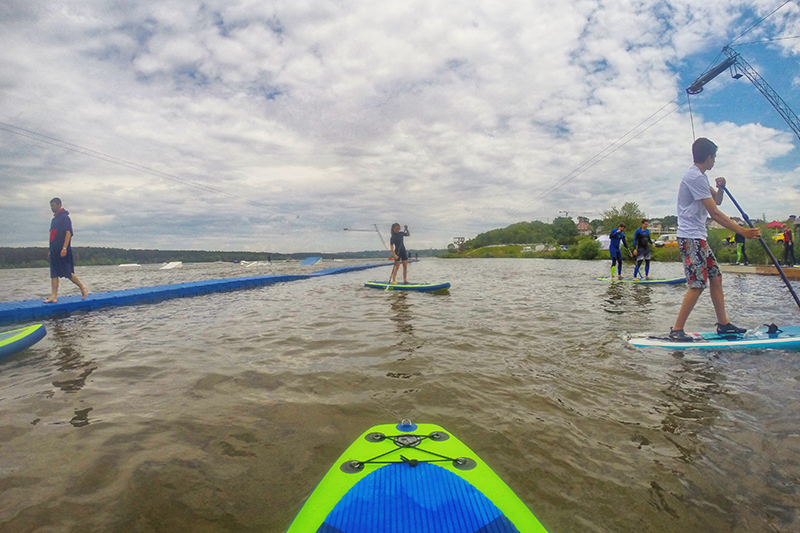 There were no competitions or events the next day, so we decided to organise our own sisters' getaway: woke up early, enjoyed the breakfast and went to explore new for us town, that showed itself as a sleepy, welcoming, open-hearted beauty. We walked literally 15 kms, lunched on a beautiful terrace and chatted, chatted for ages. I was praying this day to last longer, cause we don't often get a possibility to chat like that with my sister anymore. She has two kids and I simply work too much:) But we definitely have to do that once again!