You can't even imagine how happy I become after the comments like "What a luck it is to always travel with a photographer" on a photos from my solo trips:) Yes, many of my Instagram (@thestylejungle) pictures I do by myself. And now I want to share my experience, ideas and even mistakes. Because there is nothing better, than looking through the perfect, authentic photos after the journey.
A few years ago our travel photos were mostly nature or architecture captures. And we had no idea why were they so far from the vibrant, alive photos of our favourite photographers. Within the years we figured out that people in pictures are a key to success! Because they turn a regular sunset into a special one and show how big the mountains really are by simply standing nearby.
So what are your options during traveling solo? Does it mean you won't get any memorable photos? No way! Here are my lifehacks.
1. Buy a good camera 
Well, of course, modern smartphones have 12 mpx cameras, make Boomerang and create HDR. But trust me, they still can't produce the same quality as a professional equipment. And talking about the great pictures, quality is a key. You will delete those dark, unfocused shots soon, but those of a better quality will last forever.
I recommend to choose camera with a personal Wi-Fi spot and mobile app. A perfect combo for those who have no one to press the button. And those apps do also allow to immediately save photos to your smartphone. Convenient, isn't it? I use Canon EOS 70D and can't be happier.
2. Forget about the selfie-stick 
Or a GoPro one. 99% of pictures with them in front look really ugly. Use remoted shooting instead!
In order to get the photo I need, I use tripod or any surface (a table, a stone), fix the angle by putting something under the lense and set the timer. Now I have 10 seconds to run on the point and strike a pose:) Another option is to use mobile app. It's really a good idea, cause, first of all, you see the shot before it is made and can fix the settings or your position if necessary. But sometimes I just feel too lazy and don't want to waste my time on the connection or don't want to always appear with my phone, so I choose the timer.
3. Don't be afraid to ask for help
When I travel without my husband, I always have someone else nearby anyway – it can be journalists, bloggers or PR-people. So why not to use them?:) And you can also ask a stranger (choose the one with the good camera – he will more likely understand the necessaty of a perfect composition). Prepare the shot and ask not to move the camera or simply make the shot you need but without you in it and show the result to this person.
It is always a good move to share your photo-ideas:) Take a picture of another person just like you want yours to be and then ask to do the same one for you. After all, now you both will enjoy the beautiful memory.
4. Watch the details and be patient 
Those tiny imperfections can easily ruin the shot. No matter if it was a duck above your head or a part of a car in the corner of a wild nature photo or a too fat leg. Make sure to check everything before you leave! Or be ready to feel sad about the "nearly perfect" picture:) Yes, sometimes waiting takes time. For example, during my recent visit to Abray-Durso I've founf a perfect "frame" of leafes nearby the lake and waited for a color boat to come exactly in a middle with my camera ready. And in Kaluga just before that I was taking a snap of my sister and asked her to wait before the wakeboarder moves behind her shoulder, nit her back. She was very surprised I even thought about it:)
You can wait for a perfect combination of clouds or a sun, hiding in behind. you can wait for a chewing animal to look into the camera, or wait while the tourists leave your picture. But the result is always worth it!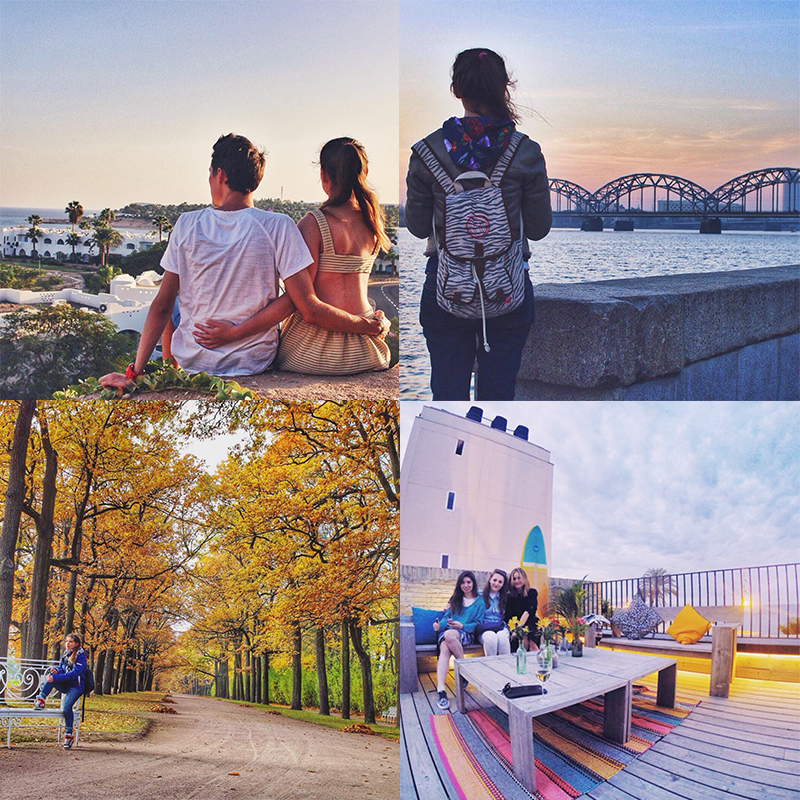 5. Live in your picture
Freeze in front of the sightseeing? No way! When there is no life, no movement, no unique moment, wind in the hair or sentence on the lips – there is way less interesting! So jump, wave, dance – it will not only feel more free in front of the camera and make each photo unique, but also helps to capture your mood right now.
By the way, you can also show your favourite yoga pose, walk, try the dessert or type an sms. Just do what you're really good at!
Almast in any case it's better not to look directly into the camera. Try new angles or back shootings (my favourite – never miss the face expression!)& It makes your readers feel like they are participating in your special moment as well. And wasn't it the main purpose?
6. Google and communicate 
Why to post the same view, everyone had seen already? Our planet is so huge and reach – there are never too little places to explore and surprise. Before going to the new city or country, I always Google local views. That is how I discovered Divnogorje, while planning our trip to Voronezh, by the way. Try to look not for sights, but for the places from the photo forums. for example.
Concider yourself as a lucky person if you know any locals or someone familiar to the region. I was so happy to meet my colleague, who knows Krasnodrskij kraj better than locals, during our MINI Drives Russia trip. After a short description of the views I was looking for, he made me a very cool map and I never regreted making our journey even longer:)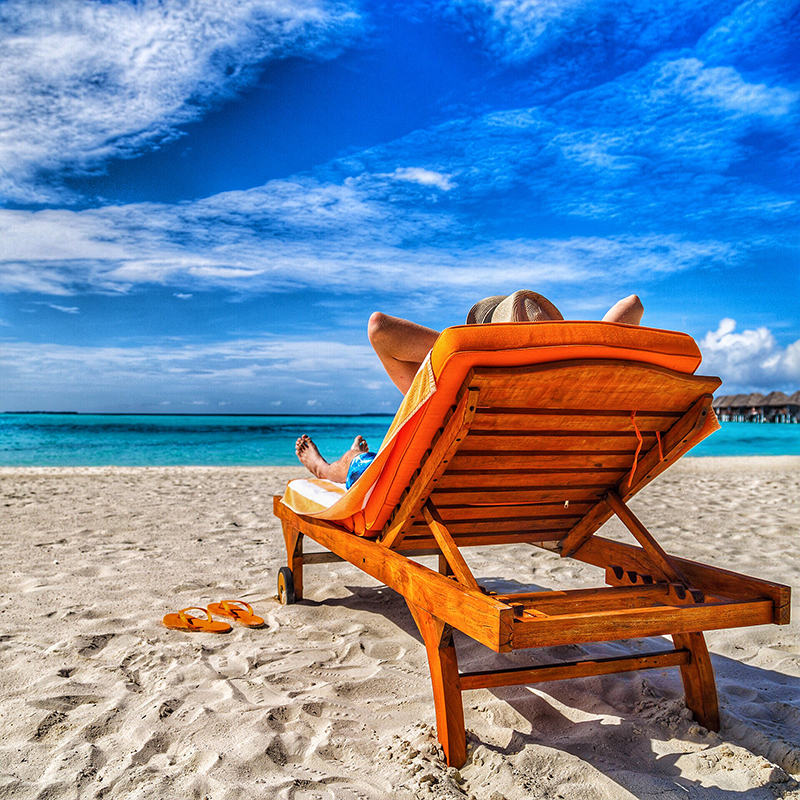 7. Look for an inspiration
There is nothing bad in copying someones poses or angles. Trust me, they weren't the first to come up with all those ideas as well. Moreover, when you're repeating someones shot, you anyway adopt and change the idea for yourself, your personality and your blog. And the results will surprise you!
The more photos you will look through, memorise and analyse, the sooner you will get your own ideas.
Нope, you will find this recommendations useful for your next journey. 
Pin this post: