We only had around an hour to whizz through the yet sleepy, early morning Arrowtown on our way to Tasman glacier, but you know what? It was enough to make us looking forward to another trip! The cutest lil' town I have ever seen, that has that magical, enchanted feeling, as if you've accidentally took the wrong turn on the highway and found yourself in a new Universe, where everything is so familiar, yet a bit different, like in your favourite children's book of fairy tales.
To find yourself in a middle of a quirky marriage of a fairy tale and a Western movie, go to Arrowtown's heritage Buckingham Street. It's village's main street, a row of beautiful historical buildings and neat green trees, overlooking the famous mountains of the South Island. Avenues like this were created here by the European settlers, who missed their traditional architecture and those very special vibes of the old cities. 
Seriously, just check out The Stables building! How easy it is to imagine yourself lunching by its stone walls somewhere in a remote village of Italy, Spain or England. And how rarely do we see something like that in New Zealand:) In search for a place to keep his horses, Bendix Hallenstein erected this mesmerising cottage in 1873. Currently a romantic cafe, it carefully preserves the atmosphere of the past both in interiors with fire place and pot belly fire and in menu, full of classic comfort dishes.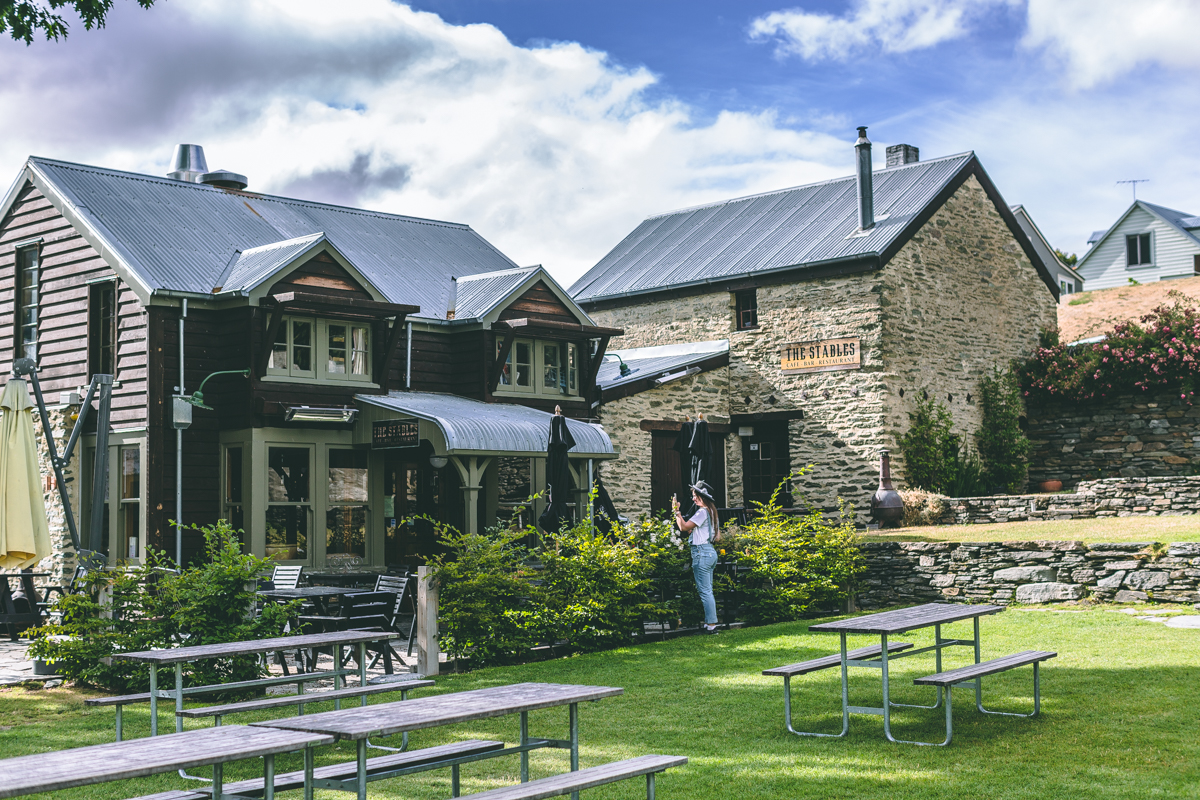 Hiding inside the other houses are more cosy little cafes, clothing stores, library, offices and galleries. And what I loved the most is how lovely are all the windows decorated, impossible not to stop in front of each and every building! Pretty much everything you need for a memorable stroll when not in a rush.
Talking about the rush… Arrowtown's development peaked in the gold rush era. The first gold was found here back in 1862, bringing over 1,500 miners to the shores of the Arrow River. Among others arrived Chineese miners, who settled a small village in Arrowtown. 150 years later – and you can still have a look at this authentic settlement! Trust me, it gives a completely opposite view on the gold rush history, than the European part of the town. 
Chinese miners lived in poverty, most of them never saved enough money to return homey rich as they thought they will. And you can clearly see how difficult and deprived their life was from the tiny size and cheap materials of their homes.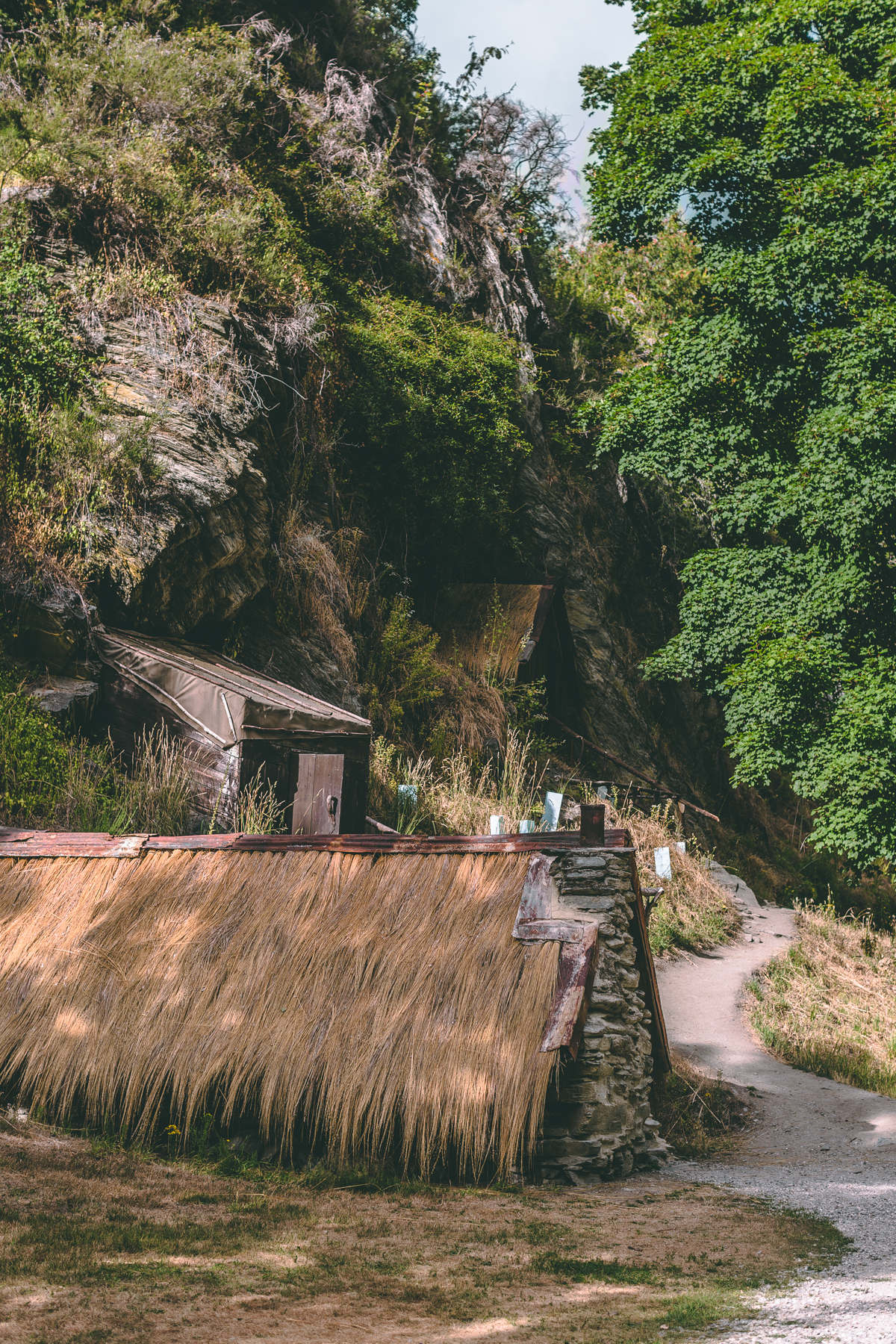 There's a lot more to see and do in Arrowtown. Did you know that Arrowtown Golf Course is regarded as one of New Zealand's Top-20 golf courses, for example? Historic stone cottage ruins, towering trees and mesmerising Central Otago views make the game even more intriguing. 
For nature lovers, Arrowtown boasts beautiful walking and hiking trails, that are especially picturesque in autumn. And of course, you simply shouldn't miss a chance to visit this peaceful place in winter. You might get lucky to have some snow for the perfect apres ski pastime. Or take a short drive to the famous ski fields, nestled in the mountains around. Isn't it a perfect destination all year round?