I won't lie, I LOOOOOVE busy weekends – with deadlines, photoshoots, scheduling, going out with friends… With the bloody FOMO syndrome, this iGen curse, hamster wheeling every single day feels like the only way to survive and not to fall behind the crazy life speed. But as winter season calls for blankets, hot tea and books, sometimes it's just too difficult to resist. And I think, we all deserve this quiet me-time at home, just relaxing and doing nothing. But how do you make sure you take the max out of these two days without the guilt of waisting your time?
You won't believe it, but just like every busy weekend requires some planning, lazy weekend needs it too. Except for the outfit, maybe. I doubt, you'll get out of your pyjamas that day. I never do! But enough embarrassing confessions for today, let's move to the main part – things to do on Friday night to make sure you'll have the time of your life on the upcoming weekend.
First of all, make sure you have all the essentials (e.g. pizza, ice-cream, new Nutella jar) in the fridge. Because running out of pancakes' mix on Saturday morning ruins the whole idea of the lazy weekend! I always double-check I have enough snacks, fruits and coffee. Pretty much everything I need to be happy.
Secondly, prepare fav movies or series. On winter we prefer to stock up on new Formula 1, tennis or football games. It's summer in Europe now with all the championships going on and the timing couldn't be more perfect, as when it's rainy, cold and dark in New Zealand, we at least always have something exciting to watch. Seeing someone working their butt off on court or stadium while finishing off the family pack of chippies? Yes, please. The reason I prefer to do it in advance is simple – choosing the perfect romantic comedy to watch can be sooo stressful and stress is not something people can benefit from when on a mission to relax and do nothing for two days in a row!
And finally! Use the special nighttime toothpaste, like DENTISTE' Plus White that effectively decreases bad morning breath. The reason it's so important? Ha, sleeping in and waking up to the movies without the urge to leave the warm cosy bed to brush your teeth immediately is the best part of any lazy weekend! Seriously. And nothing should ruin it:) This lil green and white beauty contains 14 natural extracts, like eucaliptus, myrrhis, chamomila, fennel, mint,  sage, cinnamon and clove that help prevent oral bacteria, gum diseases and bad breath. 
We were really curious to give it a go, as non of us has previously used different types of toothpaste for morning and night routine. DENTISTE' is a global leader in premium oral care solutions, so felt like a perfect choice.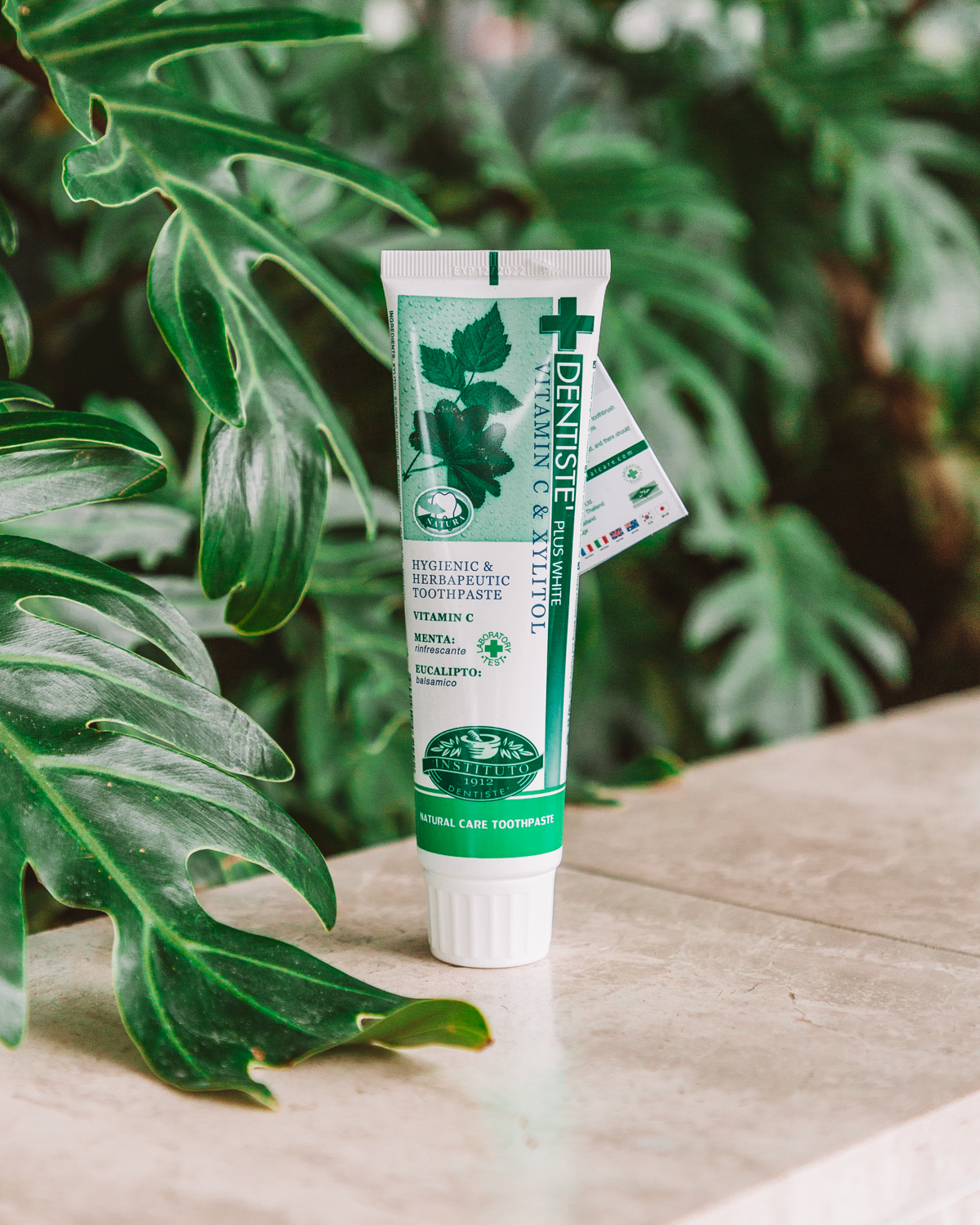 My first impression was twofold, because, well, it just felt a bit TOO natural, like you're chewing a grass:) But all these herbs smell so nice! After several nights I got used to the taste (it's not here to replace the dessert after all) and was totally enjoying the results. Such a huge difference in the morning! Not only does it keep your breath fresh, but also really effectively whitens the teeth. Though the last one is not even something written in bold among the features of the toothpaste, but I have still noticed the difference in about a week already.
The real bingo in my case is in the fact that DENTISTE' was also created specifically for coffee drinkers  – I can easily indulge into a hot cuppa before going to bed and people who created regular toothpastes probably did never think of such weirdos! In case you were wondering, this paste is also recommended for those dealing with stressful jobs, pregnant, diabetics and those who simply need some confidence boost from sparkling clean teeth!
And the best outcome? You don't have to rush into the bathroom immediately after waking up and can spend some time cuddling with hubby instead! Iconic way to start the lazy weekend. DENTISTE' is known as 'the first toothpaste for couples' and definitely meets the expectations.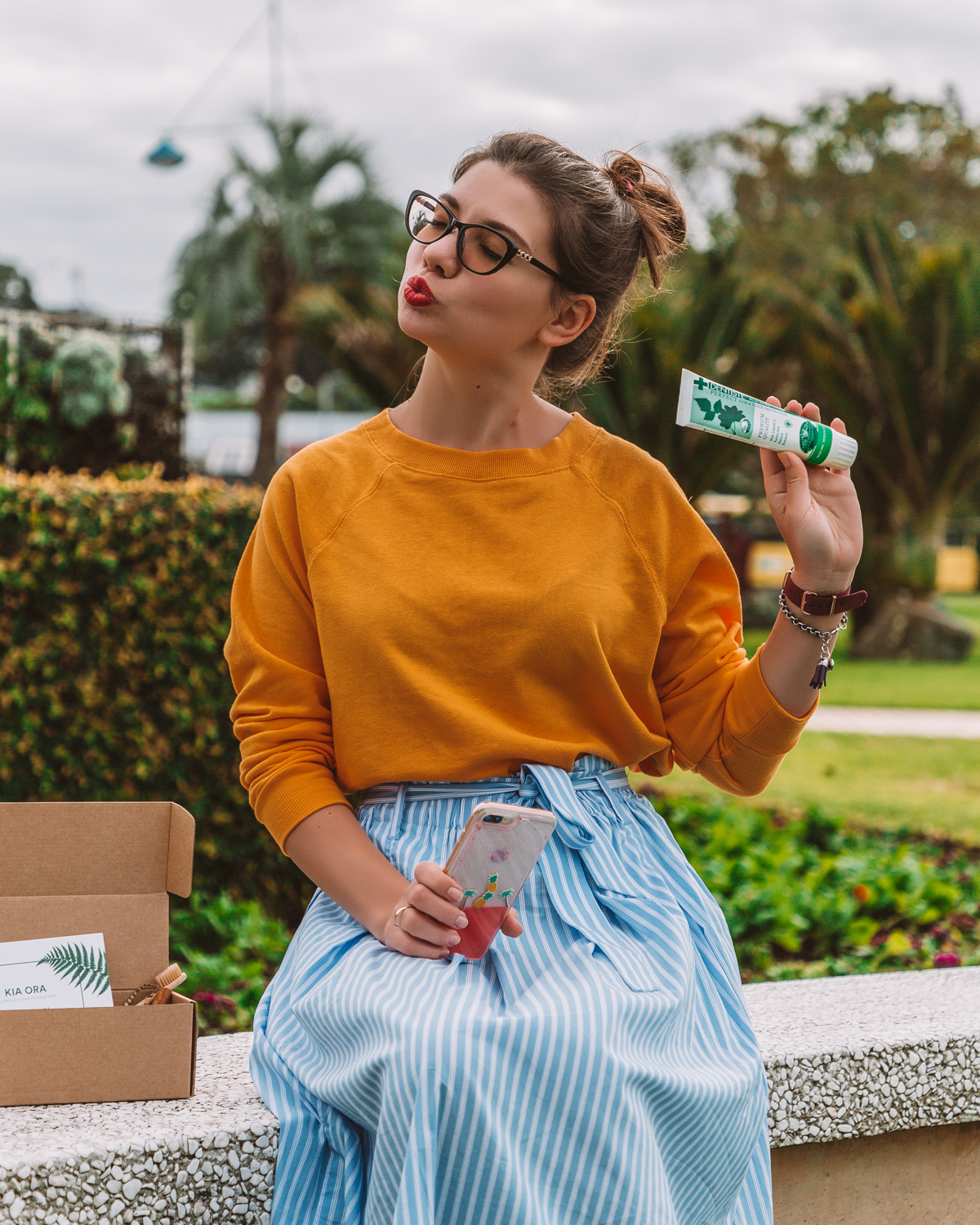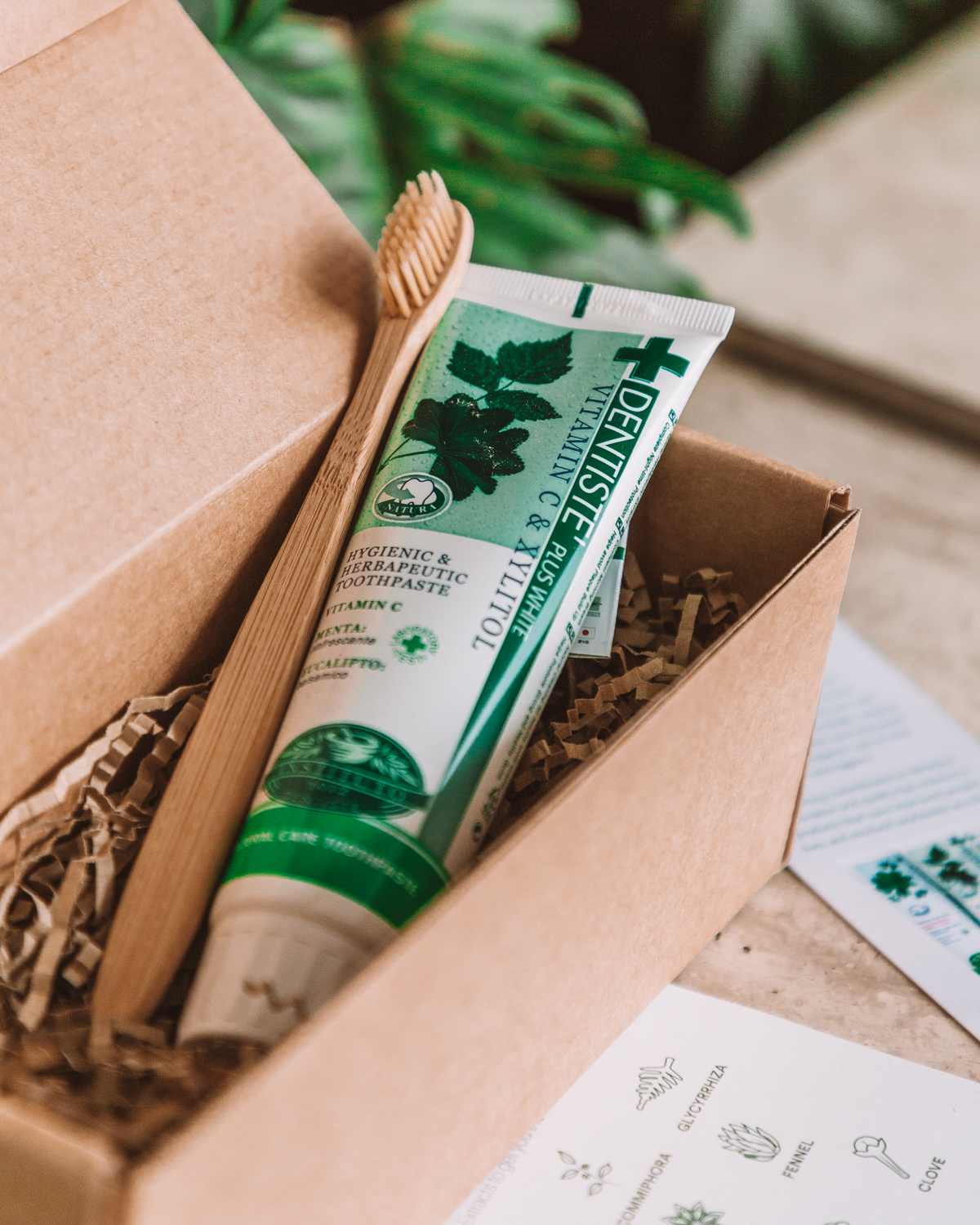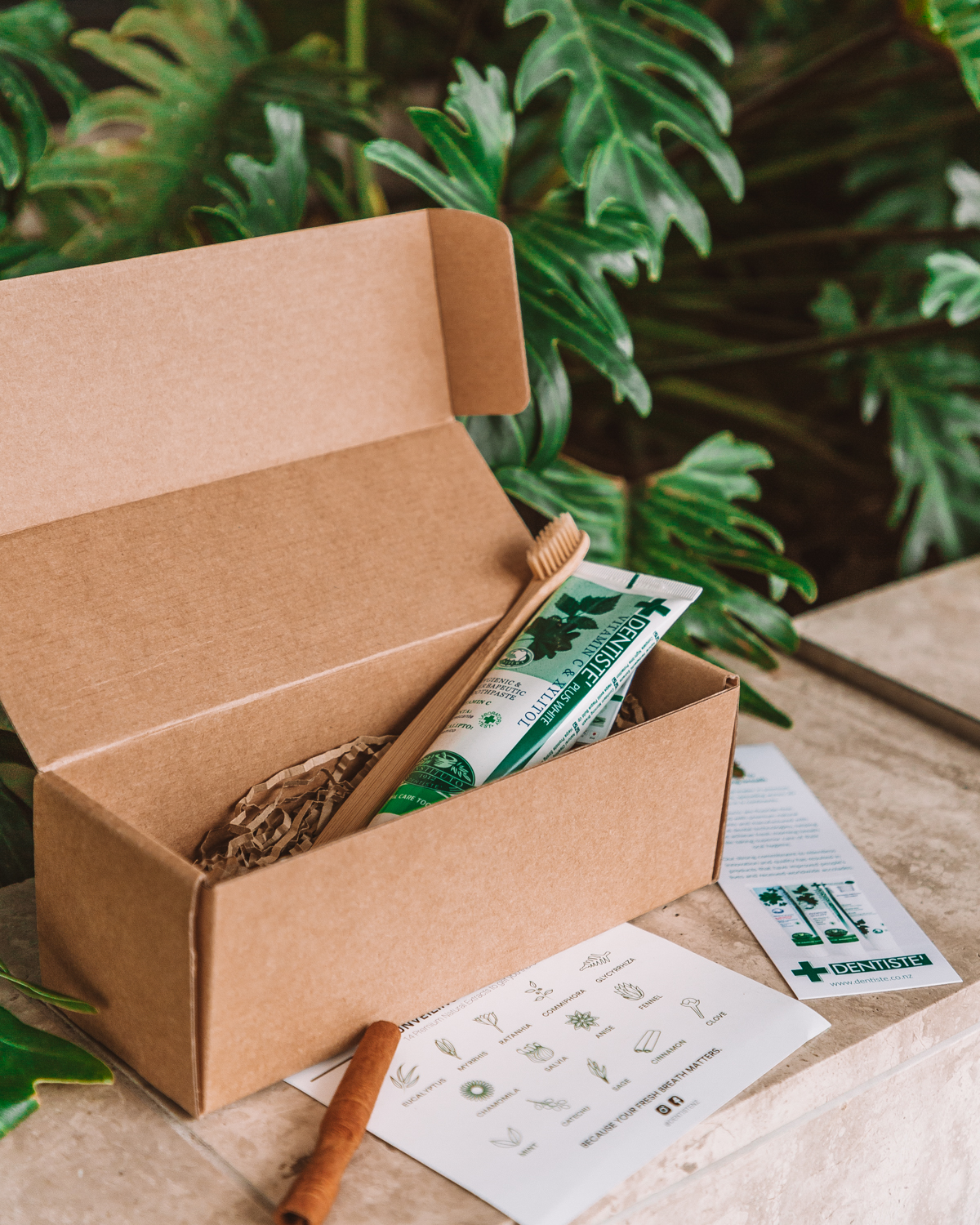 This post was sponsored by DENTISTE', but in no way was the review influenced by the brand. All sponsored posts contain my honest opinion only.