When I say I'm in love with food, I mean it! Alex sometimes thinks I have an addiction 🙂 I'm one of those people eating tasty dish till the very last bite even if they are about to burst.
And because of that we would've never skipped an invitation from London restaurant CUT for a dinner. Even despite the fact we were so tired that day, all we really wanted was to stay in a room and in bed. AND even despite the fact I don't eat meat and CUT is a steakhouse 🙂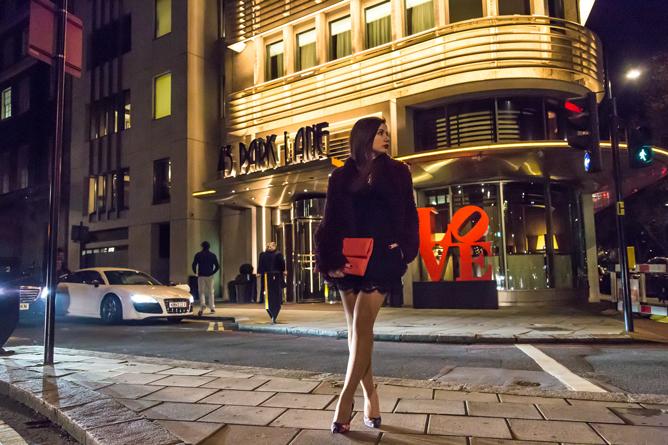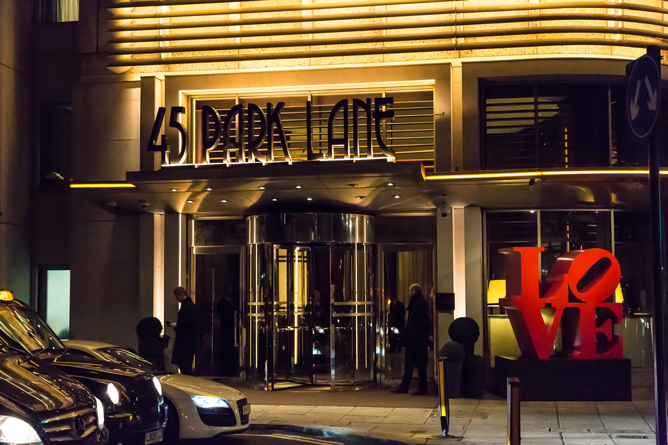 This restaurant is situated on the first floor of 45 Park Lane Hotel, London – it's a part of the famous Dorchester Collection (by the way, the legendary The Dorchester is just opposite it) and belongs to the well-known Austrian chef Wolfgang Puck. He is all the celebrity chef should be: with more than 20 restaurants all over the world, cook books and TV-show and more that that – he is an official chef for Oskar Gubernatorial ball. Just saying, so that you have the right expectations for a dinner here 🙂
Because I, honestly, had no idea what to expect! I'm not the friquent visitor of such places 🙂 So, I was a little worried. But CUT turned to be a very nice, relaxing place. Despite the status, despite a space that looks more like a  lobby than a restaurant (imagine narrow and long hall) with a kitchen just behind the door next to our table. But the beautiful view of Hyde Park from the panoramic windows, rushing back and forth traditional London red buses, people celebrating someone's Birthday inside – that all creates a perfect atmosphere. Calm and so to say… familiar, like we are here every evening. What surprised me as well – the number of people: all tables were booked!
American steak-house CUT opened in London 3 years ago and became one of the Puck's chain restaurants with the same name (you can also find them in Beverly Hills, Las-Vegas, Dubai and Singapore). And there are not only British steaks on a menu but American and Australian as well. To say nothing about the very speciall Japaneese ones, having the best reviews from the visitors.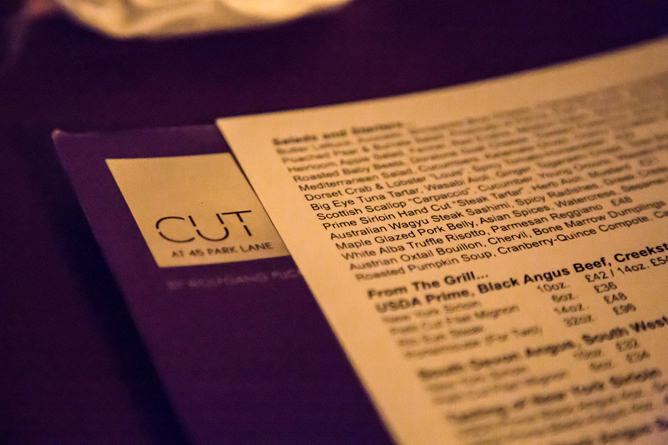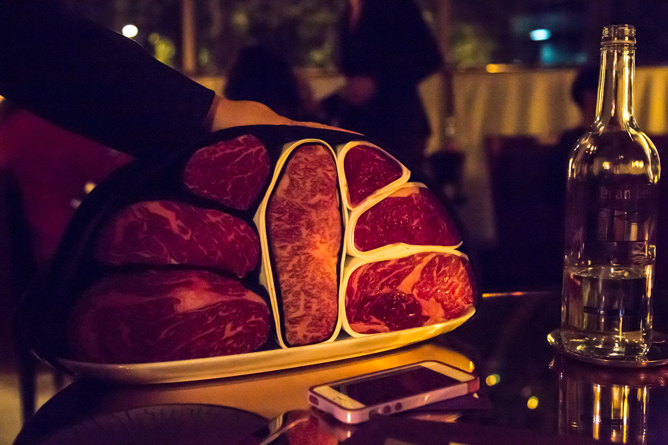 That is how the waiters show the meat to the visitors, explaining the nuances of taste and cooking methods of each.
But before choosing the main dish, you'll enjoy a delicious cheese pastry (one of the most delicious cheese things I ever had!) and a variety of breads they cook themselves with different butters. You can eat as much as you want 🙂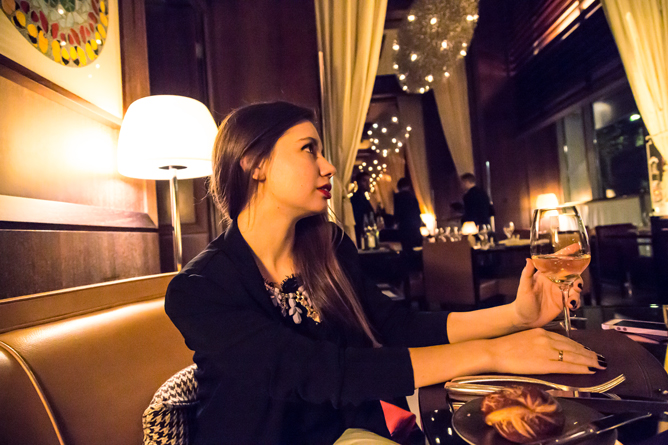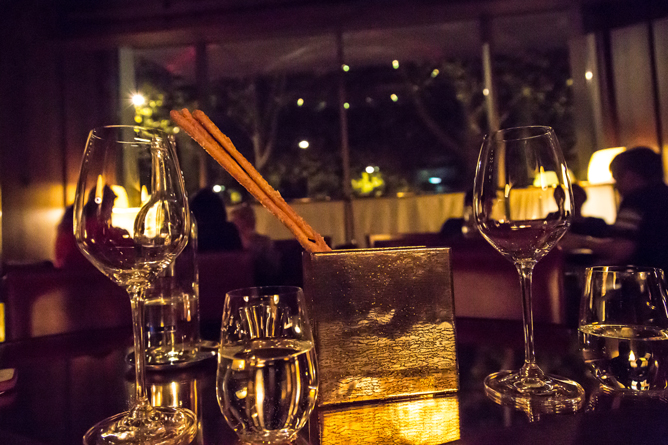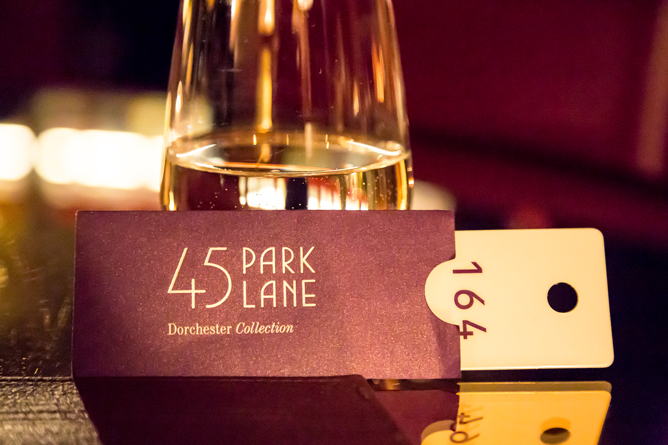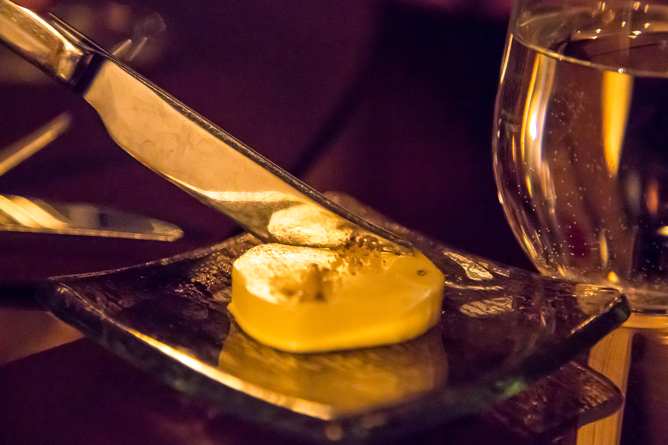 My incredible appetizer – scallop carpaccio: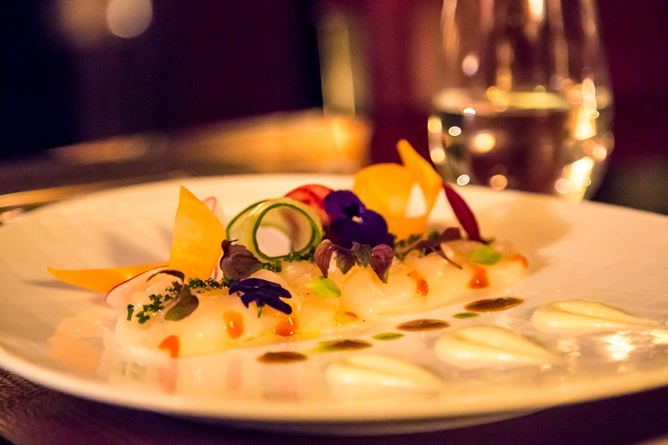 I've chosen lobster as my main dish and Alex went for Australian rib eye. You can as well choose any side dish. We went for three 🙂 My husband's favorite mac'n'cheese, some kind of vegetables and something more, I now can't even remember, what exactly it was. In other words, our table for two was full 🙂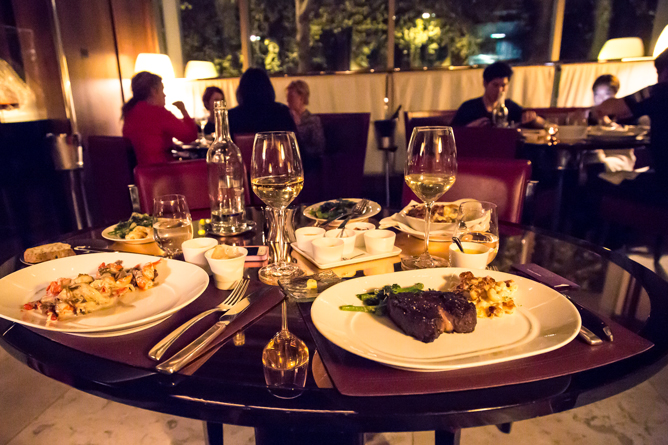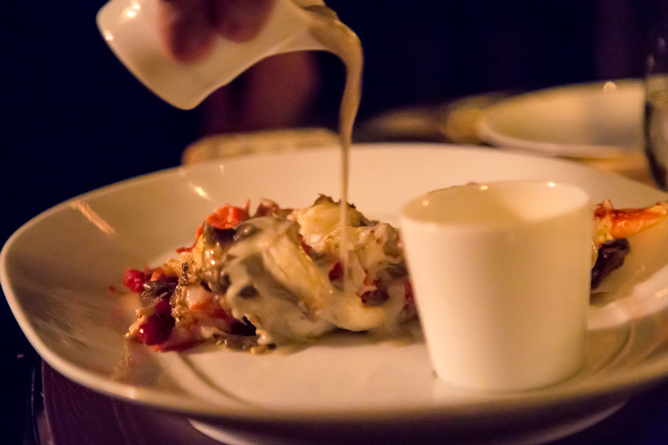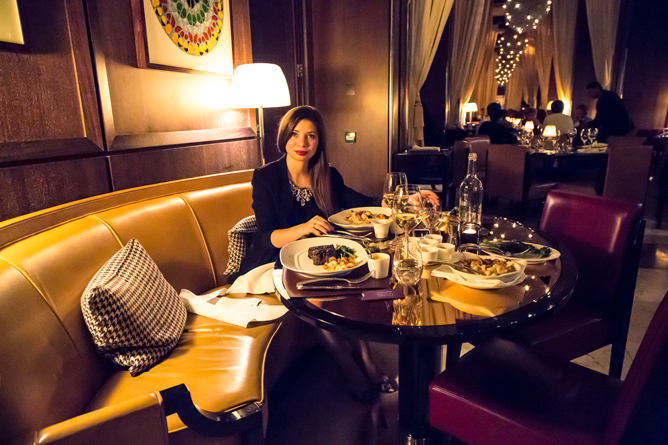 I really liked that personal attitude: our waiter asked if we had any allergies or disliked any kind of spices and ingredients to avoid them while cooking.
Lobster was fantastic! And Alex didn't liked his steak that much, actually. He said there was too much fat (may be, it's supposed to be like that?) and the taste was not that vivid. By the way, it's not the first time I see a man ordering big piece of meat and not enjoying it 🙂 May be, they are just too used to nuggets?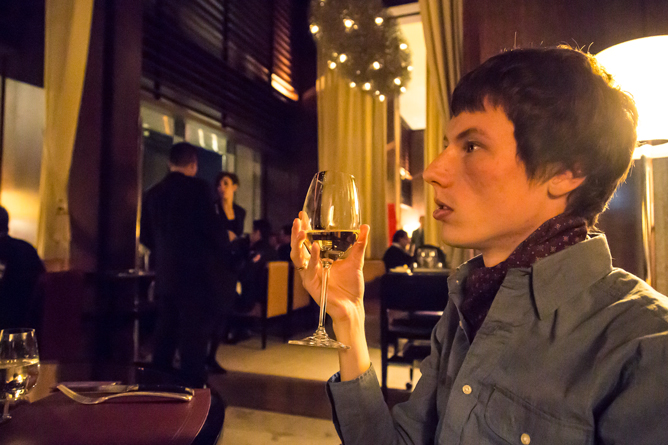 I will be honest with you – CUT is not democratic in prices at all. Appetizers are around 15-30 pounds and steak is up to 100 pounds. For us now is way too much:) But if you ever have an opportunity – I would strongly recommend to visit this place. At least for desserts (or those cheesy little things!) and peaceful evening chat. We've spent more than 3 hours in this restaurant and even after finishing wine, desserts and tea, stayed for a slow talk and a moment of absolute happiness with the present.