I want to be honest with you. Be ready for several traveling posts in a row. That is how I try to shut my conscience blaming me for the small number of posts brought from different travels up. That is what happened to me after watching our Russian journey with American Eagle Outfitters, my trip to Czech with Skoda and Israel with Sela videos in a row (that is how it always works with me – as I only start, I can never stop). Though being so irresponsible, I still have smth new and interesting to show. 
Sad, that we don't yet have an opportunity to travel as often as we want to, but in this case each new country or new city becomes really special. My sweetest memories are about Czech trip. Perhaps because of it being so unexpectedly teaching in how we really have to work while spending our time in press-tours. I was so proud to see how bloggers, who are thought by many people to be lazy and not deserving what they have, really work hard day and night. I now can't believe how quick we all became friends, made jokes and woke up two hours earlier for a run.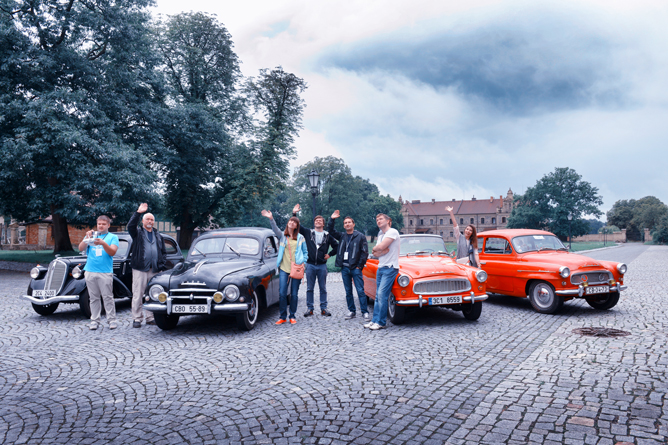 Our best team:)
My second day in Czech started with the morning run around Gluboka castle. It's park was so old, misterious and foggy that I hardly survived without heart attack there, honestly. 
And while I was searching for the way out, our hotel was welcoming oldtimers. That is how people call cars, made more than 30 years ago. Owners of these cars keep them in a perfect condition and do everything to preserve them as long as possible.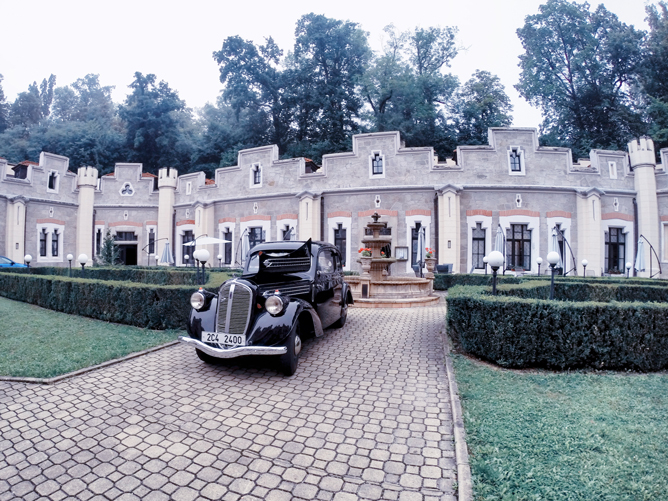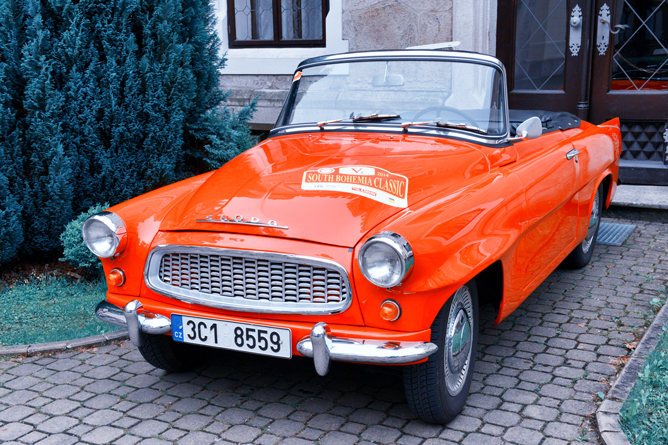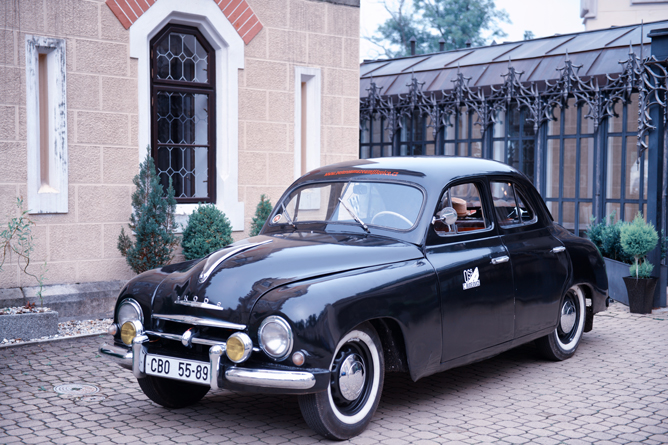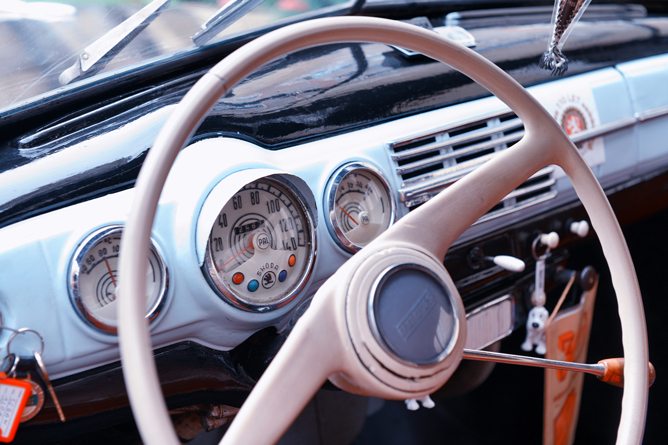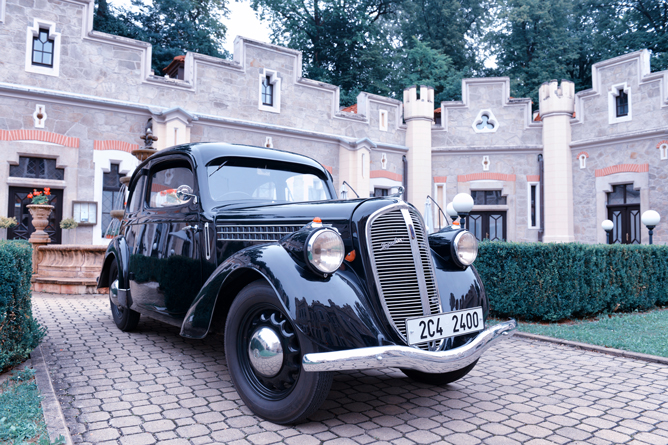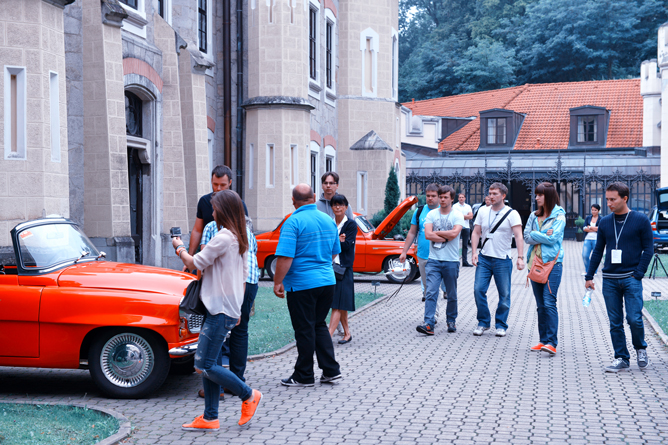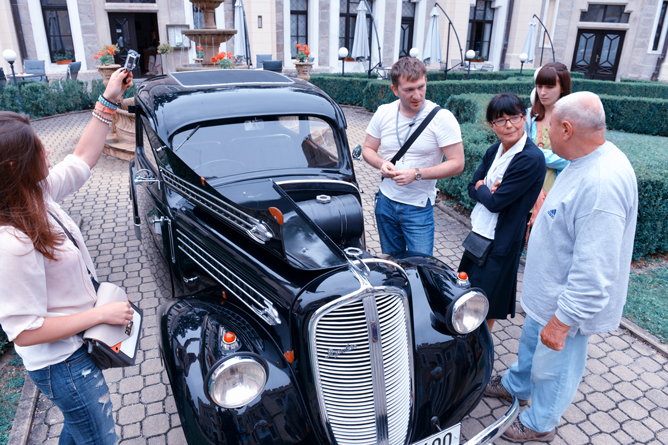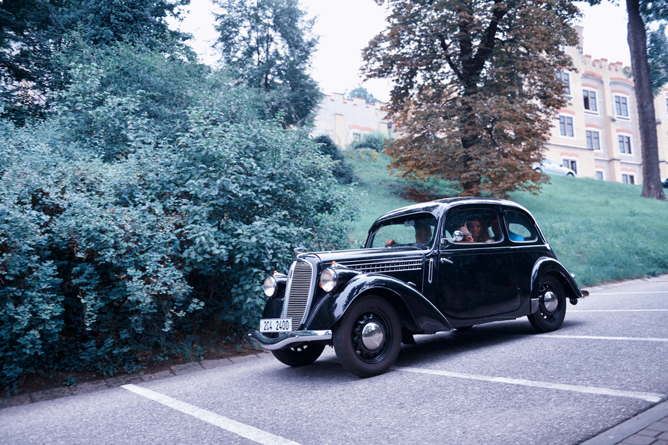 In that cars we headed to the very special place to make some photos and have a test-drive. I don't know exactly what kind of place was that, all I know is that one of the buildings was a stable. But God only knows how perfectly it suited that cars! Such "The Great Gatsby" atmosphere. So cool!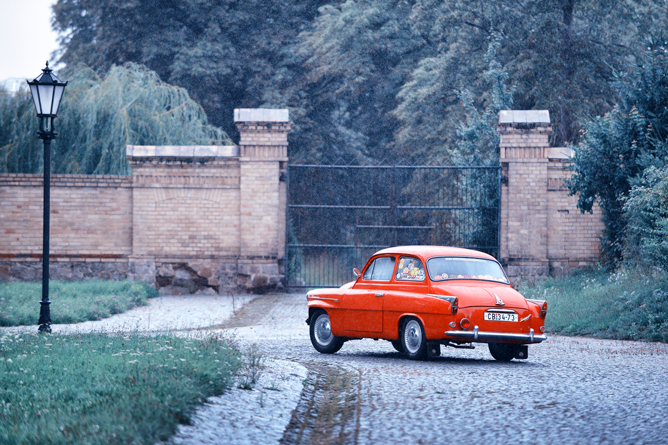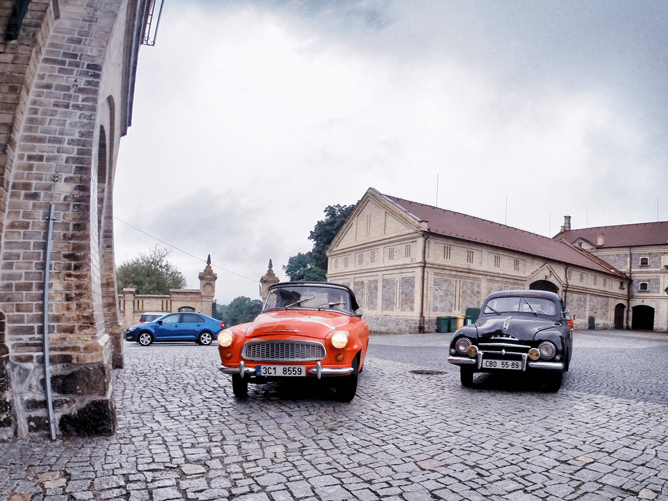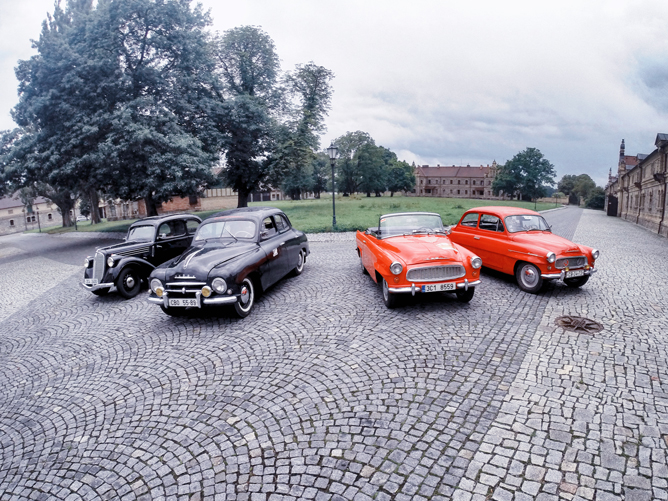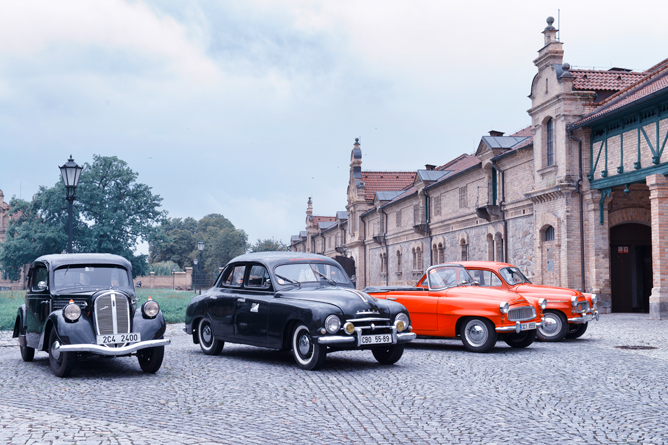 I really like how often the quadrocoter takes its place on photos. We have the same one now! Thanks only to this trip.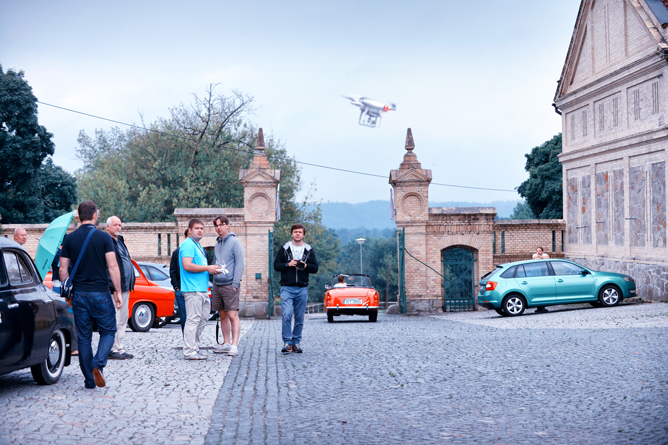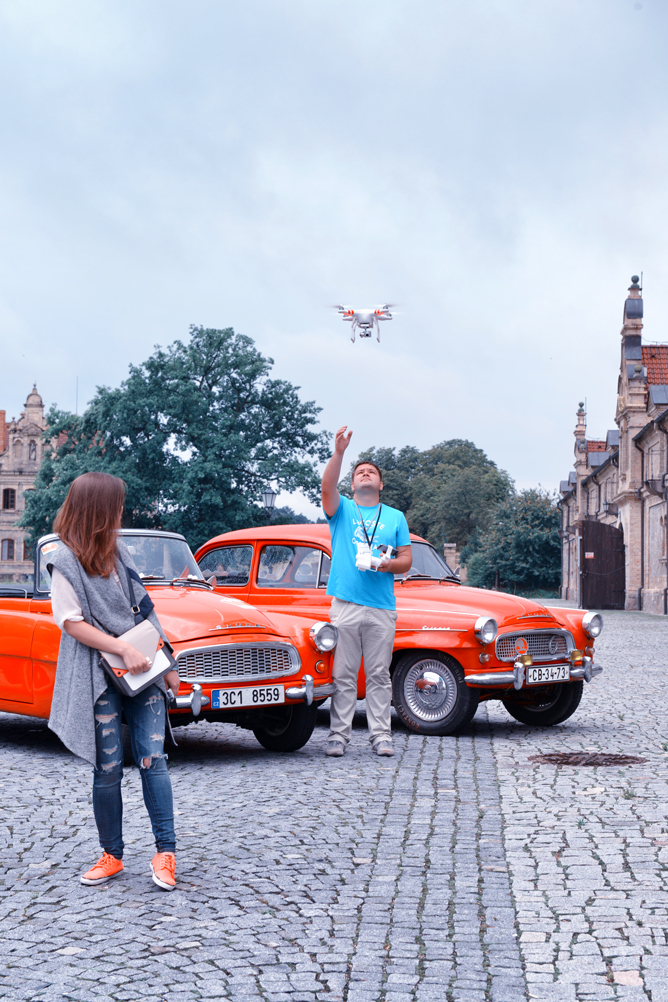 Perhaps, that was the moment of my sudden idea:)
Right after the test-drive we went to Cesky Krumlov, based near Austria and being one of the international UNESKO objects. There is also the second biggest castle in Czech. This place is absolutely stunning! Just imagine, they've been keeping its appearance for several hundreds years now, and the first mention of Cesky Crumlov is dated 1240 year! All that cosy, tiny houses and small strits are kept as they were made to be. Streets now are so narrow, that tourists can hardly move there!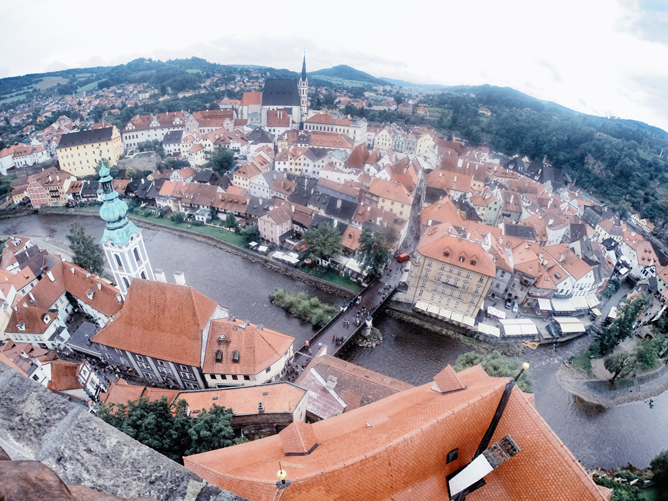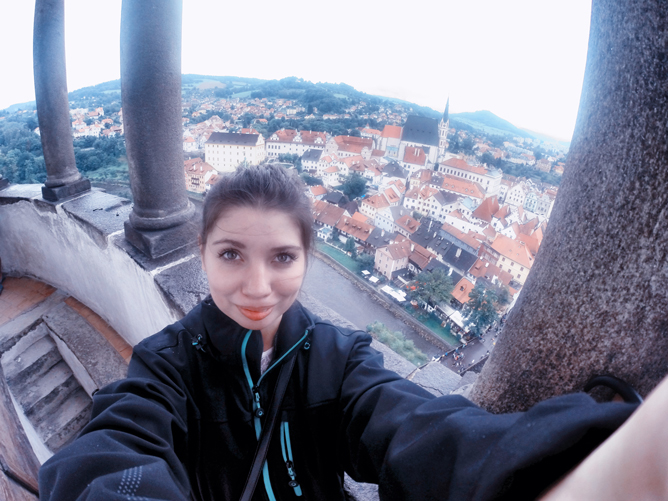 What was the most surprising for me is the number of people rafting at the river Vltava. My first thought was that it was only the group of active tourists, but there was so many of them, I decided it was because of the competitions. But finally I understood that it was just the way natives spend their free time, no matter what. While the weather was that bad, I already was wearing jacket and umbrella borrowed from Skoda Czech representative. 
Accordint to the stories of our group members, natives are not only active, but also very kind. They can even forget about the beer bottle if you don't have cash and the don't accept credit cards:)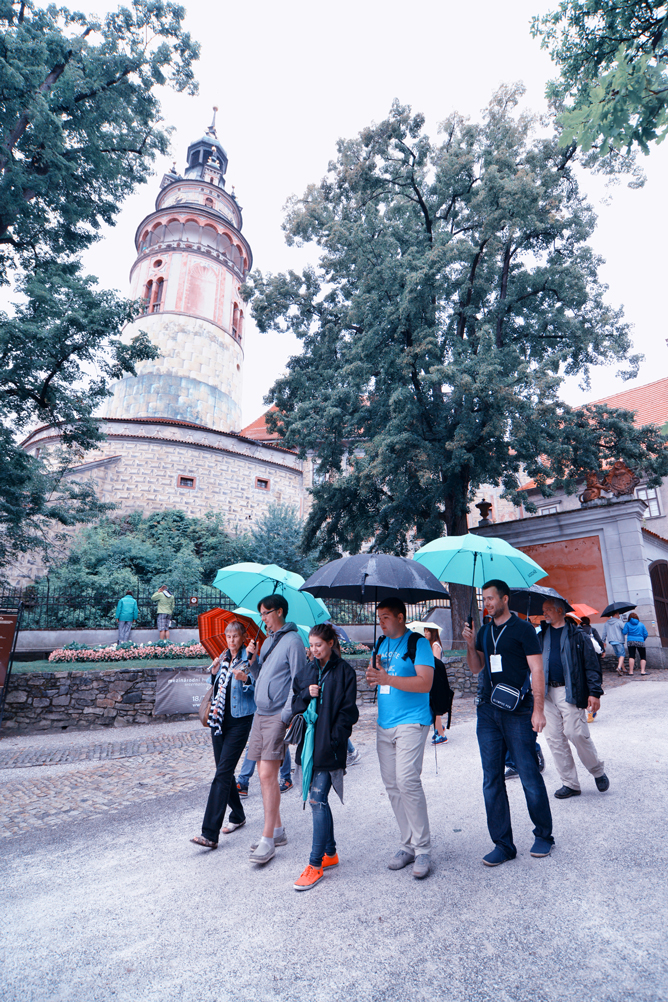 So sad, we spent so little time in this wonderful place. I wanted to see. do and try so much more there! 
But it was just the time to move back to Prague, where all our journey started.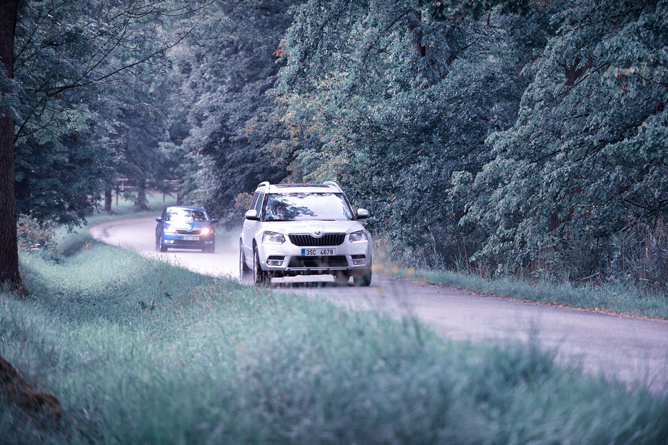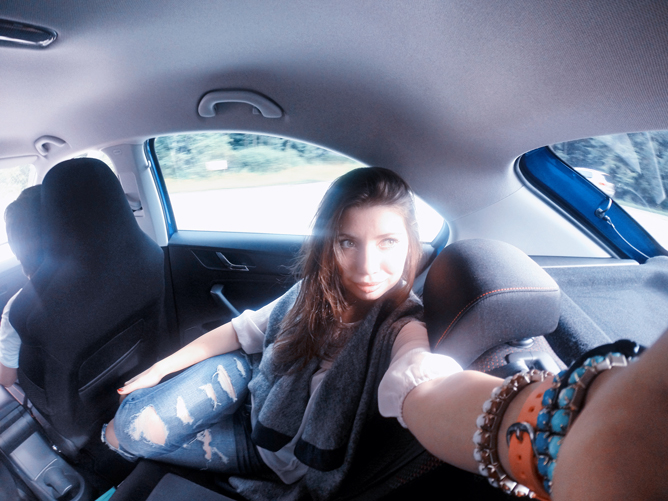 On my way back I asked guys to take me in their car as a passenger, because I wanted to show you how incredibly cool they were at work. And if it was the historical movie in the morning, now the scene turned to be a real action film. They were riding in parallels, overtaking, catching up and all that while chating and joking via radios. So inspiring, I wish I can ever repeat this!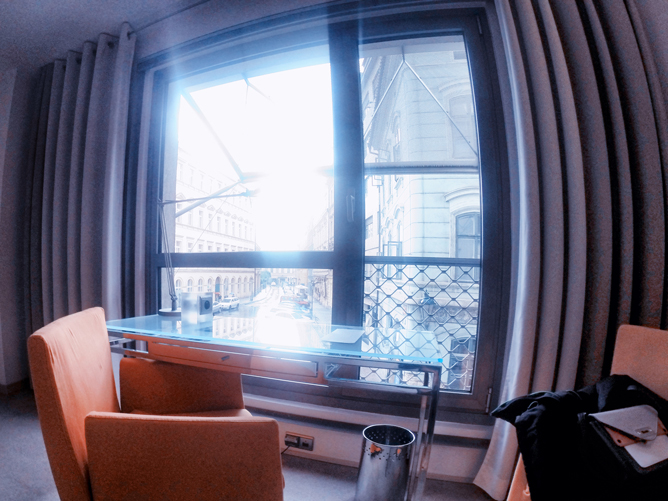 My room with the view on one of the central Prague streets
Girls, it;s just impossible not to say about it! Josef hotel in Prague is a gem! So beautiful, minimalisic design, close to all sights, but that is yet not the most important. The most important, of course, is breakfast. Just imagine, they have chief who bakes bread and pastry since 1 AM for breakfast! All you have to do in the morning is to cut crunchy slice while enjoying that incredible smell of fresh bakery. They also serve giji berries as a topping for flakes and a large amount of fresh fruits for juices. Gosh, please, I want back there now! 
But before breakfast there was the most intriguing and fancy part of our trip – segway tour. OK, go, ask me smth about Prague – I won't answer. Cause I was not listening, I was to busy with strolling around on a segway:) The person to invent this thing was definitely genious! It was so comfy yet exiting!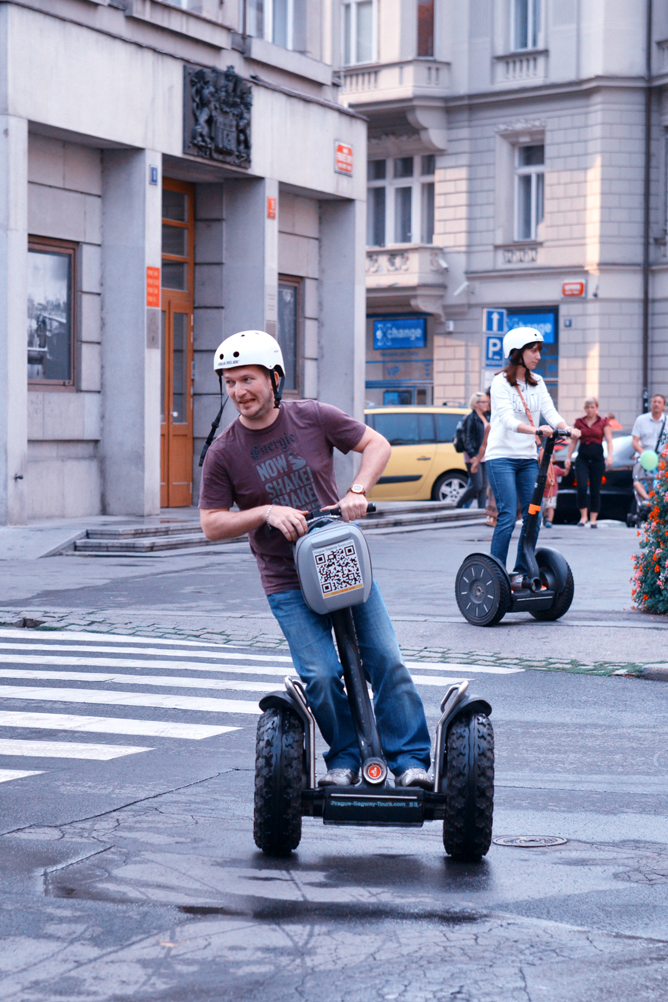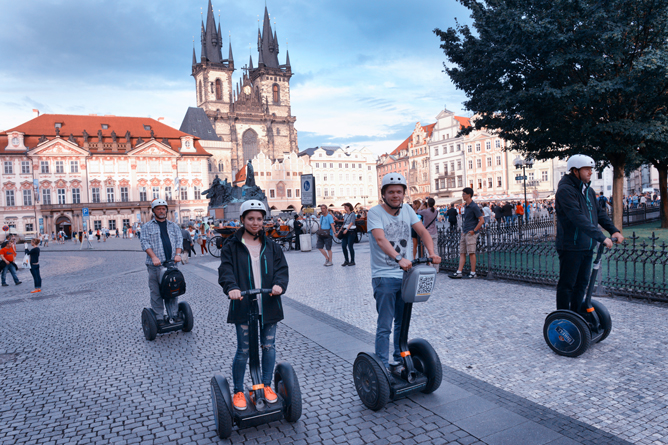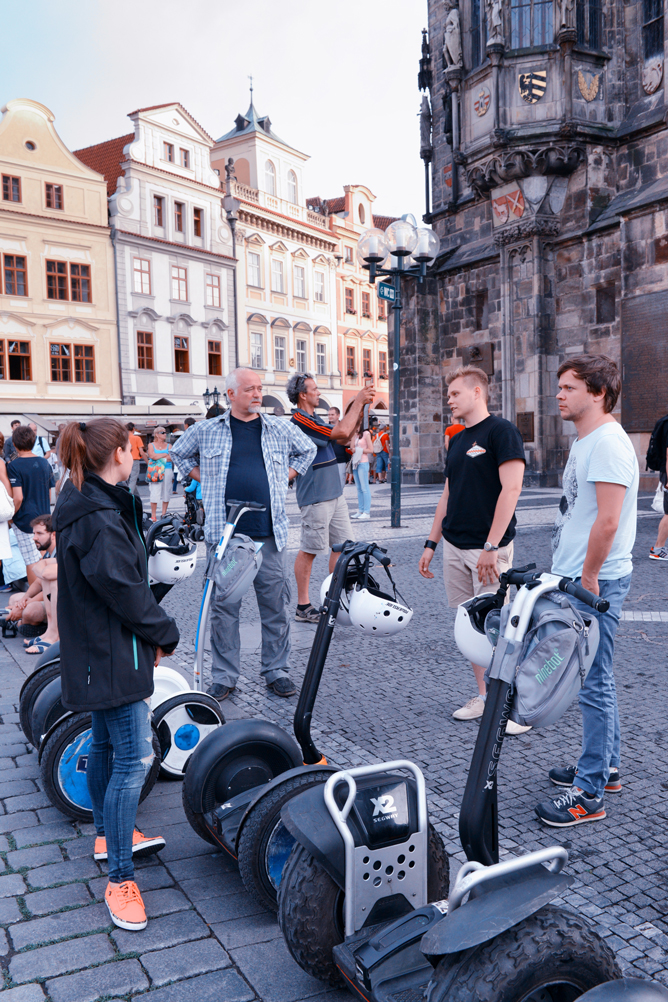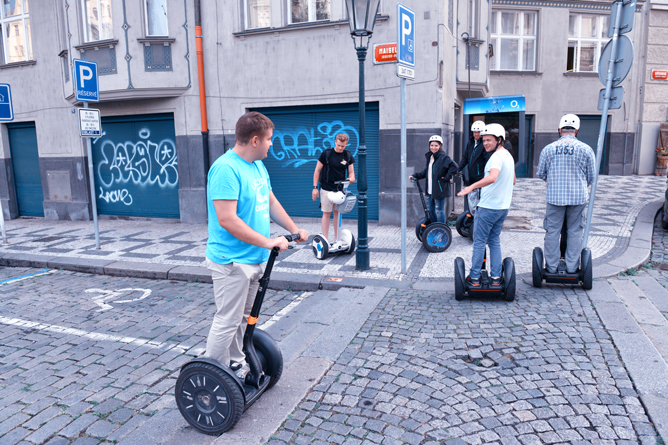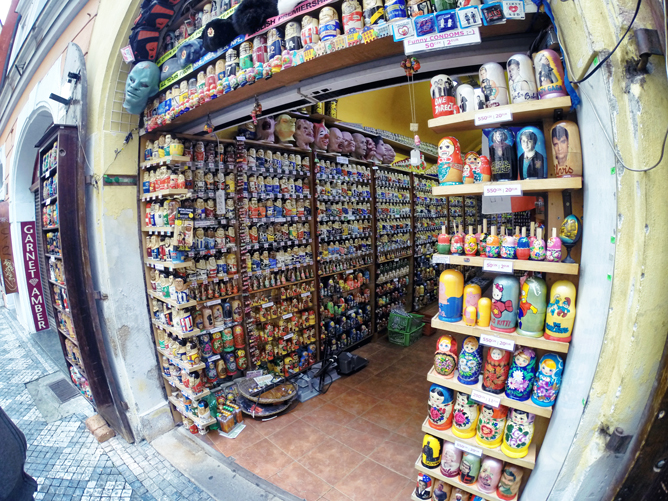 By the way, while in Prague, don't forget to visit meat restaurant Brasileiro with it's very anusual concept. You pay fix price and eat as much as you can. There are always salads, appetizers, seafood, sushi and fruits at the table and waiters bring now and than different meat courses.
That is all I can tell about my short but oh so cool joyrney! 
Thanls so much to Skoda for having me, for this really highest level press-tour and for showing me Czech for the first time!