That feeling, when you're finally done with photos from your trip to Riga and are about to go there again next week:) It will be my fifth time – there is no other city abroad, I've been to so often! Seems like I've seen a lot, I've shown a lot, but, trust me, there is still so much to be explored! And that's why today I'm not only going to show you new photos, but will also ask you to do us a big favor and vote at the end of the article, wheather you're fancy or not to follow our daily vlogs from Riga like we did in Finland. Each vote is so important to us! So don't think long, click and scroll down:) 
Latvian's capital is obviously far from being the biggest city on Earth, so it's even possible to visit all the main sights while walking. But don't think you'll be able to do it in one day – to many steps, to much emotions. By the way, Riga truly has that unique way of combining specialties in one space. Just have a look: Old Townт, Jugendstyle region, wooden architecture region Kalnciema – probably the only one you can reach by car only (but, on the other hand, if you only try a little…). And finally here is yet another historical accent – Spikeri.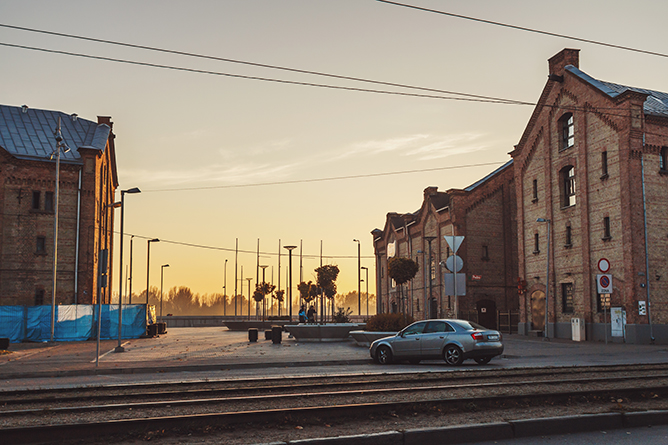 They call this district "Spikeru". I came here several hours before entering my bus back to Moscow. The sun was about to leave the city till the next morning, but still presenting the last misterious lights, it was may be a little too cold for this season and there was no one, exept for me and one old fisherman (hope, Daugava is not like Moscow-river and fishing here is worth it!). You probably know that rare moments of nature being totally still, meditative. It can't be predicted and happens really rarely, but when you're lucky enough to catch it, you will stay inspired and light for the rest of the day. That was exactly the moment I reached Red Barns.
Have no idea, why on Earth have I chosen the way through the giant market and not along the Old Town. Well, of course, it meant, I've met Red Barns earlier (there are 35 of them, so they are starting before the enbankment). But it wasn't a pleasant walk at all! So, please, do not ever repeat it! My second surprise was the fact, that I've already been there (what I realized only after doing all that way, of course). Honestly! Remember that рink shrimp in a rainbow circle?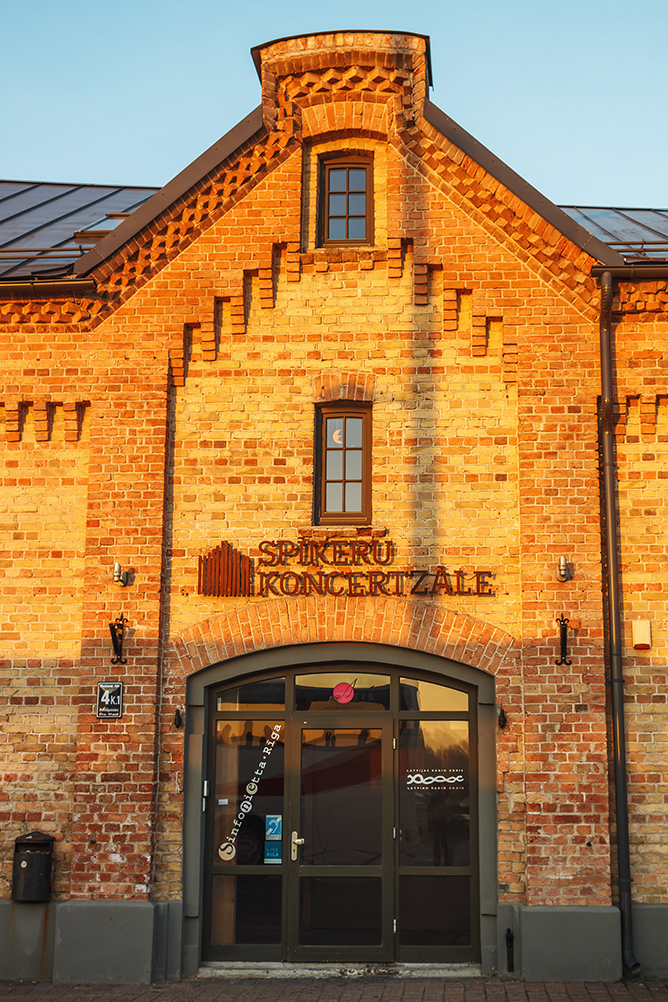 This place is firstly mentioned in history as early as in the XIVth century.  It used to be called Lastadia, what meant "the place of boarding cargos" in German, according to historians (what I truly hesitate even with my lack of German knowledge. But I suppose, I'm not mistaken, that they are noе Japaneese and don't produce short words with long meanings. Moreover, the combination of letters seems to be far from German). It was a homeplace for boat riders, sailors and peasants, running from their lords.
Today Spikeru is far from being that poor district, of course. They've reconstructed enbankment in year 2012 and barns where turned in a local sort of "Red October" with art caffees like "Dali Art", forest gifts shop and experimental theater… Well, sure, you've got an idea!:) District can becaome really crowdy in warm periods due to the variety of markets, parties and kids events. 
But it was absolutely empty in fall.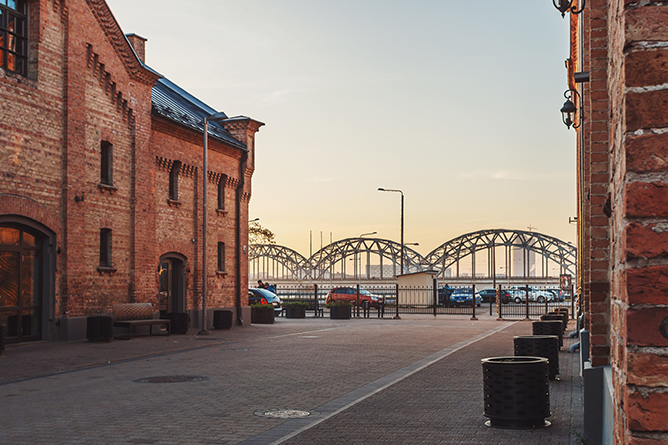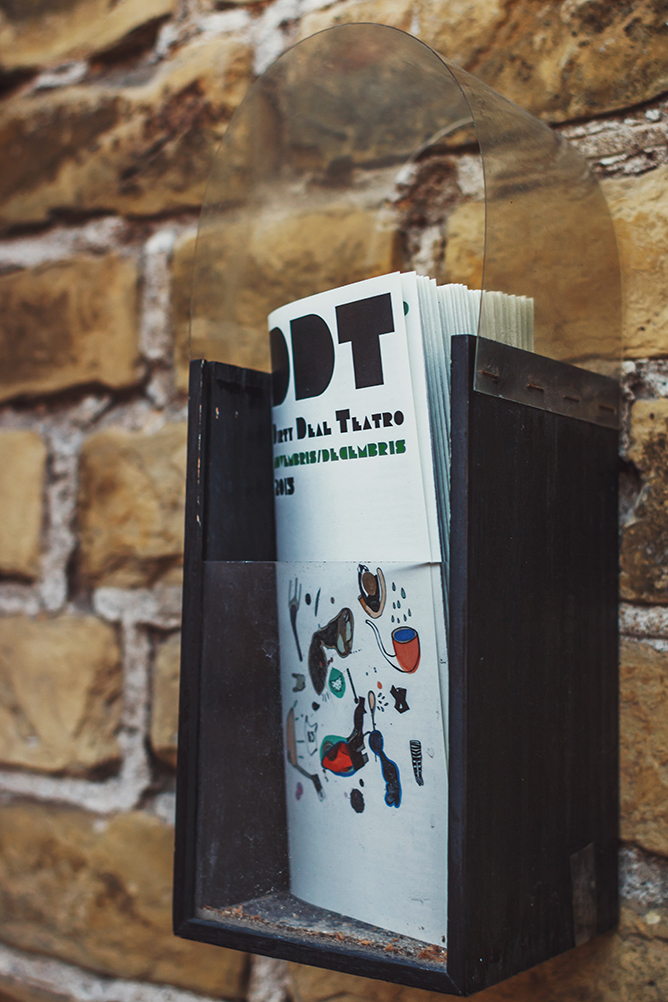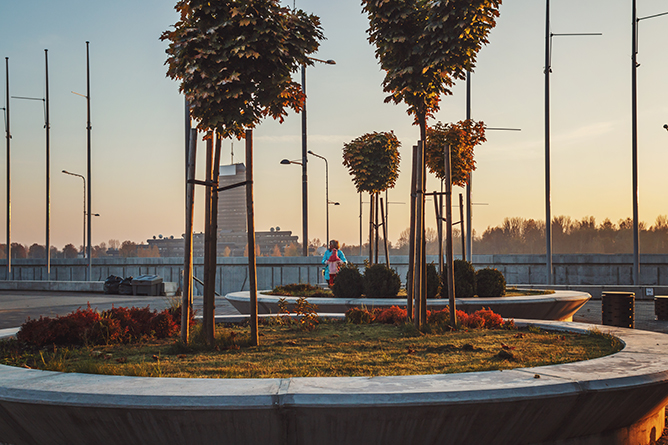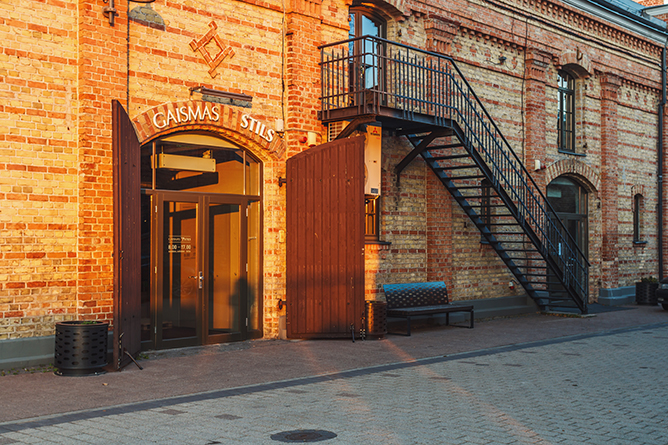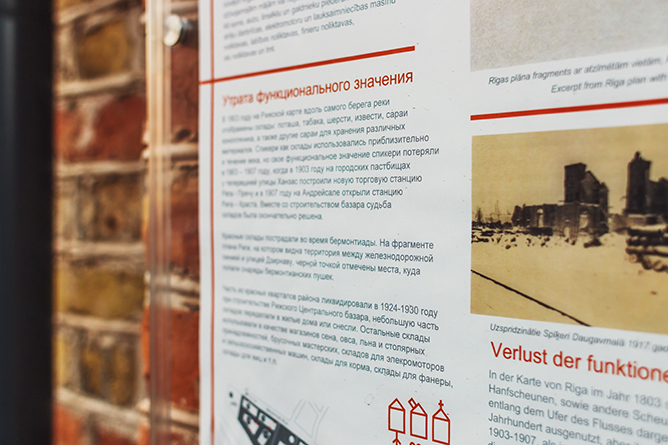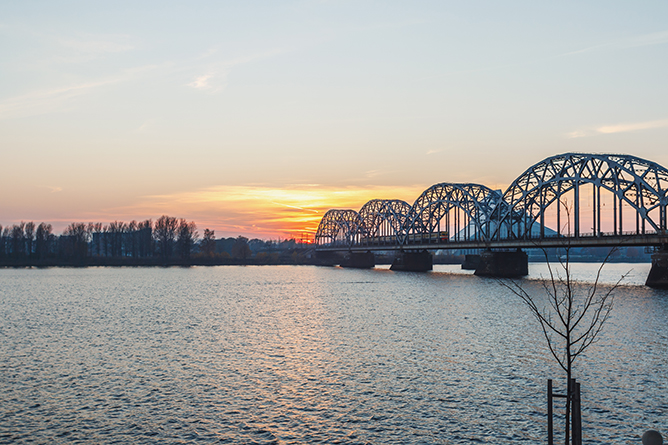 And yes, now it's time, my dearest friends. I want you to vote, if or not you want to see our daily vlogs. We are looking forward to make them, but only if you are ready to watch as well! By the way, voting is anonymous.