Alex enjoying quiet morning at Wacky Stays, Kaikoura before a long drive to Queenstown
Well, calling it "a road trip AROUND New Zealand" might be slightly too ambitious, but you guys know that we have travelled from Auckland to Napier and then all the way down to Queenstown via Kaikoura in our car recently. It was sometimes challenging (especially with Alex being the only driver most of the time), but more often it was absolutely epic! And here are some tips that helped us to be well-prepaired and remain happy and motivated despite driving up to 900 km each day.
1. Plan your route. When it comes to New Zealand, planning your itinerary is the worst! The phrase itself means you have to CHOOSE among all the beautiful places you wanted to see, not just draw a line from one to another until the circle is closed. And in this country something you should definitely see will most probably hit you every five meters 🙂 So how can you plan your New Zealand road trip than? Start with your personal preferences and priorities. And not geographical, but really personal! Do you want to see as much as you can? Or are you aiming to relax after a busy day? Do you prefer walking around and admiring spectacular sights and views or being active and trying new sports and activities? That will definitely give a clue to what exactly destinations should be on your list.
In our case our main goal was to show New Zealand to my sister and brother-in-law, so we started with the things they wanted to see and do. There were three of them: to see Napier, to spot some wildlife (easy: Kaikoura!) and to spend time on a glacier. Bearing in mind it would be their first visit we added some must-see places, located nearby requested destinations, like Milford Sound or Cape Kidnappers. Though we were so keen to go to Dunedin, Abel Tasman and other incredible places as well, we had to make sure my family actually enjoys their time in New Zealand and not to overload these two weeks with driving and running back and forth like crazy.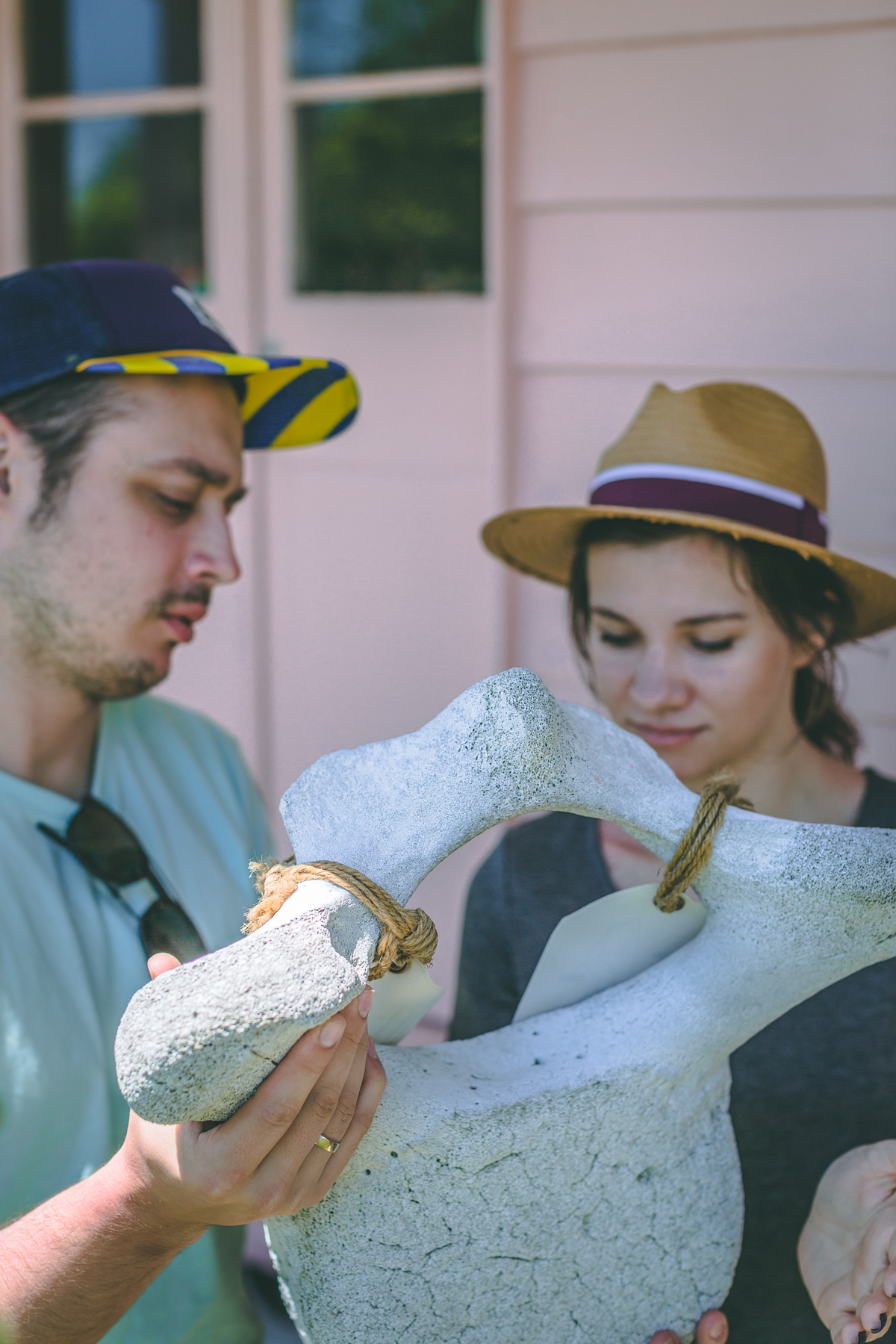 My family studying the history of Kaikoura
2. Clean your car. Not only from outside, but also from inside: all the protein bars packagings from the doors, old crap from the glove box you never use, vacuuming the seats is also a great idea. This advice might make no sense at first sight – obviously, it will return home dirtier than ever. But don't jump to conclusions too soon! The logic is simple: the cleaner it is at the beginning – the cleaner it will be at the end. But what's more important, there's nothing like that overwhelming happiness you feel starting a long road trip. I bet you don't want it to be spoiled by an annoying empty bottle forgotten under the seat and hitting your leg on every turn.
3. Stay hydrated. Ever wondered how many water bottles would you need for a road trip of four? Make a guess! No, more than that. More. More again. Literally you'll need endless supply of water and drinks!
On our trip we were using re-usable water bottles and refilling them every night. A little positive impact on environment, but a huge impact on space in our car. I wonder how many empty bottles would have been there in two weeks time otherwise!
We also grabbed an entire box of my personal favs – WAKA and CHIA drinks. Sparkling coconut water was a perfect refreshment on hot days and complemented our regular BBQs in Kaikoura perfectly. And nutritious CHIA was our best friend on the road – fulfilling and delicious, it saved us from hunger so many times!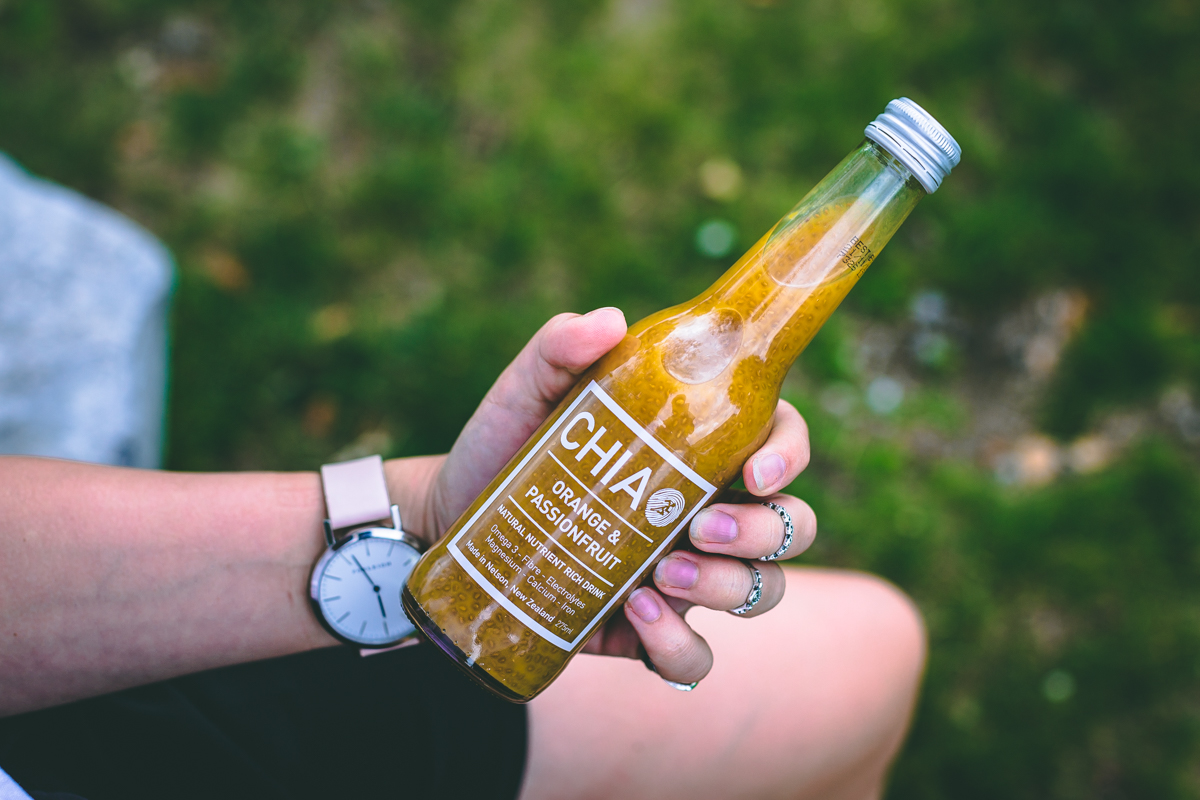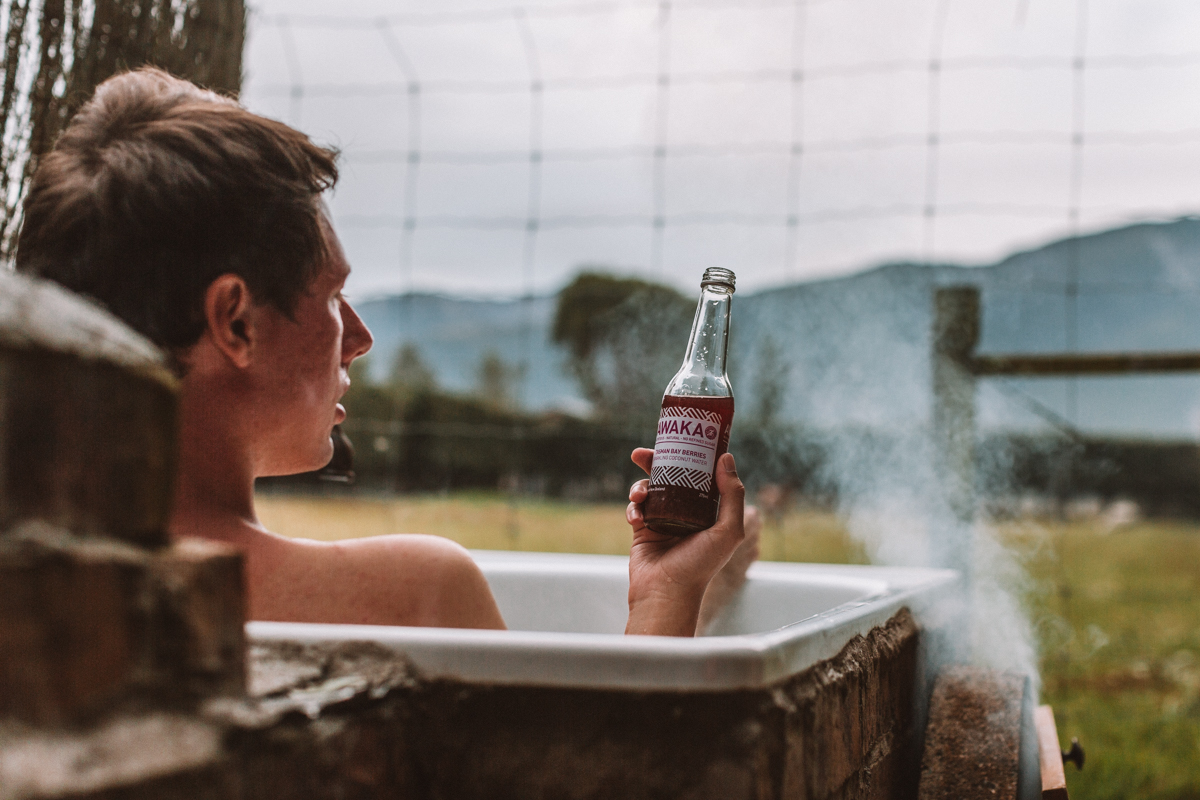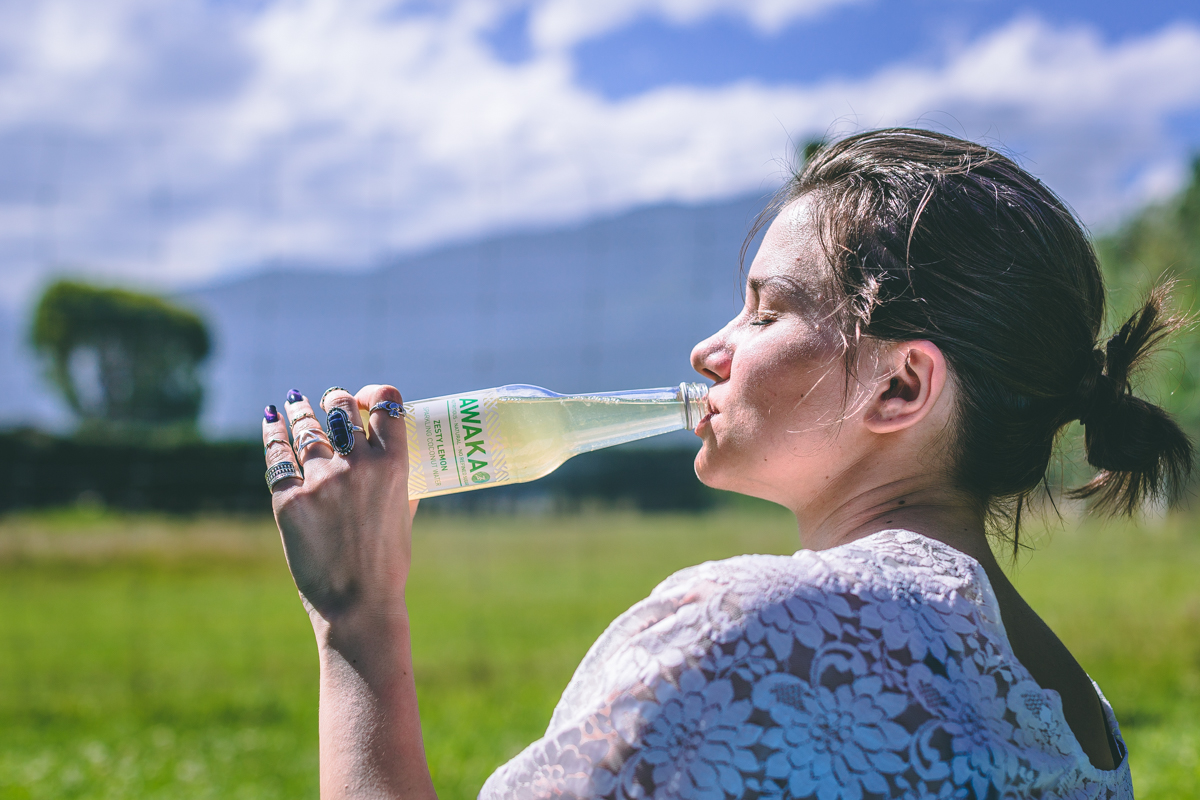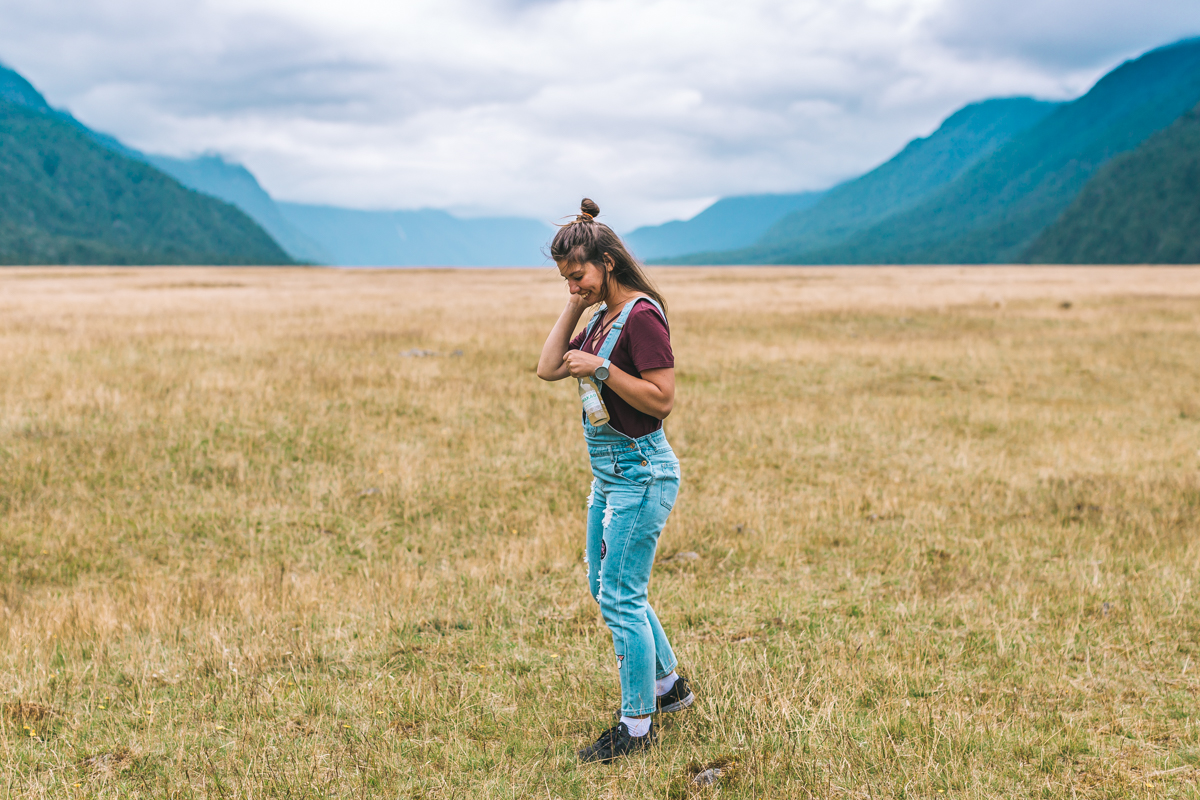 4. Prepare music. Music is a lifesaver on the road! Especially when everyone is sleeping and you're extremely bored:) It's super easy to have a variety of audiotracks these days. Spotify Premium, for example, allows you to listen to your favourite artists anywhere, even without Wi-Fi for miles and miles around.
Being a DJ with 10 years experience, Alex couldn't allow to give himself into the hands of chance, so we had all our music pre-recorded on a flash drive. By the way, here are two of his latest mixes that I was dancing to the whole time!
And if you're currently in process of creating a perfect road trip playlist, these ones will definitely inspire you!
5. Don't forget to look through 6 things we have learned as travel bloggers (will save you from so many mistakes!), 7 tips for taking beautiful photos of yourself while traveling solo (which you probably don't, but I'm pretty sure you'll want a pic or two of the whole crew at some stage anyway!) and what cameras to use for photos and videos.
Travel safe and have fun!