Have you ever asked yourself, what's the actual difference between "just another hotel" and a hotel that you suddenly have a very personal connection with? What makes some of them to truly stand out and being remembered forever? In my opinion, it all comes down to the experiences. In some hotels you're just lucky to do something special, something that made you the happiest person on Earth – those are the places you will never forget. And I don't mean bungee jumping from the roof. I'm talking about those little things that make your soul sing, that relax you if you were stressing out, that cheer you up if you lost your confidence, things that make you finally realize – you're owning it! And you deserve this very special moment!
Once I woke up before the sunrise in Tel-Aviv, grabbed my laptop and had the longest breakfast on the outdoor terrace of the hotel while being extremely productive with a new story for blog. It was mid April, still freaking cold in Russia, but in Tel-Aviv I could soak some wonderful +20 degrees Celcius. I was listening to the waves trickling through the sand at the beach. I saw "early birds" doing their morning run along the beach. I was here and now. No interruptions. And it was MY moment. And definitely one of the favourite hotels now.
Another time we developed a very pleasant habit to heat up the in-room sauna each time we were back from a day of exploring Lapland in winter. There is nothing like tickling goosebumps of the skin releasing all the cold it accumulated throughout the day. Should I even say how much I loved that welcoming hotel?
But what if I told you, crossing the globe is not an essential part of letting those wonderful emotions into your life? We have recently found a very special hotel in Kaikoura, New Zealand! And it is called Wacky Stays.
FIRST MORNING AT WACKY STAYS
We have arrived at Wacky Stays late in the evening, so officially this adventure began only next morning. But OMG, what a morning it was! Imagine waking up in a giant bed that could easily fit four people with glass doors allowing you to observe iconic Mt Fyffe in all its glory. Some curious fellow llamas were already patiently waiting for us to wake up while helping themselves to delicious grass on the other side of the fence.
You don't make cute llamas wait too long, so we quickly got dressed and went to see Kevin Cole, the owner. He gave us some treats for alpacas, donkey, pigs, deer and other 40+ animals living there. The benefits of being a guest at Wacky Stays – you get to feed animals every morning! Gosh, I was the happiest kid, cuddling with my new furry friends! There is nothing like being so close to friendly beautiful creatures.
By the way, here is our Top-11 places in New Zealand for animal and bird lovers.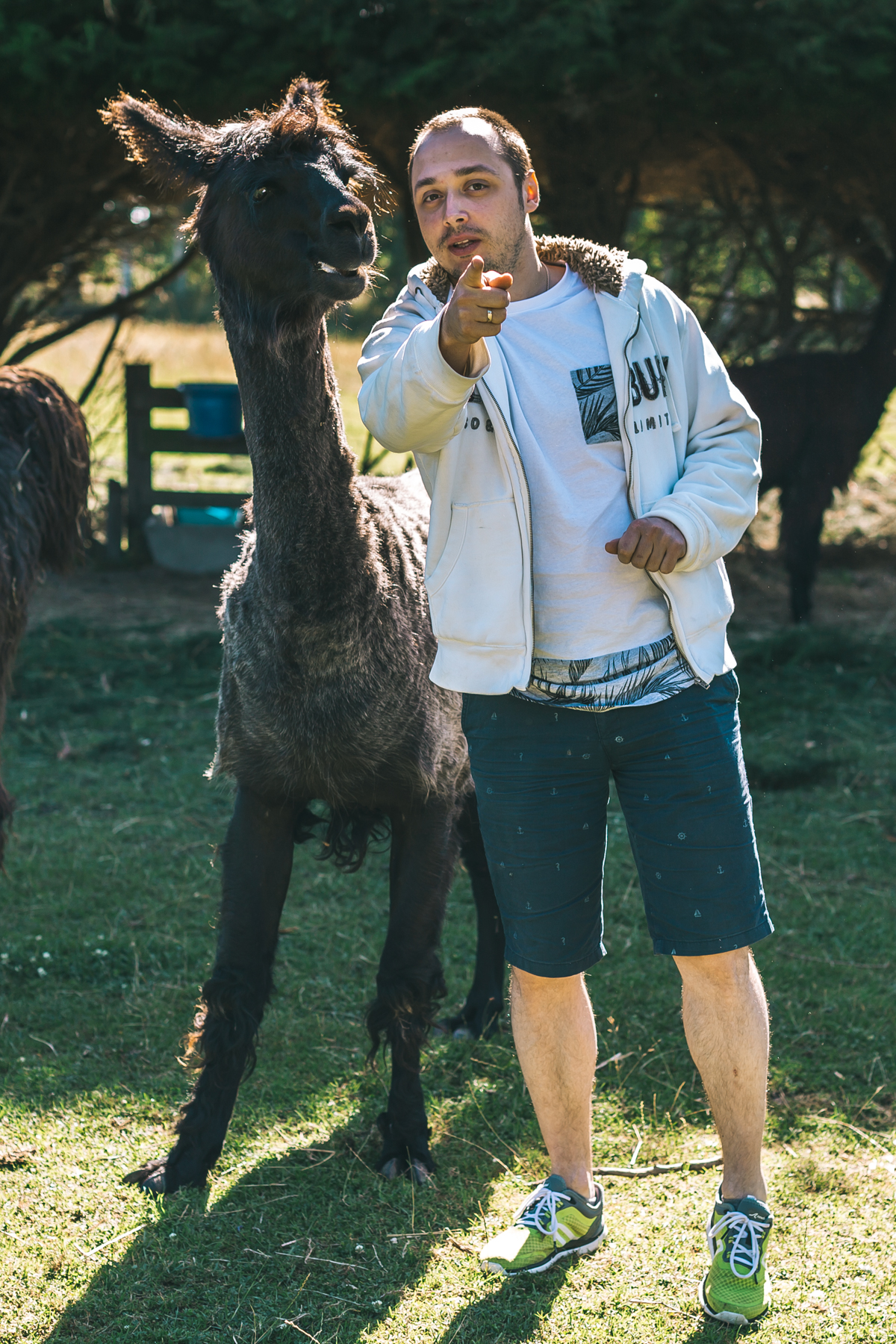 But it was breakfast time and being the "mama" of our group, I hurried up into the outdoor kitchen. The night before Kevin had kindly left us some eggs, milk, jam and butter, cereals in the fridge, so together with all the products we brought with us, I could let my food creativity flow. It never went further the omelet and pancakes though, but how could I be disappointed at the place like that? Alex nestled himself on the front steps of the Colonial Wagon, while my family occupied the giant wooden table in the kitchen. Everybody was happy, excited and bubbly. That morning couldn't be any better!
COLONIAL WAGON AT WACKY STAYS
Kevin first had an idea of having the quirkiest accommodation out there several years ago. It all started with our Colonial Wagon. Can you believe there are only two wagons like that in the whole world? It took him around two years to renovate and update it with modern technologies. Today what looks like a medieval circus dressing room from the outside, is actually a high-tech accommodation from the inside. Heated bed, set in the floor aircon, microwave, TV set hiding in the cupboard and awesome shower – Colonial Wagon has everything you need.
What I loved about it the most, is how private our territory was. While guests of the other five unique accommodations (House Truck, Yurt, Tipi, Farmers Cottage, Train Carriage) either share the same kitchen facilities or at least can observe what exactly you're doing outside your "room" at the moment, Colonial Wagon is separated by the fence and really makes you feel like staying in your own country house.
Probably, that feeling of being on our own with nature and the fact that I haven't seen my family for such a long time made us enjoy our time at Wacky Stays at its fullest. For example, we were the second guests in the history of this place (!) to use outdoor bathtub. And not just your casual outdoor bathtub, but the one you have to heat up with the wood! I mean, how cool is that – to set up the fire first, wait for the water to be heated, while controlling the perfect temperature, and to enjoy your well-deserved bath with a perfect view after all?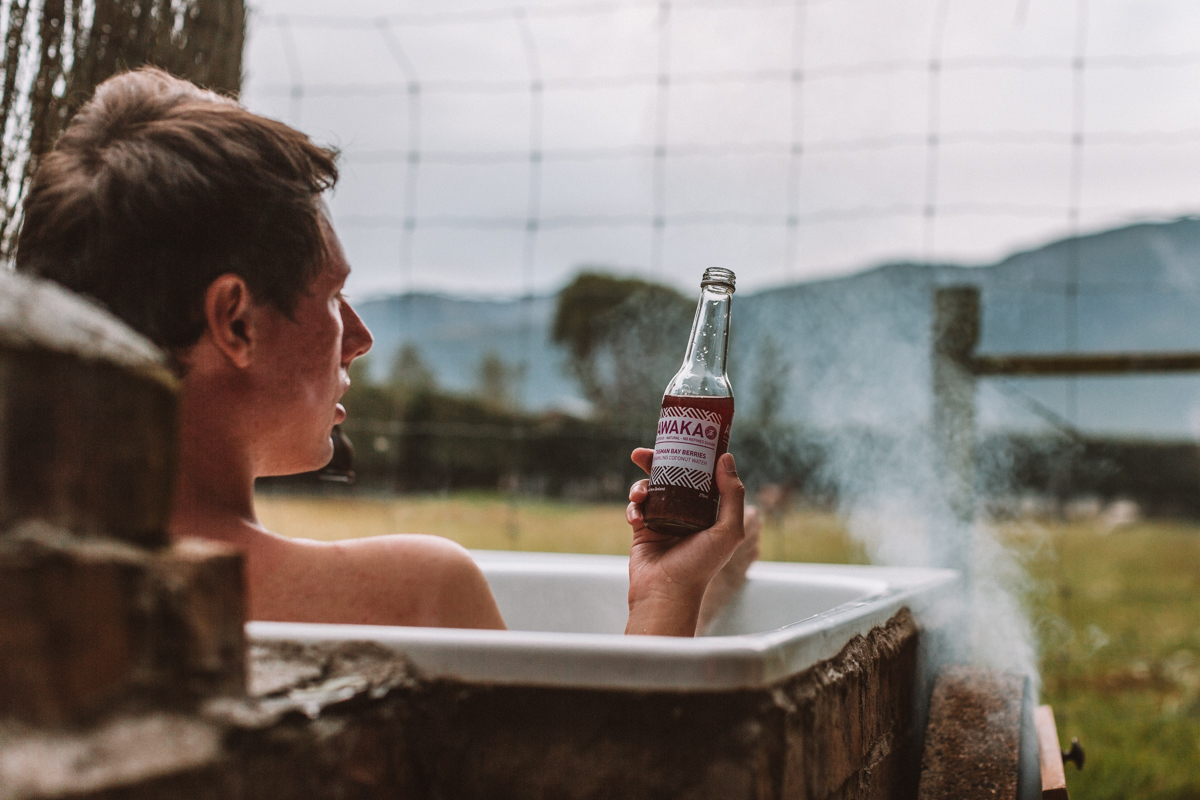 We have also sacrificed an entire evening of exploring Kaikoura in favour of this bathtub, BBQ, sunbathing on the lawn and long dinner all together. The outdoor kitchen I have already mentioned is equipped with a giant grill and everything you might only need to cook your dinner. They even have a real oven and you can pre-order pizzas for your arrival! The made to last wooden table with heavy wooden chairs throw you back in times when there was no Netflix and Instagram, when family dinner was the main activity and you actually took your time to enjoy a quality talk with the ones you love. We were cutting salads with my sis, while boys were cooking meat, mushrooms and veggies on the grill. We were making jokes, behaving like kids and taking pictures. Isn't it the most priceless thing these days?
Later I learned that our cozy family reunion was actually called "glamping". It is like camping, but with no struggle of being suddenly cut off from the things we consider to be the basic necessities like comfy bed and hot shower.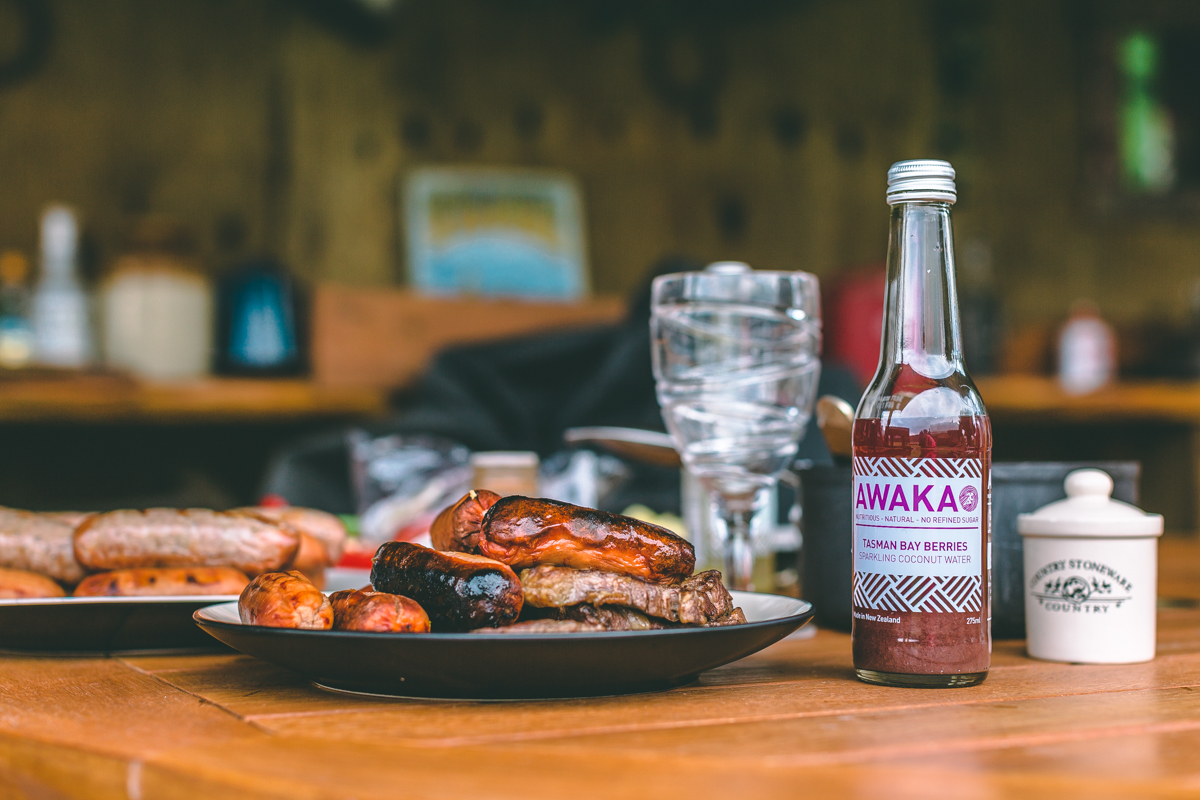 I'm sure, there is no need to point out how many amazing memories we have created in Kaikoura just because of staying at Wacky Stays! And if you're looking for something super relaxing, something beautiful and inspiring, I couldn't recommend this place more!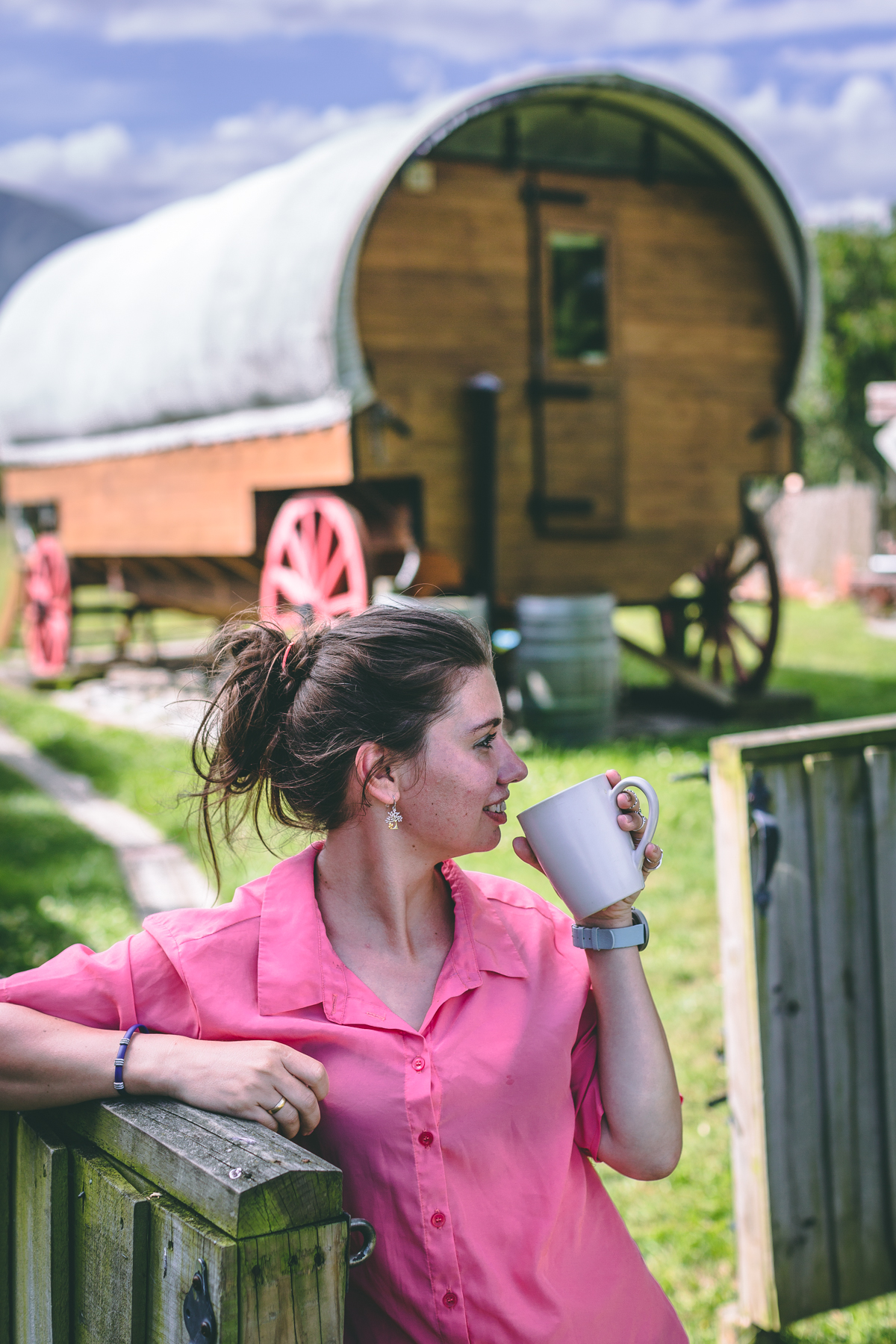 ---