Among all New Zealand destinations Rotorua is the one we visit most often. It's close to Tauranga and there are SO MANY things to do and see there that not a single trip is the same. Before spending a whole weekend in Rotorua, we have already visited three volcanic valleys (find the pros and cons of each in this post), so decided to skip familiar places this time. Instead we met some cute animals, explored the woods and soaked in the hot pools. Here is our guide for a perfect weekend in Rotorua.
Why to go to Rotorua?
Rotorua is a colourful vibrant city that attracts local tourists as well as many guests from overseas. This small town on the lake Rotorua is called Rotovegas for reason – you will hardly find as many adventures, extreme activities and unique experiences anywhere else in New Zealand. Well, probably Queenstown can be a good competitor, but Queenstown doesn't have unique geothermal zone that makes Rotorua spa capital of the country (just have a look at all these wonderful spa places). You can easily notice a steam or a mud lake in someones backyard here:) Saying nothing about being called 'Maori capital' as well. You can enjoy long walks in the forest or across one of the volcanic valleys, test your courage on a speedy jet boat or in a water zorb, relax in one of many spa complexes, enjoy great food, learn the history and traditions of Maori or even see the lions and other exotic animals (find more options here). Truly is Rotorua a place for everyone!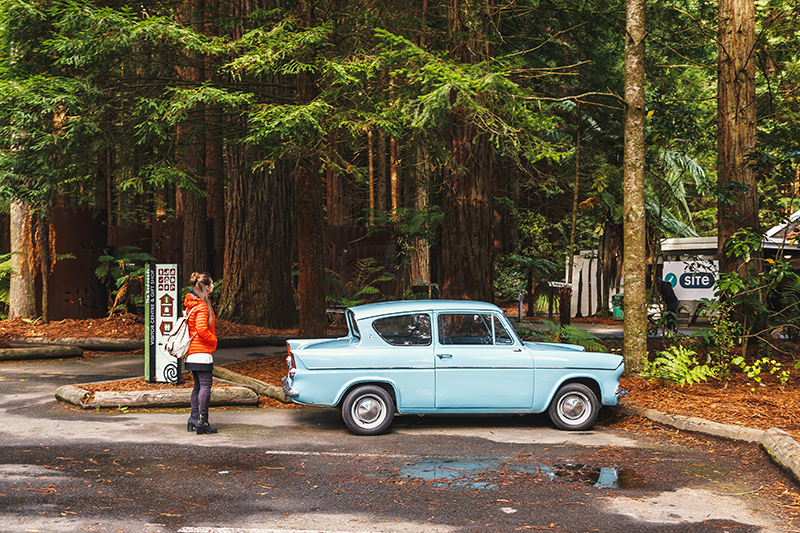 Where to stay in Rotorua?
For this trip we have chosen two hotels of the same brand – CPG Hotels: Four Canoes and Lake Rotorua.
Four Canoes is a perfect choice to soak all the best Rotorua has to offer even before exploring the town itself. This hotel has authentic Maori decor all around and an outdoor geothermal pool (there is also a casual heated pool next to it, so you can choose). The rooms are spacious, clean, with a balcony overlooking the beautiful valley and hills, and have all we needed for our getaway (kettle, tea, coffee and cookies in case you were wondering).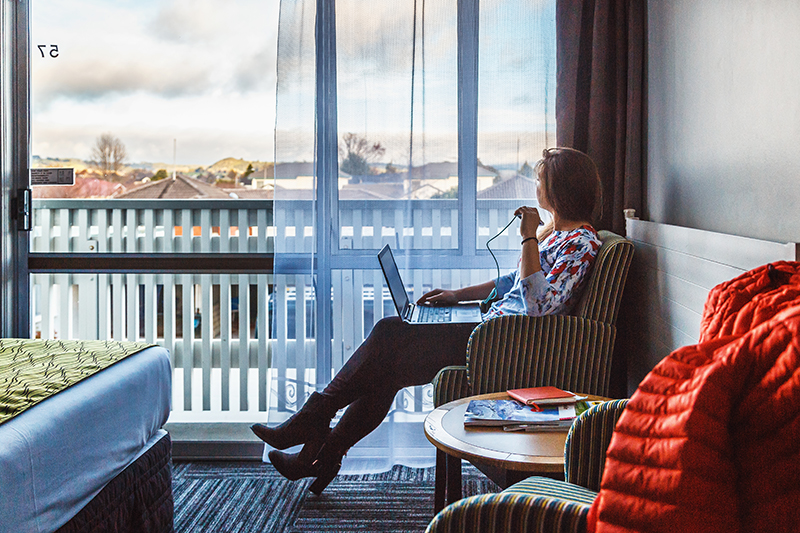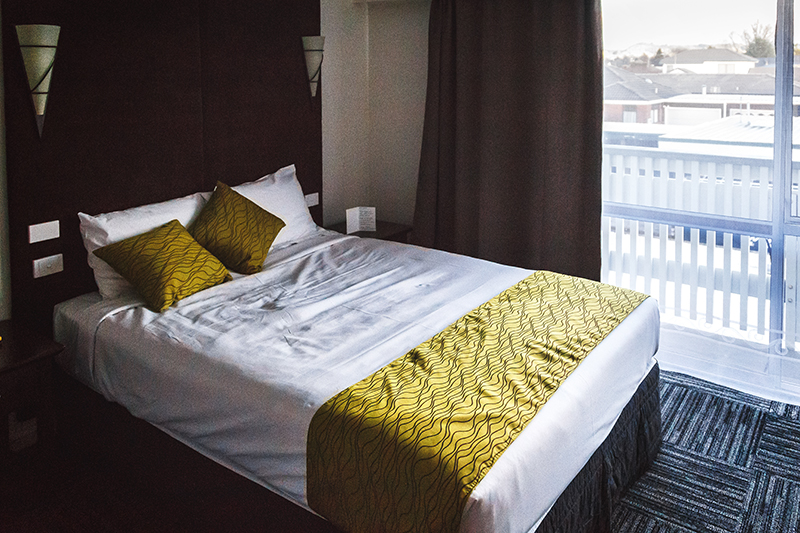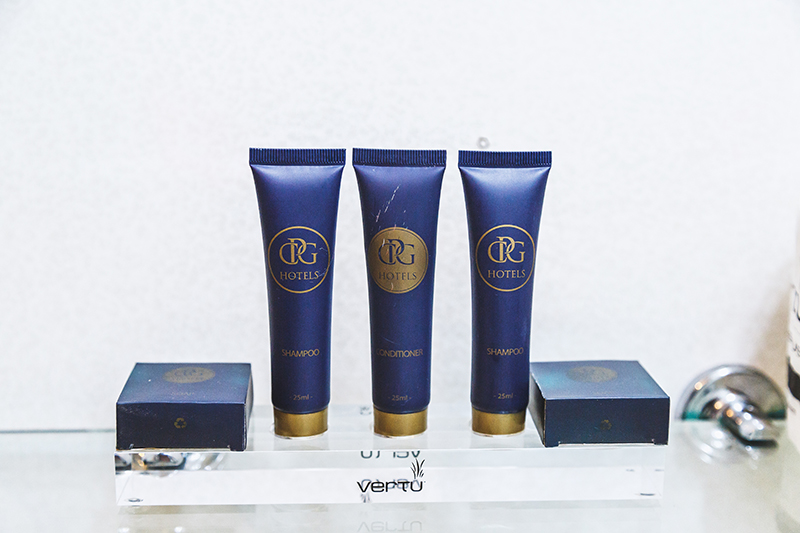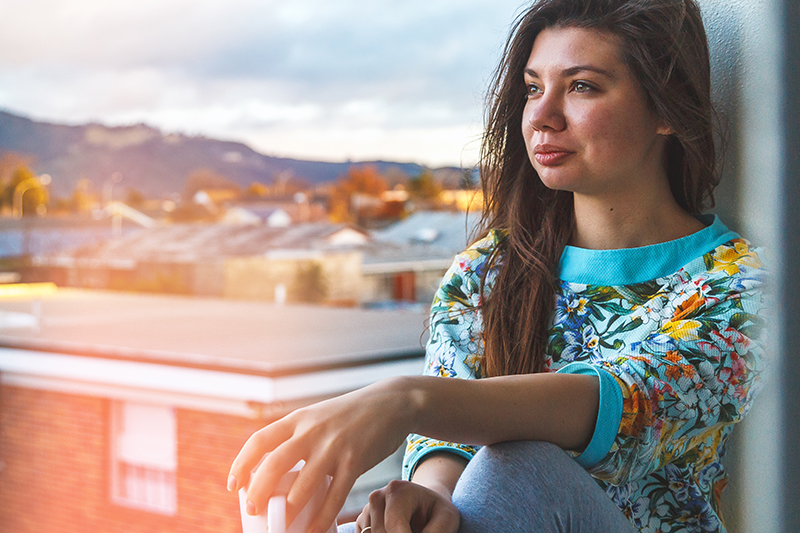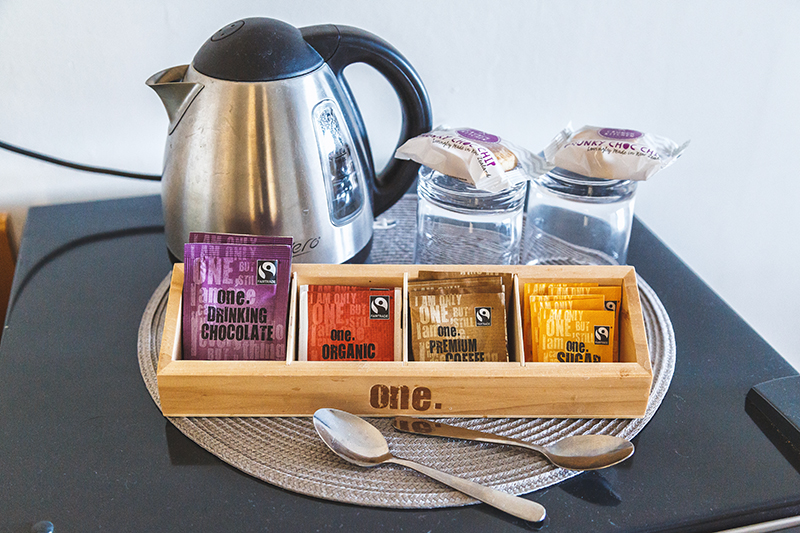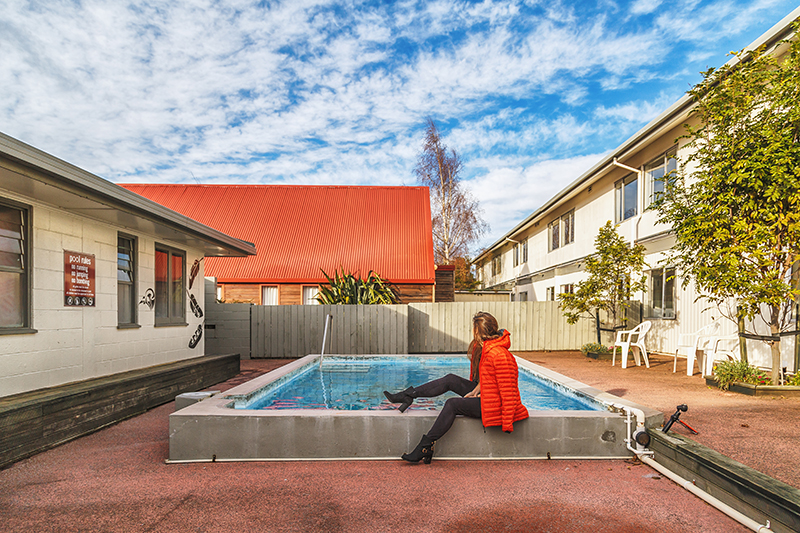 But most of all we loved our breakfast in the Four Canoes restaurant. Though lately we tend to skip hotel breakfasts, this one is definitely not to be missed! You can literally spend HOURS relaxing in the comfy chair of this airy bright room with beautiful decorations (how do you like this enormous wooden door with Maori carvings, for example?) The breakfast itself doesn't have the greatest variety, but definitely has everything you need: yogurts, juices, muesli and corn flakes, toasts with different spreads, fresh fruits.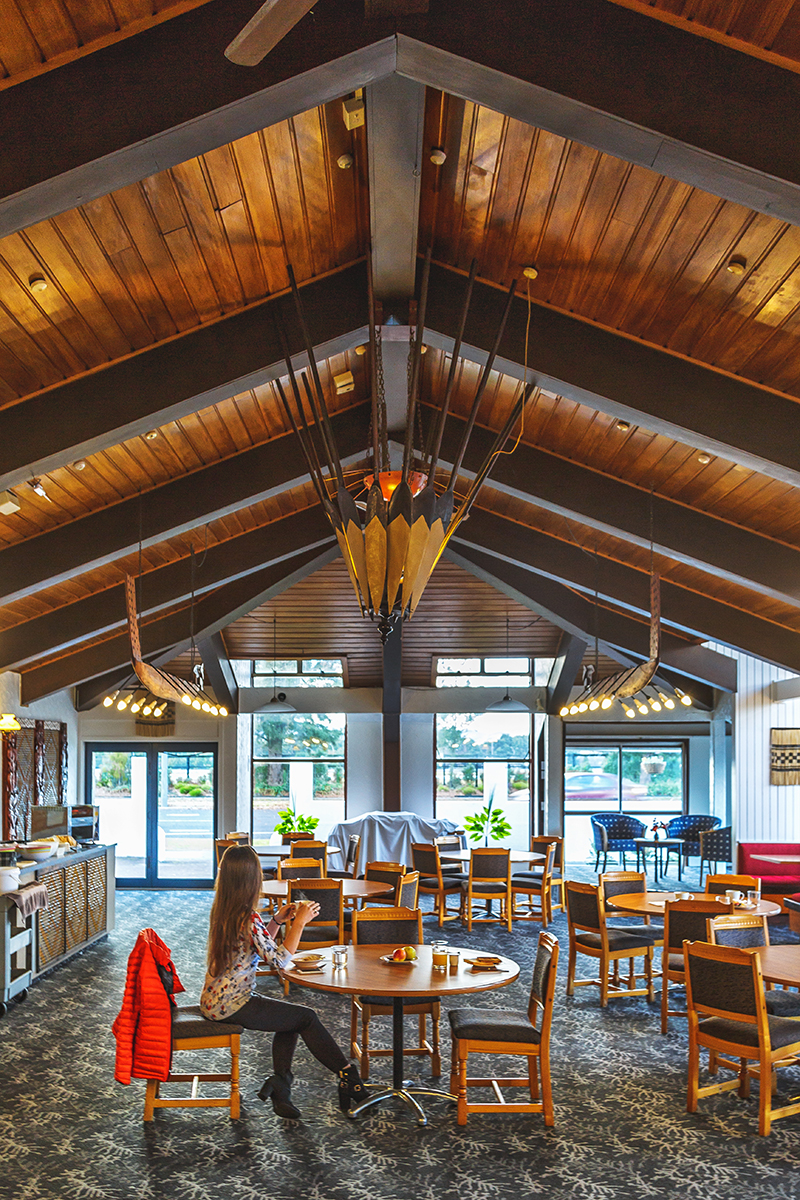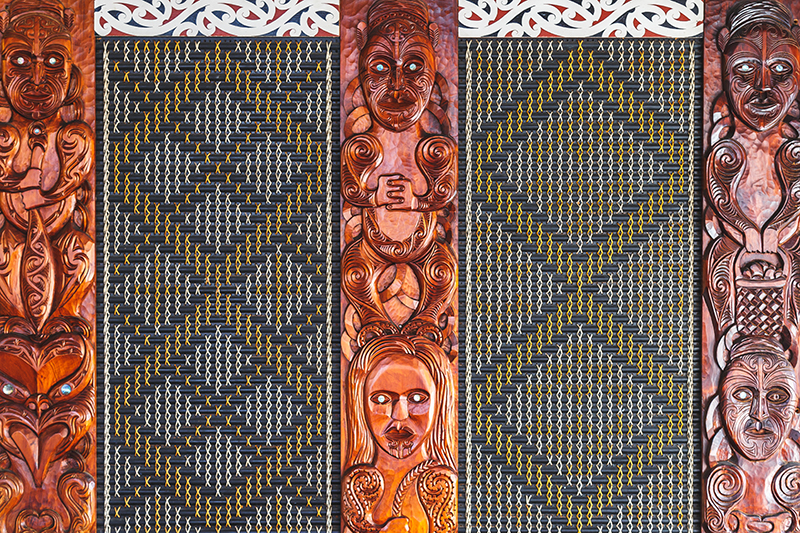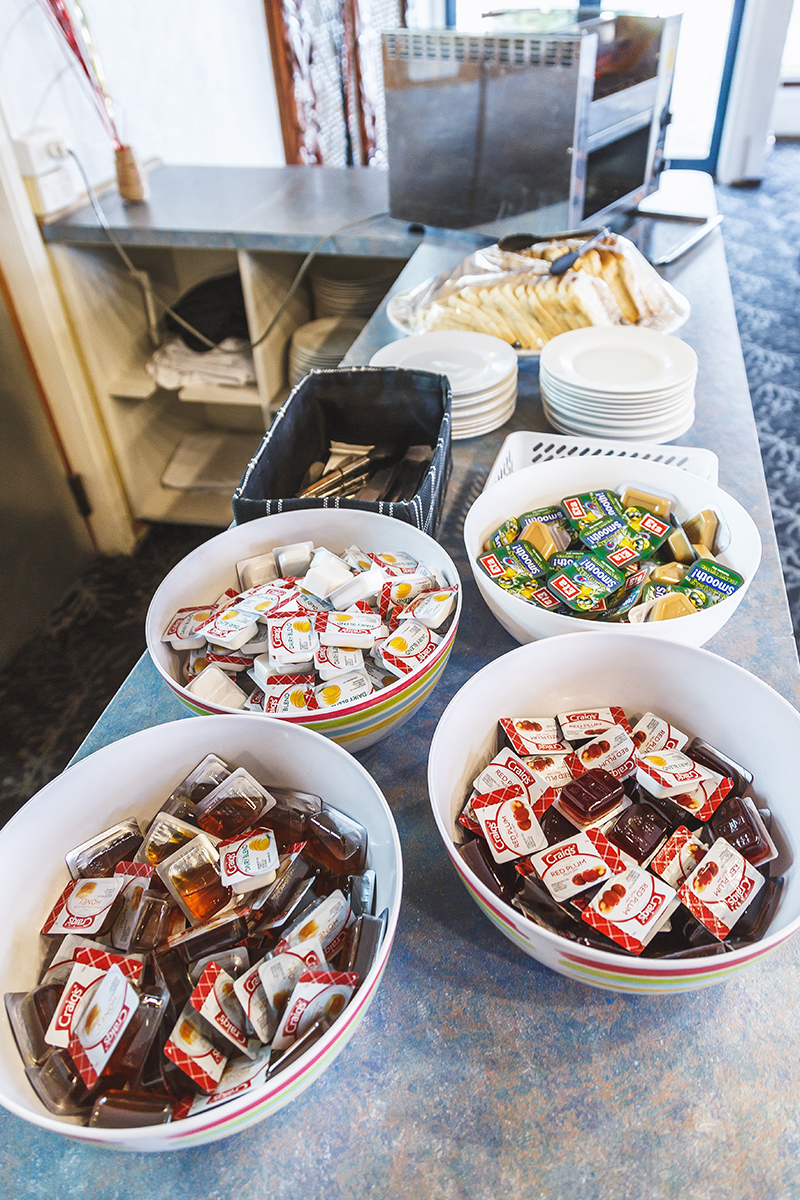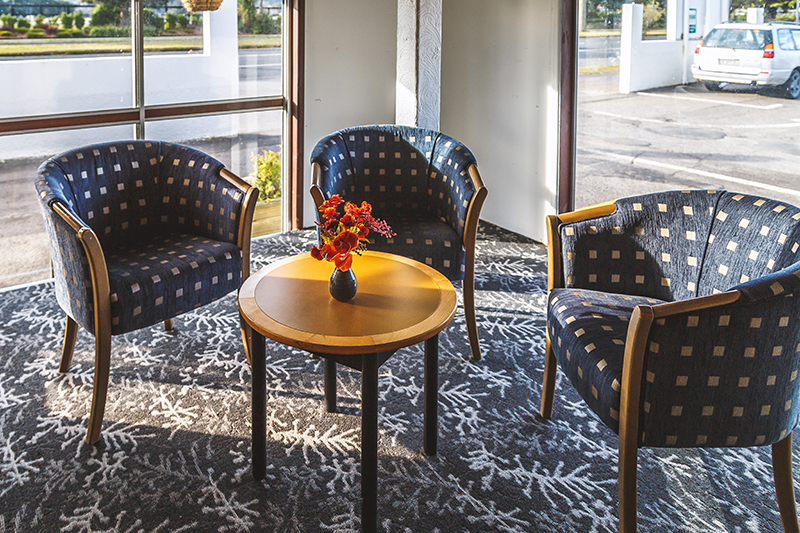 For the second night we moved to Lake Rotorua – a four stars hotel located just by the lake (obviously). I would definitely recommend this place for everyone coming to Rotorua to relax and have some me-time. Their pools area is so nice and cool, you can easily spend a day here without going anywhere else. Which is probably not the wisest choice for a tourist, but who said you can't:)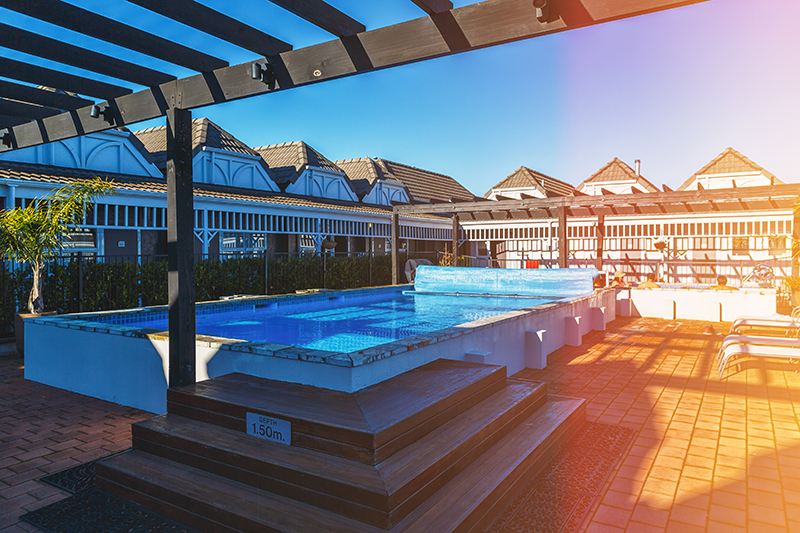 This hotel has a very special feeling of living somewhere in the remote resort while being in a walking distance from the city centre at the same moment. Probably it's all because every room is a separate house with it's own small backyard with a table to enjoy your morning coffee. It's like staying at your private villa!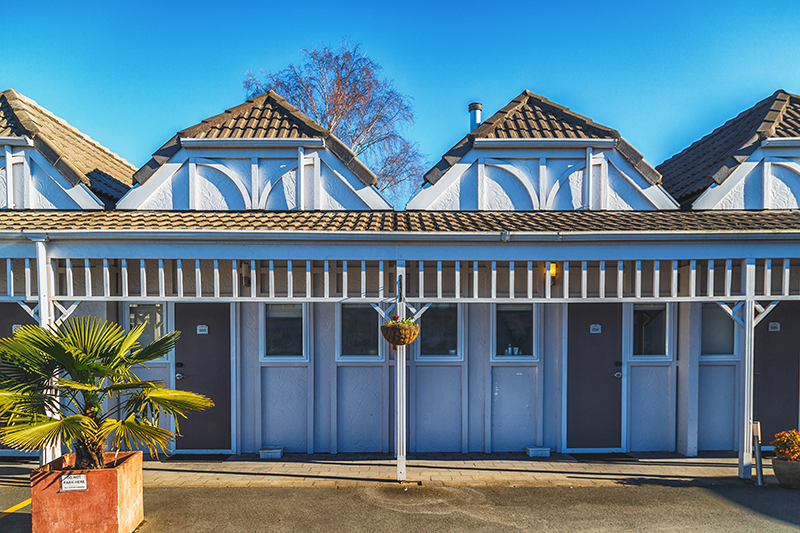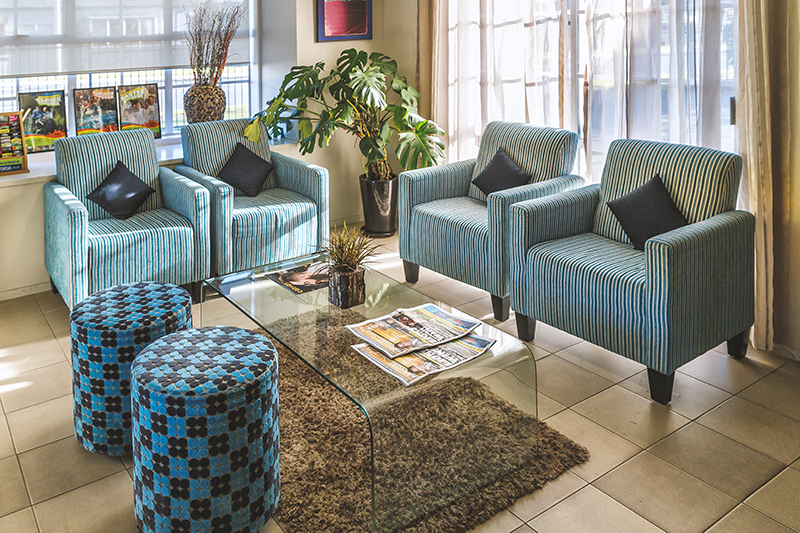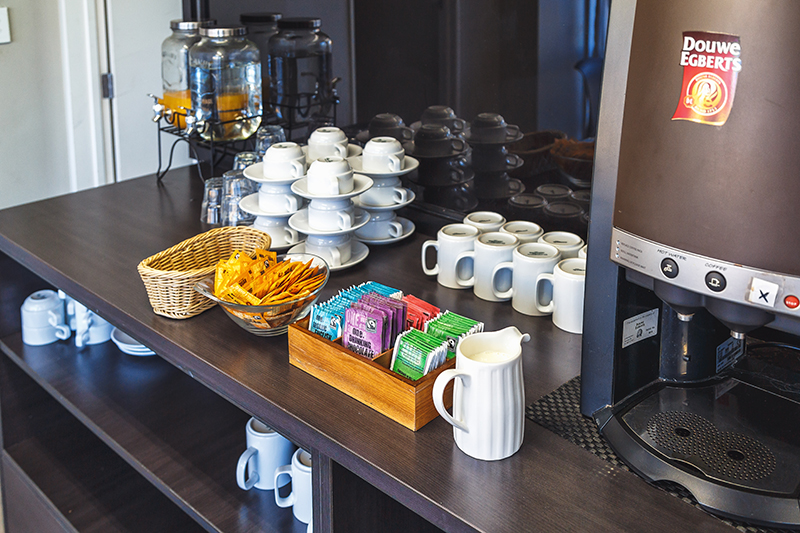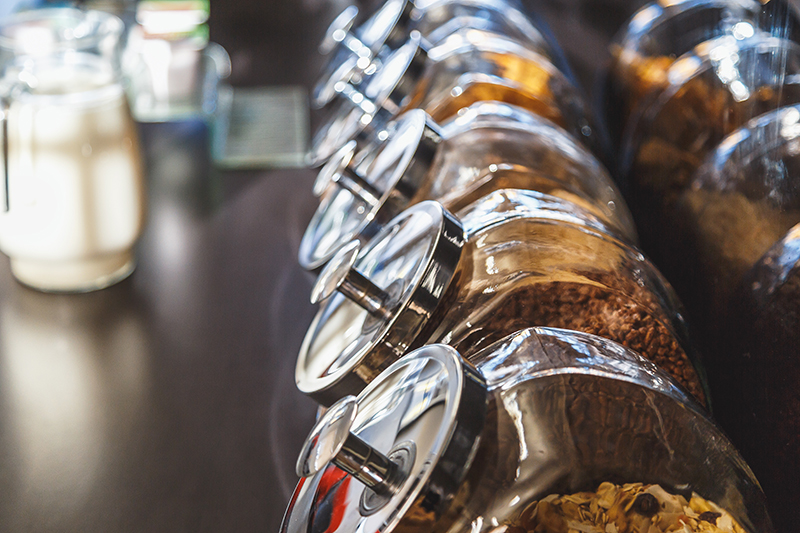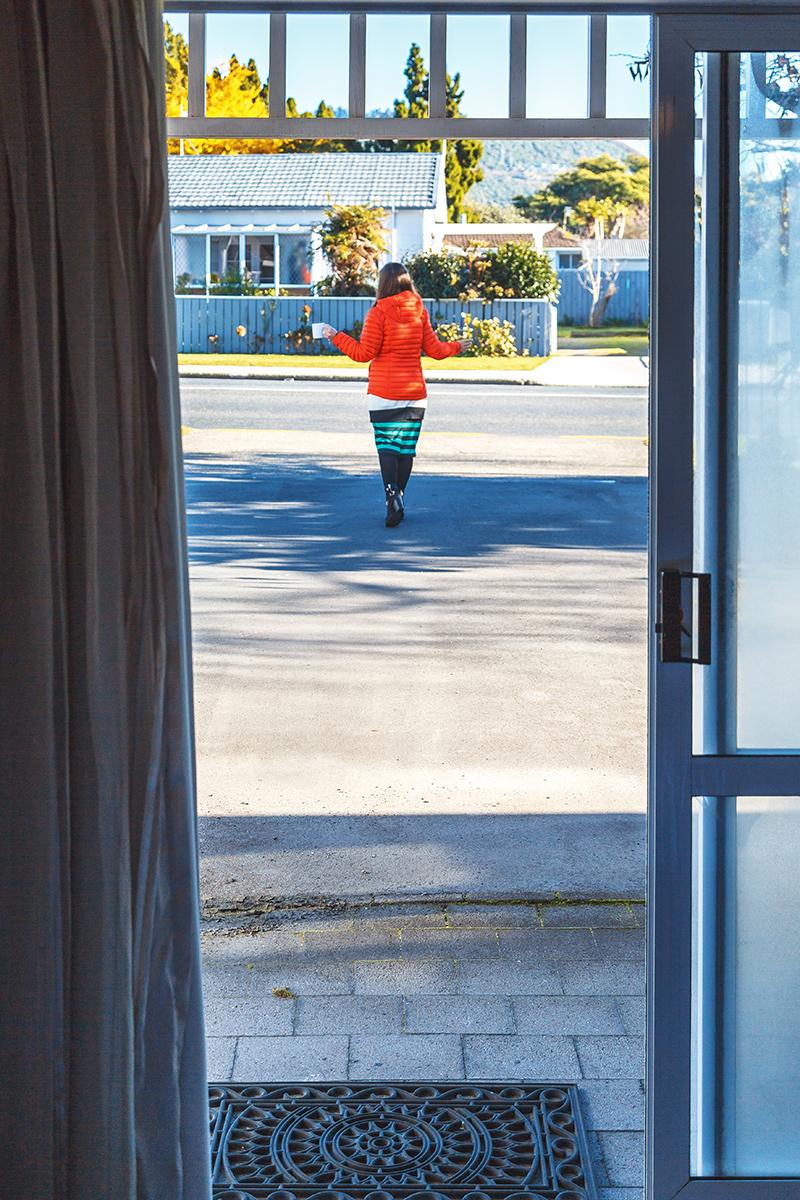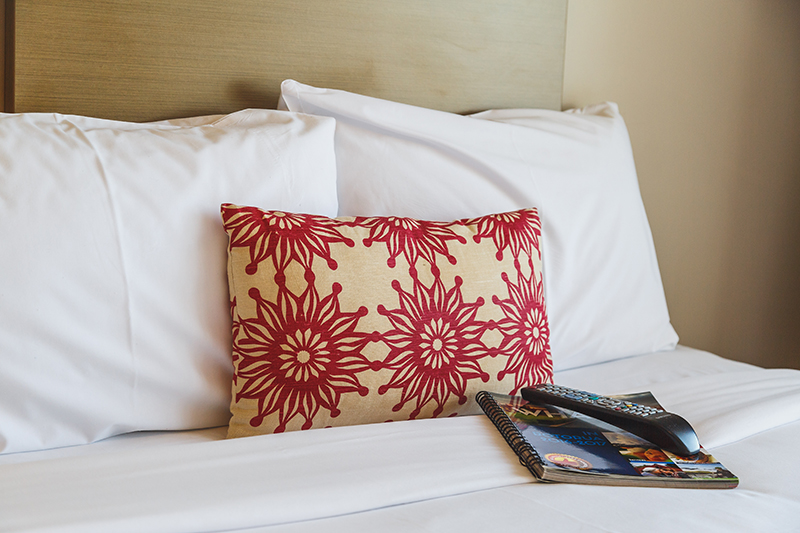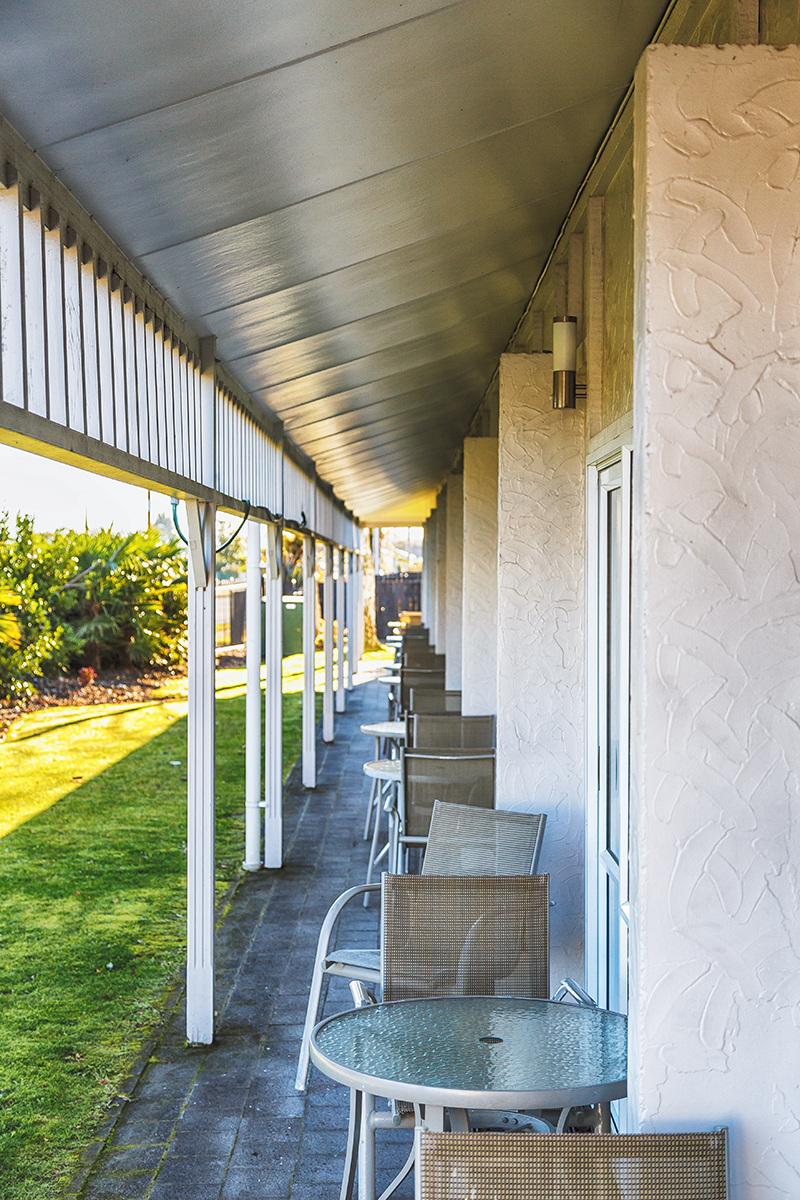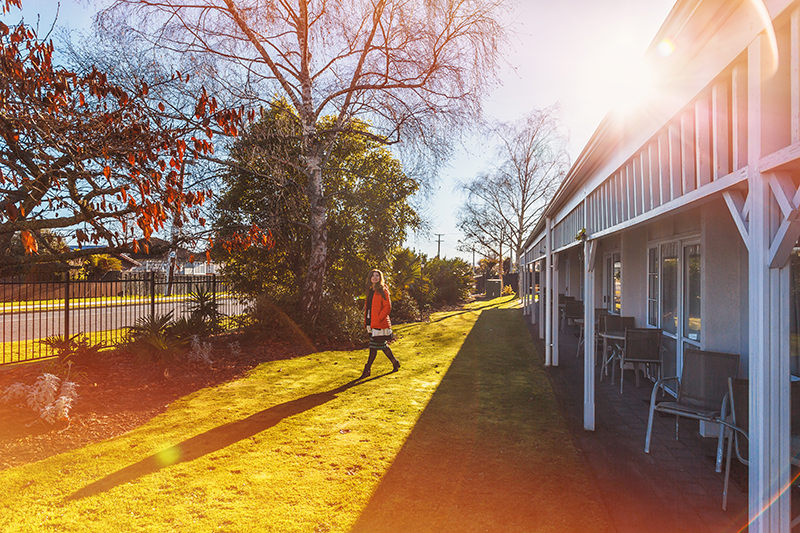 Ultimate weekend guide to Rotorua
We started our first day in Rotorua with an awesome trip to Redwoods (or Whakarewarewa Forest). The main purpose was to explore the spectacular Tree Walk – a chain of 21 suspension bridges hanging up to 12 meters above the ground. I mean, how often do you get a chance to enjoy the forest from that angle? Tree Walk is not only a cool adventure, but also a very educational one. There are a lot of boards and signs telling you the story of the forest, of the beautiful red giants and of the Tree Walk itself. Perfect place for families with kids! But honestly, I regret we only took a day trip, because for a small additional fee you can buy tickets both for day AND night tours. And I bet this place is even more fascinating after dark, because they have beautiful colourful lighting all along the Tree Walk.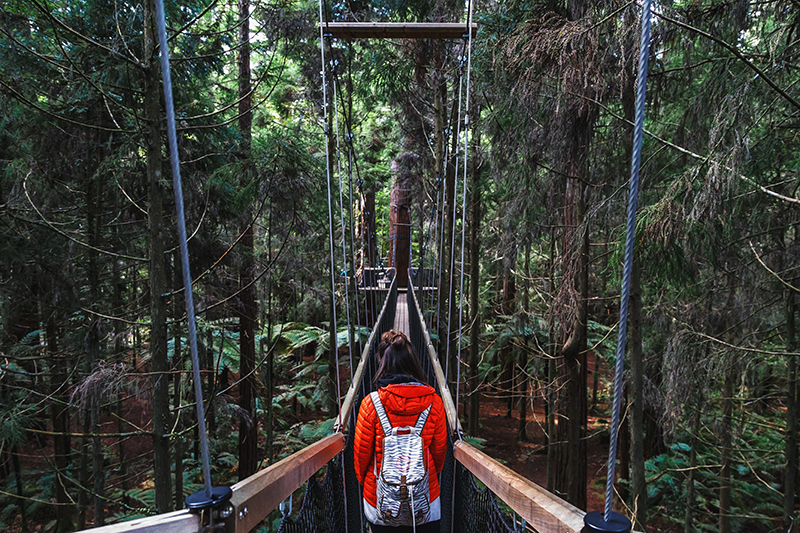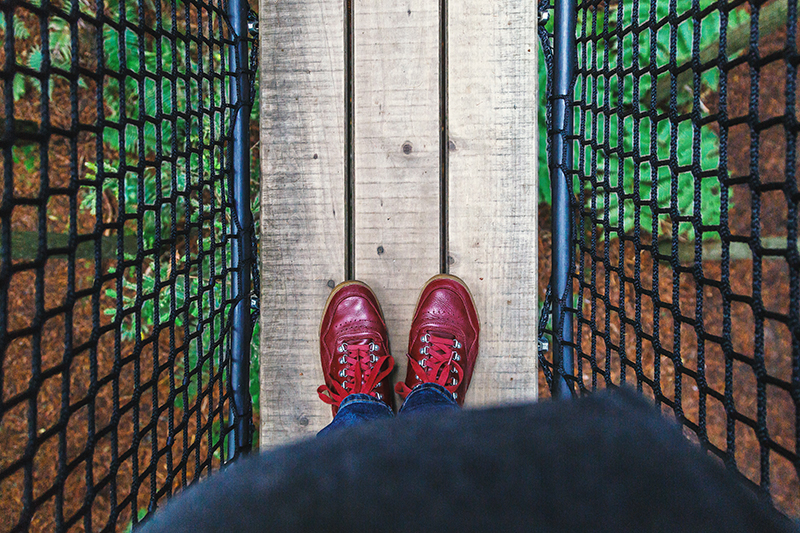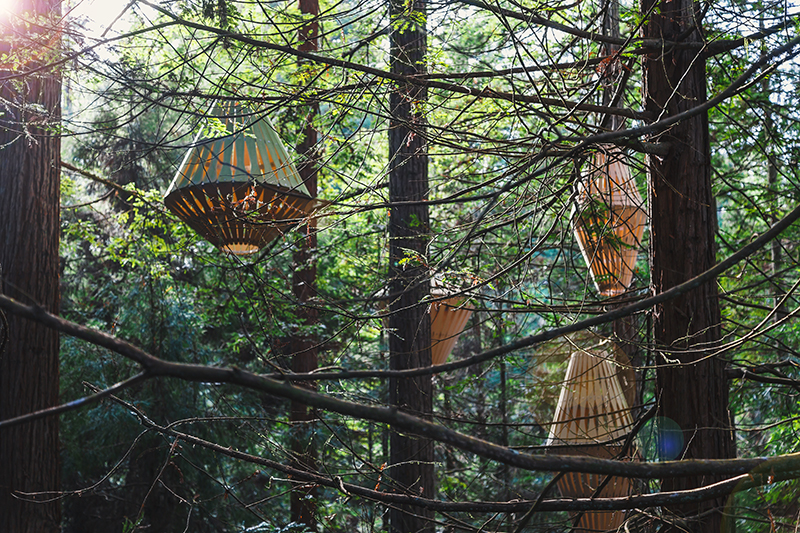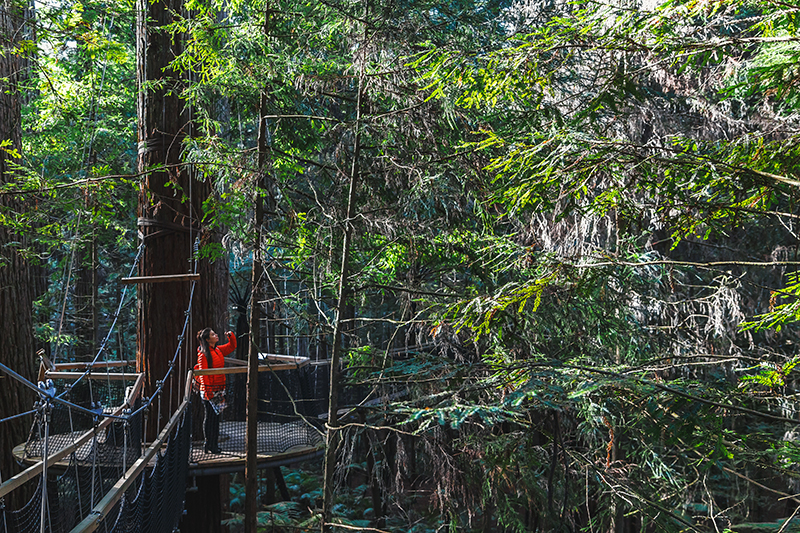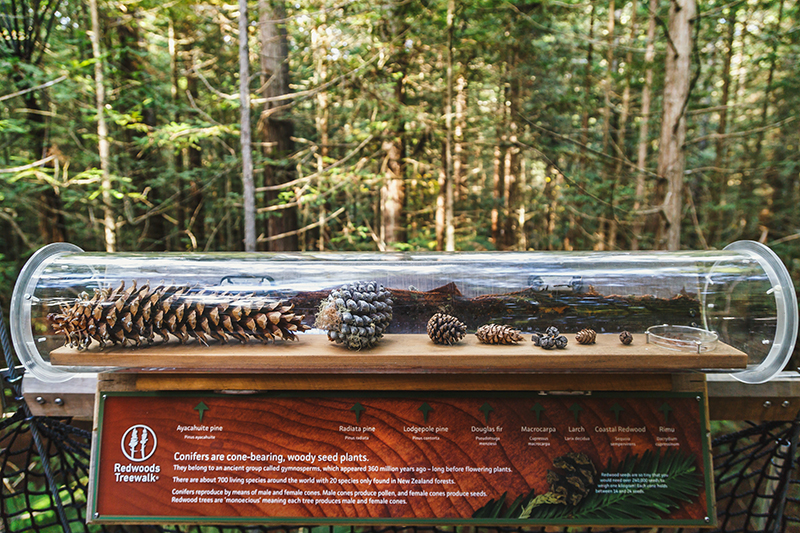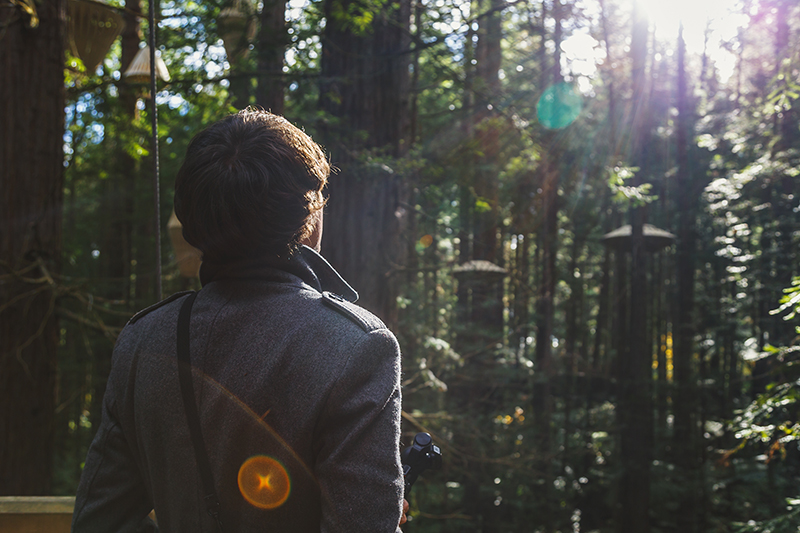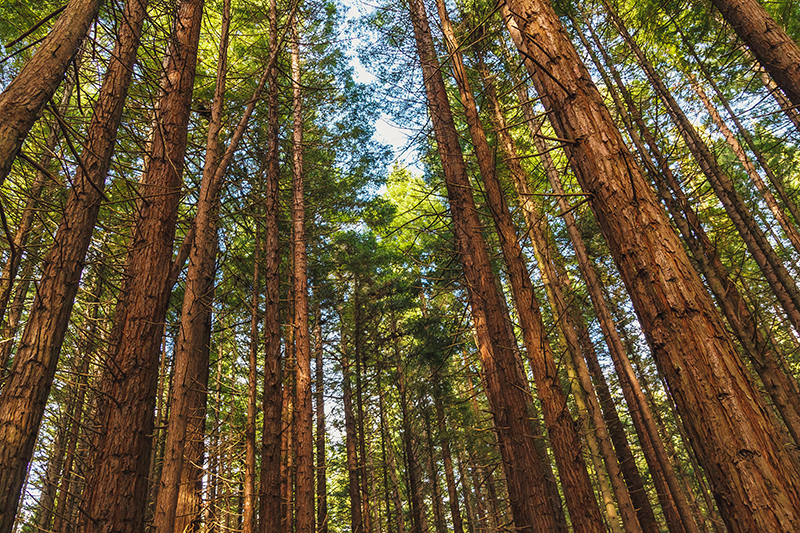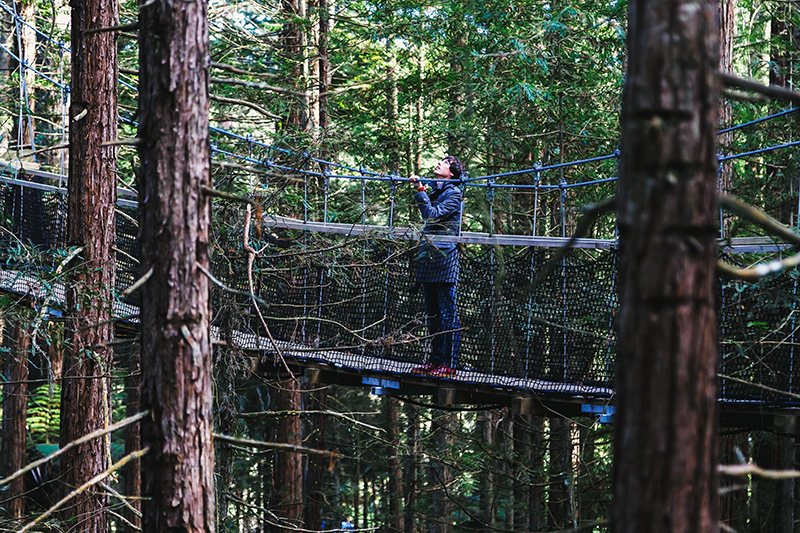 Of course, the Tree Walk shows you only the tiny part of the giant Whakarewarewa forest. There are 5,600 hectares more to explore! Choose one of many walkways (different lengths are marked with different colours) and dive into the depth of this mystical forest. And trust me, it IS mystical – all coloured in dark red, not something you see every day, right? Quick coffee at the i-SITE before you go helps to handle the distance and some unexpected hills you might face during the hike.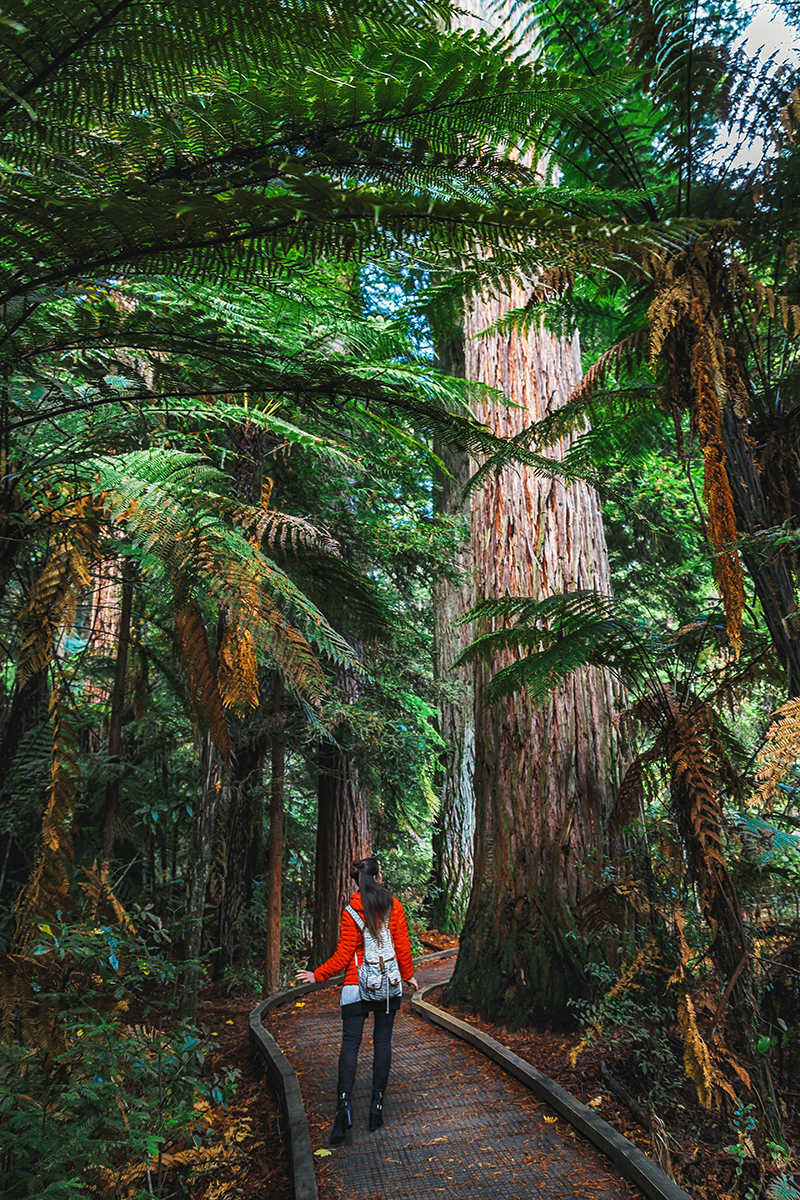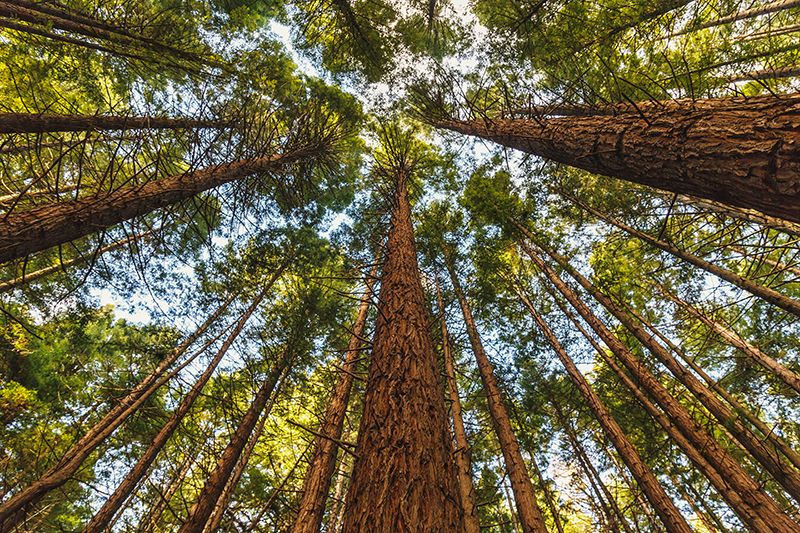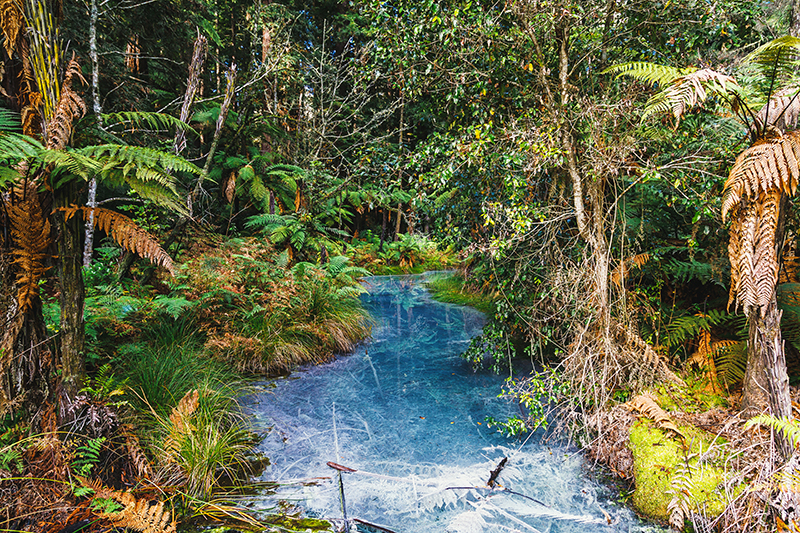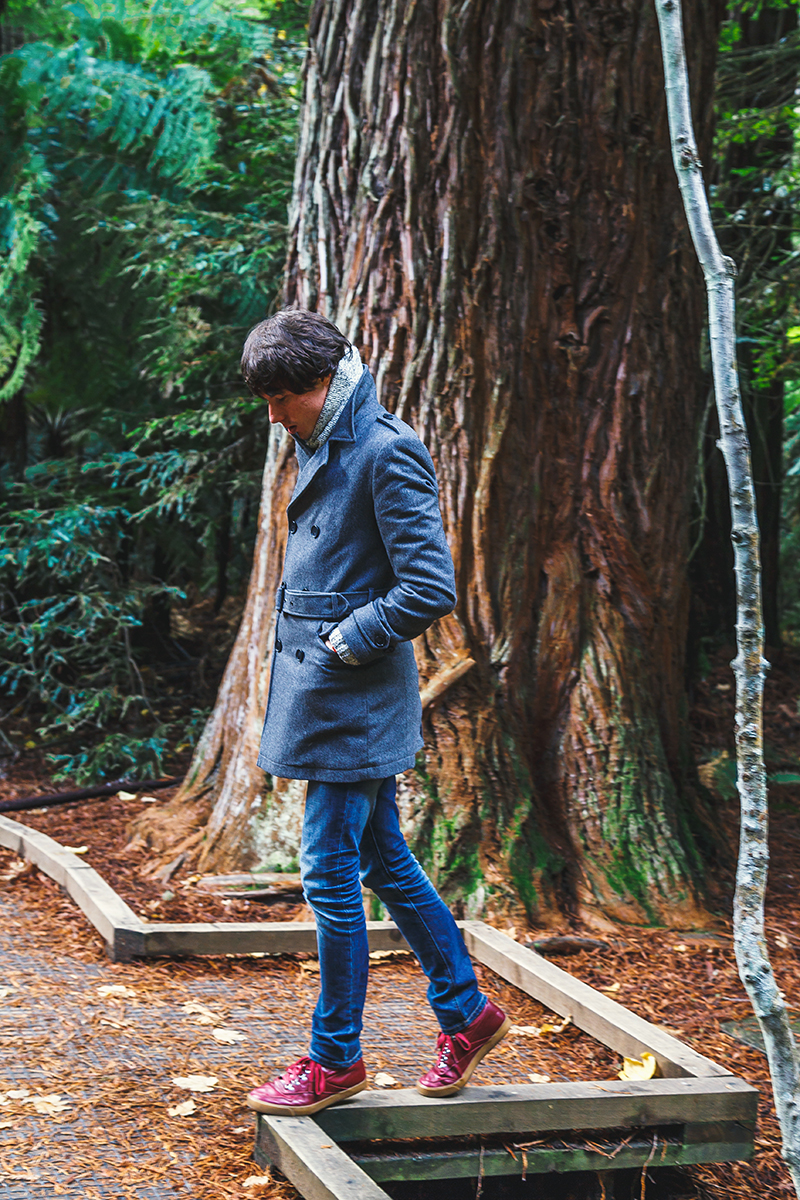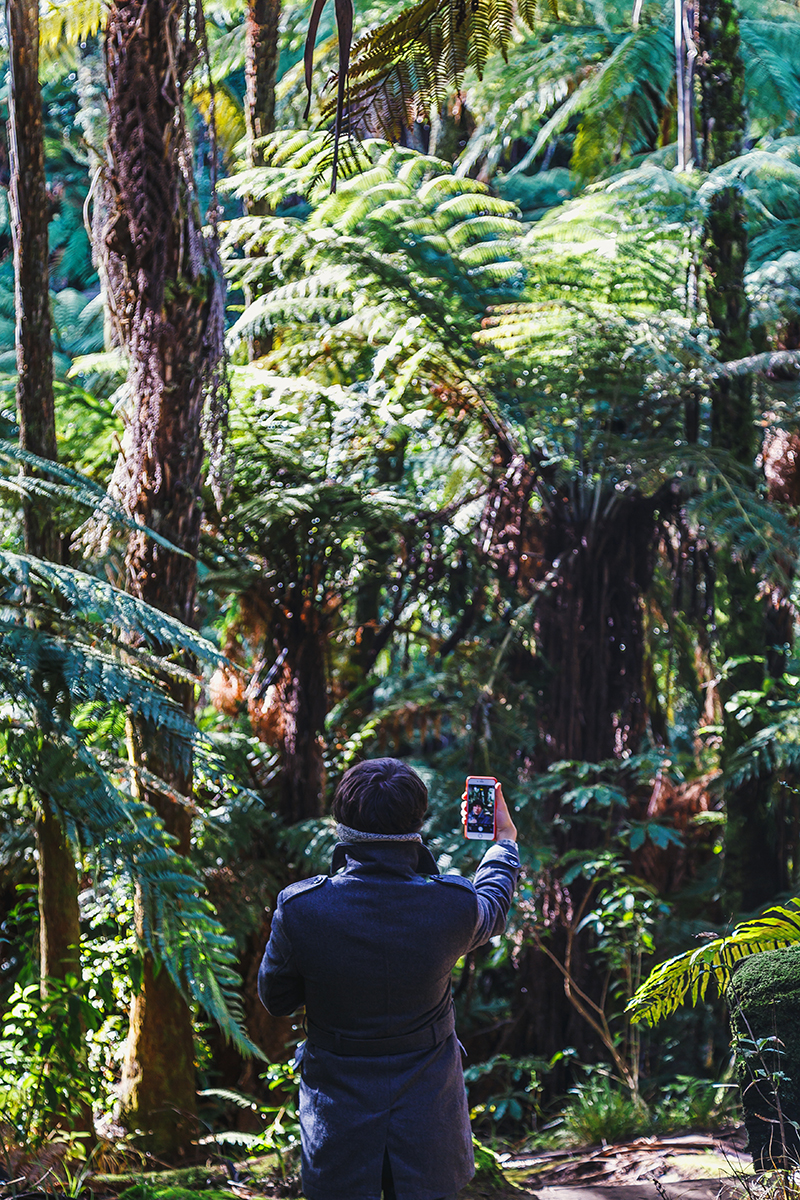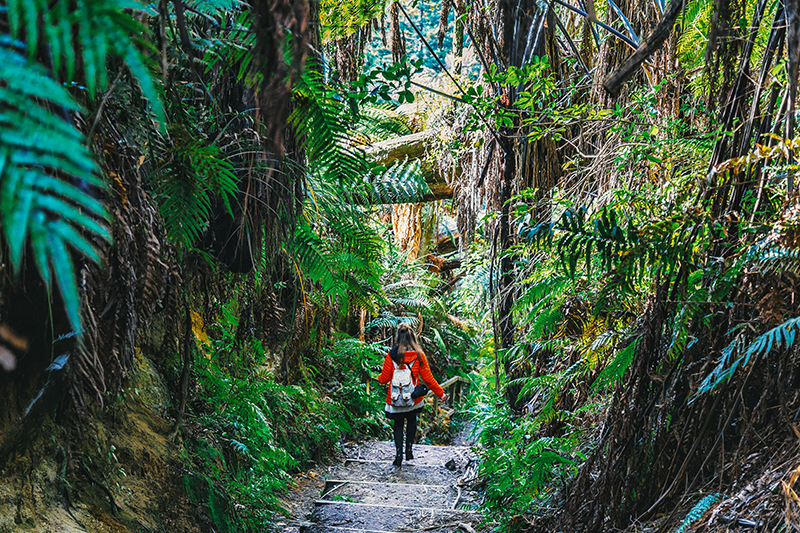 We were so thrilled to see all those out of this world landscapes, that didn't notice how hungry we already were. But though it only took us about 15 minutes to get to the Pig&Whistle Historic Pub, by the time we were guided to our table, I was ready to start eating my own hand! Luckily, the portions at this awesome place located in the city centre are so ridiculously big that I managed to satisfy my gargantuan hunger.
Pig&Whistle is not just another pub. It is a historical place and is worth visiting not for food only. The building was opened in 1940 and served as a police station 'til 1969. Today Pig&Whistle is proudly called 'Rotorua's oldest pub' and serves probably the best Crispy Fried Cauliflower out there.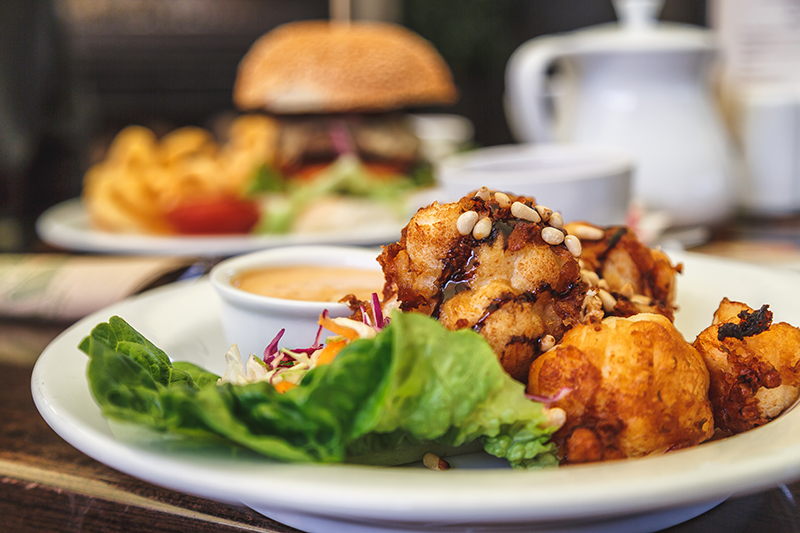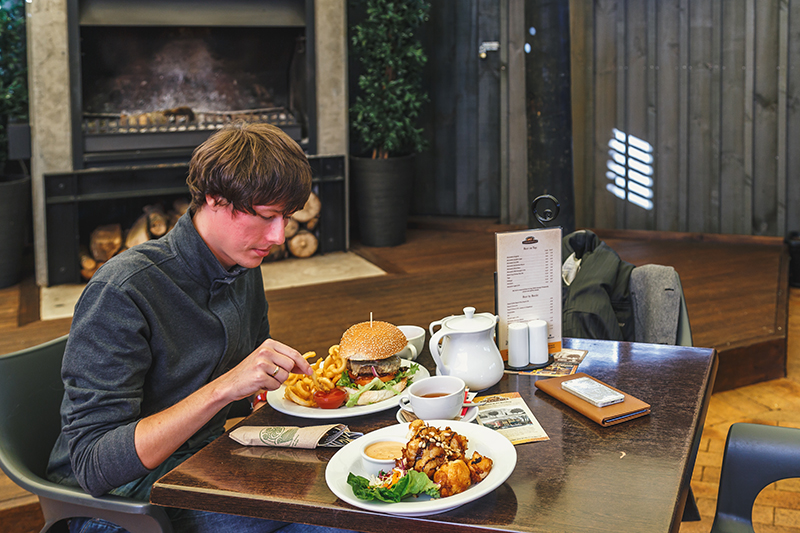 Last but not least destination of the day was a little outside the town – we went to Waikite Valley Thermal Pools. To be honest, our plan was to end this day in Polynesian Spa – the most well-known thermal pools in Rotorua. But the night before I accidentally noticed Waikite Valley on Instagram and… it simply was so photogenic, I couldn't resist! #HowTheChoicesAreMadeInTheXXICentury:)
Waikite Valley Thermal Pools are huge. It is the largest single source of 100% pure geothermal water in new Zealand! translation: 10 heated pools of different shapes and temperatures. 
After walking around Redwoods for a good four hours, we decided to go all in and booked Spa Plus combo that includes a private pool session, a towel, a bottle of water and a general admission to the rest of the pools. And you get all this for only $27!
I absolutely enjoyed our evening at Waikite Valley. Especially watching the wonderful sunset from the warm pool while having a quite conversation with Alex. Aren't those simple, beautiful moments the most priceless?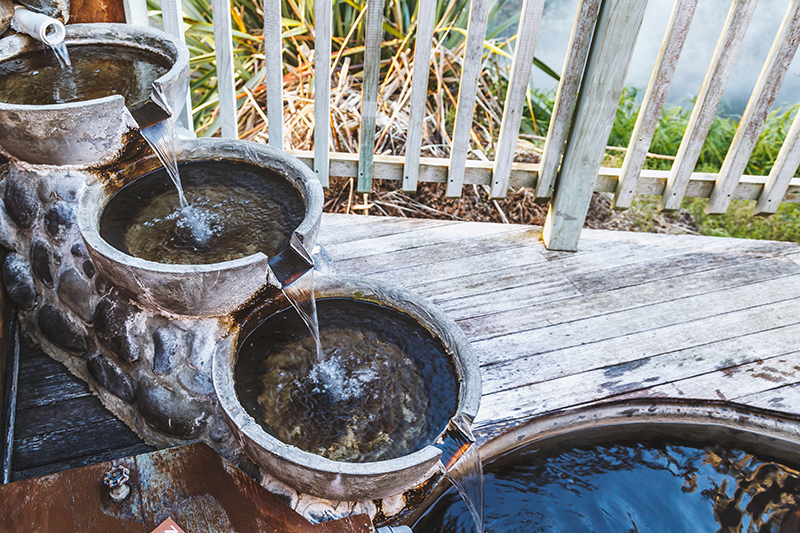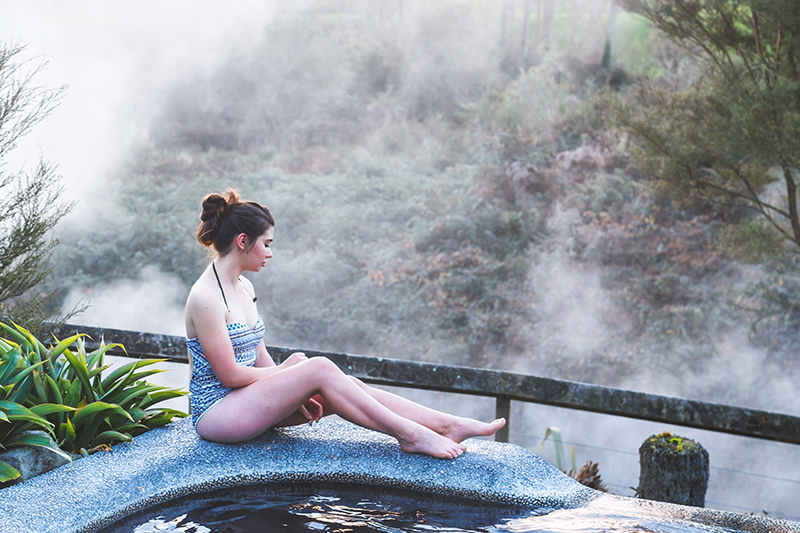 The next day we started with the delicious ice-cream at the Lady Janes Ice Cream Parlour – a nice shop on Eat Streat. By the way, the only Rotorua based cafe that made it to the TripAdvisor's top of NZ ice-cream shops! How could I ever miss that?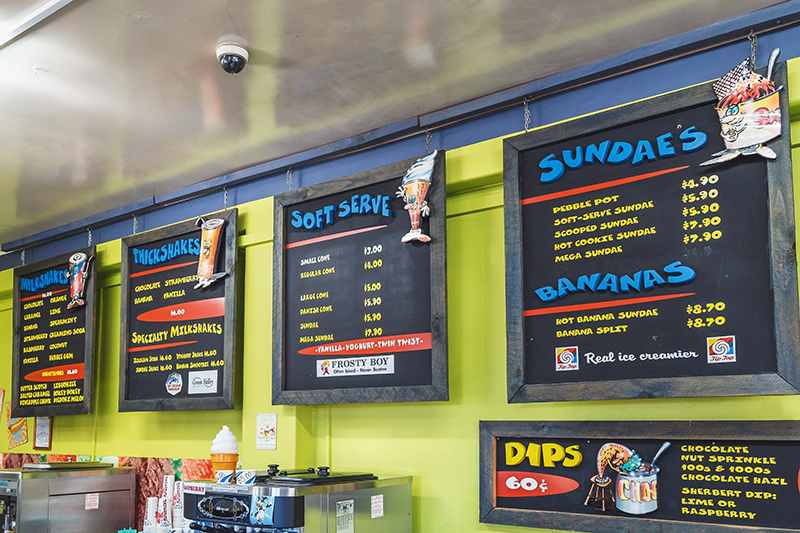 Eat Streat itself is also a popular attraction. Especially for the avid foodies. Best of the best bars and restaurants are located here, under the beautiful wooden roofing. I would recommend to come here at night – thermally heated floors and colourful lighting turn an ordinary outdoor dining into a unique cosmopolitan experience.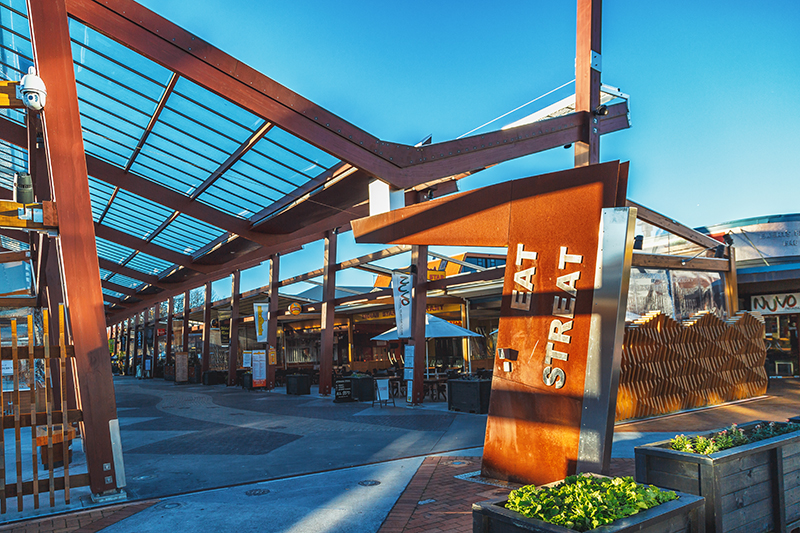 But after all, our second day in Rotorua was meant to be all about ANIMALS. So after enjoying our ice-cream by the lake, we rushed directly to the Paradise Valley Springs – a wildlife park mostly famous for its lions. But there are also lots of other cute animals – wallabies, deers, rabbits, alpacas, emus, parrots, trouts&eels. The best part about it? You can FEED them all (well, except for the lions, of course. But I guess, you wouldn't even want to try:) ). Make sure you buy some animal & trout food along with your admission tickets ($30). Feeding deers was the best! I even had to run back to the entrance to buy some more food, because I simply couldn't stop doing that:)
And don't miss the epic moment of feeding the lions. It happens at 2.30 pm every day. Because where else would you see how two tiny girls are throwing giant pieces of meet over the fence 🙂 By the way, immediately after the lions one of them feeds opossums and parrots – and that is a way more intimate and informative experience, because you're spending your time almost one-on-one with those unbelievably smart Keas and can see how they react to what you say and do. Magic!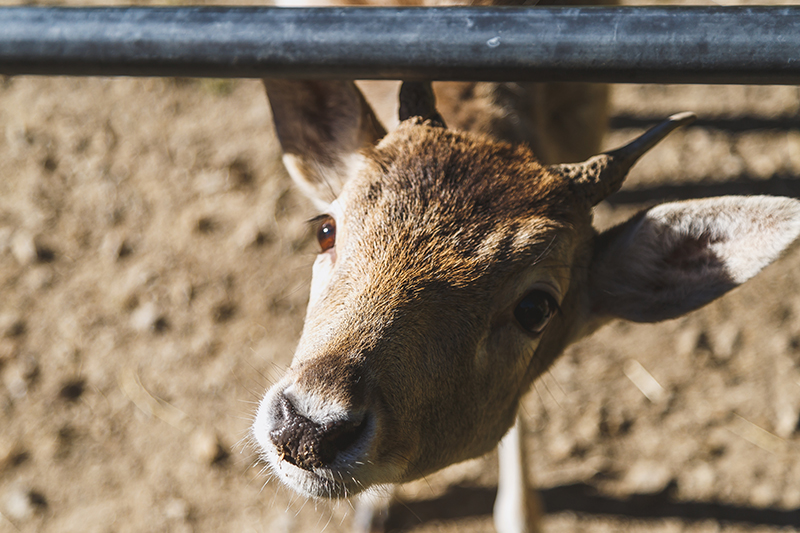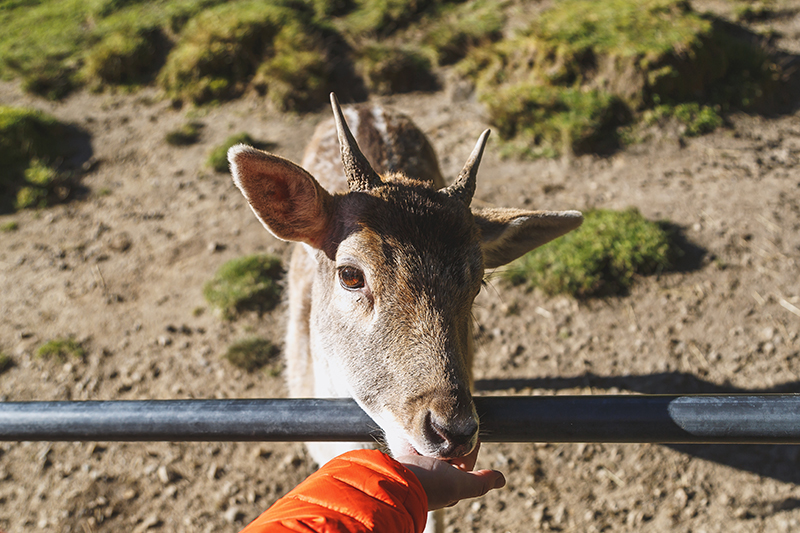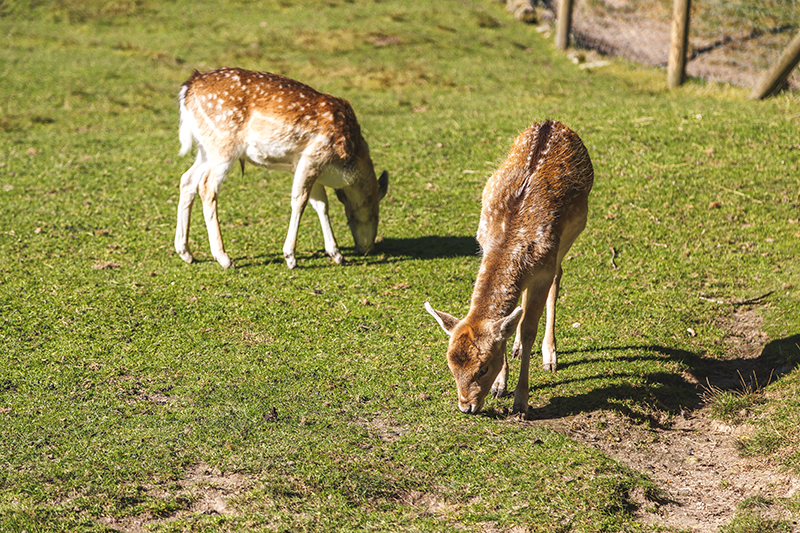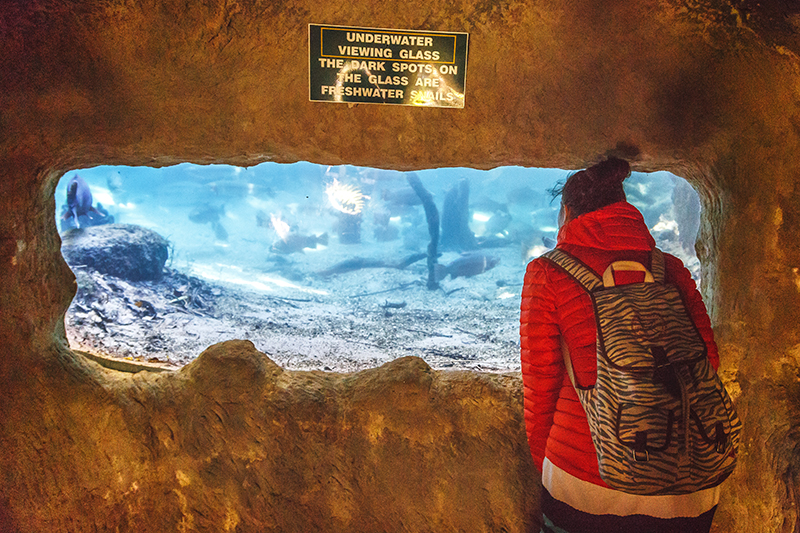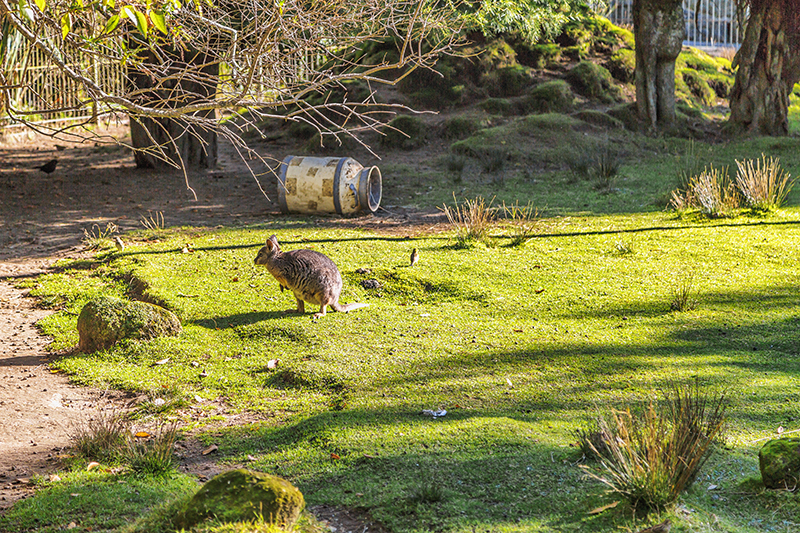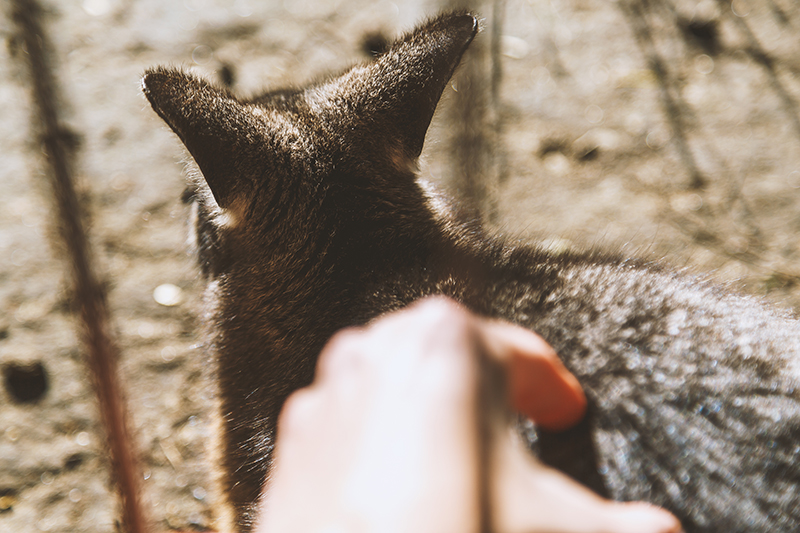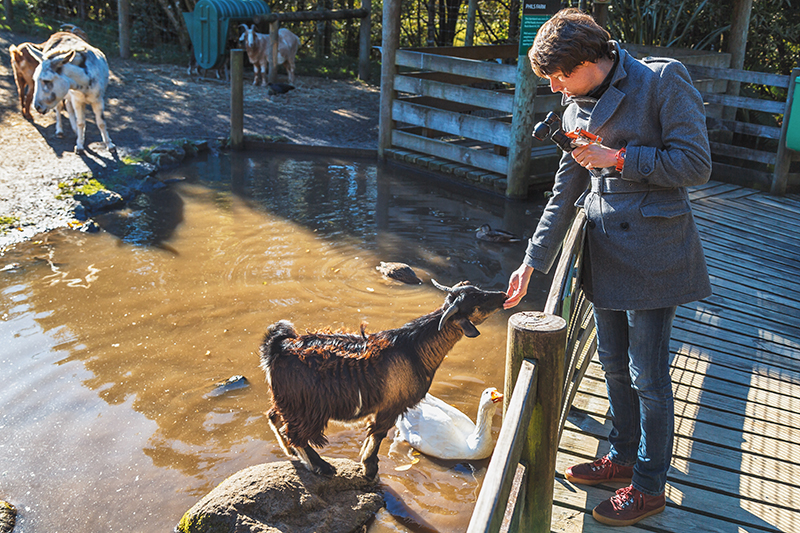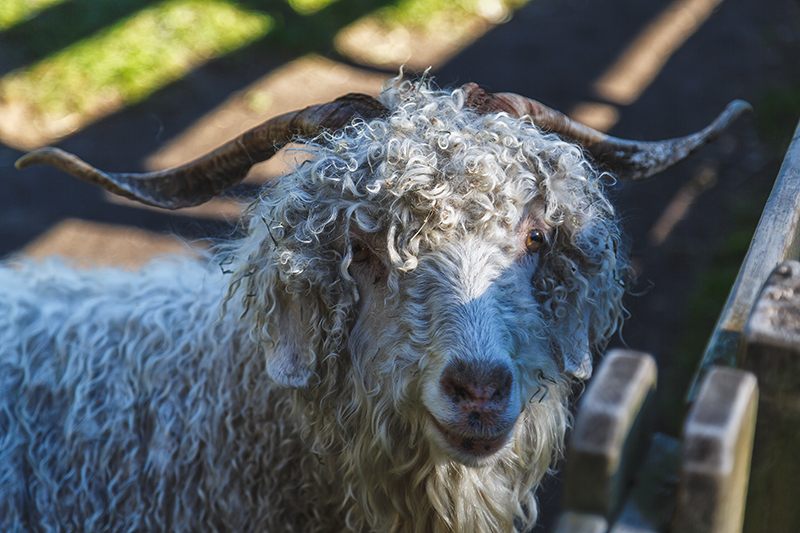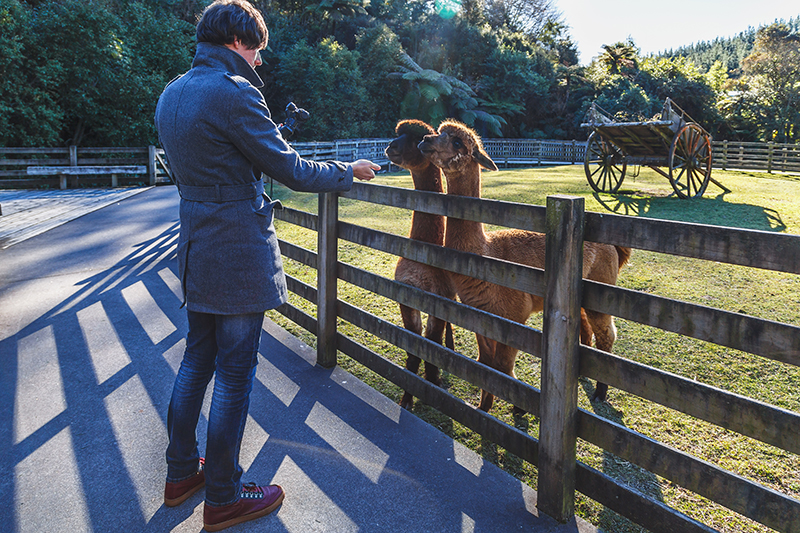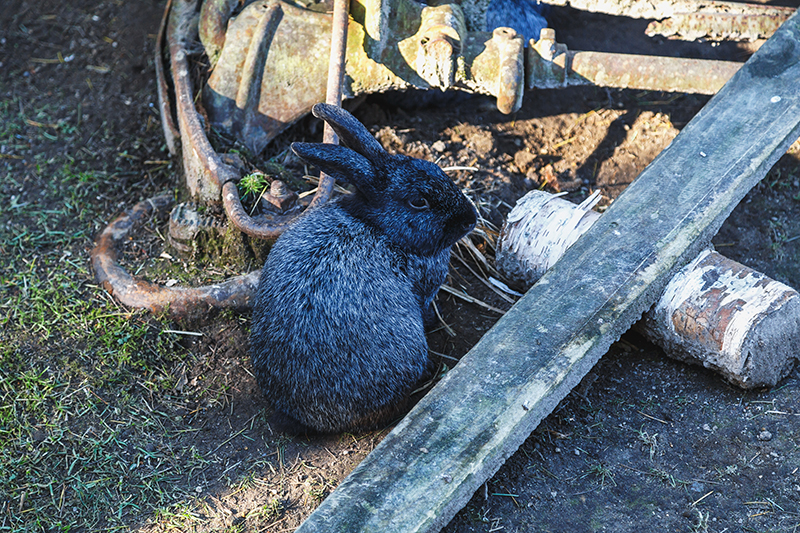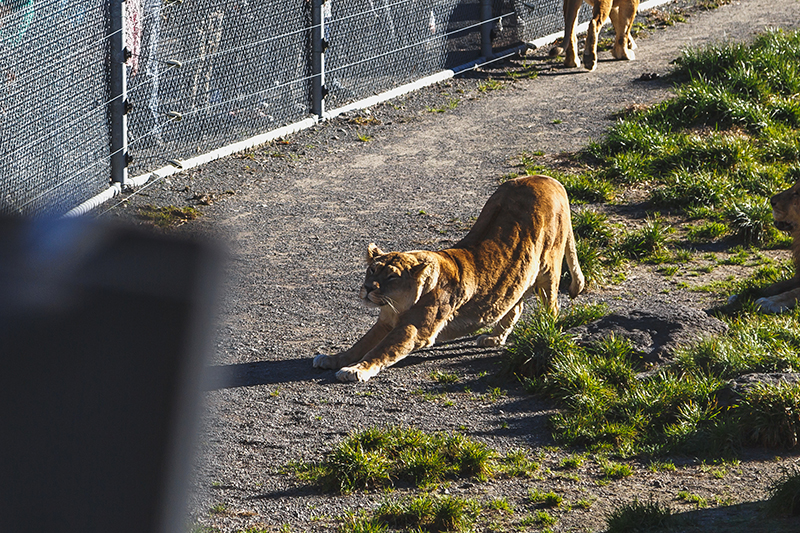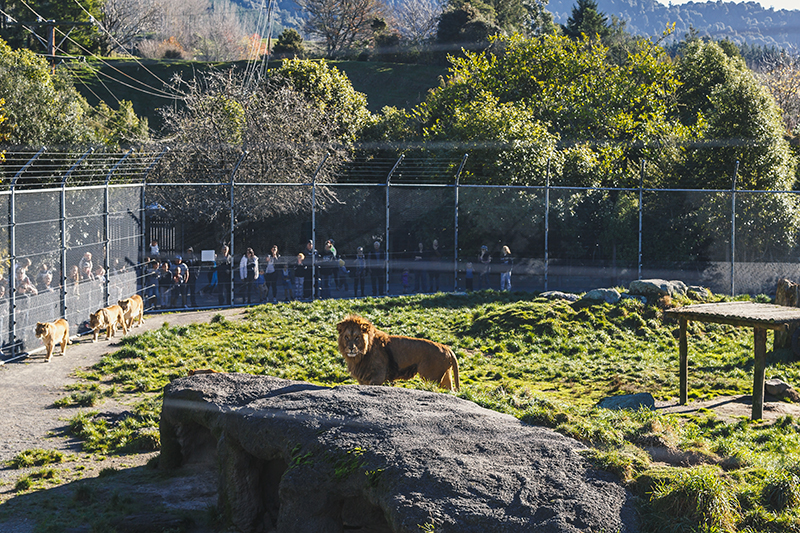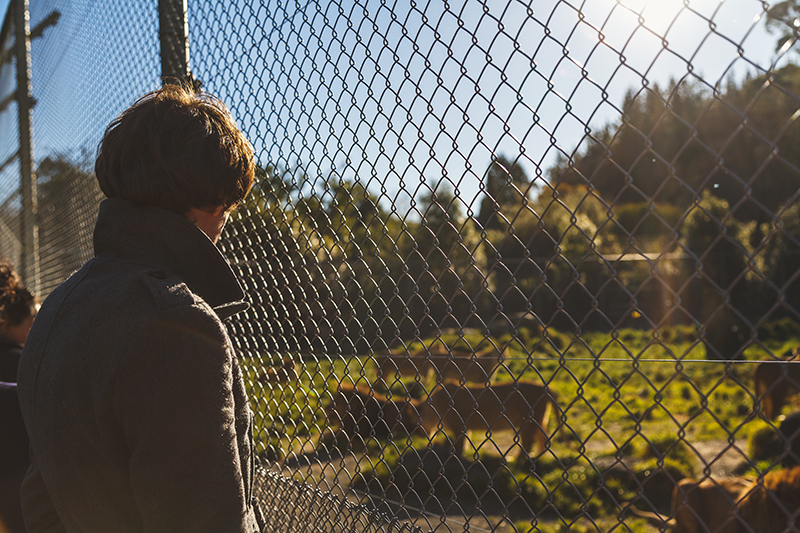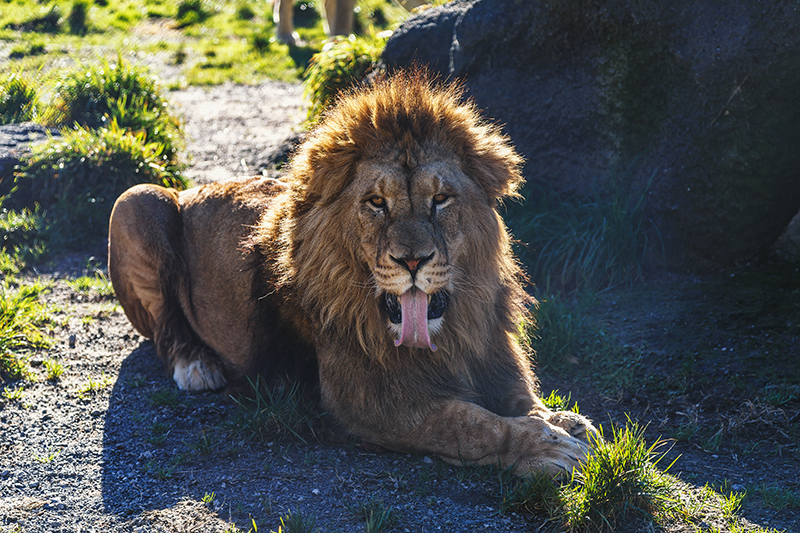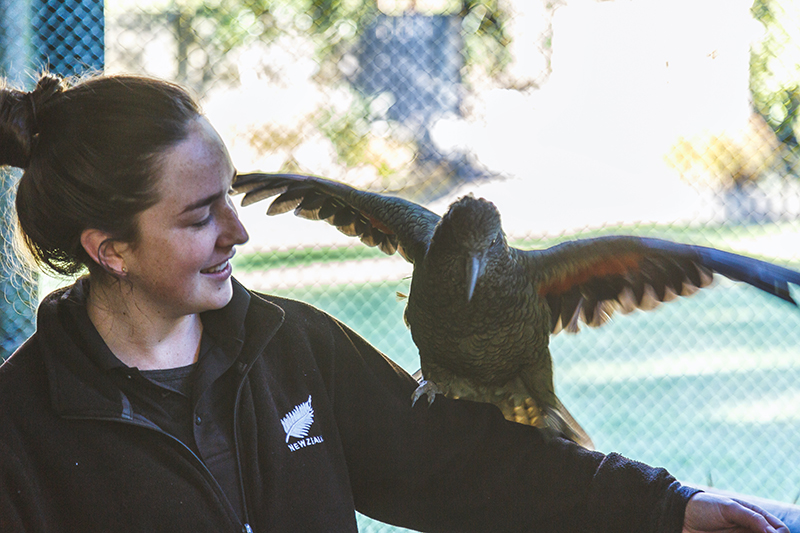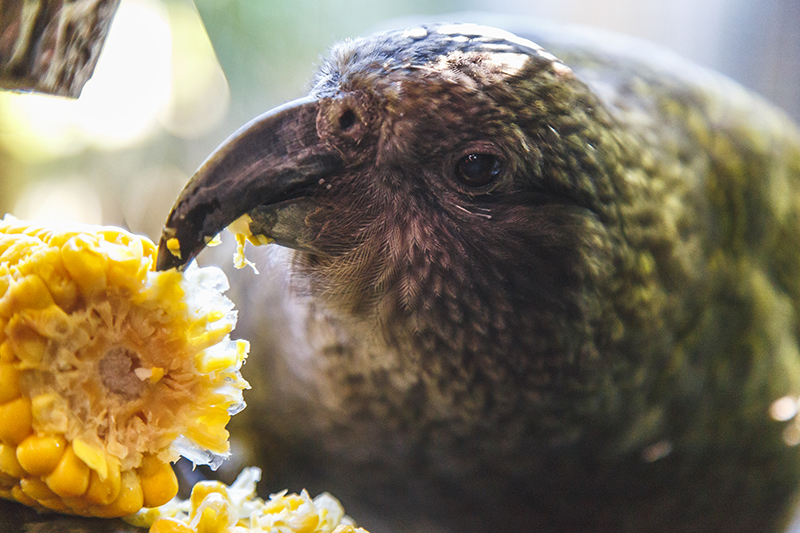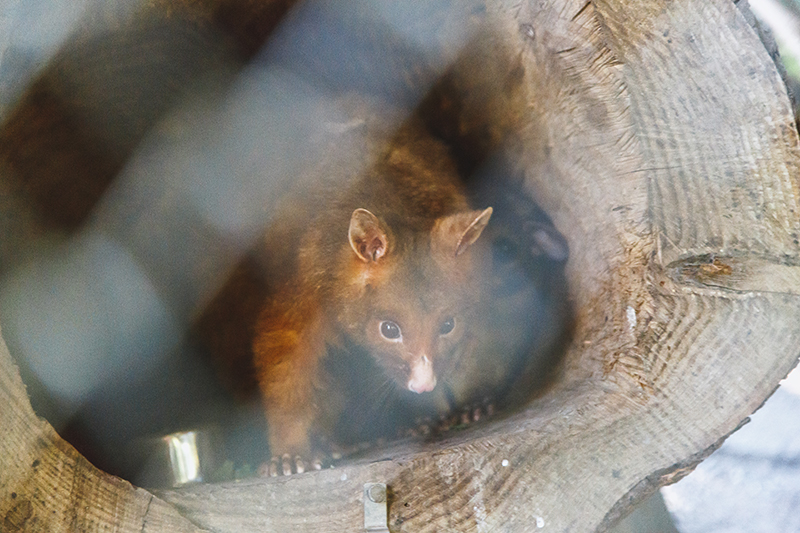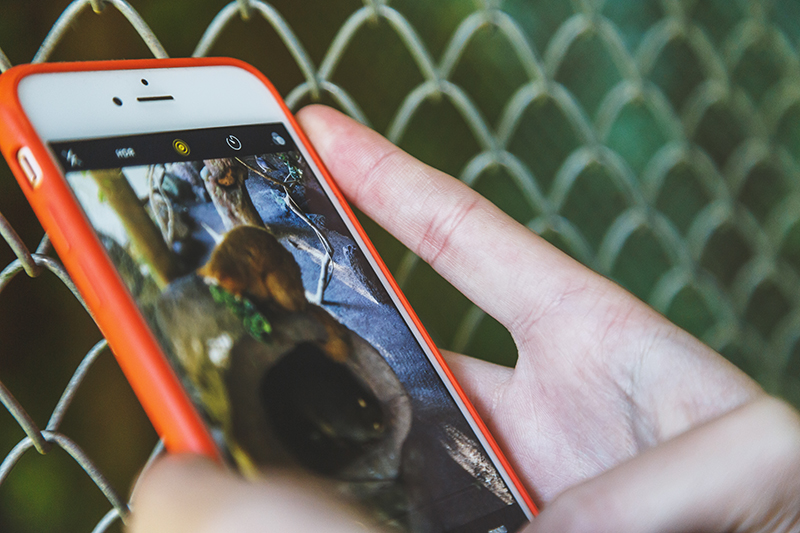 It was such a beautiful, overwhelming and exciting weekend that I would totally recommend to visit all the places we visited on your next trip to Rotorua!