Rachelle Duffy (founder of The Little Big Events) is one of those people doing incredible things for our community and our region. Weekend markets, annual festivals and even monthly magazine is what brings Tauranga to life. I first had a pleasure to talk to her about a year ago, while interviewing Rachelle for focus magazine. Though she just gave Birth to her second baby and was certainly extremely busy being a mum of a newborn, she found time for a long and very interesting phone talk. A year later, and we finally meet in person at the opening day of Our Place, new container village in Tauranga CBD, bringing old market favs and some new brands to the Downtown.
Rachelle became the first person to take part in 'Dialogues' – a new series on our YouTube channel, where we're going to meet and chat to awesome human beings, that are achieving their dreams and making the lives of others brighter, lighter and more exciting.
In case you're not a big fan of video-formats, I've transcribed an interview and going to share it in this post. 
– First of all, congratulations on finally opening the Our Place. It's been a long wait. And I know, that the road to this particular moment was quite bumpy – you've faced some issues, that's why you had to delay the opening. Can you tell us a little bit about what was happening?
– Basically, because this space is quite a bespoke one and we're in containers, we just were going with what we thought was right. We had some amazing people working on a project with us, we were working with Tauranga City Council and all the departments there. There had been delays, but as they say, 'everything happens for reason' and 'good things take time'. So, I think, it's a perfect moment to open it now!
– I can say that the support of people, who were waiting for the opening of Our Place was incredible! It was such a long time needed thing for Downtown Tauranga. Will it bring a new life in here?
– Absolutely! The whole reason why we took the project on was to do exactly that. We wanted to be a change that we wanted to see in the city. There're so many wonderful pockets to the city already, we didn't want to take away from that landscape. But I think, it's so great to have this addition. We have workshops in here, cooking classes, food and beverage, live music, retail, so just kind of making our own little scene within what we're doing here. It's going to be a start of something really special!
– After a quick stroll around the containers here, I've noticed that except for brands we already know from The Little Big Markets, there're a lot of new ones. What was the process of bringing brands on board? Was it a 'first come – first served' basis or you were choosing?
– It's definitely curated. And we curate Little Big Markets as well, just on a different scale! We knew what we wanted in here. First of all, we really feel that food is the type of thing, that's going to keep people longer, so we knew, that Johney's Dumplings and Japanese Quarter are going to be an amazing addition. We've been working with them already and had amazing relationships, so it became just a natural progression for us to see, if they wanted to go from having a market stall into something more permanent. And that's kind of what Little Big Market is as well – an incubator for small businesses. And this space is the next step into something permanent. We chose a little bit of new and a little bit of old, and the way the match together makes the great-great place.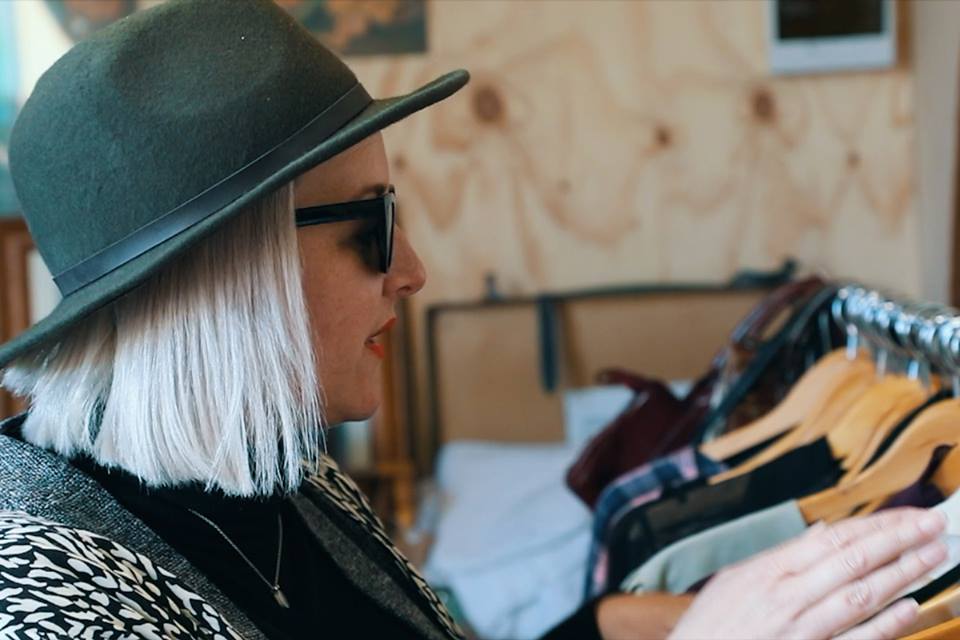 – Is there perspective for growth? Pretty much all containers are occupied at the moment. Can you extend Our Place here or will we see Our Place vol.2 at some other area at some stage?
– Some of these spaces are just pop-ups. We're going to have permanent people here and we're going to have some, that're just popping for a month, or a week, or three months. So, we will definitely see some changes along the way. At the moment, we just focus on the CBD – we only have 12-month lease here, but we hope to get it extended to two or three years, because obviously, a lot of heart and effort are going into it. But if we do have to move, we'll just move somewhere else and continue to do what we do best. It will grow as we grow!
– I don't even hesitate in that. And I was wondering, after doing markets and festivals for so many years, how different was it to start something that would work 7 days per week?
– We've been doing it through Little Big Events for 10 years, we've been able to see what works, what doesn't work. I think, over that course of 10 years, we've done our own apprenticeship. So, for us doing something like that was the next step of what we already do. With a lot of things that we do in a business, what we do with events, how we do a pre-production, a thought process, it's pretty similar, so it came quite natural for us to do that. It obviously has its risks and it comes with sleepless nights, but I think, that myself and my husband, Chris – we run our business through our heart and what feels good, and what we know is going to be right for the bigger picture. And the bigger picture for us is to put life back into the CBD. And that was the driving force of it. And being open 7 days per week is what's going to help drive that. You can't just pop-up and go away, like we do with the markets (and we still going to do the markets!) But at least, with this we can cultivate more of those relationships.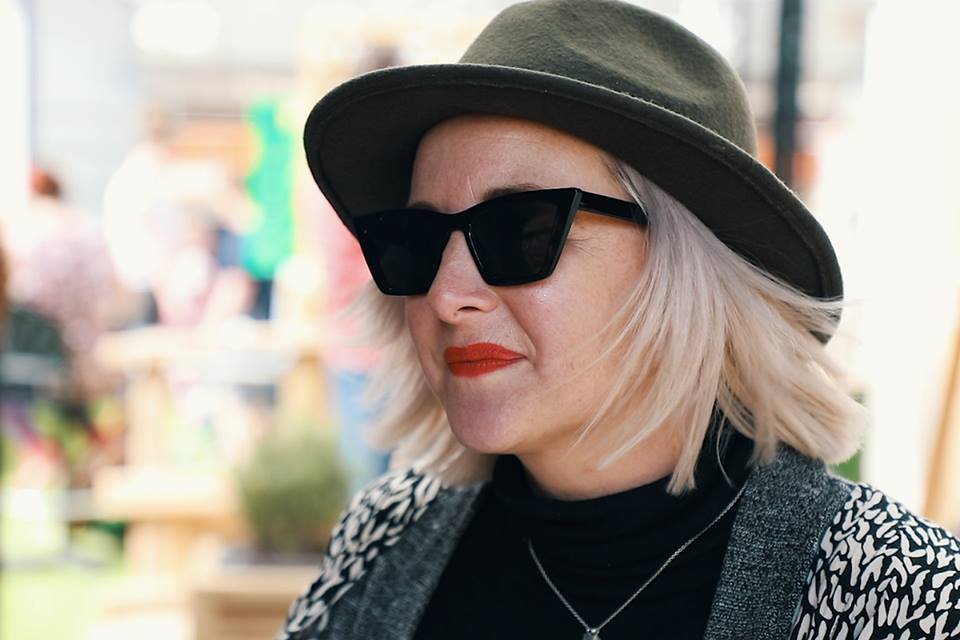 – You've mentioned, that you're in this business with your husband, but these days, I bet, you have quite a big team helping you. You have markets, festivals, Our Place, magazine. So, what's your particular role in the business at the moment?
– I pretty much work on everything. Which is not what I want to be doing, but it's a necessity at the moment. We've got a general manager Kate – she's amazing, she takes care of all the markets, bookings and just the general running of our business. She also has a massive eye for marketing. And we've got Ashley, who does social media and looks after that type of things. We've got Adam, who does operations. And my husband, Chris, does all of our creation, art direction. And I just sort of put my arms around everybody and do a little bit of everything. But my whole thing is business development. I'm the one who goes out and looks for the new possibilities. I'm basically working on all relationships. If we have to collaborate with people or build relationships with Tauranga Business Council – that's my role. I nurture those relationships to make bigger things and bigger events, like this, possible. I kind of do a bit of everything, to be honest with you! But I'm also a mother of two!
– I was about to mention that! How do you manage to balance this endless list of duties with being a mum at the same time?
– It's not an easy fit, but I have an amazing family and they really nurture what we do. For example, my two children are with my mum today and they have been with her overnight. We pick and choose what we can do and how we can do it. Our team is also really amazing, they're part of our family as well. They look after the children, they pick them up. It's definitely a really family affair. We have also wonderful nanny and she looks after our children as well. It's not easy, but we just make it work. Sometimes, when you have to do something, you don't have a choice, you just do it.
– And if you had to describe yourself in three words, what would they be?
– Three words, oh my Goodness! I've never been asked question like this! Other people will probably describe me a little bit different, but I think, I'm very confident, I'm strong, but I'm also very nurturing.
– 100% agree with that! Thanks a lot for giving us your time today!