You know I'm the biggest beautyholic out there – I enjoy discovering new brands, top-notch products and extremely unusual, but highly effective ingredients. Sometimes I find something so cool, I really want to share it with you, but honestly, writing a traditional 'beauty review' feels a bit boring, don't you think so? So, that's how I ended up sitting in front of my laptop and three gorgeous little bottles of Tailor 'Glow Pots' recently. 'What should I do with you, guys?' I asked… And here it was! A funny solution that I personally absolutely love – if I can talk to beauty products in real life, why don't I talk to them on blog? As if it was a real interview, only with a lipstick, perfume or face serum instead of a person. I can use my concerns and worries as questions and turn my feedback into their answers. Seriously, so much fun!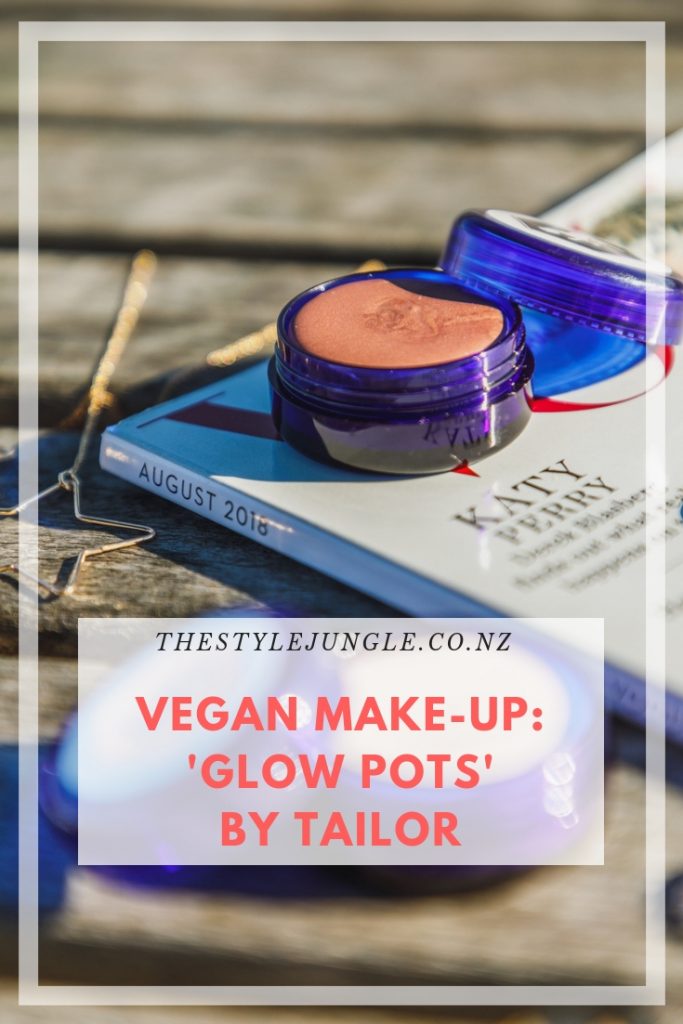 So, here's my first review in a new format – 'interviewing' that very Glow Pots.
– I'll be honest, you look unfamiliar… Like a lip balm, only with a very dense texture and active shimmer. So, what are you after all?
– Well, we're a bit of both. You can use Glow Pot as a highlighter on your cheeks, or as a shimmer for eyelids and even lips. Swirl with a finger on the top to warm us up and apply on the face. All three tones have quite a discreet pigment, so you might want to do it a few times for a more noticeable effect. Don't worry, even with the most generous application, tiny 15ml bottles will last AGES! Seriously, it takes months before you'll start noticing a small dip in the middle.
– Speaking of the tones. Describe them, please!
– Warm rosegold Astra is our bestseller. It's the darkest and most saturated tone, that creates perfect glow of a healthy tanned skin. Bright pinky-white Luna is amazing for under eyebrows, inner corners of the eyes and above cheekbones. Remember the gentle shine Hollywood celebrities always have on their face when rocking red carpets? That's exactly the look you can create with 'Luna'. And finally, soft pale gold Solar is something in between the previous two. We recommend it as you first product, in case you're only entering the sparkling world of shimmers and highlighters – it's easy to play around with and you'll get use to your new radiant look easily.
– Is it safe to use the same product for normal skin on the face, super-sensitive skin around eyes and also on the lips? What's inside Glow Pots?
– Oh, we're not only safe, but will also protect and moisturise your skin! Like other Tailor products, Glow Pots are vegan, not tested on animals and are based on natural ingredients, like cocoa butter and coconut oil. Butters melt into skin, so you never get that 'cakey' look some powder highlighters have after a long day. Our formula is also enriched with sunflower seed oil, castor oil and Vitamin D.
– Awesome! And what's the price?
– 15ml costs $29 and large 30ml size is $49.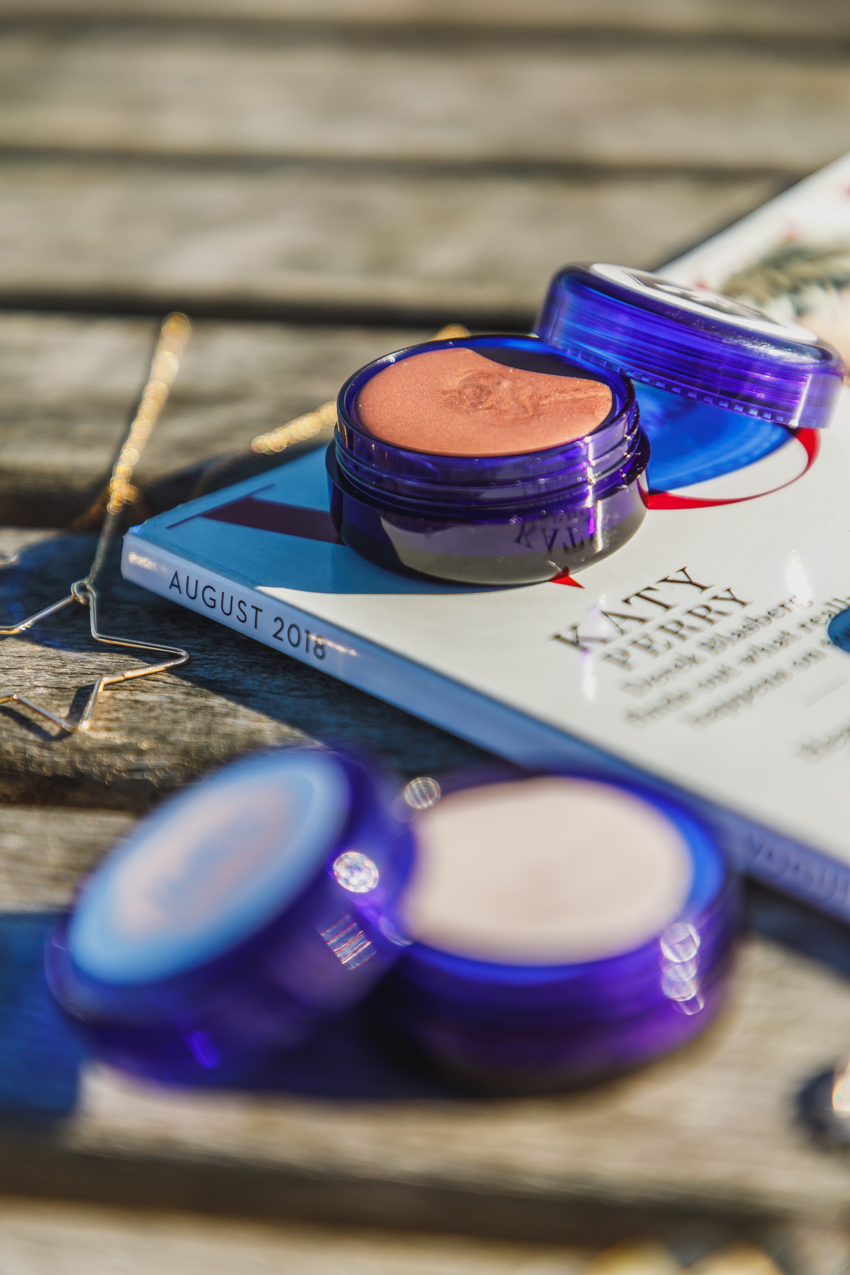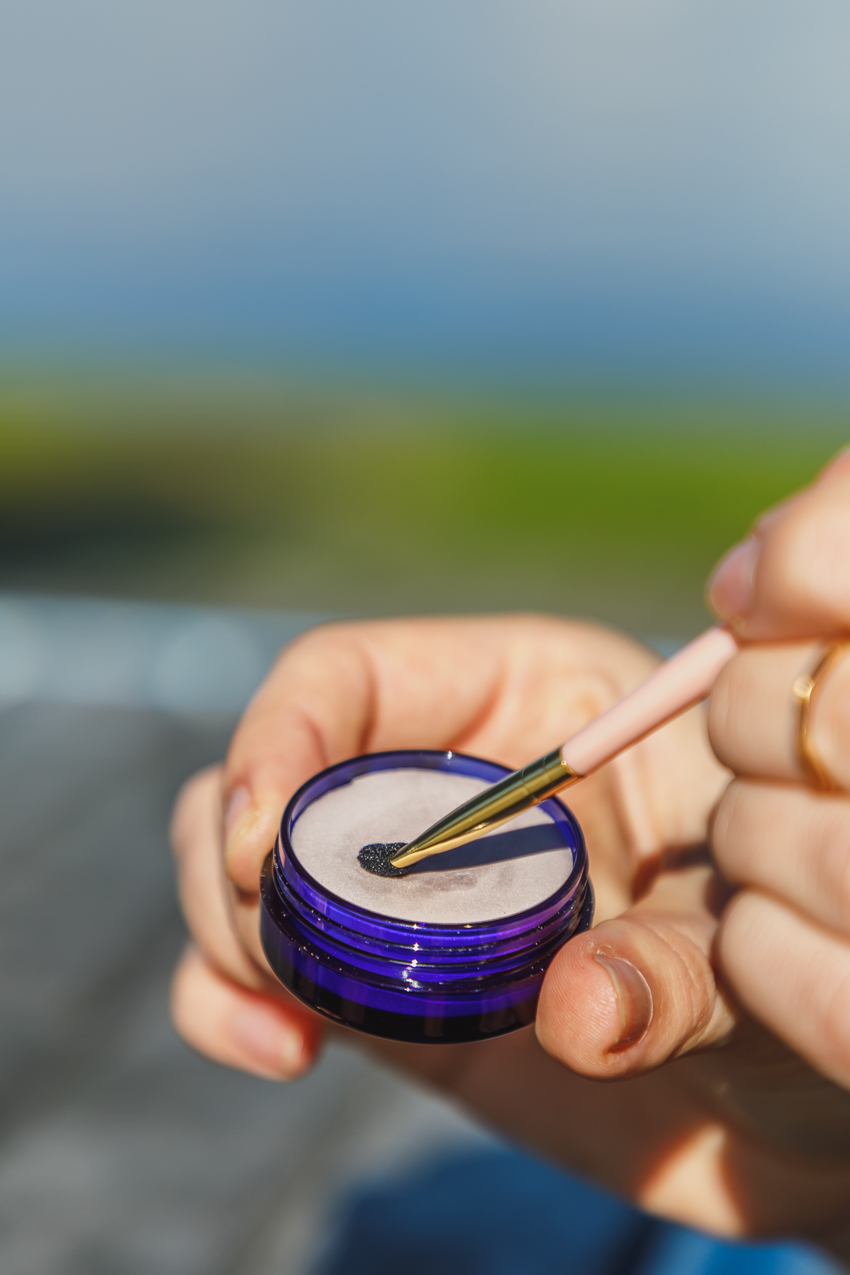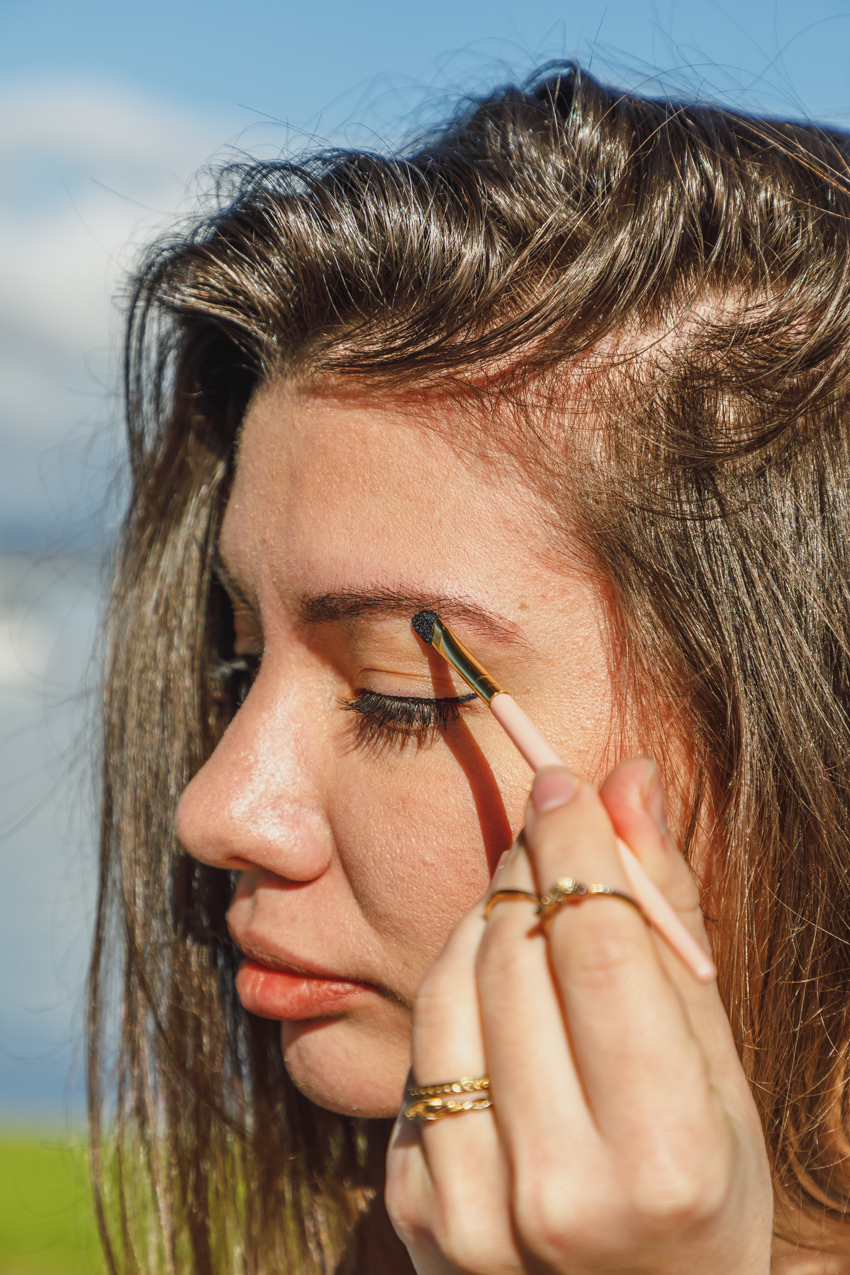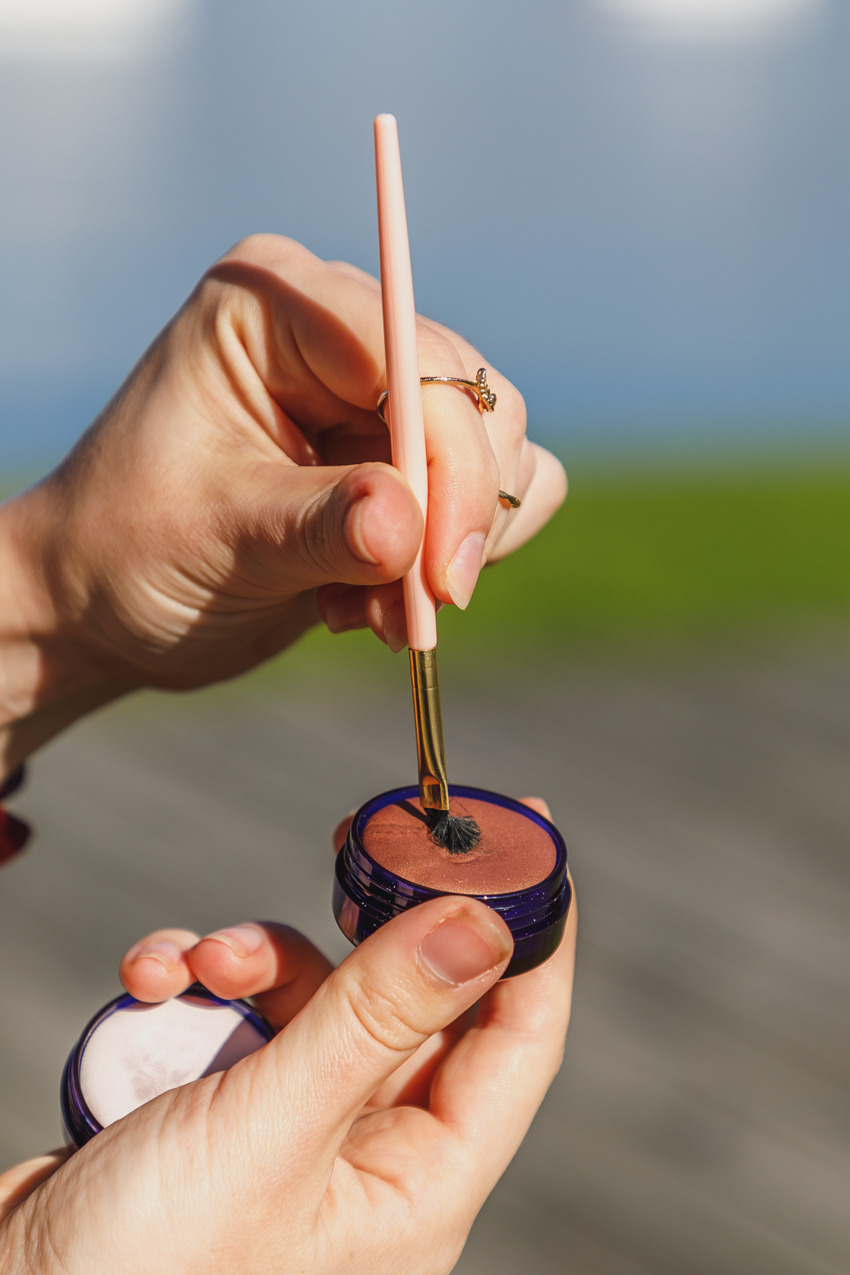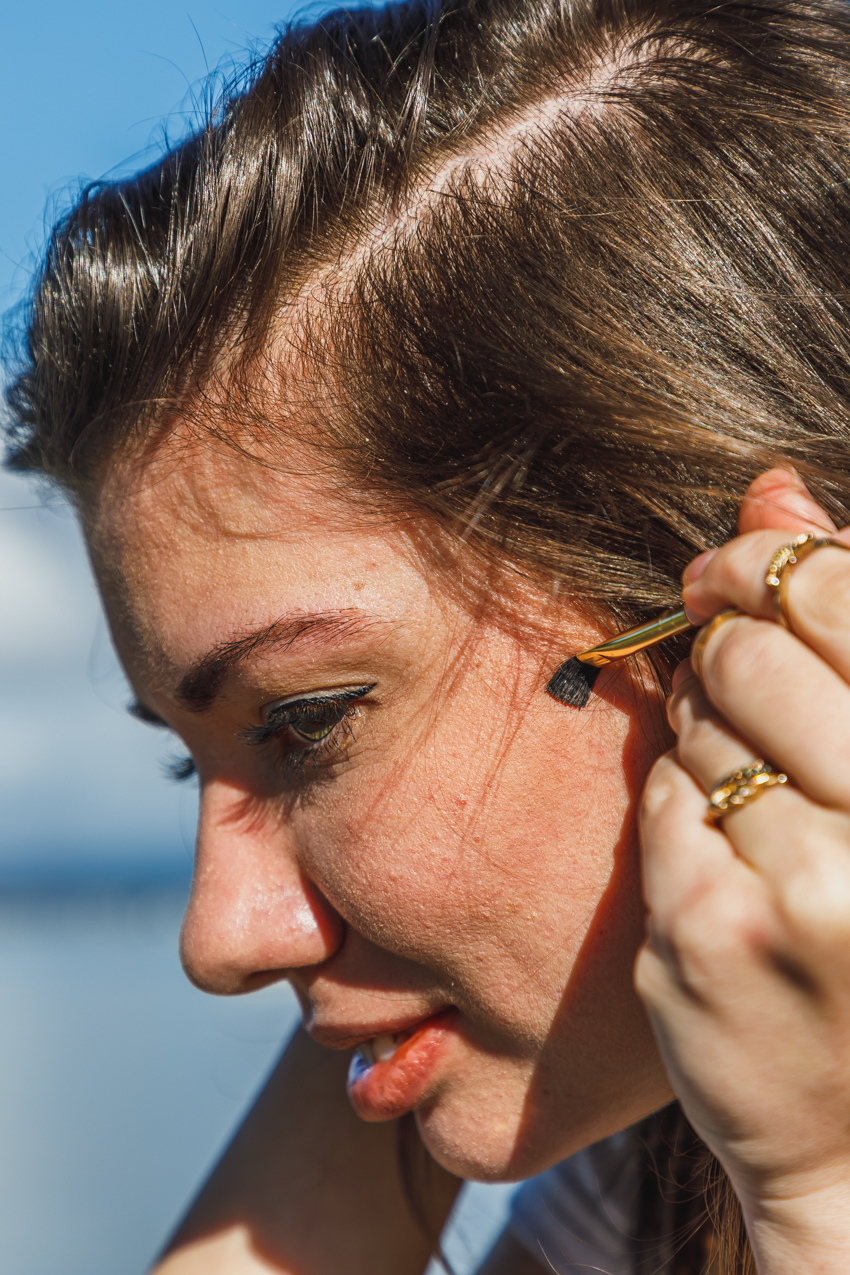 I want to thank Tailor for sending me these products to try and review! 
P.S. And you guys should know, that I ONLY feature those products I truly loved and enjoyed using. If I was paid for a review (bloggers need money to continue doing what they've been doing, hey!), it will ALWAYS be clearly marked as #Sponsored in header – and even in that case it will still be my honest opinion on something I'm keen to let you know about.