Finland is a place of a total relax, a place, where all the body fills up with energy and the head – with new creative ideas and plans. Life flows efortlessly here, giving every other day a very special meaning and value. We could literally return to this country with its amazing nature – so unique and so familiar at the same time –  countless times. The best way to spend your time here is somewhere outside the cities, to enjoy the beauty of the surroundings, to try some new activities like kayaking in Karelia, cycling in between fields covered by strawberries or fishing on a giant Saimaa lake. Only in that case Finland is able to show its best sides.
Today's owners of an old Jarvisydan hotel understand this fact perfectly, so they collect all the modern activities to give us a chance to fall in love with our neighbor country at first sight. Honestly, I currently understand that I literally could stay in this place all the holiday, if I ever had one, without going anywhere else, because they have everything you need: from a marvelous national park up to the reachest collection of wines from all over the world.
I don't know why, but having rest there turns to be really outstanding. We arrived to Jarvisydan after a week of the most active travellings around Saimaa ever and only here, sitting in a cozy egg-chair on a room number balcony, I finally understood, that it was the moment to take a deep breath, clean my head, have some coffee (they have machines in each room) and just breath and enjoy. I can imagine, what a relaunch do those, who stay here at least for a week, not only one night, receive! So now, I'm going to tell, why was I so impressed by this place.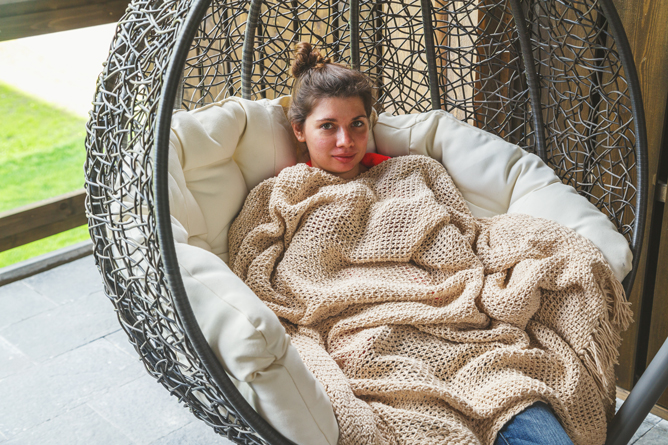 What kind of a place is that?
Jarvisydan is a cottages for rent village that was recently added with an apart-hotel in Middle Ages style, that we had a chance to stay at among the very first visitors. Stone walls and metall beds are not just decorations, but a tribute to an incredible history of this place, started back at 1658! Historically Jarvisydan was a place to have a rest and feed hourses for those travelling from Russia to Sweden via the iced road. Points like that were organized every 30th km of the road, but there is something, that makes Jarvisydan stand out from the others. The fact is, it still runs under Heiskanens, who were the founders of this place. Every tourist can easily join Markus – the owner – for some fishing, order a food in a restaurant, where his sons work as servants, or go for a SUP-yoga with his wife Tanja.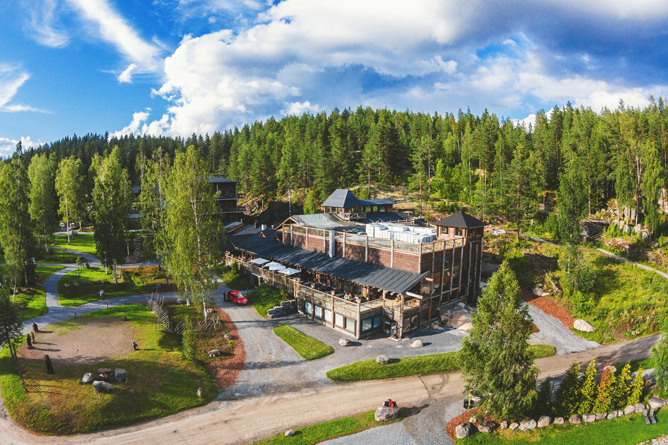 As far as I already said, apart-hotel was only opened this summer. That is another tradition of this family – each owner adds something new to the hotel. By the way, in addition to a great sauna world, that already exists on a Saimaa shore, current owners do also build a giant spa-complex, that will probably be ready by the next season. But let's get back to the hotel!
We were staying in a suite. It had two bedrooms, a living room with a kitchen, a balcony and two bathrooms (with a jacuzzi in one of them!). But that borring text has nothing to do with an impressive atmosphere of that room! It was so cozy and both suitable for those, who want to have some rest far from the reality, as well as for those, who prefer luxury vacations.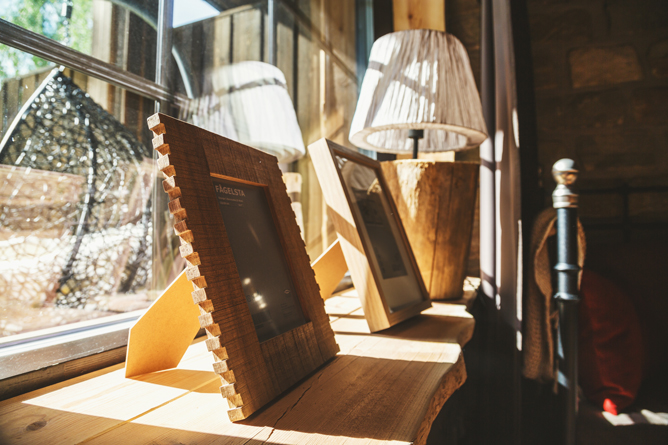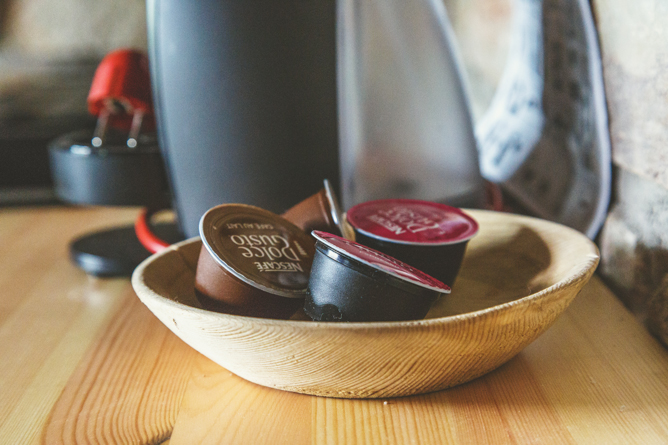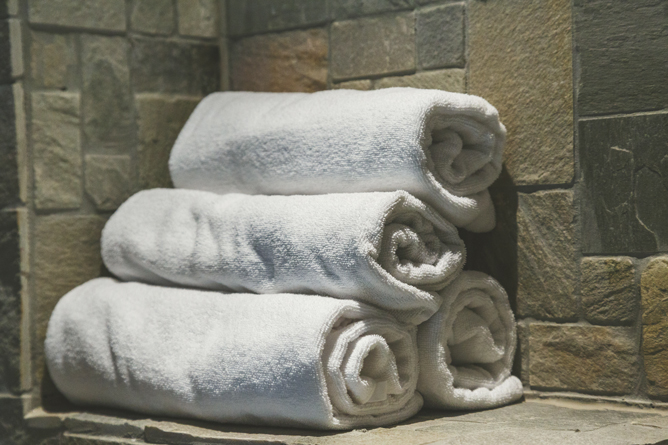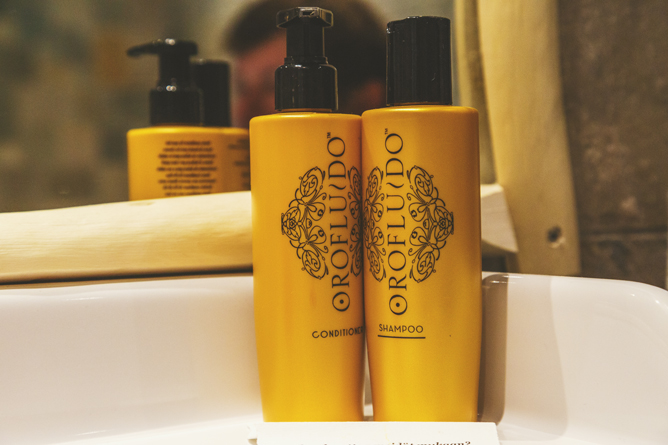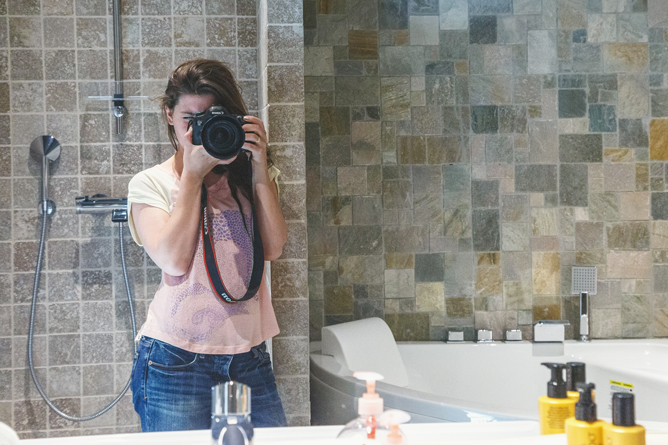 Jeans American Eagle Outfitters
A night in the suite like that would cost you 190 euros and a standart room, that is just as cozy os ours, but just doesn't have the second bedroom, costs 137 euros. Of course, you can as well choose a penthouse with an all inclusive dinning and a best view to Saimaa for 467 euros:) .
Good news! The hotel, located only 160 km's far from our border, is against the new currency exchange rates, that's why they decided to keep 1 euro = 55 rubles til the end of 2016! Don't forget this fact, while counting:)
You can choose your room on a well-known Booking.com or visit an оfficial web-site, where you can also get some important additional information. In case you will decide to call them for a face-to-face dialog, they are ready to speak Finnish, Russian, English or German!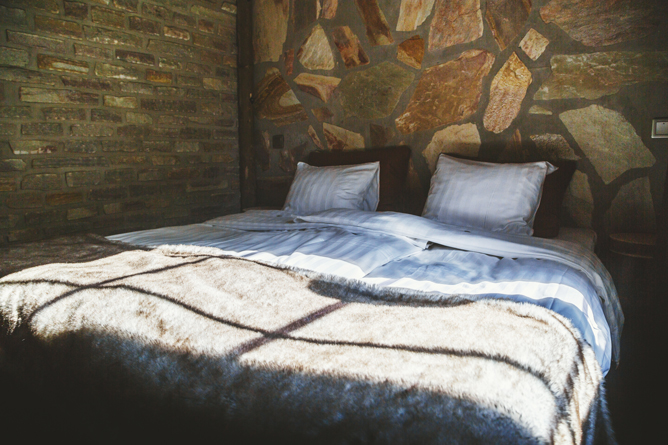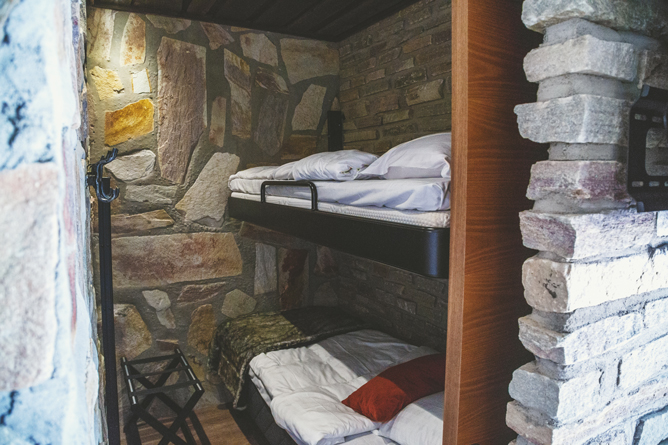 The balcony view: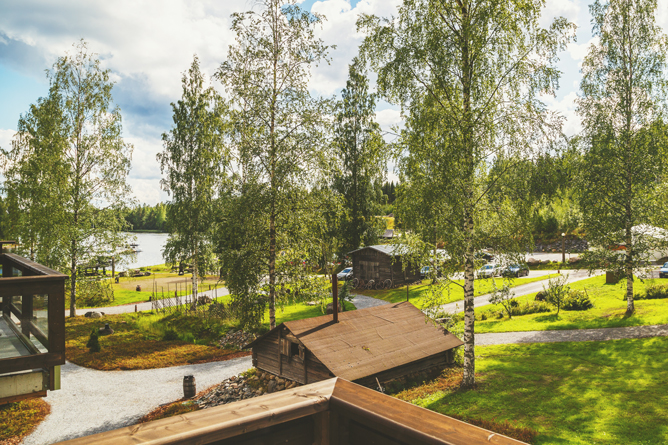 What to do in Jarvisydan?
Do I really have to mention, that like the most tourists in Finland, we wanted to try local saunas first of all? Luckily, we had such an opportunity:) Tradititonal wooden, black, steam (my absolute favorite!)… And a lake swimming or relaxing in a warm Japaneese pool-sauna afterwards… You literally feel like a new born after such an evening. Like you never had that week of long walks, difficult shootings and heavy backpacks. OK, it was never that tragical, but you've got the point:)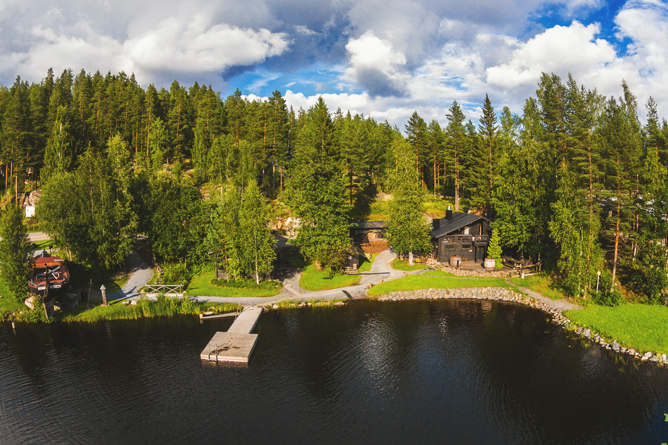 As it can easily be seen from the photos, sauna world consists of two buildings. One with the black sauna (250 euros from a group of up to 30 people for two hours) and another one with two wooden and one steam saunas (220 euros for two hours). Each building is also equped with a living room with a fireplace, a changing room and a shower.
But there is also enother, cheaper option for those, who are travelling in a small group. Each cottage has its own sauna as well as some room numbers in a hotel! How cool is that?
But I'm probably some kind of a strange person, cause before going to saunas I rushed to have som SUP-surfing. Honestly, it was a greatest pleasure for me! It was about a sunset, the lake was very quiet and beautiful, no foreign sounds besides a quiet splash of paddle getting into the water.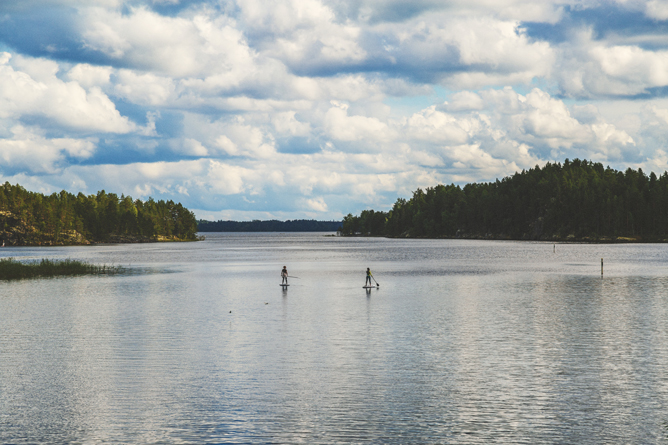 I even tried some SUP-yoga poses! It was extremely scary, but when you only strike a pose, you immediately feel so relaxed and balanced! What a crazy feeling!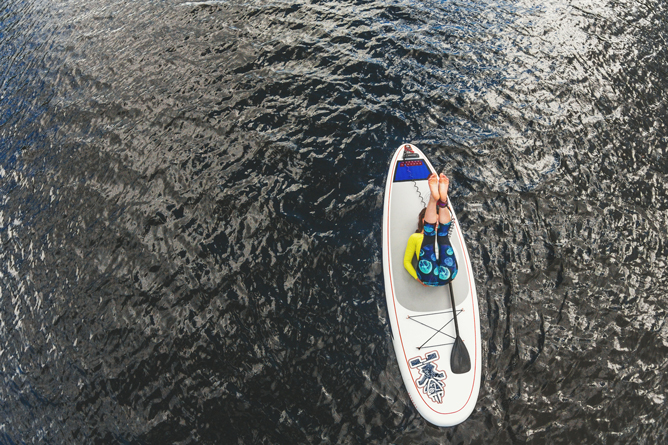 Leggins and swimsuit ROXY
A very rare activity for hotels, agree? I just couldn't miss it!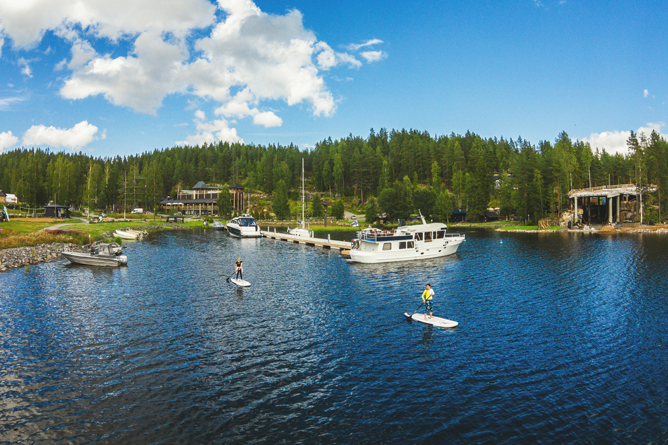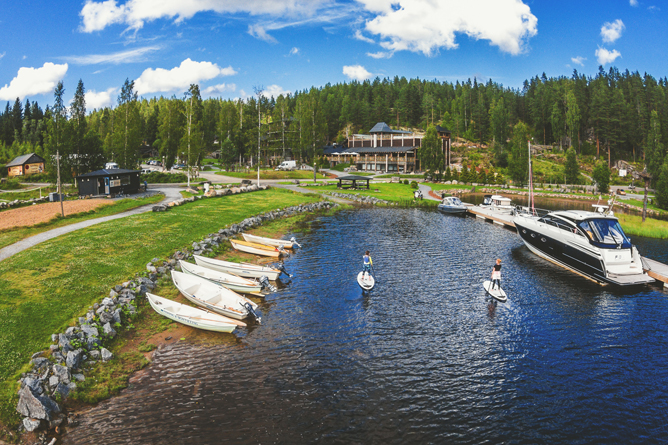 You can as well do about hundred different activities in here. In summer they are like walking tour to Porosalmi forest, fishing, mountain climbing, Lada NIva safari or a ride on anamazing Iceland horses. Saying nothing about a traditional golf, kerling or paintball.
But the most exiting option, as for me, is a fantastic national park Linnansaari, that is only 19 km's away fron the hotel. You can get by a boat here and enjoy a new angle of observing – from the water. It goes without saying, you will as well do some hiking to get up a small hill Linnavuori to receive the most spectacular view around.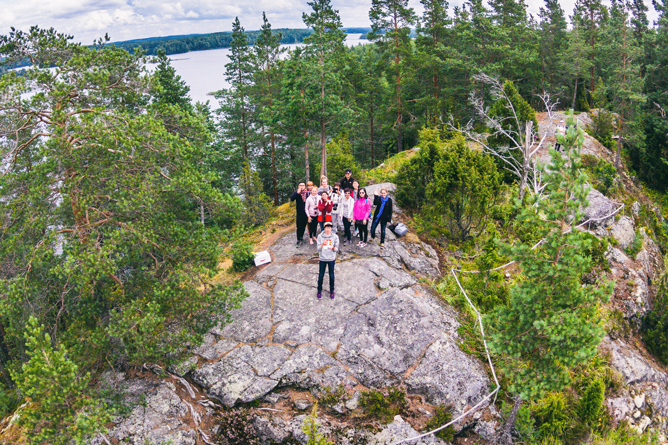 And here goes some cute information: unique Ringed Seals live in this park. As far as it is seen on photos, they really do have light rings on their skin! Unfortunatelly, we didn't have a chance to see them life, as well as any other seals of Saimaa:(
I would really love to also visit this place in winter, when they have all those ice skating or finnish sladges paths as well as swimming in ice-holes or have a walk in a snowy forests using snowshoes. And what an atmosphere must be here during Christmas! Can you imagine that?
Jarvisydan restaurants
Obviously, after such a dose of swimming (with SUPs first and after saunas after that), we couldn't think of anything else, but having some food. Luckily, hotel owners had a great surprise for us – a dinner in a biggest Wine Cellery in a region. Don't get confused by it's name – it's not a dark basement, but a big hall, lightened up with candles, staying on a wooden tables, built next to an unusuall wine repository that consists of a natural rock at one of the sides. There are about 6 000 bottles in it now. Most of them are from european wineries, that preserve old traditions. But some modern experiments from Australia or Chili do also exist. So don't hesitate to order a wine tasting.  For only 32 euros per person you're getting four types of wine and an appetizer, consisting of cheeses assortment.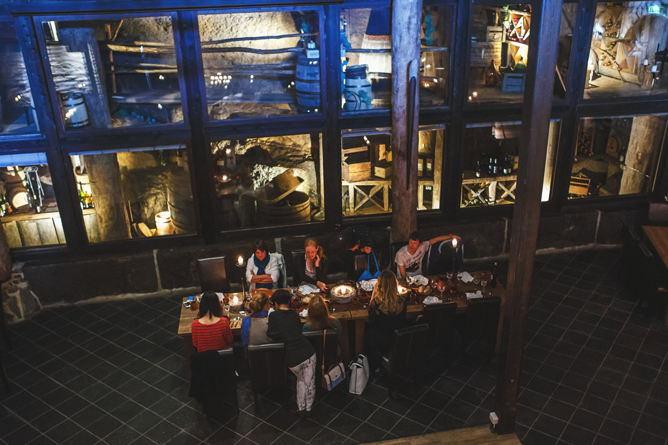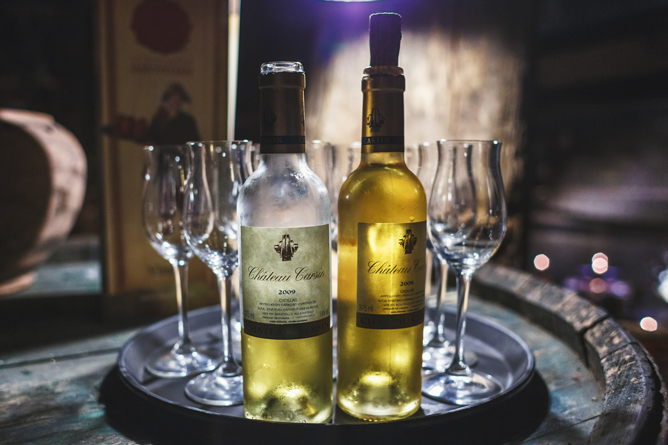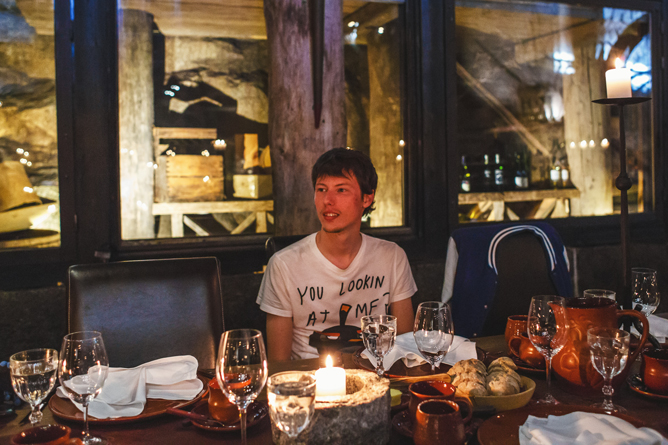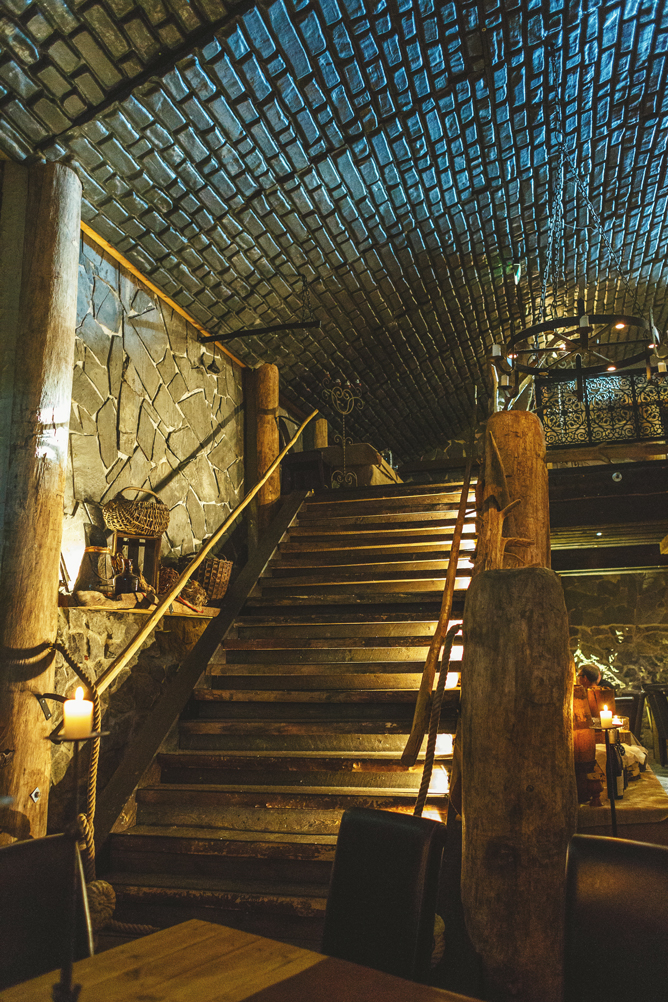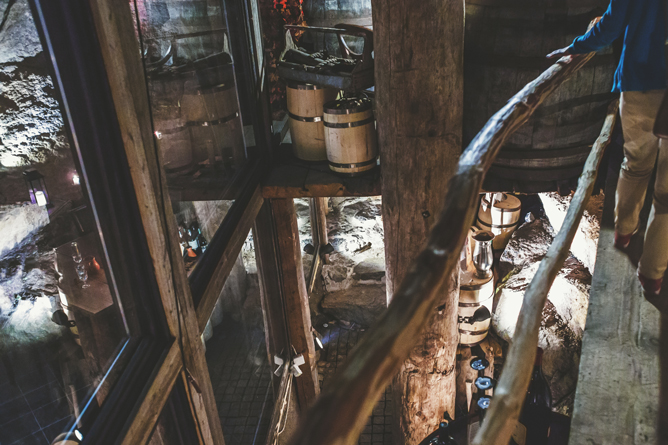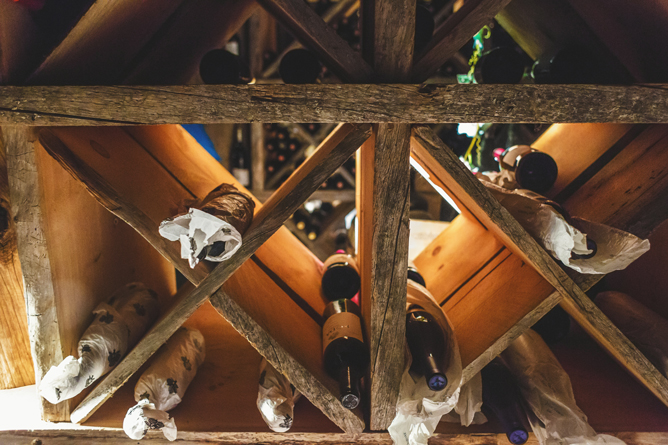 They serve traditional food with a modern twist in here. And well, yes, whenever you're here, order some soup! They really cook Paradise!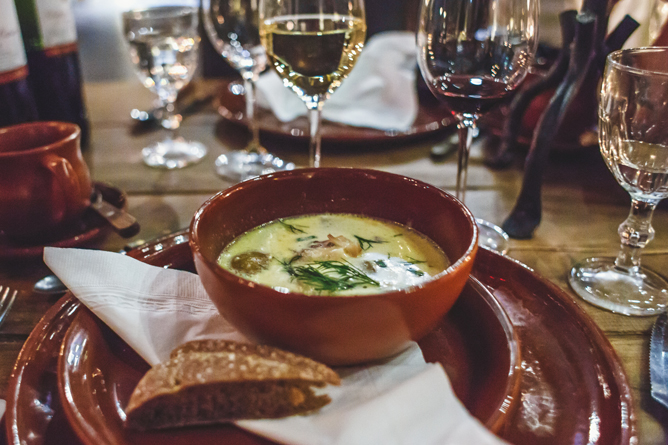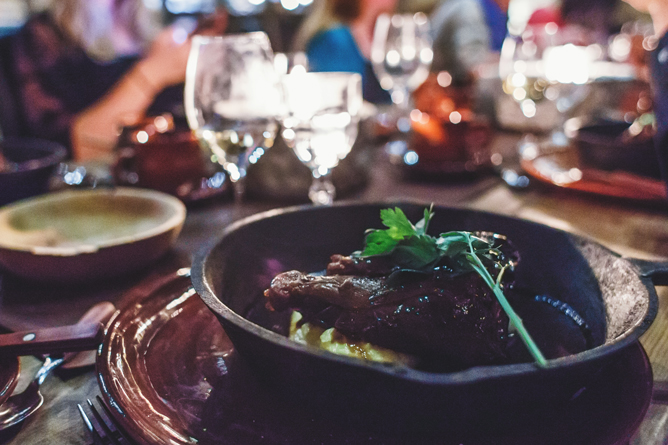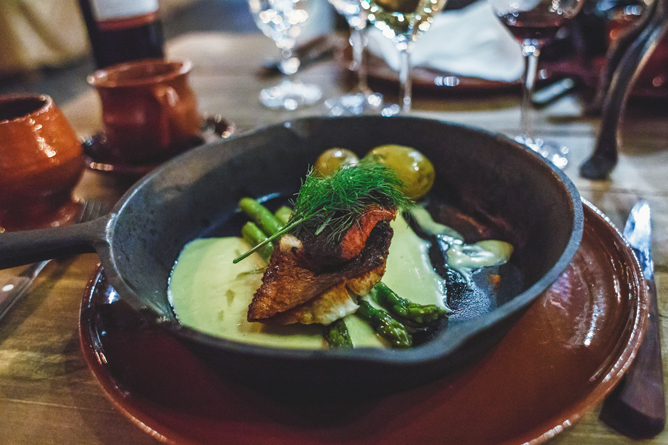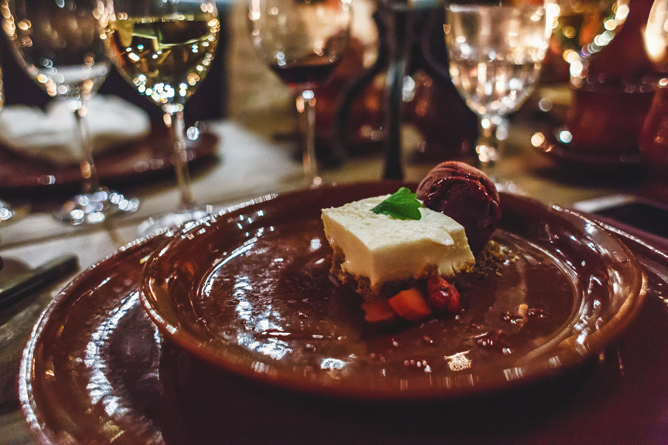 But the most fame goes to another Jarvisydan restaurant – Piikatytto. It was first opened yet in 1600-es. The apart-hotel was built around it to widen its middle ages atmosphere. Can you imagine XVIIth century travellers siting on that very place? Unbelievable!
Mostly restaurant operates as a buffet. You can have a breakfast, as well as luch and dinner in here. Luch and dinner do also have an a la carte option. For example, three courses lunch will cost you around 37 euros. They serve pig neck, marinated through the night, pike tartar, salad with a deer, boar fillet with apples and rosemarine and a wide range of other traditional appetizers and main dishes.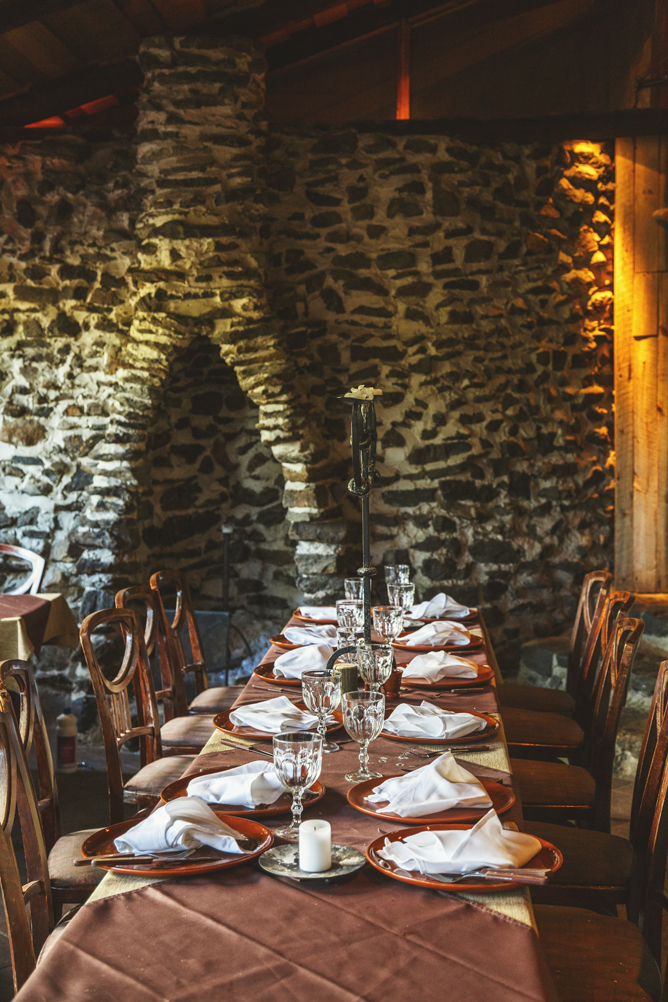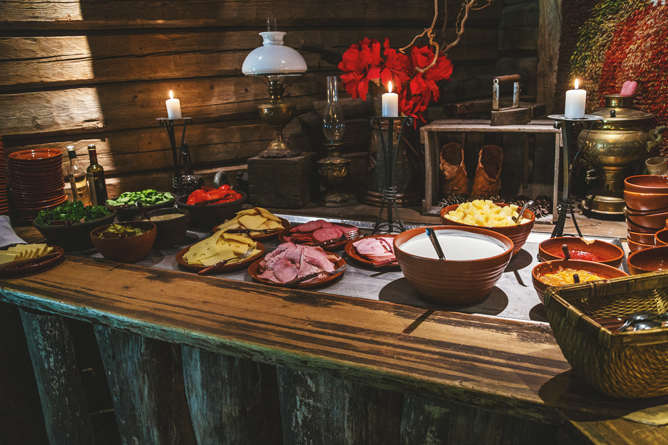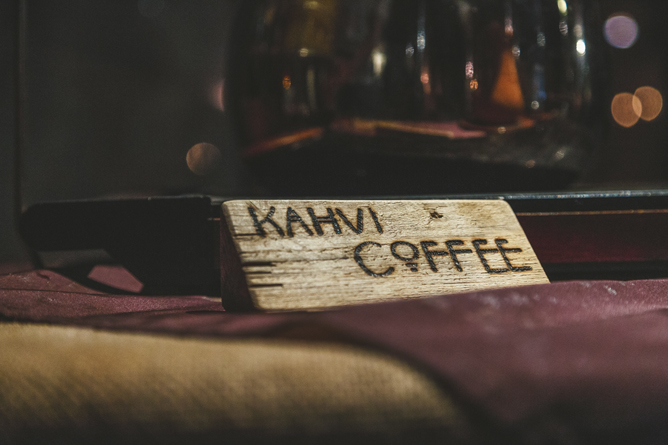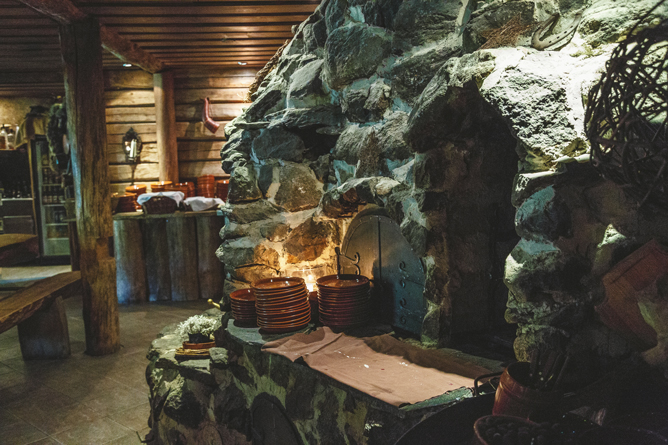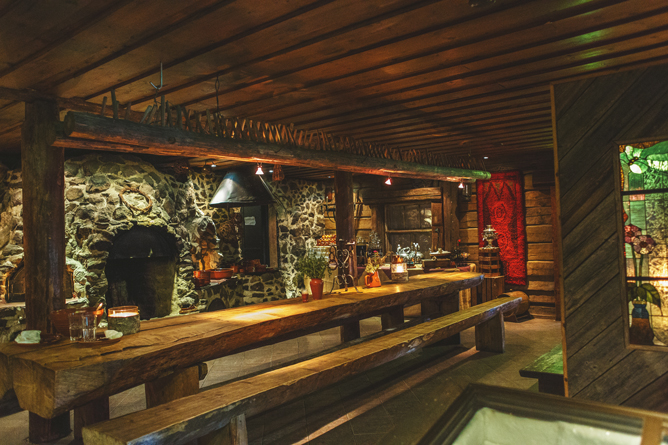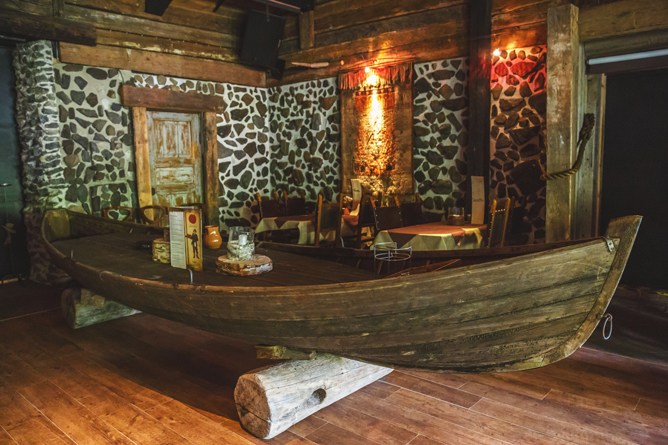 And you can also enjoy a view and a life music on it's summer terrace.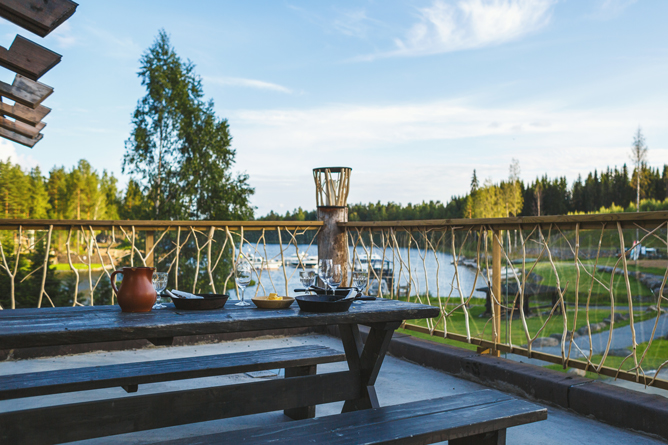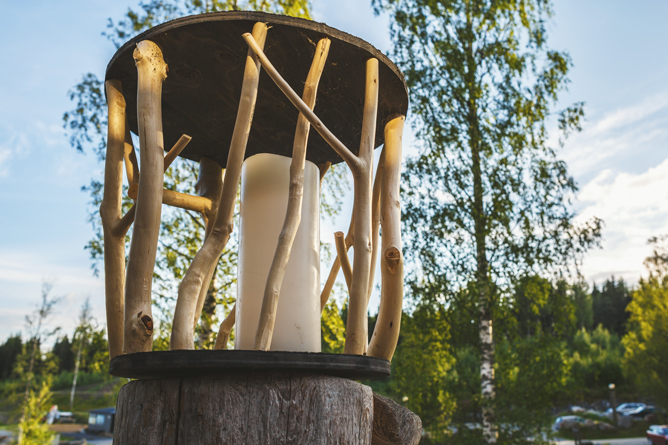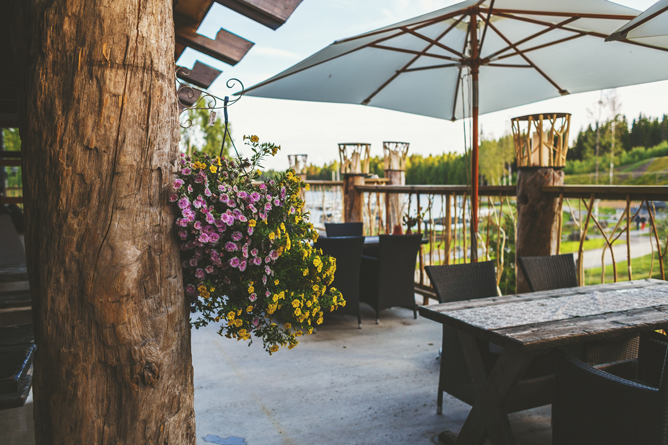 How to get to Jarvisydan?
The hotel is located in an eastern part of Finland, in a place called Rantasalmi. The closest city is a popular among tourists Savonlinna, that is only 10 km's far. You can easily take a boat for this ride! Helsinki is 320 km's away and I honestly recommend to choose a car in order to have a chance to stop at any moment and take pictures. By the way, Saint-Petersburg is also about the same distance. What an option for a weekend!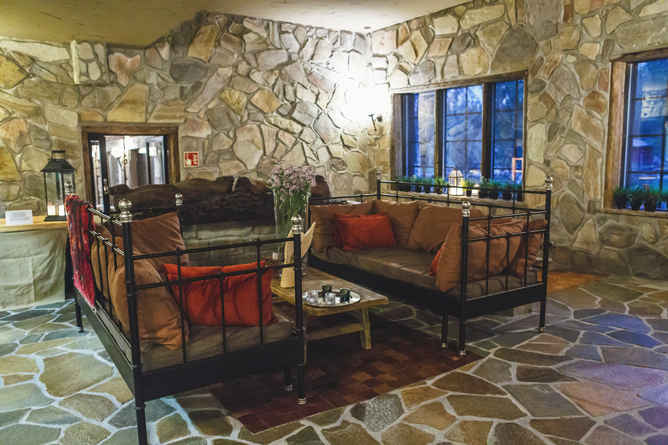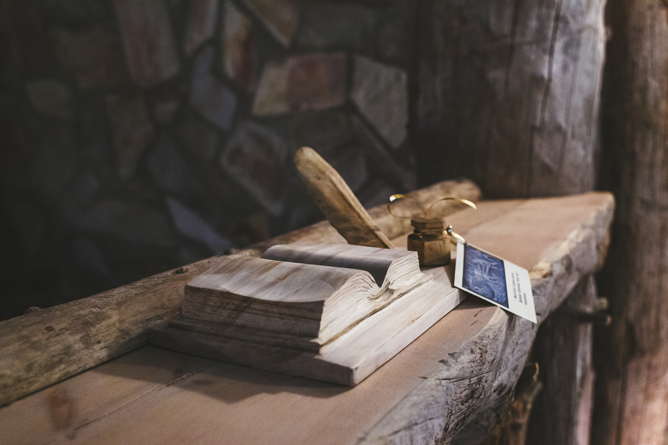 So, what do you think about this place? Did I manage to add my emotions into the post?
Pin this post: