Best moment of the last winter? An opportunity to see the real winter. White fairy tale of Lapland. Honestly, before our trip to Finland I couldn't even imagine, that snow level can be higher than a human. Just imagine, walking a narrow path in between, seeing nothing except for the snowdrifts around and a tiny piece of the world ahead.
Of course, it's not the only scenery in Levi, to tell you the truth, I've only seen it nearby the houses of the local tourists' center and outdoor adventure companies Levin Tunturilomat and Kinos Safaris, that offer traditional adventures like snowmobiling or husky riding. But this exactly view is probably my first impression about Levi, cause was the first to be seen after we arrived. 
On the other hand, you won't feel lack of snow anywhere in this region. Freankly speaking, I've got used to a heavy winter clothes and certain efforts, needed to move your feets, so much, that on my way to work back at Moscow was really surprised, how easy it is to walk on a road without that thick snow layer, almost like on a Moon with no gravity:) Our Siberian readers understand:)
Probably, I've never ever yet had that strong feeling of being inside a picture, that I previously only looked at. It happens, when you finally see something from photos right in front of you. I was like: c'mon, do those narrow spruces all covered in snow really look like that? Is it all true? We were so inspired and amazed by local nature, that decided to combine the most wonderful moments from our daily vlogs in one video.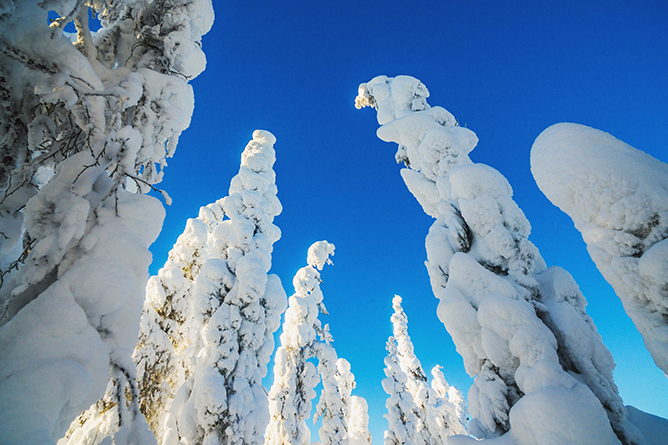 By the way, starting this week, we're going to update our YouTube channel more frequently. New travel-video every Monday! Don't forget to follow us there. New Singapore tours, flying over Maldives and fishing in Sweden are ahead!